Have you ever been told you collect too much stuff? If so, welcome to the family! Here at Avid Collectibles, we're here to share the love of collectibles with you. No matter if you like collecting for shows, video games, or intellectual properties, we're here to nerd out with you. There's nothing cooler than finding an exclusive collectible that none of your other friends have. So, if your thing is collecting t-shirts, figurines, posters, or rare copies, we're here to help you find those exclusive items on the market.
And no – we don't think your collectible collection is junk or trinkets. Here at Avid Collectibles, we know how valuable and important your collectible collection is. We love how thrilling finding a rare collectible is. Plus, collectibles provide you with the chance to completely customize your space to make it uniquely you.
We at Avid Collectibles have spent thousands of dollars on high-end collectibles, we have researched countless niches to find cool collectibles, belong to a variety of different collector communities, and have decided to band together to create the definitive hub for all collectors to convene, compare collections and talk about new, amazing items on the horizon!

Our Goal
There's one thing that we're aiming to accomplish on our website: to provide you with limitless knowledge of all things related to collectibles. We're here to provide you with suggestions on where to find more collectibles, teach you about how to maintain your valuable collection, and give you ideas on how you can display your favorite figures.
Our team is made up of collectible enthusiasts that collect a whole range of products, explore both sides of the price bracket, and ensure that all products listed on-site are up to their respective standards. Only the best for our readers!
But, that's not all that we're dedicated to offering to you here. There's no niche or fandom that we don't support here. Whether you're into finding collectibles for anime, movies, video games, books, or tv shows, we're here to support your journey. At the end of the day, we want you to have the coolest collectible collection in your state. And yeah – we are trying to make your friends jealous.
What We Offer
Now, how are we going to help you achieve the perfect collectible collection? Easily: by providing you with content. On Avid Collectibles, we'll share guides, reviews, and tips on where to find the highest-quality collectibles on the market. That way, you can get an idea if a certain collectible is the right option for your collection before you purchase it.
We cater to all types of collector. Whether you collect on a budget, only collect very specific niche products, or look for the most new, exclusive and rare collectibles out there, we have content for you!
But, that's not all that you'll find here on our website either. We also share the latest and best updates on upcoming releases, so you'll be the first to know about what's going to hit the market soon. So, no matter what your budget may be and what type of collectibles you're interested in, you'll find something to fall in love with on our website.
How We Operate
While finding and buying collectibles is fun, we don't mess around when it comes to the quality of our content. Our number one goal is to always focus on promoting high-quality content, no matter what. But, it's easy to do that when we have a team of writers that are completely dedicated to creating outstanding content. Here at Avid Collectibles, we only work with writers that are as passionate about memorabilia and other related merch. Plus, our team of dedicated editors helps to ensure that all work published to our website is factually accurate, easy to read and understand, and ready for your enjoyment!
If we post a product for review, rest assured that we have tried and tested the product, put it through its paces, and have looked at the finer details so that we can offer a factual and unbias review that allows you to make an informed buying decision!
And just because a piece of content is published doesn't mean we're finished with it. There's a lot to do here at Avid Colletcilbes, but we always ensure the content we are producing is up-to-date on the latest releases. We're constantly updating our content, so you'll always be the first to know when new releases are coming to the market.
Our Core Values
There's a lot to love here at Avid Collectibles. But, there is a list of things we value:
Kindness
Openness
Peace
Stability
Trustworthiness
Our Team
On Avid Collectibles, our team is a group of writers who are passionate about collectibles. Each and every subject we write about here on our website has a writer that's an expert in the subject. Every single one of our writers here has a different background. But, we all still come here to work together as a team to help you find the best collectibles. Without further hesitation, here's our writing team:
Caroline Lambert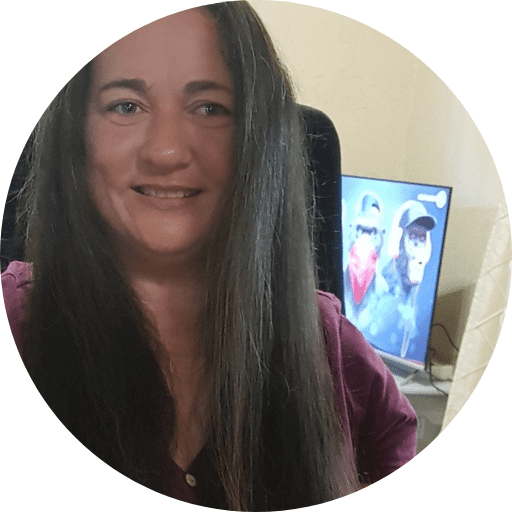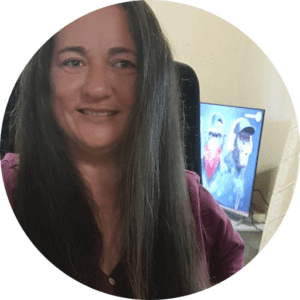 Carol spends her days writing, browsing collectible toys, and sourcing the rarest and most unique collections for a few clients she kept on board. She was a 17-year-old who couldn't wait to combine two wild passions, collectibles and toys. Carol grew up in a home that resembled a toy museum, and she found a way to turn her love for toys into a business plan when she left school. Having no money or business sense as a teenager, she approached antique and collectible business owners in her area to propose a consignment deal.
Carol had a secret weapon that appealed to the business owners. She was a young and bright girl with an urge to learn and a growing knowledge of the internet (which was fairly new at that stage). Carol began selling collectibles on consignment and had one of the first Facebook stores by 20. In return for her unbelievable ability to traverse the world wide web, business owners taught her everything they knew. Carol was insanely obsessed with toy and war memorabilia collectibles, learning everything she could and finding connections among the true collectors. From befriending an old-school blacksmith to connecting with someone who could inform her about new toy releases before the public knew, Carol found her element. There was only one thing missing. Carol was also an artist, a writer to be more specific. She found a way to turn all three passions into a means to help collectors find the rarest toys, statues, figures, model kits, and Funko Pops. Meanwhile, she maintained a few clients and used her business to rotate her personal toy collections. Now, Carol writes about the things she loves while helping others build the most unique collections and maintaining her own collectible hobby.
What do you Think Makes a Toy Collectible?
Have you ever heard the saying, "An item is only worth what someone's willing to pay?" Well, a toy is only collectible if someone's prepared to collect it. There are countless toys, pop culture replicas, action figures, model kits, and anime dolls on the market, more than you'll ever realize. The secret to a toy becoming a collectible is that it must emotionally appeal to the collector. How do you get that right? Nostalgia! It's the essence of all collectibles. Remind someone about something they love, and they'll consider that figure collectible. The second secret is quality. Toys with zero durability don't make good collectibles.
What are your Favorite Collectible Brands?
Let me sound like a parrot among the masses, but Funko Pop is the best craze in 2022. Let's say I own a few Funko Pops. Nendoroids, another chibi-style figure, undoubtedly comes as a close second. I only learned about Nendoroids recently, and I'm wowed! I don't have any yet, but I've added a few to my wishlist.
What Character, Video Game, or Movie Creates the Most Nostalgia for you?
I'm head over heels about all things Pokemon. I followed the games and series since 1998, and my kids follow the new generations.
What is Your Favorite Anime Series Collectibles?
Call me classic, but Naruto will always top my anime list. Demon Slayer is a close second, but Sasuki and Kakashi steal my collectible heart.
Charissa Fuentes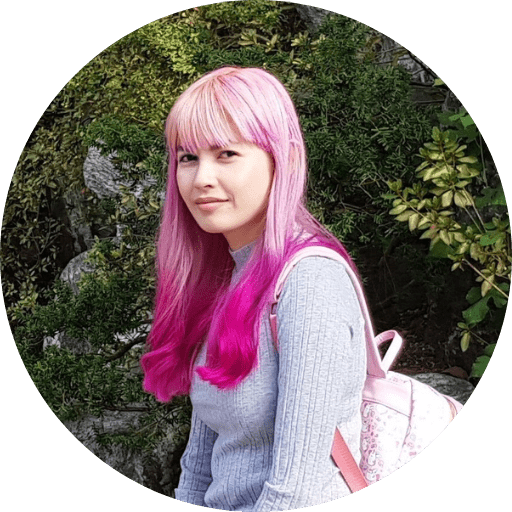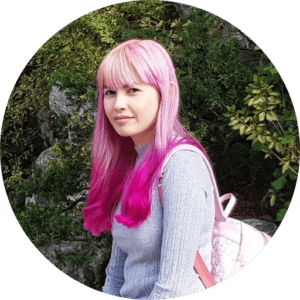 Charissa is a self-proclaimed crazy cat lady and otaku who usually fills her days with anime, manga, movies, and JRPGs. Her passion for anime began in childhood as she grew up watching B't X, Super Boink, Saint Tail, and Sailor Moon. Some of her favorite titles are Elfen Lied, No. 6, Kill la Kill, and Overlord. She keeps tabs on upcoming anime figure releases when she's not watching or playing, as she's been
an anime figure collector for 6 years.
Charissa has a BA in Communication Arts and used to write content for an NGO and a House Representative in the Philippines. After years of formal writing, she decided to pursue her passion and became a freelance writer. She tackled various topics to enhance her skills and broaden her views about writing on the whole. While her professional career went through many changes and ups and downs, her spare time was consistently dedicated to anime and gaming. This resulted in Charissa starting a figure collection in 2016. Since then, collecting toys has been an enormous source of joy in her life. And she's eager to share that happiness in the best way she knows– through writing. That's why she's combined her love for collecting and writing to produce in-depth articles to guide other collectors.
What are Your Top Toy Manufacturers?
Flare and Amakuni make the best 1/6 – 1/8 scale figures for me. Because from what I've seen and touched personally, the figures they create always hit the mark. Their pieces are always superior and near-perfect in terms of sculpt detail and paint quality. For smaller figures, Good Smile Company is my go-to brand due to the Nendoroid series.
What's Your Favorite Toy Line?
I love scale anime figures and would spend all my money on them if I could. It's just amazing to see my favorite characters in 3D, especially when their designs are completely accurate to what's shown in the anime or game they're from.
What's Your Favorite Toy from Your Collection?
All of my figures are important to me since I put a lot of time and effort into selecting them. But I am proud to own 2 figures, in particular, Tharja/Sallya and Cordelia/Tiamo from Fire Emblem: Awakening. Both were made by Good Smile Company and are now considered rare or grail figures by collectors