Nendoroids are highly collectible and customizable figures created for the biggest anime fans. I've been a collector of toys guaranteed to carry value and sentimentality as they age, and I dig deep into all the details. I'll show you how to find the best Nendoroids if you're ultimately addicted to anime and everything about it.
Anime and manga enthusiasts latch onto the golden nuggets from the East, turning them into prized toy collections. Maybe you've heard about Funko Pop or Nendoroids figures? Anime lovers want to maintain the memory of their favorite characters and series, and Nendoroids is one way to do it.
I'm also an anime fan, my favorite being the classic Naruto. It's been part of my entertainment weekly since 2007. However, I don't simply buy collectible figures representing my favorite characters without more profound thought. There are 1600 Nendoroids available now, and I'll show you how to narrow your options.
Bottom Line Up Front
With so many series, inspirations, and know-hows regarding Nendoroid collections, it's best to learn everything there is to know about buying one before you head over to Amazon. Nendoroids have six series and seven inspirations from which you can start building a Nendoroid figure collection.
Simply knowing your favorite characters available in Nendoroid figures isn't enough. You need to know how to spot the fakes, purchase Nendoroids from licensed suppliers, ship them to America, and budget for a vast collection over time. I show you how I've started to build my Nendoroids collections.
Nendoroid figures are highly collectible, partly due to how customizable they are and how they represent famous characters. The pre-order benefits also add to their collectible value. The Nendoroid figures also have limitless potential when you start collecting them.
I'm an anime enthusiast, and I'm building my Nendoroid figure collections around my most-loved series by starting each collection with the main protagonist. I'm not too focused on only customizable buying series. Serious collectors can narrow their options even further if they do.
The bottom line is that Nendoroid figures are one of the most entertaining and passionate collectible toys you can buy. Owning at least one Nendoroid figures collection is a must if you collect toys. It's the raving toy collection from Japan that will show your passion more than any other type of collectible toy.
Nendoroid Background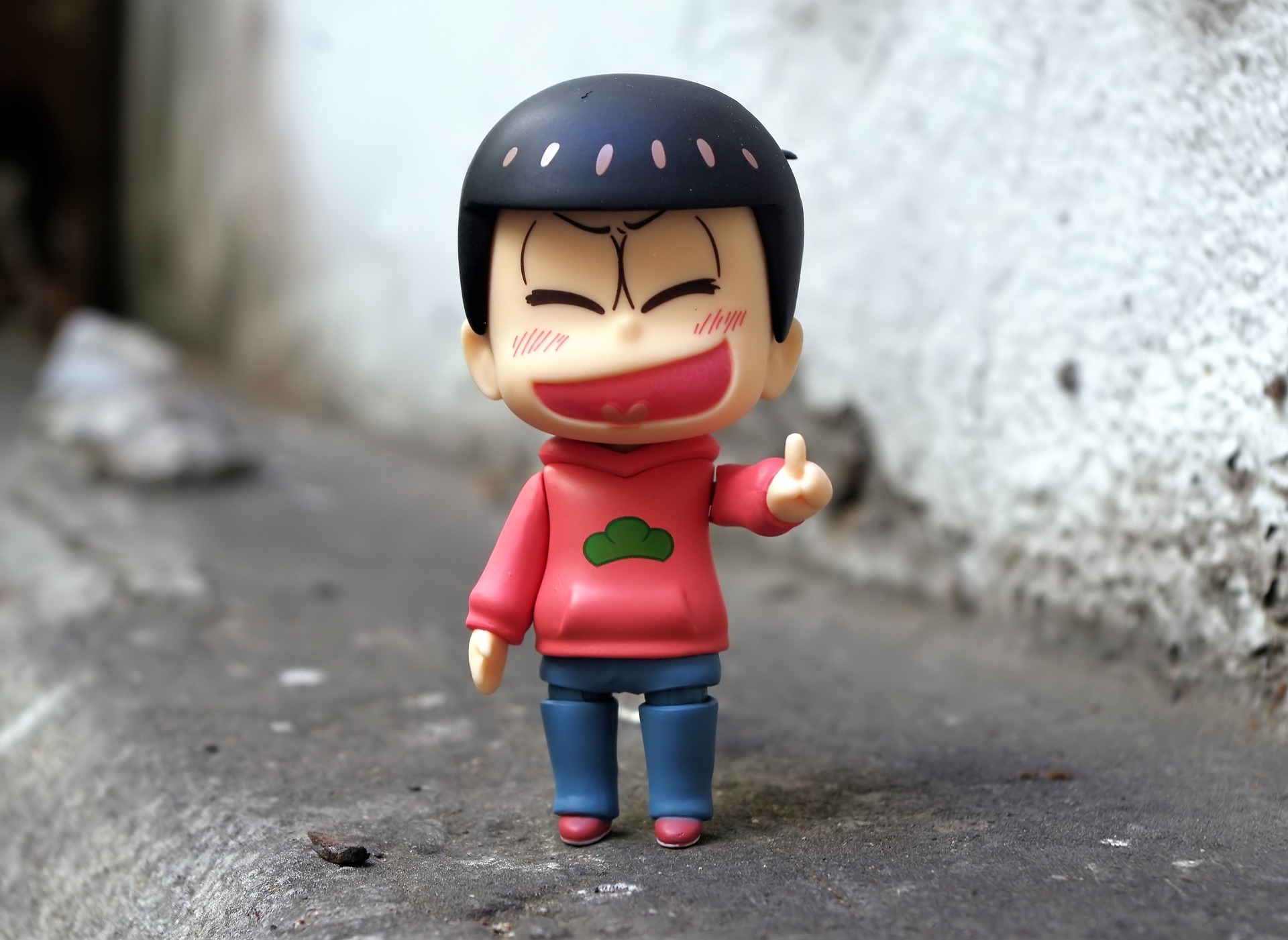 Nendoroids represent the Japanese passion for anime series and characters. Americans are most familiar with Funko Pop figures, especially collectors or parents. The Good Smile Company started manufacturing alternative adorable, huge-headed, face-swapping figures in 2006.
Takanori Aki already founded the Good Smile Company in 2001. Still, the mass supply of anime-inspired mini-beauties only came five years later. Takanori knew how much everyone loved the Japanese series targeting adults and children. He knew that the Eastern country didn't confine that love.
The crazy part is that Takanori's company originally ran as a talent agency. Max Watanabe approached the company as a talented figure maker and was one of the first talents considered by Takanori and his team. The talent agency wasn't successful, but the figure brand and Max Factory are writing a new legend.
The name Nendoroids also has an exciting story. The company didn't want the figures to be human-like but rather monster-like. Anime series aren't classically human, after all. The company called the figure makers Nendorones, which stuck with the final product. I think the name suits the cute figures representing anime.
Sculptors meticulously design every Nendoroid in Tottori, Japan, and they still hand-sculpt many of the figures. I can tell you as a collector, hand-sculpted figures are highly sought after because each one is slightly different. Even flaws make a figure more collectible.
What are Nendoroids?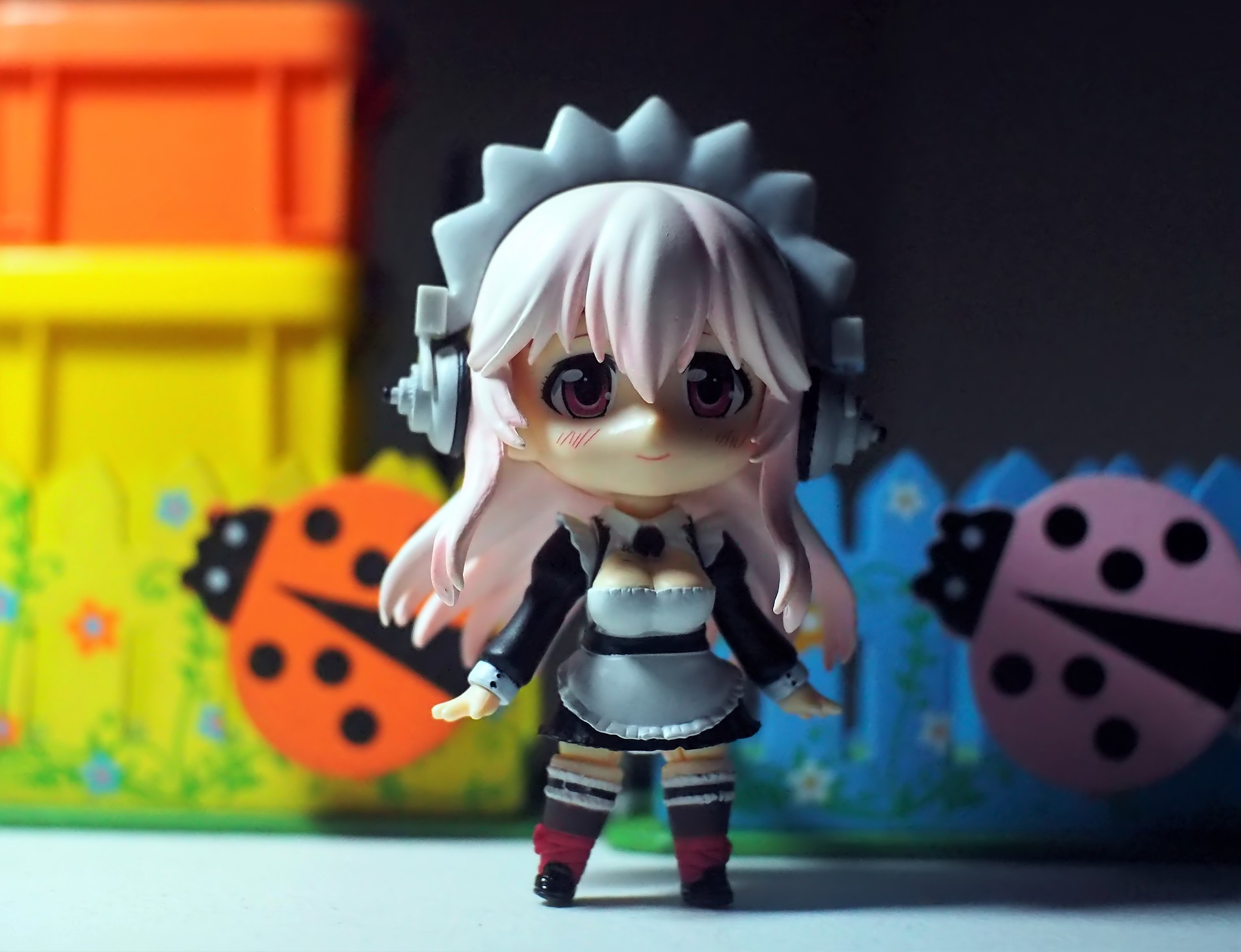 I love Nendoroids because they're fabulously made, incredibly inspired, and vastly customizable to my desires as a toy collector. I'm also a lover of all things anime. Nendoroids are polyvinyl chloride (PVC) figures designed from popular anime characters. Nendoroids are adorable because they're chibi-style figures.
Chibi-style figures have massive heads to emphasize the cuteness of the animated body, and they're short, perfectly representing an exaggerated artform known to the Japanese. Nendoroid figures are less than four inches tall. The faceplates and body parts are also swappable, meaning you can customize your figures.
Nendoroids are one of the most customizable toy figures on the market. If you buy the dress-up range, you can customize Nendoroid figures. You can purchase Nendoroid doll archetype bodies, swap the heads for your favorite characters, or change the clothes to mash up your collection.
You even get customizable facial features if you go with Nendoroid More or Nendoroid Plus. Customizing your collectible Nendoroid figures is simple if you use the Good Company product finding tool. If you thought the Nendoroid figures weren't cute enough, there's also the Nendoroid Petite Range for overwhelming cuteness.
Examples of Nendoroids You Can Find
Nendoroids offer endless and customizable potential for serious toy collectors. There are different types of Nendoroids. Firstly, seven pop-culture inspirations are behind the collectible Nendoroid toy figures, including:
Pop culture is the perfect inspiration for collectible toy figures because everyone loves the movies, series, video games, and characters behind each Nendoroid figure. However, different Nendoroid figure ranges and customizable packs add more variety if you're serious about collecting your favorite characters.
The Classic Nendoroid Series includes dolls from your favorite characters but aren't as customizable (only the hands move for different poses).
The WonHobby Selection is a category of Nendoroids chosen as new feature releases.
The Nendoroid More Series is a highly customizable range for collectors to have fun changing bases, faces, and clothing.
The Nendoroid Plus Series is a collection of toys, stickers, clothing, bags, and plushies you can add to your Nendoroid figure collection.
The Nendoroid Petite Series is a cuter version of the original Nendoroid figures, only two inches tall.
The Nendoroid Doll Series is a more customizable doll archetype figure with faceplates and body parts you can change.
The Figma Action Figure Range isn't the same as Nendoroids. They're larger than Nendoroids and are more articulated with interchangeable faceplates and body parts.
The Figma Action Figure Range is considered an alternative to Nendoroids, but they don't have the chibi-style cuteness. There are six series available from Nendoroids. Combining your favorite characters with what you want from the collectible figures helps you choose your best Nendoroid figures.
How to Find the Best Nendoroids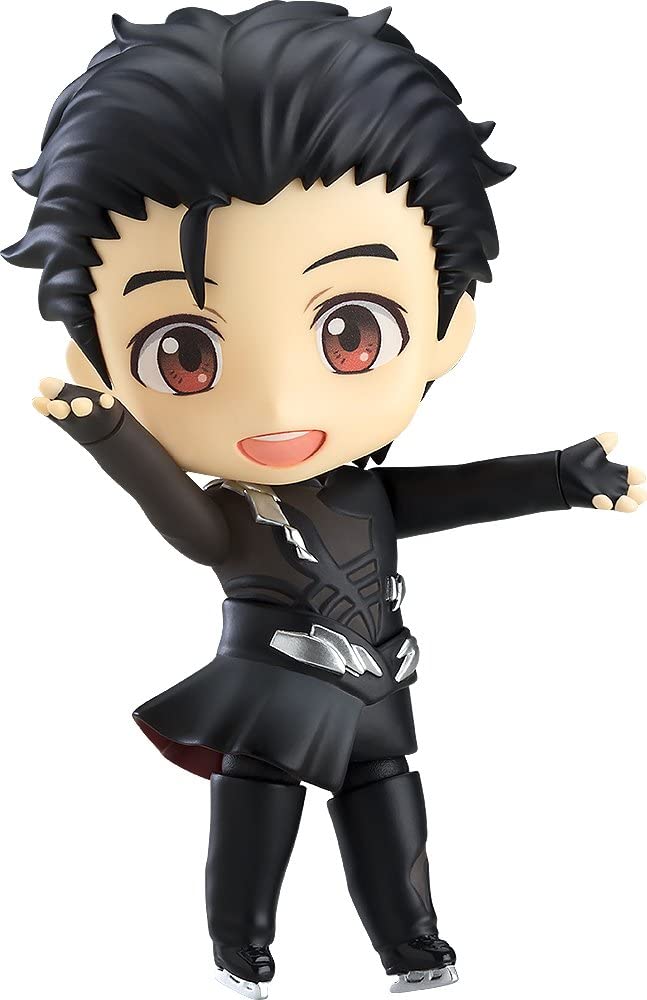 Nendoroids are addictive, and my best advice is that you know what characters you wish to collect and what type of figures you want to order by series.
How customizable do you want your Nendoroid figures to be?
How often do you want to change things up with clothes and faceplates?
You'll only know how to find the best Nendoroids when you know what you want. The one thing you should avoid as an avid toy collector is what I know as bootleg Nendoroids, which are fake/unauthentic Nendoroids. Serious collectors spend the extra money it costs for original Nendoroids.
Sure, Nendoroids aren't the cheapest collectible toy, but building a collection is slow. Buying Nendoroids from the official website prevents you from finding the fake Nendoroids flooding the market. It's a lifelong hobby for serious collectors. I don't own many Nendoroids yet, but I'm working on it.
There are also amazing Nendoroids available from Amazon, and nothing says you can't search for your favorites on the platform. However, use these quick steps to determine if your Nendoroid is a bootlegging fake:
Check the packaging for the Nendoroid logo. The logo should be present and match the original website logo for whichever series you're purchasing. Missing trademark logos on the front, sides, bottom panel, top panel, and back of the box indicate a bootlegging fake.
The packaging should also contain information about the sculptor, company, and Nendoroid character. This information is typically under the logo.
The Nendoroid issue number should be on the front of the box. Issue numbers are printed large on the front of the box.
The print quality also matters. If you already own one Nendoroid, you'll notice the difference in quality because the colors will be dull, or the characters might have blurry spots. The printed words will also seem smudged or overlapped.
Check the character logos to see if they seem off-center. For example, a Spiderman logo might be off-center in the side window panel of the box. Original Nendoroids have perfectly centered logos on the sides.
The back of the box should also have the Good Smile Company logo in the bottom-right corner. It should also be on the top panel in the bottom-right corner.
Bootleg Nendoroid figures come in the same size, but you'll notice differences in quality. The print on original faceplate figures tends to be matt, but fake figures have a glossy shine. The costumes on Nendoroids character figures have a metallic effect, whereas the fakes are dull.
Check for missing details on Nendoroid figures. For example, Wonderwomen should have a lasso of truth on her right hip, often misplaced or missing on the fakes.
Original Nendoroid figures also have excellent details in the hair paint. Some characters have highlights and faded hair colors, but bootleg Nendoroids won't have these details.
Finding bootleg Nendoroids can grind my collector passion. Some collectors don't mind the well-made fakes because original Nendoroids are costly. I won't judge if you choose to find bootleg Nendoroids to build a more significant collection. If you're a serious collector who loves value as much as I do, I'd recommend originals.
Buying the Best Nendoroids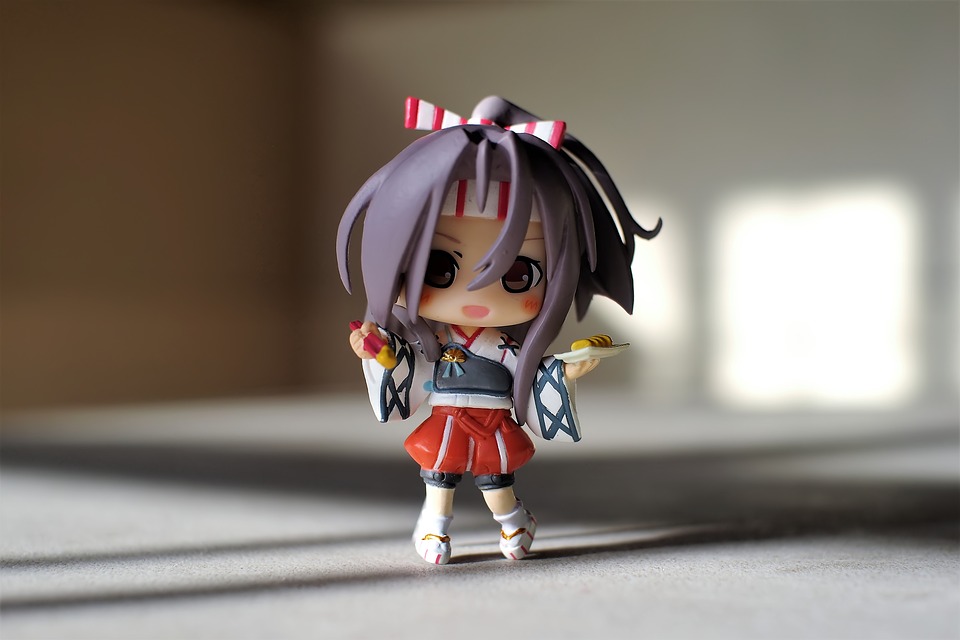 Finding and buying the right Nendoroids for your passions can be simple if you follow my strict buying tips. You don't want to end up with a collection void of value or sentimentality if you're as crazed about toy collections as me.
My Criteria for Buying a Nendoroid Follows Three Rules
I purchase many collectible toys on Amazon, and I avoid buying fakes by following the feedback from previous buyers. I should trust the Nendoroid supplier to sell originals. I won't buy a Nendoroid figure with bad reviews, showing it's a fake.
I'm a massive toy collector, meaning I must follow a budget. My price limit is acceptable for the main protagonists of each anime series I love because they start the collection. I stick to the $250 cap for a new Nendoroid. I know they're pricier than other figures, but I love the inspiration and customization.
I only buy Nendoroid figures according to my passions. I'm an anime nerd, and I follow a few series, including Naruto, Demon Slayer, and Haikyuu.
Your criteria might not match mine, and that's perfect, as long as you build your buying system according to your collector's needs. You might love video games and would instead buy Zelda Nendoroids. Maybe you love a TV series like Stranger Things and would instead collect its characters.
You might also want a smaller budget or be open to bootleg Nendoroids. It's your collection, and you decide. I'm going to show you how I plan to build a collection based on my anime-frenzied mind. I have two buying strategies. One is for the official website, and the other is for licensed platforms and stores.
Buying Guide for the Official Website
Check the pre-order GSM bonuses if you want to pre-order a Nendoroid. Some perks include discounts on the chosen Nendoroid, discounts on other merchandise, and bonus items that come with your order. Some pre-orders don't have bonuses.
Buy from the official website if you live in Canada or North America because you get free shipping from Japan. It's just another bonus.
Keep an eye on the pre-order page because you can't typically buy edition-based Nendoroids on the official website once the pre-orders are completed. This is a way for the Good Smile Company to make their Nendoroid figures more sought after.
Subscribe to the website mailing list if you want tips and release news about new Nendoroids.
Buying Guide for Licensed Stores and Platforms (Amazon Included)
Check whether the Amazon store is licensed with the Good Smile Company (GSC) if you want to avoid fakes. The ad will also typically show a licensed product in the product information.
Look for trusted stores like Amazon Japan, AmiAmi, Hobby Search, and Animate. Local anime stores with GSC licenses also work if you know of one. I've bought from AmiAmi once and can highly recommend the store. The GSC has a list of licensed partner stores on its website.
Consider a forwarder address because not all Japanese stores ship products to non-Japan addresses. A company like Forward2Me helps you with this dilemma.
Remember to check the current exchange rate before swiping your card on a Japanese platform. The Yen/Dollar exchange changes by the minute, and you don't want surprises with shipping or purchases.
My Top Nendoroid Recommendations for True Anime Enthusiasts
I've already admitted to loving anime, and my top recommendations include anime-inspired Nendoroid figures. I've followed a few series over the years, and I'm still building my collection. Still, I feel like I must own my top figures. Use my recommendations to guide how you find and purchase your Nendoroid collection/s.
Remember to check the feedback on Amazon if you're buying from them and want to stick to original, licensed Nendoroids like me. Anyway, I'll give you a brief introduction to each of my favorites, including what I like and dislike about them.
Best Naruto Nendoroid Figure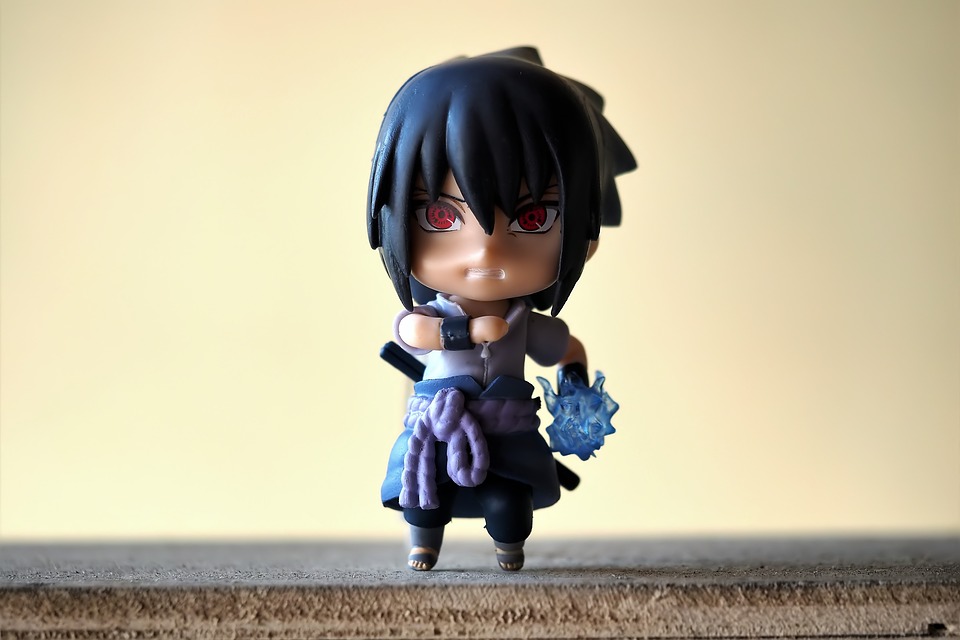 The Itachi Nendoroid Figure tops my Naruto list because of its incandescent storyline. Itachi is Sasuke's older brother and the man who killed the entire Uchiha Clan, only sparing his brother. The Sasuke Nendoroid Figure certainly comes second in my Naruto favorites. A character so tainted intrigues me as a collectible figure.
Pros
I love Itachi's intricate storyline
It has two interchangeable faceplates and resembles Itachi's time in black ops
It's an officially licensed Itachi Nendoroid Figure
Cons
Not everyone loves the international criminal Itachi Nendoroid Figure
Its sword, black ops mask, and kunai are optional extras
It's only available on pre-order for August 2022
Best Demon Slayer Nendoroid Figure
The Tanjiro Kamado Nendoroid Figure wins my heart because I love the Demon Slayer: Kimetsu no Yaiba series, where he's the main protagonist. I liked Tanjiro before becoming a demon, and this Nendoroid doll figure will start my collection.
Pros
The Tanjiro Nendoroid Figure comes from my favorite Demon Slayer series
It's a highly-articulated Nendoroid figure with customizable potentials from the Nendoroid Doll Series
It's an officially licensed Tanjiro Nendoroid Figure
Cons
Some Demon Slayer fans despise that Tanjiro becomes a demon later in the series
The customizable Nendoroid doll has many optional extras and can become pricy
It's only available on pre-order for June 2022
Best Danganronpa Nendoroid Figure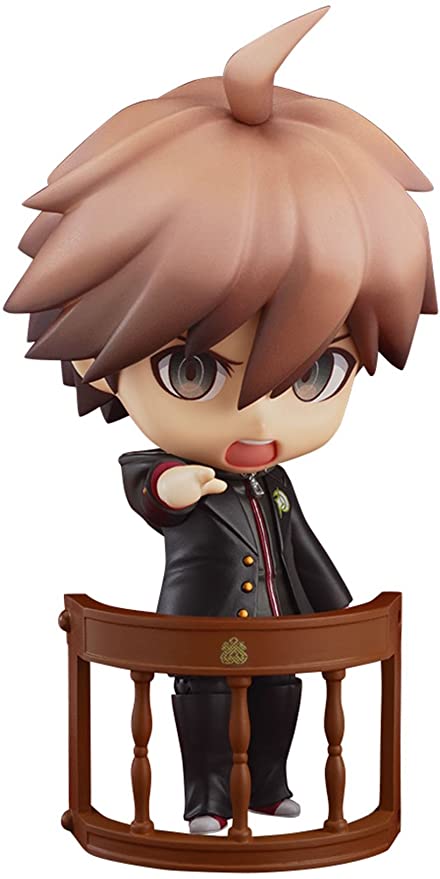 The Makoto Naegi Nendoroid Figure is my starter for the Danganronpa anime series. I love that the character is known as Ultimate Lucky Student at the Hope's Peak Academy. He earned his name by winning the lotto to be accepted into the academy, and I think he's lucky enough to win my criteria lottery.
Pros
The Makoto Nendoroid Figure is the main protagonist from Danganronpa and starts my collection
It has three different poses, and the facial features represent the character well
It's an officially licensed product imported from Japan
Cons
Not all Danganronpa fans believe Makoto deserved his place in the academy
The Makoto Nendoroid Figure has optional extras that cost more
Best Haikyuu Nendoroid Figure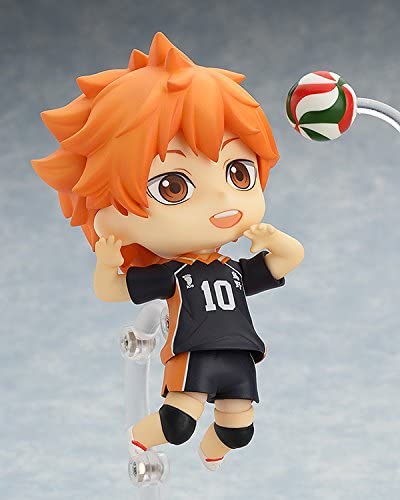 The Shoyo Hinata Nendoroid Figure represents one of the main characters from Haikyuu, a series following the comedic side of Volleyball in Japan. It's given me a few good laughs. Shoyo is undoubtedly a funny guy. Other popular characters from Haikyuu include the Tobio Kageyama Nendoroid Figure and the Tõru Oikawa Figure.
Pros
I think the Shoyo Nendoroid Figure represents the funniest guy in the series
The Haikyuu Nendoroid Figure includes three different expressions
It's an official Japanese import
Cons
Shoyo didn't come as the most popular character from Haikyuu in a recent fandom vote
The volleyball parts are optional extras, costing more
Best Hunter X Hunter Nendoroid Figure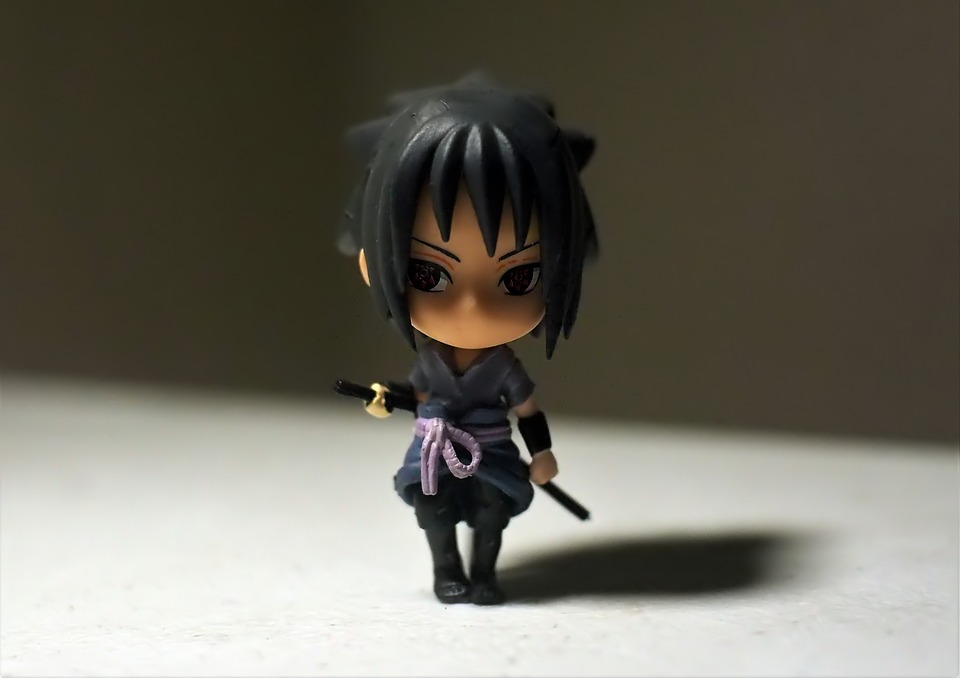 The Killua Zoldzyck Nendoroid Figure represents my favorite character and the main guy from the Hunter X Hunter series. I love how his hair is ironically as silver as his father's name, Silva Goldzyck, and his rebellious nature wins my favorite spot. Running away to become a rookie hunter was his beginning legacy.
Pros
I like the way the Killua Nendoroid Figure tells the tale of a legacy unfolding
It's from the Classical Nendoroid Series and two poses
It's an officially licensed Nendoroid product
Cons
Not all fans love Killua's rebellious nature, or so they say, but they keep watching the series anyway
It's not the most customizable Nendoroid and doesn't have many optional extras available
Best My Hero Academia Nendoroid Figure
The Izuku Midoriya Nendoroid Figure represents the main dude at the academy. The Shoto Todoroki Nendoroid Figure depicts the second protagonist, as both characters are loved and highly involved in the storyline. I'd start my collection for the series with either Nendoroid figure.
Pros
The Izuku Nendoroid Figure represents the hero of all heroes, also known as Deku
It's a fully articulated and customizable Nendoroid figure
It's officially licensed and available in February 2022
Cons
Some fans might believe too much attention goes to Deku
The Deku Nendoroid Figure will have optional extras, costing more
Best Rising of Shield Hero Nendoroid Figure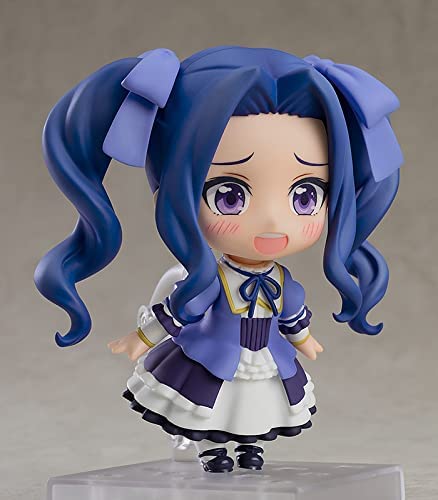 I love Filo as a starter to my collection because she comes from a slave merchant. The Queen Filo Nendoroid Figure is the winning tritagonist from season one. The Melty Nendoroid Figure would undoubtedly be my choice from season two. She's only available as a pre-order from GSC.
Pros
The Filo Nendoroid Figure represents the rise of a fabulous tritagonist
The Nendoroid figure comes with three faceplates, ranging from sweet and friendly to battle-ready
It's an officially licensed Nendoroid figure
Cons
Filo is only the third main character in season one
The Filo Nendoroid Figure comes with optional extras (costing more) to create the combat scene in your collection
Best Golden Kamuy Nendoroid Figure
Asirpa is the deuteragonist, meaning she's the second most important character in the series. I am biased against Saichi Sugimoto, so Aspira started my collection. The Asirpa Nendoroid Figure represents the keen huntress who saves Sugimoto's life. The two venture to find the gold once Asirpa learns about it.
Pros
The Asirpa Nendoroid Figure is a female main character with attitude and determination
The Nendoroid figure comes with five faceplates and numerous articulations
It's an officially licensed Nendoroid figure
Cons
Asirpa isn't the main character in the series
Optional extras to customize your Golden Kamuy Nendoroid Figure will cost more
Top Q&A
Question: Which is the Rarest Nendoroid Figure to Find in 2022?
Answer:The rarest Nendoroid figure is the Orange Hatsune Miku Nendoroid Figure because only one exists. You'd need a lot of money to lay your hands on this gem, but collectors will hold onto this Nendoroid figure for its rarity. She doesn't even have a price because of her limited production.
Question: Is it Worth Collecting Nendoroid Figures?
Answer: Nendoroids have a collection of pricy and rare gems, but there are also many affordable Nendoroid figures. You can find Nendoroid figures for less than $25 on Amazon, but they're bootleg figures (fakes), and they won't gather value over time. It would be best if you collected the original Nendoroids for value.
Question: What do Nendoroid Figures Cost?
Answer: Nendoroid figures range from under $25 for the fake bootleg options to over a thousand dollars if you want to collect the rare and valuable ones. It depends on how much you want to spend on your collection and how big it grows. Sticking to a budget of $150 or $250 per Nendoroid figure works for me as a collector.
Question: Why Do Nendoroid Figures Cost So Much?
Answer: Nendoroid figures are pricy for numerous reasons. Firstly, they're quality action figures. Secondly, the company offers articulation and customization more than most action figures available in 2022. Thirdly, the original Nendoroids come from Japan. Finally, it targets particular niches with smaller production lines.
Question: Which are the Most Popular Inspirations Behind Nendoroids?
Answer: Nendoroid figures come in movies, series, anime, manga, and video game-inspired characters. Anime is a huge market worldwide, meaning the anime-inspired Nendoroid figures are vaster than most other types. If you have a favorite anime series, you'll find a character from the Nendoroid figures.
Question: Are Nendoroids Better Than Figma Action Figures?
Answer: Nendoroids appeal more to collectors who love articulated figures with adorable features because they have the chibi style. Figma action figures aren't as cute as Nendoroid figures, but they're more articulated for additional poses. The answer depends on whether you love more articulation or adorability.
Question: Are Nendoroid Figures Still Sculpted By Hand?
Answer: According to a Forbes article, some Nendoroids figures are still hand-sculpted, adding additional value to their collectible status. It also explains why each Nendoroid figure's box mentions the sculptor. You can look for this little feature on the box to confirm whether it's an original Nendoroid figure or not.
Question: Are Nendoroid Figures Part of 2022 Pop Culture?
Answer: Of course, Nendoroid figures play a massive role in modern-day pop culture because each figure represents a popular movie, TV series, anime series, manga series, or video game characters. Pop culture is defined by the inspirations behind Nendoroid figures, after all.
Question: Do All Nendoroids Come From Japan?
Answer: The Japanese company outsources its production line to China once it has many orders; however, every prototype and pre-order Nendoroid figure comes from Japan. The Japanese-sourced figures and pre-order figures are also more likely to be original Nendoroids.
How to Find the Best Nendoroids: Conclusion
Finding the best Nendoroids is simple once you have all the facts. You must know the different series available, what inspired each character, and tell a fake from an original Nendoroid figure. You also need the best buying tips for getting them online if you don't want a bunch of fakes.
There are so many benefits to finding the best Nendoroid figures. They're highly collectible, customizable, and suited to adaptable passions. Shipping from Japan can be complicated, but you don't need to worry when you learn to use a forwarding address or company.
I'll always be a fan of anime series, especially Naruto, and I'm well on my way to collecting the starters for each of my favorite series. However, you might be a movie or video game fan. Use my starter system to begin your Nendoroid figure collection. You shouldn't miss out on Nendoroids as an avid toy collector.
To read about fabulous collectible toys: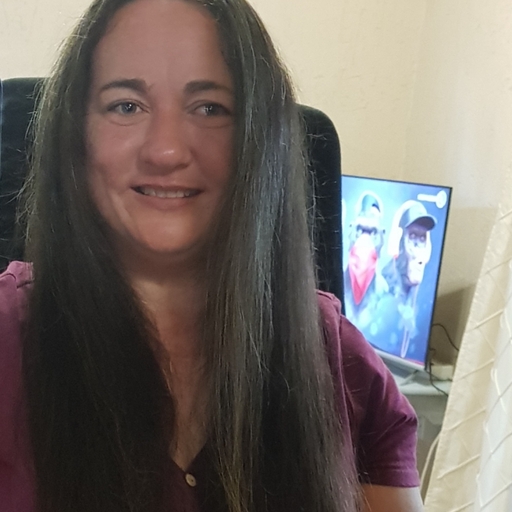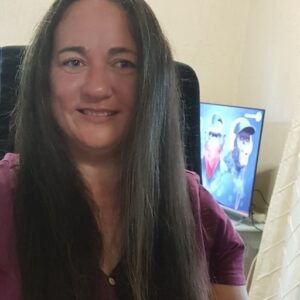 Latest posts by Caroline Lambert
(see all)