From terracotta armies to the gorgeous artwork found in modern statues, there's no doubt collecting statues is an investment and hobby. This ultimate guide to statue collectibles will show you how it fills both passions. I'll show you the tricks of collecting statues, the secrets of displaying them, and the eight most popular types now.
Budgeting is one of my four rules for buying statues, and you'll soon learn why. I've been a collector for nearly two decades, and I've helped countless people build unique collections. I don't own many statue collectibles yet, but I'm working on it. Let's see if I can help you find a unique statue collectible for your display.
Bottom Line Up Front
The most significant setback with collectible statues is the price. Sure, the hard work that goes into sculpting a gorgeous statue justifies the price. The materials, exclusivity, and fan base also determine the price. Scales and sizes are other pricing factors, and the rarity of a statue can make the price insane.
Fear not, I'll share my four rules to help you buy collectible statues within a budget, pick them for the space you have, and choose the materials that last forever. My final rule represents my passion for statue collectibles. Nothing says you can't change your favorite statues.
Batman statues are undoubtedly trending in 2022, and I have a personal love for the Flash, making him my best collectible statue yet. There are eight hot types of collectible statues in 2022. I'll also give you tips on cleaning them, displaying them for long-lasting collections, and setting the right room temperature (psst, it's 70°F).
Whether you love superheroes, video games, anime, or DC Comics, there's a collectible statue with your name on it. You just need to know which ones are worth investing in as collectors or hobbyists. Dive into my ultimate guide to statue collectibles if you're ready to know everything about them.
Statues Through History
Collectibles truly open a magical world of nostalgia and commemorative items for fans to enjoy their favorite brands, but where did collectible statues begin? Chinese Neolithic figurines are more than 12,000 years old. The Neolithic period, or the end of the stone age, is one origin of statue collectibles.
The Venus Figurine is a pregnant woman statue that dates back 35,000 years. Prehistoric sculptures came in various materials, including limestone, clay, terracotta, calcite, ivory, and bone. Many Venus-type statues were unearthed across Europe and Siberia, ranging from 15″ tall.
The Greeks made porcelain statues, and the Romans used bronze. History is packed with societies recreating famous deities and people in hard materials. Beyond the statue collectibles created to commemorate the Eastern soldiers, there's a modern take on statue collectibles.
Fans visited Comic-Con, wanting more of the collectibles representing their favorite characters. Let's fast forward to Sideshow, one of the first companies to develop statue collectibles for Comic-Con. From Batman to Pokémon statue collectibles, Sideshow created statue collectibles ranging from a few inches to real-life statues.
Fans went wild for the collectibles because who doesn't want to own a life-size statue of Godzilla? Sure, we don't all have that kind of space, but that's where my guide comes to the rescue.
What are Statue Collectibles?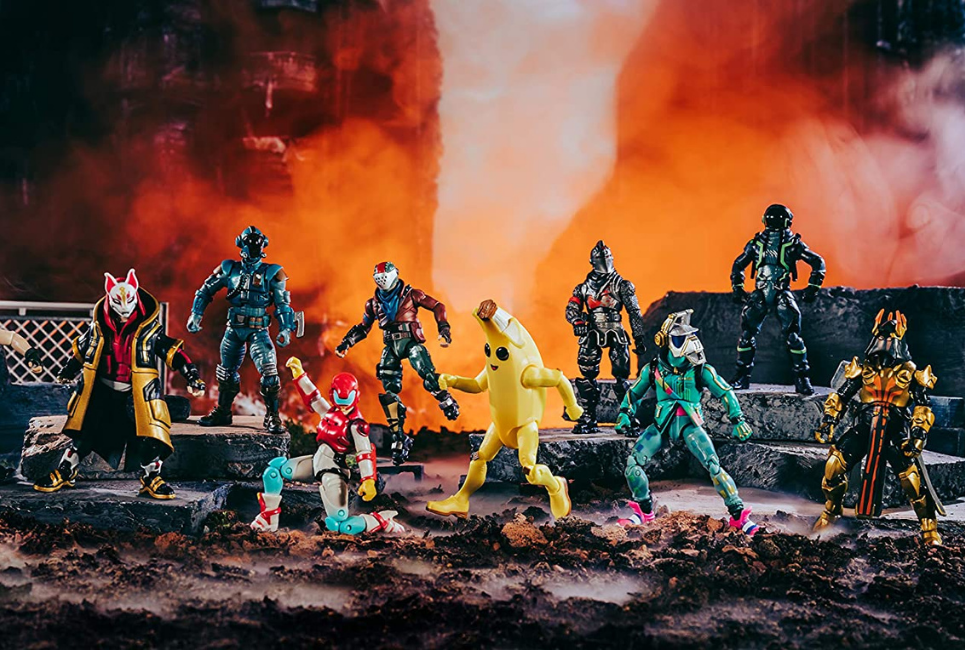 There's so much confusion about what differentiates a statue collectible from figurines and action figures. It's easy to understand the confusion, but there are some differences. It comes down to the foundation of all the collectibles, a figure. They're all some kind of figure, but sizes and features differentiate them.
An action figure has articulated bodies and typically remains under 12″ tall. Statue collectibles in 2022 closely match action figure inspiration. A statue is a more significant, immovable representation of an iconic movie, anime, video game, animal, deity, or historical person.
Statue collectibles can range from a few inches tall to life-size if you have the money to spend. Statue collectibles don't have articulated limbs. They're commonly made from hard materials like poly stone and resin to match the feel of real statues. Figurines are mini statues, like the kind you use as chess pieces.
Statue Collectible Examples for Avid Collectors
Collectible statues have a new face in 2022. Sure, the terracotta armies remain popular. The fertility figures known as Venus Statues are still collectible. Not everyone loves collecting historical-style statues. I'm going to focus on what's hot in the here and now. These are some famous examples of statue collectibles in 2022:
Anime Statue Collectibles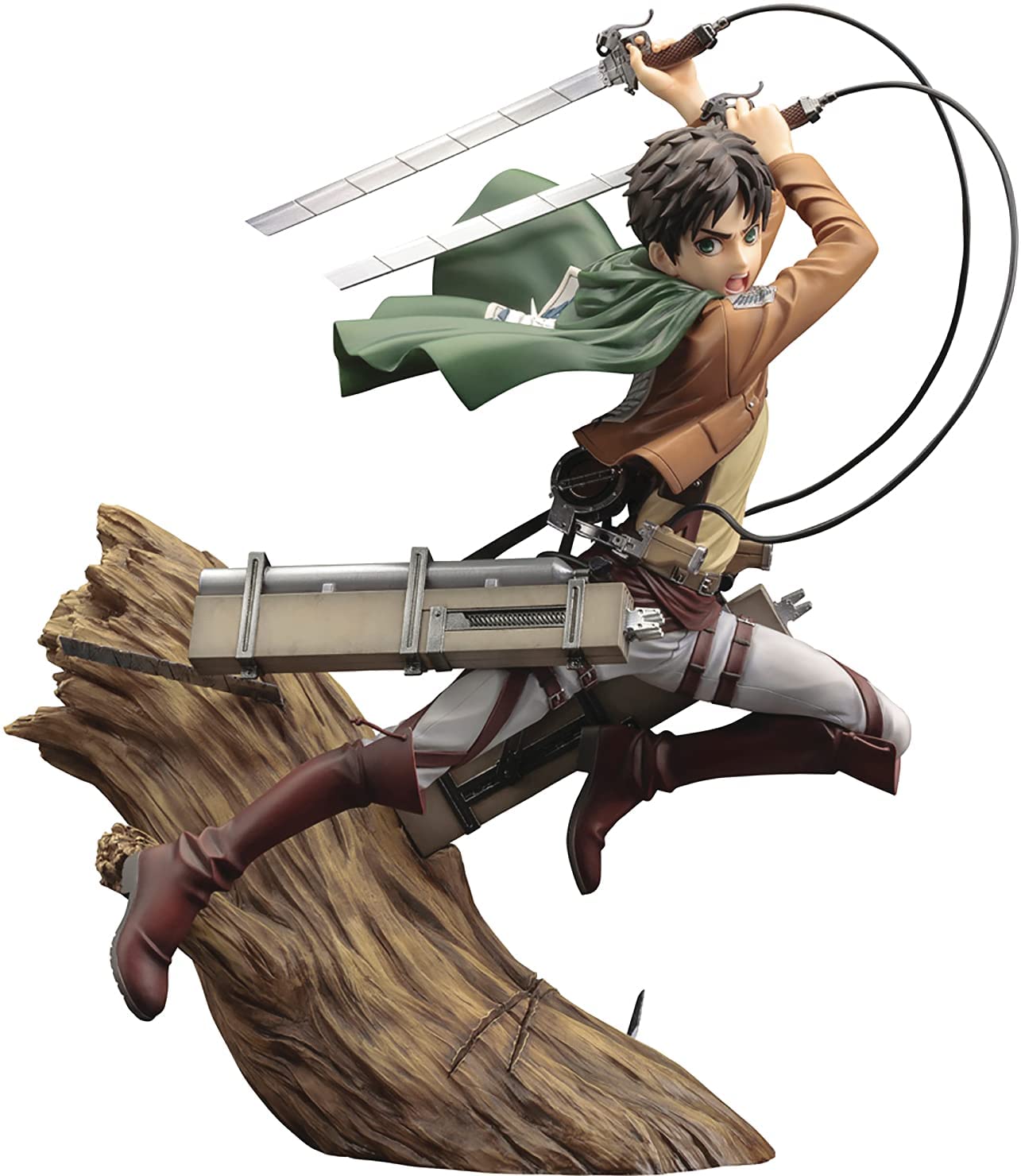 DC Heroes Statue Collectibles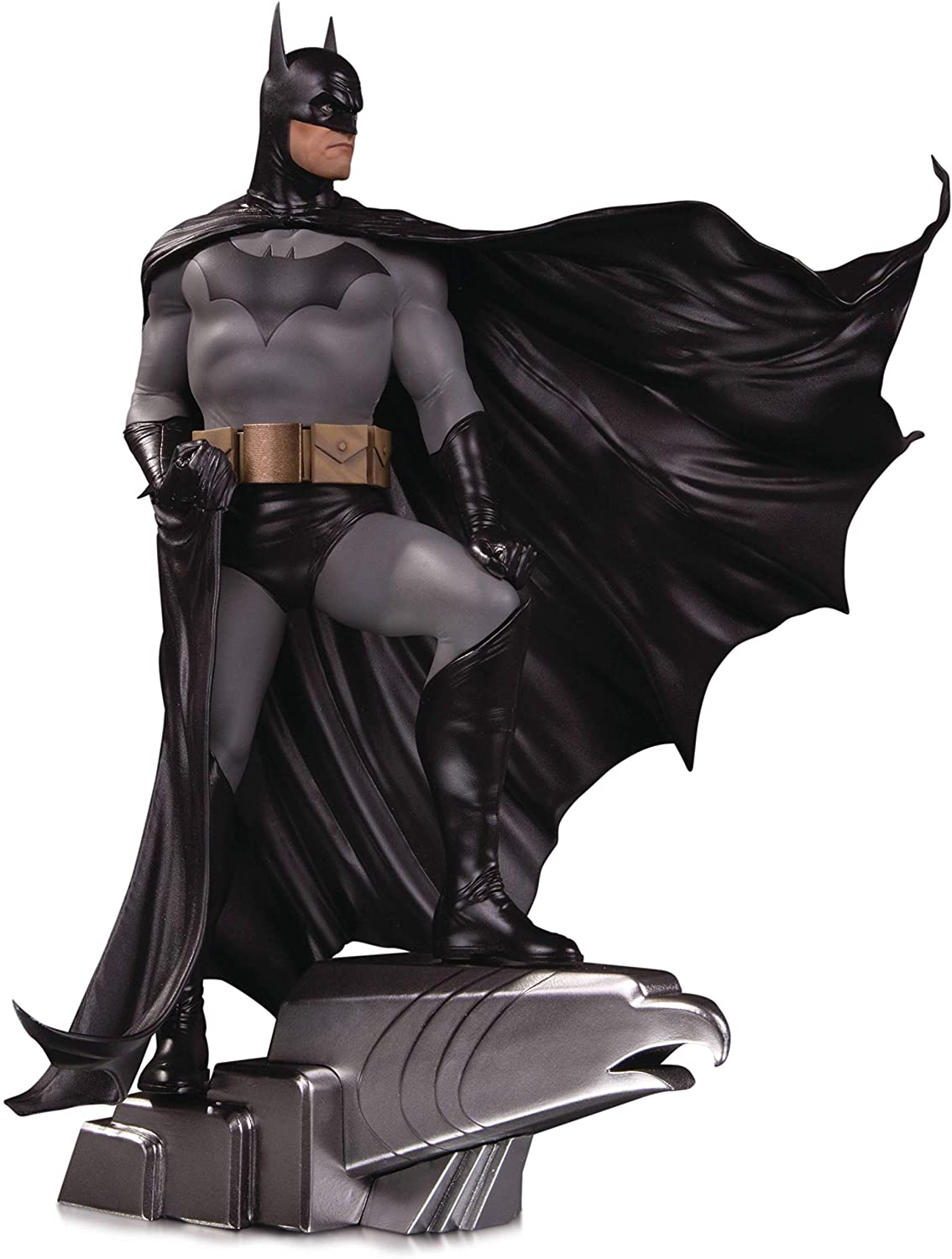 Marvel Statue Collectibles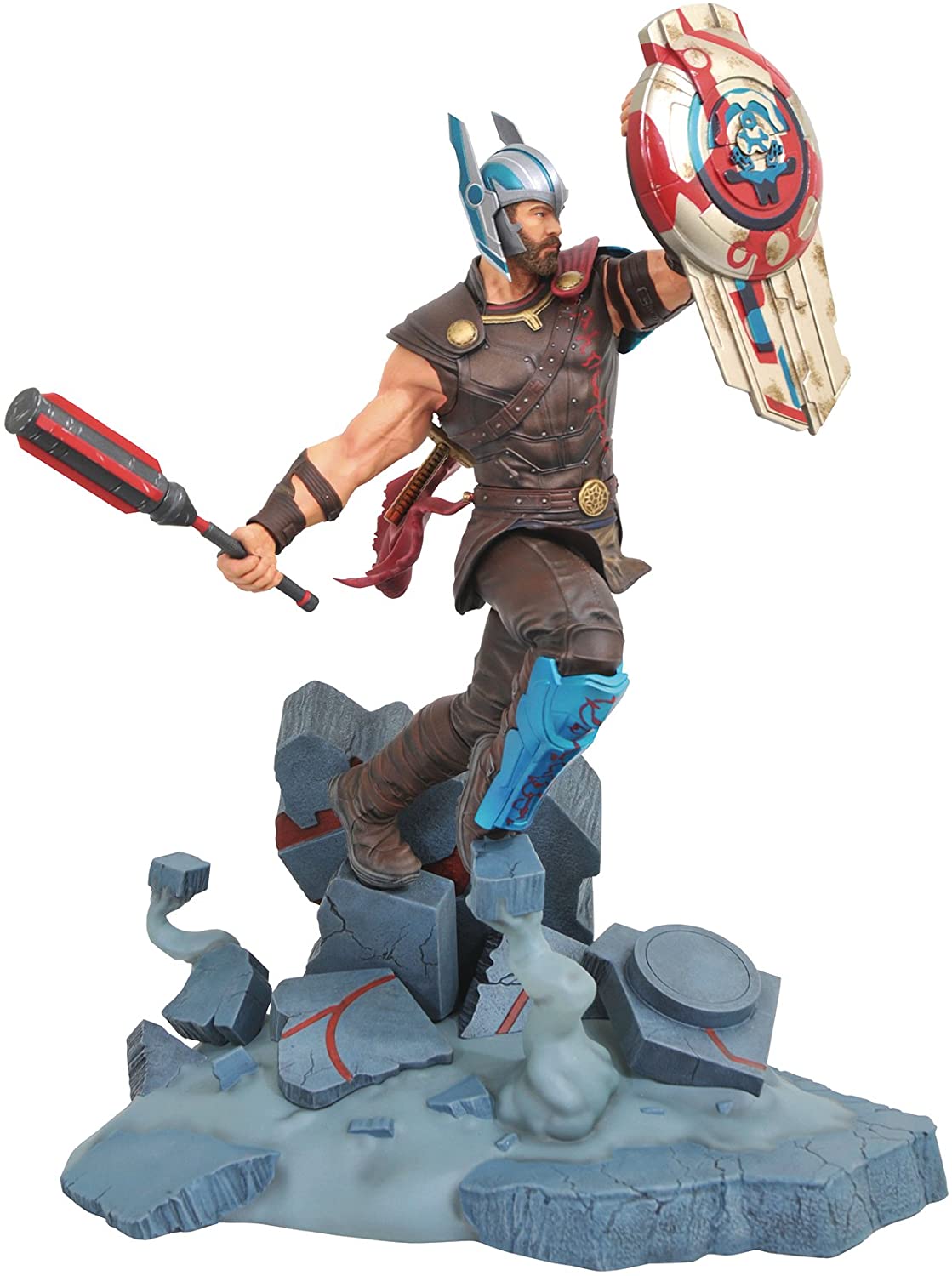 Movie-Themed Statue Collectibles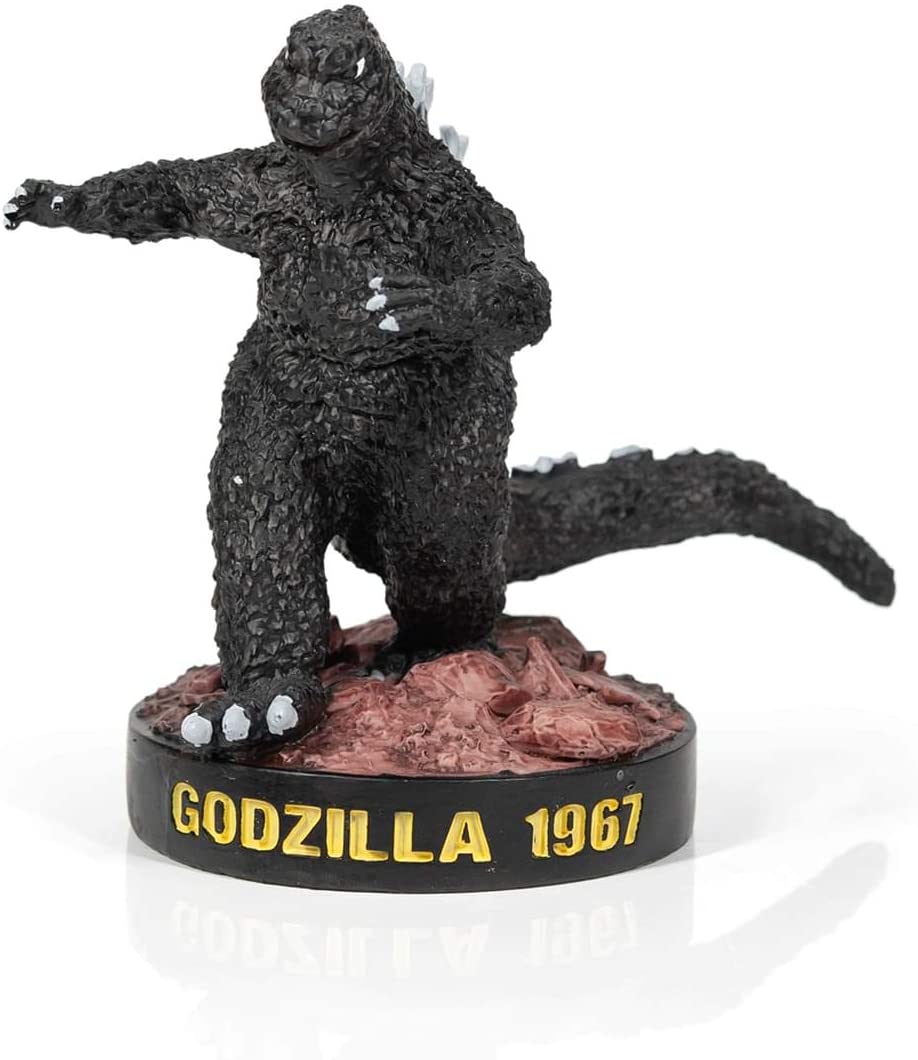 Star Wars Mandalorian Statue Collectibles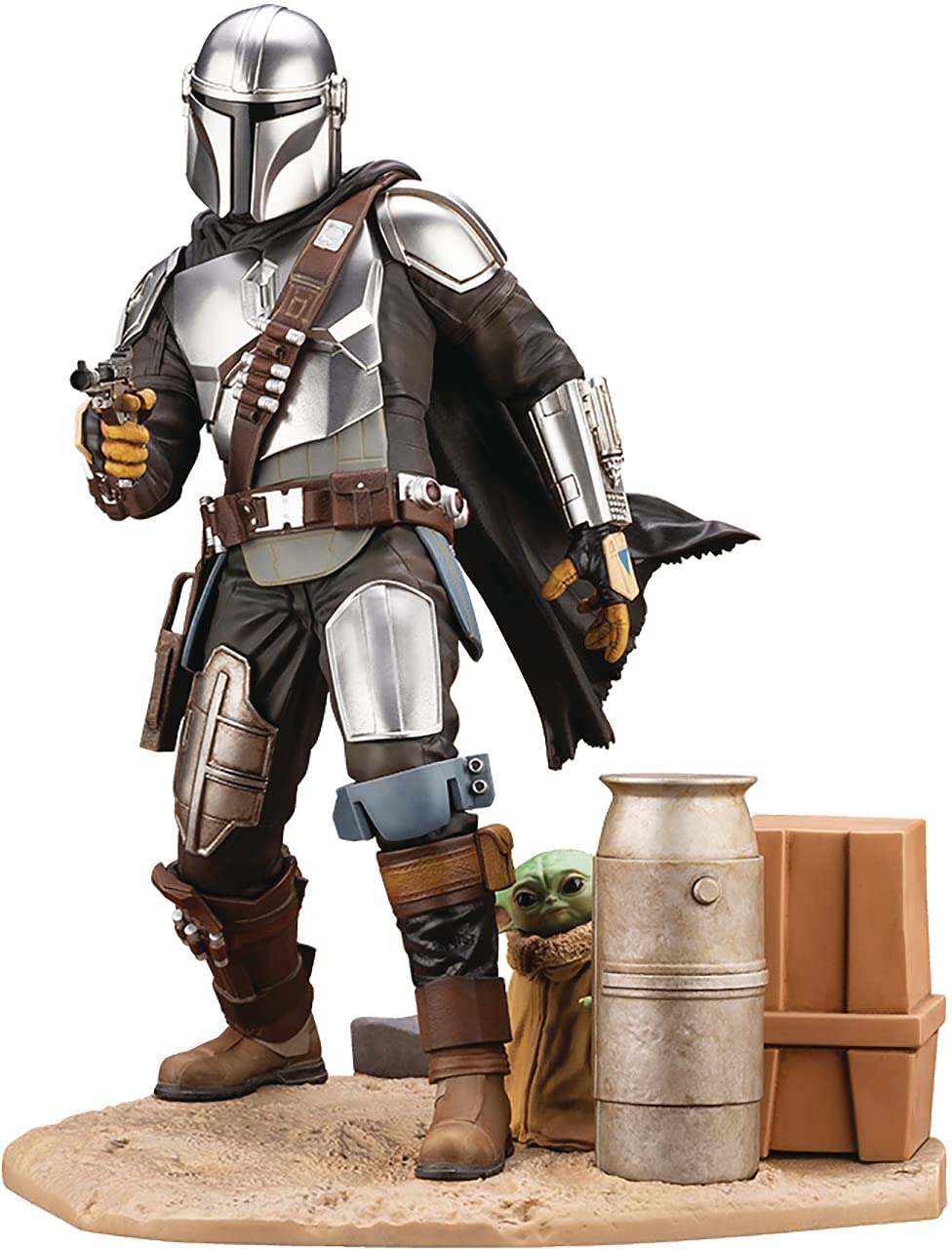 Star Wars is a movie and series-themed statue collectible. Still, I place the category on its own because it's one of the biggest trends in 2022 pop culture.
Veronese Design Statue Collectibles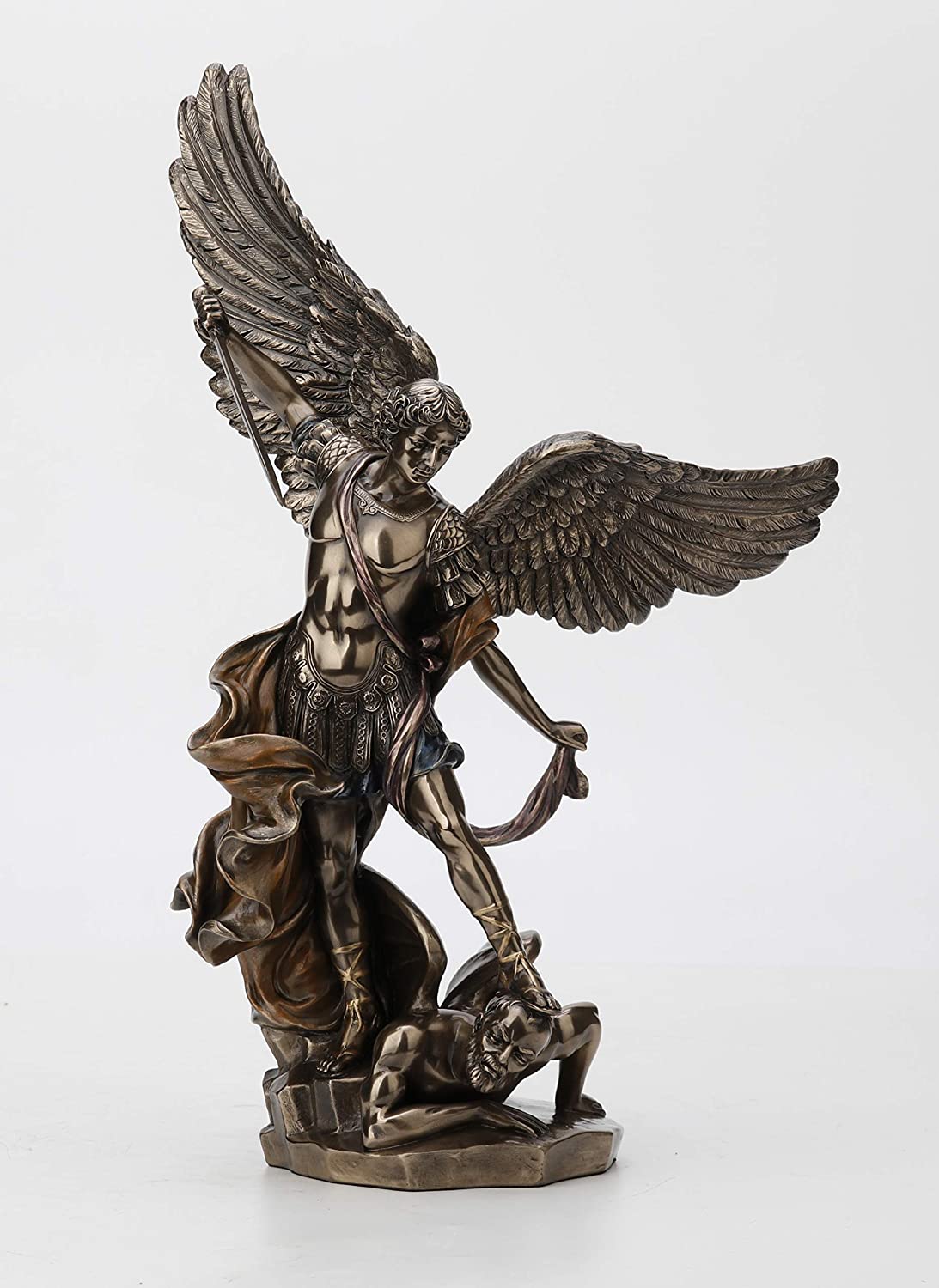 Veronese design statue collectibles are the closest thing you get to the ancient types of statues. The statues represent history and mythology, and the sculptors used bronze-like back in the day. They're also trending in 2022, and the statues depict a Renaissance feel.
Video Game Statue Collectibles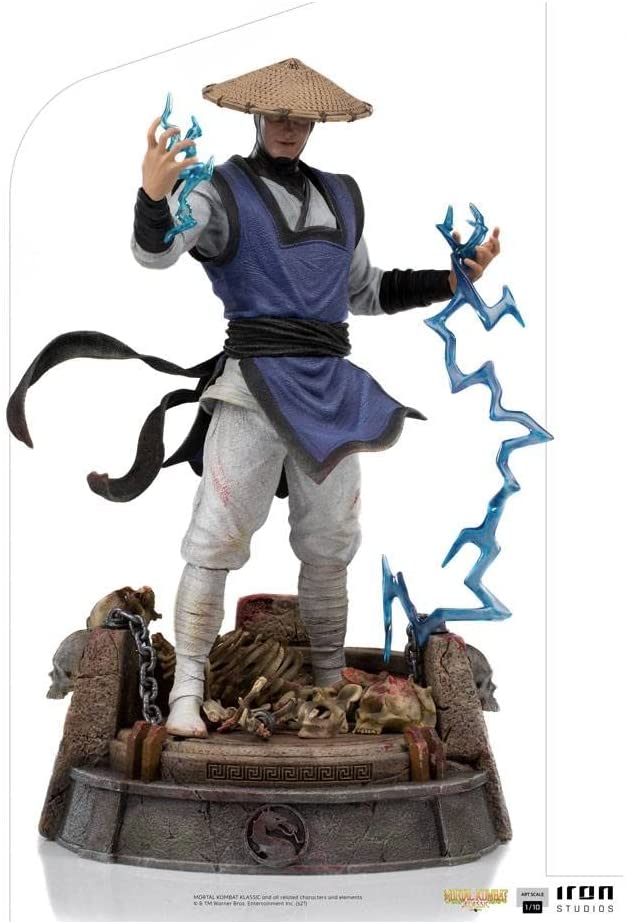 WWE Statue Collectibles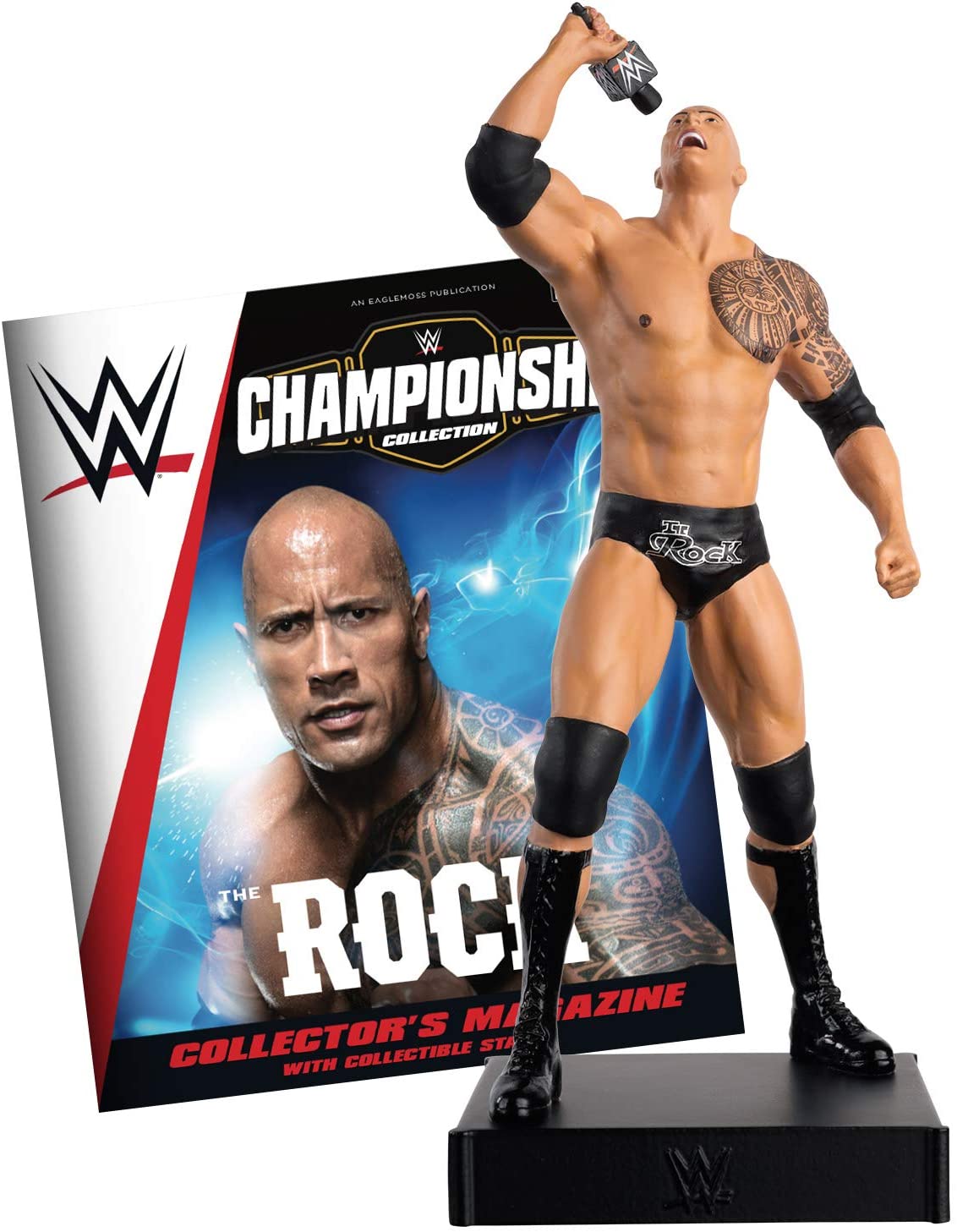 Expert Advice for Collecting the Best Statues
Statue collectibles are some of the most exciting things to collect. Many fan favorites exist now, and there will always be something with which you can fall in love. However, there are some tips to collecting anything, and statues are no different.
Tip 1: Displaying Statue Collectibles
Before bringing the bookshelf from the attic, know that statue collectibles are heavy. Poly stone statues can weigh shelves to a breaking point. There are three ways to display valuable statue collectibles without breaking bookshelf or pricy statues.
1. IKEA Shelving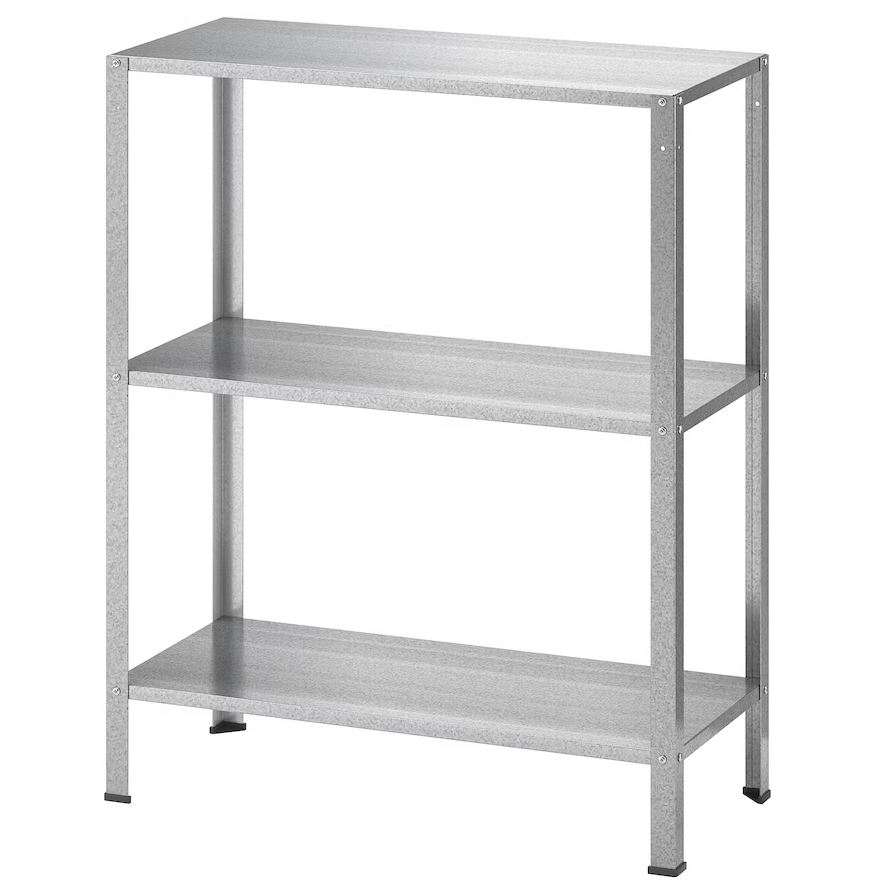 IKEA has a few shelves better than regular bookshelves you use at home. The Hyllis Metal Shelves are far more durable for heavy statue collectibles. The Jonaxel Metal Shelves are slightly taller but put more solemn statues on the bottom shelf and lighter ones on top. You still don't want to lose your statues to a falling incident.
2. Custom Shelving
Are you handy? Why don't you build shelves from scratch? That way, you can use metal combined with glass doors and frames for that beautiful statue collectible display. Using solid wood also works better than pressed wood shelving. Custom shelves can be as strong as you want them to be. You even design the size.
3. Makeshift Museum Display
I have an idea for my heavier statue collectibles, and it seems crazy, but hear me out. Fish tanks! If you collect smaller but heavier statues, use clean fish tanks standing on solid pieces of furniture. You have the glass display you want for statue collectibles, and fish tanks undoubtedly have the strength to hold your collection.
Tip 2: How to Clean Statue Collectibles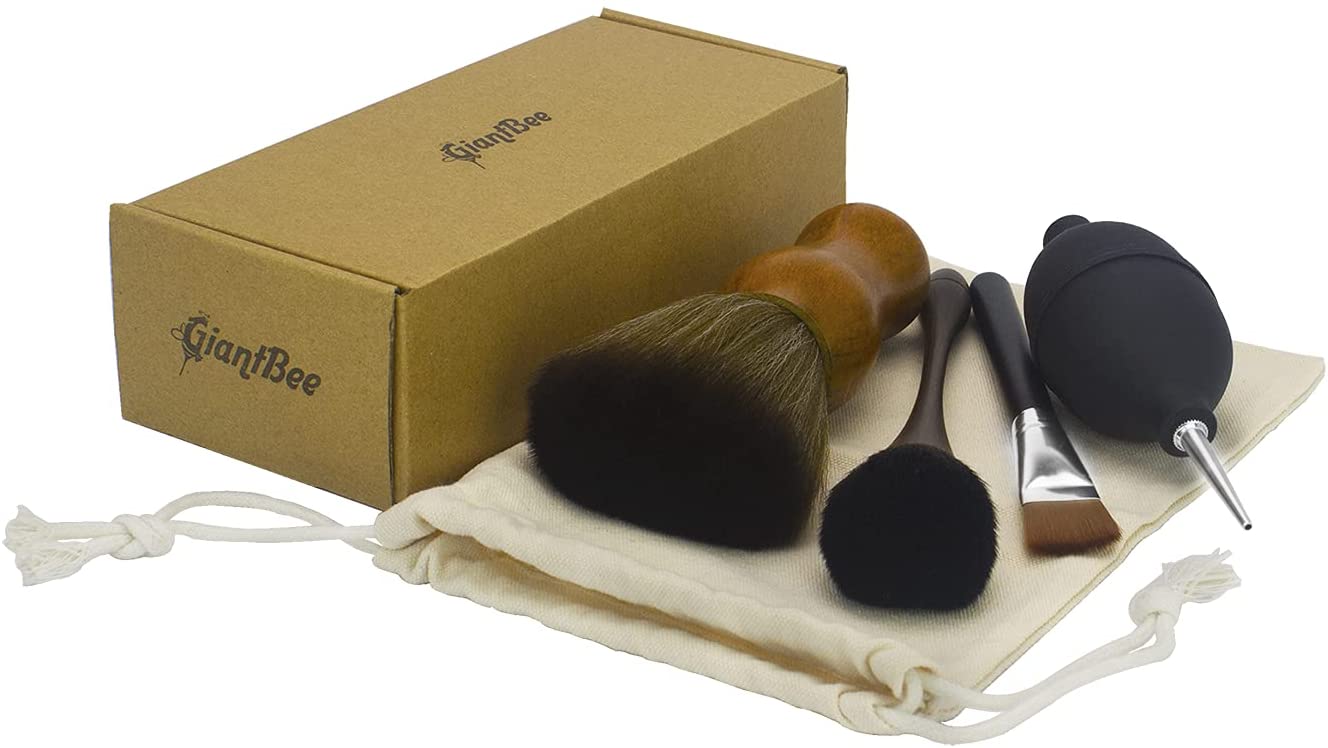 Dust is your number one enemy with statue collectibles. You'll dust them once a week if you display your statues openly or once every four weeks if they're behind glass. You can use a Swiffer duster with Pledge polish on the shelves, but never use any chemicals on your statues.
You'll need a statue cleaning kit with soft brushes to get into all the sculpted pieces. Makeup brushes also work well. I use the Eco Tools Makeup brush set because it has different shapes and sizes. Makeup brushes have longer handles than cleaning kits, making it easier to get into fine details.
Tip 3: Know the Edition
Most statue collectibles from Sideshow, Amazon, and DC Direct have two editions when they release new statue collectibles. You'd think the collector's edition is more fabulous than the exclusive, but it's not. Know the differences to collect the statues of your dreams and investment goals.
Exclusive statues come with extra pieces, artwork, and changeable switch-outs, whereas collector's editions come as the basic statues without extras.
Exclusive statues cost more, whereas collector's edition statues are more affordable.
Tip 4: Meet Like-Minded Collectors
If you're an avid statue collector, you must join a community. Social media is full of groups to meet like-minded collectors who share tips, discuss new editions, and give promo codes. Besides, you get to chat with collectors who love the same stuff you do. Statue collectibles are pricy, and promo codes are welcome.
Tip 5: Insurance is a Must
Insurance and statue collectibles go together like fine wine and crackers. You're not merely collecting toys here. You're investing in something you're insanely passionate about, and you don't want your pricy collection to be uninsured. Sure, you don't need insurance for four statues, but you need it for ten legendary scale statues.
Tip 6: Temperature Controls
Your statue collectibles include stone materials and resin. If you want them to last many years, consider controlling the temperature in the display room to maintain the materials and artwork. A steady temperature of 70°F does the trick to preserve your statues longer. Maintain a consistent room temperature.
Statue Collectibles Ultimate Buying Guide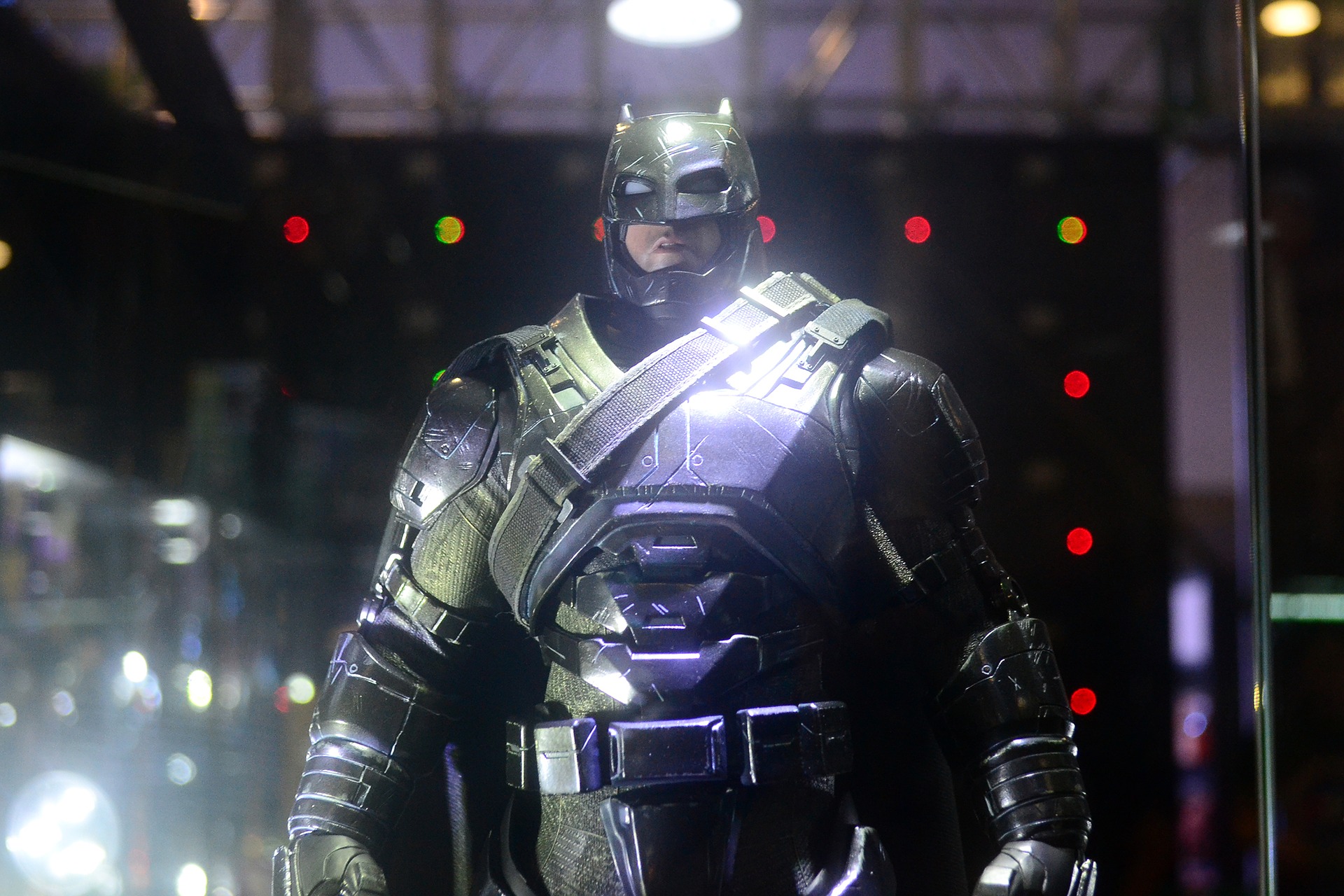 Collecting statue collectibles is an exciting way for fans of superheroes, villains, anime, and movie characters to keep souvenirs of their favorite moments and characters. And yes, villains are wildly popular. The Joker and Harley Quinn are two iconic characters from Batman, but they're the bad guys.
Anyway, excitement aside, we can't all collect life-size statue collectibles. I lack the space and budget for such momentous beauties. However, I love quality, using four non-negotiable rules to buy statue collectibles. I'll expand on the last three rules to make sure you understand why I consider them.
My Four Buying Rules
 My first rule falls in line with my passions. I love hero and villain statue collectibles. This rule won't be static for you. You might prefer anime or movie-inspired statue collectibles only. It's about what fancies your collector's mind.
My second rule is only to buy long-lasting statue collectibles. Action figures are impressive in polyvinyl chloride (PVC), but statues must feel like statues. I aim for polyurethane resin or poly stone resin statue collectibles. I'll only consider another material if the figure is rare.
My third rule is to avoid spending my mortgage on statue collectibles. I want quality statue collectibles, but I want to afford a few of my favorite heroes and villains. I stick to a budget of $300 or less.
My space is a concern, so the final rule is that my statue collectibles must be 20″ or shorter or fall into the deluxe statue scale. I don't want my home overrun by the beauties, but I'll consider premium scale for rare statues.
Why You Should Consider the Quality of Statue Collectibles
Statue collectibles come in all kinds of materials, and I like polyurethane resin and poly stone for my collection. However, you can consider other materials. Collectible statues come in the following materials:
Polyvinyl chloride (PVC) is a softer vinyl typically used for action figures, but some statues use this material. I don't consider this a statue collectible because it's molded and not sculpted.
Bronze is an old-school material used for some statue collectibles. It's another molded form, meaning I don't consider it a modern collectible statue. However, it's durable if you keep it clean.
Polyurethane resin is a good quality collectible statue because it's sculpted. Designers add powdered stone additives to give it that stone-like or near porcelain effect, and it's durable.
Poly stone resin is another sculpted statue collectible with top-notch durability and that stone-like effect. It's the material considered to be high-end in collectible statues.
Bonus Buying Tip: If you want sculpted statues representing the traditional idea of stone-carved statues, you can also consider who the sculptor is for the piece. Some statues have the sculptor in the product information, which allows you to rest assured that the collectible statue is top-of-the-range.
Pricing Your Collection Right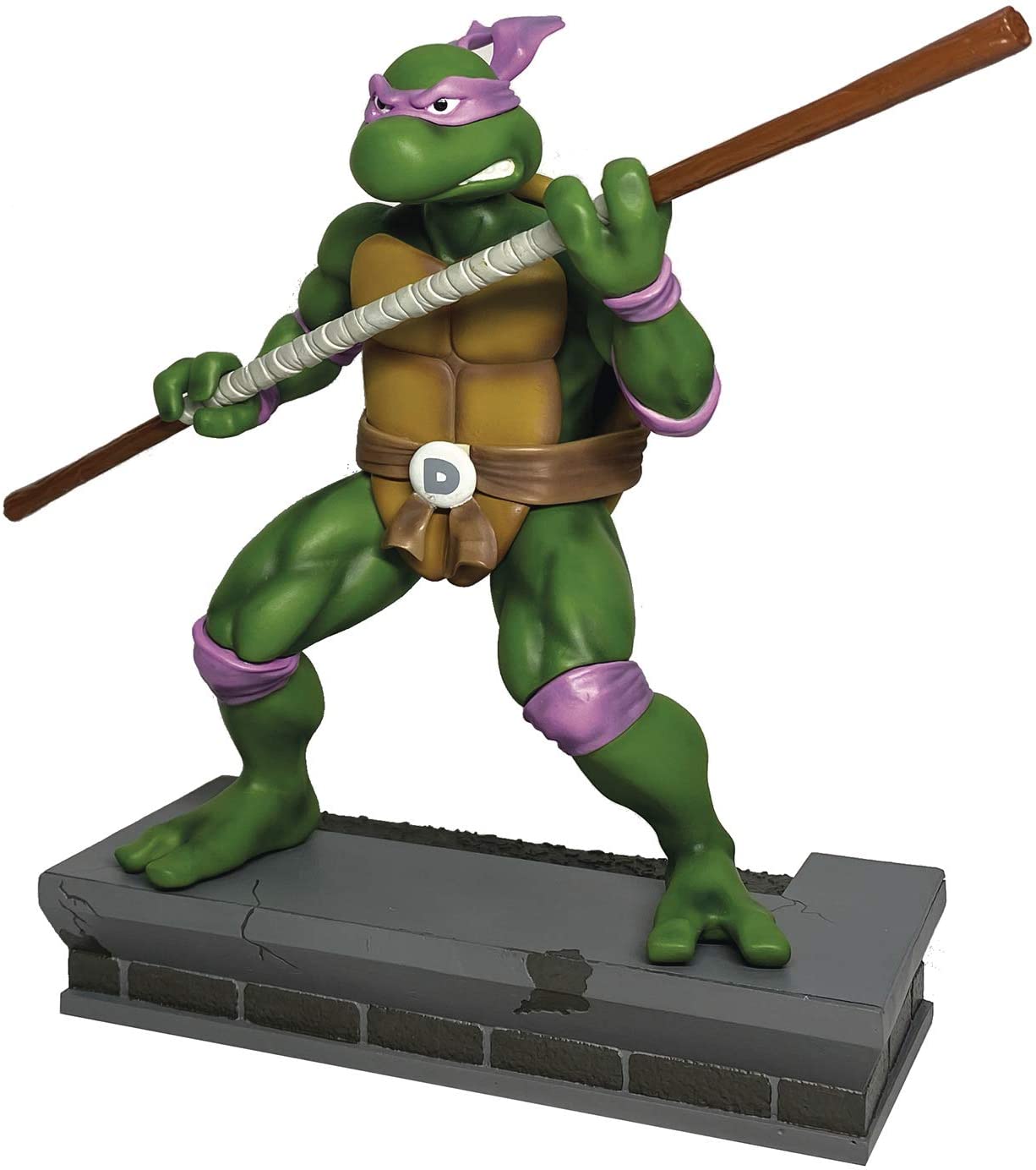 Statue collectibles range from affordable to complete madness. Take TMNT as an example. The PVC TMNT statues sell for around $70, but the poly stone TMNT Last Ronin statue collectible sells for more than $1,600. Batman is another famous collectible statue in 2022.
You could buy a resin Batman statue collectible for under $70. You can also pay $1,200 for a poly stone Batman statue collectible. My point is that you'll be limping back from the bank if you don't have a strict budget for your collection. I aim high at $300 per statue, but you might be even more stringent.
Bonus Pricing Tip: Check the suppliers like Sideshow because some do payment plans. Sideshow and Prime One Studio offer loyalty programs, saving you some money. You can pay monthly installments instead of a few hundred at once for statue collectibles.
Knowing Sizes and Buying by Scale
Statue collectibles sell two ways online. Sellers either list the size in inches, or they add the scale. Choosing your inches is as simple as knowing how large a collection you want to build. You might not want to buy life-size statue collectibles unless you own a home with five spare bedrooms. Spoiling yourself to one or two is fine.
Scale statues are also simple if you know how they work. If a Batman statue collectible is 1:10, it means the sculpture is one-tenth of the size of Batman. It's pretty straightforward. Some sellers add the inches and scale, and those are the sellers you want to support because they're thorough.
Standard Scales and Their Names:
Statue figurines or deluxe statues typically range from 1:10 to 1:5 scales
Premium statues are 1:4 scale (some have cloth added, and others are fully sculpted)
Maquette statues are 1:3 or 1:2 scale (they're fully sculpted and may contain more than one character or a scene with many intricate details)
Legendary statues are 1:2 or half-size busts or characters (they're fully sculpted and pricy)
Life-size statues are 1:1 scale or as big as the original character (they're fully sculpted and expensive)
Ultimate Guide to Statue Collectible: My Top Recommendations
I admittedly have a thing for heroes, and I'll be careful about saying this, but I also love some of the villains. If you're into collecting statues from the best DC and Marvel Superheroes, then I have some top picks for you. I'll even include some superheroes from different universes along the anime line.
Recommended Batman Statue Collectible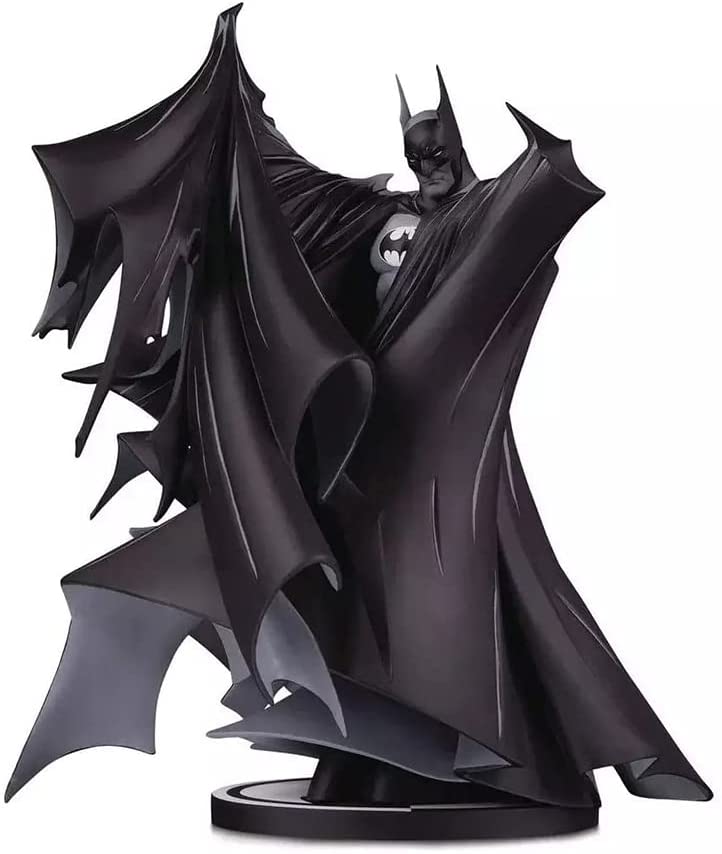 The Deluxe DC Collectible Batman statue is a 1:10 scale sculpture of one of the most popular collectible statues in 2022. It comes in a magnificent position where Batman's cape shows excellent detail. Even better, it has the sculptor's name included. The Batman statue is something you have to own if you collect superheroes.
Pros
It's a polyurethane resin statue from DC Collectibles
The Batman statue costs less than $300
Todd McFarlane is the sculptor of this magnificent piece
It measures only 5.91″ x 7.87″ x 3.94″ to fit into most displays
It's in a beautiful position that showcases Batman's cape
Cons
It's not an exclusive or collector's edition
It's at the higher end of my budget
Recommended Harley Quinn Statue Collectible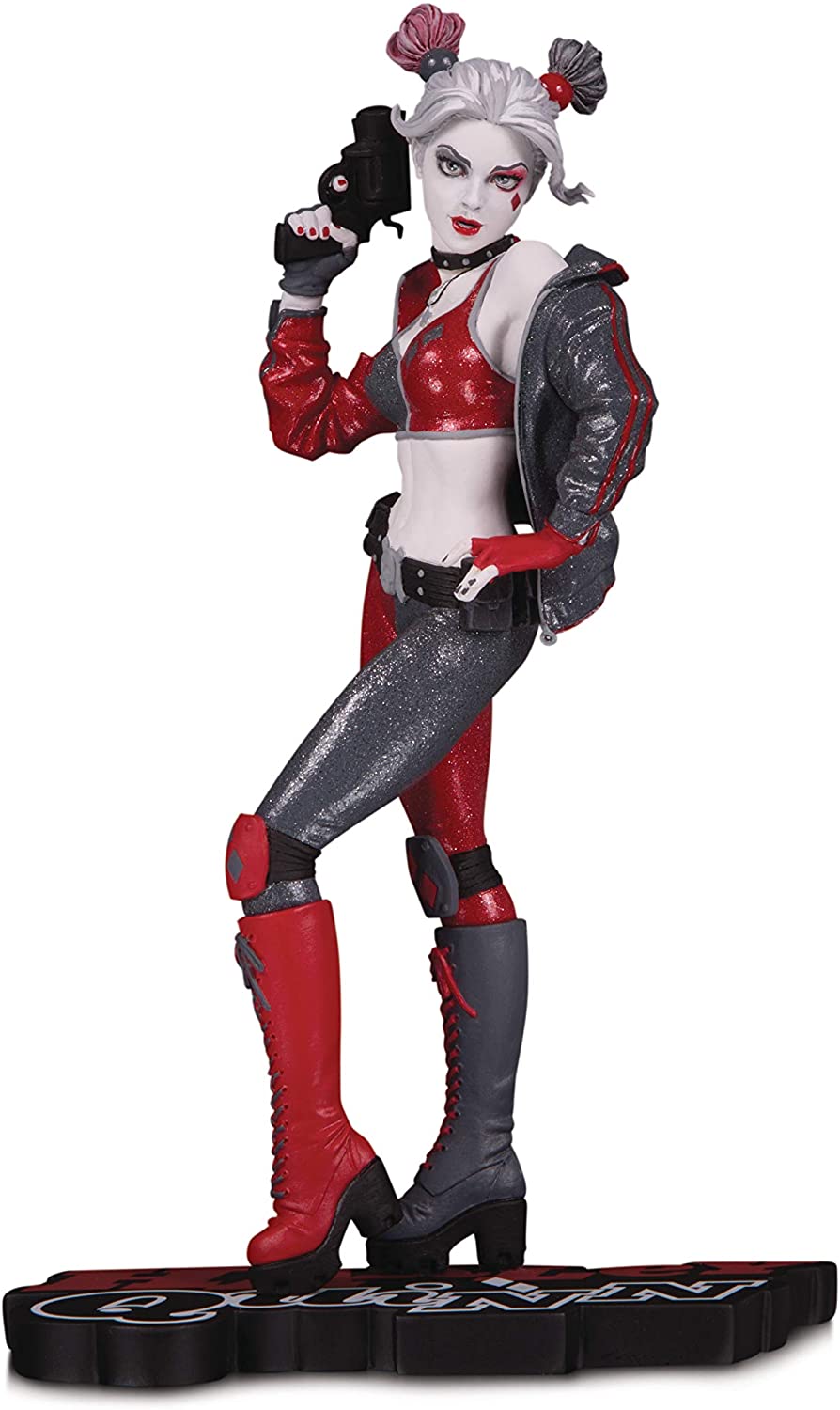 Everyone adds The Joker to their collection of superhero statues, but I love Harley Quinn. Maybe it's because I'm a woman, but I think her character is incredible. The DC Collectible Harley Quinn statue collectible shows the craze of the character in a beautiful deluxe scale of 1:10. I love a little madness in my collection.
Pros
It's a polyurethane resin statue from DC Collectibles
The Harley Quinn statue costs less than $200
The designer is Joshua Middleton, and the sculptor is Karen Palinko
It measures only 7.6″ x 4″ x 2.5″ to fit into most displays
You can see the craze in Harley's eyes
It's an exclusive edition with only 5,000 pieces available
Cons
It falls into the middle bracket of my budget
The details on the hands are inadequate
Recommended Spiderman Statue Collectible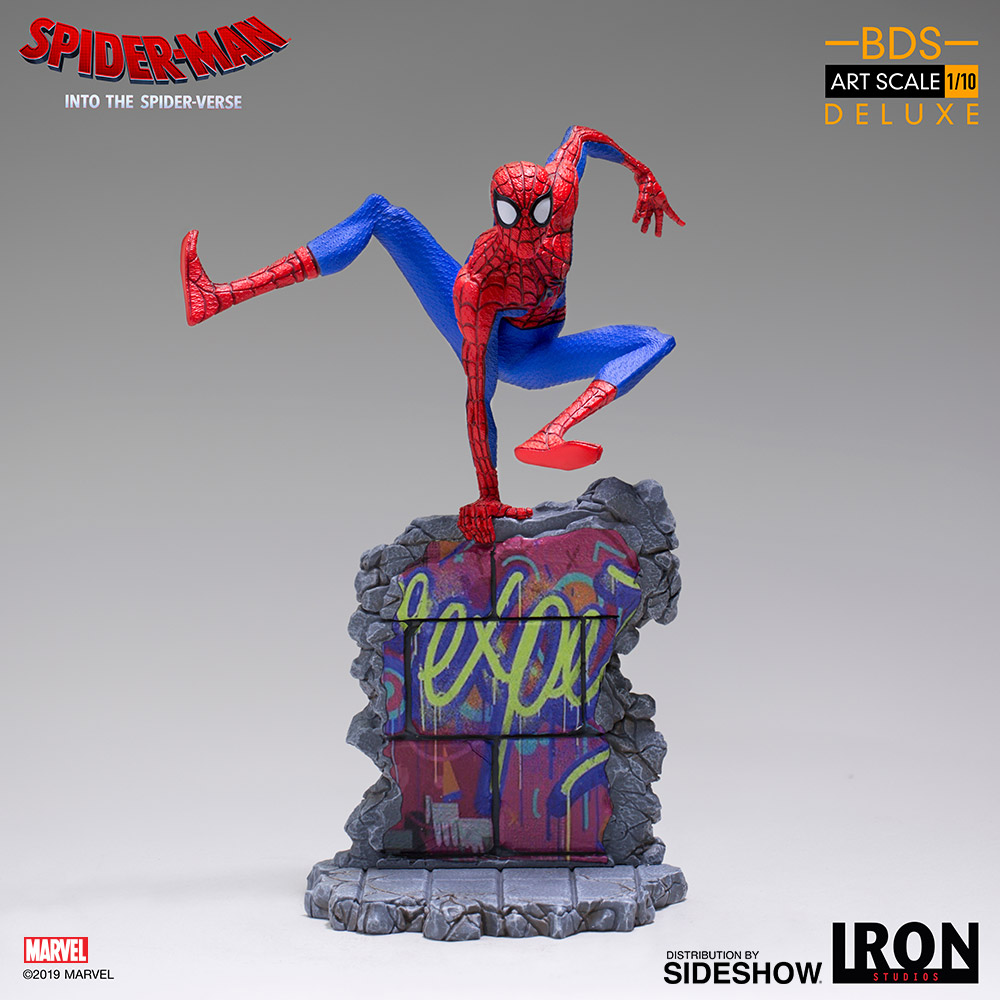 Spiderman is another superhero making waves in the collectibles world, and he comes from Marvel to give you a variety. The collectible Peter B. Parker Spiderman statue wins my heart because it's one of the classic Spiderman statues. It comes as a deluxe 1:10 scale, and it has actionable details.
Pros
It's a poly stone resin statue from Sideshow
The Spiderman statue costs less than $200
It's fully sculpted and hand-painted
It measures only 8.26″ tall to fit most displays
The Spiderman statue is an action-packed display
It's an exclusive edition with switchable parts and extras
Cons
Sideshow doesn't mention the sculptor's name
It falls into the middle bracket of my budget
The wall doesn't have much detail
Recommended Electro Statue Collectible (Super Rare!)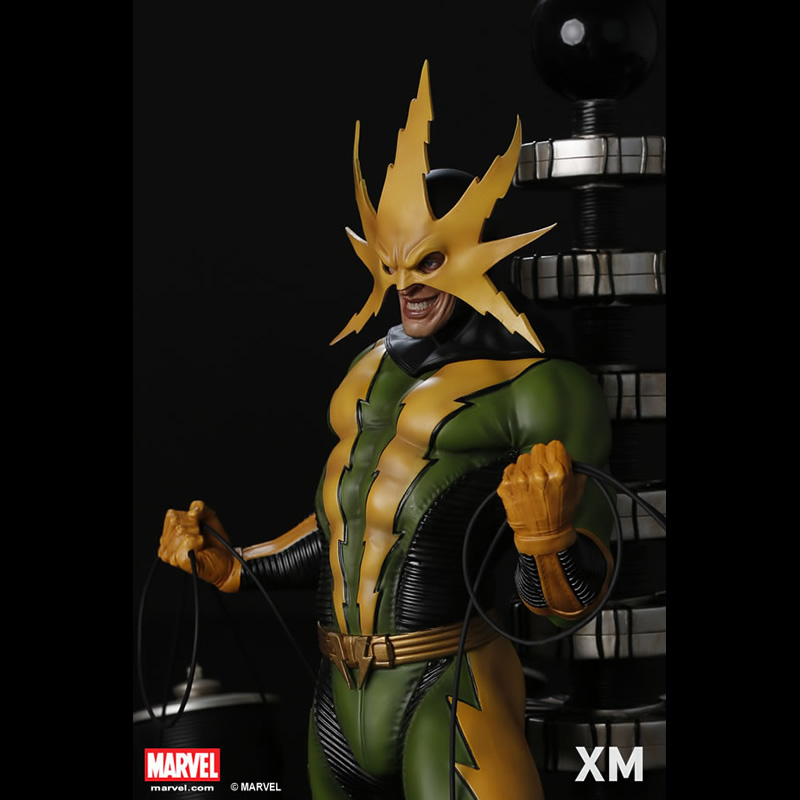 Villain statues are highly sought after because the statue sculptors only make a few at a time. The Spiderman Electro statue collectible is a winner because it represents the man who nearly beat Peter Parker. This statue is currently out of stock, but it's the only true opposition to my Peter Parker statue. It's 19″ tall for a bigger statue.
Pros
It's a cold-cast porcelain statue (super rare)
The Electro Spiderman statue costs $300 (if you can find one again)
It's hand-painted and comes with two interchangeable heads
It's a reminder of the villain who nearly beat Spiderman
It's a super rare and exclusive edition with switchable pieces
Cons
It measures 19″ tall and requires a more prominent display
It hits the top of my budget
It's out of stock for now, and you'll have to source one on eBay
It doesn't mention the sculptor's name
Recommended Captain America Statue Collectible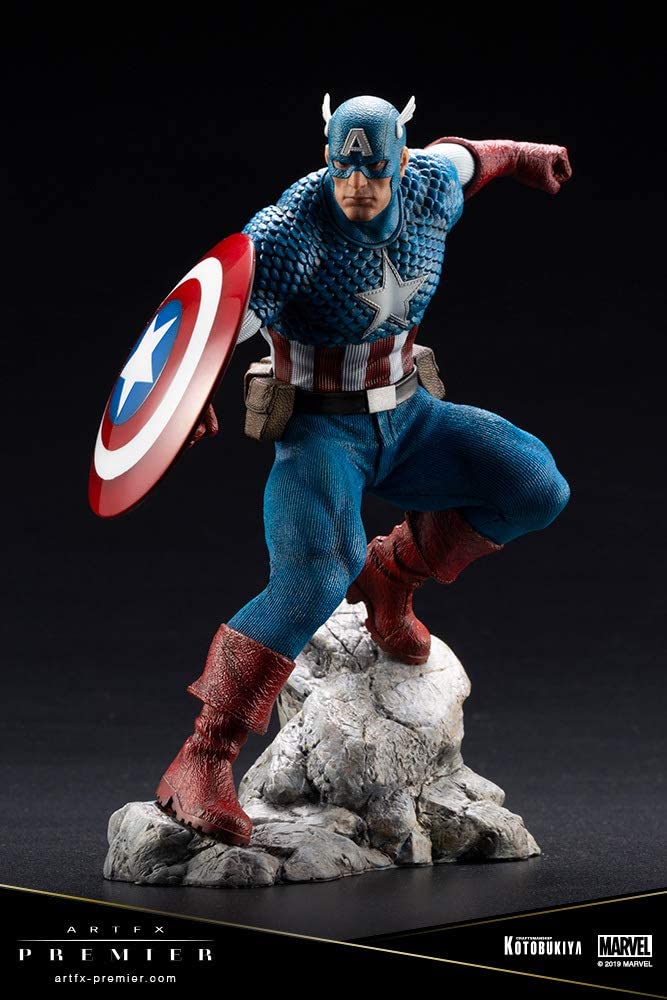 The Marvel Captain America statue collectible is a gorgeous piece with unique details, and it's something special. It's impressive because it's a deluxe and premium statue. It falls into the 1:10 scale, but it has premium features. Cloth and sculpting combine to elevate the level of intricacy of the Marvel statue.
Pros
It's a polyurethane resin statue combined with cloth
The Captain America Marvel statue costs less than $300
It's partly sculpted and hand-painted
It measures only 8″ x 4″ x 5″ to fit most displays
The Captain America statue has fantastic details all-around
It's a collector's edition and comes with a certificate
Cons
It's a combined material statue
It's at the upper end of my budget
It doesn't mention a sculptor's name
Recommended Taskmaster Statue Collectible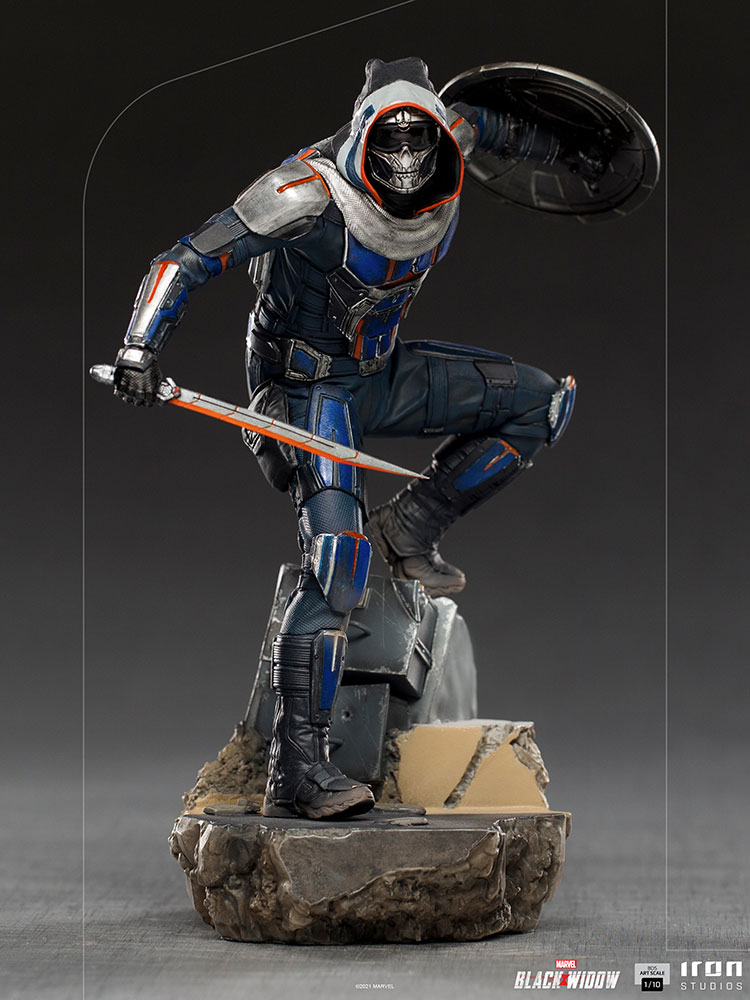 The Captain America Taskmaster collectible statue represents Captain America's showdown in the Avengers: Initiative. The 1:10 scale villain matches Captain America beautifully in size, position, and detail. It's another unique Marvel villain statue because it's a limited edition.
Pros
It's a poly stone statue from Sideshow
The Marvel Avengers Taskmaster statue costs less than $200 and has an optional payment plan
It's fully sculpted and hand-painted
It measures only 7.8″ x 5.1″ x 5.5″ to fit most displays
The Taskmaster statue matches the Captain America attack position
It's an exclusive edition
Cons
It falls into the middle bracket of my budget
Sideshow doesn't mention the sculptor's name
It doesn't have switchable parts
Recommended The Flash Statue Collectible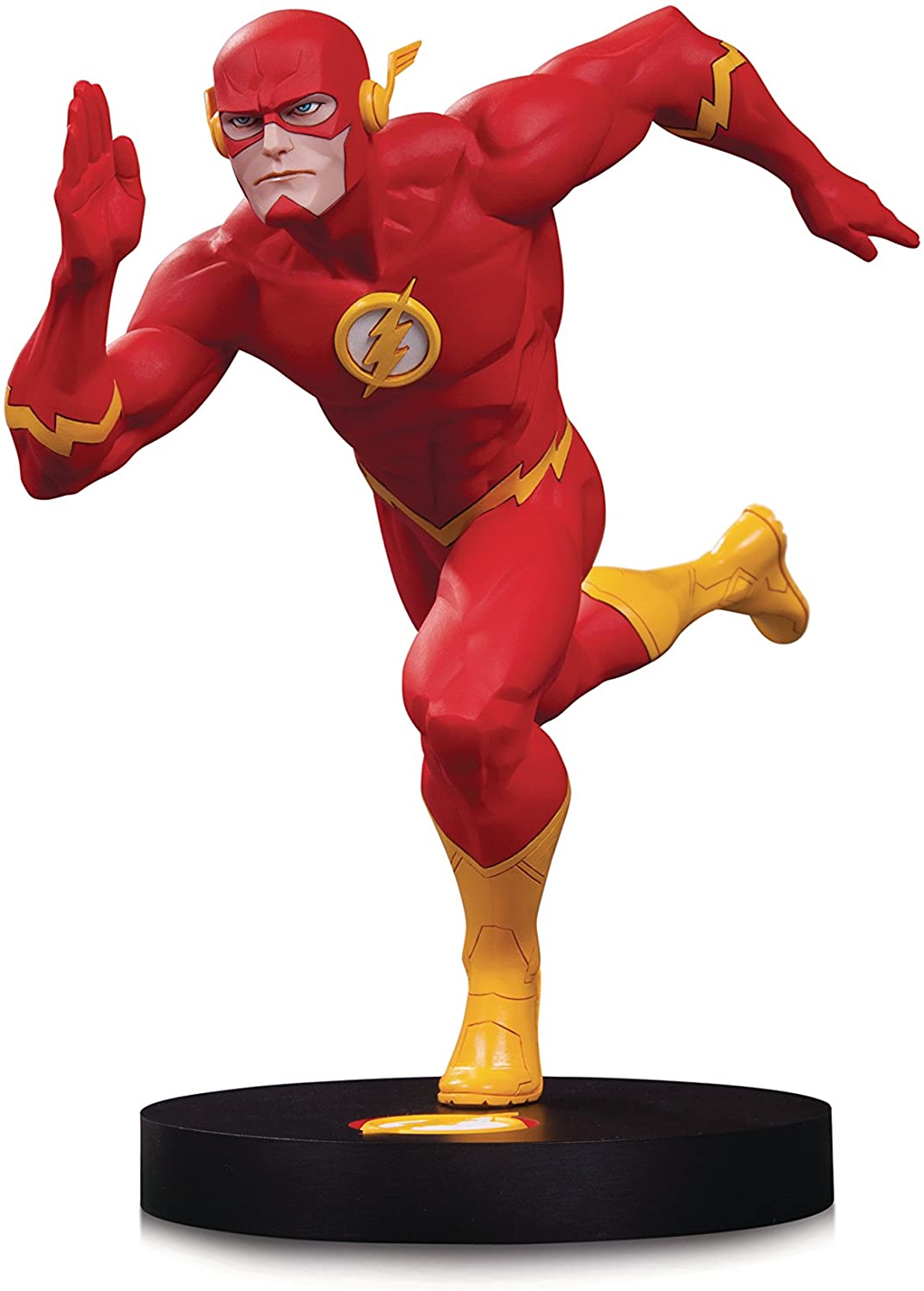 I'm emotionally attached to the Flash. He's my legend hero. I sympathize with Barry and think his character has one of the best stories in the superhero series. The DC Collectibles The Flash statue collectible is a salute to the legend of all things speedy. It's a deluxe 1:10 scale statue with as much energy as the hero.
Pros
It's a polyurethane resin statue from DC Collectibles
The Flash statue costs less than $200
The designer is Francis Manapul, and the sculptor is Johnathon Mathews
It only measures 6″ x 6″ x 10.5″ to fit most displays
The Flash DC statue represents the newest position available
It's an exclusive edition
Cons
It has no switchable pieces
It falls into the middle bracket of my budget
Recommended Reverse-Flash Statue Collectible (Rare!)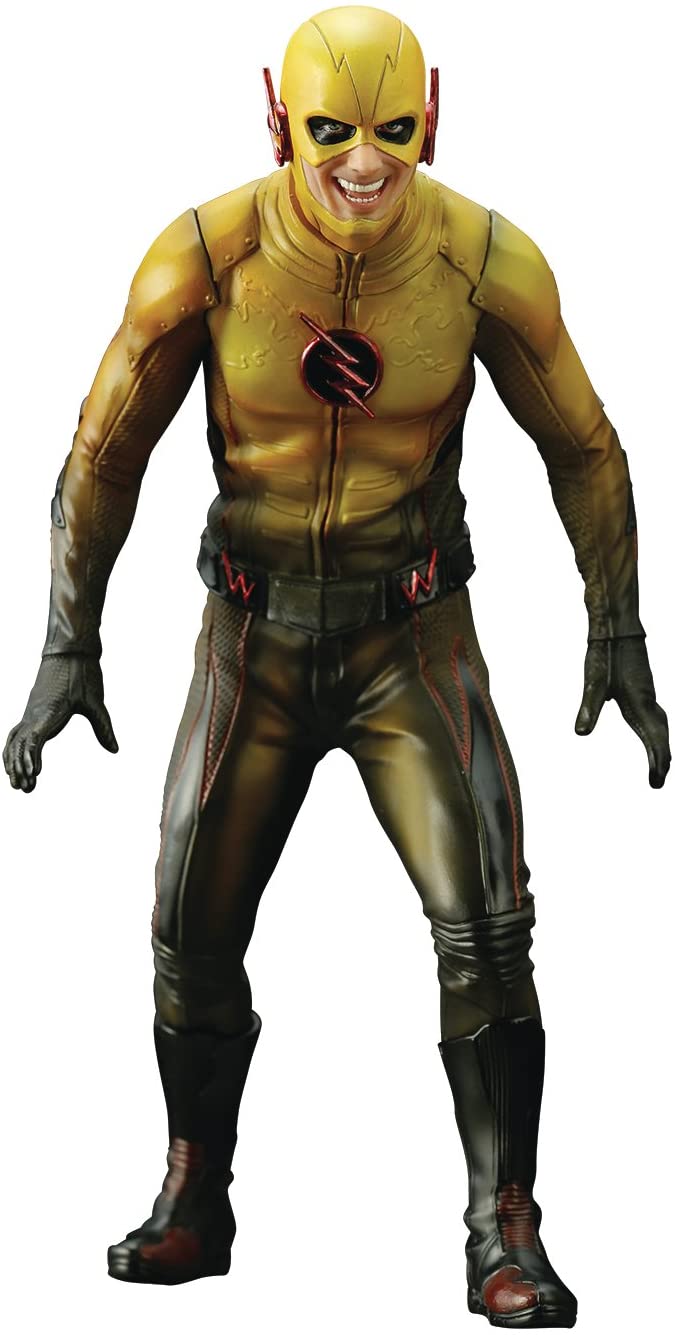 The Reverse-Flash is the ultimate nemesis of the Flash, constantly making a return to the series. He's the ultimate evil, gaining admiration from his enemy before trying to tear his life apart. The DC Reverse-Flash statue collectible is a deluxe 1:10 scale statue that must accompany the show's hero.
Pros
It's a polyurethane statue, and you can't easily find the character statue
The DC Reverse-Flash statue costs less than $100
It's fully sculpted and hand-painted
It measures only 5.51″ x 4.43″ x 8.66″ to fit most displays
The details on the statue are phenomenal, considering it's not from one of the larger suppliers
Cons
It's not an exclusive or collector's edition
There's no mention of the sculptor by the name
Top Q&A
Question: Where Can I Find Quality Statue Collectibles?
Answer: Amazon has fantastic statue collectibles, but they're not the only place to buy them. Sideshow is the oldest supplier of statue collectibles in North America. DC Collectibles Direct, Prime 1 Studio, Tweeter Head, Iron Studios, and Hot Toys sell the latest statue collectibles, and some of them allow pre-orders.
Question: Which Collectible Statue Materials are the Best?
Answer: Polyvinyl chloride (PVC) is not the most remarkable statue material. You should stick to polyurethane resin, poly stone, and poly stone resin. These modern materials feel like stone and have outstanding durability. Some modern statues still use bronze, but it doesn't have the same quality and erodes with time.
Question: Which is the Most Expensive Statue in 2022?
Answer: Price depends on the scale of the statue. The most expensive statue collectibles are life-size or legend-size (1:2 scale). A life-size Arthur Fleck The Joker statue collectible will cost you over $3,800. The type of statue also determines the price. The Maquette Batman Versus Superman statue will cost you over $2,700.
Ultimate Guide to Statue Collectibles: Conclusion
Finding the right statue collectible is like hunting for Easter eggs on a game. If you don't know the game, you won't find the eggs. I've put this guide together to act like your walkthrough of the statue collectible Easter egg hunting game. Before buying a collectible statue and the eight main types, you know what to consider.
I love the Batman and Flash statues because the former is famous in 2022, and the latter is my ultimate superhero. Remember to store them properly, clean them, and insure extensive collections. Find your passion and begin the investment hobby of your dreams today. Nothing can stop you.
Continue reading:
18 Best Batman Statues Guide for Batty Fans
Best Godzilla Statues Guide for the Movie Fanatics in 2022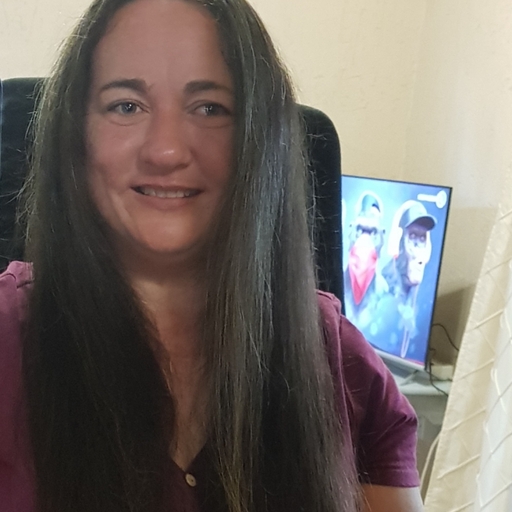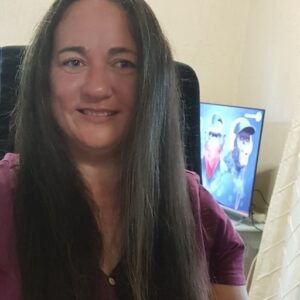 Latest posts by Caroline Lambert
(see all)