Are you a DC fan, and Harley Quinn is your favorite character ever? Then you should consider collecting the different Funko Pops available. As one of the DC universe's most impressive and complex characters, Harley Quinn is despised by some and loved by many. I'll show you the best Harley Quinn Funko Pops available based on their rareness, variant, and price!
The Bottom Line Upfront
Harley is one of my fav DC characters, and not just because Margot Robbie brought her to life. Since a kid reading every batman comic I could get my hands on, I adored Harley Quinn. So, I'd have to say my fav of the litter below is probably Funko Pop! Suicide Squad FYE Exclusive 2pk Joker and Harley Quinn because you get two!
Top Picks at a Glance
Who Is Harley Quinn?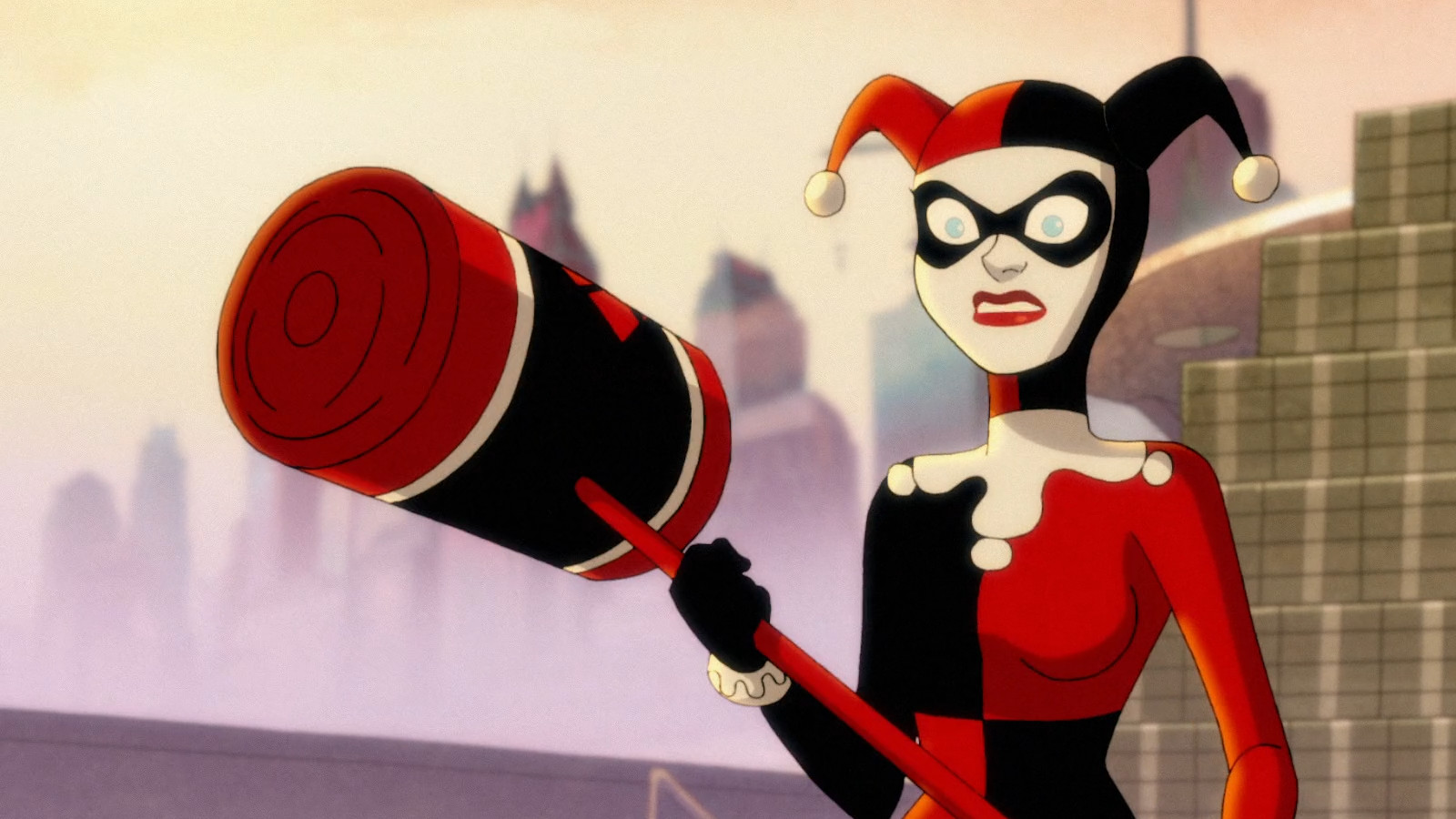 Harley Quinn is a fictional character from the DC comics universe. Her full name was Harleen Frances Quinzel, a former doctor who worked at Arkham Asylum. She started as Joker's doctor but later fell in love with him.
Manipulated by the clown criminal of Gotham, she helps him escape the asylum while adopting a new identity herself. She became Harley Quinn, the Joker's love interest, sidekick, and partner in crime.
WARNING: Spoilers Ahead!
Quinn was later imprisoned at Belle Reve following her arrest by Batman. She was later recruited into Task Force X, a covert operations unit directed by Amanda Waller. She was forced to work alongside other dangerous criminals in return for time served on her sentence.
On her first operation, she and her crew captured Enchantress in Midway City, saving her from several life sentences. However, she was later liberated by the Joker during a prison break.
The Joker eventually ended their relationship, despite her attempts to portray that the decision was mutual. Following the split, she remained silent before publicly announcing it by crashing a truck into Ace Chemicals, igniting a large explosion.
She had declared her liberation. But doing so had effectively opened the floodgates to the numerous people who harbored grudges against her.
Harley Quinn initially sought protection from Black Mask after he attempted to kill her but gained her independence after saving Cass Cain's life and joining the gang that would become the Birds of Prey. She subsequently formed her own mercenary organization with the help of Cass, Harley Quinn, and Associates.
She was apprehended shortly afterward and returned to Belle Reve. She rejoined Task Force X for their mission to Corto Maltese, where they were tasked with eradicating any evidence of the perilous and mysterious Project Starfish.
Harley witnessed her colleagues being murdered by the Corto Maltese Armed Forces upon her arrival on the island, but she survived after being apprehended by the soldiers.
She met Silvio Luna, with whom she eventually formed a relationship. However, upon learning of Luna's terrible schemes, Harley assassinated him, imprisoning her in the dungeon.
Harley later escaped and joined a new Task Force X team tasked with infiltrating Jotunheim. Harley and the surviving members approached Starro following the explosion, rescuing Corto Maltese and securing her freedom.
Why Is Harley Quinn So Popular?
Harley Quinn is a one-of-a-kind personality. To begin, she is one of those few comic book characters who did not appear in a comic book before appearing on the screen.
First Appearance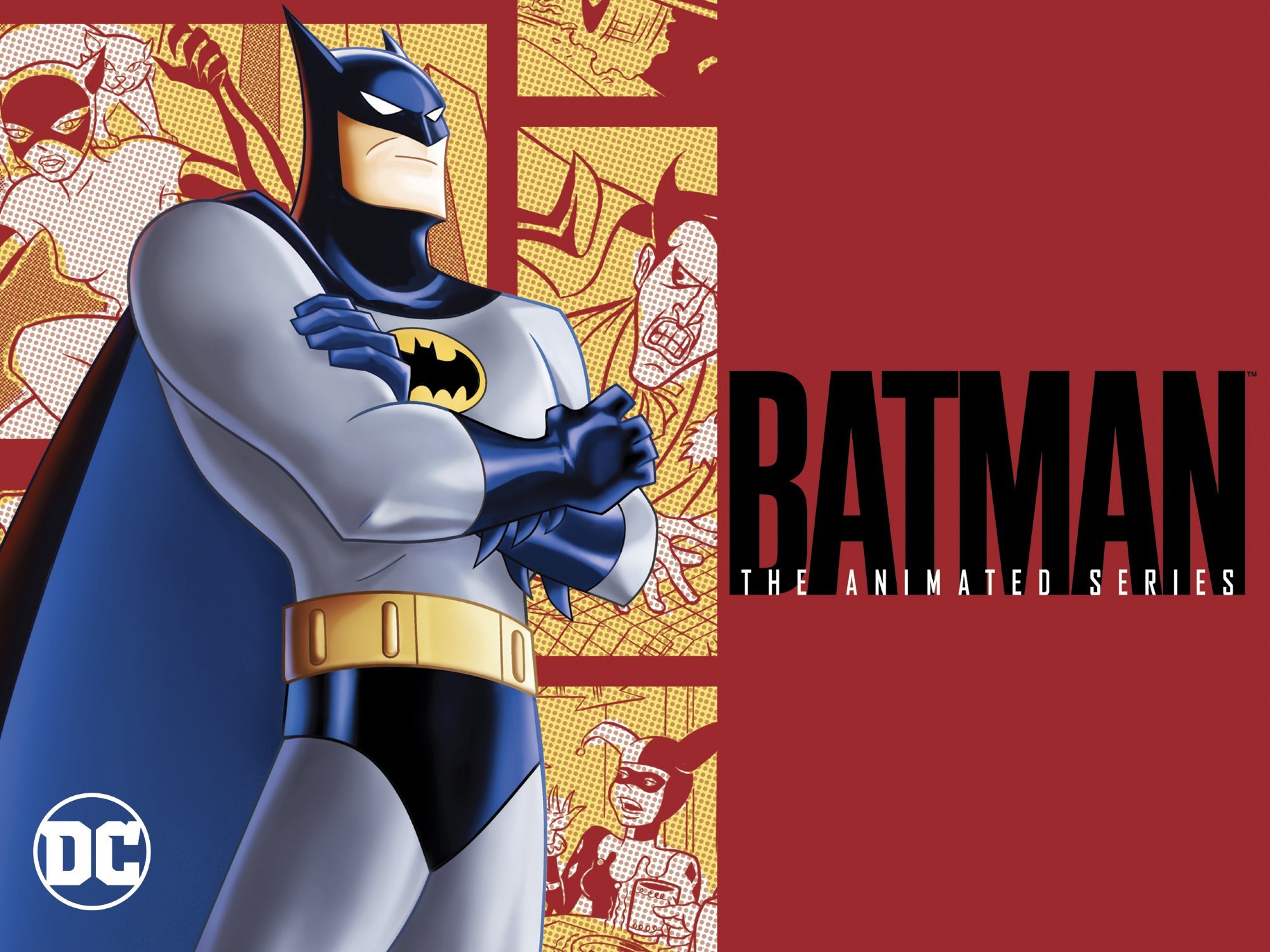 She originally appeared in 1992's "Batman: The Animated Series" episode titled Joker's Favor. She earned such a positive response from fans that she later made her comic book debut in Batman Adventures No. 12.
Eventually, after her breakup with The Joker, she decided to correct herself in a later issue of Comics. She takes on the role of a vigilante.
She has a soft spot for The Joker but never loses her ability to be a good person. Indeed, she is occasionally so perplexed that after rescuing someone, she adds that the episode shouldn't be released for fear of jeopardizing her image.
Harley Quinn is a complex and unpredictable character. She can be a badass one moment and entirely human the next. She is the embodiment of everyone's evil side while in love and the lovely human within each of us. This is what connects her to all comic book enthusiasts.
Movies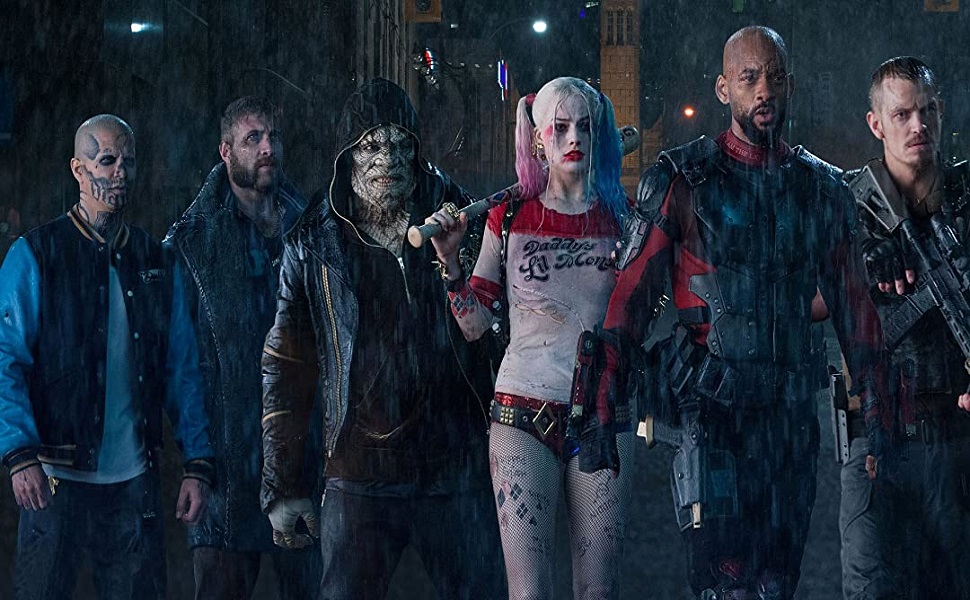 She is portrayed by the gorgeous and very talented Margot Robbie on the big screen. The character made his film debut in 2016's Suicide Squad. Harley Quinn creator Paul Dini stated that Robbie "nailed" her part. Harley Quinn makes an appearance in Robbie's Birds of Prey spin-off film.
Fun fact: Do you remember Harley Quinn's underwater battle in the Suicide Squad? Actress Margot Robbie learned how to hold her breath for 5 minutes for that scene!
Video Games
Harley Quinn has numerous appearances in a variety of different video games. You can see her in the DC Universe Online video game, The Adventures of Batman & Robin, Batman Vengeance, Lego Batman: The Videogame, Batman: Arkham series, and others.
How Many Harley Quinn Funko Pops Are There?
The full Harley Quinn List presently contains 49 Funko Pops. The combined market value of all Harley Quinn Funko Pop Vinyl Figures is around $3058, representing an average monthly gain of 4 percent.
What Types of Variants of Harley Quinn Funko Pops Are There?
Harley Quinn Funko Pops are divided into several categories, known as variants amongst collectors.
All the collectibles fit into the following categories: Pop! Heroes: DC Comics, Birds of Prey, Suicide Squad, Pop! Heroes: DC Bombshells, Batman Arkham Asylum, Batman Arkham Knight, Pop Imposters, Batman: The Animated Series, and Combo Packs
What Is the Rarest Harley Quinn Funko Pop?
Harley Quinn's Rarest Funko Pop Vinyl Figure is undoubtedly 45 Harley Quinn Silver (LE144), which has a limited-edition print run of 144 Funko Pop Vinyl Figures.
What Was the First Harley Quinn Funko Pop?
The first Harley Quinn Funko Pop released was #34. Despite it being the oldest HQ Funko Pop, it's also one of the least expensive ones. You can find it on several online websites, including eBay.
Where Can You Get Harley Quinn Funko Pops?
Purchasing Funko Pops is simple, especially if you're from the United States. Because the United States is the largest market for Funko Pops, the selection of Pops is significantly larger.
Additionally, there are limited edition Funko Pops available exclusively in US retailers. Limited versions are available at Target, Walmart, and Walgreens, among other locations.
If you live outside the United States, there is a good chance that you can get Funkos through the local online toy, comic book, and gaming stores.
However, if you cannot locate the Funko Pop you're looking for, don't be scared to explore alternatives. It is really simple to purchase Funkos from other countries, other collectors, or to trade Funkos.
What to Look for in Harley Quinn Funko Pops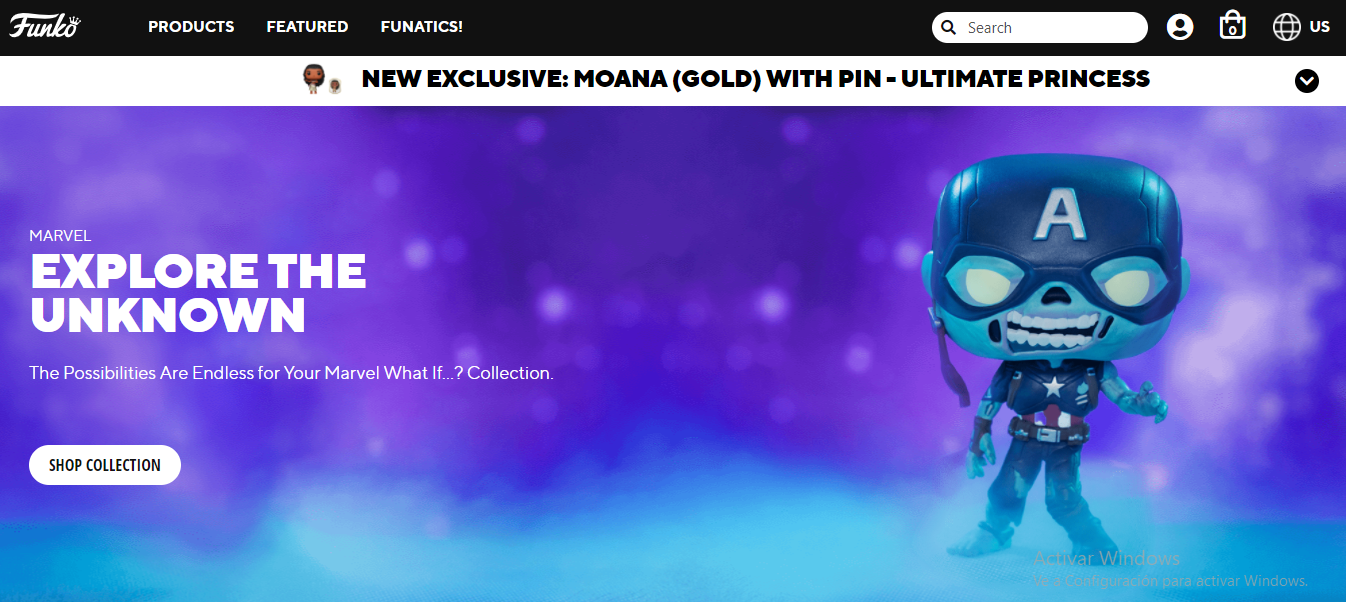 Whether you're looking to start a Harley Quinn collection or any other Funko Pop series, there is some general information to consider.
Authenticity
There are numerous counterfeit Funko Pops. As a result, exercise caution to avoid being a victim of fraud. For example, if you discover a Pop selling for a pitiful fraction of the quoted price, this is a red flag.
Additionally, it would be beneficial if you did not hesitate to request assistance from the communities you join in identifying bogus Pops.
Condition
Harley Quinn Funko Pops are available as new or even used items. If you're purchasing the latter, ensure that it's in good condition. Otherwise, it might have a decreased value.
Be on the lookout for open or torn packages, scratches, cuts, missing accessories, and other damage indicators that would decrease the value of your Harley Quinn Funko Pop.
Information
When it comes to Funko Pops collecting, the news is crucial. As a collector, it's a good idea to be aware of new releases, which stores to visit while hunting for specific Pops, and the meaning of various stickers.
You can find amazing Funko Pops-related Facebook groups, Instagram, Twitter, and any other platform that publishes authoritative news.
Terminology
Get acquainted with all Funko Pop jargon. Your terminology will make it simple for you to communicate with other collectors and better understand the Pops.
For instance, become familiar with vaulted Pops, Exclusives, or Chase. It would be beneficial if you also were familiar with the Funko Numbering System.
Price
Maintain a budget and take it slowly. Collecting Pops is a highly addictive hobby. As a result, if you're not careful, these adorable souvenirs can quickly consume your entire budget.
Do not purchase a Pop solely based on your financial situation. More seasoned collectors say that saving money to purchase a Pop is more exciting. Additionally, to prioritize purchasing what you enjoy over purchasing to be able to afford it.
The Best Harley Quinn Funko Pops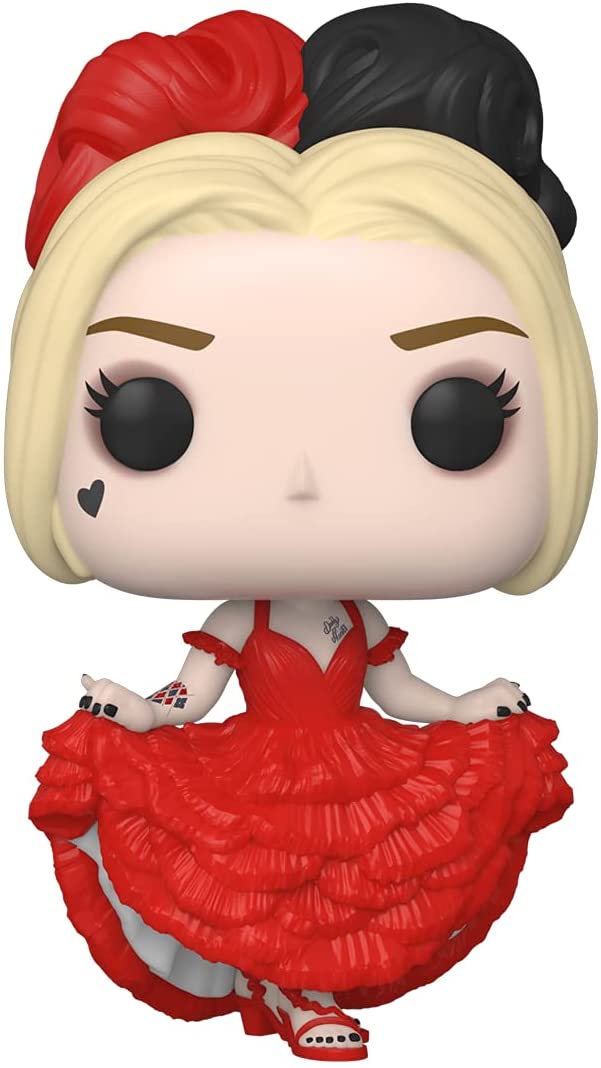 Best Amazon Exclusive
Labeled as an Amazon exclusive, this Harley Quinn Funko Pop is certainly one for the books. It pictures our lovely villain in a gorgeous red dress.
Price Range: <$50
Size: 2.5 x 2.5 x 3.75 inches
Weight: 8 ounces
The red was designed by Judianna Makovsky for Margot Robbie's appearance in the Suicide Squad movie.
Pros
Amazon exclusive piece.
Signature details.
Excellent wrapping for delivery.
Cons
Doubts about authenticity.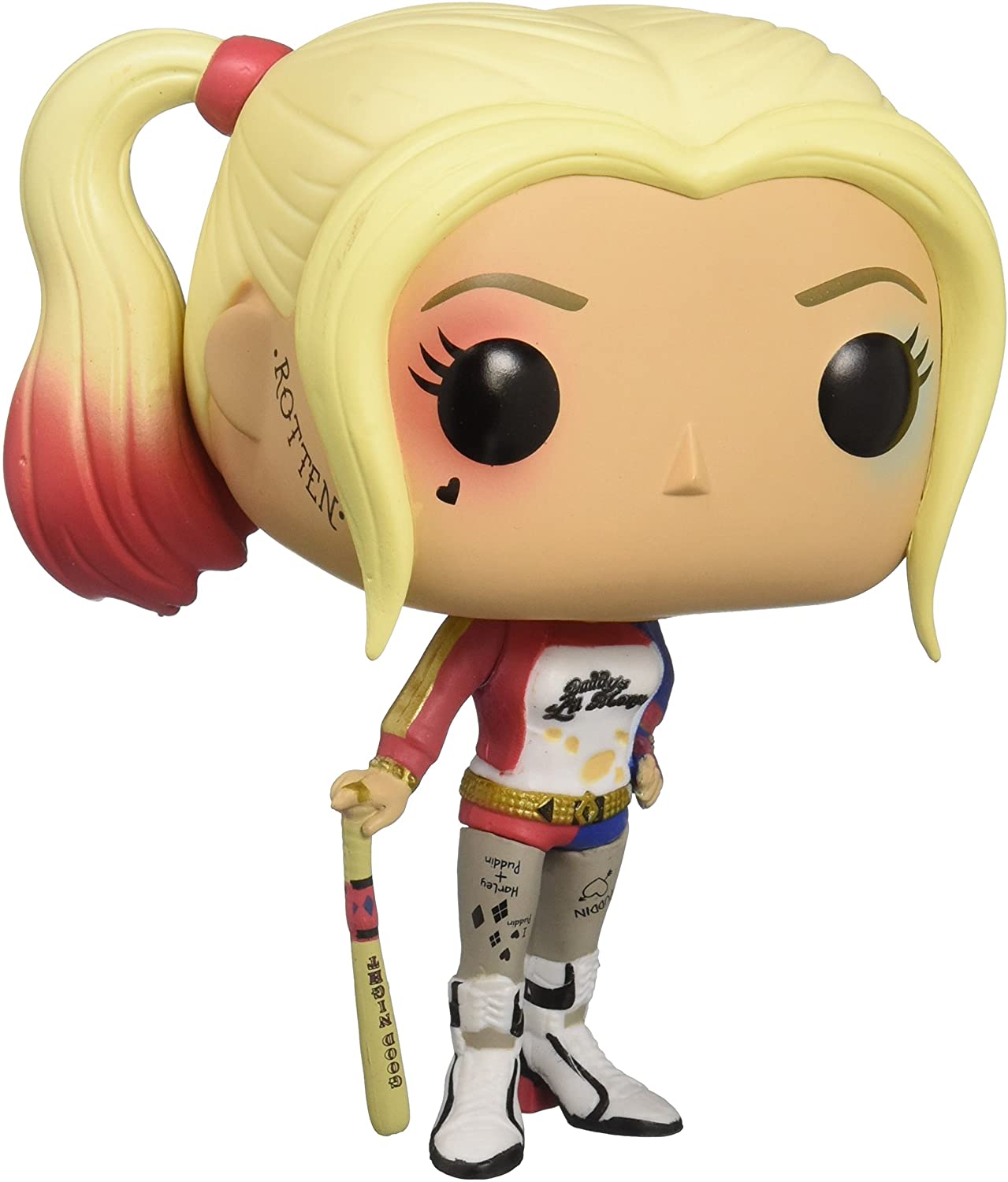 Best from Suicide Squad
Welcome the #97 Funko Pop, which is an adorable representation of Harley Quinn in the famous big-screen movie: Suicide Squad.
Price Range: <$50
Size: 3.54 x 2.95 x 3.54 inches
Weight: 2.99 ounces
This collectible was designed with great attention to detail, from the signature top to the heart face tattoo.
Pros
Rich details.
Great product condition.
Cons
Unstable, the head is big and heavy.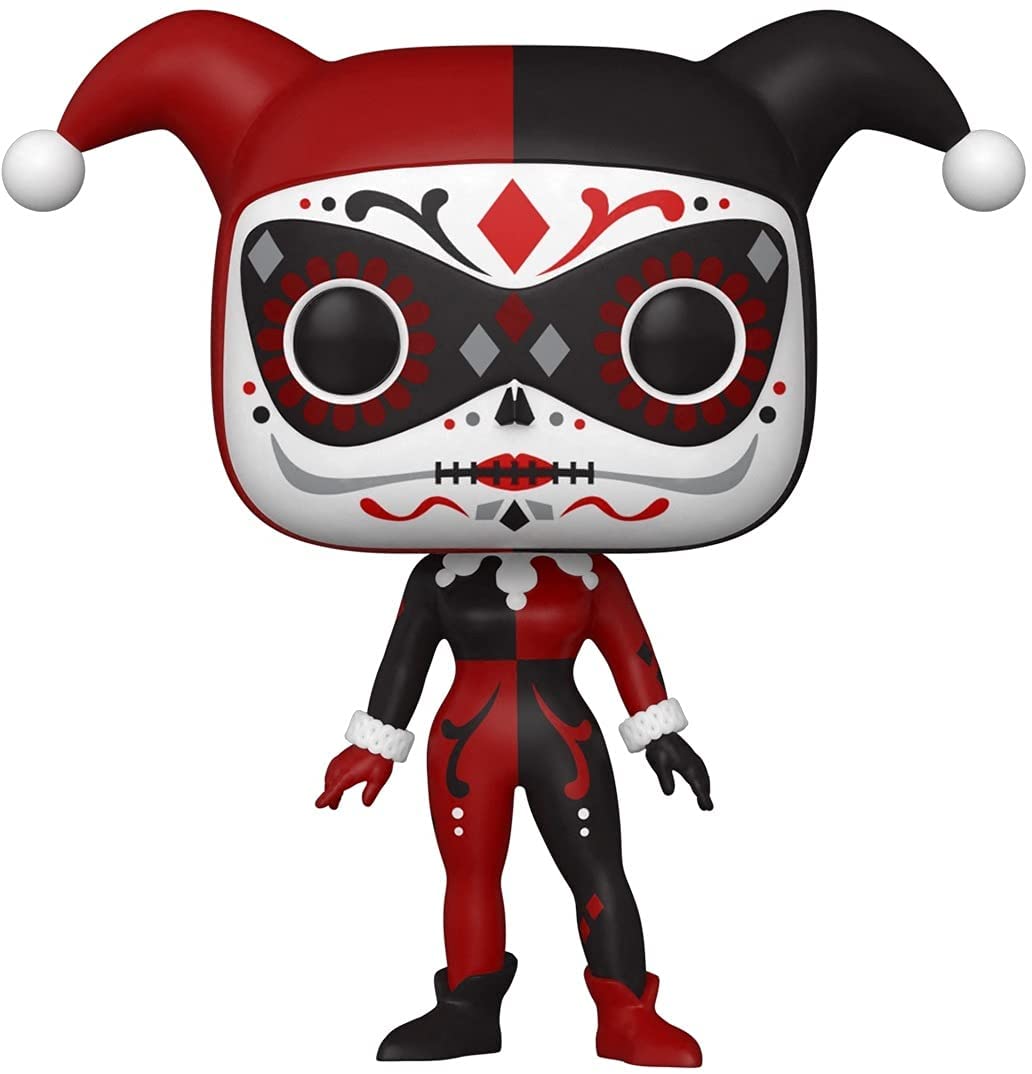 Best for Collectors
If you're ready to celebrate the famous Dia de Los Muertos holiday, then you need this Harley Quinn Funko Pop in your home.
Price Range: <$50
Size: 2.5 x 2.5 x 3.75 inches
Weight: 4.2 ounces
It's a very interesting collectible, a great piece to get you started with the series since it comes at a really convenient price.
Pros
Great item for starting a collection.
Stays true to its theme.
Cons
Paint job could be better.

Best Glowing
The #371 Harley Quinn Funko is part of the Batman Animated Series collection. It glows under black light and is a special edition figurine for true collectors.
Price Range: <$50
Size: 3.94 x 5.91 x 3.94 inches
Weight: 7.4 ounces
It's packaged with care but some customers claimed it was mishandled during shipping and the box may arrive damaged.
Pros
Glows under black light.
Great for collectors.
Cons
Complaints about faulty shipping.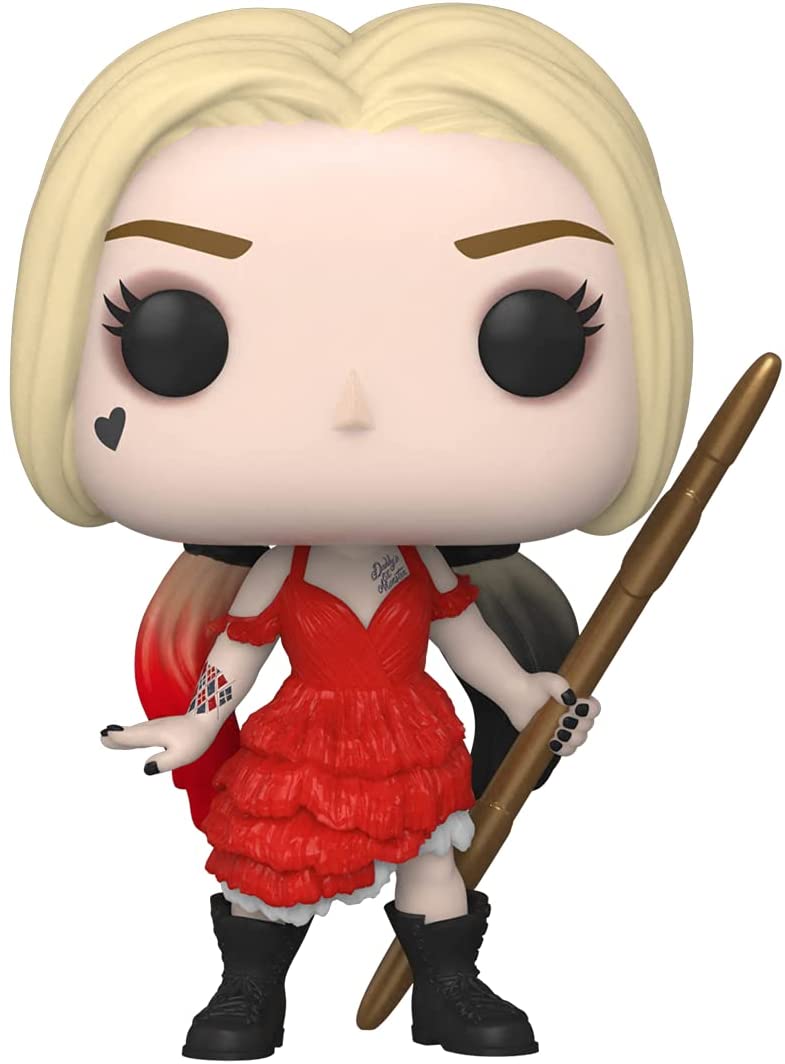 Best Bargain
If you are a major fanatic of the Suicide Squad story, you have to get the red dress Harley Quinn we should you earlier and this variant.
Price Range: <$50
Size: 2.5 x 2.5 x 3.75 inches
Weight: 4.6 ounces
With her torn dress and sassy attitude, this certainly feels like a Funko that you want to own if you really love this character.
Pros
Excellent quality.
Rich details.
Cons
Complaints about faulty shipment handling.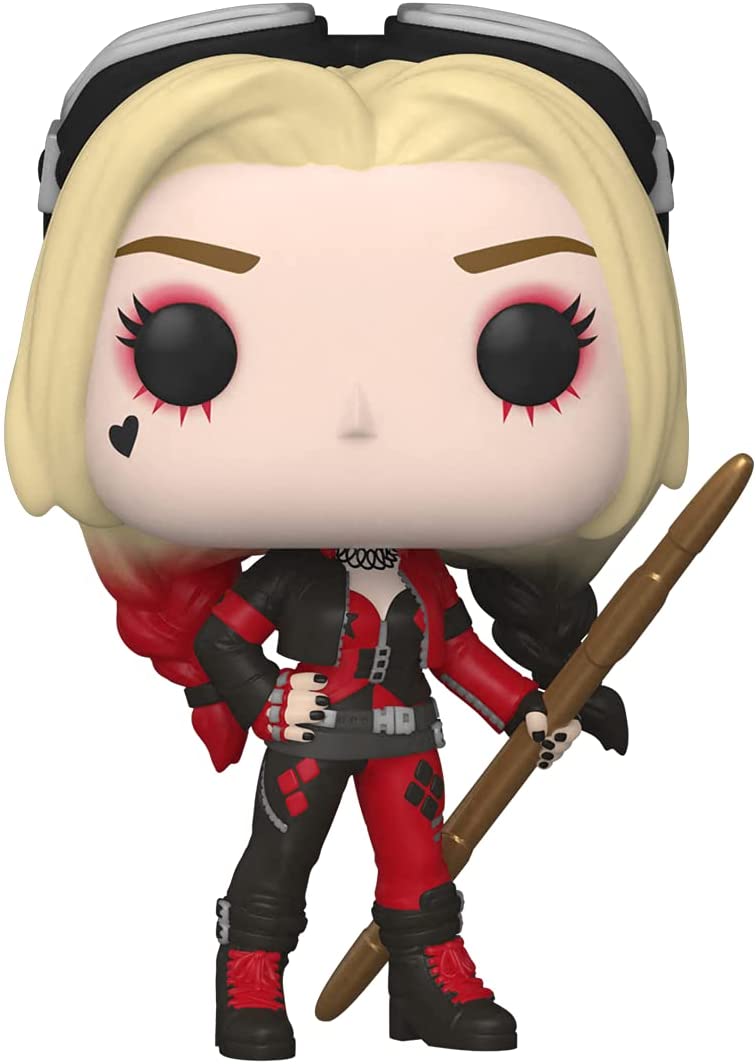 Best for Movie Fans
For those who loved Margot Robbie in The Suicide Squad, completing the Funko Pop collection seems almost mandatory.
Price Range: <$50
Size: 2.5 x 2.5 x 3.75 inches
Weight: 4.6 ounces
Thankfully, it's now easier to find the #1108 Funko, portraying Harley Quinn in her famous bodysuit.
Pros
Great details.
Paint job is gorgeous.
Cons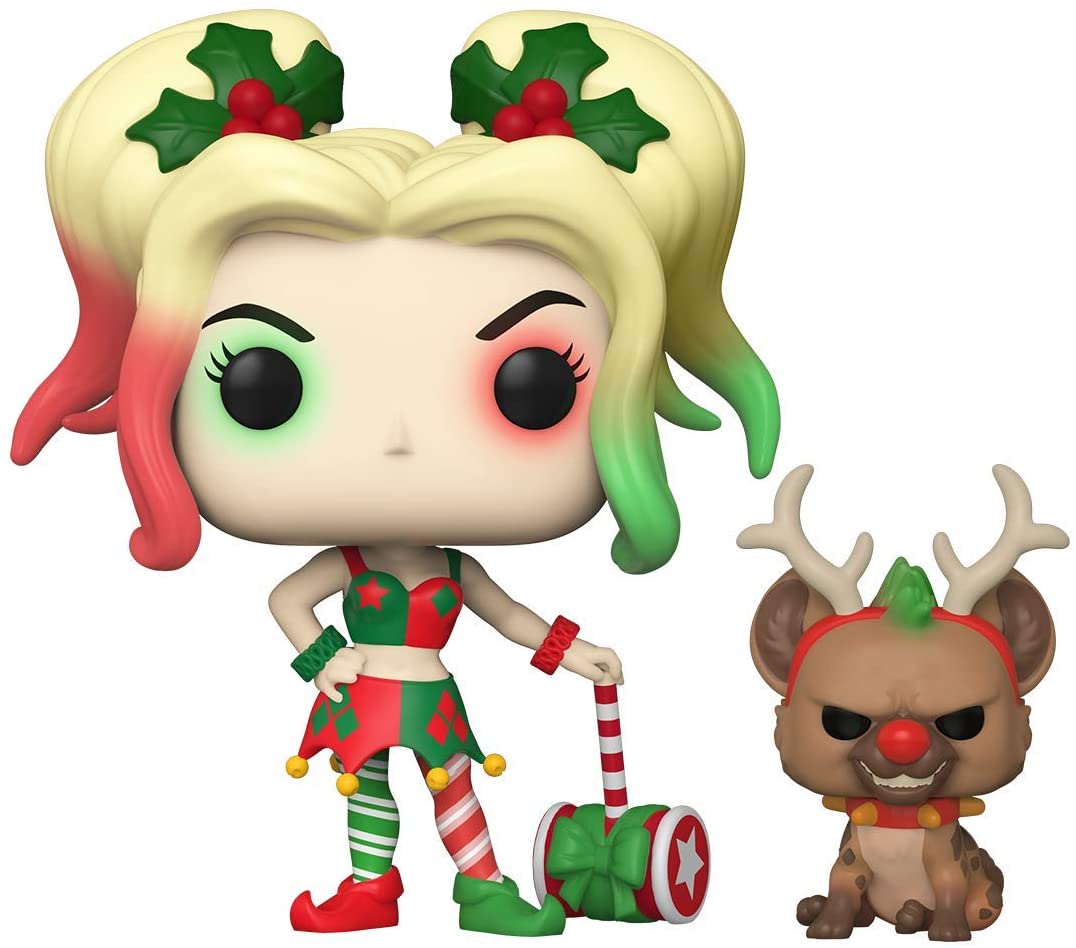 Best Christmas-themed
Are you looking for the next perfect Christmas gift for a Harley Quinn fan? Then you have to check out this adorable Funko.
Price Range: <$50
Size: 3 x 3 x 3.75 inches
Weight: 5.6 ounces
Our gorgeous girl is dressed as an elf, but she also has a fierce little helper by her side.
Pros
Great Christmas gift.
Includes a helper Pop.
Cons
Box is often damaged upon delivery.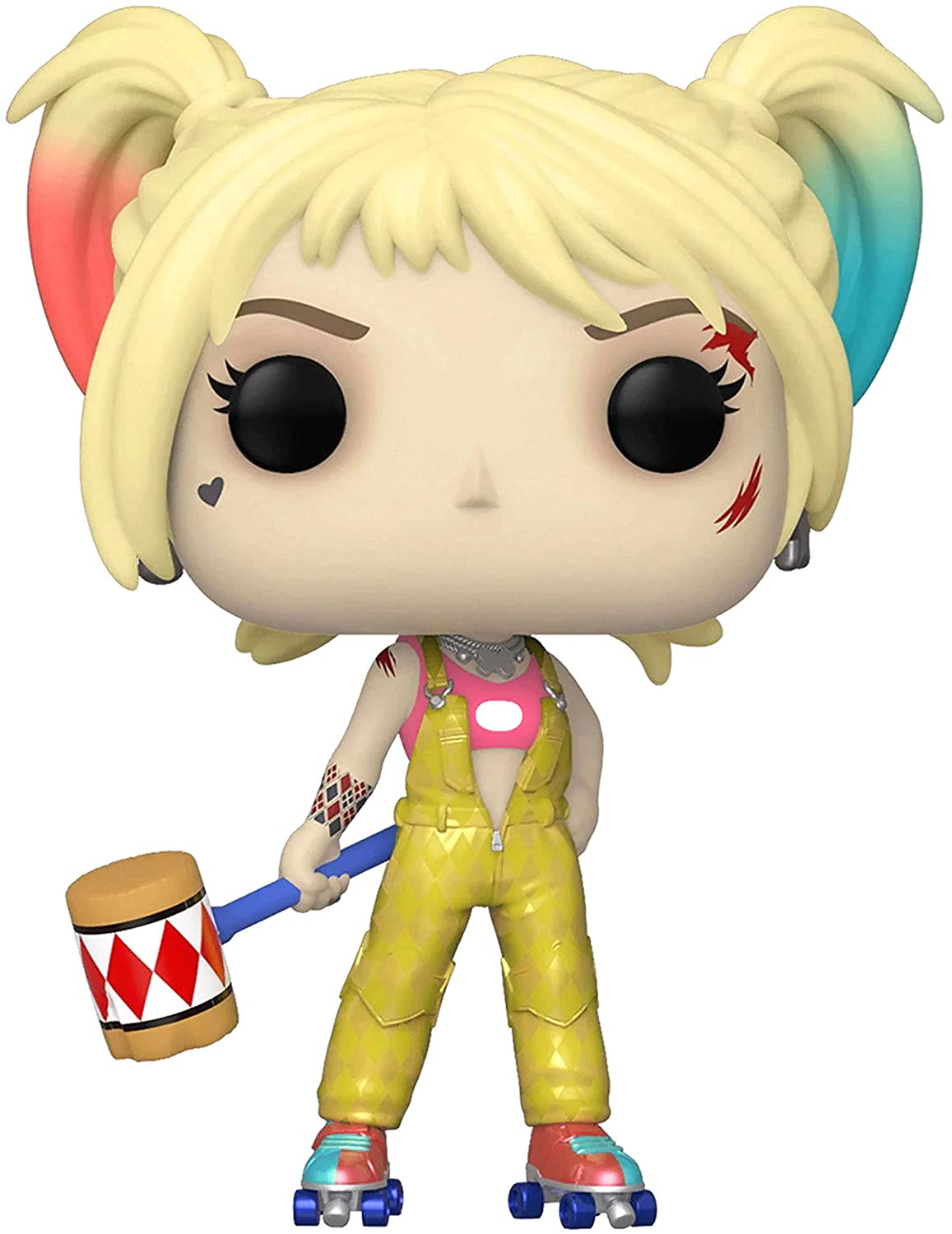 Best from Birds of Prey
If you're a Birds of Prey fan, you're going to love this specific Harley Quinn Funko.
Price Range: <$50
Size: 3.54 x 4.53 x 6.5 inches
Weight: 6.3 ounces
The details on this piece are exquisite: from the replicated suit you can see in the movie to Harley Quinn's face heart and scratches.
Pros
Includes the trusty mallet.
Great details.
Cons
Some complaints about receiving the wrong item.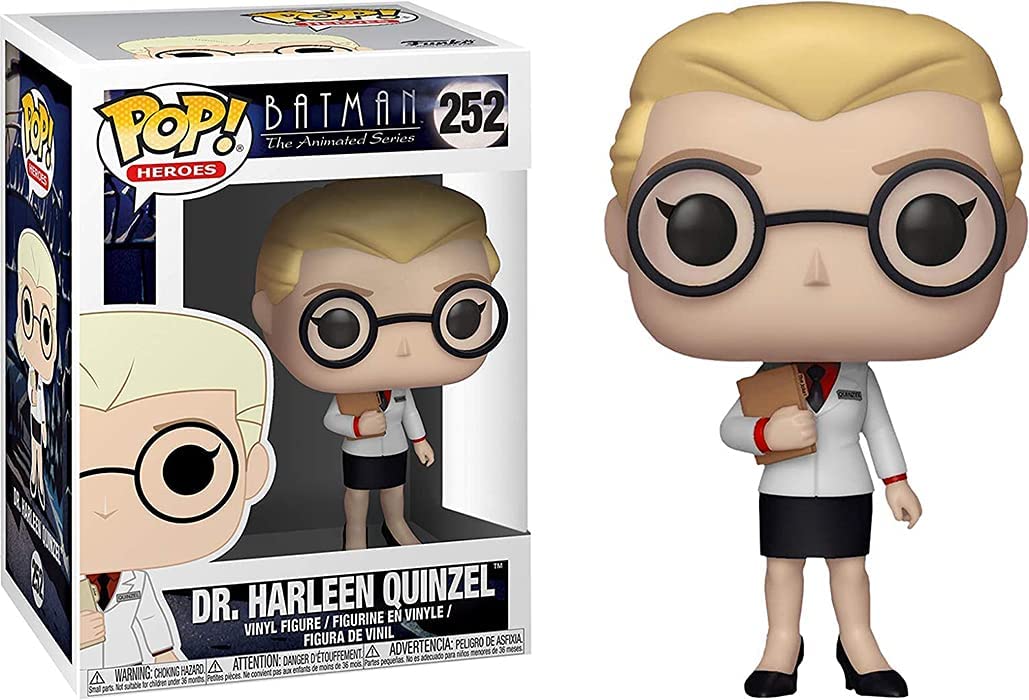 Best from Batman: The Animated Series
Once a respectable psychiatrist, our favorite girl villain was once known as Doctor Harleen Quinzel.
Price Range: <$50
Size: 6.3 x 3.54 x 4.53 inches
Weight: 4.6 ounces
This figurine is a representation of what she looked like before going rogue and doing everything in her power to win the Joker's heart forever.
Pros
Great collector's item.
Quality plastic design.
Cons
Complaints about damaged boxes.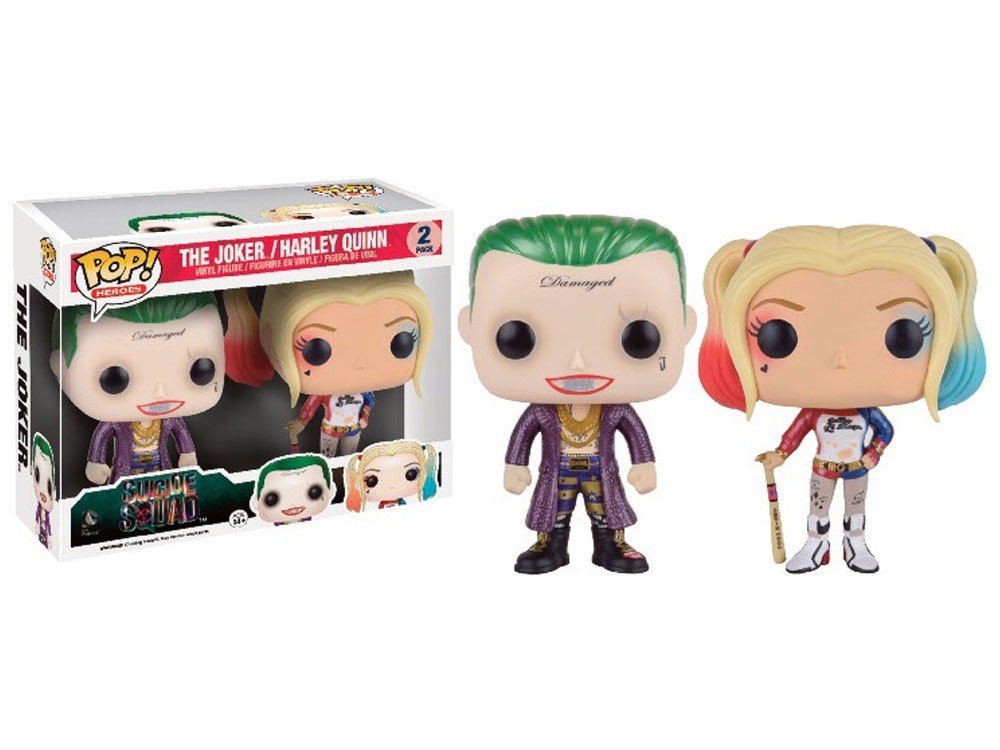 Best set
How about this set if you're looking to kill two birds (of prey…) with one stone? It comes with both Harley Quinn and her beloved Joker.
Price Range: $50 – $100
Size: 8.07 x 3.54 x 6.3 inches
Weight: 9.9 ounces
However, note that this product photo is misleading. You won't be receiving both pops in a single box. Instead, each of them comes in its own separate package.
Pros
Quality pops.
Includes Joker and Harley Quinn.
Boxed have FYE sticker.
Cons
Product picture is misleading.
FAQ
Question: How Much is a Harley Quinn Pop Worth?
Answer: It depends on the pop in question. For example, the Imperial Palace Harley Quinn is typically worth around $50, while the Silver Harley Quinn is worth more than $2,000.
Question: What Funko Pop is Number 1?
Answer: The first Funko Pop the company ever released was the Big Boy bobblehead.
Question: How do you Know Which Funko Pops Will be Valuable?
Answer: While it is impossible to predict when a Funko Pop toy will become valuable, the rarity of the Pop is frequently influenced by the number of pieces issued or by the fact that it is a limited edition.
Bottom Line
Harley Quinn is truly a one-of-a-kind character with a horribly convoluted backstory. Her personality, appearance, and roles have evolved, as evidenced by the numerous Funko Pop Harley Quinn vinyl figures.
Which one did you pick? Is it my fav, the Funko Pop! Suicide Squad FYE Exclusive 2pk Joker and Harley Quinn? If you're a Suicide Squad, Batman, or even Joker fan, these collectibles should find their way into your home.
Continue reading:
Best Funko Pop Mystery Box Services
A Guide to the Best Supernatural Funko Pops for Die-Hard Fans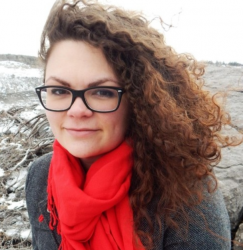 Latest posts by Candace Osmond
(see all)