So, you want to start collecting action figures but don't know where to start. I'll show you the ropes with this beginner's ultimate guide to action figures. I'll even recommend ideas to create starter collections, the two types of action figure collections, and the best tips for buying action figures online.
I spent 13 years helping clients find the collections of their dreams. I'll help you find a suitable starter collection, whether you love superheroes, video games, movies, anime, or the classics like I do. My ultimate favorite action figure starter is the Star Wars Rebel Alliance action figure set because nothing says classic more.
Let's teach you the ins and outs of building the action figure collection of your dreams.
Bottom Line Up Front
Action figures are one of the most extensive toy merchandise opportunities to collect. Inspired by the strangest beginnings, action figures represent favorite characters from movies, series, anime, and video games. The best types are undoubtedly PVC, and the top brands include Funko Pop, Nendoroids, and Hasbro.
Building a collection is about choosing to tell a story or increase the value of your favorite action figures. Buying collectible action figures requires finesses. My tips about standardization, pricing, quality, shipping, and packaging are essential before clicking away on Amazon.
You'll have the key to finding the best action figures for you once you know which characters you want, what story you wish to tell, or what value your collection should gain. I highly recommend a starter for each action figure collection you want to begin. The protagonist is the main character, who should start any collection.
The Baby Yoda Mandalorian action figure will suit your collectible venture if you're a fan of Star Wars: Mandalorian. The Spiderman action figure will float your boat if you love Marvel. The Hiya Toys Predator action figure will inspire nightmares if you love horror.
Suppose you love classically epic characters for a prized collection. In that case, go for my favorite, the Star Wars Rebel Alliance action figure set. The Fortnite Chapter One action figure set will start the journey if you want a commemorative collection for Fortnite.
The History of Action Figures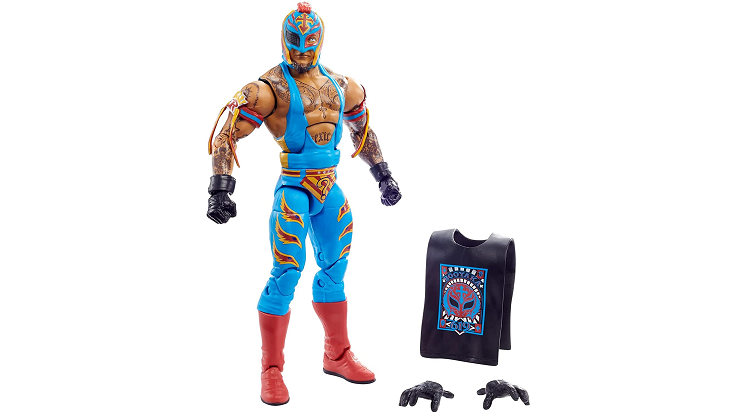 Would you believe that Barbie inspired the birth of action figures? Toymakers were relentlessly trying to recreate the fame of Barbie. It was Stan Weston, a brilliant man, who figured out how to turn the raving madness of the Barbie doll into a new type of craze that would blow the minds of kids and adults.
Stan designed a military man called G.I. Joe, including accessories, interchangeable military uniforms, and toy weapons. The action figure even had tanks and vehicles, and Stan took him to the Toy Fair in 1963. Toymaker Hasbro offered him $100,000 for his action figure.
Stan sold G.I. Joe to Hasbro, and the official debut was in 1964. The first G.I. Joe action figure stood 12″ tall and had 21 articulated points, which could move to position the action figure in different poses. Little did Stan know that action figures would become one of the most collectible toys, where you can even insure them.
Action figures became such a rage that some collectible ones are worth thousands. The Anakin Skywalker Figure is worth $7,000, and the 2007 Gold C-3PO is worth $10,000. Stan probably would've sold his idea for more if he knew what would become of action figures over five decades.
What are Collectible Action Figures?
Action figures are dolls in a roundabout way, but they represent characters from movies, series, games, anime, and superhero stories. Good, collectible action figures are highly articulated for different poses because they represent an actionable character known for saving the world or blowing the world's minds.
Let's say you're a fan of Marvel, meaning you love Spiderman, Batman, and Iron Man. It looks incredible in a toy collector's cabinet, collecting the superheroes and displaying them in an attack position. Putting their villains in actionable positions across from them seems to tell a story.
Why do you collect toys? I collect toys for two main reasons. Firstly, I love nostalgic reminders of my favorite shows, brands, and characters. Secondly, collectible, vintage, retro, and antique action figures tell stories. Displaying action figures in their story positions is like creating a slideshow on a shelf.
Imagine walking into a toy museum. Think about how the toys line up in stories. Shelves display the villains and heroes taking action against each other. Suppose you've never been to the World's Largest Toy Museum in Branson as a toy enthusiast. In that case, I recommend you add it to your holiday list when you're traveling.
I get lost in the museum action figures, with my favorite being the G.I. Joe military displays. Anyway, action figures are collectible because they bring the two reasons for collecting toys together. Additionally, they're affordable to order, and some characters will grow in value.
Types of Action Figures (Examples)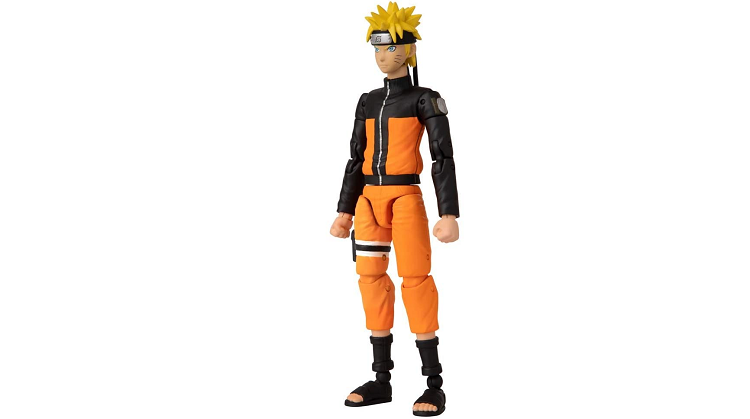 Countless movies, games, and pop-culture characters inspire action figures because they're among the most exciting collectible toys to display in heated action. It's much like creating a movie between your favorite characters. Let me show you examples of action figures and the most common brands available.
Common Action Figure Examples
Popular Action Figure Brands
Best Action Figure Types
Acrylonitrile butadiene styrene (ABS) is a hard plastic resin and highly durable (unusual, expensive, and toymakers can't paint it easily)
Polyvinyl chloride (PVC) is commonly used for action figures (more affordable and highly durable)
Toymakers use nylon and soft plastics for costumes, capes, masks, and bodysuits
Toy designers use acrylic paint on action figures
Advice for Collecting Action Figures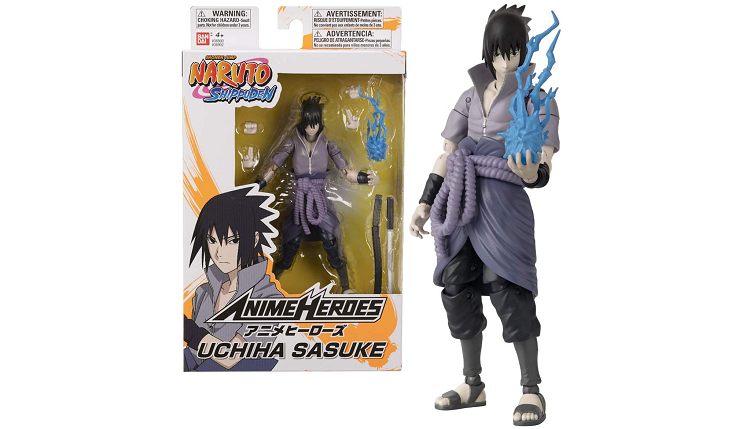 Collecting action figures is a serious hobby, and I don't take it lightly. Action figures are one of my more passionate collections, and I'm still building some favorite stories. You can collect action figures in two ways, fan stories and prized collections.
a) Collecting Action Figures as Fan Stories
What story do you wish to tell? Are you a Marvel fan? Do you love anime? Choose your story, and build your collection around the protagonist. Marvel isn't a story on its own. Spiderman is a story, and you can create your action figure collection around the protagonist by adding Doctor Octopus and Venom.
Anime isn't a story on its own, but Naruto is a story from which you can build a collection. Start with the protagonist character by getting the Uzumaki action figure and adding the Sasuki action figure and the Kakashi action figure. The Naruto collection could contain 54 characters, so choose your favorite story wisely.
Collecting action figures as a fan story is fun to turn collectible toys into conversations. However, it starts with choosing your story. Predator action figures only have 18 options in 2022, and it might be more cost-effective to tell the story.
Research how many characters exist and how many are available in action figures. You don't want an incomplete collection, and you should consider the standardization rule in the buying guide. You want the characters to represent their sizes and differences from the show or game.
b) Collecting Action Figures as Prized Collections
Displaying action figures in stories is exhilarating, but serious collectors keep the collectible action figures in their original packaging. Every box has an issue number, trademark logo, and perfectly-printed words and pictures. You might want to check authentication numbers for Nendoroids and Funko Pop brands.
Use this video to comprehensively tell a fake from a genuine action figure if you want packaged and authentic brand collections. Prized collections also include rare action figures, and you might need to hunt on eBay. Always remember to check the authenticity of your action figure if it comes from eBay.
Collect action figures representing the pop-culture crazes of the time. Prized collections also tend to include investment potential. It doesn't help to collect characters from unknown or unpopular movies and games to increase the value over time. Star Wars: Mandalorian, Predator, Marvel, and Naruto are a few trends.
The aesthetic quality of prized collections also matters. Sure, you'll be keeping them snug in their original boxes, but you want them to look great and be actionable. Articulated action figures with intricate details are winning collectibles. Compare the details to the exact action figures on the brand websites if they exist.
Collectible Action Figure Buying Guide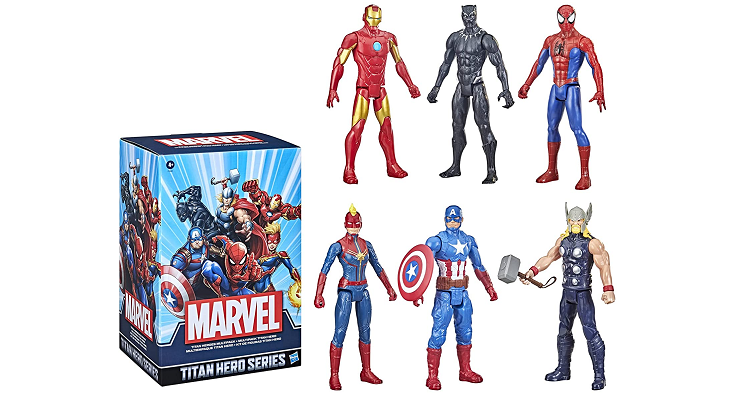 Buying collectible action figures can be complicated if you don't know what you want. Today, there are many superhero action figures, video game action figures, and protagonist action figures. How do you choose the best action figures to buy when there are so many?
I follow buying guides for online and store purchases, using the three-score rule to choose my favorite action figures.
Three-Score Rule for Buying Action Figures
I prefer highly articulated action figures to position them differently as I change my displays and find new inspirations. However, I'll add Funko Pop action figures to my collections because the brand is famous but only has head articulation. It's the only exception I'll make.
I prefer PVC action figures because the paintwork is more detailed. PVC also melts quickly and strengthens when it returns to a solid state, meaning it's super durable for collectible action figures.
Action figures must match my favorite characters from movies, series, games, and superhero arches. I'll show you how to build a starter action figure collection for different fandoms soon. It starts with the favorite character before collecting the villains, deuteragonists, and supporting characters.
Side Note: A deuteragonist is the second most important character from a story, and a tritagonist is the third most crucial character. However, it would help to start with a protagonist to build a collection around a nostalgic movie. For example, Luke Skywalker would be a protagonist for Star Wars.
Online Action Figure Buying Tips
Everything is online today, but action figures are a little trickier to buy online. You don't want low-quality, varied sizes, and unknown brands if you're collecting a set of action figures. Your biggest challenge is that you can't physically touch and compare the action figures.
Use these tips to buy action figures online:
Begin browsing action figures by the story you want to tell. Maybe you love Star Wars: Mandalorian. If you don't know the characters well, do your research first. Know which characters play the essential roles in the story. Browse through Amazon to see whether every character is available.
Choose the size you want for the action figures. You want the Mandalorian action figures to display a story, meaning a Boba Fett action figure and a Luke Skywalker action figure should be the same size. A Baby Yoda action figure can be shorter because the character is smaller. A Spiderman action figure collection will require all the figures to be the same size on the other hand.
Determine the desired quality of the action figures. Consider aesthetic, articulation, and pricing qualities. I'll always recommend PVC action figures, and they're not as pricy, depending on which brand you choose. The brands I shared sell quality action figures.
Check the Amazon feedback before buying your action figure. You don't want an action figure with complaints about flimsy articulation. It will break your heart to position your Batman action figure to end up with a broken limb. You also want to ensure that the supplier is trusted and your toy arrives safely.
Remember to check the exchange rate if you're buying collectible action figures from other countries, primarily if you use eBay to source rare action figures. Many eBay sellers are in the United Kingdom, and the pound is stronger than the dollar.
Shipping is another critical factor in buying action figures online. Some suppliers are American-based, and you'll be happy with your arrival. However, you might find Japanese action figures if you love anime. Japan doesn't ship directly to America, and you'll have to use a forwarding company to help you.
Bonus Tip for Buying Prized Collection Action Figures:
If you want to be a serious collector and build a prized collection, remember to double-check whether the action figure comes in a box. You also need to use the fake vs. real video to authenticate each action figure and box.
Find the coolest action figures by readings these guides below:
Best FNAF Action Figures Guide – A Blood-Curling Crew
Nezuko Action Figure Guide For Demon Slayer Fans
Best Mandalorian Action Figures Guide for Collectors
A Beginner's Ultimate Guide to Action Figures in 2022
In-Store Action Figure Buying Tips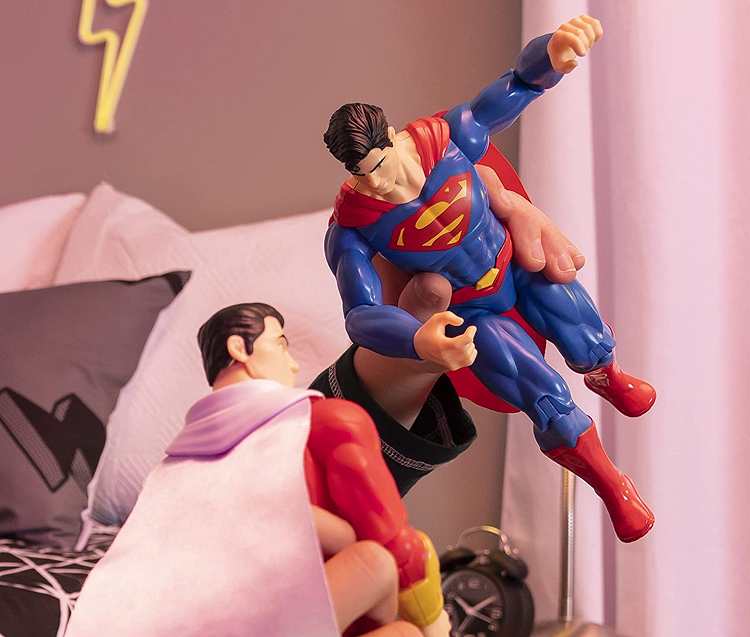 Buying from reputable stores like Big Bad Toy Store, Man of Action Figures, and the CMD Store will remove the headache of starting new action figure collections. The staff is typically knowledgeable about action figures, and they can help you build your collection.
However, you'll need a few tips if you're buying action figures from stores without helpful staff.
Patience is a skill you must obtain if you don't have it yet. Buying action figures the traditional way is a slow process, especially if you're looking for specific storylines. Nothing says you can't purchase online and offline at the same time to get your collection going. Use the tips for online purchases if you do.
Collecting toys is about gathering the best quality figures that maintain or gain value over time. Research your action figures before visiting the store. Examine the condition of every action figure, even in reputable stores. Don't settle for a Venom action figure with zero articulation or missing features.
Find an online review platform for the toy seller if you don't know the store. Sure, trolls exist, but most online reviews are good indicators of the quality and service you'll get. I once found Mary Arnold Toys in New York with reviews, and the store owner taught me more than I could ask for about action figures.
Smaller action figures allow you to buy more and build a more significant collection. Look at the 4″ and 6″ action figures in stores to gain a better entry point if you're a new collector. Remember to keep the characters the same size if you're collecting human-inspired storylines.
Finally, use social media to your advantage. Look for social media groups and fan pages in your local area to find toy stores that sell the most incredible action figures. Join collector's and toy enthusiast social media groups. You'll also find new advice, tips, and inspiration on these platforms.
Action Figure Recommendations for Starter Collections
There are many action figures to choose from, and it's challenging to find the perfect starter piece. I've used my three-score system to recommend top starter action figures for a few pop-culture trends. I'll also be honest about what I like and dislike with each recommendation.
Recommended Mandalorian Action Figure Starter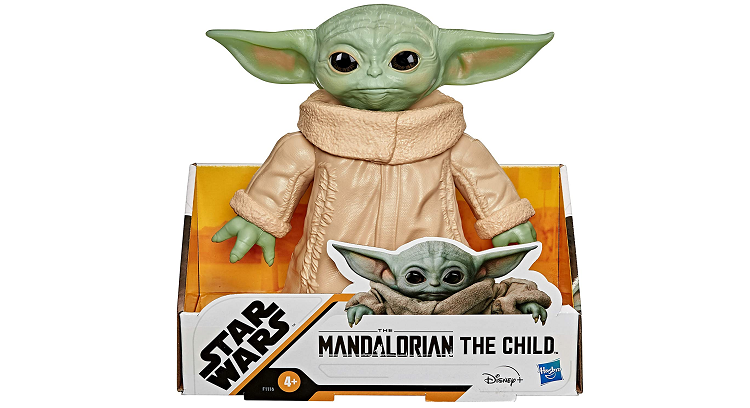 The Baby Yoda Mandalorian action figure represents the main character in the Series, The Child. I've fallen in love with how cute the Mandalorian child looks. I think all collectors of this action figure series will put him on display, even if he isn't the protagonistic starter.
Pros
Baby Yoda action figures are wildly popular
It's a PVC action figure with multiple articulation points for different poses
It's an authentic Star Wars action figure from the Star Wars store
Cons
It's a significant action figure for a small character from the series
It doesn't come with an enclosed box
Recommended Naruto Action Figure Starter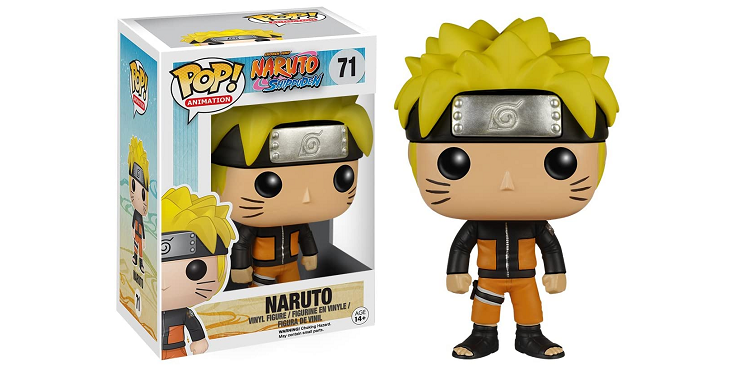 The Funko Pop Naruto Uzumaki action figure is the best starter for the collection. He's not the only main character. The Funko Pop Naruto Sasuke action figure is a great starter deuteragonist. The Funko Pop Naruto Kakashi action figure adds the tritagonist of the series. I'll focus on Uzumaki, though.
Pros
Uzumaki is the main protagonist from Naruto, and he makes the perfect starter action figure
It's a PVC action figure with head articulation and comes in a box
The Uzumaki action figure is from Funko Pop, highly collectible and authentic
Cons
It doesn't have high articulation abilities for different positions
Funko Pop action figures don't have intricate details but are cute versions instead
Recommended Fortnite Action Figure Starter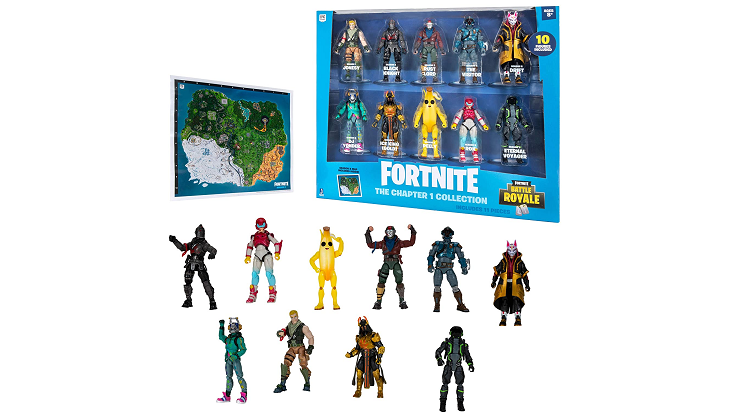 The Fortnite Chapter One action figure set contains the protagonist everyone admires. Still, it has a collection of characters, including Drift, Ice King, DJ Yonder, Rox, Peely, The Visitor, Black Knight, Eternal Voyager, and Rust Lord. It's perfect as a starter action figure pack, and it contains John Jones.
Pros
The Fortnite action figure set has the main protagonist and additional main characters from the first chapter
The action figures are PVC, highly articulated (over 25 articulation points each), aesthetically intricate, and come in a box
It's an officially licensed action figure set from the Fortnite store
Cons
The Fortnite action figures are only 4″ tall and might be hard to match with other series figures
It's better to keep individual action figures in boxes for prized collections
Recommended Mortal Kombat Action Figure Starter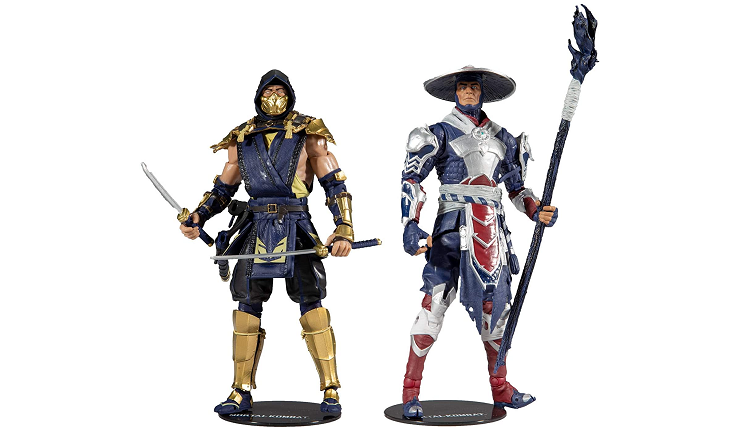 Mortal Kombat is a complex collection to start. It depends on whether you go with classic video games or the movies. I'm sticking to the best starter representing the original fighters in the classic video games. The Raiden and Scorpion action figure set reminded me of two of the best fighters when I played the game.
Pros
The Scorpion and Raiden action figures are fantastic starters for a classic Mortal Kombat collection
Both are PVC figures with high articulation and excellent artwork
McFarlane Toys is a good brand to buy quality action figures, containing accessories like sheaths, katanas, and bases for the figures
Cons
The protagonist of Mortal Kombat is highly debatable (stick your favorite characters)
The outfits in the set match Mortal Kombat 11 better than the classic video games
Recommended FNAF Action figure Starter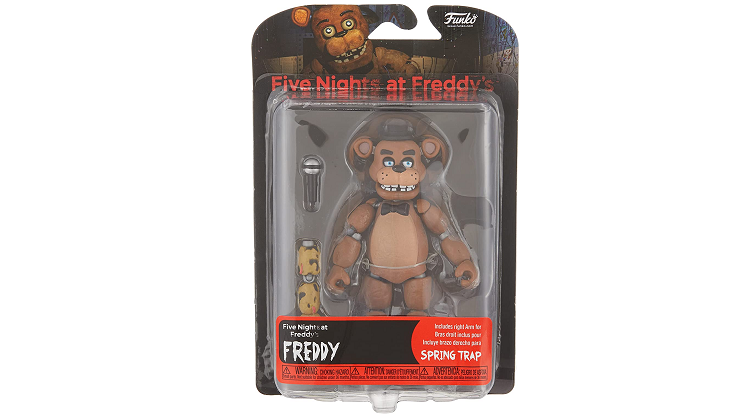 You can't own a Five Nights at Freddy's collection without starting at the heart of the story. The Funko FNAF Freddy action figure is the epicenter of the story. Freddy Fazbear isn't the protagonist in the classical sense, but he's the main animatronic. The Freddy FNAF action figure strikes the right tone for the story to begin.
Pros
The Freddy FNAF action figure represents the "protagonist" of the animatronics
It's a PVC action figure with accessories, detailed articulation, excellent artwork, and a box
It's an official, high-quality Funko action figure
Cons
Freddy isn't the overall protagonist of the FNAF video game
It's hard to match other figures to a 5″ tall action figure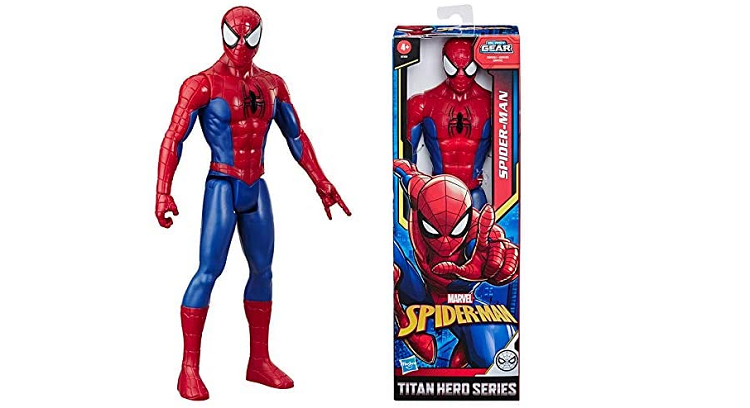 You can't start a Marvel collection without a superhero, and the Spiderman action figure represents the protagonist in many movies. This action figure is from the Titan Hero Series. You can start a Marvel superhero or Spiderman story collection with it.
Pros
The Spiderman action figure can fit into two different collections
It's a PVC action figure with articulation on the arms, neck, and waist
It's an official action figure from the Spiderman Store that comes in a box
Cons
I wish it were more articulated to strike better poses
It doesn't come with any accessories
Recommended Predator Action Figure Starter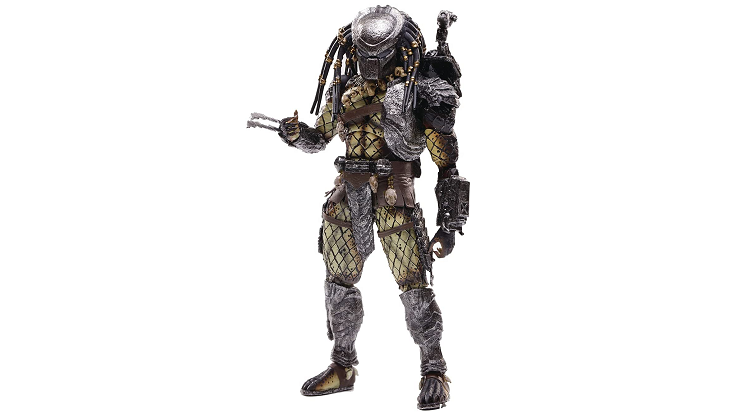 The Hiya Toys Predator action figure unmasks the alien protagonist from Yautja Prime to start your horror movie collection. The Predator comes to earth to hunt human quarry he considers armed and dangerous. The action figure has excellent details, and it certainly looks like something out of a horror movie.
Pros
The Predator action figure strikes horror in any collection
It's a PVC action figure with intricate articulation for numerous poses and fabulous artwork
It's from the Hiya Toy Store that sells quality action figures
Cons
It doesn't come in a box for prized collections
It's hard to match other Predator figures to a 4″ protagonist
Recommended Collector's Classic Action Figure Starter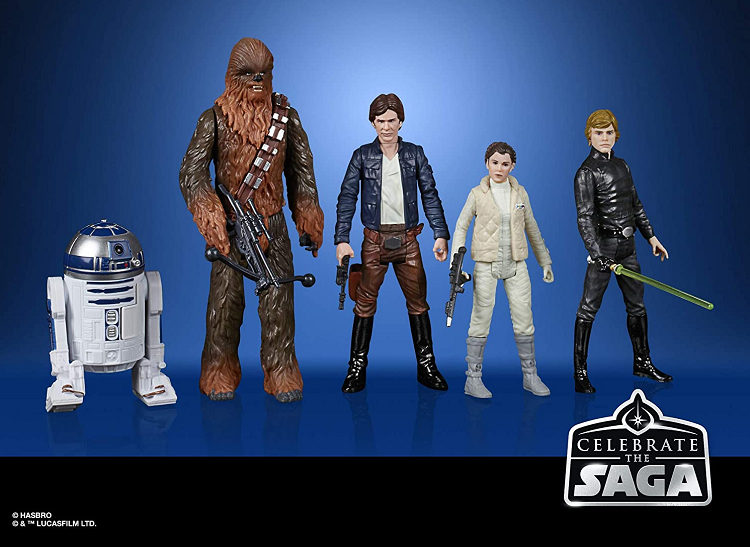 The Star Wars Rebel Alliance action figure set is a must-own if you have a classic prized collection in mind. If you want to create one from Star Wars: The Saga, it falls into a story collection. However, Star Wars is a part of many memories and belongs in a prized collection of epic characters.
Pros
The Star Wars action figure set includes R2-D2, Chewbacca, Princess Leia, Han Solo, and Luke Skywalker
The figures are PVC, slightly articulated, and beautifully detailed
It's an official Star Wars action figure set that comes in a box
Cons
I wish the figures had more articulation points
The action figures are small and hard to match, but they represent the size differences perfectly
Top Q&A
Question: Which Type of Action Figures Should I Collect?
Answer: The best starter action figure type is polyvinyl chloride (PVC) because it's detailed and painted nicely. PVC action figures are also more affordable than acrylonitrile butadiene styrene (ABS) figures, which are rare and expensive. Additionally, PVC is more durable than ABS once it returns to a solid state after molding.
Question: Which is the Rarest and Most Expensive Action Figure in 2022?
Answer: Ironically, the G.I. Joe Prototype action figure comes fourth in the world's most expensive collectible toys, right after Barbie, the doll that inspired Stan Weston to create action figures. The last known price tag on Stan's G.I. Joe Prototype action figure was $200,000. That's double what Hasbro paid him in 1964.
Question: Which are the Most Popular Action Figures in 2022?
Ultimate Guide to Action Figures: Take Action!
You undoubtedly know how to start a classic or pop-culture action figure collection, and I think I've inspired your new hobby. At least, I hope I did. The Star Wars Rebel Alliance action figure set is my favorite action figure starter, but you might love video games instead. That's fine; get the Fortnite Chapter One action figure set.
Maybe you love nightmare-installing movies, and the Funko FNAF Freddy action figure works better. Are you an anime lover? Get yourself the Funko Pop Naruto Uzumaki action figure starter. It adds that hint of cuteness to your collection as well. Anime lovers tend to admire the adorable features of Japanese-style action figures.
Before using the buying guide for online and store purchases, remember to choose which type of action figure collection you want first. If you select the fan story collections, remember to determine what story you want to tell. Display your action figures in a slideshow on a shelf and position them in attack mode.
There's so much fun to have with action figure collections, and it's all up to you now. You're no longer a beginner. You merely need to buy your first action figure to get started.
To read about unique collectible toys: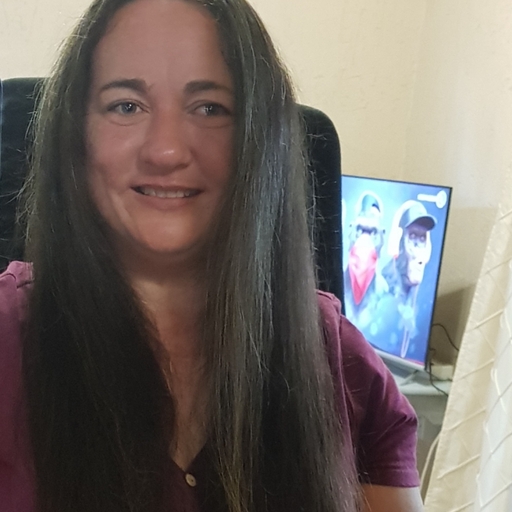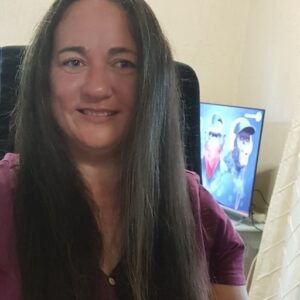 Latest posts by Caroline Lambert
(see all)