Batman is a caped hero from Gotham City, and I'll share his top collectible statues in the best Batman statues guide. Prepare yourself for an unusual suggestion because I don't collect statues without a purpose. Sure, I love Batman, but I look at each statue's materials, quality, scale, and matching potential.
I've been collecting model kits, replicas, Funko Pops, figures, and Nenderoids since childhood, some since they began. Statues are part of my more valuable collections, and I have way too many fandoms, including superheroes. Batman is one of my favorites because he wasn't born with superpowers or bitten by spiders.
Batman is a true legend, almost a vigilante of justice. I admire him, and I'm going to show you the many opportunities for collecting Batman statues.
Bottom Line Up Front
Batman and Robin are a duo from childhood, but Batman took on a new persona in later movies and comic books. The best Batman statues are modern versions, including the Batman Arkham Knight Statue and the Batman Hush Statue. I'll show you the top six modern Batman statues to collect.
I won't stop there because I promised an unusual collection. I also consider supporting characters when collecting Batman statues. I think The Joker Statue and the Harley Quinn Statue represent love so beautifully twisted that it makes some people sick. Yet, they're popular supporting characters in Batman.
Suppose you want to take my advice. Why shouldn't your collection include the father figure represented by the Alfred Pennyworth Statue? Perhaps you prefer The Penguin Statue because you fondly remember the comic books. The Batmobile Statue is an essential diorama to add to the mix.
What's the point of adding supporting characters and accessories to your Batman statue collection? Well, that's because I collect with a purpose. I want conversation pieces that tell stories. I want to wow my visitors. It also helps to know the different types, materials, and scales of Batman statues.
Would you like to share my interests? If so, have a peek at my top picks for Batman statues, his supporting characters, and the accessories that complete the story. If my best statues intrigue you enough, I recommend reading more about my ideas and the buying guide you need for Batman statues.
My Top Batman Statues at a Glance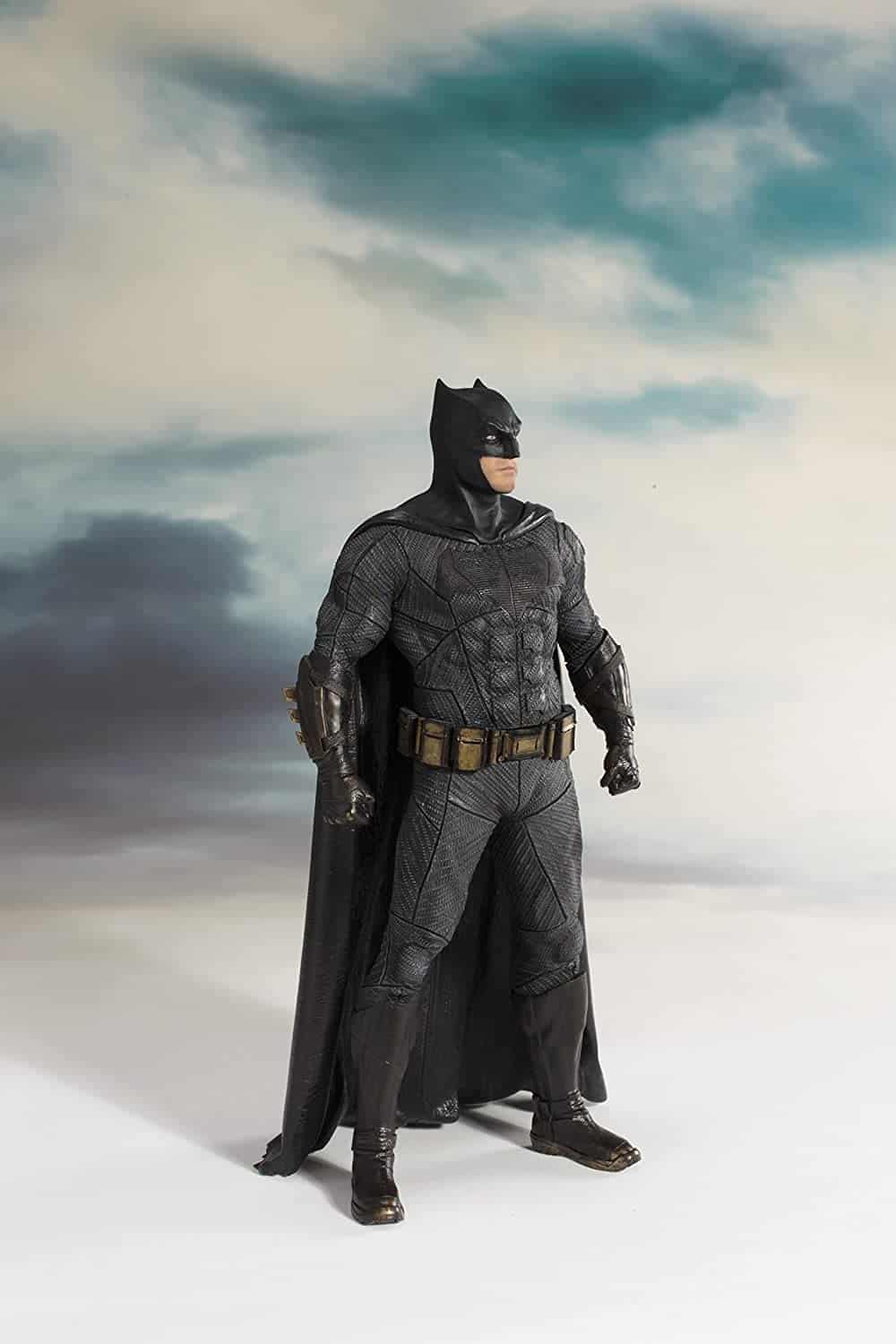 Batman statues offer a wide range of opportunities. Here's a brief overview of the best sculptures. I include my favorite Batman statues, supporting figures, and a few bonus options, following my storyline advice.
Batman Statue Selections
I want a variety of Batman statues to appeal to different fans of comics books, movies, and crossovers. My top picks include:
Batman Statue Supporting Selections
Some memorable characters entered the Batman universe and Gotham city, and I'll include them for the nostalgia of each. My top picks include:
Bonus Batman Statue Selections
Some gadgets are bonus picks because they're well-known to the Batman franchise. I'll include:
Best Bat Cave Statue
Best Batmobile Statue
Best Bat-Signal Statue
Best Batman Statues: What You Need to Know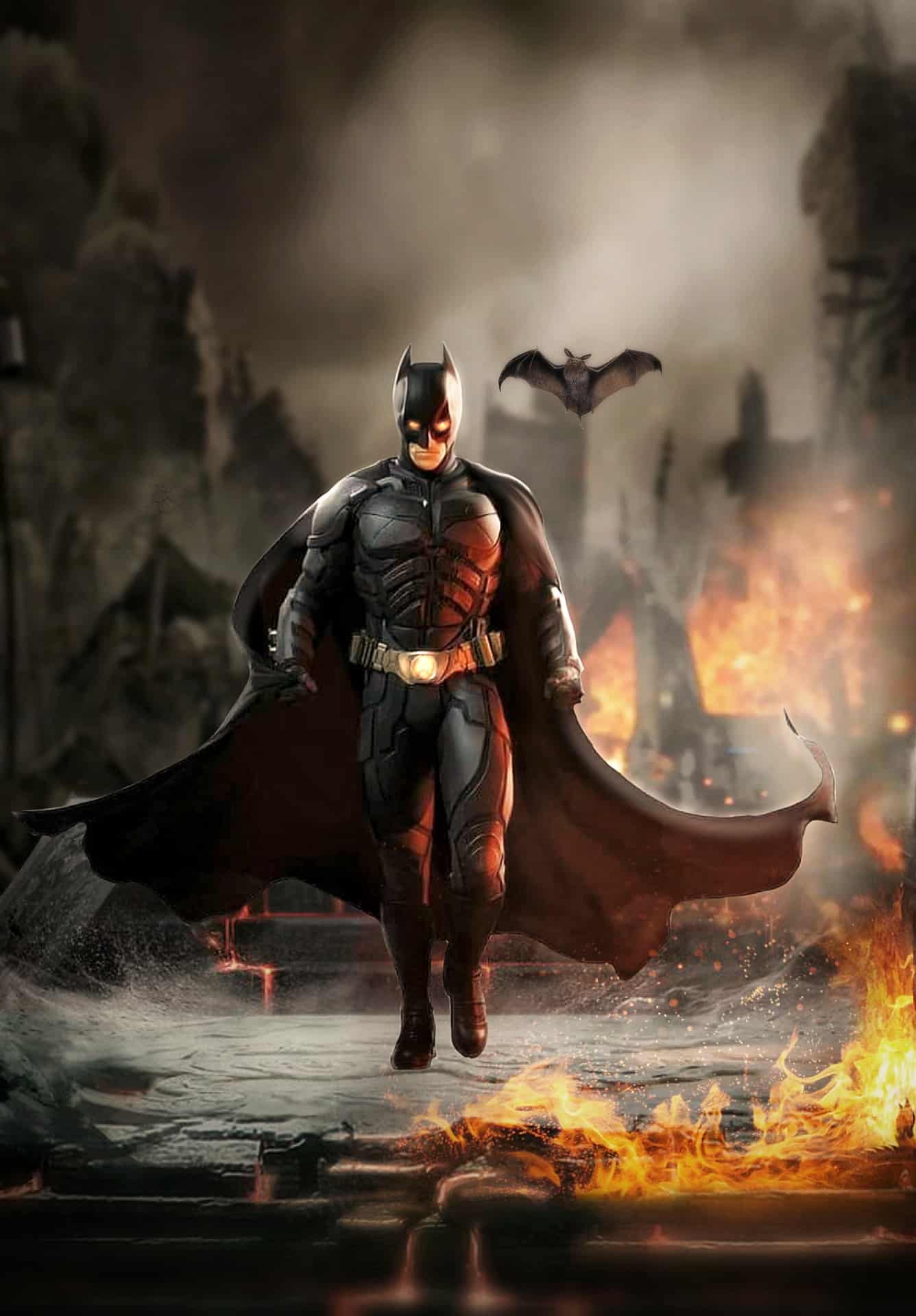 Are you a Batman fan or an avid collector of all fandom merch? Either way, some tips, buying advice, and basic statue know-how can help you collect the best Batman statues.
Batman Statue Basics
You should become a knowledgeable collector before buying Batman statues as a fan, even if you only know the basics. Sculptures can be expensive, so knowing the fundamental differences and what to look for helps. Statues come in different sizes, types, and materials.
Common Batman Statue Materials
Batman Statue Scales
Statue scales are easy to understand. A scale of 1:4 means the statue is precisely four times smaller than the actual person. A life-size or full-size scale means you have a giant Batman in your living room.
Batman Statue Types
Some common Batman statue types you'll find include:
Advice for Buying Batman Statues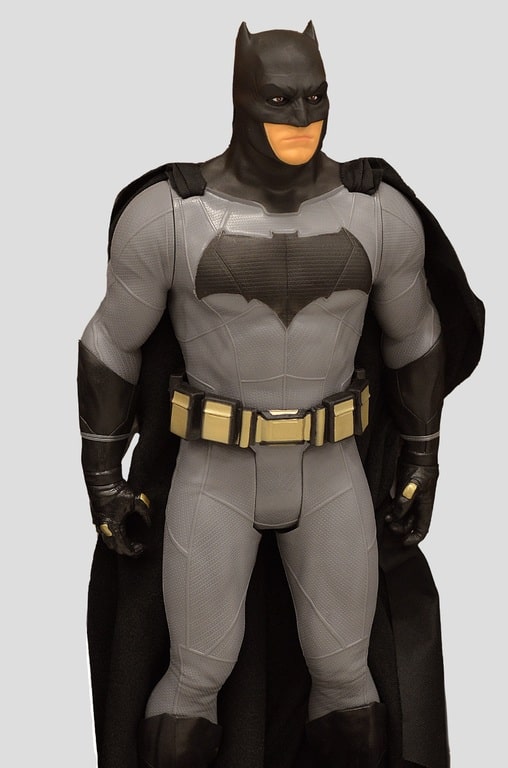 Why do you collect Batman statues? Answer that question, and I'll give you my golden advice. Batman statues remind you of a show, character, and storyline you love. They bring a sense of nostalgia to your collectibles. I don't collect random things. I'd be called a hoarder and make the funny series if I did.
Anyway, my advice is that you collect Batman statues with a purpose. Maybe you love Batman himself. In that case, you can collect a bunch of his sculptures. However, you can also organize an actionable storyline like mine. I collect various Batman merchandise because I admire the hero. I also collect supporting characters.
My visitors often ask questions when Batman and the Joker face each other. A conversation starter always happens when I pair Batman and Wonder Woman, especially if my visitor never watched the Justice League. Wonder Woman also plays a supporting role. And why shouldn't I have the Bat-Signal statue among them?
Broaden your vision for Batman collectibles. You can merely collect superheroes or have a conversation piece for visitors. My visitors often call me a creative nut because I always write or rearrange my collections to tell stories. I don't mind the nickname.
How to Choose the Best Batman Statues
I don't select Batman statues with a pinch of salt. I consider three factors before choosing the best Batman Statues:
My selections should work together to create a scene, story, or collection of characters, including well-known villains.
I prefer smaller or scale statues with a size of 1:4 or less to create the story collections. I'll also include non-scale sculptures that fall into the perfect display sizes. I'll only make one exception for an accessory you must consider.
The statue must be an artistic, limited edition, exclusive, or hand-crafted piece. I love quality when collecting pricy Batman statues. It also means the figure has a durable material. I'll only add one special-edition Batman statue with a porcelain material because collectors have to own one.
Best Batman Statues Guide: Batman Statues
The beginning of any Batman collection should include the Gotham hero first. I present a few options to choose a Batman statue that fits your taste and story.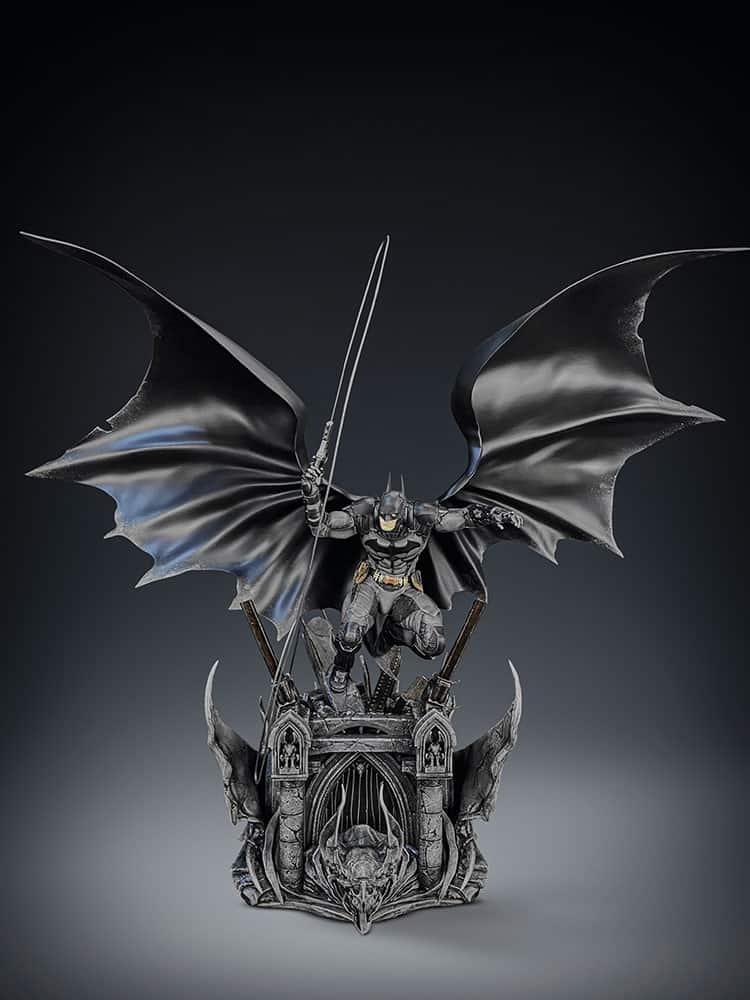 The Arkham Knight enemy isn't new to the franchise, but he became a new interest with DC's latest comic books. He originated in video games, first created by Rocksteady Studios. The Arkham Knight is a treacherous villain called Jason Todd with militia-style skills. Batman waits on his perch to defend his city against him.
Key Features
Brand: Silver Fox Collectibles
Scale: 1:8
Type: Limited edition Batman statue
Material: Polystone resin
Pros
It's a limited edition with only 750 available
It's a durable material, excellent scale, hand-painted, and an actionable position for Batman to protect Gotham from the Arkham Knight
Cons
The statue has many delicate details you need to be careful of breaking when you clean it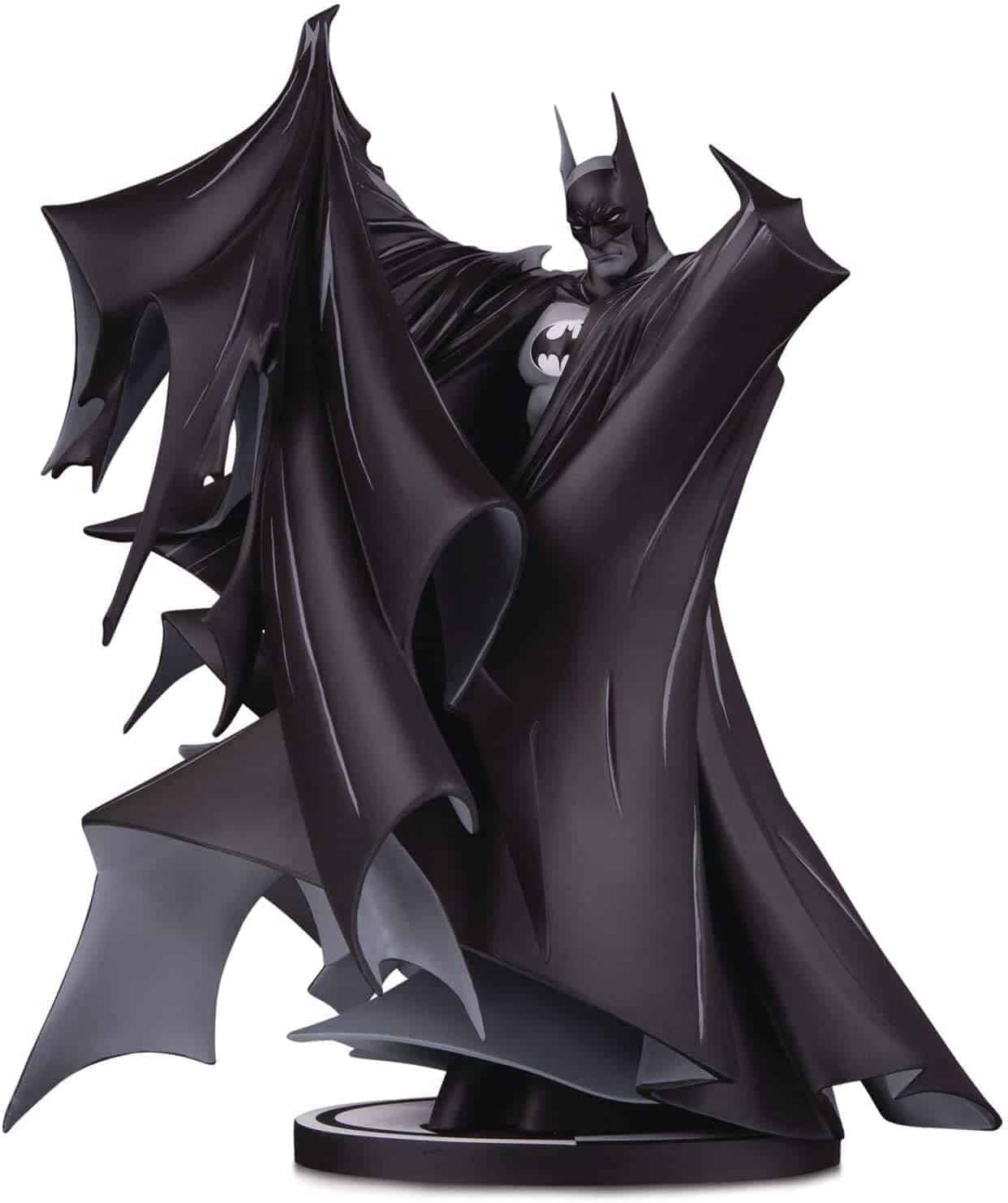 Batman Begins is the first movie most fans know. It shows the magnificent Batman spreading his cape in glorious detail. Johnathon Mathews sculpted the Batman statue. This statue is a beautiful black and white porcelain version of Batman, but you have to own one from the limited and most-collectible series.
Key Features
Brand: DC Collectibles
Scale: 9.5″ tall
Type: Deluxe limited edition Batman statue
Material: Polystone resin
Pros
It's the 100th black and white edition statue, with only 5,000 available worldwide
Each sculpture has individual numbers to enhance the collectibility
Cons
The fine details around the cape are scary, and you need to store it behind a glass door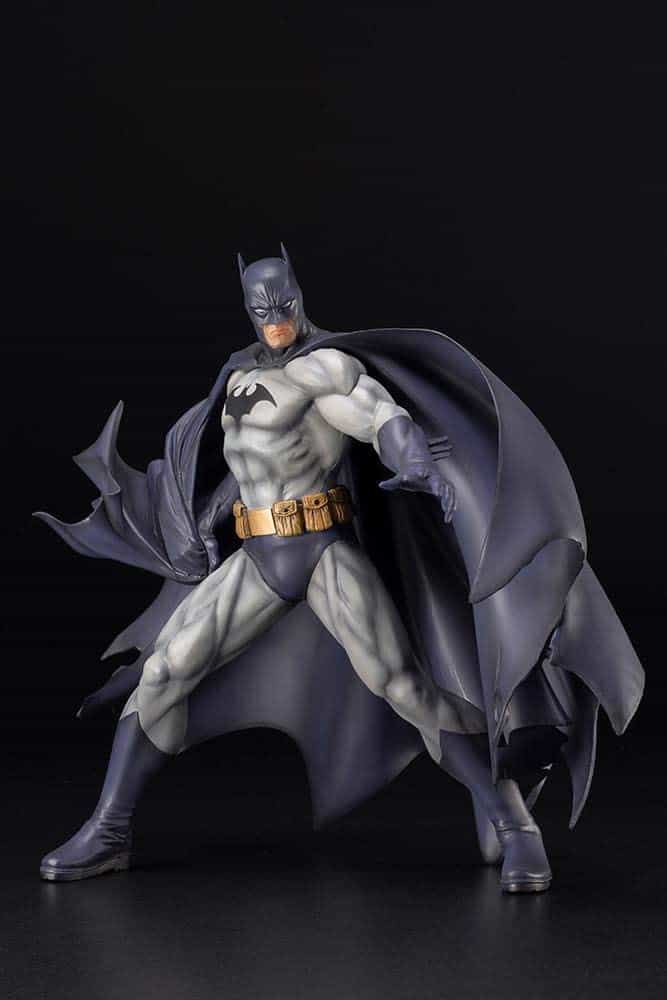 Shh, let me tell you a secret. The animated series based on comic books are turning heads. The Batman Hush version is one of the most popular Batman statue collectibles in 2022. Maybe it's because Batman looks like a muscled hero with every ounce of seriousness a Gotham overseer needs.
Key Features
Brand: Kotobukiya
Scale: 12″
Type: Hand-sculpted Batman statue
Material: PVC
Pros
Artist Jim Lee created the perfection that is Batman in his muscled glory
It comes with a metal base with a printed bat logo
Cons
The cape details are also fragile, and this statue belongs in a showcase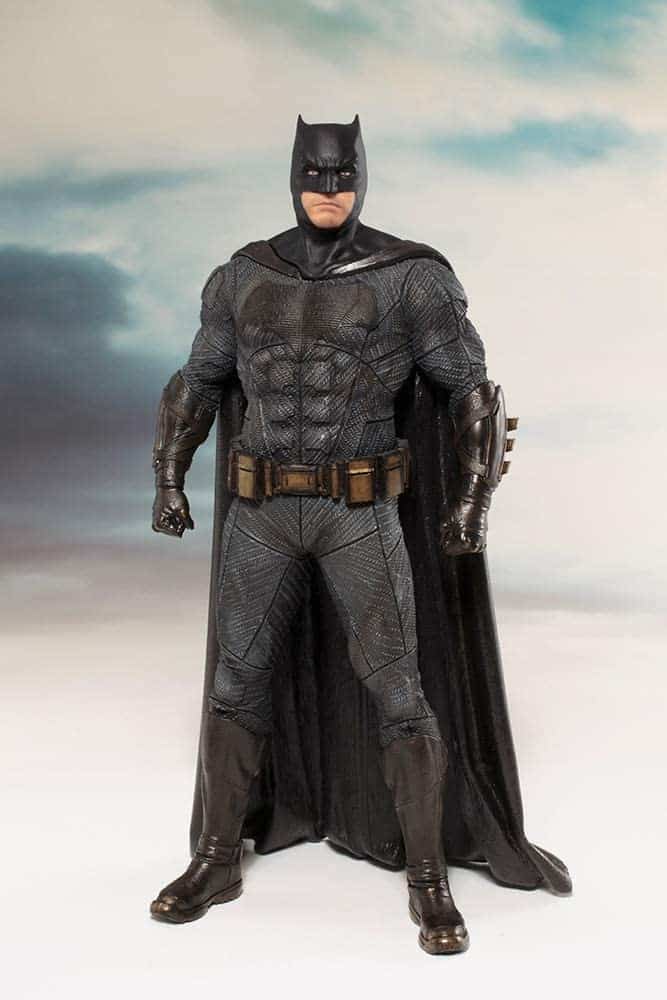 Batman became another legend in the Justice League. He also took on a new style in the movie. Batman's costume appeared to have a life of its own, with intricate lines that looked like veins, feeding the hero energy while he bashed the villains. This Batman statue is an artistic salute to his costume in the movie.
Key Features
Brand: Kotobukiya
Scale: 1:10
Type: Deluxe Art Scale Batman statue
Material: Polystone resin and metal
Pros
The facial and costume details match the delicate intricacy of Batman in the movie
The statue comes with a metal base and foot magnets to guarantee stability
Cons
Batman isn't standing in an actionable position (which I prefer)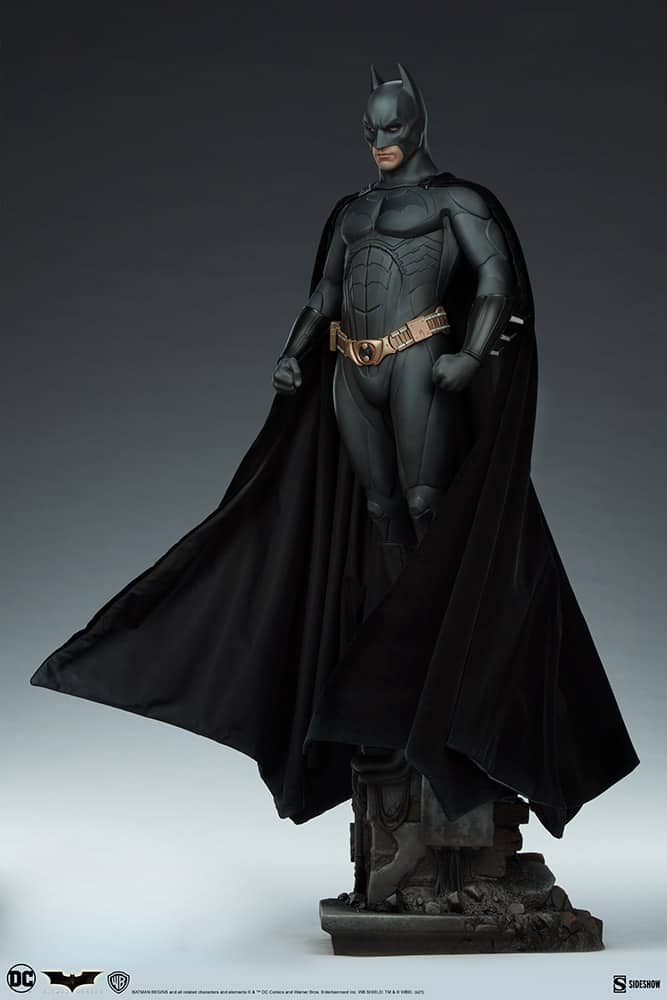 The Dark Knight is an all-time favorite for many Batman fans, including me. The Dark Knight Trilogy movies showcased a sleeker design for Batman's costume. He looked smooth and almost mechanical. It's a modern style for the Gotham hero. The Batman statue stands taller than most of my choices, but it's the base.
Key Features
Brand: Sideshow Collectibles
Scale: 1:4
Type: Premium and limited edition
Material: Polystone resin and a mixed media costume
Pros
I love how sleek Batman looks while he watches over Gotham from his favorite perch
It took two sculptors, three designers, and a painter to create this limited edition Batman statue with only 1,250 available
Cons
It's one of my more significant picks, and the cape has fragile details at the bottom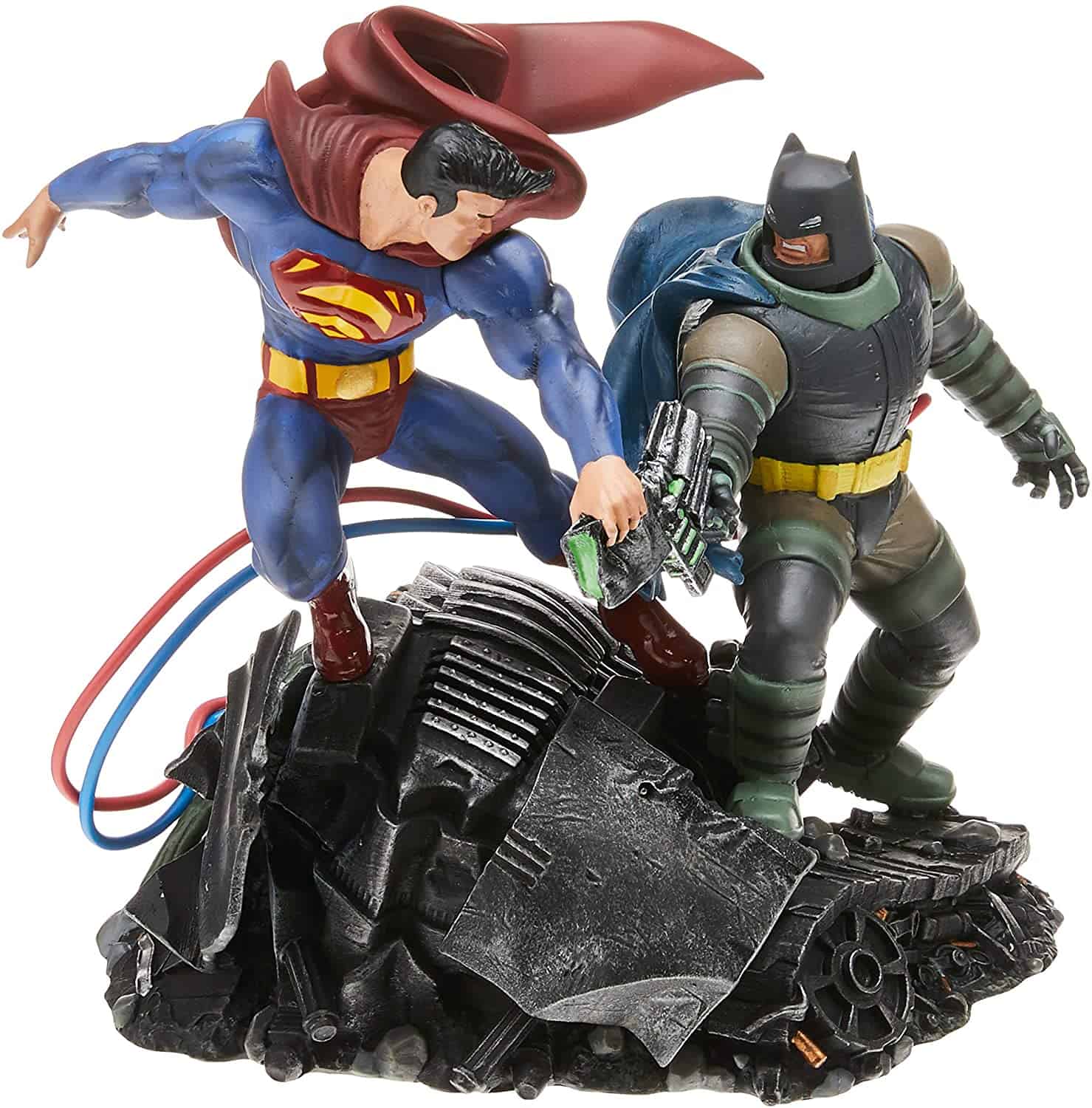 Batman isn't my only favorite superhero. Okay, I'm crazy about a few of them, and I love the crossover diorama statues. The Batman vs. Superman movie inspired this beautiful piece. Batman looks more like a Lego character, but the figure earns my passion for being an actionable feature of the two heroes battling it out.
Key Features
Brand: DC Collectibles
Scale: 6.4″
Type: Mini diorama statue and limited edition
Material: PVC
Pros
The nostalgia of the battle displayed in this Superman and Batman diorama statue is worth collecting
It's a limited edition with individual numbers and only 5,000 available
Cons
Batman looks like a weird Lego-style character in this diorama
Best Batman Statues Guide: Batman Supporting Statues
Batman faces the most insane villains, our favorite being the Joker. He also has a team of experts on his side, and there's an upcoming spin-off movie for Batgirl. Let's see the Batman supporting characters to consider.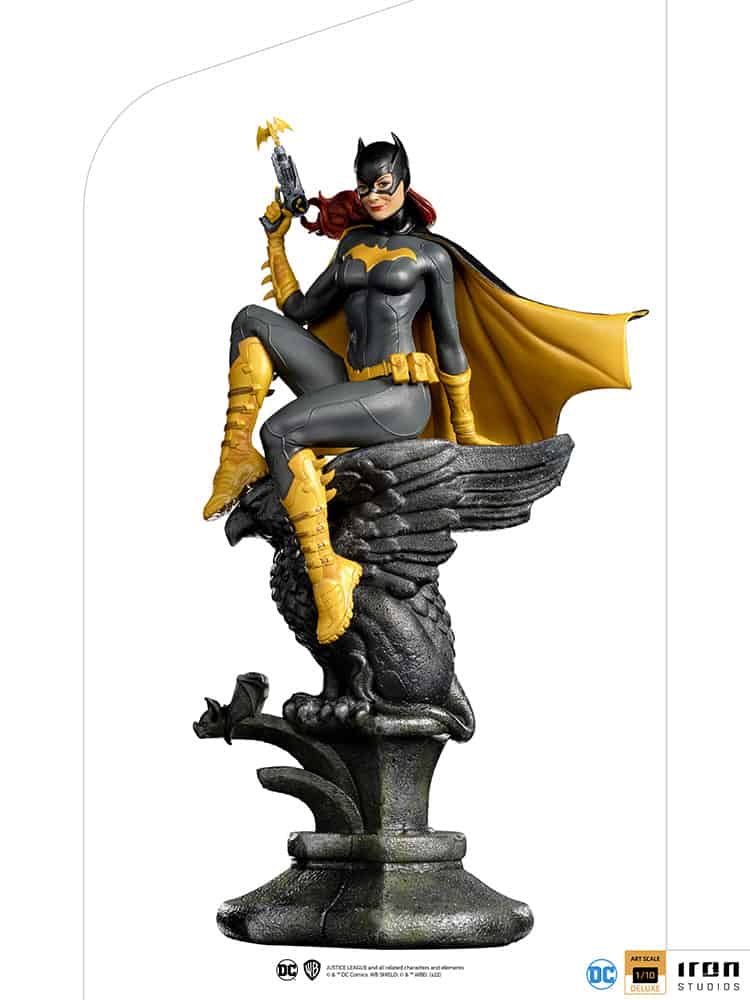 Batgirl appears in a few comic books over the years, but there's a new DC movie in 2022 about Barbara Gordon as Batgirl. Barbara is the daughter of Gotham police commissioner James Gordon, another well-known character in the Batman franchise. Her debut this year will make her a valuable statue soon enough.
Key Features
Brand: Iron Studios
Scale: 1:10
Type: Deluxe and limited edition
Material: Polystone resin
Pros
Batgirl looks like a young, vibrant hero entering the protection game in Gotham City
She's hand-painted with gorgeous details and colorful finishings
Cons
She's not one of the most prominent Batman characters yet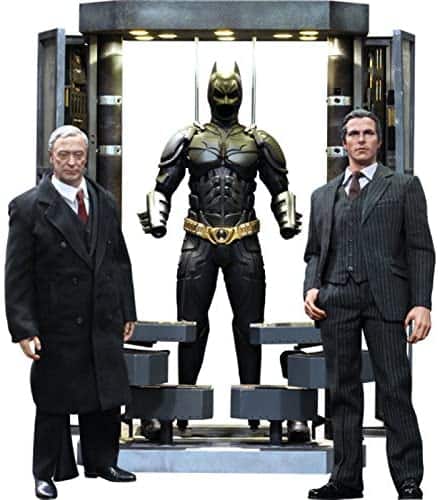 Alfred Pennyworth is a significant contributor to the Batman franchise because he acts as a father figure to Bruce Wayne. He's always guiding the man who wants to take down every criminal in Gotham City. I love this statue because it's a diorama-styled piece with realistic sculptures for Bruce Wayne and Alfred Pennyworth.
Key Features
Brand: Hot Toys
Scale: 1:6
Type: Artistic and movable diorama Batman statue
Material: Polystone resin and fabric clothing
Pros
The tailored details on the suits are unmatched by most diorama statues, and the rotating door closes on the armory
The sculptures have the patented eye-ball rolling systems to make them more realistic
Cons
It's not an actionable Batman diorama statue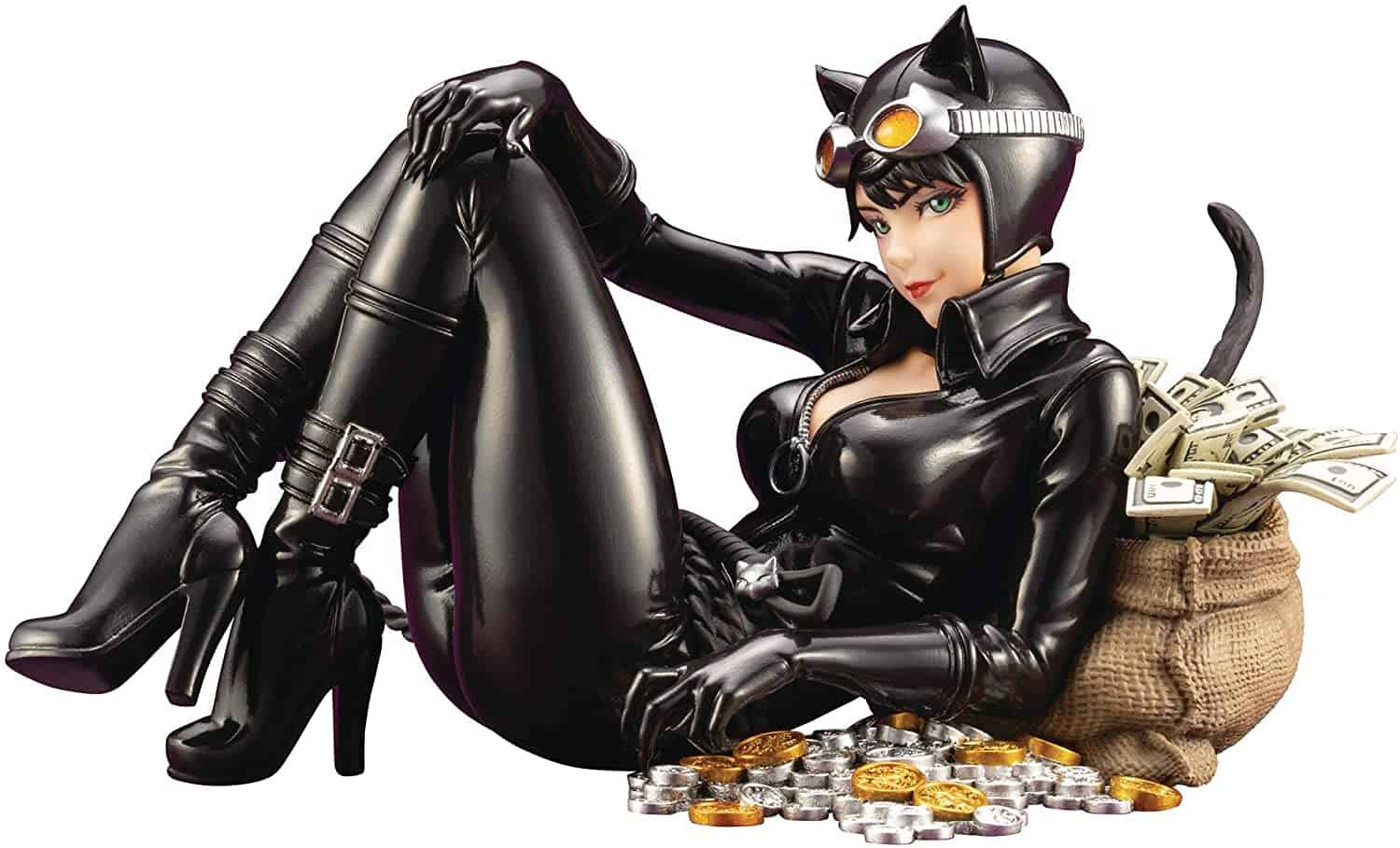 Catwoman is another character who often features in the Batman franchise. She even shows her face in the Hush series. Catwoman and Batman have a romantic relationship in the Hush version. She's a sly devil who captures Batman's heart, and she takes no prisoners. She's as fierce as a cat, pun intended.
Key Features
Brand: Kotobukiya
Scale: 7″
Type: Bishoujo artistic statue
Material: PVC with burlap features
Pros
The Catwoman statue rests against a burlap sack filled with money in the Bishoujo style art by Shunya Yamashita
Catwoman looks as catty as you'd expect and maybe a little tempting
Cons
The statue is a bit small compared to others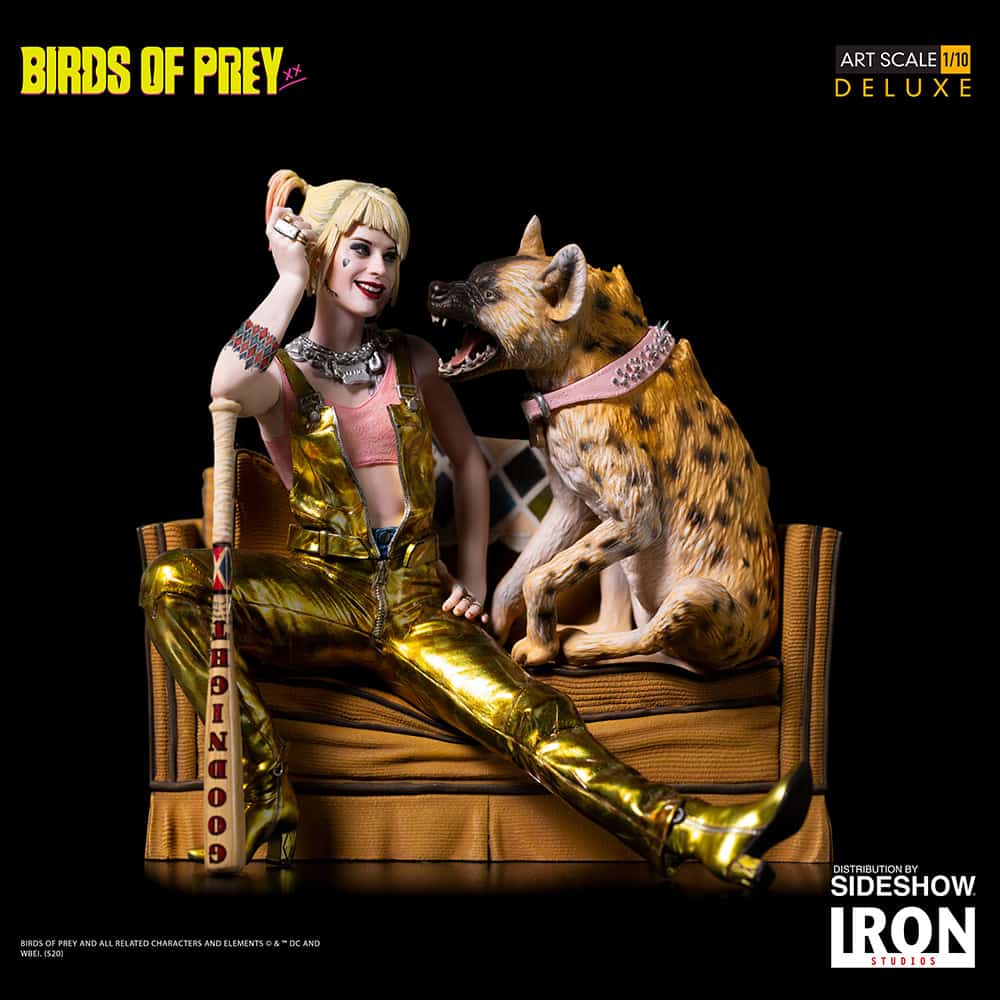 Harley Quinn mixes the adorability you'd expect with a teenage girl with a splash of utter craze. The villainous character fans often fall in love with, and this statue is a unique piece. Only a crazed woman would sit face-to-face with a wild hyena. The glam and glitter certainly suit Harley's wild nature blended with finesse.
Key Features
Brand: Iron Studios
Scale: 1:10
Type: Deluxe artistic statue
Material: Polystone resin
Pros
The artists spared no details, including Harley's bat, the hyena's vicious grin, and every crevice on the couch
Harley's facial details are so realistic that you worry about her facing the hyena
Cons
The Harley Quinn statue shows more of her crazy side than a relatable storyline
I love the subtle distress of Gordon's statue. The police commissioner carries the weight of the world on his shoulders every day. He's bound to lose his marbles from time to time. This statue makes you believe he's about to end a criminal outside of the law. He looks like a man with no holdbacks.
Key Features
Brand: Kotobukiya
Scale: 1:10
Type: ArtFX statue
Material: Polystone resin
Pros
The details are so excellent that you can feel James' pain when you look into his eyes
You can change his painful look by ordering one with a badge in his hands
Cons
You'll have to keep it safe to protect the extended arm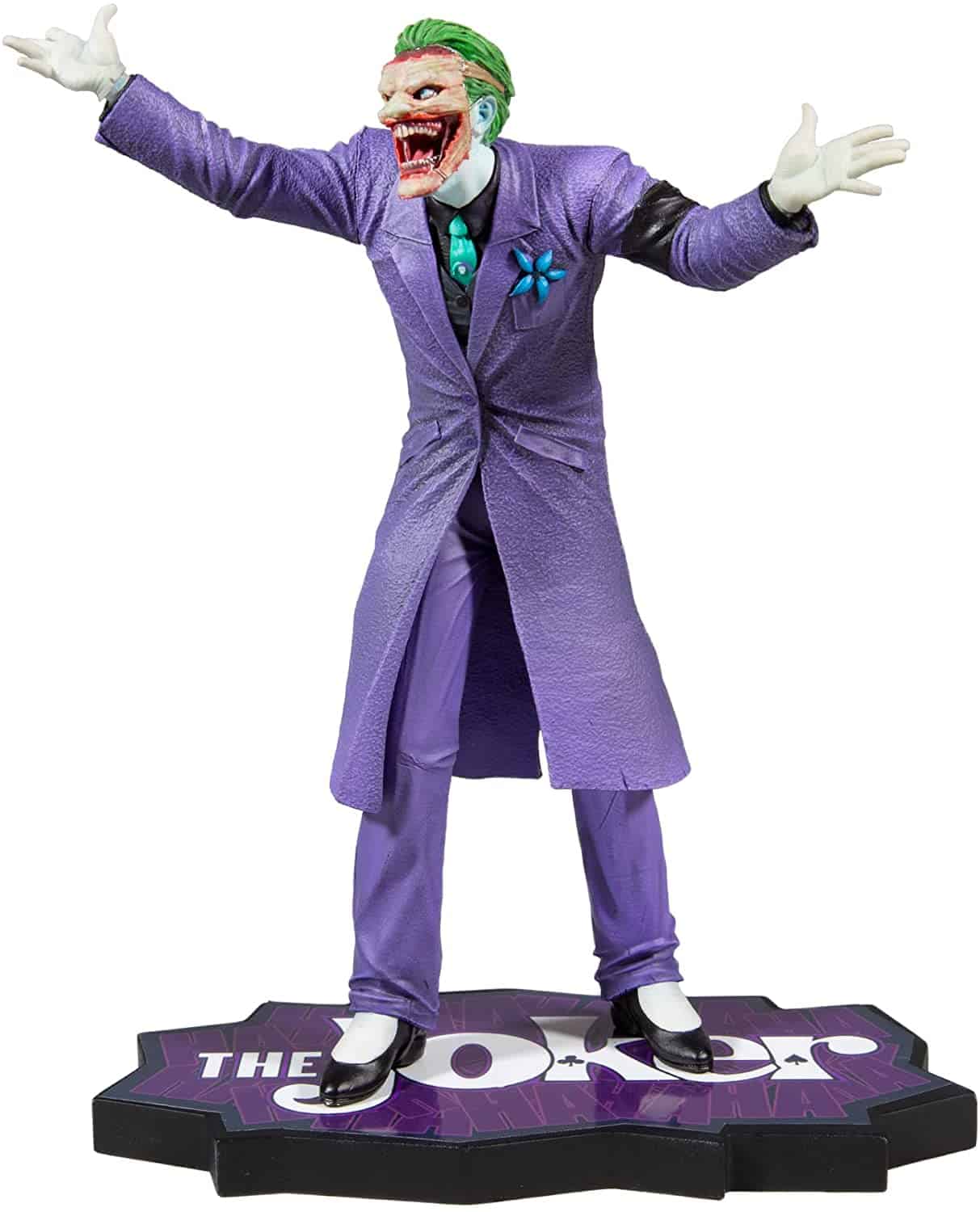 I'm not sure who's the craziest between Harley Quinn and The Joker, but this statue looks like something from an insane asylum. The Joker is a madman; there's no debate with that fact. The skinless face on this statue is enough to give you nightmares, but the details are questionably as insane as the character.
Key Features
Brand: McFarlane Toys
Scale: 1:10
Type: Deluxe and ArtFX Batman statue
Material: Polystone resin
Pros
The Joker looks as disturbed as you expect, and another Joker statue can't match the details
Greg Capullo and Scott Snyder's work inspired the immaculate artwork
Cons
The extended hands are concerning again, and the figure needs proper storage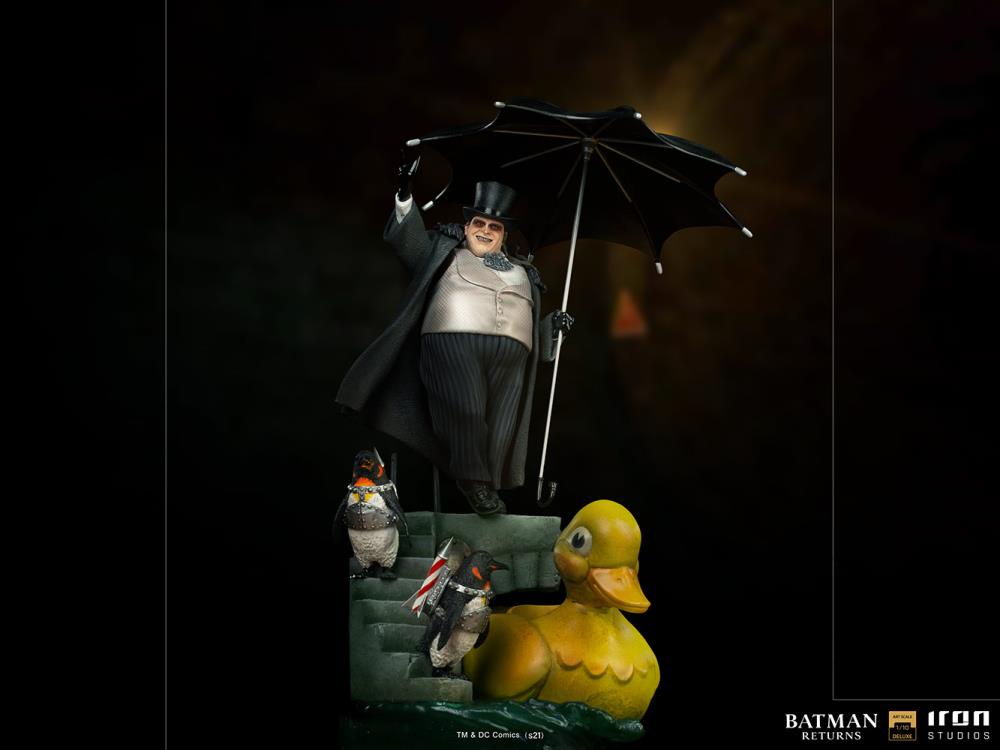 Oswald Cobblepot earned his name, the Penguin, because of his bird-like nose, round shape, and short stature. He's a man who suffers from short man syndrome, always carrying a chip on his shoulder for being teased in childhood. The Penguin is a crossover villain because he appears in Superman and Batman comics.
Key Features
Brand: Irons Studios and DC Comics
Scale: 1:10
Type: Deluxe Art Scale Batman statue and limited edition
Material: Polystone resin
Pros
The Penguin statue includes a base, umbrella, and one of Oswald's pet penguins
The details are incredible around Oswald's face and the pet penguin
Cons
It's another statue to store well because of the fragile pieces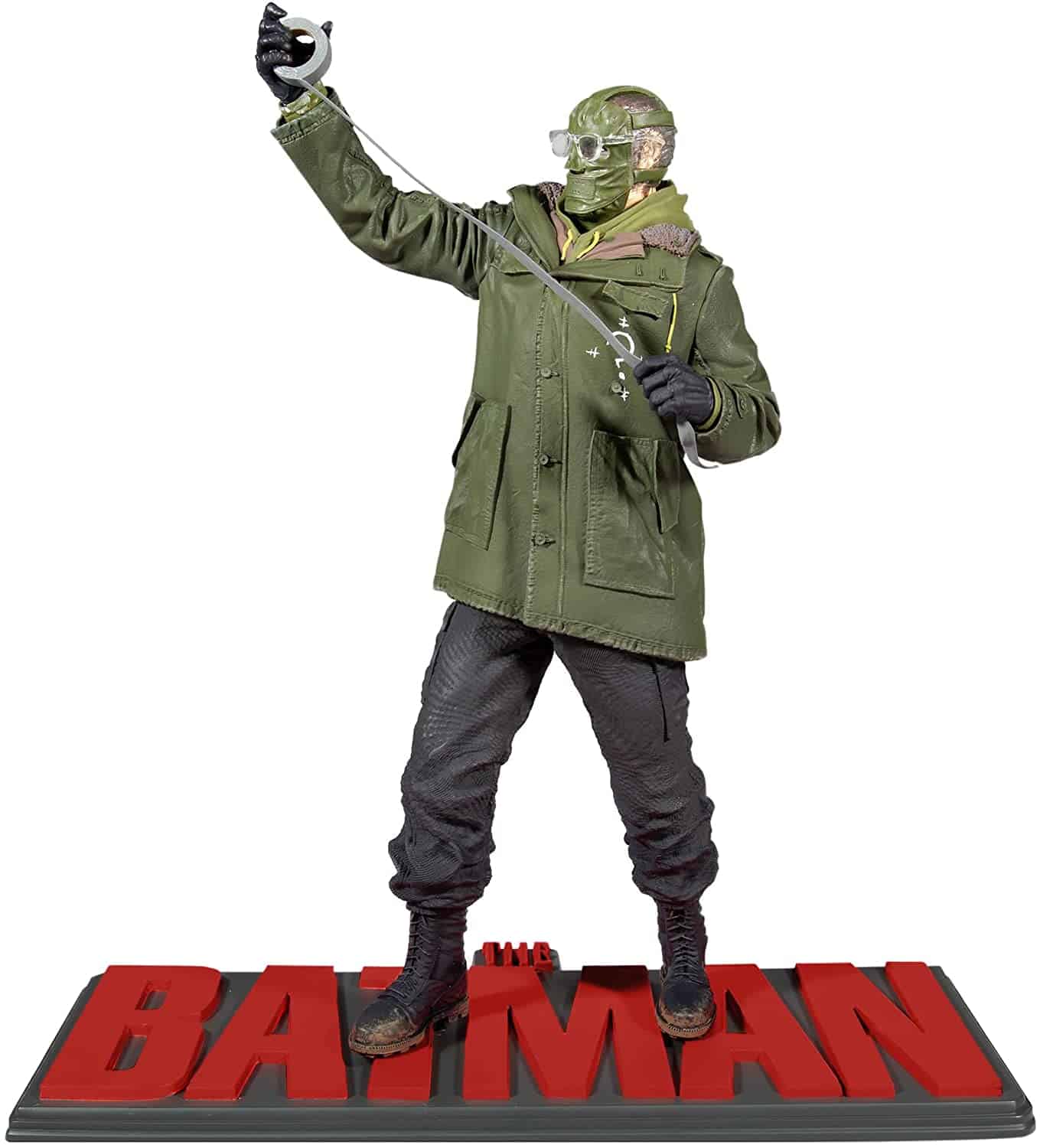 The Riddler is another popular villain in the Batman comic book franchise. The man is as mad as the Joker, and that's why they're friends. He even gets the better of Batman twice because the masked villain is as sly as a fox. He's as intelligent as they come, and he always wants to best the law with riddles.
Key Features:
Brand: McFarlane Toys
Scale: 1:6
Type: Artistic Batman statue
Material: Polystone resin
Pros
The Riddler wears an unusual costume, which the Batman Movie inspires
The details on his jacket and mask are fantastic, and he holds a roll of duck tape for extra depth
Cons
The Riddler statue isn't wearing the famous question-mark costume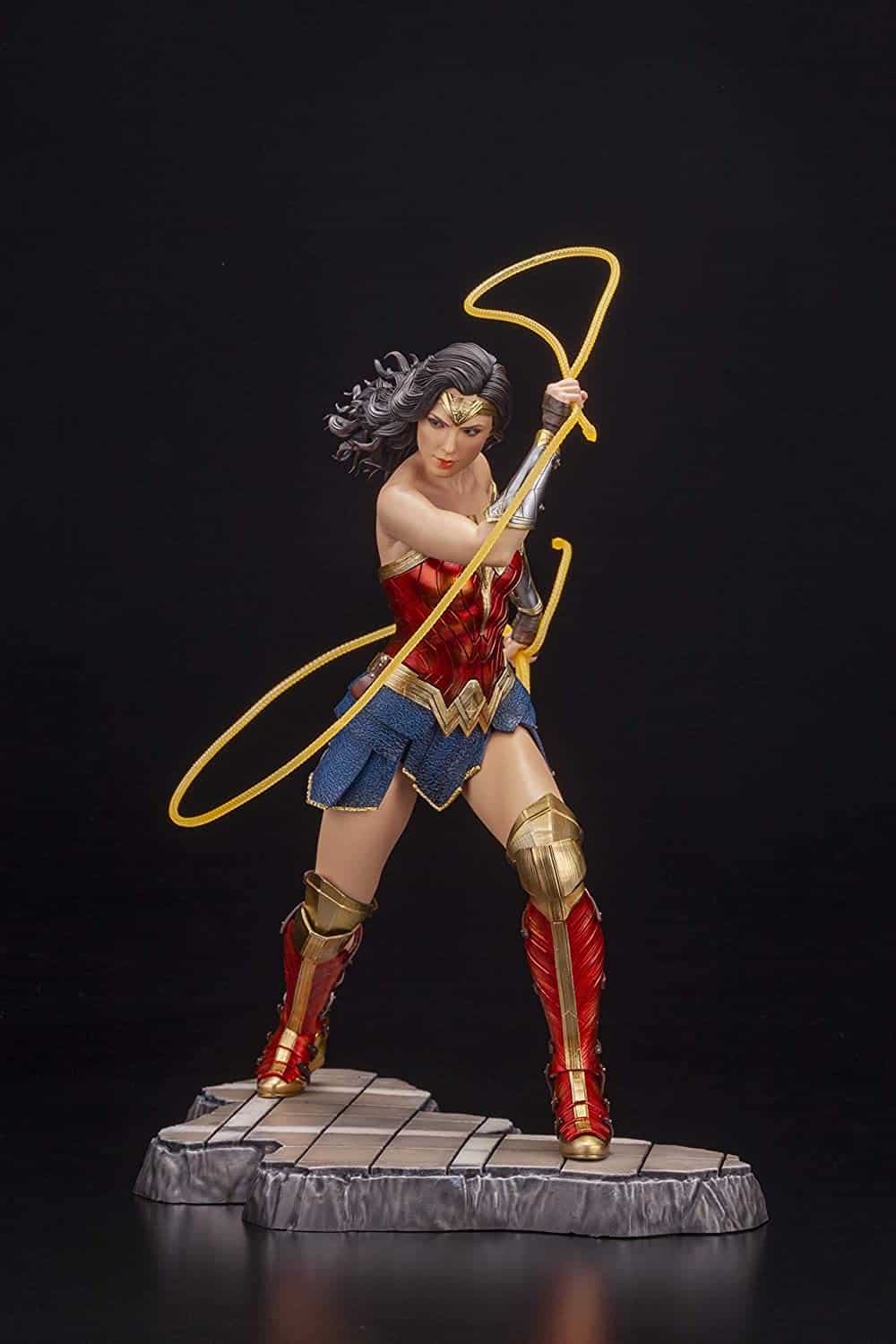 Wonder Woman has a massive following herself, but she also features Batman's love interest if you watch the Justice League. Batman undoubtedly makes his rounds between female superheroes. I'm adding Wonder Woman because she's so famous for collectors. Her statue represents her strength and beauty.
Key Features
Brand: Kotobukiya
Scale: 1:6
Type: Deluxe ArtFX Wonder Woman statue
Material: Polystone resin
Pros
The designer showcases Wonder Woman in a diorama style from a shopping mall scene
Every strand of hair on Wonder Woman's head, right down to her armor, is an exquisite piece of art
Cons
The lasso needs protection in a proper display case
Best Batman Statues Guide: Bonus Batman Statues
Add a few Batman accessories to get the conversation flowing around your collection. I've chosen the best Batman statue accessories I could find.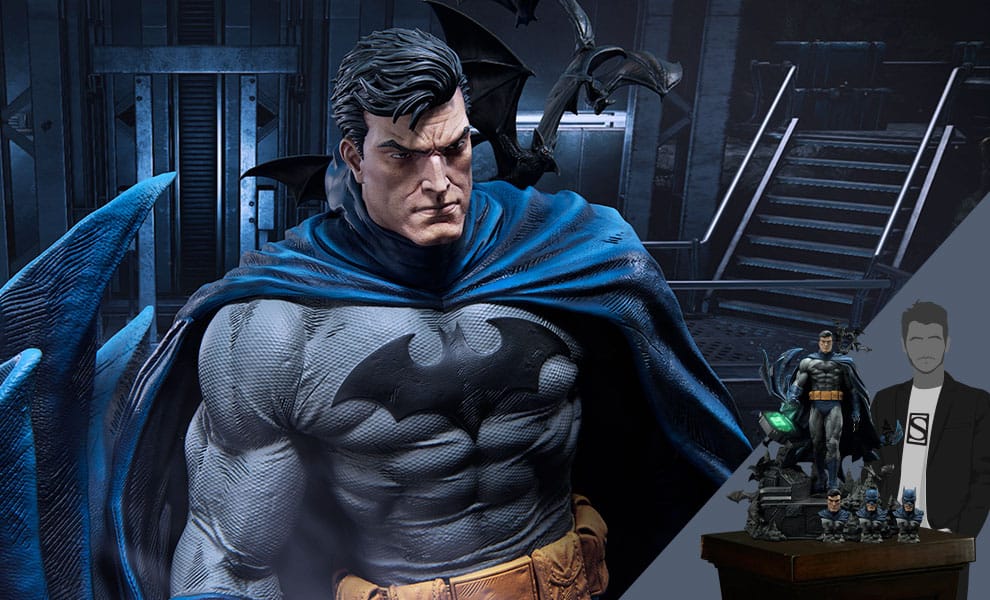 The Bat Cave is the beginning of all things heroic and vigilante-styled justice. Where would Batman keep his Batmobile, and where would he store his glorious costumes? The Bat Cave is an essential statue accessory to complete the look of your storyline. Have visitors ask questions about the famous hero's hideout.
Key Features
Brand: Prime 1 Studio
Scale: 1:3
Type: Deluxe Batman scale diorama and limited edition
Material: Polystone resin
Pros
The Bat Cave diorama statue includes four portrait Batman bust statues, one giant Batman statue, three swappable left hands, a headstand, and the bat cave main feature
The bat cave statue is so sought-after that it's limited to one per customer and only has 1,000 available
Cons
It's much more significant than most of my Batman accessory statue picks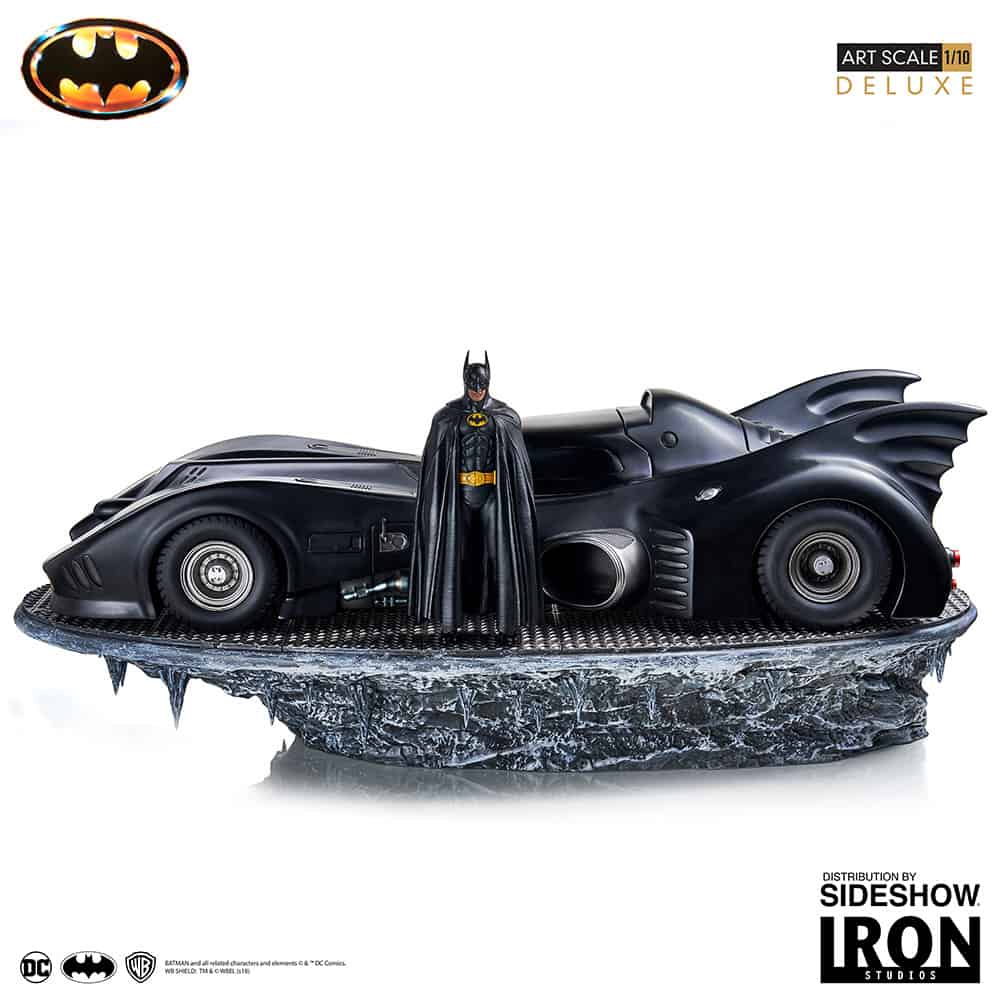 The Batmobile is an iconic part of Batman's story in comic books, movies, and animated series. The Batmobile statue represents one of the later models, showing Batman in a sleek costume. Having it in your collection is sure to start a conversation. You even get a matching Batman statue to complete the set.
Key Features
Brand: Iron Studios
Scale: 1:10
Type: Deluxe Art Scale Batman statue
Material: Polystone resin
Pros
The beautiful Batmobile statue comes with removable machine guns and hand-painted features
It stands on a Batcave-themed base for additional depth
Cons
The details on the car could be better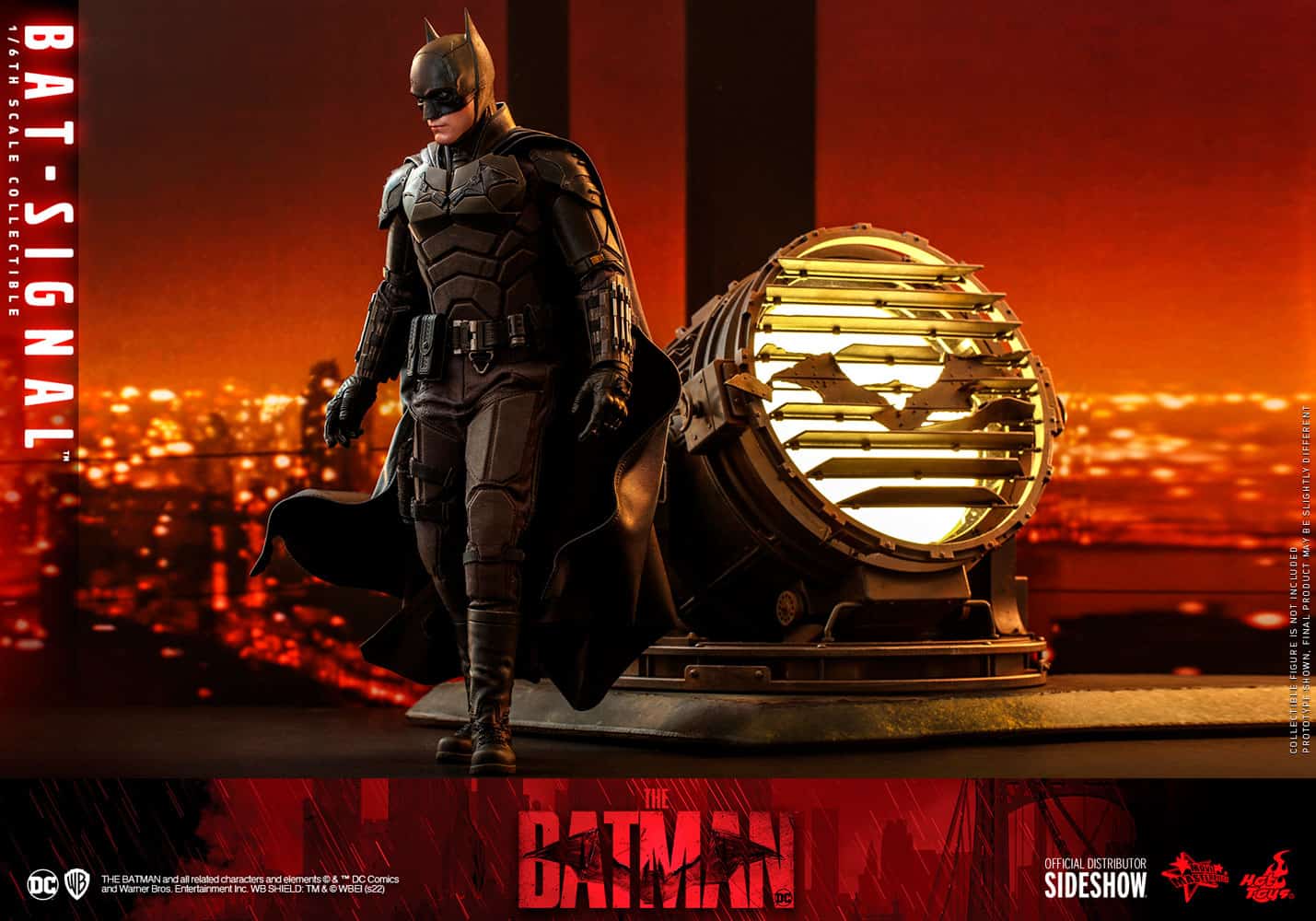 How would Batman know trouble was brewing unless the bat signal lit up the sky? It's an accessory I couldn't leave out when I found it. I can't believe the number of details on a Batman statue accessory, but it looks like a metal replica with every button and lever. It's a masterpiece of note.
Key Features
Brand: Hot Toys
Scale: 1:6
Type: Artistic Batman statue
Material: Metal
Pros
The Batman statue accessory has a light-up feature for additional storytelling and comes with distress effects
It's an accurate portrayal with the bat symbol in the middle
Cons
It's super tempting to play with it instead of store it
Recommended Superhero Statue Alternatives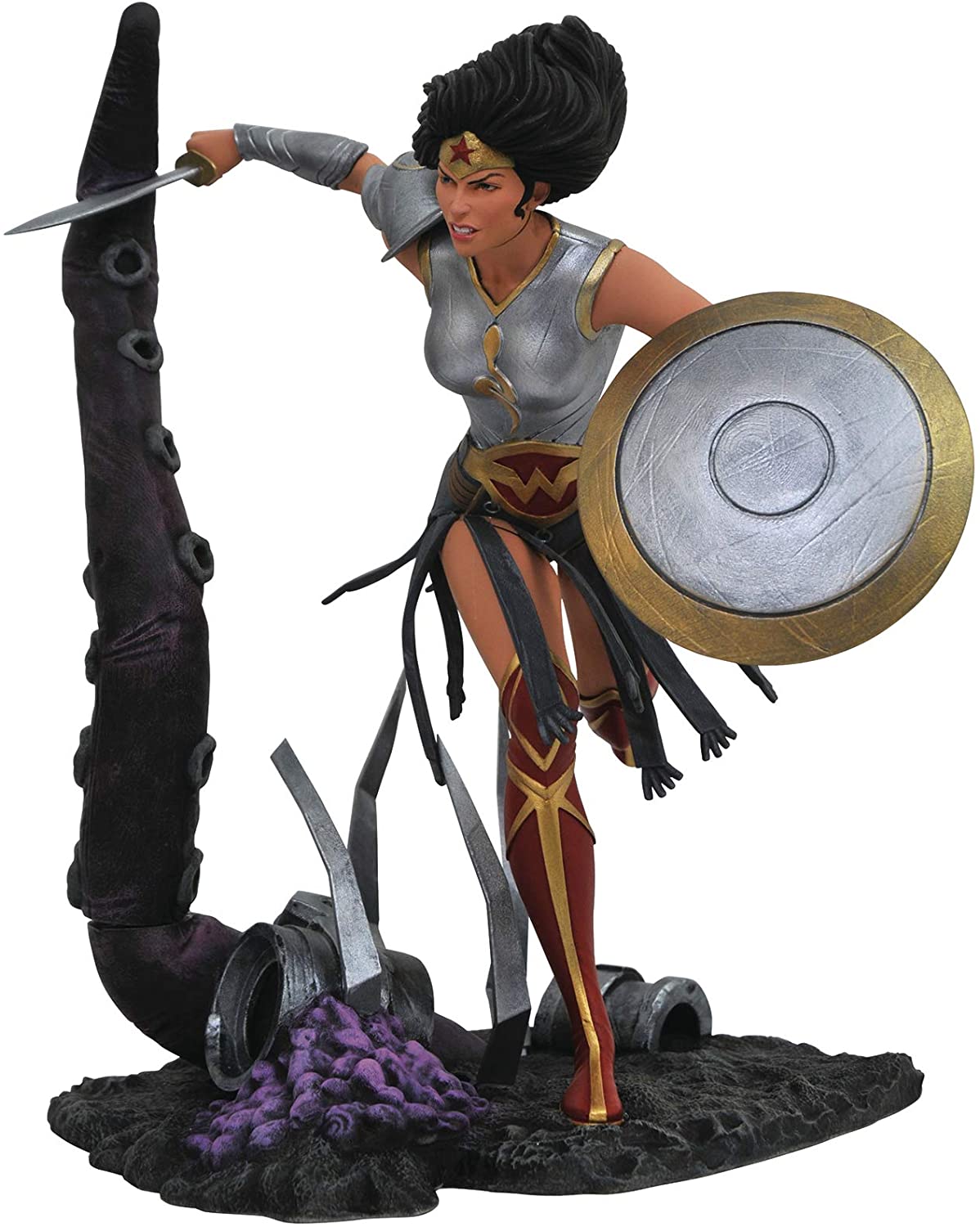 Superheroes are popular collectible statue choices in 2022. The world has gone to the pits, so why shouldn't we admire the fandoms filled with superheroes? I also recommend collecting:
Statues can be pricy, but other options to collect Batman collectibles are also available. Funko Pops are fantastic options, and they include:
Top Q&A
Question: Which Batman Statue Versions are Popular in 2022?
Question: What is a Batman Black and White Statue?
Answer: Batman Black and White statues are the longest-running collectible options from DC Comics. There are 100 Black and White Batman statues in the collection, and many of them come from McFarlane Toys. You cannot own a Batman statue collection without one of the series' editions. I added number 100 to the list.
Question: Which is the Rarest Batman Black and White Statue?
Answer: The Batman Black and White Collectible statue series is a must-own for any fan, collector, or enthusiast. Each statue has a limited amount and specially issued number. The Batman Black and White No. 52 is a rare find, and the Batman Black and White No. 32 is scarce with incredible value if you can find one.
Best Batman Statues Guide: Final Thoughts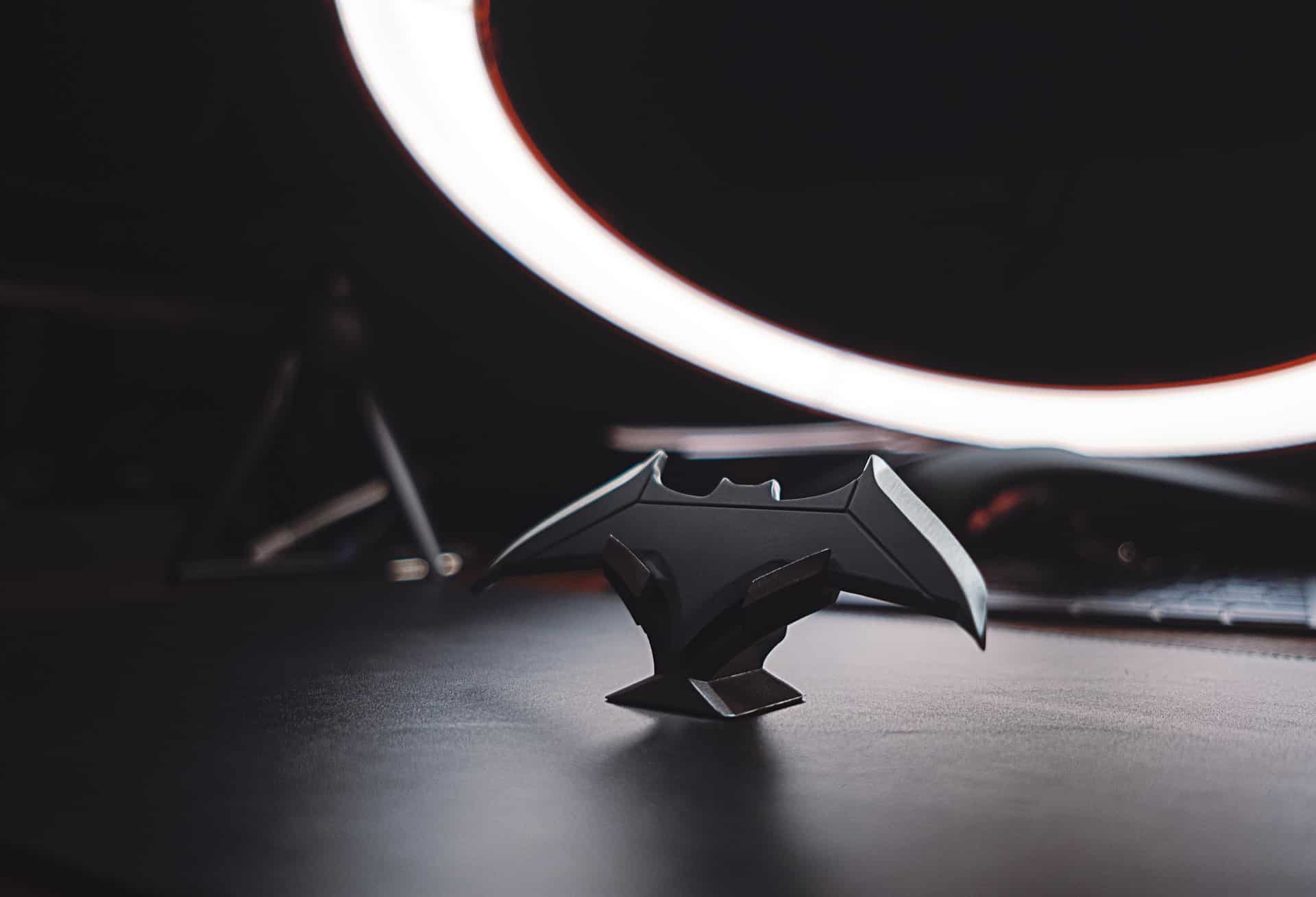 I'm calling all Batman fans to the center stage of the best Batman statue collectibles you'll find. Sure, I have weird ways of collecting his statues, but you can't deny that it strikes up a conversation and inspires creative storytelling. Use my buying guidelines to help you find more incredible Batman statues, but consider my picks.
Suppose you want the collectible Black and White series Batman statues. The iconic Batman Begins statue will soothe your urges. I have six modern versions of Batman statues, including the Batman Hush Statue, the Batman Arkham Knight Statue, and the Batman The Dark Knight Statue.
Don't forget to add to the story by selecting supporting characters. The Harley Quinn Statue and The Joker Statue are fan-favorite villains. The Justice League Wonder Woman Statue is well-received because it doubles into a Wonder Woman collection. Get the Alfred Pennyworth Statue for a classic feeling.
Wrap your story up with the Bat Cave Statue and the Batmobile Statue to get everyone talking about your collection. I'm a little eccentric, but I promise I've helped many clients in my antique business begin their wow collections. Don't miss out on the best Batman statues. Order your first one today.
For more fantastic collectibles:
Best Harry Potter Replicas for Kids & Adults – Avid Collectibles
Nezuko Action Figure Guide For Demon Slayer Fans – Avid Collectibles
Best Mandalorian Action Figures Guide for Collectors – Avid Collectibles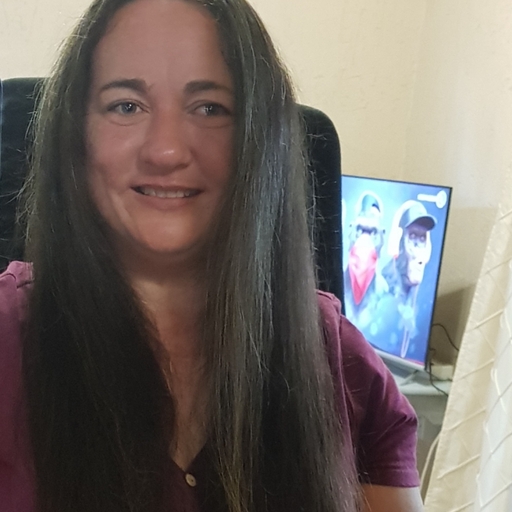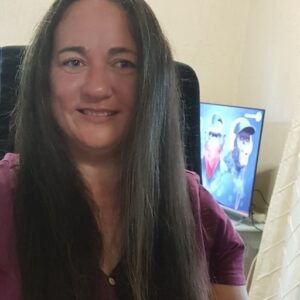 Latest posts by Caroline Lambert
(see all)