For casual buyers, choosing between Nendoroids vs Funko Pops is simple. You have to get the toy you like the most, right? Some might even mistake them for one another since they're around the same size and represent popular anime and pop culture characters.
Then again, if you're considering getting into toy collecting as a hobby or want to get the most out of your money, going with the cutest option won't cut it. Aside from appearances, you'll have to factor in other aspects, like the quality of the material, paint job, sculpt, and connection to the character.
Nendoroids and Funko Pops have cutesy designs, but each offers different experiences up close. Figuring out their specific distinctions will confuse beginners and might even go over their heads. Yet, for longtime toy collectors like myself, analyzing a toy's features is a piece of cake.
I also have both toys in my collection and have continued to buy them until now. As such, I know the changes they've gone through over the years. So, I'll be able to answer any query you have about them in this article.
I'll discuss each toy's strengths and weaknesses based on my observations. Hence the details you'll learn here are the firsthand account of a novice turned seasoned toy collector. Sounds more helpful than coming from a researcher with no experience with toys, don't you think?
Let's get the ball rolling so I can show you the best toy line between Nendoroids and Funko Pops.
Bottom Line Up Front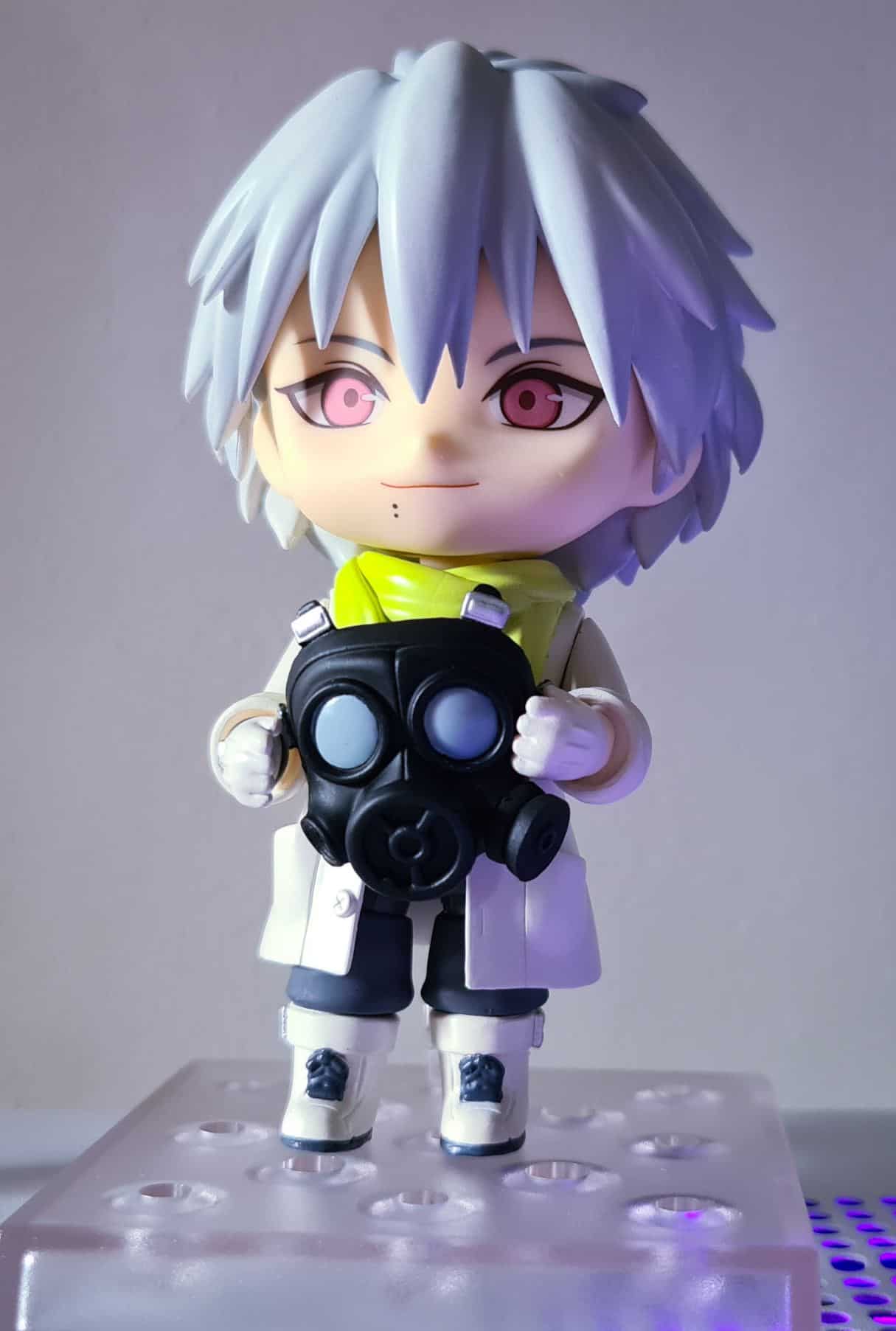 Whether you're a newbie or experienced with toys, you should go for Nendoroids if you're after top-notch toys. They're superior to Funko Pops in almost every category, save for the broader selection of variants and series. How can I say that? It's because not only do they look good, but they also have great overall quality. This means that you won't have to deal with any of the issues that Funko Pops have when buying or collecting Nendoroids.
On top of that, Nendoroids have better details, giving buyers a more immersive sense of enjoyment. They're the kinds of toys that you will want to keep on collecting for years and years. With such a significant advantage, how could Nendoroids not win against Funko Pops?
Main Differences Between Nendoroids vs Funko Pops
The main differences between Nendoroids vs Funko Pops are:
Nendoroids are articulated toys, whereas Funko Pops are purely static figures
Nendoroids are customizable figures with interchangeable body parts, whereas Funko Pops don't have any detachable parts.
Nendoroids are primarily based on Japanese Anime and game characters, whereas Funko Pops are mainly designed after popular western TV and Movie characters.
Nendoroids come with removable accessories, whereas Funko Pops' accessories are sculpted as part of the figure.
Nendoroids only have one standard size, whereas Funko Pops come in 5 sizes (ranging from 4 to 18 inches)
Nendoroids generally have minimal to no factory defects, whereas it's typical for even the exclusive and limited Funko Pops to have several flaws.
Nendoroids are commonly only available in toy or anime shops, whereas you can find Funko Pops in nearly all types of stores.
Decision-Making Factors
As I mentioned earlier, even though Nendoroids and Funko Pops appear similar initially, they have nothing much in common. The thing is, except for their size, the two toy lines share no physical likeness. It's like comparing apples to oranges. Yes, they're both circular fruits, but they have scents and tastes that are uniquely their own.
How did I determine the winner between Nendoroids and Funko Pops? I assessed the two toys' shared characteristics to form a fair judgment. This way, there won't be any biases since they're on an even playing field. Additionally, these are the qualities that I, as a toy collector, always thoroughly check to guarantee I'll be happy with whatever I buy. I've tweaked the list a bit, so it's more suitable for Nendoroids and Funko Pops.
Here are the seven deciding factors:
Paint Quality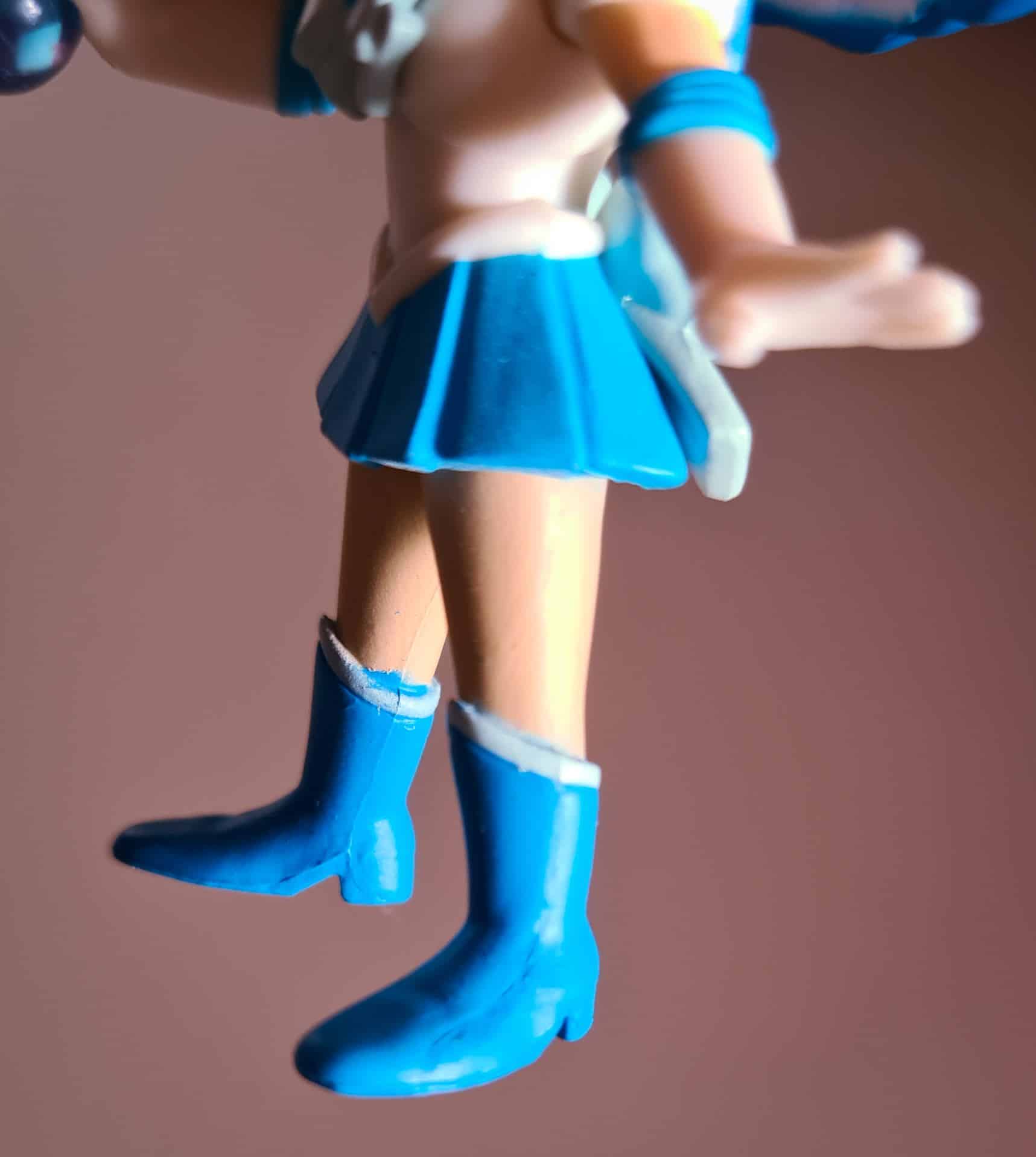 What's the first thing that catches your eye when you notice a Funko Pop or Nendoroid? It's the paint. The toys are entirely covered with paint, so it naturally greatly affects a Pop or Nendoroid's appearance. It can make the item look cheap or expensive, and complicated paint techniques can make a figure stand out.
Yet, even if a toy just has a basic paint style, it'll still look amazing when the application is precise and the colors are accurate to the source material. Moreover, the paint quality can make low-end or inexpensive figures seem as valuable as high-end ones.
A solid example is Re: Zero's Rem Ichiban Kuji 1/3 Bust by Bandai Spirits. It has one of the best paint quality among prize figures and was originally available for $50. But since it looks more like a scale figure, it has a high aftermarket price that ranges from $115 to $170, which is unusual for prize figures.
Nendoroids win this round as they have consistently good paint quality.
Sculpt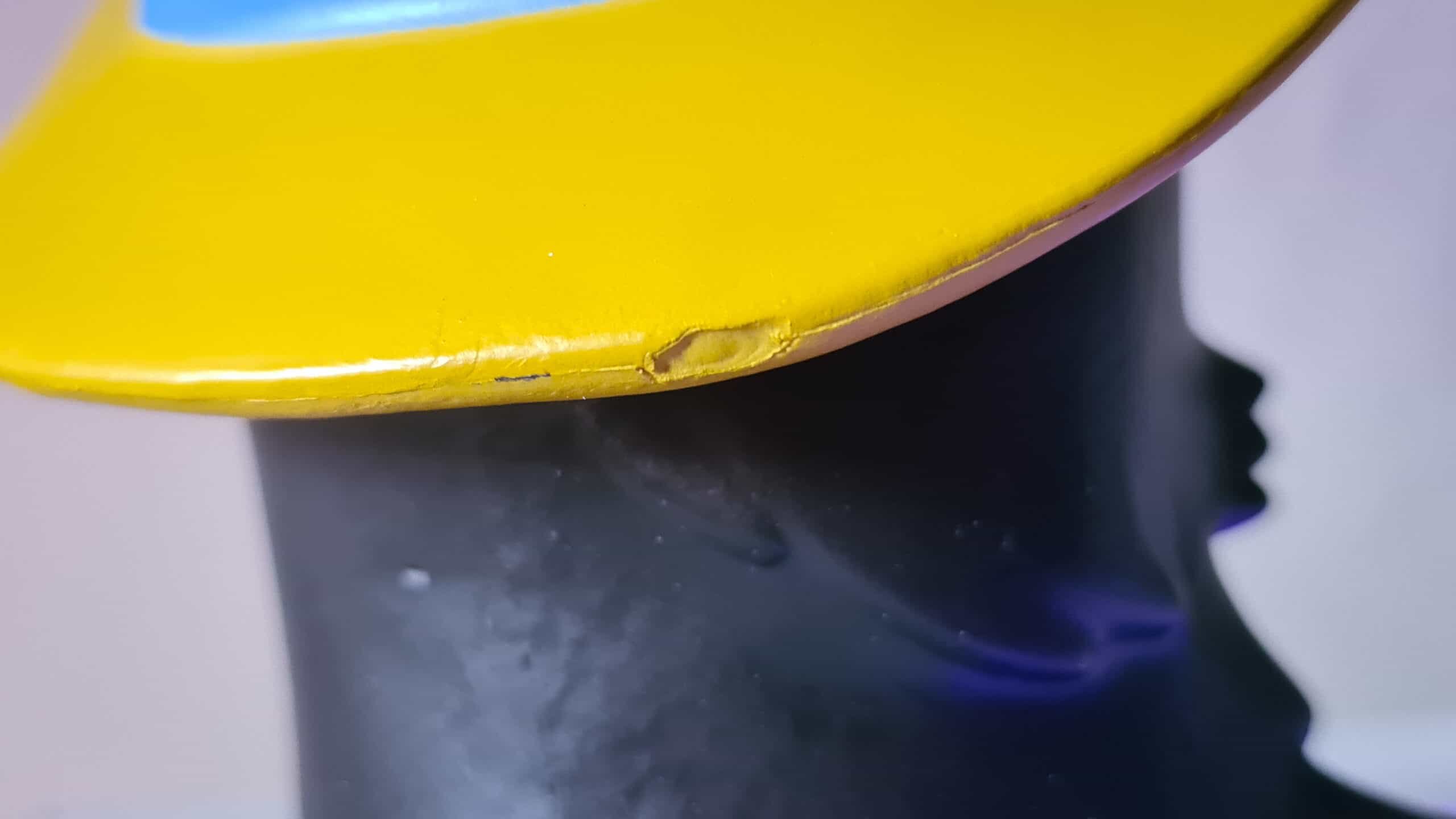 After the figure's paint passes the quality check, the sculpt is the next thing you need to scrutinize. You see, a figure can look polished and spotless from a distance. But once it's directly in front of you, its beauty and appeal can significantly diminish or increase depending on its mold.
At worst, a premium toy can look like a bootleg or bad stock if it has a terrible sculpt. The perfect example of a sculpt's importance is the Shiro 1/7 scale figure by Kotobukiya from No Game No Life. It's among the most sought-after anime figures and has gotten four rereleases due to the high demand.
Unfortunately, while it's visually attractive, it only gets 3 out of 5 stars from me and has a less-than-stellar reputation among collectors. It's due to the figure's lousy sculpt that takes the attention away from the bright color scheme and attractive pose.
All stocks of this version of Shiro have a messy sculpt, and the hair has the most apparent flaws (along the hairline, tips of the hair, and the individual hair strands on its head). It's another win for Nendoroids since most of its figures barely have any problems with their sculpt.
Resale Value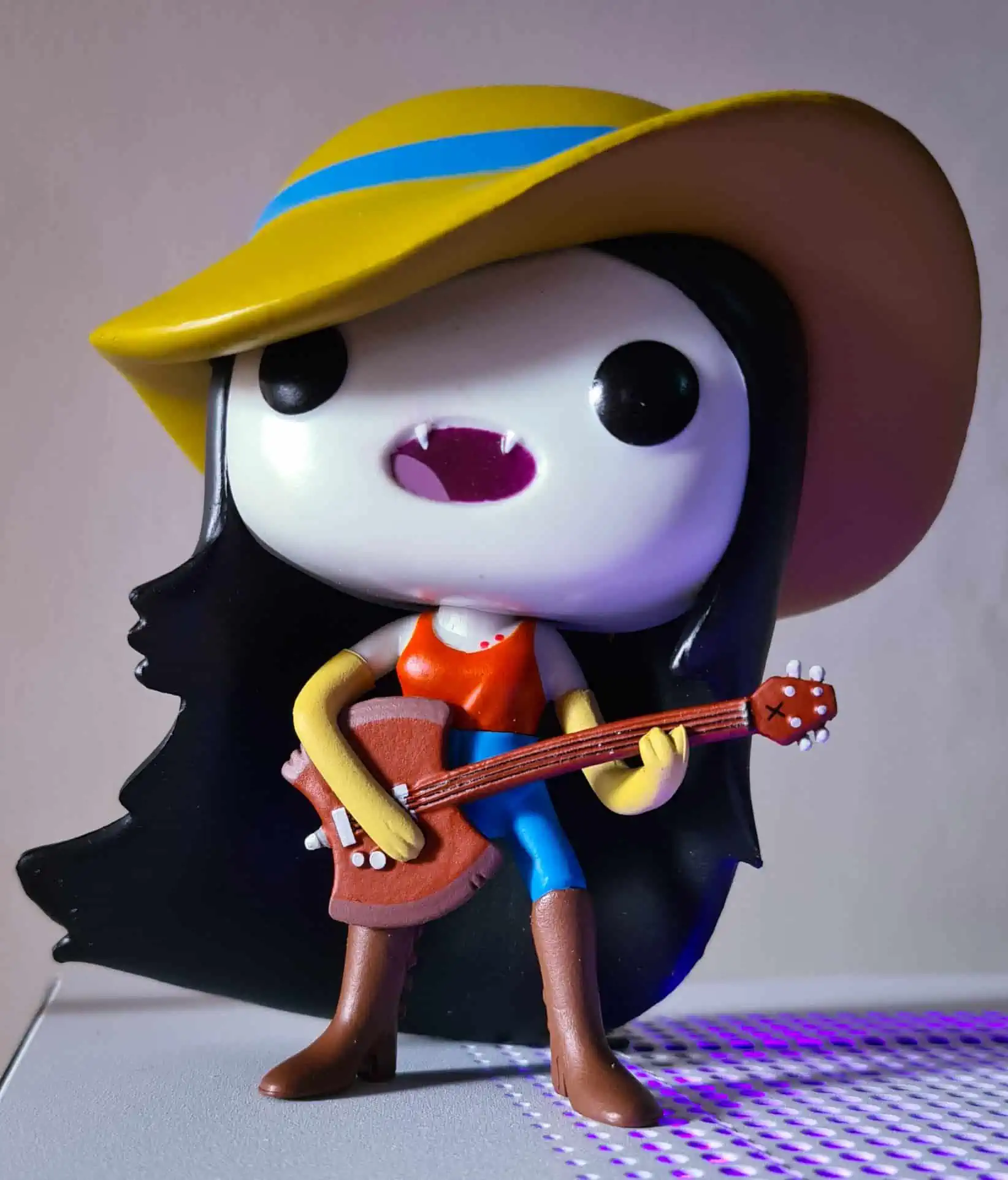 Let's face it, people's minds change all the time. The Pop you love today may end up boring you by tomorrow. Even a longtime collector like me isn't safe from this cycle and has to dispose of toys occasionally. Therefore considering a figure's resale value is something that people who get into the hobby always have to remember.
Thankfully, Nendoroids and Funko Pops are easy to sell since they're hot items in the toy community. The only concern in this part is that there are different rules for preserving their monetary value. Funko Pops' prices more or less stay the same even when they're BIB or Back-in-the-box. As a result, you can display them without worrying about anything.
Nendoroids, sadly, don't have the same leniency. They lose almost 40% of their value when unboxed unless it's an extremely rare character. So, you must carefully consider whether you want to open up your figure or keep them MISB.
Funko Pops are more favorable in this category since you'll always be able to earn back what you spend on them.
The Severity of Factory Errors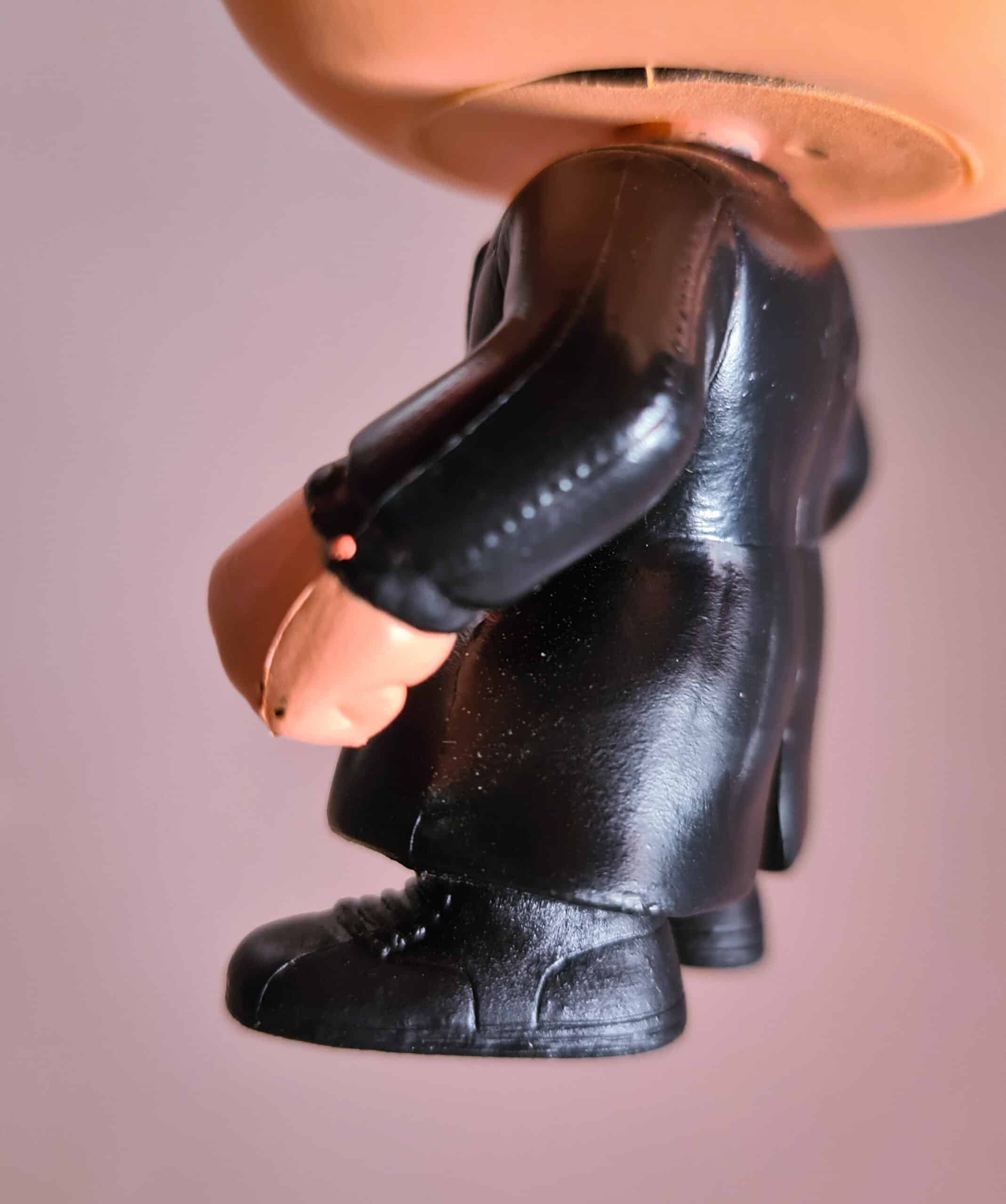 No toy line is exempt from defects, regardless of the company or brand it's from. It's an entirely normal experience that collectors deal with now and then. Casual buyers might not even notice the flaws when they only want a single Pop or Nendoroid.
Factory errors only become a pressing issue when it ruins the visuals of the toy. Because tolerable blemishes, such as minor paint or sculpt mistakes, won't be a deal breaker for most. I'd still recommend toys even when they have defects as long as they correctly portray the character.
It's the reason I encouraged fans to get the Zero Two Nendoroid in the Best Zero Two Figures Guide despite stocks of the second rerelease having paint errors. The little smudges and mistakes do nothing to lessen the Nendoroid's charm and attractiveness.
It's the third win for Nendoroids since you'll only face minimal product issues with their figures.
Presents The Best Version of The Characters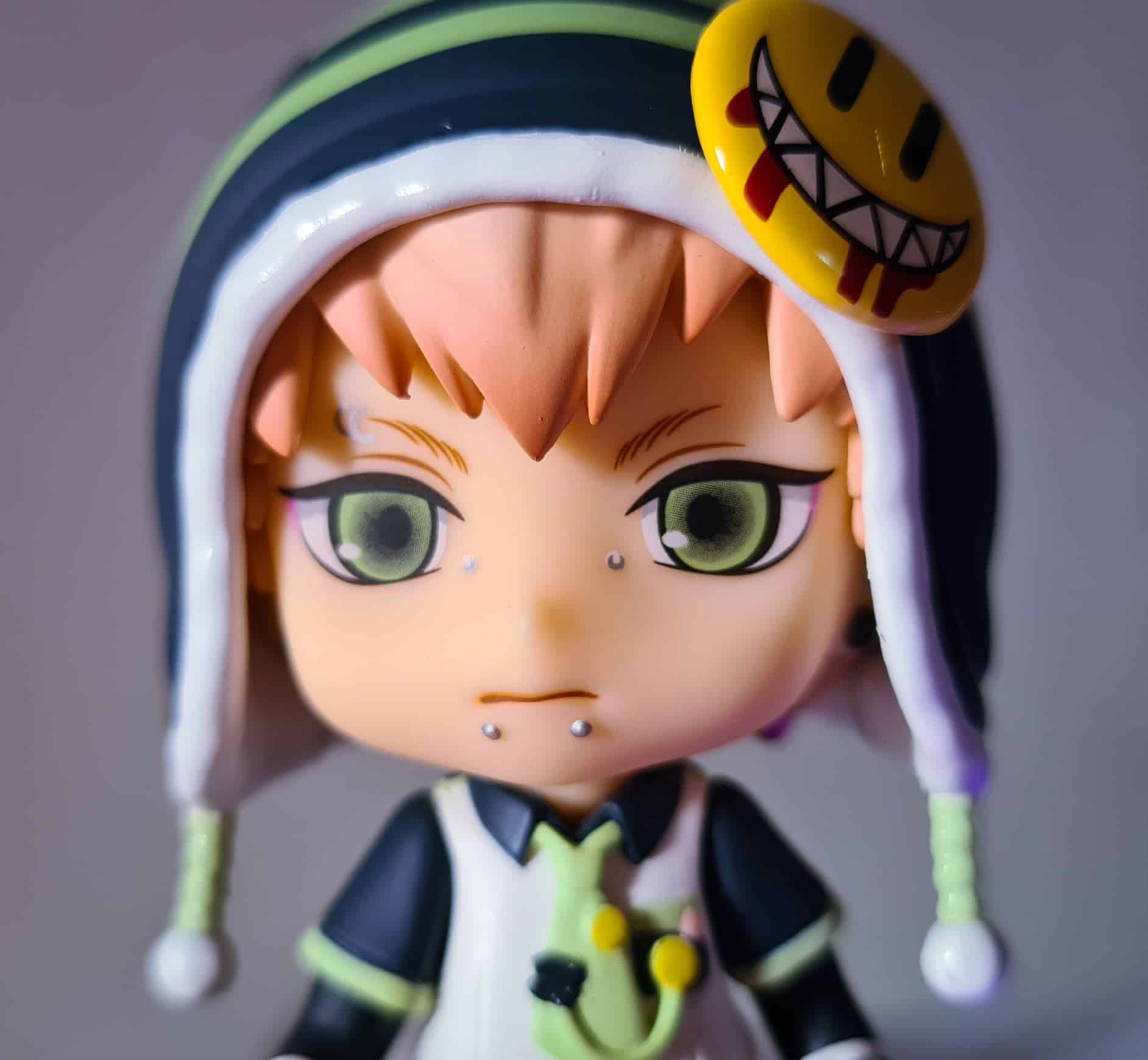 Besides their petite sizes, the main selling point of Nendoroids and Funko Pops is their reliable representation of well-known characters. They have the characters' signature traits, from the colors, hairstyle, outfit, pose, and accessories.
Some deviation is acceptable, but the winning toy line is the one that's visually as accurate as possible to the source material. Their figures have to make you feel as though you're looking at tiny versions of the character. And the toy that delivers the most convincing appearance is GSC's Nendoroid line. It has just the right details to convey the characters' necessary features while maintaining the chibi style.
Availability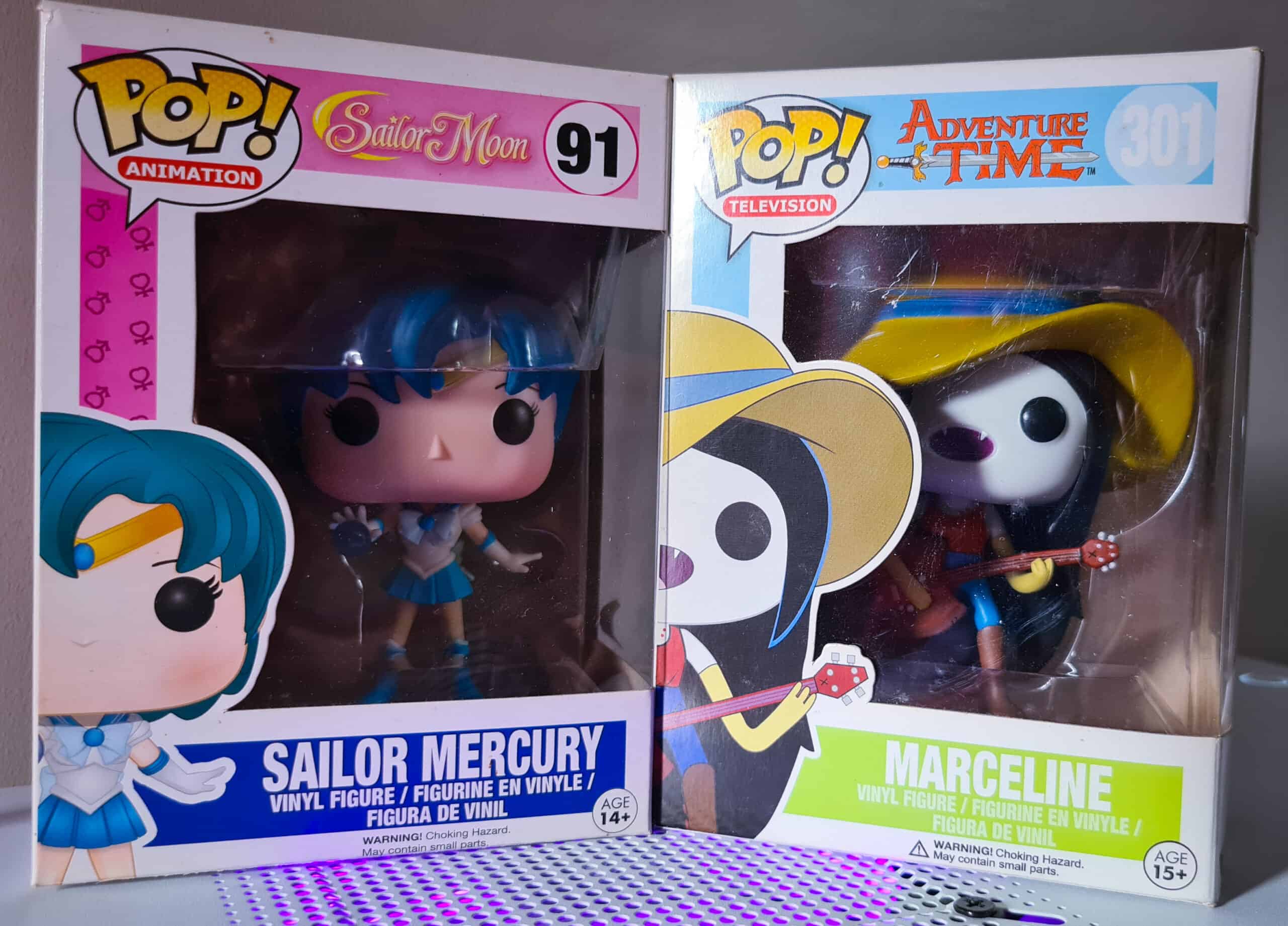 A toy's availability directly affects its appeal to collectors. Because although people love rare Nendoroids or Pops, those who get into the toy collecting hobby don't want to have a hard time finding what they want. For instance, if you're planning on getting Attack on Titan Funko Pops, you can purchase many of them at SRP since they're still in stores. Pops take a long time before they're retired from the shelves.
As for Nendoroids, old releases are hard to come by locally. You'll have to buy them overseas or place a special order at specialty shops. Like the Attack on Titan Nendoroid line, the three rare characters (the Cleaning Levi Version, Colossus Titan & Attack Playset, and Nendoroid Petite Eren Santa Version) are usually available on marketplace sites or Japan-based stores.
Seeing how easy it is to find Funko Pops, they're the best option regarding availability.
Base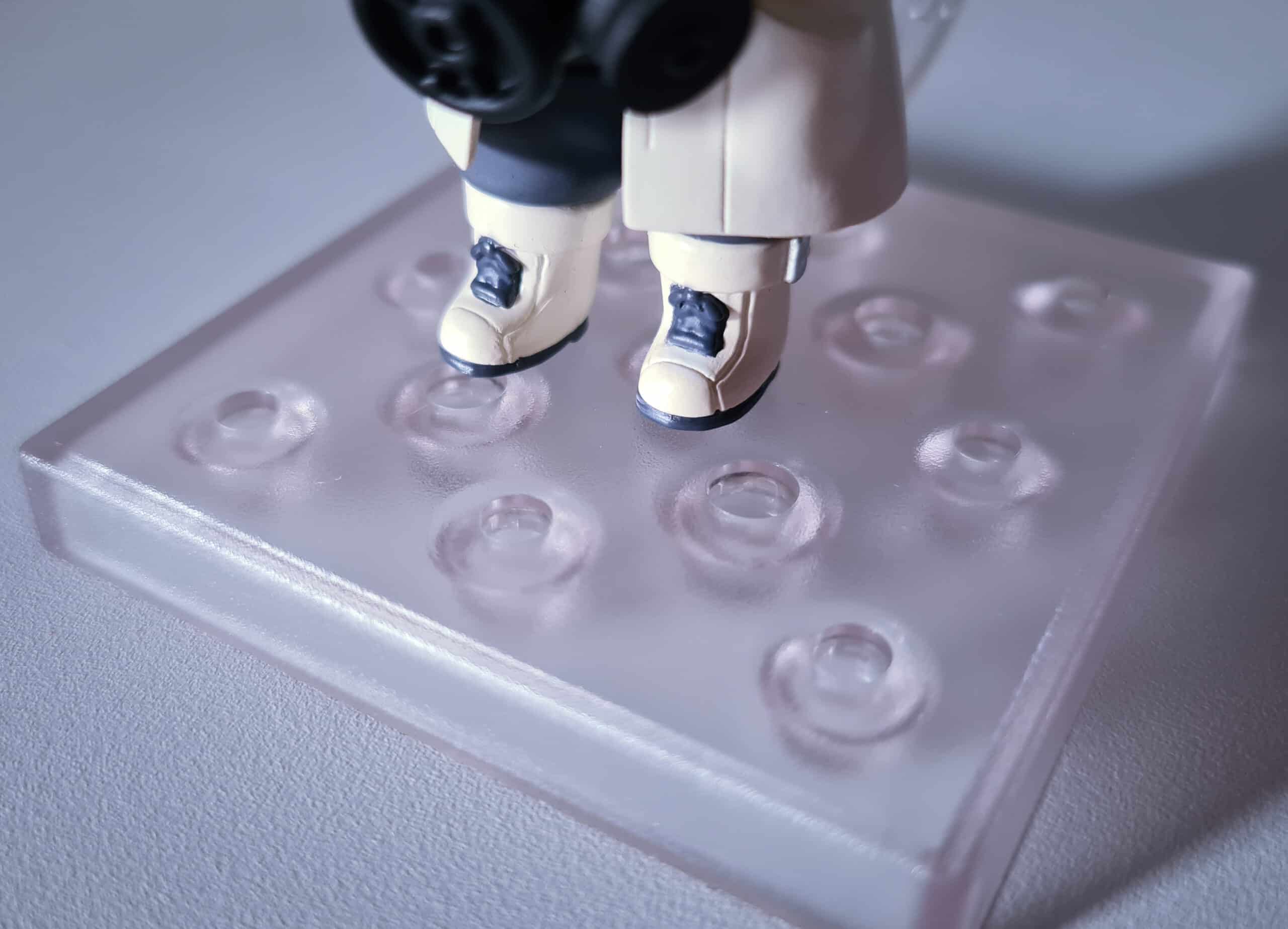 The base contributes a lot to a toy's appearance. It can complement a figure's design to boost its allure or make it feel too plain. In this aspect, though, Pops and Nendoroids have bases that offer certain advantages that others can't.
For example, Nendoroids have simple bases which allow the figure to position itself on any part. The simple design also goes well with the Nendoroids' poses since it directs all the focus on the figure.
In comparison, Funko Pops' bases have varying styles that match the characters' vibe. You can see what I'm talking about with the Bloody Levi AE Exclusive Funko Pop. It has a cloud of dust underneath the figure, which serves as the base and simultaneously emphasizes the character's deadly speed.
This last factor is Funko Pops' third win, as its bases give the figures an extra oomph that completes their look.
Key Features of Nendoroids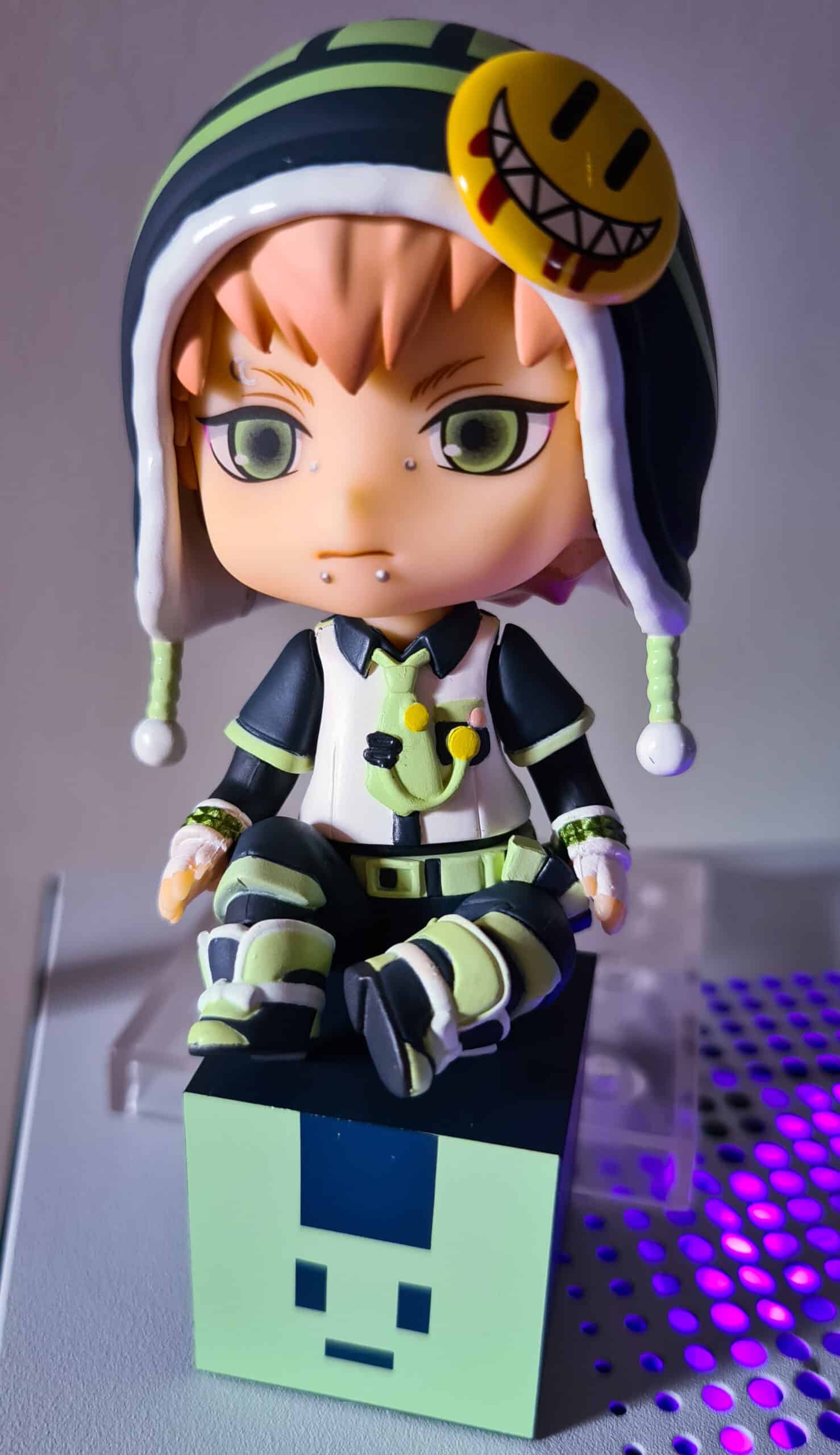 Nearly every otaku has encountered Good Smile Company's Nendoroid line at one point or another. And due to its immense popularity, it's the big-time toy manufacturer's most recognized product line. It's famous for its premier mini-plastic replicas of anime characters and other Japanese media titles.
The toy line has gotten so big that it's expanding to non-Japanese titles. It's now making Nendoroids of characters from international hits in movies and games.
Size: 3.9 inches
Price of new releases: $50 to $80.
Price of rare Nendoroids: $200 to $600
Pros
Customizable: When I say your imagination is the limit with Nendoroids, it literally is. You can change nearly every part of the figure, from the hair, face, limbs, and clothes. It's even possible to create a custom face plate by placing an order on GSC's Nendoroid Facemaker site or having it done by an artist.
Has tons of official accessories: It's easy to create any look or scene you want since GSC produces all sorts of Nendoroid accessories. You can choose from other Nendoroids' accessories or buy Nendoroid More: Face Swap, Dress Up, Face Parts Case, After Parts, Outfit Sets, Playsets, and dioramas.
Convenience in acquiring replacement pieces: Since Nendoroids can be taken apart, replacing any broken or damaged part is a breeze. Furthermore, you can request replacement pieces in case of factory defects from the affiliated store or GSC's website.
Many sold-out or rare characters eventually become available: Due to the years of persistent demand from fans, GSC has been generous with its rereleases for the last couple of years. Several previously rare Nendoroids are now obtainable in the market at reasonable prices.
It has meticulous details: Nendoroids faithfully recreate all of the character's physical features. Even the shirt's tiny buttons are sculpted, and the facial expressions are always spot on with what's shown in the Anime, game, or movie.
Cons
Ordering overseas: You'll have to order straight from Japan to collect older Nendoroids that are scarce in your area or country. This means you'll have to pay extra for international shipping and customs.
It's hard to have high-value Nendoroids nowadays: Plenty of rare Nendoroids don't remain rare and quickly lose their expensive price tags because of the frequent rereleases.
Replacements have limitations: You can't get a replacement part for older or out-of-stock Nendoroids, even when you buy it from GSC partner stores. The offer is only applicable for characters that GSC still has in stock.
Key Features of Funko Pops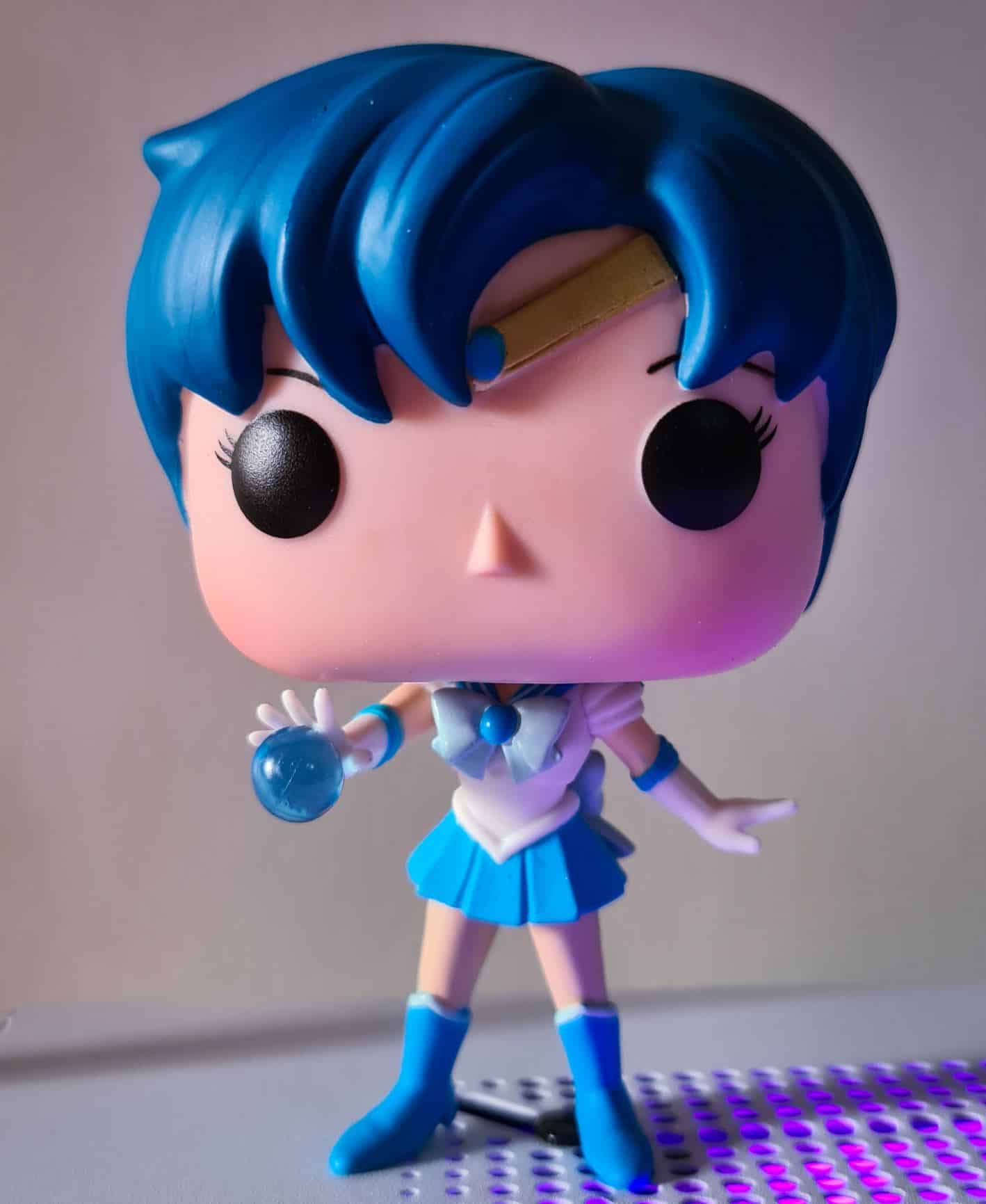 If the character is famous, has appeared on screen, or has a large following, you can bet that Funko has captured it in vinyl form. At this time, it wouldn't be a stretch to say that almost all of the iconic characters from TV shows or Movies have a Pop version. That's just how prolific and widespread Funko Pop has gotten.
It's one of the must-have toys for people of all ages and genders. The Funko's number one product line has dominated several countries and continues to be among the best sellers in the toy industry.
Size: Regular 4 inches, Big-in-Box 5 inches, Super 6 inches, Jumbo 10 inches, and Mega in 18 inches
Price of new releases: $10 to $20
Price of rare Pops: $100 to $1000
Pros
Budget-friendly price: Pops are perfect for those who only want to spend a few bucks or start an inexpensive hobby. It's the ideal entry figure for casual collectors and kids.
Accessible: It takes a long time for a regular Pop to go out of stock or become hard to find. A character will usually be in stores for around a year without any trouble or price increase.
High resell value: When a Pop becomes sought-after, its worth multiplies exponentially. A figure that was originally just $20 can turn into $100 or more once it's retired.
Wide range of series and variants: Since Funko quickly acquires licenses from all types of titles, it has a large selection pool of Pops. So it has something to offer to different kinds of people, whatever their interests may be (video games, movies, TV series, Anime, or celebrities)
Limited Pops will stay limited: Rare or exclusive Pops will always be rare. Once a character has been officially retired from the production line, they'll no longer be available in stores permanently.
Cons
Flaws are typical: There are no visually perfect Pops since sculpt and paint defects are common. You can scan every stock that a store has, yet chances are all of them will have some issue.
You'll have to go store to store for chase variants: There's no way to guarantee you'll get the Chase versions because they can't be preordered. You'll have to go to the store or order online and hope you'll receive a Chase variant.
Repetitive faces: While Pops' plain faces are part of what makes them cute, the design also makes it hard to distinguish characters from each other when they have similar color schemes or poses.
Alternatives to Consider
If you still haven't made up your mind if you want to get into Funko Pops or Nendoroids, you should take a look at similar toys. These five mini-figures may be more your cup of tea.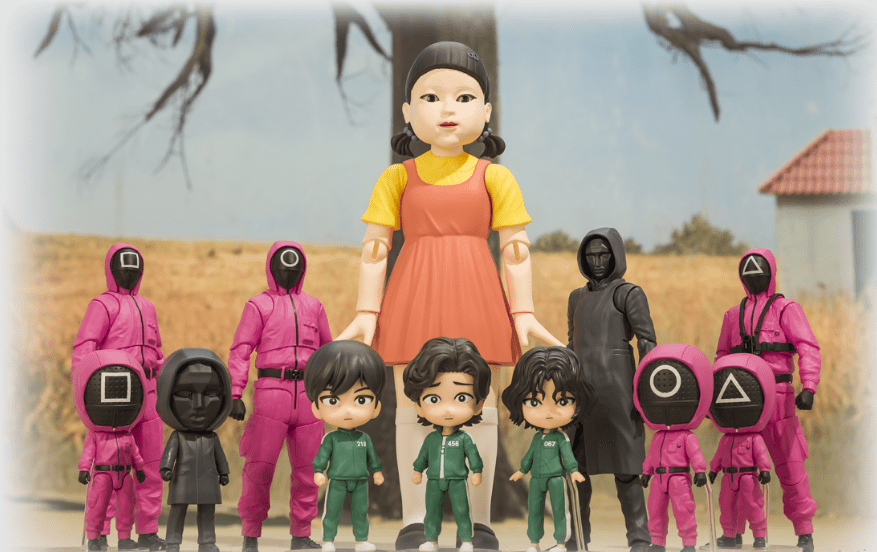 The figures under this line are smaller than Funko Pops and Nendoroids at 3.51 inches. Its general design resembles Nendoroid Dolls since they're articulated and come with additional body parts. Qualitywise, you'll be happy with this toy as most stocks have flawless paint and sculpt.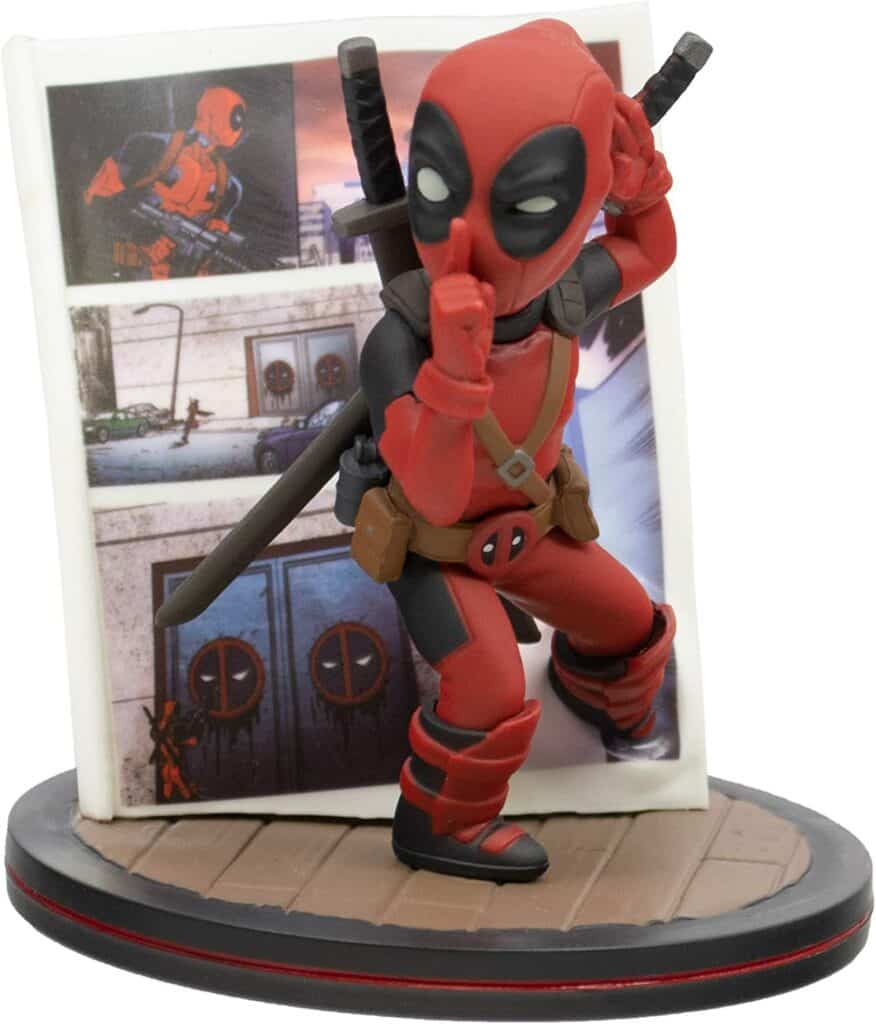 Q-Figs deserve your attention when you prefer dioramas rather than articulated toys. These figures are around 5 inches tall and have excellent craftsmanship. They also have a fantastic layout and seem like small statues that you can easily place on desks or shelves.


Figmas have the same quality as Nendoroids but have the correct body proportions of the characters. These figures fall under the action figure label, which is why they have more articulation than all the other toy lines in this article. I'm pleased with the ones I own and recommend them to those who enjoy playing with their figures. Figma characters also range from 5 to 6 inches and can be paired with 1/12 scale accessories.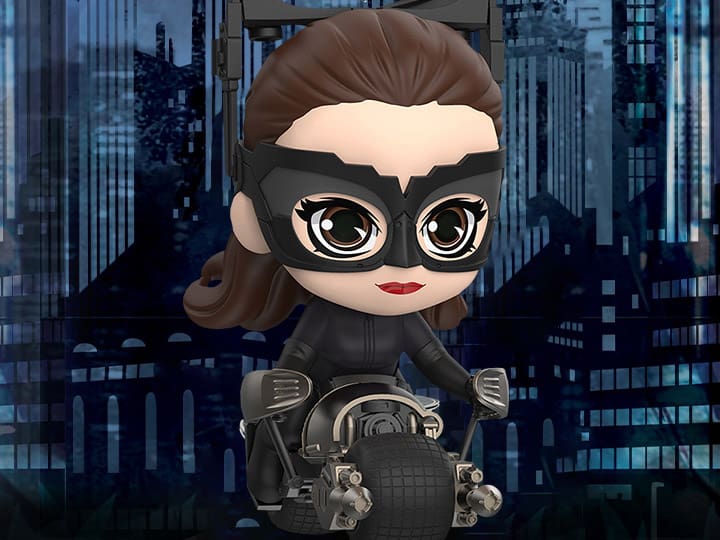 This 4-inch toy line has high-quality paint jobs and head shapes similar to Funko Pops. They're made of top-notch material and look the same as the promotional photos. I own a few pieces and have never seen any blemish. The only downside is it's concentrated on characters from the DC and Marvel cinematic universes.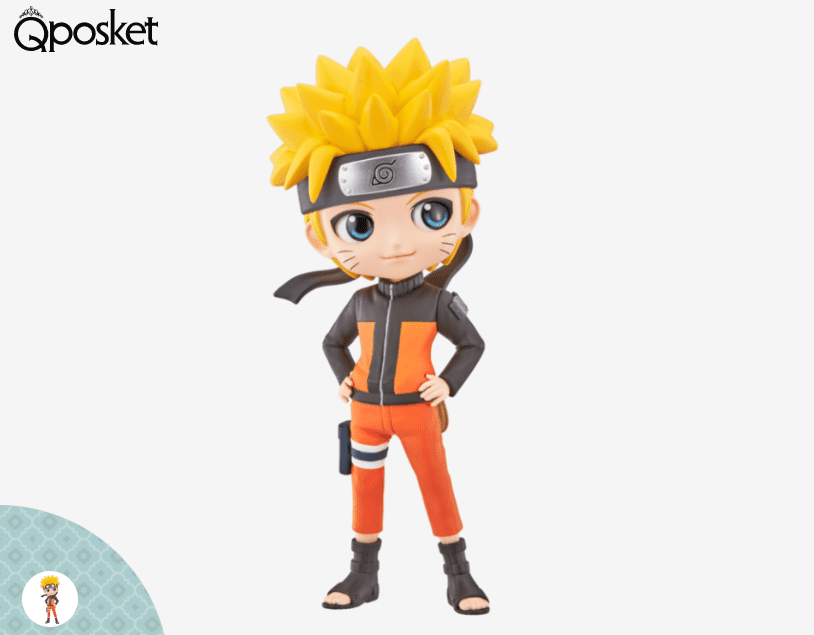 It follows the chibi style of Nendoroids for the heads and copies the actual proportions of the characters' bodies. I have a couple of these figures in my collection, and I like how classy and refined they look. They're 5 1/2 inches big and are more in line with Funko Pops since they're static figures and have multiple variants of the characters too.
FAQs
Question: Which Figure Is More Expensive, Nendoroids or Funko Pops?
Answer: If it's a regular release, Nendoroids are more expensive since they cost around 50 – 80$ during preorder. But when it comes to rare releases, Funko Pops can become more costly than Nendoroids since some Pops only have limited pieces and can go up for thousands of dollars. A prime example is the Clockwork Orange Alex DeLarge Glow in the Dark Chase Limited Edition Funko Pop, priced at around $30,000 in 2022.
Rare Nendoroids, though, only reach the $500 to $700 price range, despite being in short supply. Like the Elias Nendoroid, which costs $350 to $600 even though it's currently one of the limited and most sought-after Nendoroids.
Question: When Did Funko Pops and Nendoroids Start?
Answer: Funko as a company began in 1998, and the famous Pop Vinyl figure toy line that collectors know and love was publicly introduced in 2010. So the Funko Pops we're familiar with have been in the toy industry for 13 years.
Good Smile Company started in 2001 and released the first Nendoroid in 2006. This makes 2023 its 17th year in the industry.
Question: Where Do Funko Pops and Nendoroids Come From?
Answer: Nendoroids are one of the primary products of Good Smile Company, a Japanese figure-making company. Meanwhile, Funko Pops come from Funko, an American company that mainly produces collectible items, such as toys, clothing, and plushies.
As for production, Nendoroids are manufactured in Japan and China. Funko Pops are manufactured in Vietnam and China.
Nendoroid vs Funko Pops: Conclusion
The best choice between Nendoroids and Funko Pops is always the former. They surpassed the quality of Funko Pops a long time ago and kept improving with time. GSC's production line has also grown and is producing characters from western media.
Meanwhile, Funko has only improved the Pop's design a bit to appear more modern. But as for its paint job and sculpt, it still hasn't changed much from before. It's still plagued with constant factory defects. Of course, Funko Pops are still interesting and fun. They're affordable and are decent representations of beloved characters, after all.
However, when you want to collect first-rate toys, Nendoroids will give you the premium quality you're looking for. You can see and feel that every inch has been crafted with precision and that your money is well spent.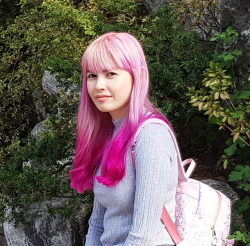 Latest posts by Charissa Fuentes
(see all)