These little vinyl Funko Pop friends are now popping up in some pretty bizarre stores and seem to be everywhere. But get your typing fingers ready; there is one tried and true method to finding the exact Funko Pop you seek: look online!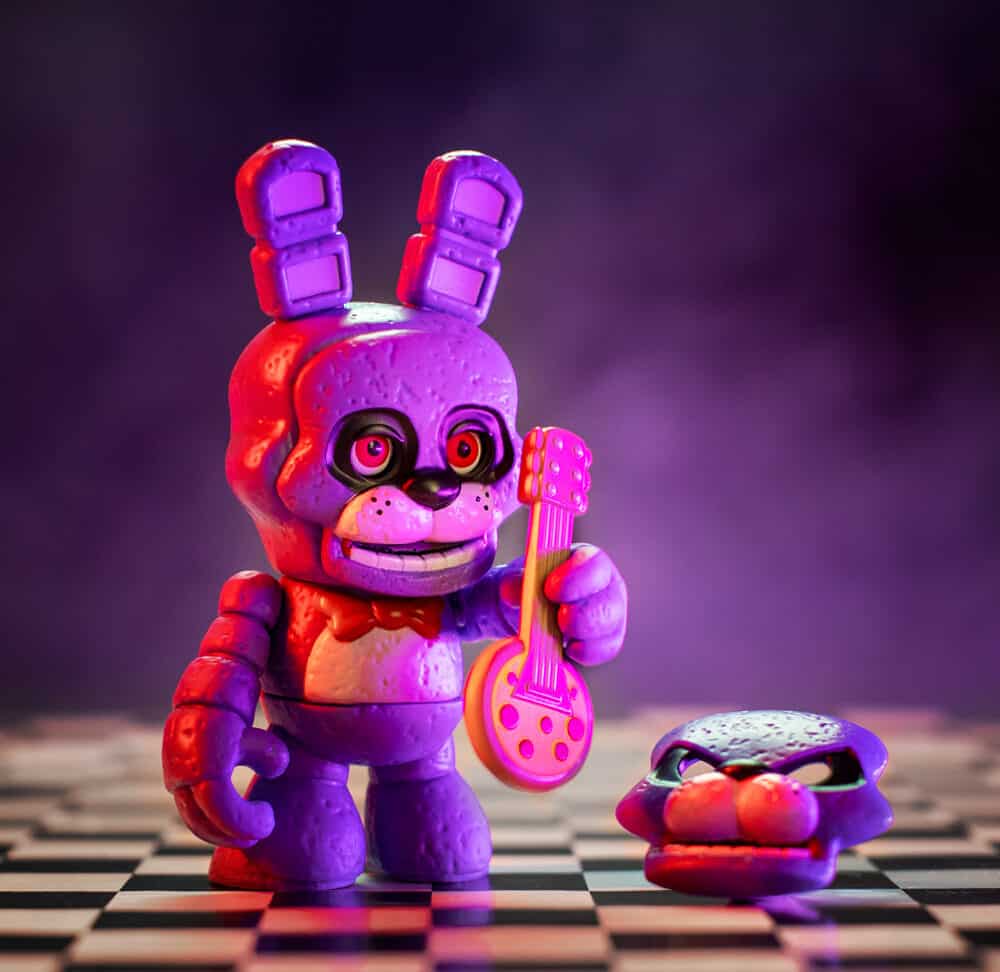 Some of the Best Funko Pop Sites
*New Funko Pops*
This is one store with some serious collectible vibes throughout it. I have found numerous obscure and hard-to-find Funko Pops in their virtual shop. Hot Topic also offers exclusive Funko Pops that you might not see in other stores.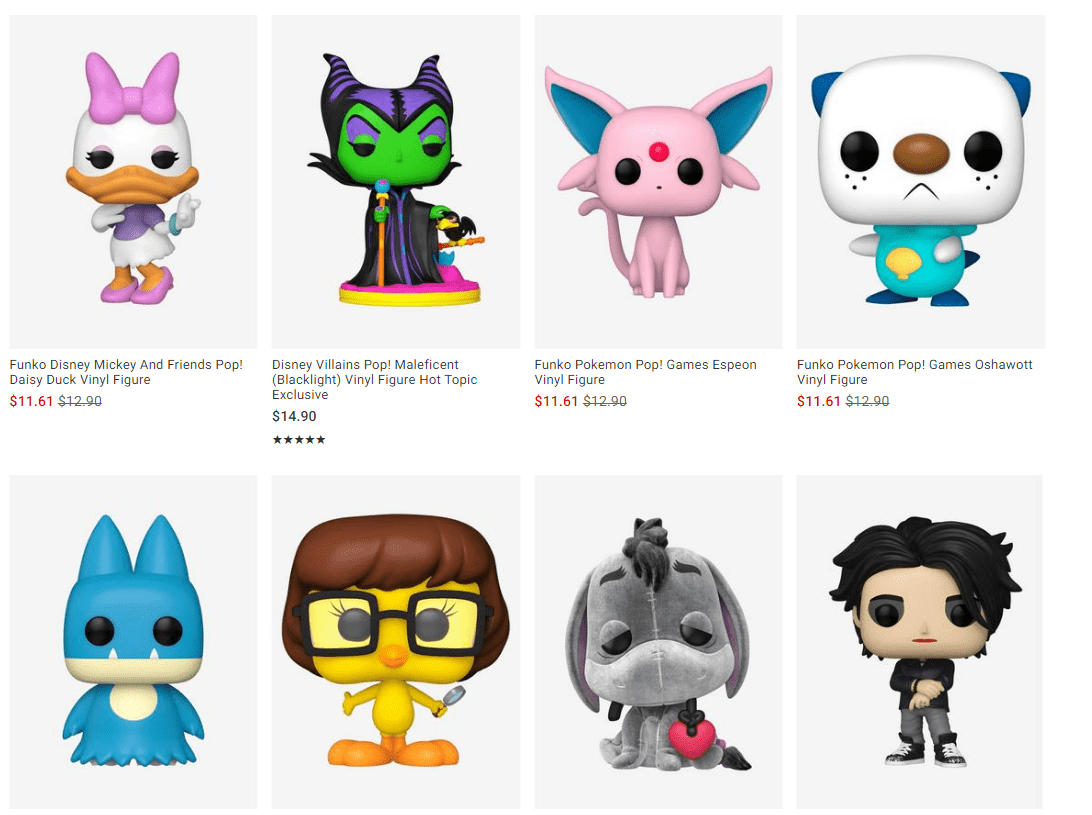 I've found a lot of really great Funko Pops while shopping at Target online. They have fast shipping and low prices and offer numerous Funko Pop Exclusives. But unfortunately, they only tend to have the highest trending Funko Pops and may not be an excellent resource for seeking older generations of Funko material.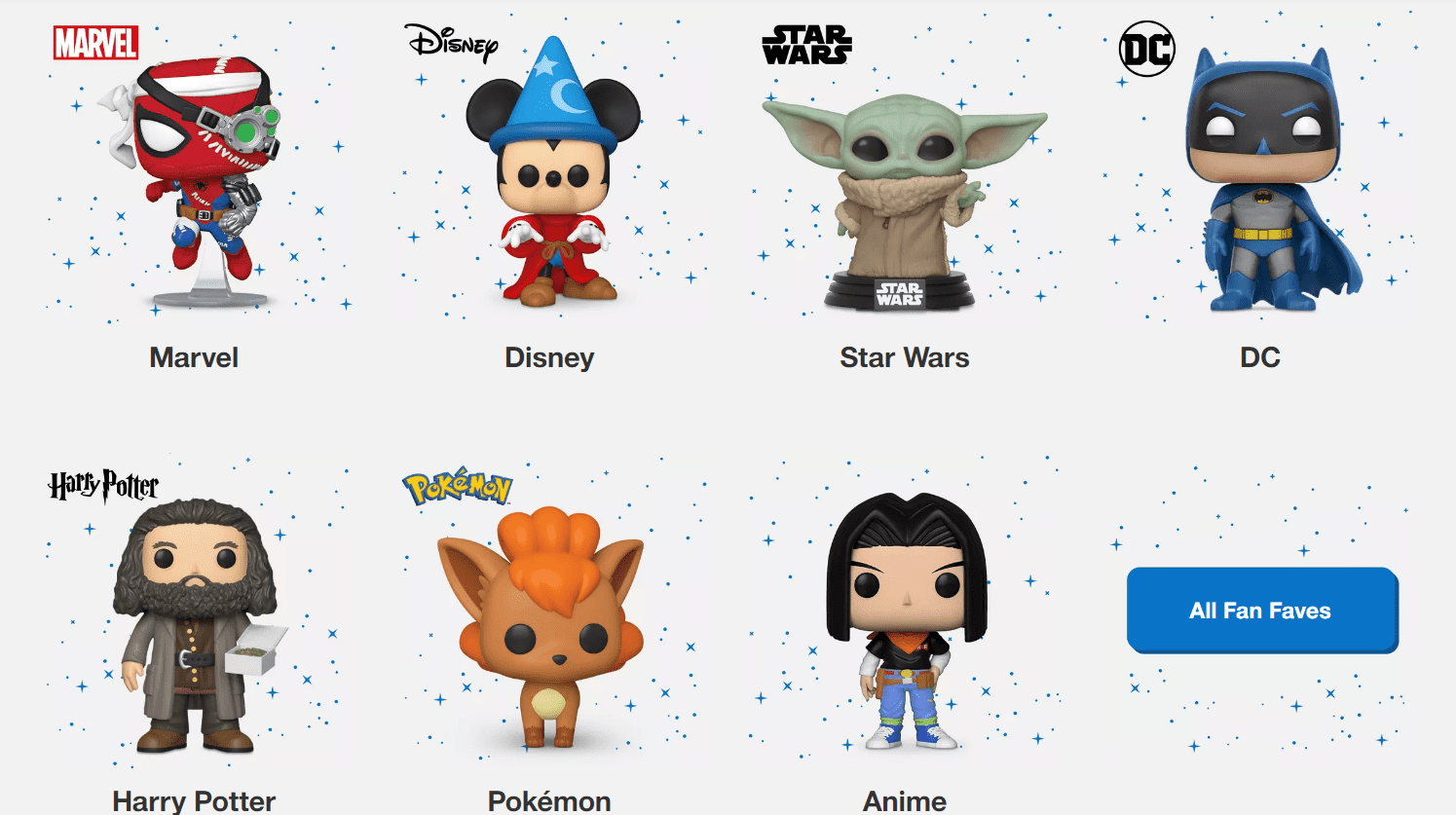 This is another excellent place to do some serious Funko Pop shopping. Not only do they have exclusives, but they also have a vast library of in-stock and pre-order Funko Pops available. In addition, they offer the best selection of gaming Funko Pops.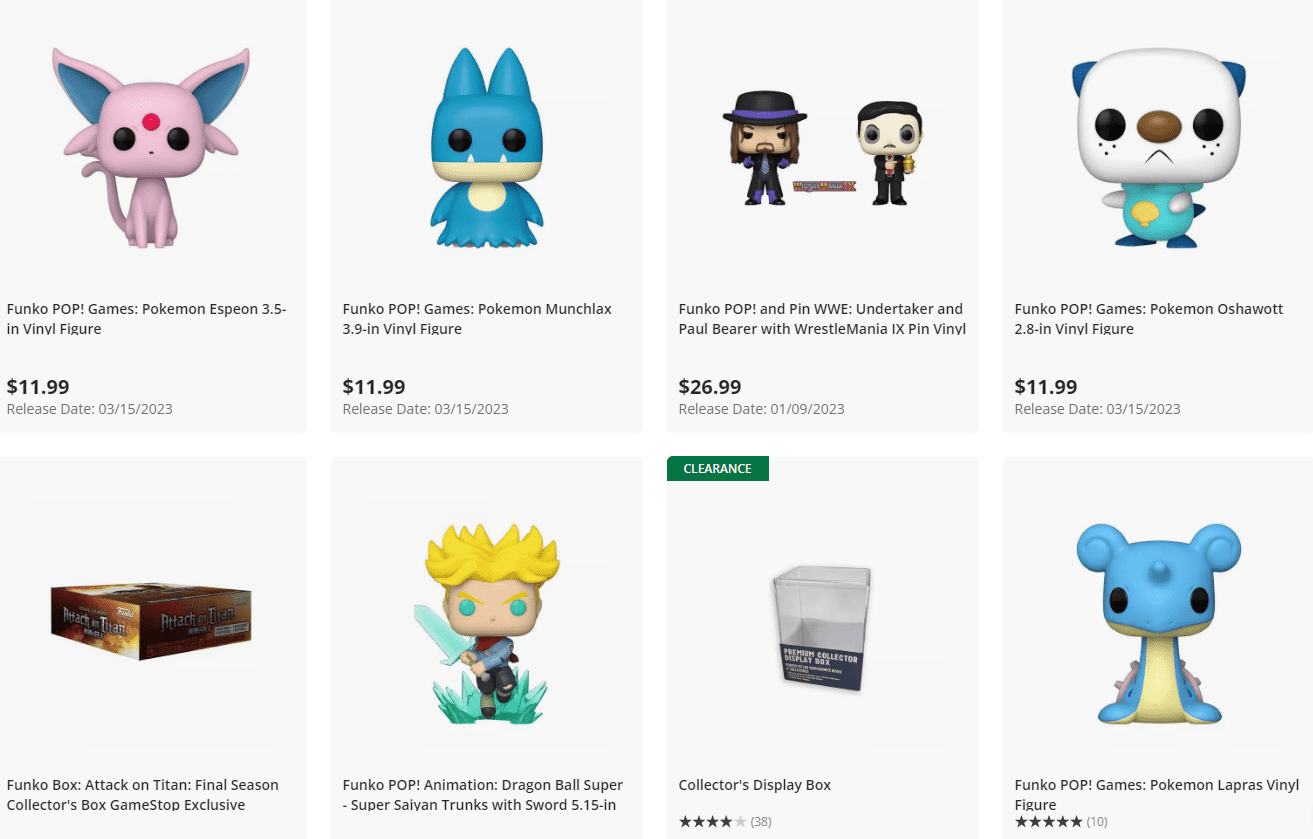 Naturally, I must include the holy grail of Funko Pop collectibles; the official Funko online shop! They have everything. Seriously. It would be best if you acted fast, though, because special exclusives or possible chase variants can sell out quickly.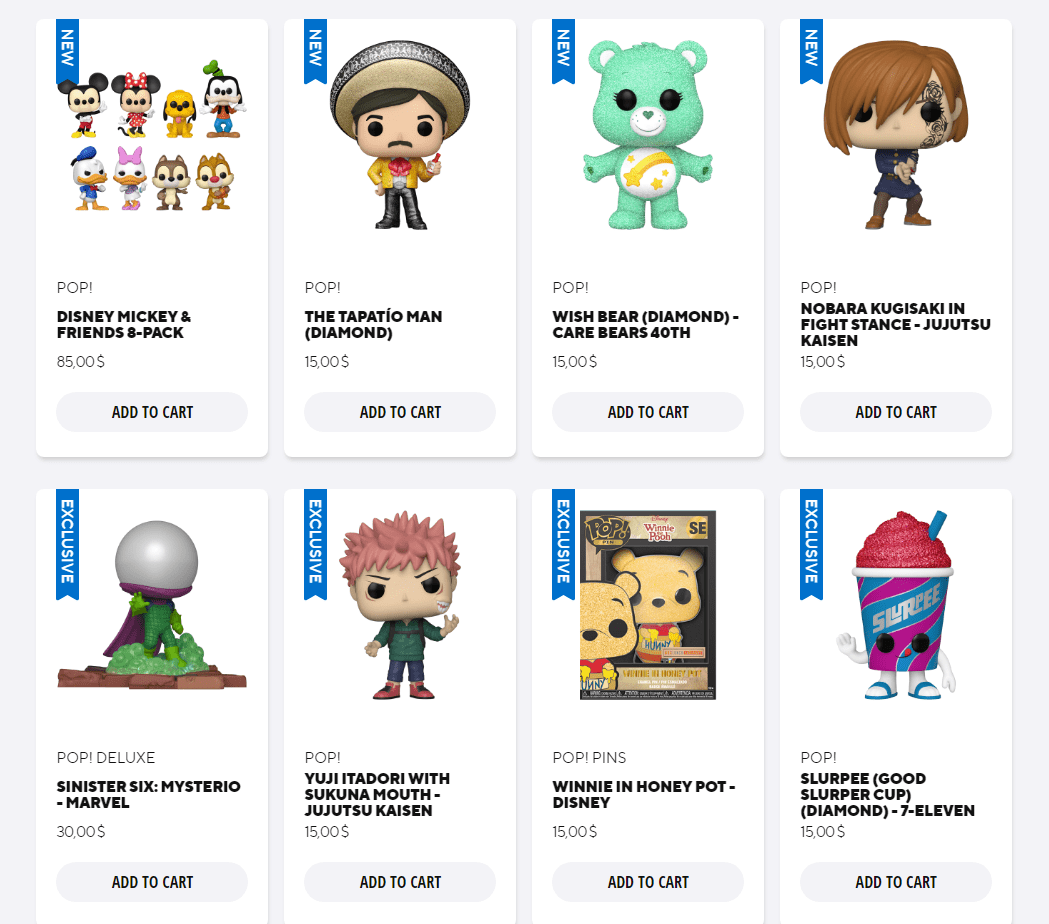 The discount store queen, Walmart, offers tons of Funko Pops to add to your collection. Shopping in their stores for Funko Pops is generally pointless because of the disorganization that shopping online is the best choice. There are even Walmart Exclusive editions of Funko Pops. Funko Pops are around the same price everywhere unless you are looking for a rare reseller Pop.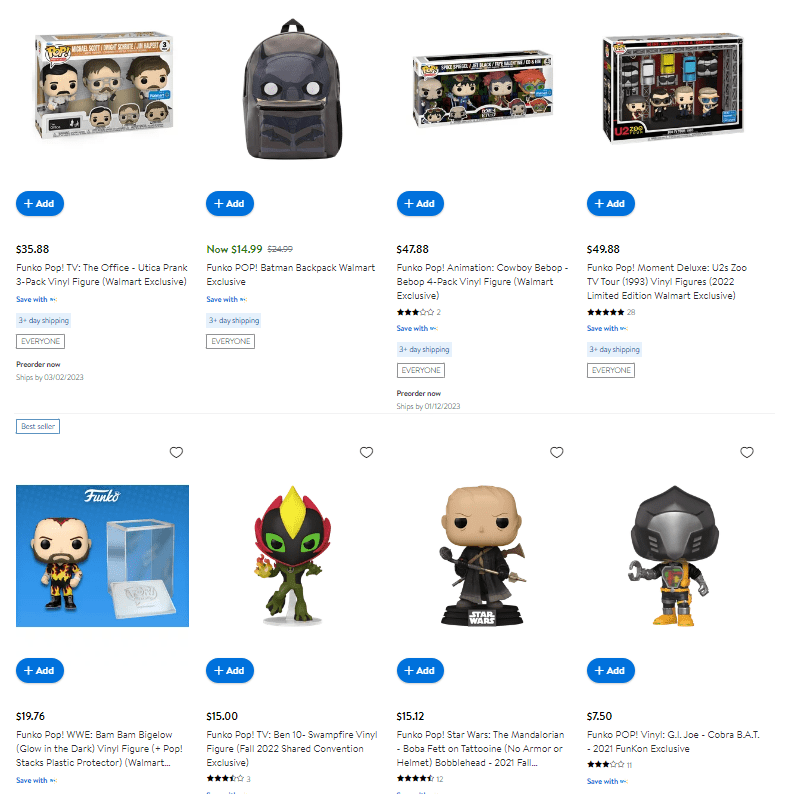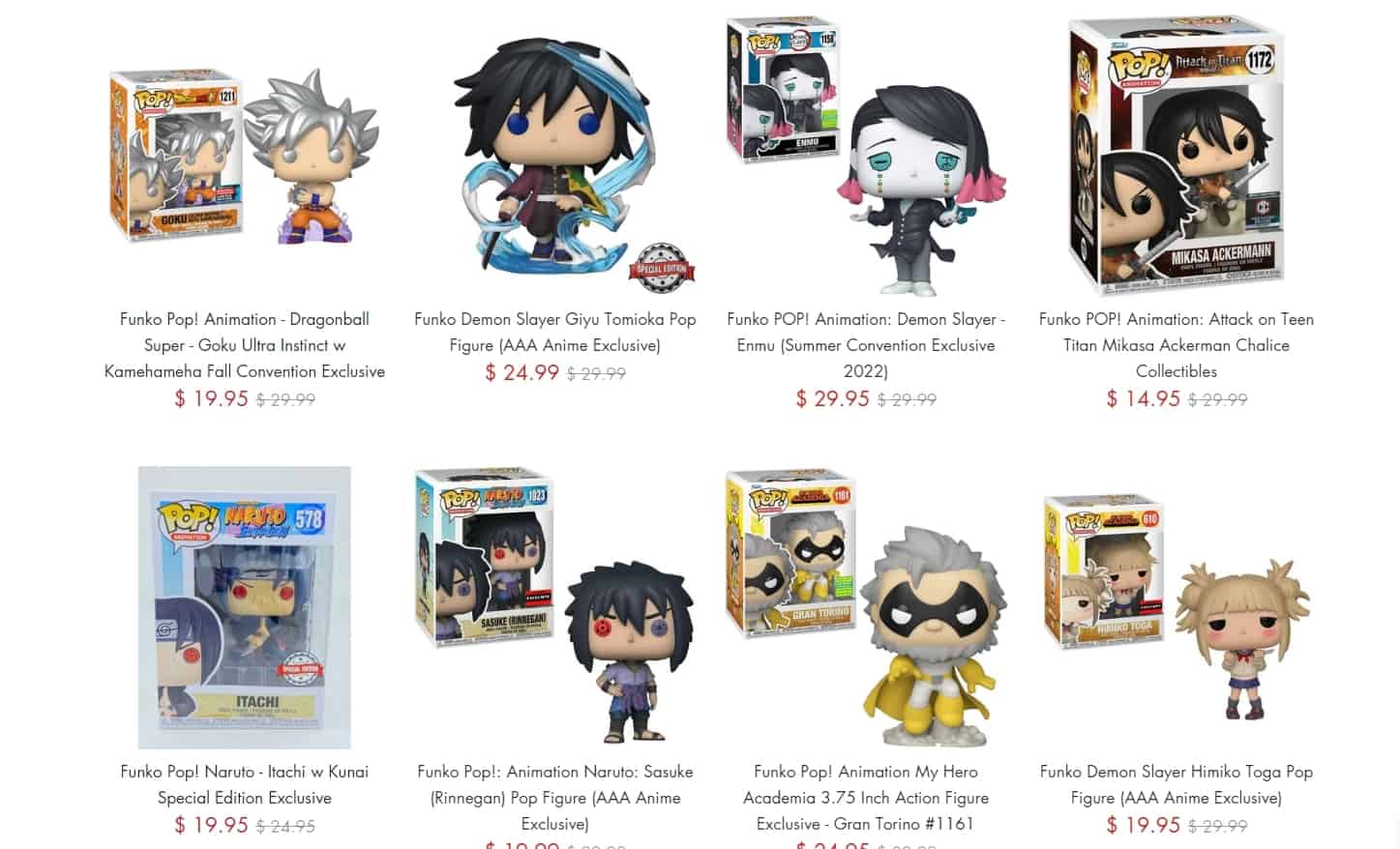 This great online shop is filled with a wide array of hobbyist dreams. They also have a lot of Funko Pops and even have exclusives. For example, you can shop vaulted Pops and chase variant Pops. They have a lot of cool stuff, and their site is much more fun to explore than Walmart's.
Surprisingly, Barnes and Noble has a wide selection of Funko Pops online. They might have a few in their stores, but I recommend saving gas and time and checking their online inventory.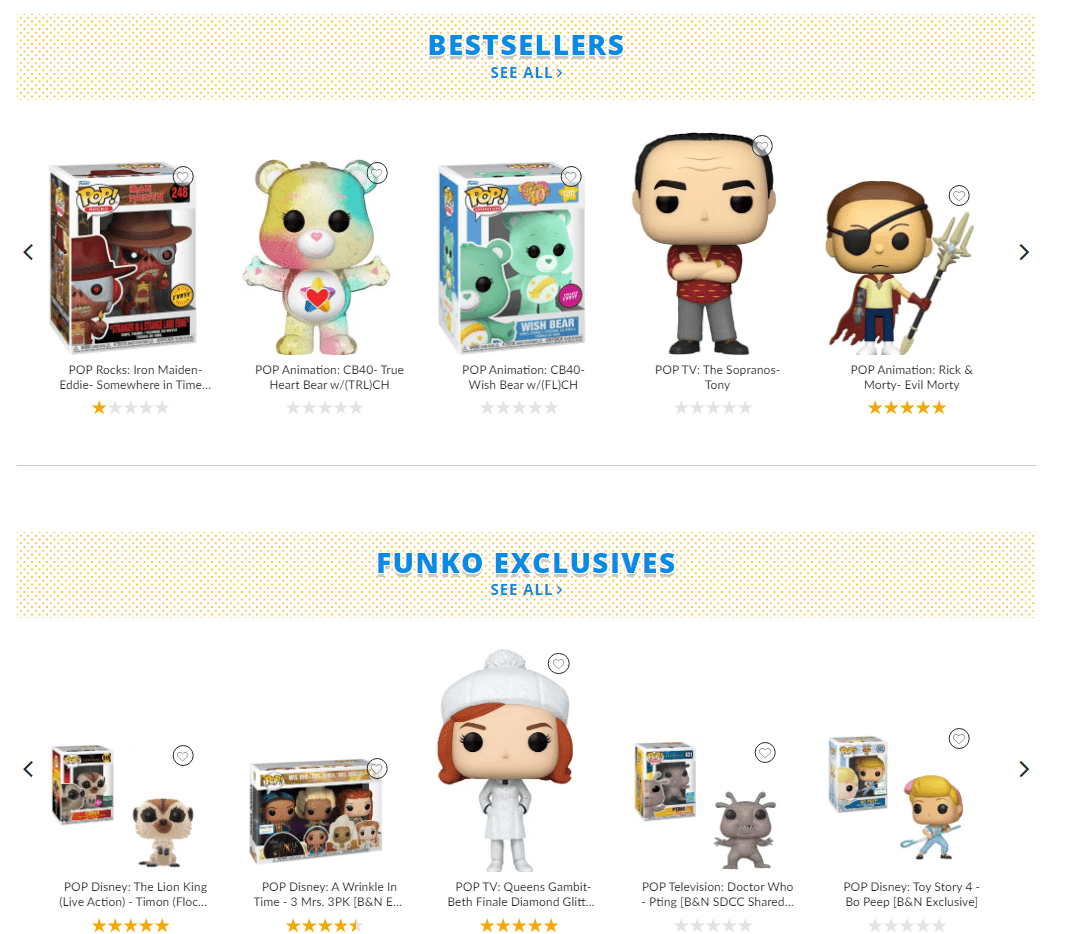 *Funko Pop Reseller Sites*
For the most part, you want to only try this option if you are seeking a Funko Pop that is no longer available new from the sites listed above. Otherwise, you will encounter plenty of sellers trying to double or triple the price of a Pop you can buy at Target for much less.
You might get lucky, or you might not. If you are in a bidding war, it can be stressful and become expensive quickly. Know when to cap your offers. This online store is probably the largest reseller site, and they constantly have new Pops showing up to be sold, so check frequently.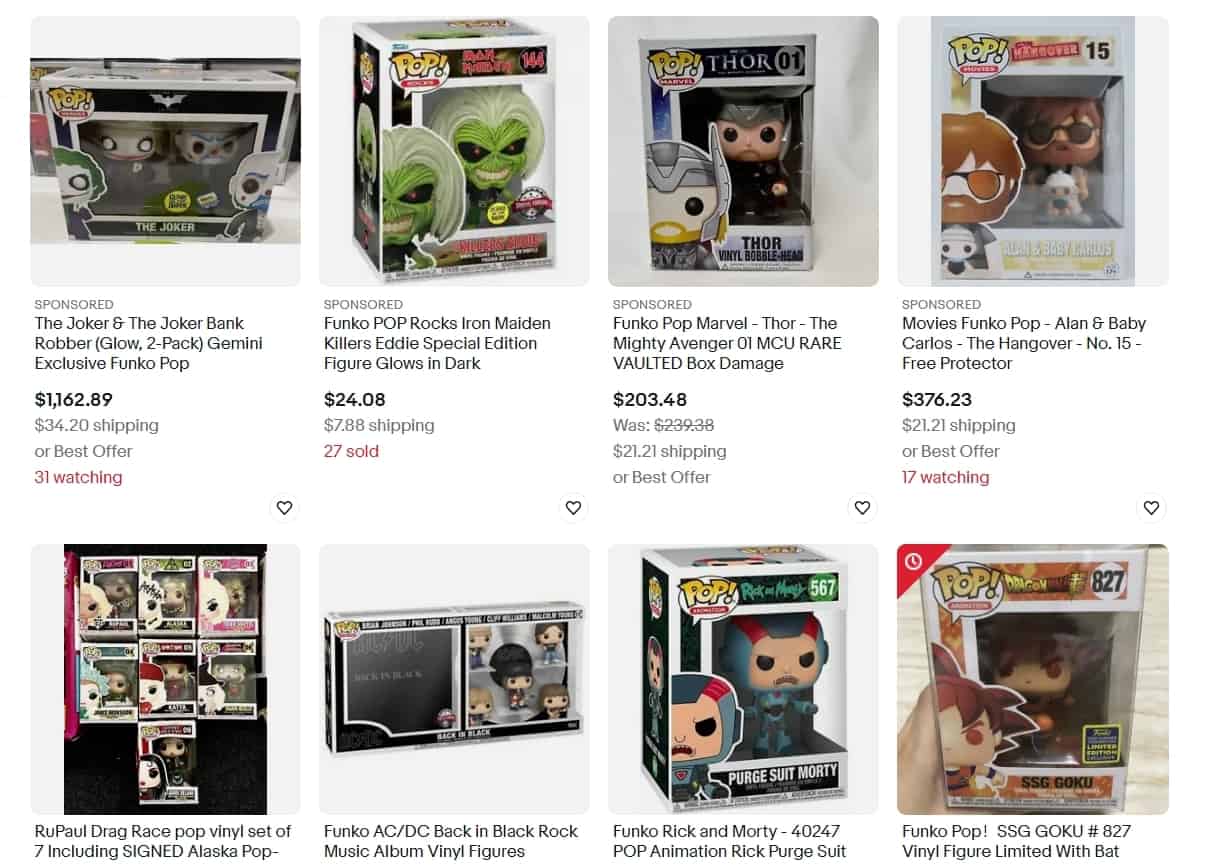 This reseller site offers an excellent selection of new and used Funko Pops. You can find pretty much any Pop you are looking for here, but just like the other sites, you will pay for what you get. The rarer, the more expensive the Pop can be.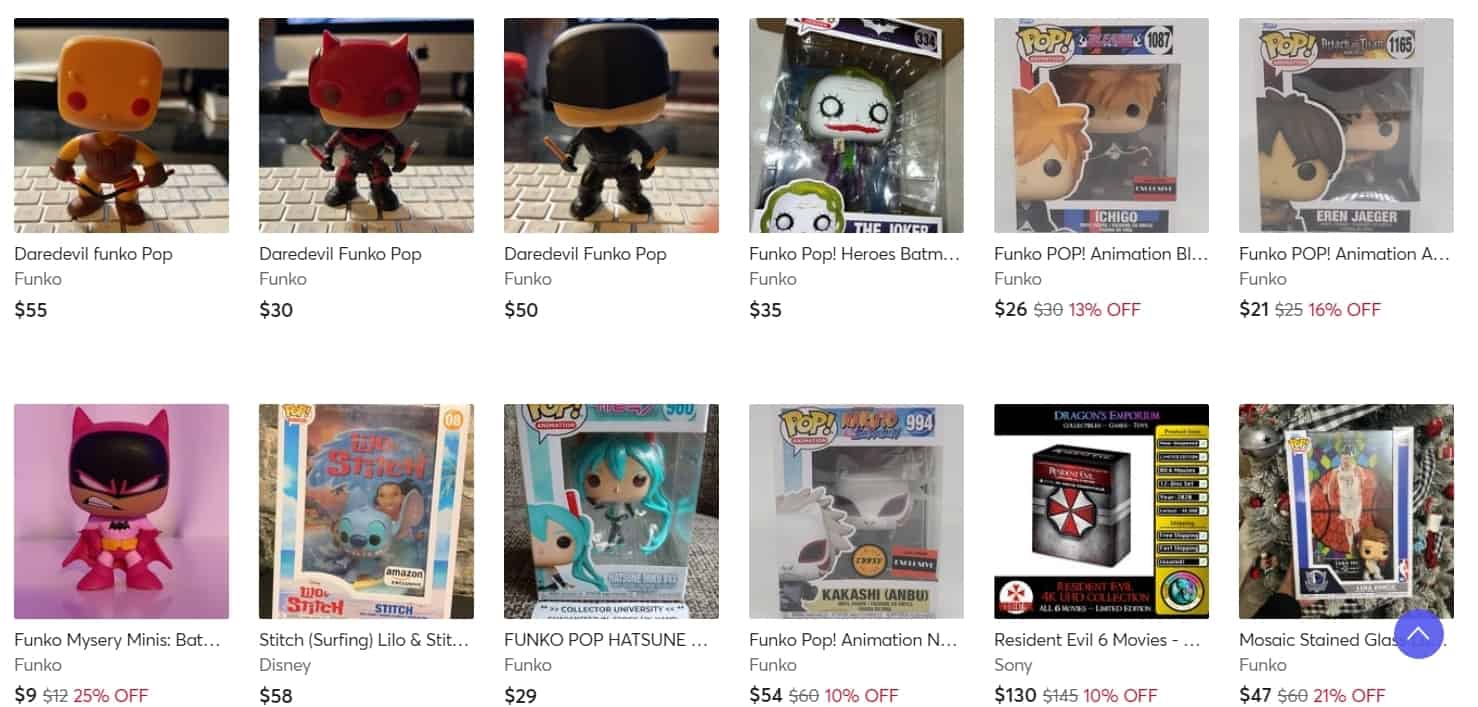 You will find pages and pages of Funko Pops for sale on StockX. You can view the upfront prices and make your selections based on that. At a glance, they have many rare Funko Pops for sale, but you will pay for the quality and availability. Tip: look on payday!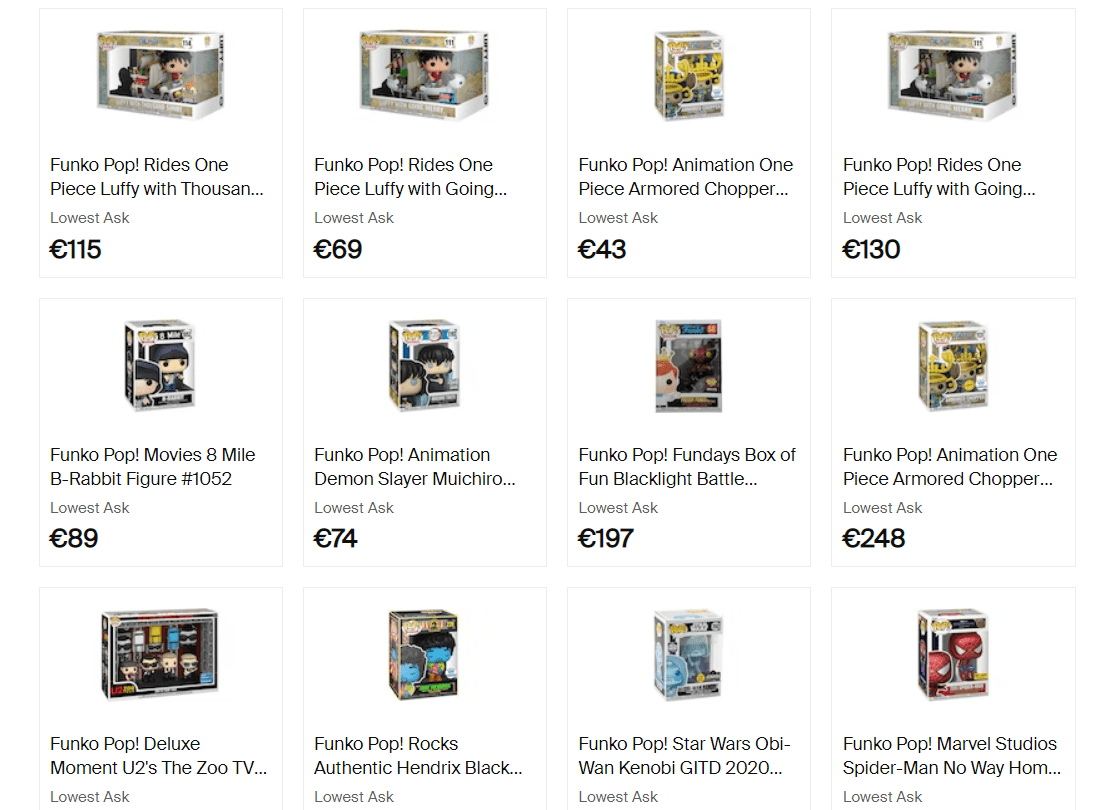 I like this online store because it isn't a big-name store that everyone and their brother knows. Sometimes you can get lucky on here and find Pops you might not be able to see on other reseller sites. Plus, they have so much cool stuff!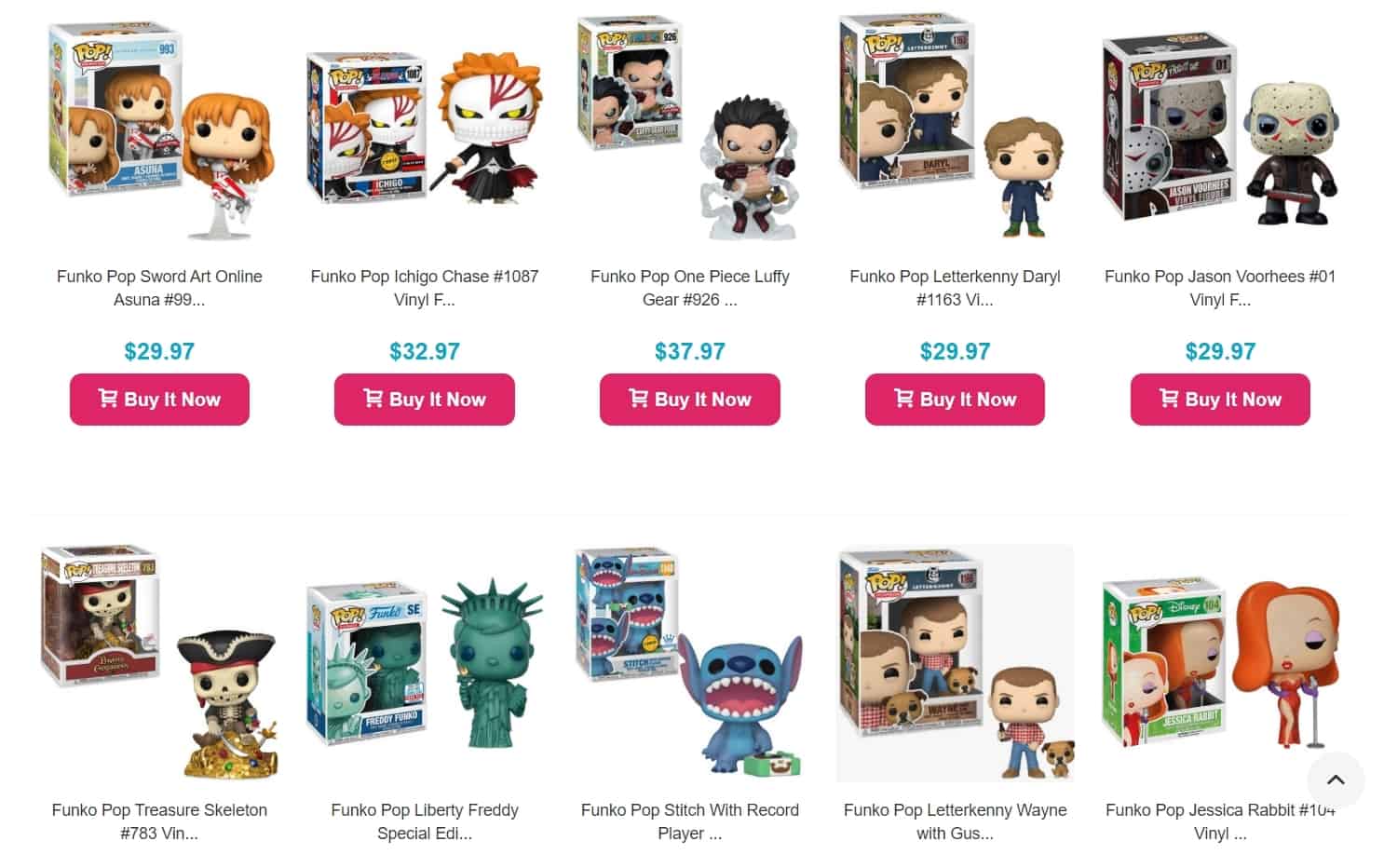 This is the legit one-stop-shopping for almost any Pop your nerdy little heart may desire. They are fantastic and offer so many great Pops that you will have trouble deciding whether to pay your rent or buy all of the Funko Pops!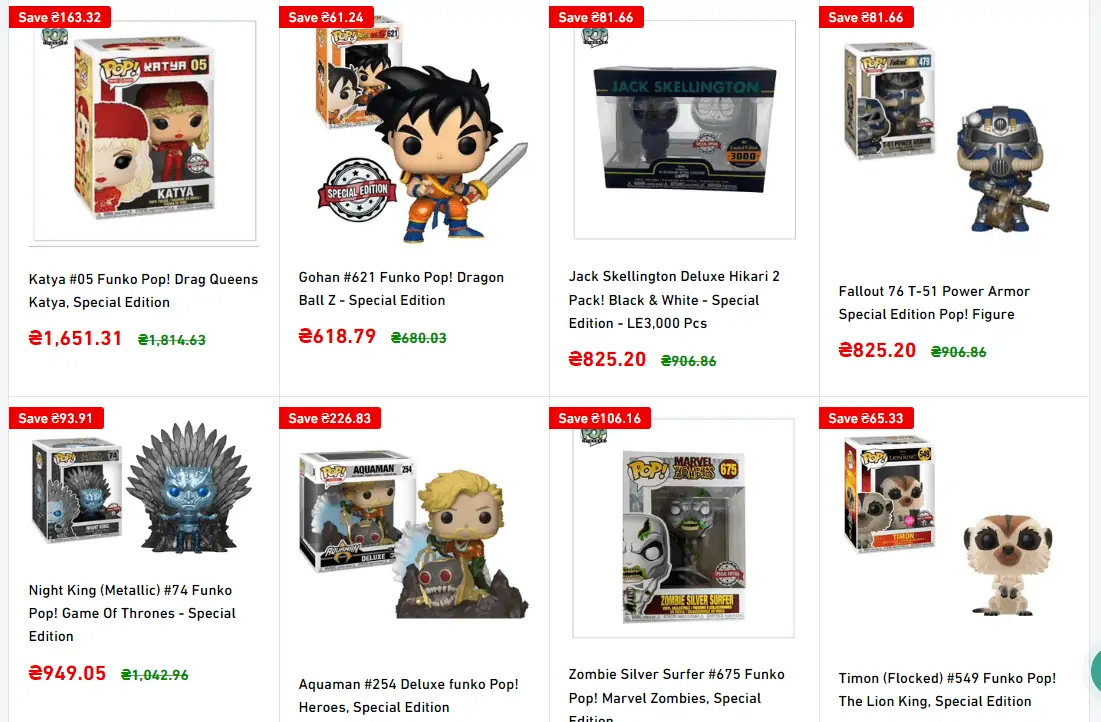 FAQs
Question: Can I buy a Funko Pop of myself online?
Answer: Straight from the mouth of Freddie Funko himself, "No." You can only inquire about creating a Funko Pop of yourself if you visit Funko in person. That's pretty awesome that you can have a Funko version of yourself at all. Go ahead and buy the plane ticket.
Question: Which Funko Pop is the hardest to get?
Answer: Take this answer with a grain of salt because these are fact-based opinions, but they do change. What might be the most sought-after Funko Pop of all time today could be very different next month. The Superman Metallic Blue Variant is rare and worth quite a bit of money.
Question: What the heck does vaulted mean in the Funko Pop world?
Answer: Vaulted means that the specific Funko Pop is no longer available online or in stores. However, you can still find some vaulted Pops on reseller sites. If you want it bad enough, there is always a way!
Ready, Set, Shop!
If you are the googling type, spend a bit of time googling the Pop you seek and see what comes up. Sometimes you can find some scarce stuff on more obscure sites with less traffic. Just because the first page your google search brings up looks good to you doesn't mean you won't find a better deal or quality on a different lower-ranking site. I like to look at the first five pages of google search results.
Another EXCELLENT place to get unique, just released Pops is to get your booty to Comic Con. That does mean you'll need to change out of your pajamas, find a way there and have a way to pay for the latest, just released, one-of-a-kind Funko Pop making its debut. These Pops often end up being worth a lot of money because Comic Con was the only place you could find such a variant. So, I'm off to do some searching of my own. Happy hunting!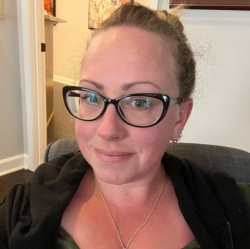 Latest posts by Katie Downey
(see all)