Most of us, in some way or another, grew up with Nintendo as an integral part of our childhood, with many fond memories being created around their consoles or video games. Those of us who were lucky enough to hold onto this childish joy instead of becoming corporate shells have probably kept up our love and support for the company and its creations ever since. Well, this is the case for me anyway.
When I was a kid, playing my first Super Mario game and exploring the world with Link, I was just that, a kid. I was incapable of buying anything I saw associated with Nintendo at the time, never mind growing a collection.
While this portion of my life definitely scarred me, I did manage to make it out the other side, becoming an adult with adult money and a complete lack of respect for any disposable income. Therefore, I set out, buying everything I possibly could remember from my childhood Nintendo days that I couldn't afford back then. However, I hit my first roadblock when I realized much of this stuff has increased in value over the last twenty years. 
So, with all this in mind, let's take a look at the world of Nintendo collectibles with an eye for the items that will not only increase the cool factor of your collection but are also affordable for someone with a normal income stream.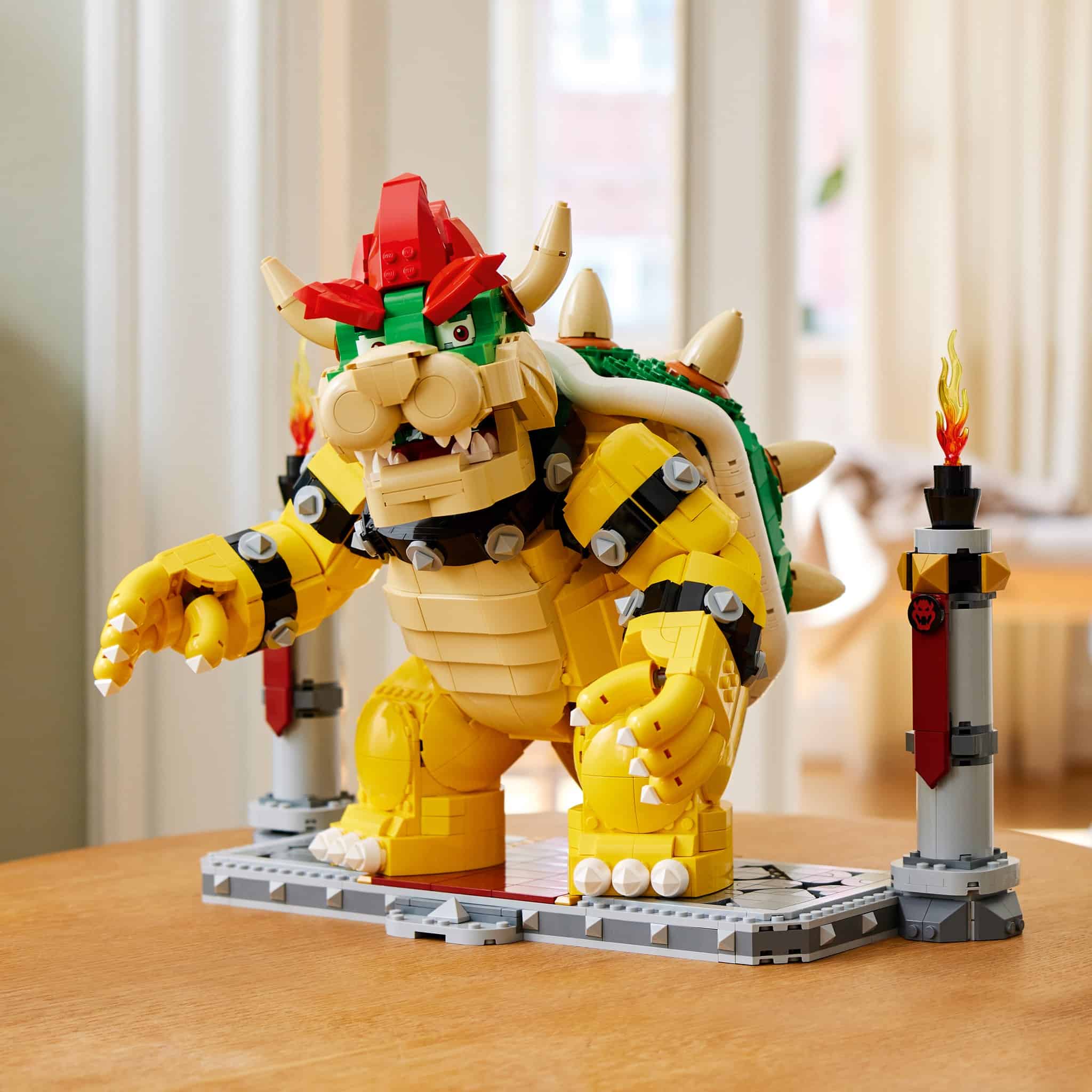 Quick Look Items
Selection Criteria
All of these products must be, in some way, related to Nintendo.

The merchandise on this list must currently be for sale.

All products must look good as part of an overall collection.

No duplicate items or versions from other companies.

Considering the current value and possible resale profits, these items must have good value for money.
The Best Nintendo Figures For Your Collection
Nintendo is one of the best companies for collections based around figurines. This is because they currently and always have produced their own figurines, selling them from their store at a reasonable price for years now. The recent line of Amiibos that the company has launched allows us fans another means to bulk up our Nintendo figurine collections.
That said, Nintendo has released so many figurines over the years that it is hard to know which ones are worth your time and money. So, let's take a look at the ones I think should already be a part of your collection.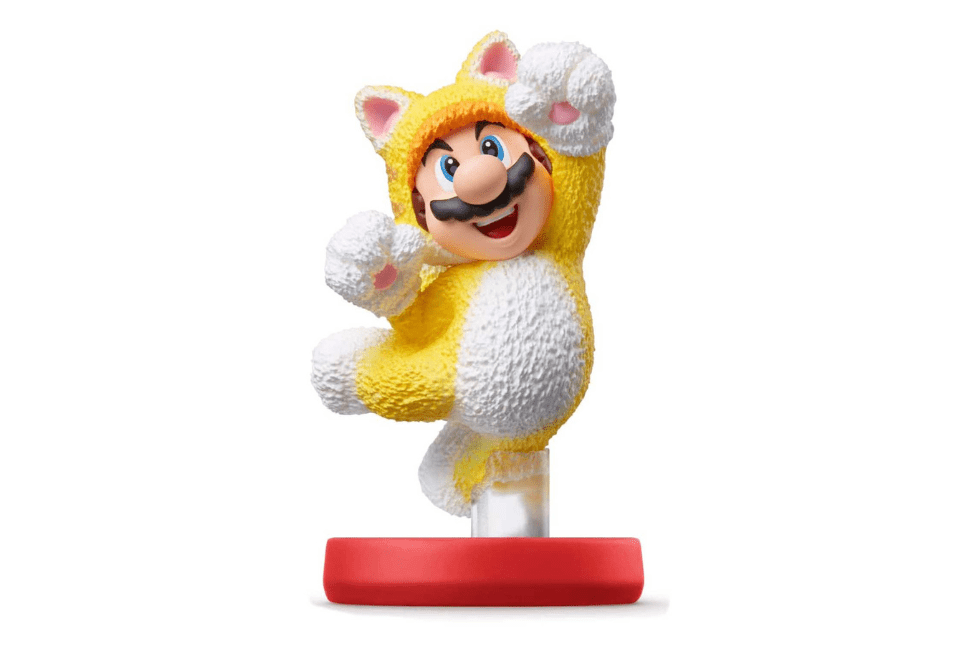 One of the best things to add to your collection of figurines is alternate versions of lead characters. Therefore, this version of Mario, wherein he has the features of a cat, is perfect for your collection as it is sure to increase in value over the years. 
This figure was only released in February 2021; you can still easily get your hands on one from places such as the official Nintendo store.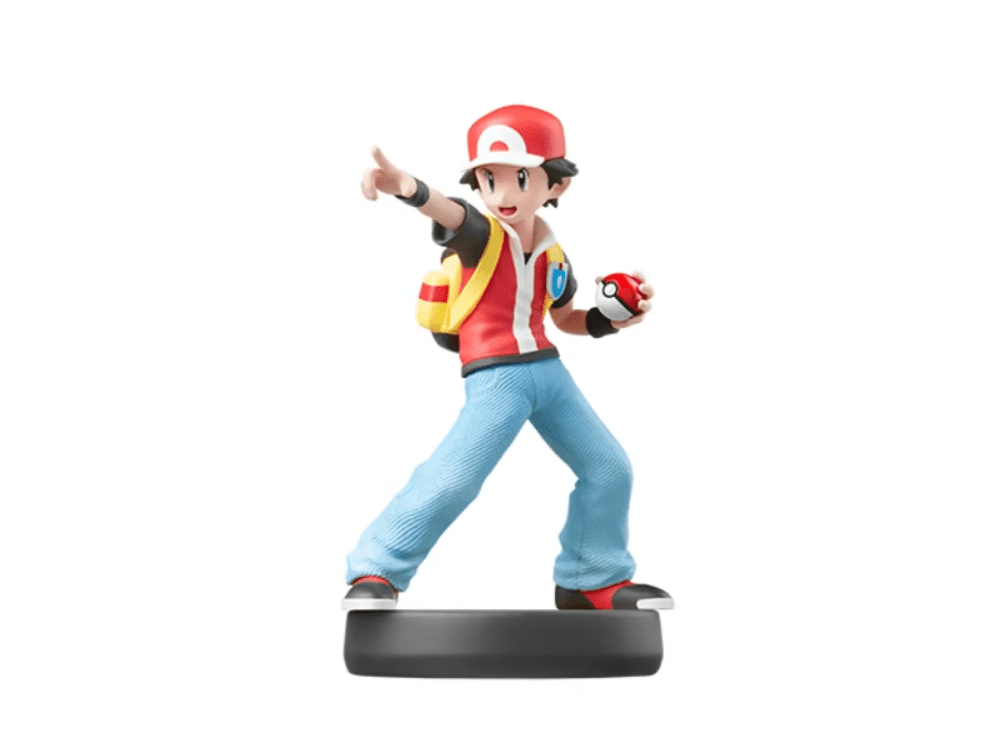 This figurine is sold under the name "Pokemon Trainer," but we all know that the amazingly detailed and colorful figure is none other than Ash Ketchum himself, the protagonist of the Pokemon franchise. 
This figurine is part of the Super Smash Bros series and could be the perfect addition to any Nintendo collection.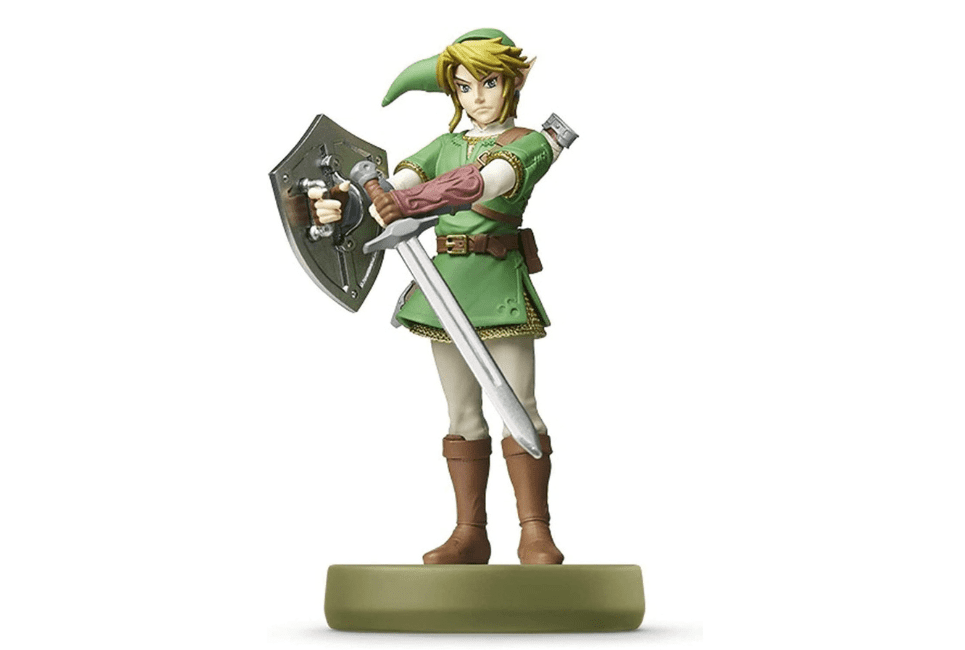 Any Zelda or Link-inspired figurine is always going to be perfect for your Nintendo collection; however, this one is even better, featuring Link in their classic pose from the Twilight Princess game. 
This one is perfect for mega fans of the Zelda series who love to show off their in-depth knowledge of the games.
This figurine comes from the Mario Bros Premium Figurine Collection. The figurine is not only affordable, costing under $15, but it is also a great addition to your collection, coming from a limited editing run of figurines from Nintendo.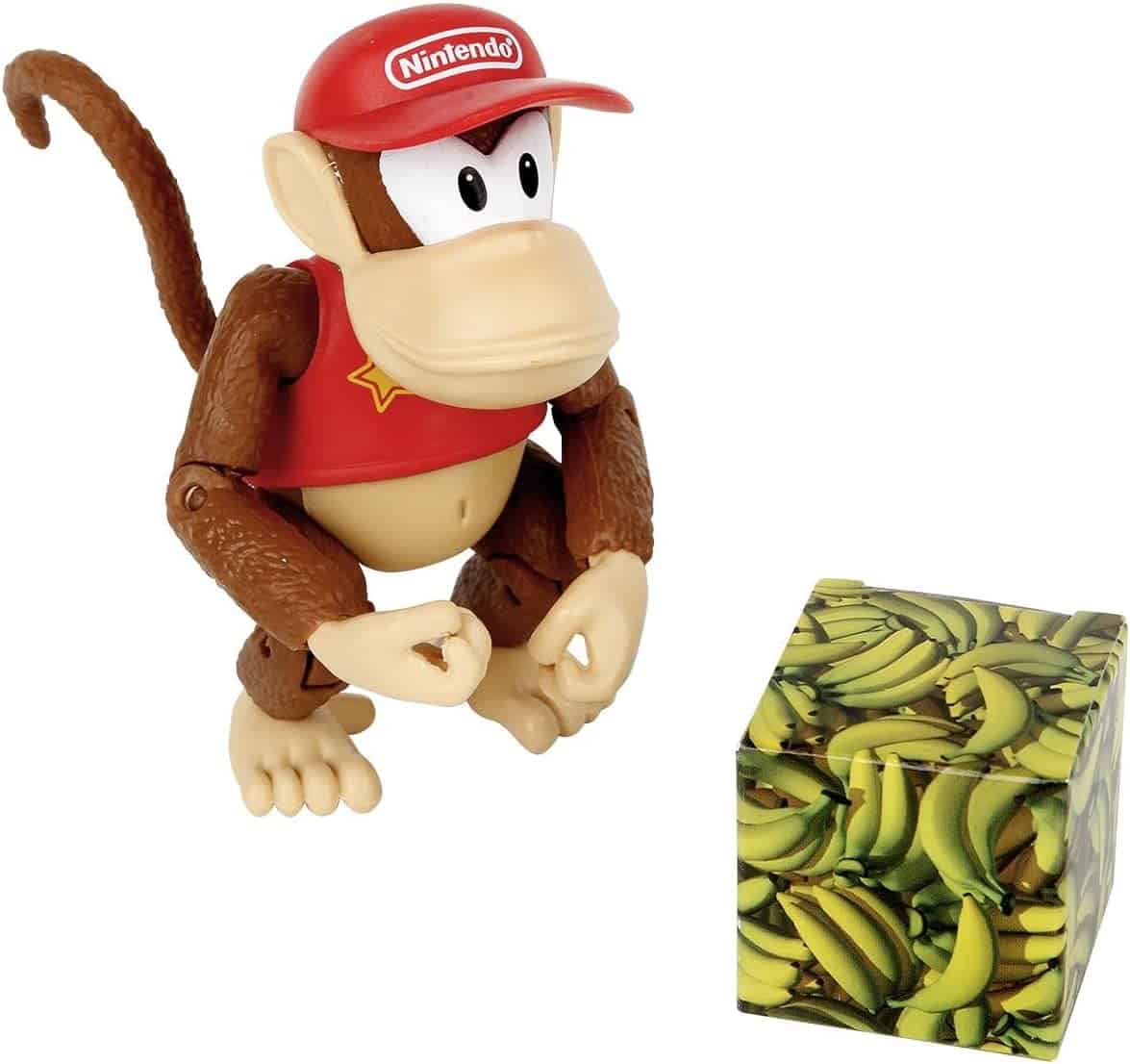 This version of Kong belongs to the World of Nintendo series of figurines. This series is vast and full of amazing figurines, so it is a good area to build a collection around. This particular model also comes with a mystery banana accessory. 
Pros
Figurines are cheap and easy to acquire slowly, building your collection over many years.

These figures are readily available from the official Nintendo store.

You can bulk out your collection with figurines published throughout the years. Allowing you to possibly find items for very cheap in your local yard sales and charity shops.
Cons
Figurines are not worth that much money until they are no longer being made, but Nintendo does not seem to be stopping manufacturing these items anytime soon.

Many of these items are made at the same time; therefore, they are not rare.
Best Nintendo Plushies to Add to Your Collection
In my opinion, one of the best things to collect from the extended Nintendo universe is plushies. These items are readily available from the official Nintendo store, but you can also easily get them for a real steal at yard sales and charity shops. 
I also enjoy how you can easily build a huge plushy collection without breaking the bank or taking up too much space in your house. The beauty of these items is that they are easily stackable and hard to damage. So, let's take a look at some of the best plushies you can get your hands on today.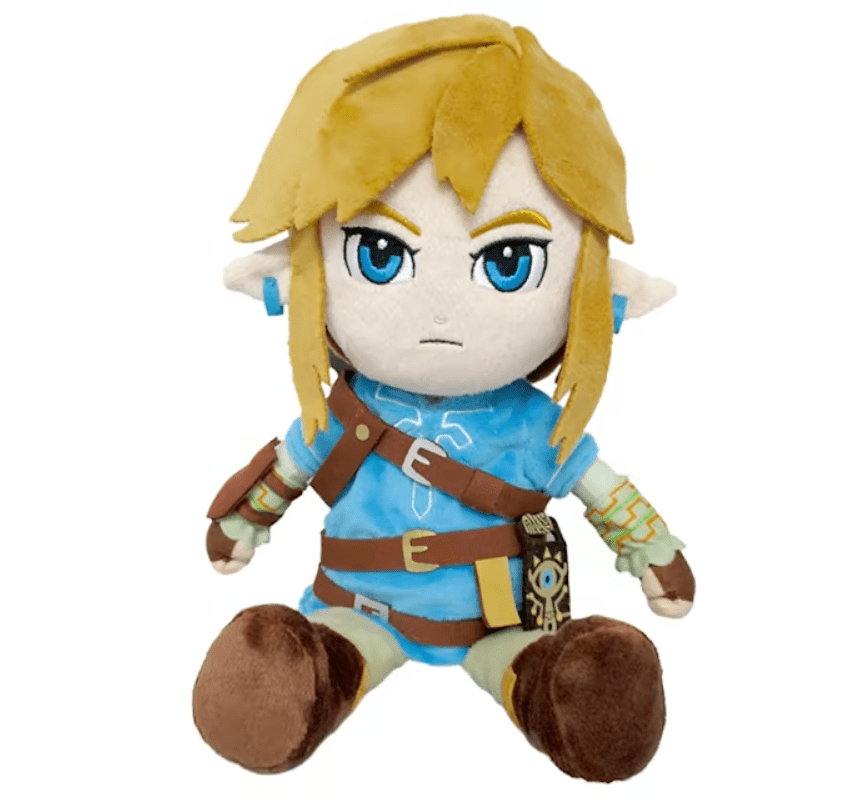 While this plush is a little bit bigger than the standard 9″ size and, therefore, slightly more expensive, the level of detail in this plushy is surely worth the cost. 
This plushy, inspired by the massively successful Switch game, is perfect for fans of modern Nintendo games, especially those who have loved Zelda from a very young age.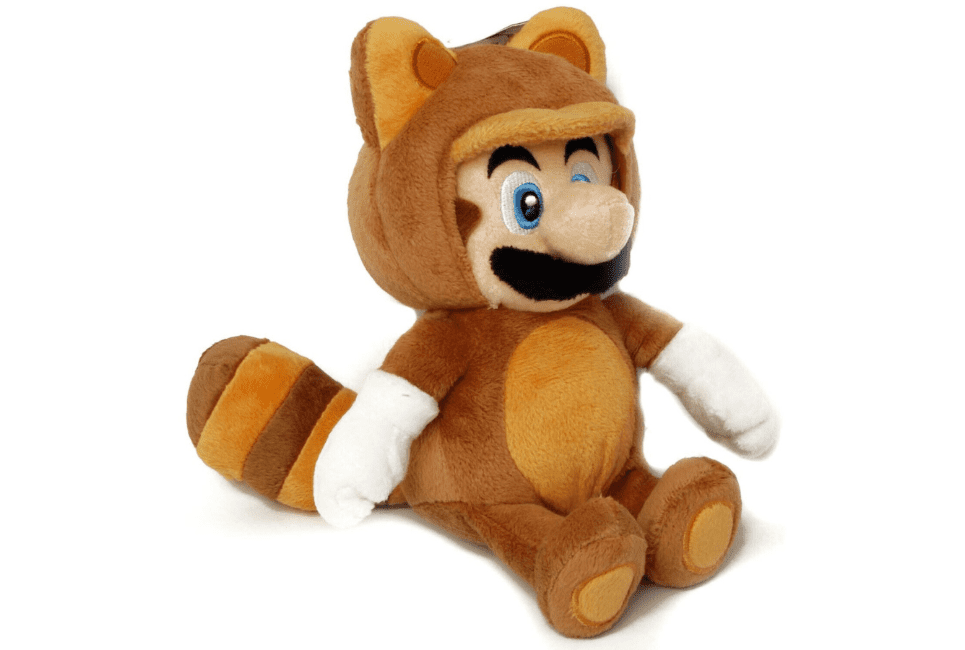 As mentioned earlier, snap it up when you see a Nintendo main character appearing in a different costume or guise. This plushy see Mario appear as a Tanooki, and it is the funniest thing ever. A perfect addition to any collection but best suited for those who love Mario variants.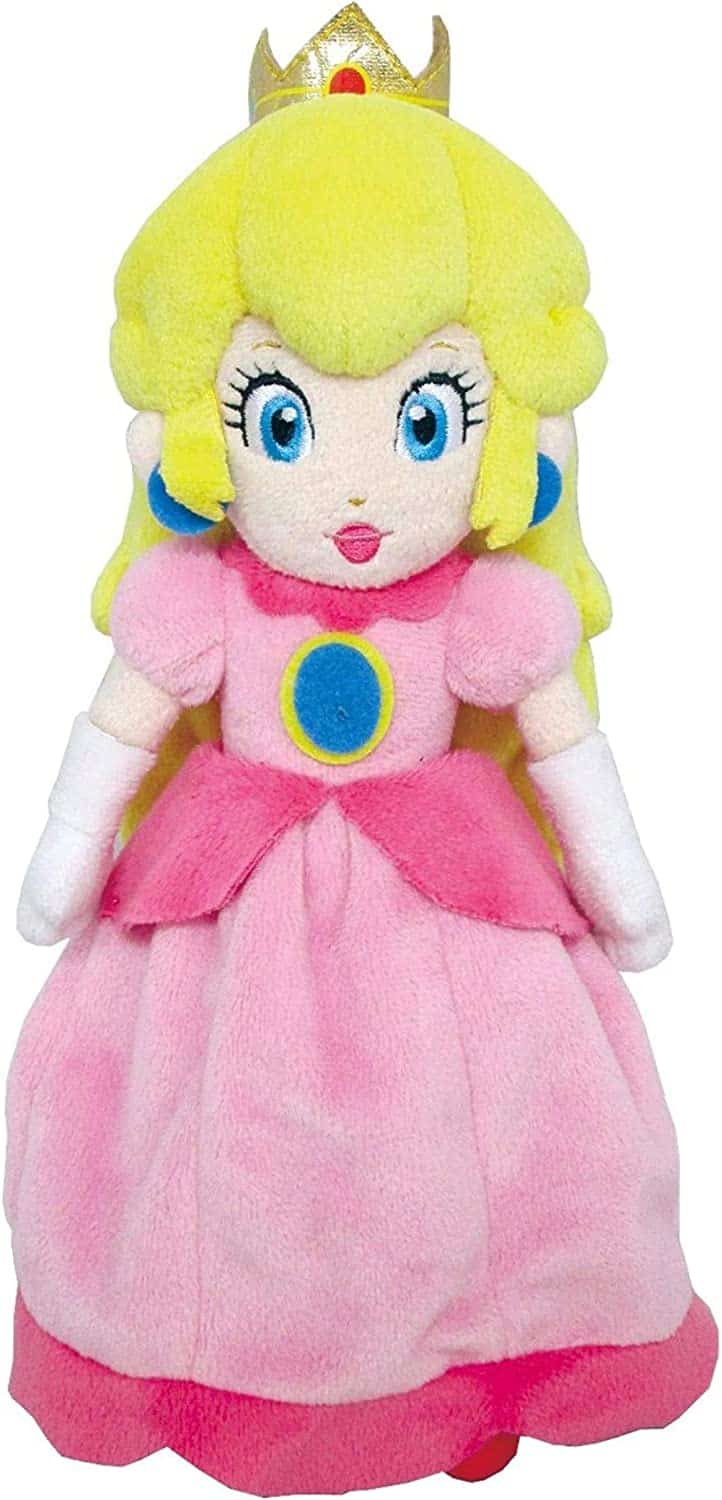 This plushy, available from Little Buddy, a reputable third-party Nintendo plushy retailer, is the perfect addition to anyone's Nintendo collection so long as they aren't fussy about who actually manufactured the product. While it isn't an official Nintendo item, the level of detail in this plushy is outstanding, leaving nobody the wiser that it isn't an official product. This product costs less than $18 compared to the officially licensed products, which is a real steal.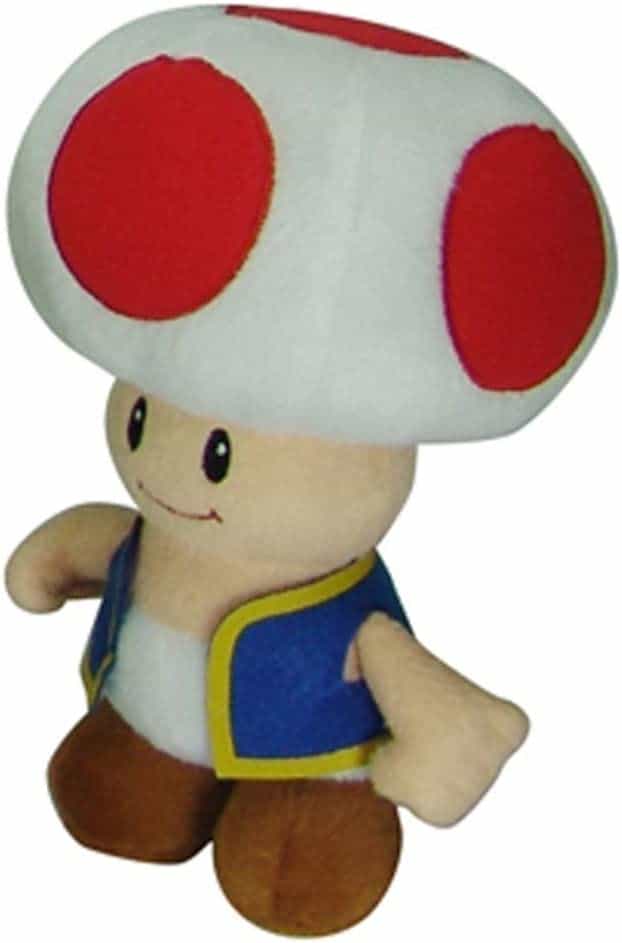 At the moment, the best place to buy official Nintendo plushies may just be amazon. The products are official, coming from the Nintendo store on Amazon, but costing a little bit less than on the main Nintendo website. 
This Toad plushy could be a great addition to anyone's collection, coming in at below $13. 
Pros
Plushies can be stored anywhere, not requiring your standard shelving set up to display your collection.

These plushies are hard to damage; they will survive almost anything you can throw at them.
Cons
Plushies have long been thought of as items only young children can enjoy; therefore, there may be a stigma around them.
Best Nintendo Lego Sets to Build into Your Collection
As you may already know, the world of Lego and the sheer amount of franchises now available in Lego format has exploded over the last decade. Therefore, not one to leave money on the table, Nintendo decided to get in on the action by partnering with the colossal toy manufacturer, releasing a line of officially licensed sets for their fans.
However, it is plain to see that some of these Lego Nintendo sets are better than others; therefore, let's take a look at some of the ones that are worth your time and money.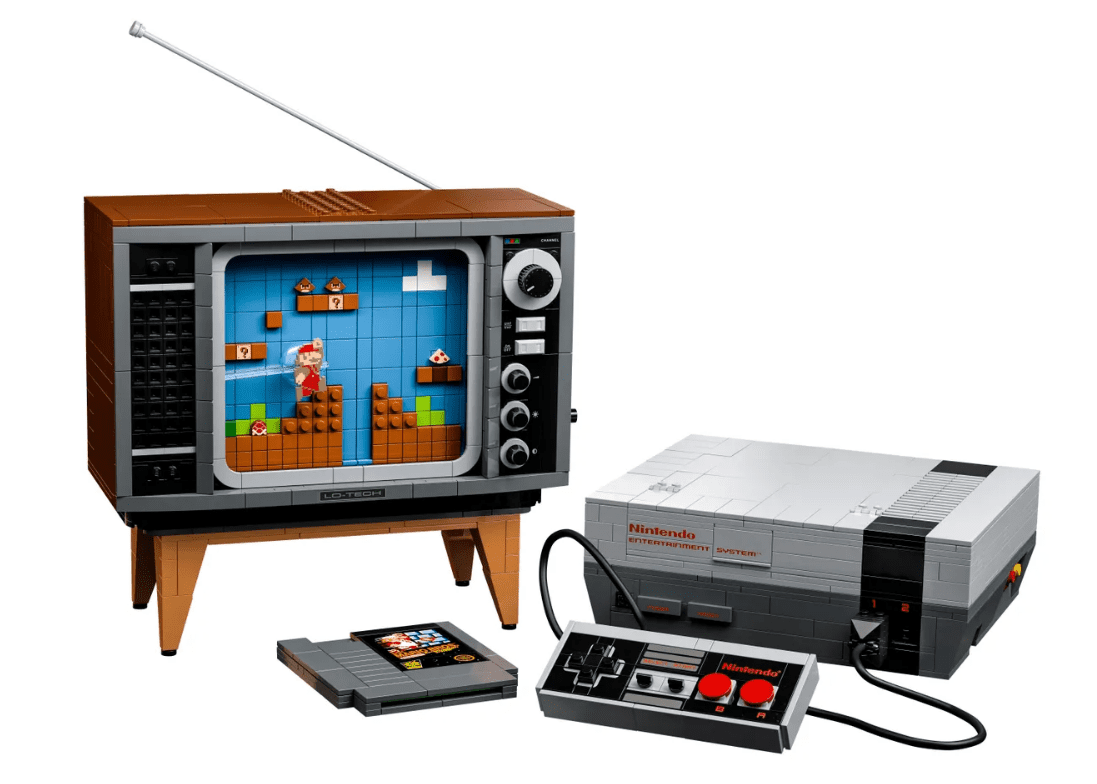 While many people may think that Lego is a product solely designed for children, this product says otherwise. This full Lego NES set looks like an authentic reproduction of the original NES console, complete with a retro TV, game cartridge, and controller. 
This set is by far my favorite item on this list, letting the older Nintendo fans among us, who possibly forged their love with the Nintendo brand through their NES, relive some of their childhood memories. 
Of course, something like this does not come cheap, costing the buyer a scandalous $230 from the official Lego store.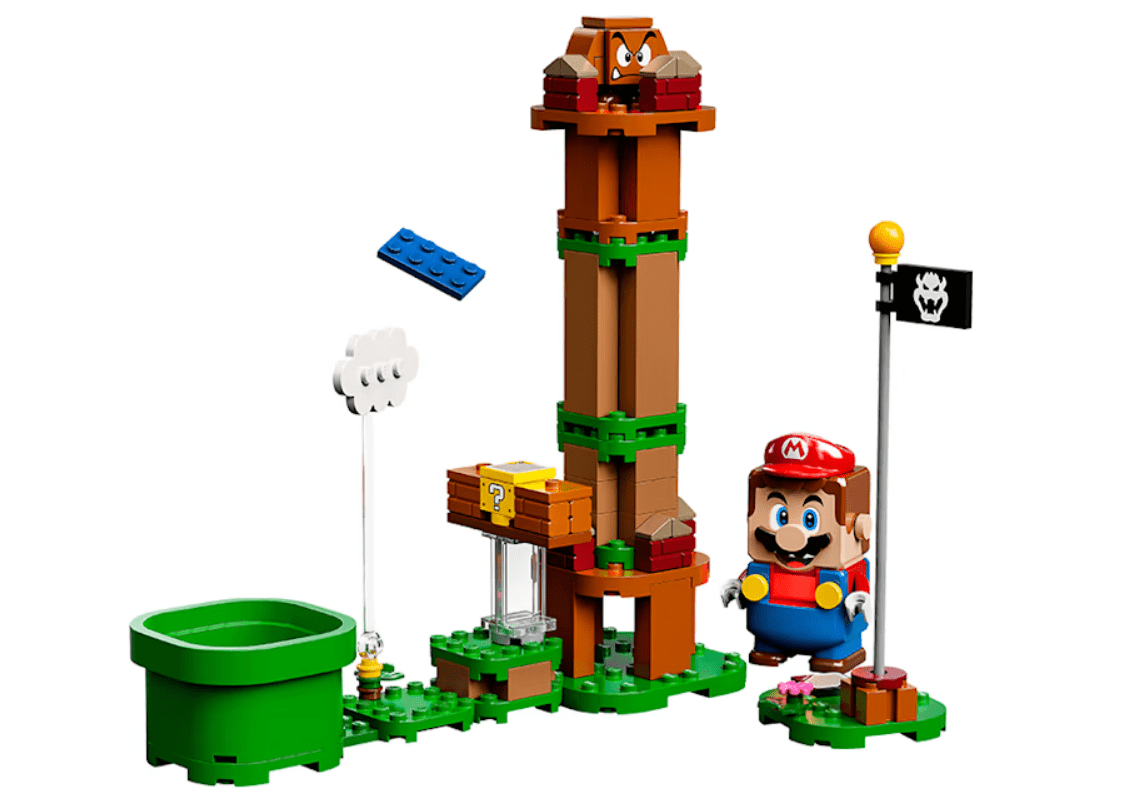 You should consider this set if you are just getting into the world of Lego Nintendo. Coming with a good range of Lego Nintendo products, this set can be used to fill out other Lego sets down the road, increasing your overall collection and filling in some holes along the way.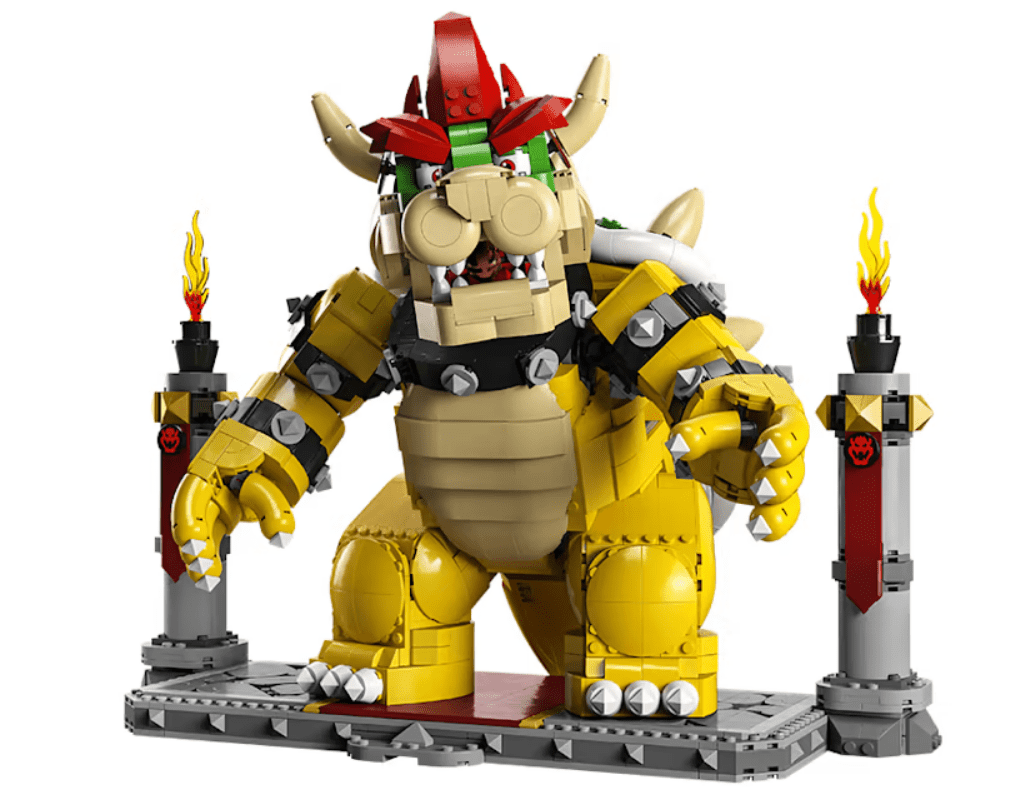 This Lego product is perfect as a centerpiece to your collection. The amazing size of this Bowser recreation is a real task for anyone to complete, featuring 2807 individual pieces for you to assemble; once completed, you will feel a real sense of pride.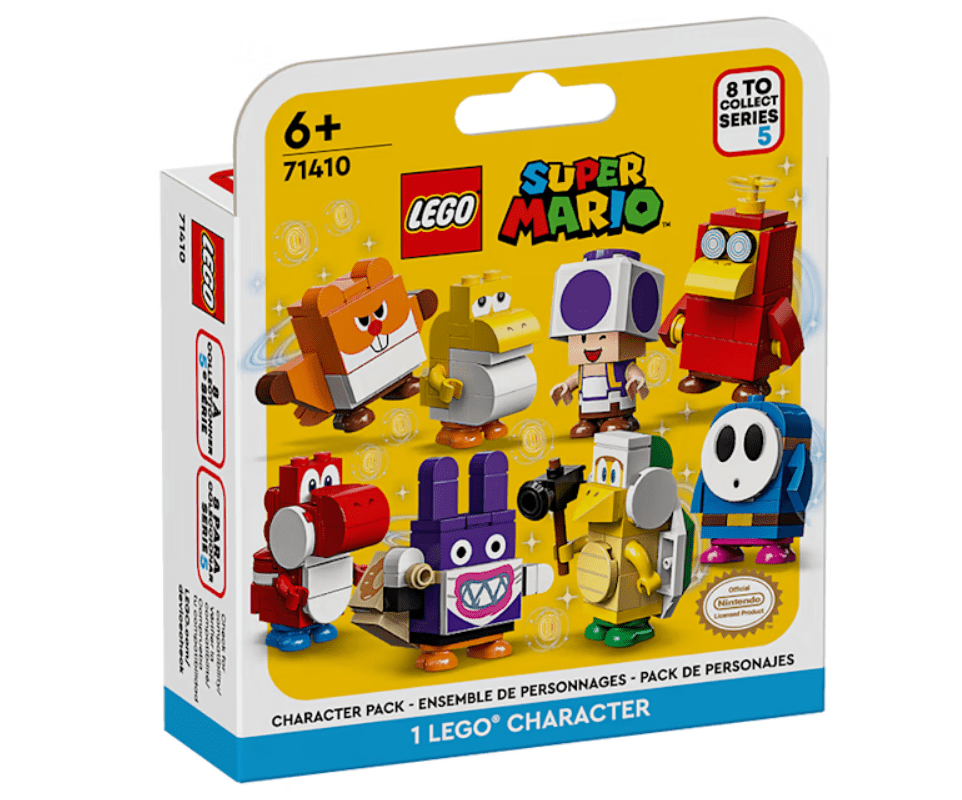 This Lego Super Mario character pack is perfect for those who already have a decent amount of Nintendo-themed Lego built up in their collection, especially the bigger environment sets that need populating with some of the fun characters from the World of Nintendo.
Pros
Not many Nintendo-themed items are as cool looking as a completed Lego set.

These Lego sets can provide hours of fun while building.
Cons
These big Lego sets are very costly, with one item on this list costing over $250.

The finished product is essentially worthless if you lose one piece of the Lego set.
The Best Nintendo Replica Items
As a fan of multiple Fantasy TV shows and movies, I am a real sucker for a replica sword or shield. These items are great to mess around with and keep as part of your collection, as they are a little bit of fun to help break up your collection. 
With this being said, let's take a look at the best replica weapons/items from the world of Nintendo.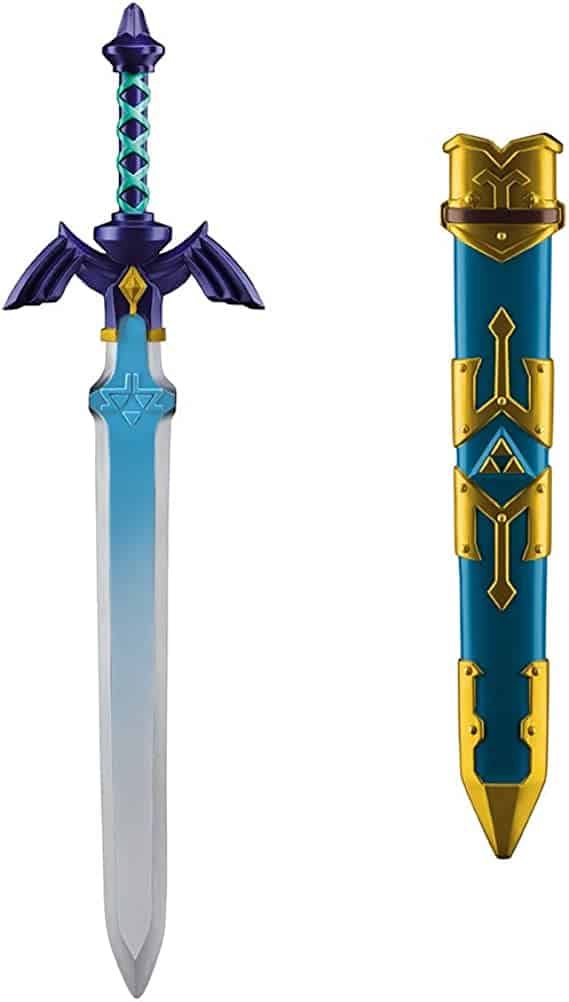 One of the most recognizable objects from a Nintendo game is the sword Link uses throughout the Legend of Zelda series. This sword has remained the same for many decades now, featuring the same iconic design on the hilt and sheath. 
This costume replica sword is perfect for playing around with or hanging on the wall behind your collection, as it is recognizable by any fan of the series, no matter their age or the Zelda game they grew up playing.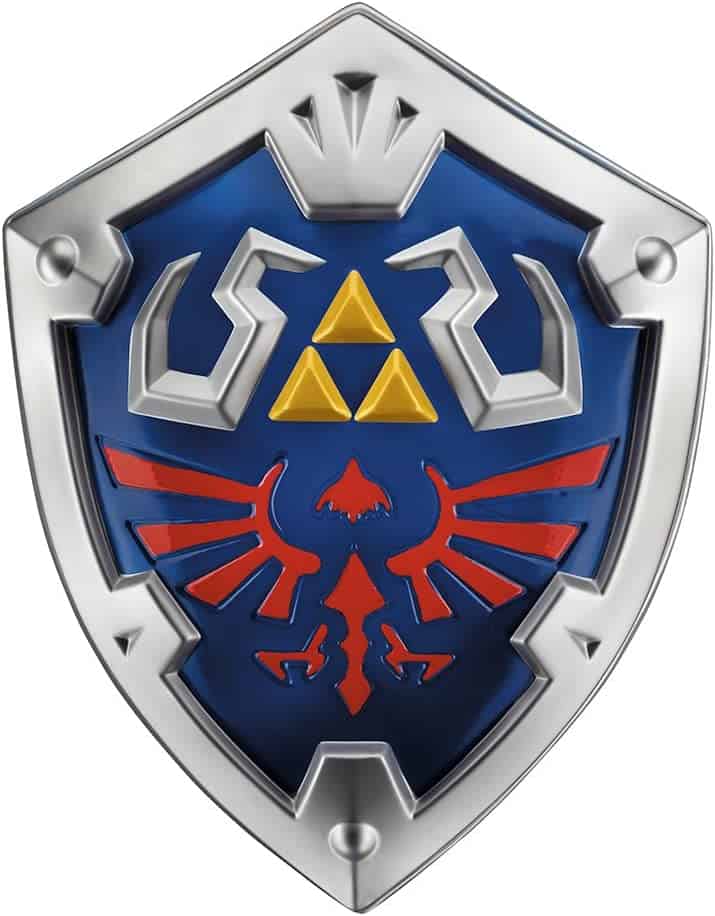 If you like Link's sword and are thinking of adding it to your collection, you might also want to order this shield to complete the set. Made by a company named Disguise, this officially licensed product would also make another perfect addition to your overall collection.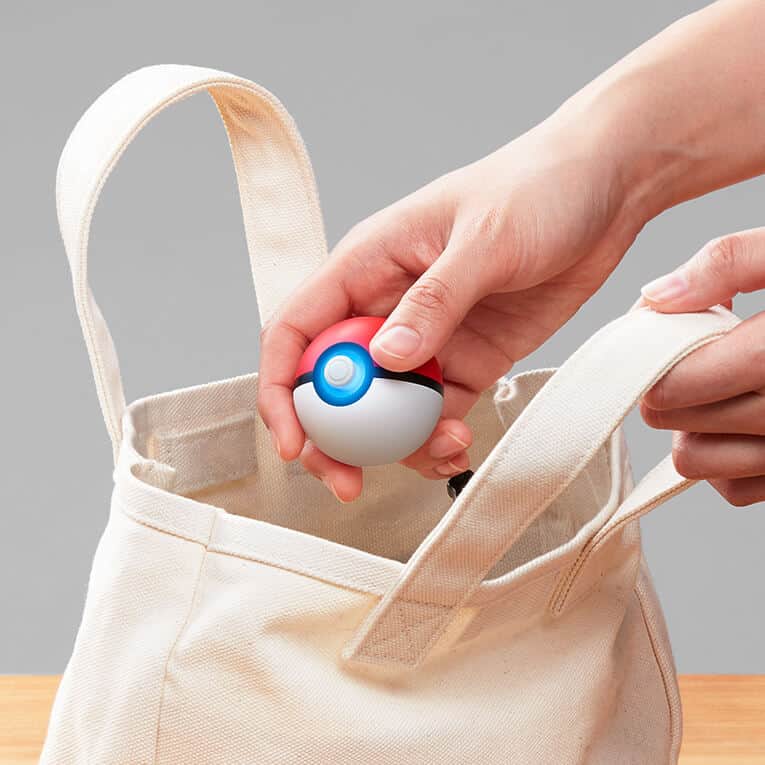 While this item is still primarily being made as a piece of additional hardware for the Nintendo Switch, we shouldn't ignore the Poke Ball Plus' as a potential item for our Nintendo collections. These Poke Balls are easily the best replicas currently on the market that anyone can get their hands on. The extra functionality is merely a bonus. 
Pros
Replica items are cheap and cheerful, allowing you to buy multiple of them without breaking the bank.

They are a great way to break up your collection and inject some fun.
Cons
Most of the officially licensed replica objects are still made from cheap and easily broken materials. 
Random But Loveable Nintendo Collectors Items
Some of the best items you can add to your collection may not easily fit into a specific category. These items may not make up the bulk of your collection but can serve as funny little extras to lift your entire collection. 
However, so many items could conceivably fit into this section of our guide, so let's take a look at some of the standouts.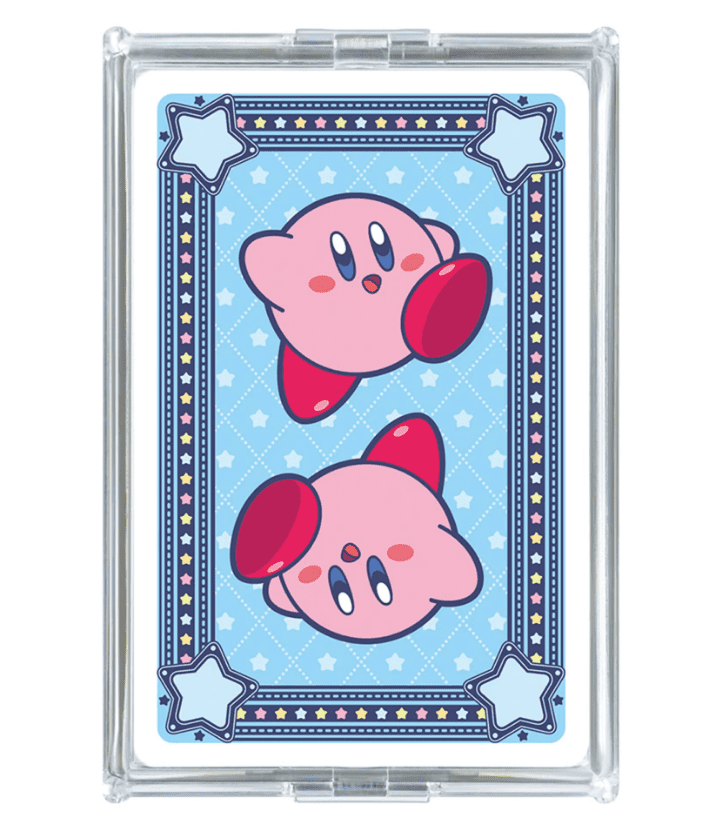 This neat Nintendo collectible is never going to be valuable enough to build your collection around; however, you might think about adding it to an already large and growing collection that just needs a little bit of fun injected into the mix. 
These playing cards are fully customized to feature Kirby, or a version of Kirby on every card, changing the standard Kings, Queens, and Jacks to something a bit more random and fun for the card-playing Nintendo fan.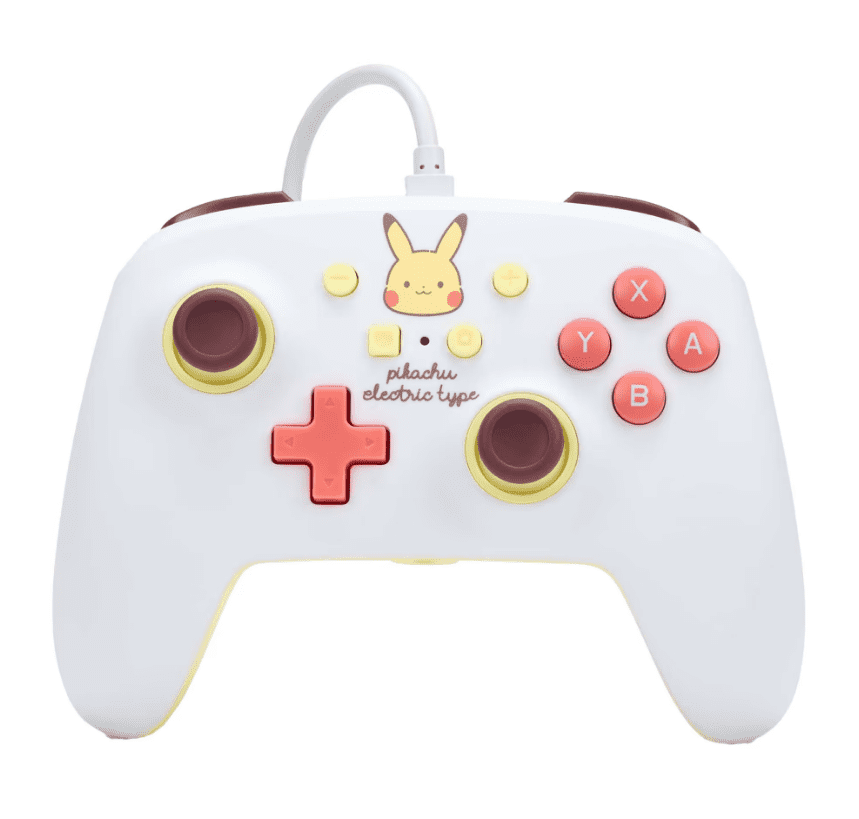 Whether you own a Switch or not, this controller can serve as an excellent addition to your Nintendo collection. Designed to look like a typical Xbox controller, this Pikachu edition item is different and unique in almost every way. 
Should the fan keep this item in its original box, there is no doubt in my mind that it will be worth a good deal of money someday soon.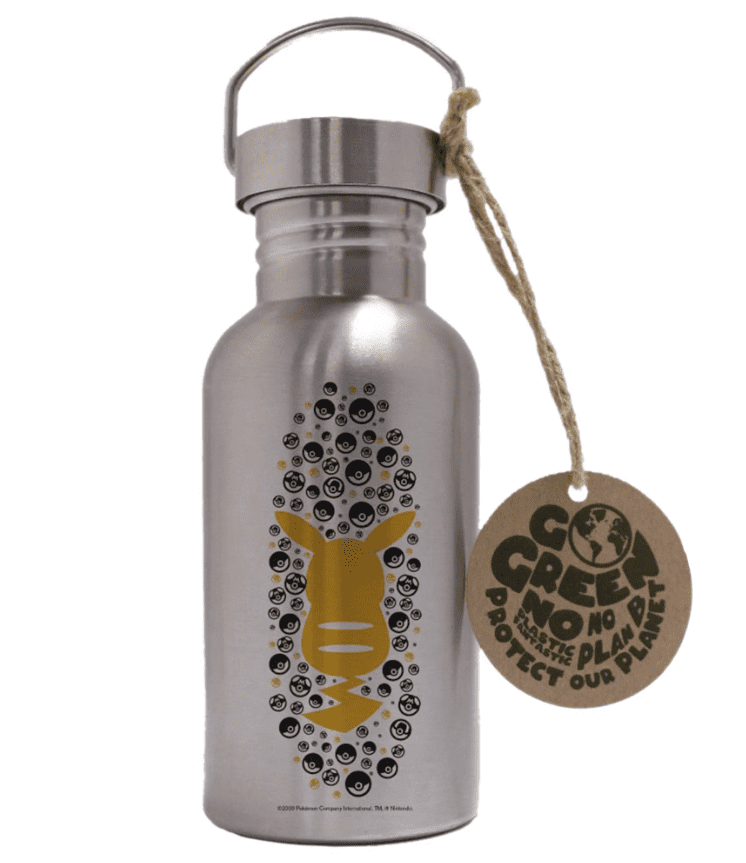 Keeping on the Pikachu theme, this water bottle is perfect for anyone building a decent Nintendo-themed collection featuring one of the most iconic characters in the Nintendo universe, Pikachu. 
This bottle is made of stainless steel and officially licensed by Nintendo, meaning it will last for years to come. 
Pros
These items differ from your base collection, breaking up the possible monotony. 

One-off items can be a good way to keep you interested in building your collection.
Cons
There is no way to build a proper collection around these items, as they will never fit together cohesively. 
Frequently Asked Questions
Question: What is Nintendo's Most Profitable Series?
Answer: This one is tough; Nintendo has so many recognizable IPs, with fans worldwide prepared to die for them. However, in the end, the competition isn't even close, with Mario coming in at number one, earning the company over 1 billion dollars when you consider all the offshoots such as Super Mario, Mario Kart, etc. 
Question: What Vintage Nintendo Games are Worth the Most Money?
Answer: If you are just about to head to a local yard sale, make sure you keep an eye out for these games; Super Mario World ($360,000), Final Fantasy ($204,000), and Mike Tyson's Punch-Out ($312,000).
Question: How Much was the NES in 1987?
Answer: Back when everything was simpler, and you could get your hands on a console for less than a car, you could buy the NES for $90.
So, there you have it, a detailed guide to some of the best collectible items you could possibly build your Nintendo shrine around. As you have just read, these items may cost you a pretty penny, but sure, can you really put a price on love? 
I hope you really did enjoy this list and came away with some valuable ideas, hints, and tips regarding your first foray into the world of Nintendo collectibles. Hopefully, someday, I will be scrolling through Reddit and seeing your collection as a masterpiece. Good luck!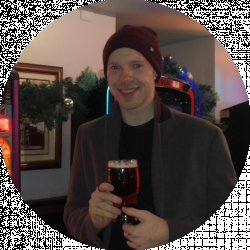 Latest posts by James Gibson
(see all)