Growing up, the dominant console of my youth was either the PS1 or PS2. I was born right in the sweet spot where the first console was finishing its tenure, and the PS2 was just about to take over the world. 
Due to this happy coincidence, I grew up remembering the PS2 as the first console in my house, creating many happy memories with my Sony console throughout my childhood. Therefore, I built a bond with PlayStation and have loved the brand since buying each console as it was released. 
However, recently, I have also fallen headfirst into collecting Playstation memorabilia, injecting too much money into this new pursuit every month, leading to serious conversations between myself and my bank balance. 
Regardless, I don't see myself changing anytime soon, and I can only see my collection continuing to grow over time. However, as you will probably agree, not every PlayStation-branded item is worth your money or attention. 
Therefore, this guide will take a quick look at the best items you could hope to ask for in your current or future collection. However, before we get into the nitty gritty of this list, let's take a look at some of the criteria I put in place to help pick these items, ensuring that they are also worth your time.
Selection Criteria
All of the products featured on this list must be, in some way, related to PlayStation.

The merchandise on this list must also be currently for sale from reputable retailers.

No duplicate items.

The items selected for this list must be good value for money, considering possible resale value.

These products must work as part of a larger PlayStation collection. 
The Best PlayStation Figurines For Your Collection
Like many big gaming companies, PlayStation is obsessed with producing extra products based on their IPs. This may be slightly annoying for the general public, but for us collectors, it is amazing. Whenever PlayStation decide to get behind one of its franchises, they go all in, producing various figures and other collectibles from these IPs. 
With this being said, let's take a look at some of the standout figurines they have released over the years, which are actually worth your time.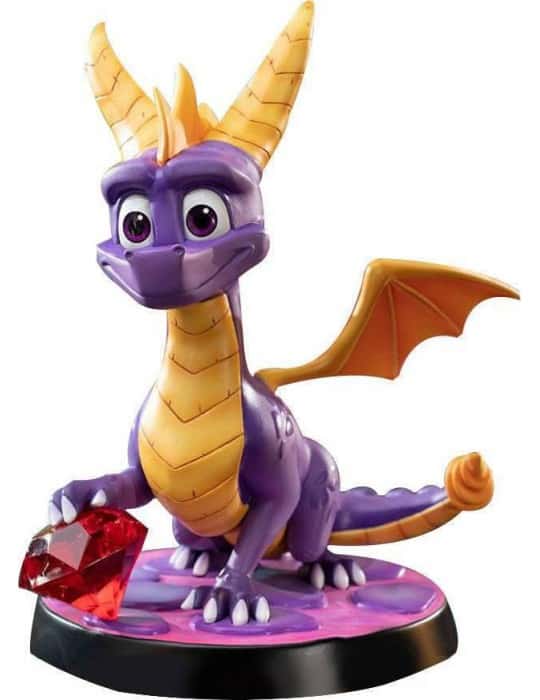 Designed and manufactured by First 4 Figures, this 8-inch copy of Spyro the Dragon is probably one of the PlayStation catalog's most recognizable and well-loved protagonists. 
This figurine places Spyro on a platform with one of his paws, hands, and feet on a jewel while sporting a happy but slightly mischievous look on his face. 
This figure, in particular, is very hard to come by, so if you do manage to come across one in stock, jump at the opportunity and add it to your collection; you will not be disappointed.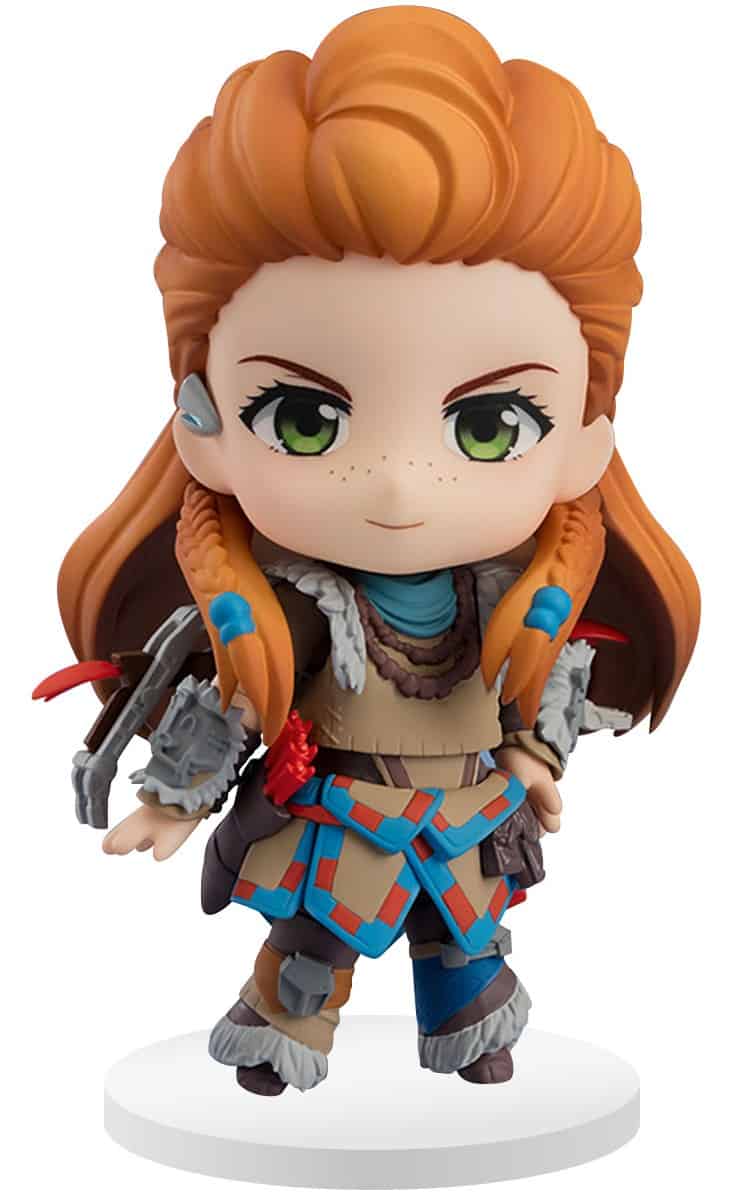 One of the best things you can ever add to your collection is figurines of the main characters from successful PlayStation IPs. Not only will the company continue producing games in this series for a long time to come, generating fans as they continue, but the original figurines will rise in value once printing has been stopped further down the line.
Also, having a recognizable face as part of your collection cannot hurt. This figurine, in particular, was inspired by the PS5 game "Horizon Forbidden West" and is part of the Nendoroid family of collectibles and figurines, so at least you know it is officially licensed Playstation merchandise. 
This figure stands at the height of approximately 100mm in height and comes with its own stand. However, you can also add a series of extra optional extra parts to this figurine. You can choose from a spear, a bow and arrow, a focus effect part, and a Watcher miniature figure. All of these additional items will only add to the value and coolness of this figure.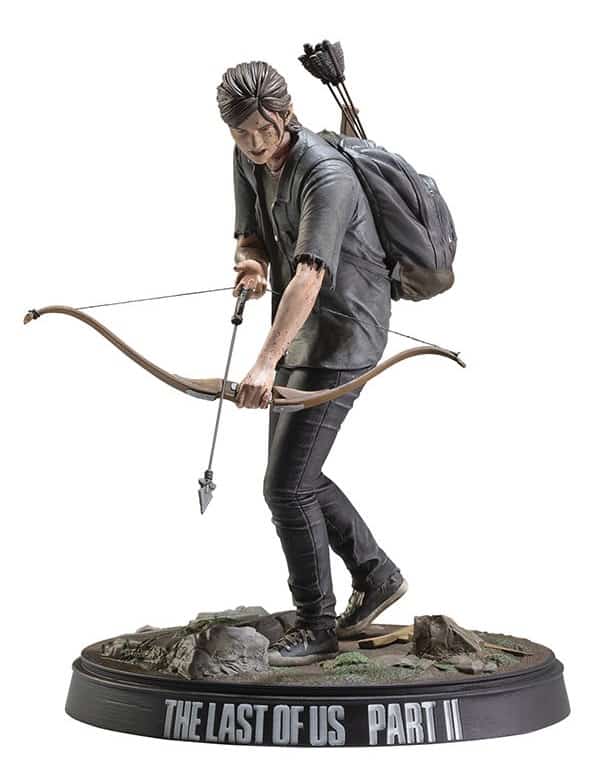 One of the biggest franchises to ever come from PlayStation has to be The Last of Us. This IP single-handedly saved the single-player story-driven game from the shadow realm and brought many gamers back to PlayStation thanks to their exclusive deal with Naughty Dog. This partnership has been around for years now and doesn't seem to be ending anytime soon with the release of The Last of Us Part 1.
This figurine, designed and molded by the original character artists over at Naughty Dog, could be the perfect addition to your collection, featuring Ellie looking ready for action with her iconic bow from the second game. 
To produce this figure, Naughty Dog, PlayStation, Dark Horse, and Gentle Giant Studios all come together, collaborating on this one piece for the fans to enjoy.
What I love about this piece is the attention to detail paid to every aspect of Ellie and the stand the figurine sits on; you can tell that the artists really slaved over this piece.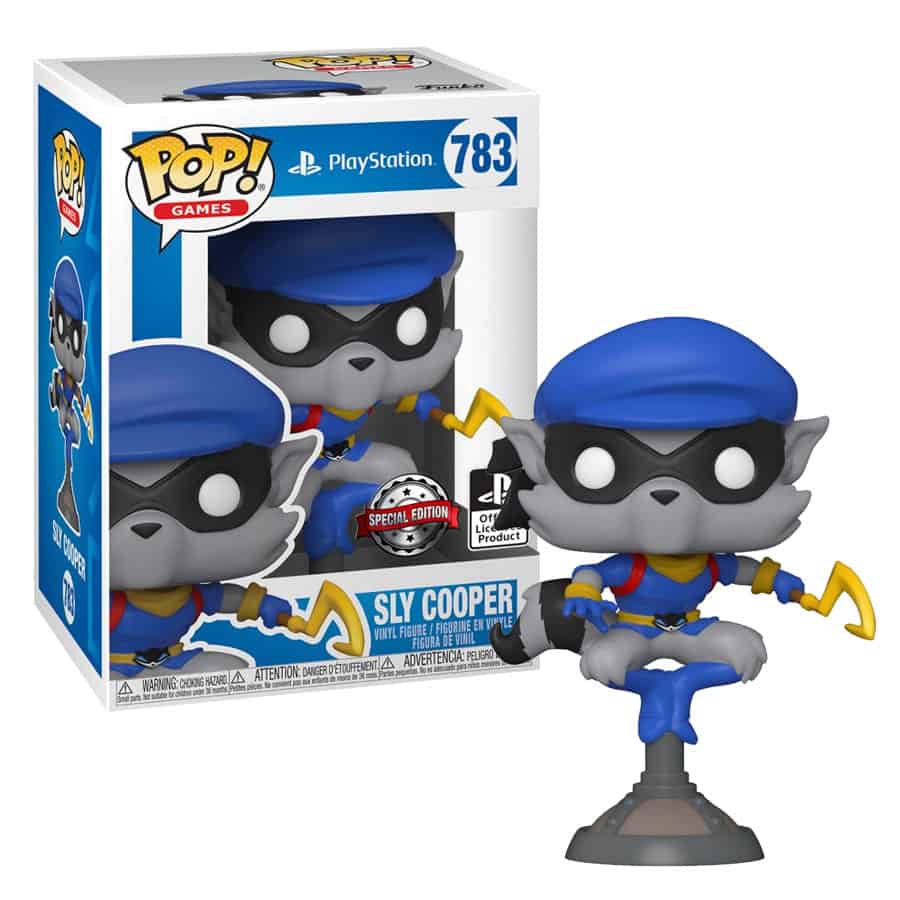 One of my favorite things to collect over the years has been Funko Pops. These officially licensed collectibles are readily available and affordable. They are also available for pretty much any franchise you happen to love.
This particular figurine is one of my favorites. Not only does it show off one of the best video game characters from my childhood, it also breaks free of the typical Funko Pop design, placing Sly on a pillar instead of his own two feet.
As this product is an exclusive and limited edition run, it will become more valuable over time as it sits on your shelf and differentiates itself from any other figurine. Unfortunately, as this product is a limited edition, you will have to part with slightly more money than normal for a Funko Pop, costing you over $30.
Pros
Figurines are a great place to start your collection. They are relatively cheap and easy to purchase monthly, ensuring you can consistently grow your collection over time.

You can purchase these figures from trusted sources such as the official PlayStation Gear store or places like Nendoroid.

You can bulk out your figurine collection with ones published years ago. These can sometimes be found for really low prices at yard sales and charity shops.
Cons
Figurines alone are not worth much money, and you will not make your money back on them until they become part of a larger collection or a substantial amount of time has passed.

Many figurines are produced simultaneously, meaning they are not all that rare.
The Best PlayStation Controllers and Controller Stands For Your Collection
When you become an avid fan of a series or franchise in the gaming world, it is normal to want to play that game with merchandise inspired by or specifically released for that game. Therefore, PlayStation has routinely dropped some cool-looking controllers or controller stands, over the years, based on these games.
People love to get their hands on these controllers and are often quite reluctant to let them go, leaving some controllers very hard indeed to get their hands on. However, this added rarity may make them the perfect addition to your collection.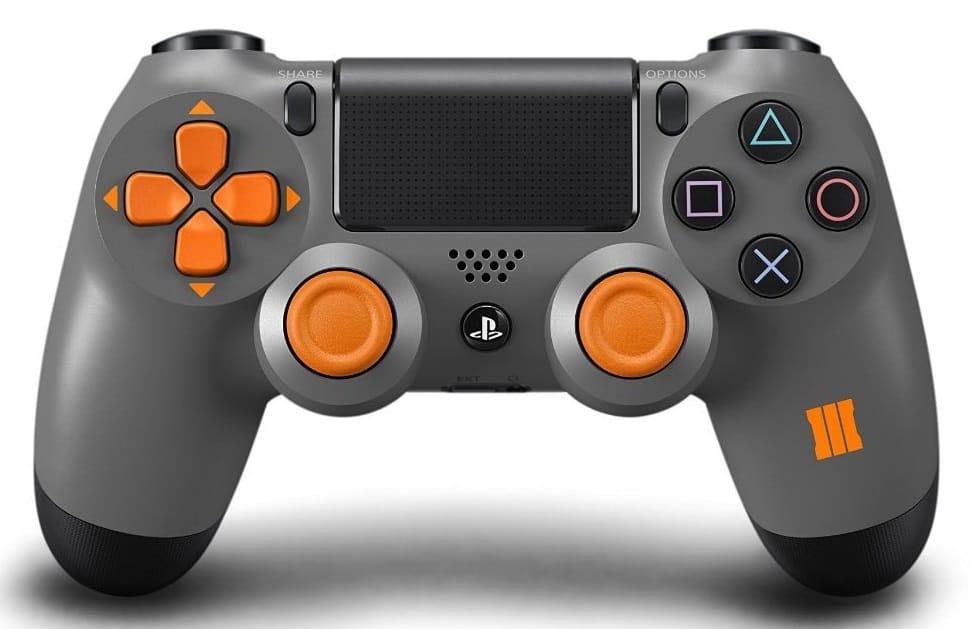 If you haven't just crawled out from a rock, you should be familiar with Call of Duty or CoD. This series of FPS games has become one of the most successful games series ever made, creating crazed fans all over the world. Therefore, when a cool new CoD controller hits the market, you better believe they get snapped up fast, regardless of the asking price. 
This craze based around these controllers has only increased as CoD regained some of its fan bases by introducing Battle Royale gameplay.
If you want to add this specific controller to your collection, you can expect to pay upwards of $80. Considering the base price for a DualShock 4 controller, around $50, this is certainly expensive; however, I can assure you that these controllers will certainly rise in price over the years to come, especially as the CoD franchise doesn't seem to be going anywhere anytime soon.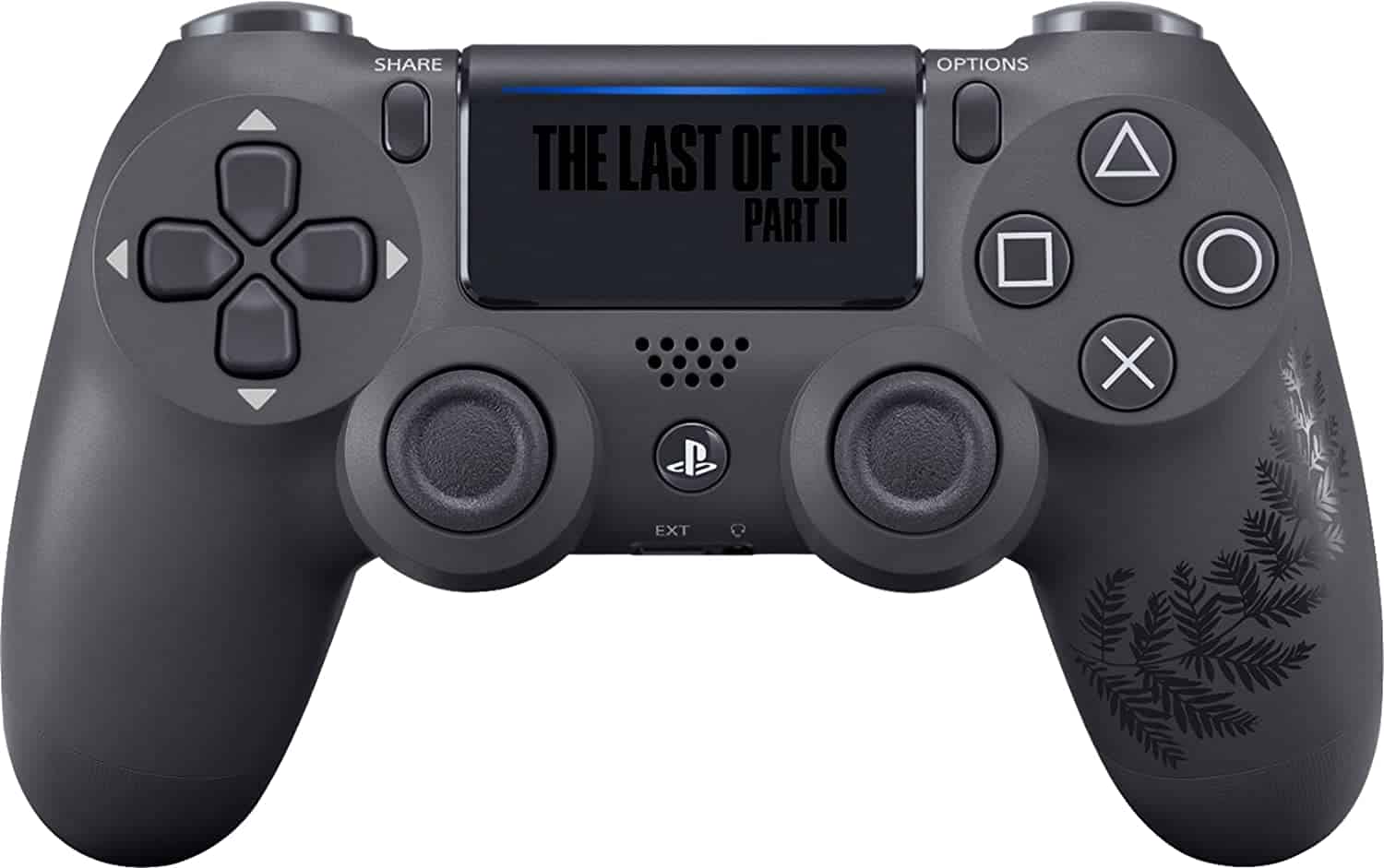 If you are a big fan of the Naughty Dog title, then this The Last of US Part 2 controller is for you. This one was released shortly before the second game hit the shelves as PlayStation decided to double down on the first game's success, pulling out all the stops along the way and introducing a brand new line of official merch based on the game. You can also check out some other items associated with the game throughout this list.
One of the best things about this controller and why you should add it to your collection is the amazing art design on the controller and the box it ships in. Should you wish to keep this one in mint condition inside that cool box, I wouldn't blame you.
In short, add this one to your collection even if you didn't exactly love the second game in The Last of Us series; after all, none of us did.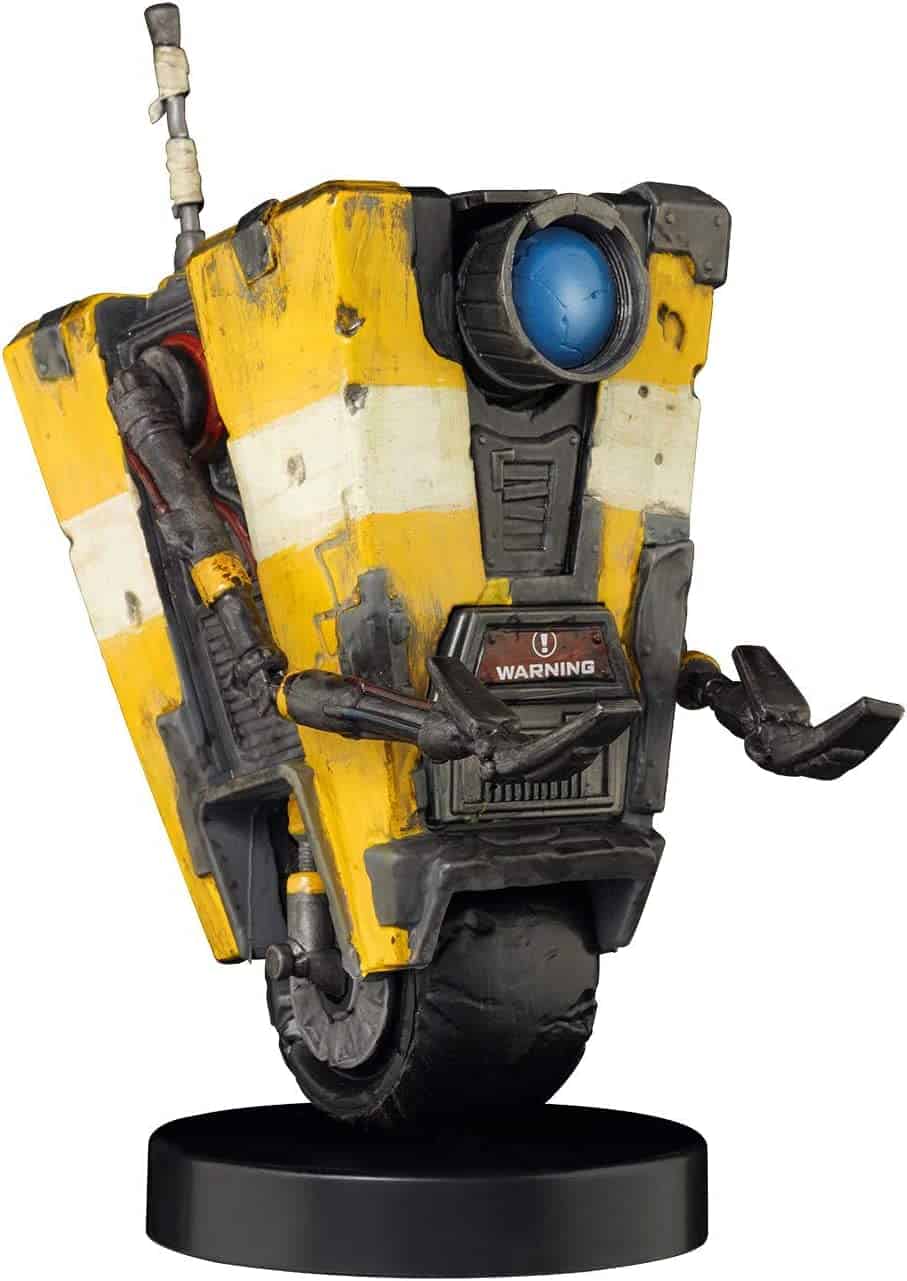 When you are a big PlayStation fan like myself, you will most likely care about the hardware you play your games with. After all, when your controller starts to suffer from stick drift, there is no worse feeling, especially if it is one of the limited edition controllers mentioned above. 
This controller holder, featuring the best character that the Borderlands franchise has to offer, Claptrap, is perfect for anyone who wants to either display their limited edition controllers or just wants a cool place to store their second pad when it isn't needed.
This specific holder will cost you $21, which might appear quite steep. However, the fact that these products are made by Exquisite Gaming ensures the closest attention to detail possible, and some quality materials were used throughout the production process.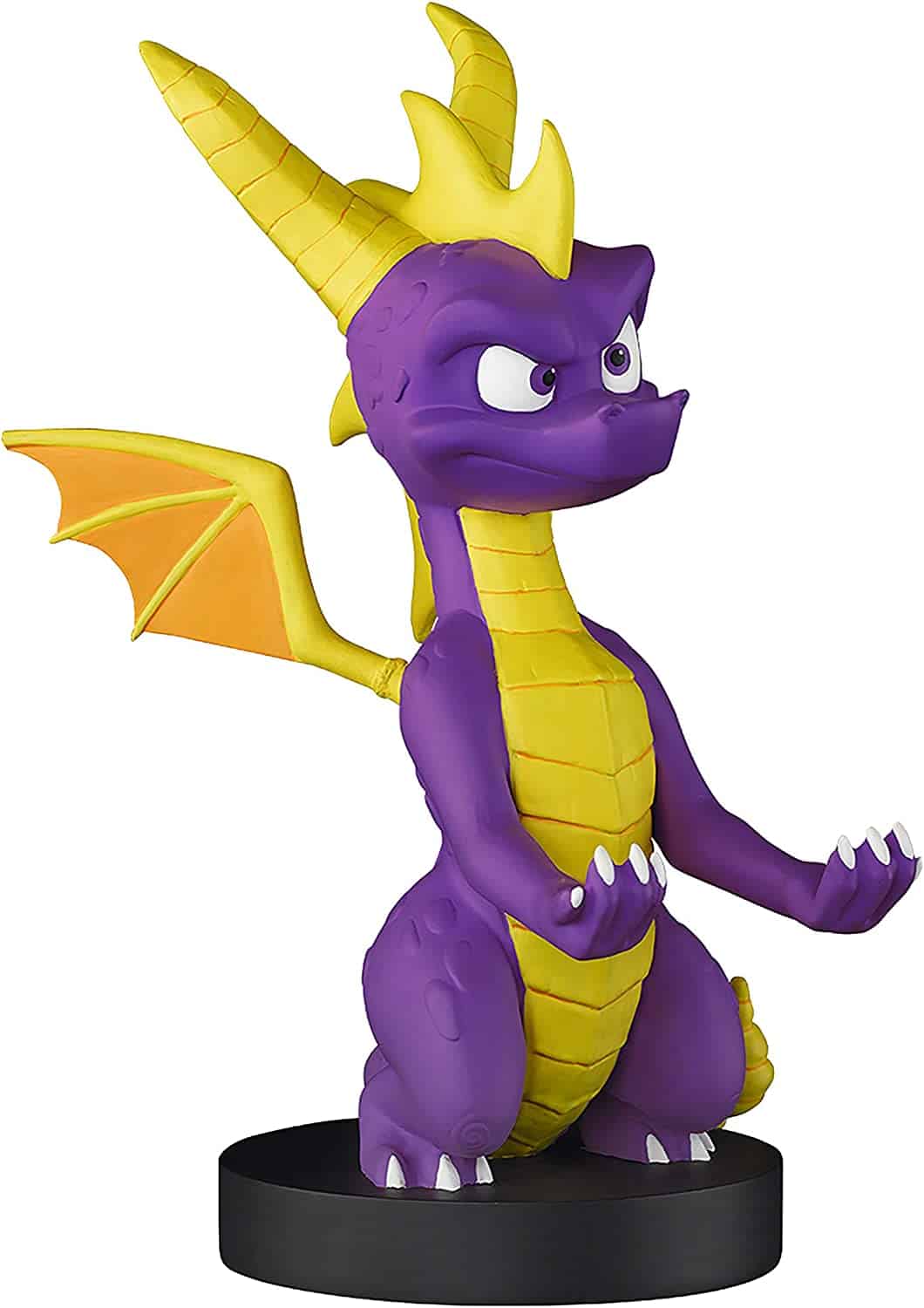 One of the best series ever produced for a PlayStation console was/is the Spyro series. The joy I got from playing these games is simply unmatched to this day. Therefore, if I was looking for a cool display stand for one of my rare controllers, I would certainly give Spyro the call-up. 
Exquisite Gaming also designed and manufactured this figurine, ensuring the best materials and artists were used to create the product, justifying the $24 price tag.
Pros
Owning a rare or limited edition controller is a really cool way of expressing your love for PlayStation, especially when these controllers are kept in mint condition and the design of controllers continues to change with each new console. 

Placing your limited edition controllers on even rarer controller holders is probably one of the biggest flexes you can make.
Cons
Normal PlayStation controllers can be very expensive, never seeming to drop in price; therefore, buying several limited edition controllers can become very expensive. 

Gaming controllers are hard to sell after they have been taken out of their boxes due to people's fear of their damage.

These controllers are very easily damaged even when not being used and are known to suffer from stick drift.
Random and Wonderful PlayStation Gear for Your Collection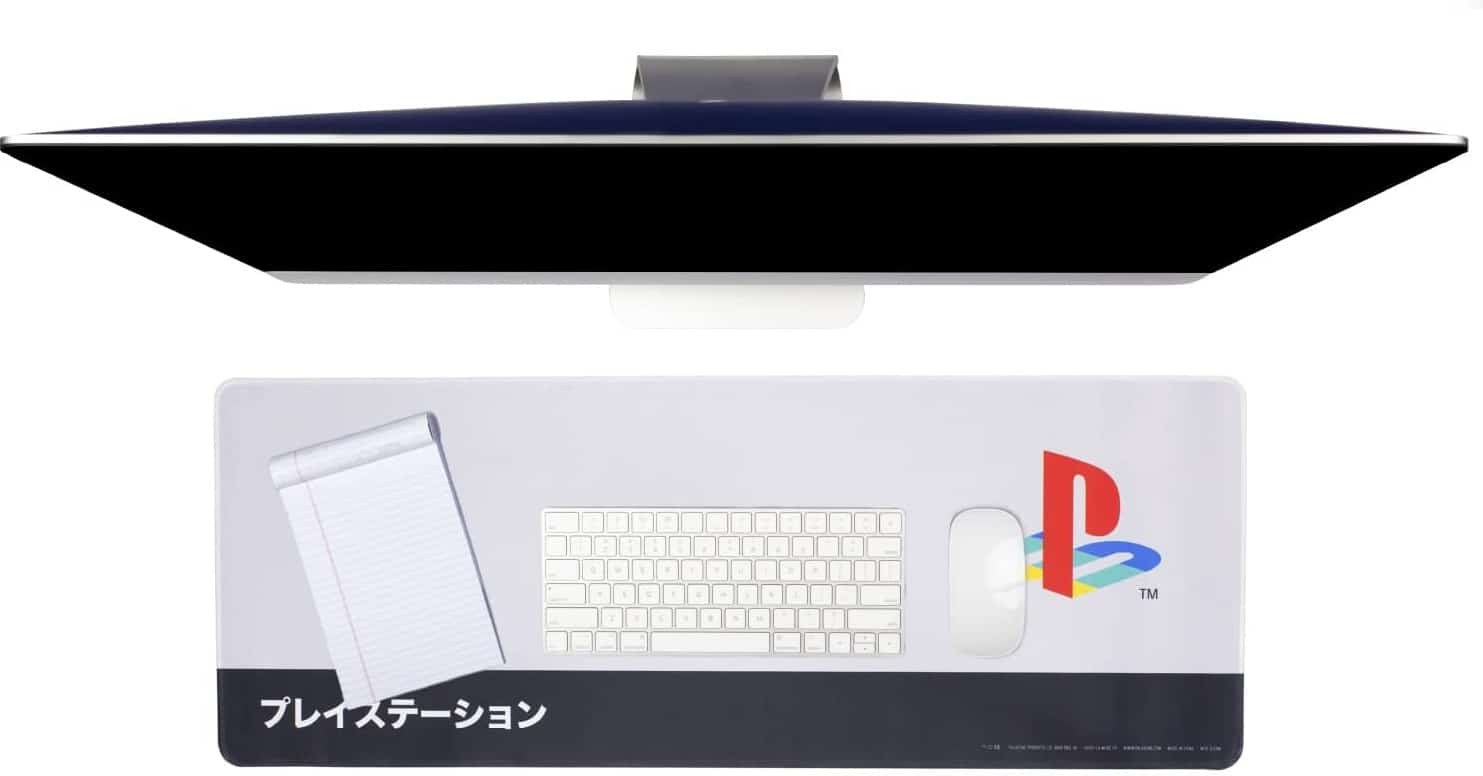 After the pandemic, many people have transitioned to working from home, either full-time or part-time. This means that we are all spending a lot more time in our homes, at our own desks. While this can become boring at times, it does mean that we can personalize our workspace as much as we want to our own personal taste.
This is why I recommend this PlayStation Heritage desk mat. If you are a mega PlayStation fan, this piece is definitely for you as it can not only sit on your desk and give you a little bit of happiness each time you sit down for a bit of work, but it can also serve as a display mat to place your other collected items on if you have a dedicated area for your items. 
This mat will cost you just below $20, meaning that it is not only affordable but very suitable for any setting.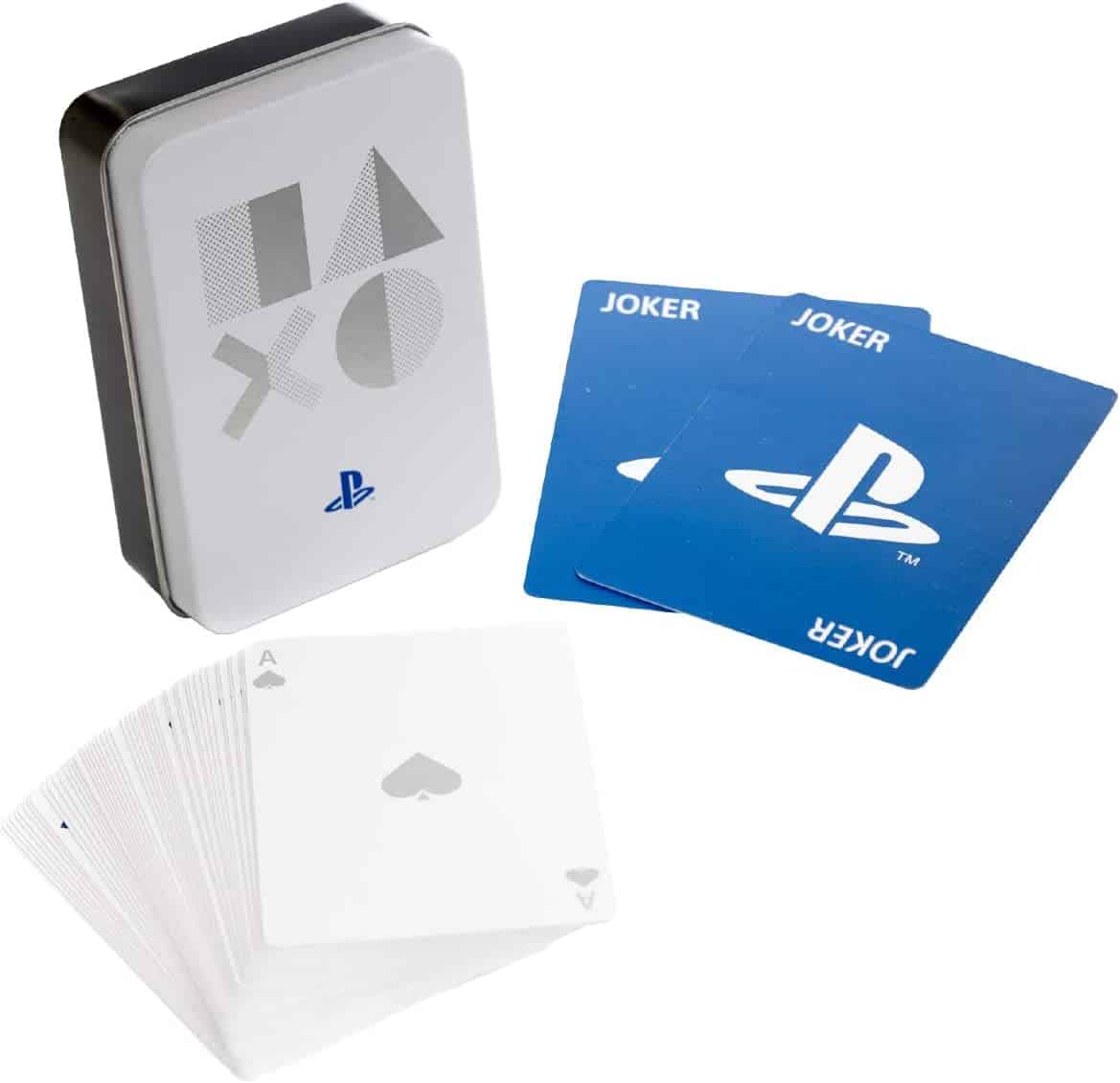 This deck is standard and useable for any normal card game; however, it also features little touches that fans of PlayStation, in general, will appreciate. This starts from the very top, with the cards coming in a sleek and minimally designed PlayStation card box, ensuring you can carry these cards in style. 
I like these cards because they are crisp and only slightly themed around PlayStation, ensuring that they are not too loud or distracting for those playing with them who may not love the franchise in general.
Also, I like how these cards and the tin they come in can easily slot into anyone's collection, fitting into any theme you may have due to their minimalist design.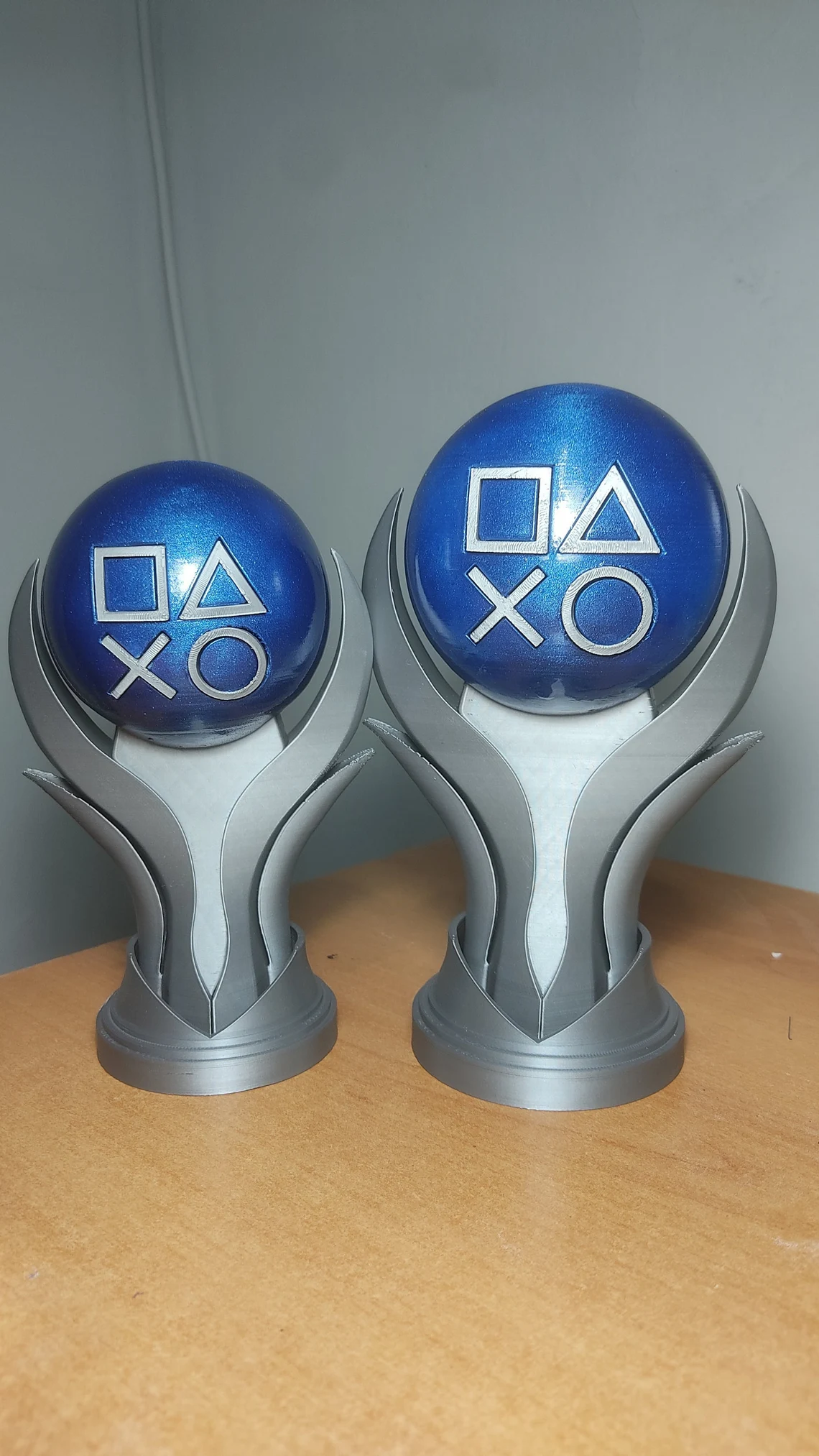 Most gaming fanatics strive for a large and hard-earned trophy collection to assert themselves as true gamers. In the land of PlayStation, these trophies come in three levels; bronze, gold, and platinum. While you can pretty much earn all the bronze and gold trophies in a game by sheer accident, the platinum trophies are often perilously hard to obtain and take many hours of purposeful gameplay to achieve. This is why there are so sought after.
Therefore, by buying this fully customizable and relatively cheap platinum trophy, 3D printed to your specifications, you can display some of your best gaming achievements in real life as part of your collection.
This piece is made to your specifications by a seller on Etsy named 3DPrintingLabDesigns, a seller with over 100 5-star reviews. As part of your collection, I could think of nothing better for any avid trophy hunter. After all, what easier way to bring up your gaming accomplishments in casual conversation than showing off your IRL platinum trophy?
Pros
When looking for a PlayStation collectible, you should definitely try and think outside the box. Items like these really help to differentiate your collection, adding a bit of spice to the overall theme. 

Buying from individual sellers from sites such as Etsy allows you to get items that nobody else will have.
Cons
If you are aiming for a certain theme for your collection, these more abstract items can kind of stand out against the rest. 

When you personalize any collectible, it becomes less valuable and potentially worthless for anyone wishing to purchase your collection down the road.
Frequently Asked Questions
Question: What is PlayStation's Most Profitable IP?
Answer: Although PlayStation has many well-known and successful IPs, there is one stand-out success that the company routinely points to as being their best money maker, the Gran Turismo franchise. This IP has single-handedly brought in over $80 million for the company.
Question: Is a PS4 Still Worth Buying Today?
Answer: Even though it can still be difficult to find a PS5 for decent money, a PS4 is still probably not a great purchase as the dated console has begun to show its age with the fan sounding like a jet engine and the graphical power beginning to lag behind more modern games.
Question: When Will the PS4 be Discontinued?
Answer: Even though there is no direct message from Sony or PlayStation, we can speculate that the PS4 will be discontinued in 2025.
So, there you have it, a comprehensive look at some of the best PlayStation merchandise you could possibly hope to get your hands on or add to your collection.
Hopefully, you spotted something in this article that will fit in perfectly with your current PlayStation collection or an item to start building around. Either way, I hope you enjoyed it and will see you again very soon. Happy collecting!
Continue reading: