I feel like I've fallen into a heavenly collector's cloud as Funko and FNAF marry for highly sought-after figures. I'm a massive fan of Funko Pop and FNAF, so I'll only select the most collectible options in the best FNAF Funko Pop guide. Besides, you're about to learn how many FNAF Funko Pops exist. So, prepare for a shocking truth.
I've collected action figures, replicas, statues, and model kits for years. More recently, I began my Nendoroid obsessions. However, I haven't seen a collection opportunity as vast as FNAF Funko Pop before. The only knowledge that genuinely helped me see how many exist is my experience with the games.
So, are you ready to collect the most exclusive FNAF Funko Pops?
FNAF Funko Pops: Bottom Line Up Front
I've seen massive fandoms and pop culture trends, but nothing comes close to FNAF and Funko. Therefore, I must share the collaboration and how it has unfolded since 2016. In addition, I'll share the seven series of FNAF Funko Pop vinyl figures you can find. One series contains multiple sub-series to make things more complicated.
However, don't worry about complications because I spent time putting each series together and the serial numbers to follow if you want a massive FNAF Funko collection. Alternatively, I chose a few top FNAF Funko Pop collectibles for the serious collector. On that note, you must see my favorite first.
The Snaps FNAF Bonnie Funko Pop is my ultimate unique pick. Firstly, the series is entirely new and allows Funko collectors to mix and match characters if they buy more than one. The faceplates also come off, and the figure has accessories. Finally, the Funko FNAF Bonnie figure looks like a traditional, collectible vinyl Pop.
Meanwhile, I have a few more favorite FNAF Funko collectibles to share before you get to the facts about them.
A Glance at Some Top FNAF Funko Pops
One promise I can make is that my top picks won't disappoint if you're a die-hard FNAF and Funko collector. So first, glance at three more favorites before learning about the extensive range and the collectible potential:
The Arcade Version FNAF Plushtrap Funko Pop is a unique sub-series of vinyl figures that includes a character you hardly see in collectibles. In addition, it comes as a jumbo-sized vinyl figure.
The GITD Gamestop Exclusive FNAF Springtrap Funko Pop will light up your collection with nightmarish looks. Meanwhile, it's an exclusive that doubles collectibility.
The Super Racers FNAF Golden Freddy Funko Pop comes from an entirely new Funko series of figures. It's a more durable metallic design with actionable styles.
Ultimate Guide to the Best FNAF Funko Pop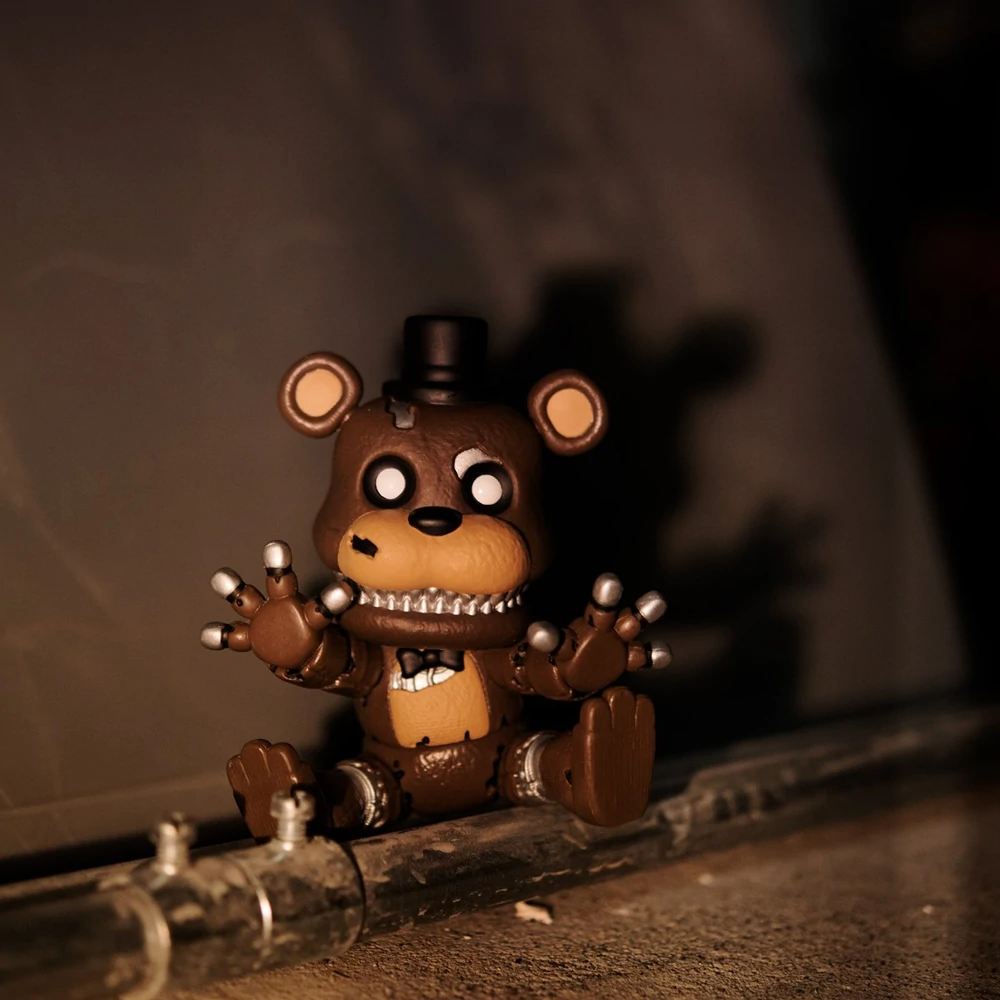 Five Nights at Freddy's is one of the most extensive collector's-edition merch ranges. The possibilities are countless, and Funko grabbed the trend by the horns. I love FNAF, and I collect vinyl figures. So, Funko married two of my passions to bring countless collectibles. However, how will I choose a few from the range?
Funking Freddy's Collectibles
Five Nights at Freddys and Funko are a match from heaven. The two names are becoming synonymous with collectibles, ranging from figures to plush to apparel. So, I call the combo Funking Freddy's. Funko designed the first Fredbear vinyl figure in 2016, and things have taken off like never before.
It's likely one of Funko's largest merch brands, meaning you can find a long list of Funko merch for FNAF. The brand doesn't only focus on vinyl figures. Instead, they also have fantastic Funko apparel, keyrings, accessories, and more. For example, you can buy Funko FNAF T-Shirts and Funko FNAF Jack-O-Lantern Plush.
In addition, you'll find Funko FNAF Pop Pez Chica Container and Funko FNAF Articulated Action Figures. The collaboration was a successful explosion neither brand expected. Nonetheless, it happened. So, you'll find nearly every type of Funko merch for the FNAF brand. However, I'll focus on Funko Pop vinyl figures.
Collector's Guidelines for FNAF Funko Pop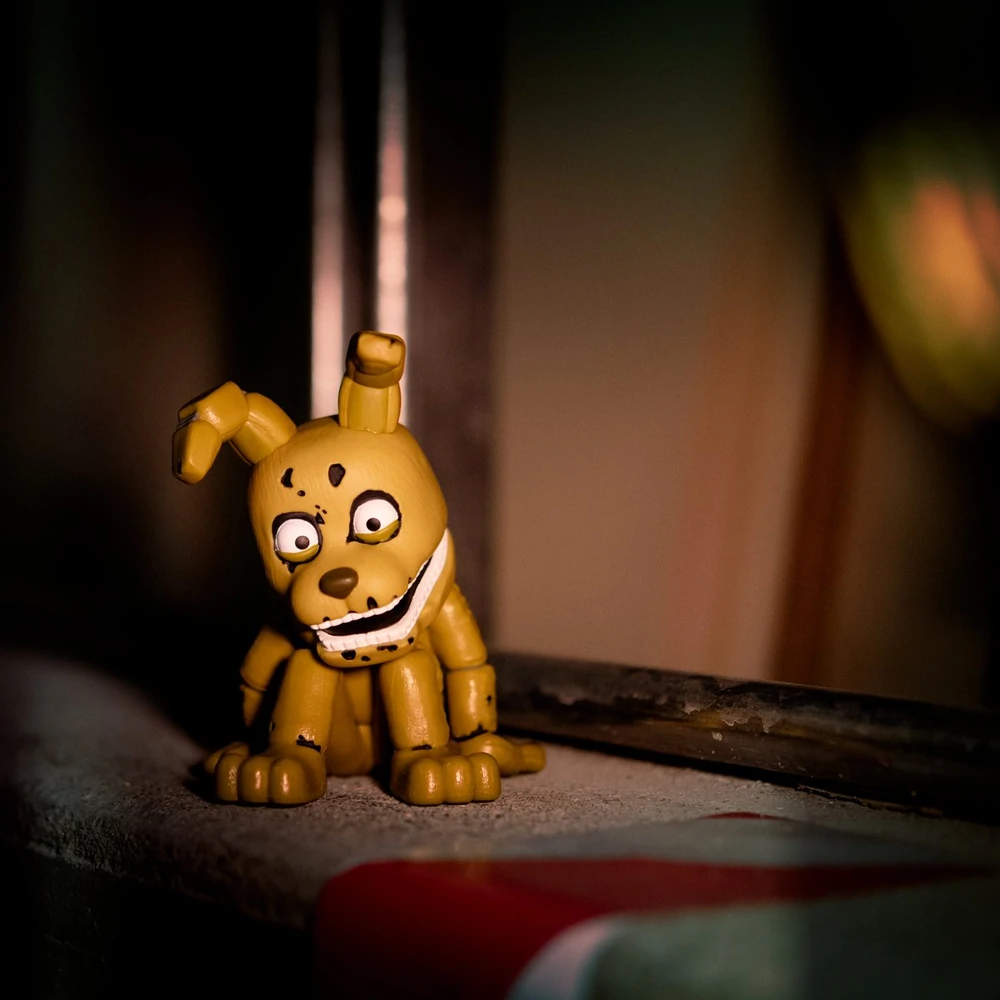 One of the more collectible Funko merch collaborations with FNAF is the typical Funko vinyl figures. The Funko brand brings many fandoms to life, and they become highly collectible and durable pieces for die-hard fans. However, Funko didn't get one FNAF range to life. Instead, a few FNAF Funko ranges are available.
So, let's break down the various Funko FNAF figure collectibles into their respective series, which is helpful for collectors who want to find them all.
1. Funko FNAF Pocket Pops Series
The Pocket Pops FNAF Funko series includes keychains. However, these collectibles fall under the vinyl figure category. A famous series example consists of the Funko Bonnie FNAF Tie-Dye Keychain Figure. In addition, you can buy the Funko Freddy FNAF Tie-Dye Keychain Figure.
2. Funko FNAF Popsies Series
The Funko brand also has an adorable series called Popsies. These miniature vinyl figures come in the FNAF range. For example, the Funko FNAF Foxy Popsies Figure is a famous choice. The figures come with creepy and cute pop-up displays. For example, Foxy's pop-up sign warns fans that the animatronic oversees them.
3. Funko FNAF Snaps Series
The Funko FNAF Snaps Series includes figures with new abilities and accessories. These vinyl figures have some articulation and have guitars and interchangeable faceplates. For example, the POP! Snaps FNAF Bonnie Figure has a different face and instrument. The series name comes from the figure's ability to change moods.
4. Funko FNAF Snaps Playset Series
The Funko FNAF Snaps Playset Series includes similar features to the last vinyl figures, except that fans and collectors get an entire scene from the games. For example, the Funko FNAF Snaps Chica With Storage Room Playset includes a whole set from the games. The pieces are movable, and Chica can change moods.
5. Funko FNAF Pint-Sized Heroes Series
The Funko FNAF Pint-Sized Heroes Series included more miniature vinyl figures for the FNAF animatronics. Unfortunately, these pint-sized figures became pretty scarce. Even Funko is running low on stock. However, you can still grab the FNAF Funko Advent Calender that includes a few pint-sized heroes.
6. Funko FNAF Mini Mysteries Series
The Funko FNAF Mini Mysteries Series of vinyl figures includes a mystery pack with an unknown animatronic. The Funko Pop FNAF figures are regular, measuring just under four inches. However, you don't know who you'll get when you buy the Funko FNAF Blind Box Figures.
7. Funko FNAF Pop Vinyl Figures
Funko Pop has a classic range of FNAF animatronics. The range exists with countless choices for the original animatronics and others. The most common animatronics among Funko Pops include Freddy, Chica, Golden Freddy, Foxy, and Bonnie. However, you also find Lefty, Springtrap, and other less-common animatronics.
Firstly, Funko Pop FNAF figures come in various sizes and sub-series. For example, the current FNAF Funko Pop figures trend includes the Tie-Dye Series Freddy Fazbear Figure. Furthermore, sub-series for each game and animatronic variation exists. For instance, the Funko FNAF Twisted Freddy Figure is for The Twisted Ones.
In addition, certain animatronics represent specific games, like the Funko FNAF Happy Frog Figure comes from Pizzeria Simulator. Meanwhile, some exclusives exist and are super collectible, including the Funko FNAF Lolbit Figure with an NYCC Fall sticker. Moreover, a popular choice sub-series is the Glow-In-The-Dark FNAF Pops.
Some exclusive figures like the Funko Pop FNAF Jump Scare Baby look mechanical for a unique design. Funko Pop also made special editions and series, like the FNAF shadow series. However, they're harder to find now. An example of the shadow series is the Funko FNAF Shadow Freddy Figure.
Overview of Funko Pop FNAF Figure Serial Numbers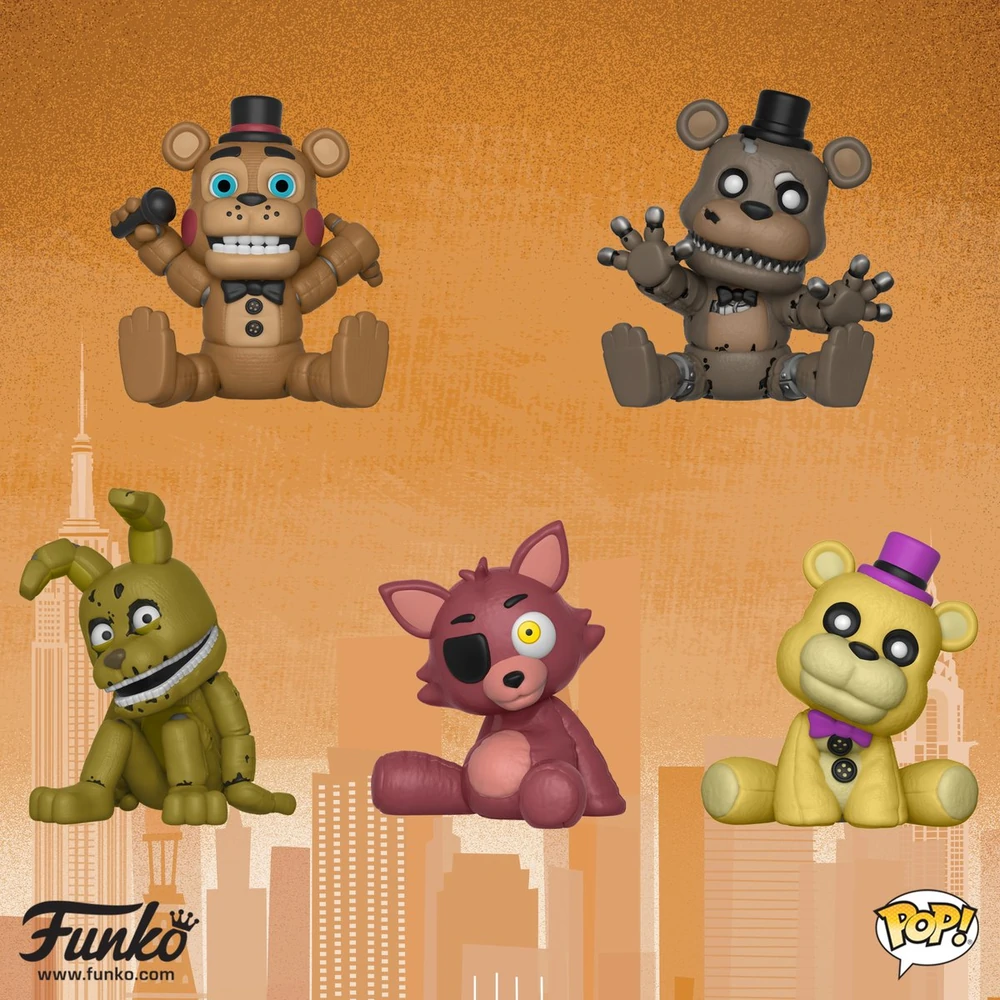 Nonetheless, Funko uses issue numbers for their sub-series of FNAF vinyl figures. Here's a quick breakdown of the expected series and range of numbers. Remember that each number could have multiple variations, including glow-in-the-dark (GITD) and chase versions.
Funko FNAF twisted series pops go from 15 to 22
Funko FNAF standard vinyl figures range from number 106 to 110
Funko FNAF nightmare vinyl figures go from 111 to 119 and again from 214 to 218
Funko FNAF shadow series figures are 126 to 127
Funko FNAF toy series figures are number 128
Funko FNAF, Funtime series collectibles, is 129
Funko FNAF phantom series is 205
Funko FNAF balloon boy figures are 217
Funko FNAF jumpscare series is 223 to 225
Funko FNAF withered series is 232
Funko FNAF rockstar or pizza sim series ranges from 362 to 369
Funko FNAF blacklight series numbers are between 377 and 381
However, other animatronics don't fall into a specific sequence. For example, the Funko FNAF Ballora Figure is number 227, falling into a mid-space between series. Meanwhile, the serial numbers should help you find matching issue numbers for the Funko Pop FNAF figures you buy. So, you understand the vast collection now.
How I Selected the Best FNAF Funko Pop
That brings me to a tricky question. How do I select the best FNAF Funko Pop when an ocean exists? The answer is simple; I'm a collector. I'll choose the best FNAF Funko Pop vinyl figures that stand out among the choices. I'll look for the most unique options, including Super Racers, Snaps, and GITD versions.
The best Funko Pop FNAF figures must be unusual in some way. However, they must be as close to traditional-styled vinyl figures as possible. So, I won't include Snaps playsets or Pocket Pops. I'll only have larger vinyl and metal Funkos from the unusual FNAF series and sub-series.
Best FNAF Funko Pop Guide: Top Picks
The best FNAF Funko Pop measures each one's collectibility. I'll show you how many exclusive and special-edition FNAF Funko Pop figures are available. Then, you'll have something phenomenal with which to start your extensive collection by following the sub-series and serial numbers related to the top picks.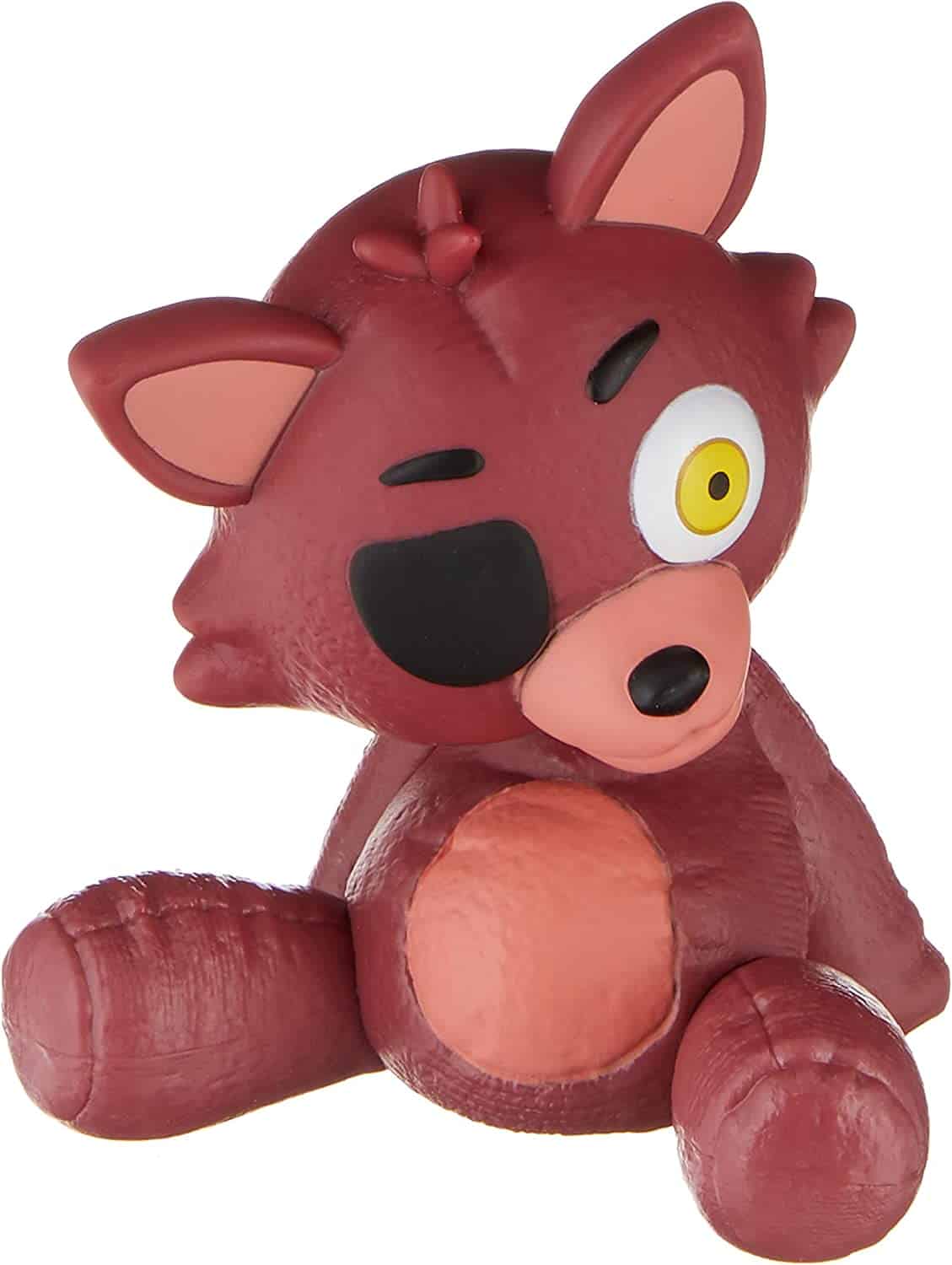 Funko undoubtedly brings fabulous new concepts, including the arcade variations that make the packaging look like the animatronics inside an arcade game. In addition, the series has a vintage vibe, which works surprisingly well with FNAF animatronics to make them feel even creepier than you expect.
FNAF Funko Pop Facts
Number: 4
Version: Arcade Funko
Series: Funko Pop vinyl
Size: 3.8″
FNAF Funko Pop Pros
The Foxy vinyl figure is a standard vinyl collectible
The packaging on the FNAF arcade Funko Pop range is superb
The Foxy Pirate figure looks like the original animatronic
These figures have a slightly textured feel
FNAF Funko Pop Cons
The vinyl figure almost looks like Funko FNAF plush
The packaging is more significant than regular alternatives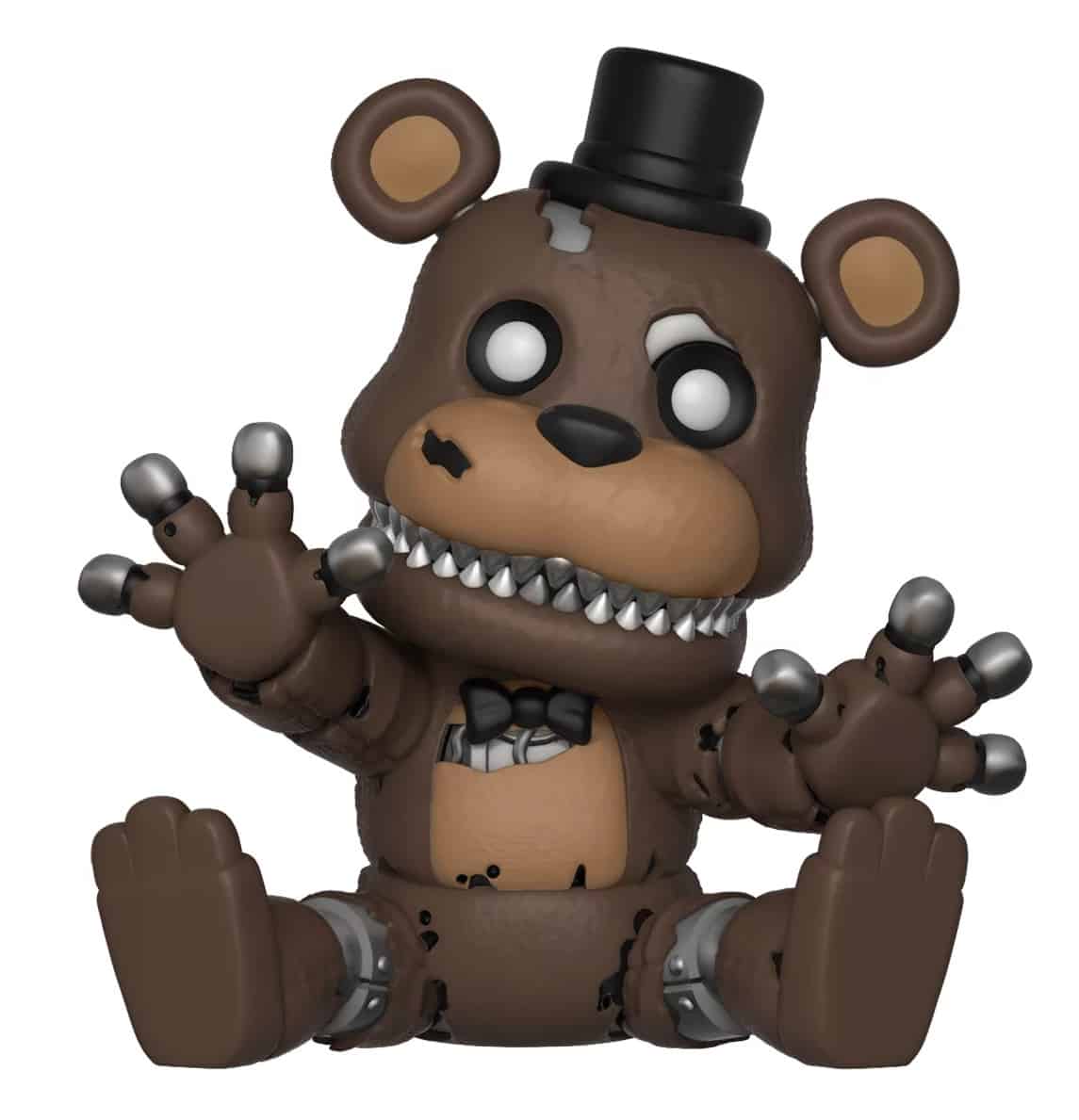 Nightmare Freddy looks nightmarish in the arcade version. In addition, this version of Freddy has movable parts to change his position on your display shelf. Imagine seeing this ghastly animatronic in an arcade machine in the middle of the night. Funko sure knows how to emphasize the details of FNAF animatronics.
FNAF Funko Pop Facts
Number: 2
Version: Arcade Funko
Series: Funko Pop vinyl
Size: 3.7″
FNAF Funko Pop Pros
The Nightmare Freddy figure is a popular animatronic variation
The new arcade range packaging makes Freddy look eerie
The details on Freddy's figure are identical to the game
Nightmare Freddy also has a slightly textured design
FNAF Funko Pop Cons
This Freddy variation is a nightmare design
The packaging takes up more space in your collection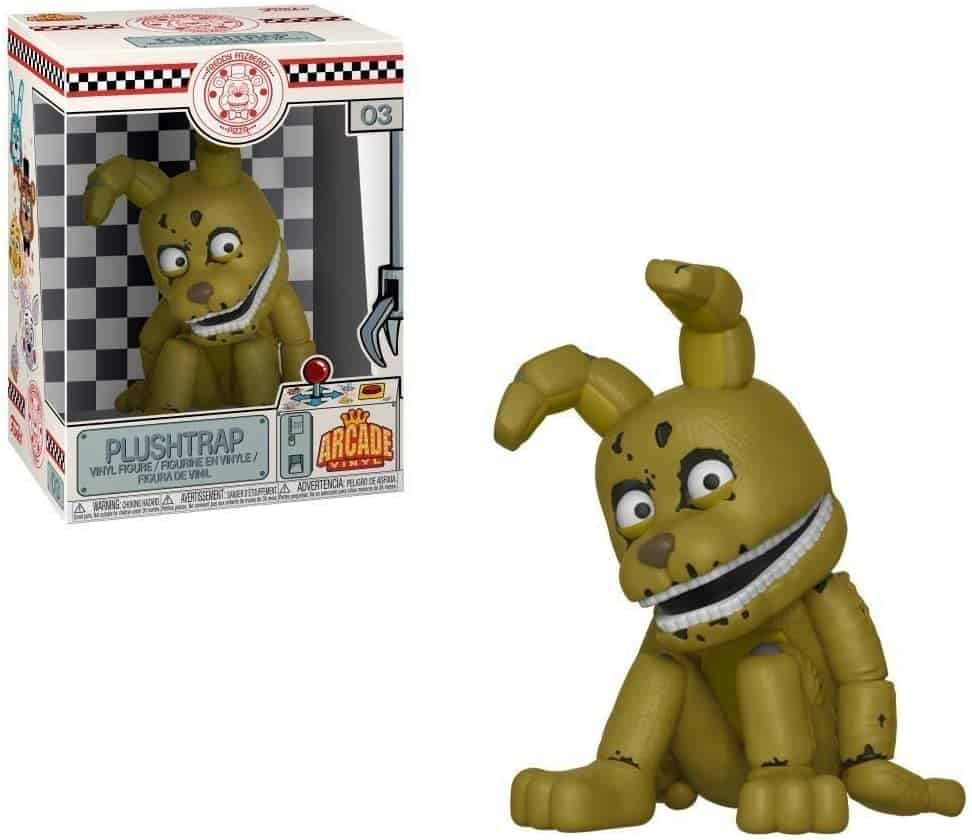 Plushtrap is my ultimate pick from the arcade versions because you don't often see the animatronic in merch from any brand. Plushtrap is an odd-ball animatronic for collectors, making him more desirable than others. In addition, the Plushtrap Funko Pop has impressive details to match his on-screen freak of nature.
FNAF Funko Pop Facts
Number: 3
Version: Arcade Funko
Series: Funko Pop vinyl
Size: 3.75″
FNAF Funko Pop Pros
The Plushtrap Funko Pop is a collectible animatronic
Plushtrap suits the arcade packaging better than the others
The figure's details match the game's animatronic
You also feel the textured bits on the Plushtrap figure
FNAF Funko Pop Cons
The arcade packaging takes up too much space in small collections
Plushtrap might be too much of an odd-ball for you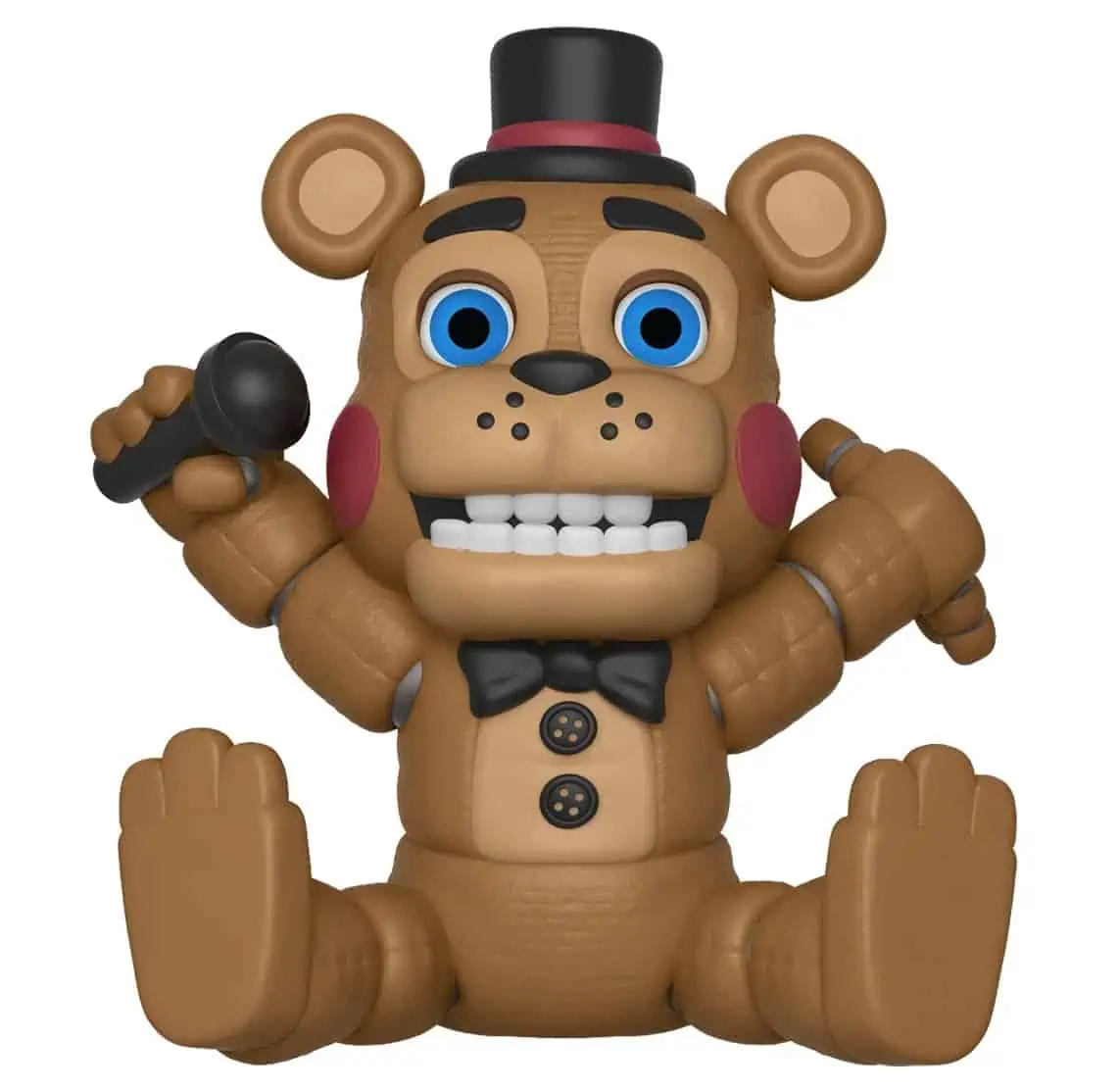 Unfortunately, I couldn't find the last FNAF Funko arcade version figure. However, I have one more to share. Toy Freddy is another variant from this unusual and collectible vinyl range. Toy Freddy looks cute as a vinyl figure, which isn't suitable for FNAF collectibles. Nonetheless, the figure matches the on-screen animatronic well.
FNAF Funko Pop Facts
Number: 1
Version: Arcade Funko
Series: Funko Pop vinyl
Size: 3.75″
FNAF Funko Pop Pros
The Toy Freddy Funko Pop is an adorable collector's piece
Toy Freddy's details match the game's animatronic well
Toy Freddy has movable joints to reposition him in the packaging
The entire arcade FNAF range has textured touches
FNAF Funko Pop Cons
Unfortunately, you need additional space for the arcade Funko
Some collectors want nightmare-looking FNAF figures instead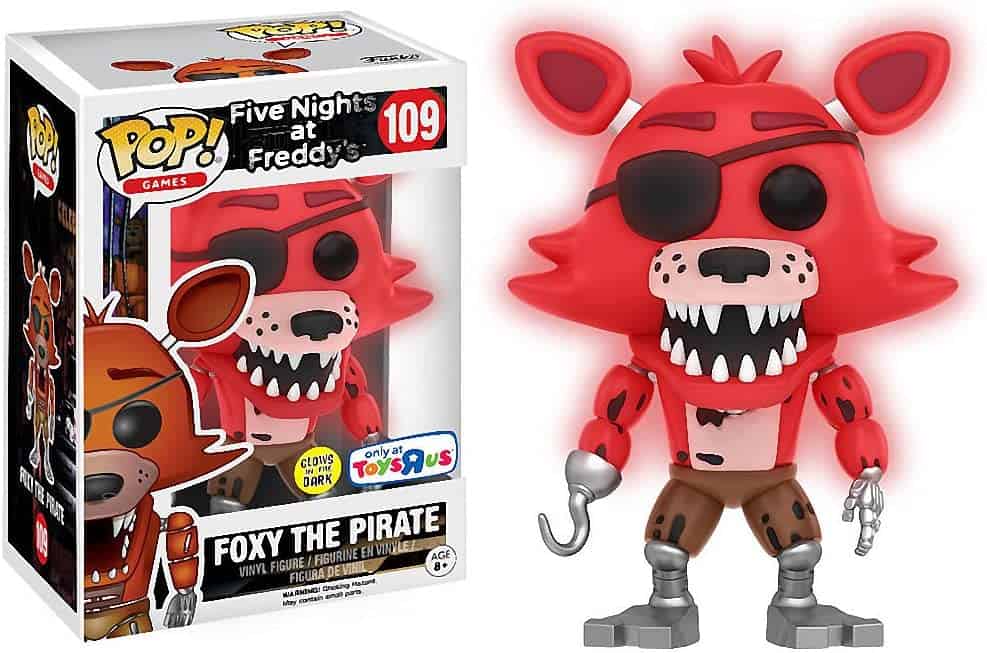 Glow-in-the-dark Funko Pop figures already look freaky at night. I had a few in my collection, and my kids weren't too happy at night. However, the FNAF GITD Funko Pop figures worsen, especially when Foxy has a gory design. The nightmare Foxy figure makes this a next-level collector's gore fest.
FNAF Funko Pop Facts
Number: 109
Version: GITD Funko
Series: Funko Pop vinyl
Size: 3.75″
FNAF Funko Pop Pros
Nightmare Foxy turns into a gorier design with GITD
The vinyl figure matches the in-game animatronic
This variant was also a Toys R Us exclusive
GITD Funko Pops are more collectible than others
FNAF Funko Pop Cons
GITD figures can be spookier than others
Foxy's design is good, but the open mouth makes it look silly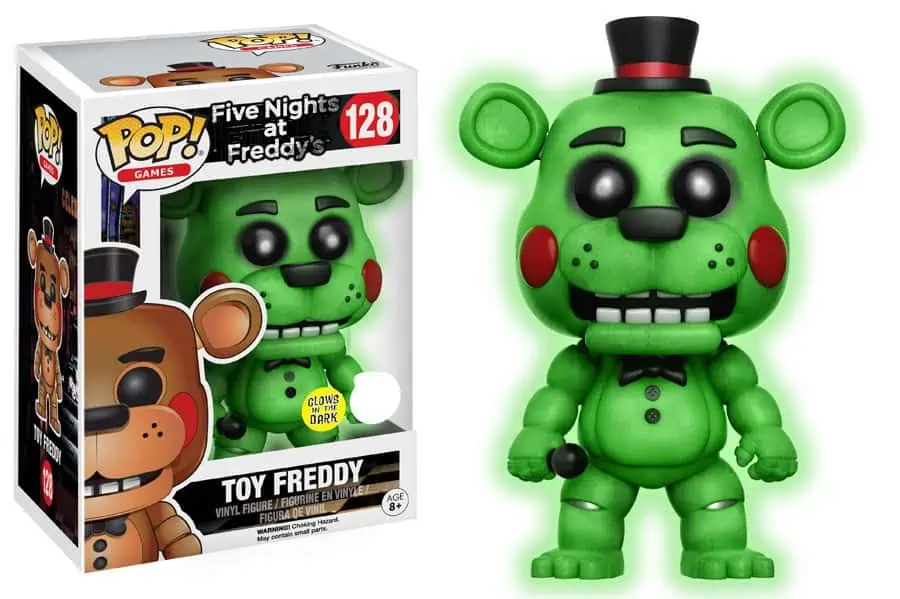 Funko also turned Toy Freddy into a GITD special edition, but he comes in a bright green color that makes him look like he belongs in an Irish parade. I'm not saying it's a bad thing. However, GITD Funko Pops commonly use more solid colors to enhance the glow. Freddy also looks creepier than regular figures.
FNAF Funko Pop Facts
Number: 128
Version: GITD Funko
Series: Funko Pop vinyl
Size: 3.75″
FNAF Funko Pop Pros
The creepier version of Toy Freddy appeals to gory collectors
The color change gives the figure another point
Toy Freddy still looks like the animatronic
Various Freddy versions are massively popular
FNAF Funko Pop Cons
The green color can turn some collectors off
GITD Funko Pops are better suited to adult collectors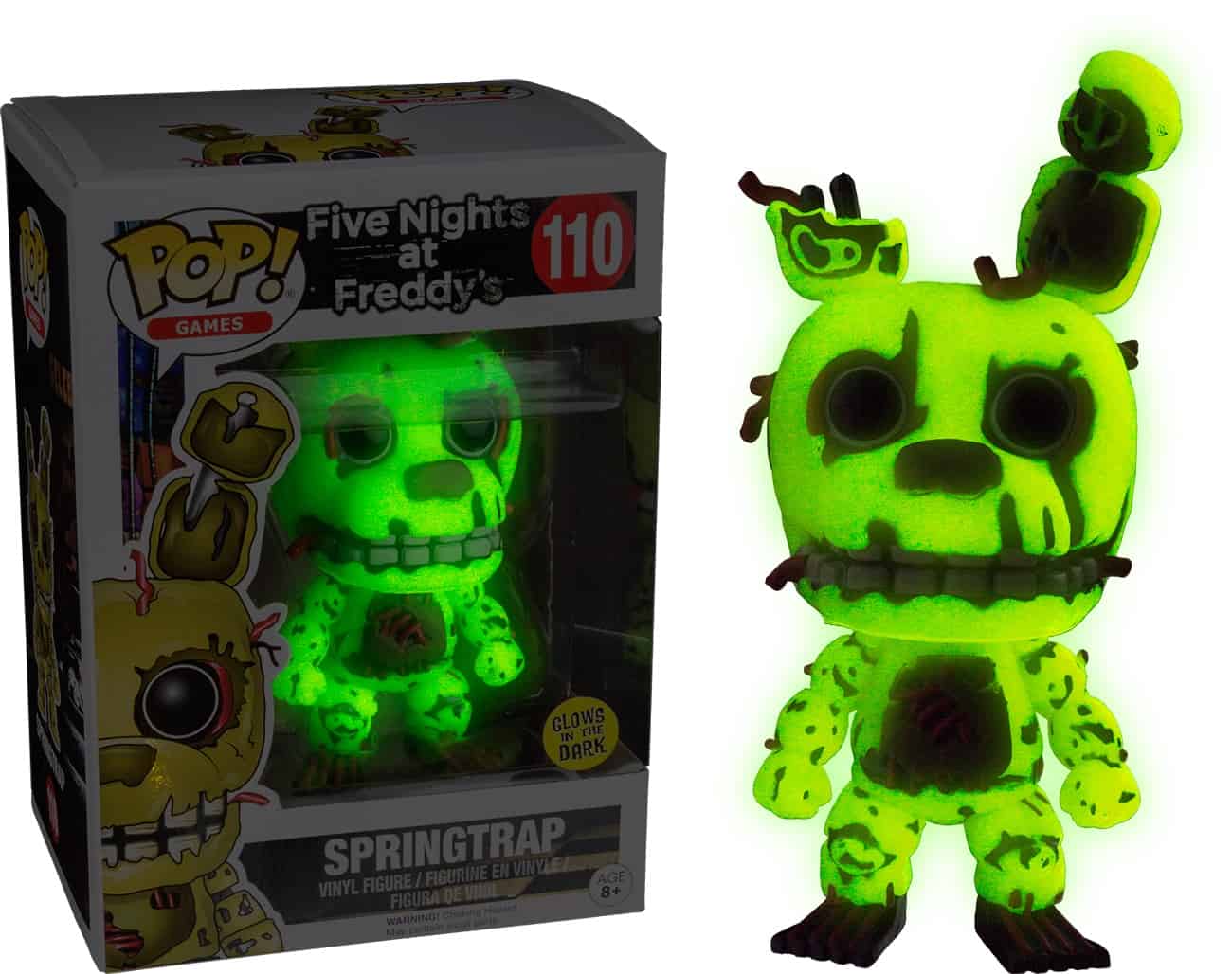 Gamestop, Funko, and FNAF came together to make the GITD Springtrap Funko Pop. The exclusive quality makes him more collectible, but the GITD looks more impressive on this figure than others. It almost has a neon design that makes you think it would glow in the day. Springtrap is my favorite GITD animatronic.
FNAF Funko Pop Facts
Number: 110
Version: GITD Funko
Series: Funko Pop vinyl
Size: 3.75″
FNAF Funko Pop Pros
This FNAF Funko is a Gamestop Exclusive collectible
Springtrap is a scarcer figure and more collectible
The neon colors are insane and impressive, like blacklight figures
Springtrap looks like an animatronic, apart from the color
FNAF Funko Pop Cons
Some collectors prefer original colors and designs
The Springtrap GITD Funko Pop is the creepiest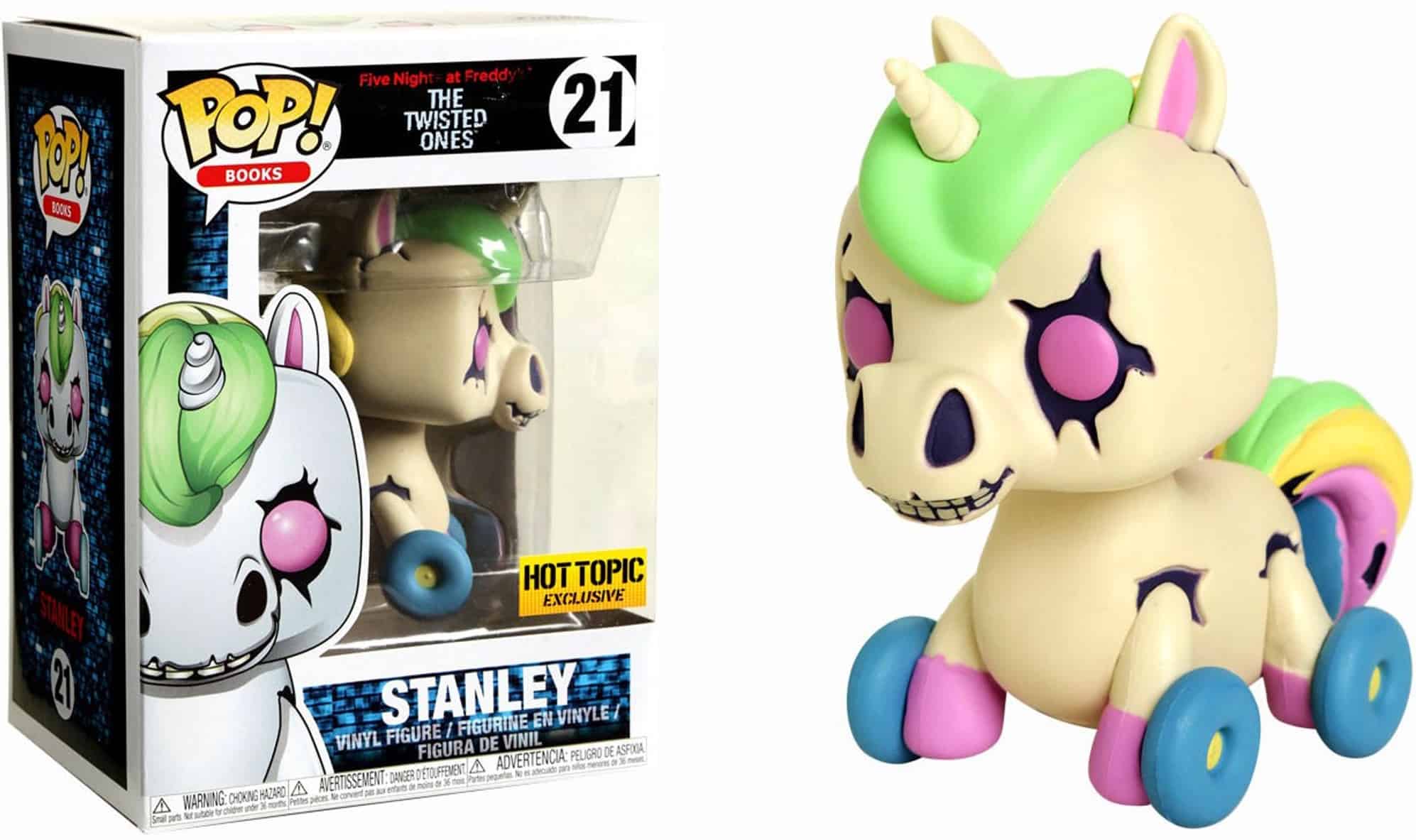 There's an exciting mini-game in FNAF. You're likely familiar with the Twisted Ones from collectibles or the mini-game. Meanwhile, there's an animatronic you don't easily find in any merch form. Stanley is a creepy little horse that appears in the mini-game. Spooky toys undoubtedly strike fear in players.
FNAF Funko Pop Facts
Number: 21
Version: Exclusive Funko
Series: Funko Pop vinyl
Size: 3.75″
FNAF Funko Pop Pros
The Stanley FNAF Funko Pop is a super collectible
It's a rare find and an exclusive for added collectibility
The figure looks precisely like the creepy animatronic toy
Stanley's wheels can roll for added fun
FNAF Funko Pop Cons
The animatronic toy isn't well-known in all the games
The figure's sister, Funko Pop, has become ultra-rare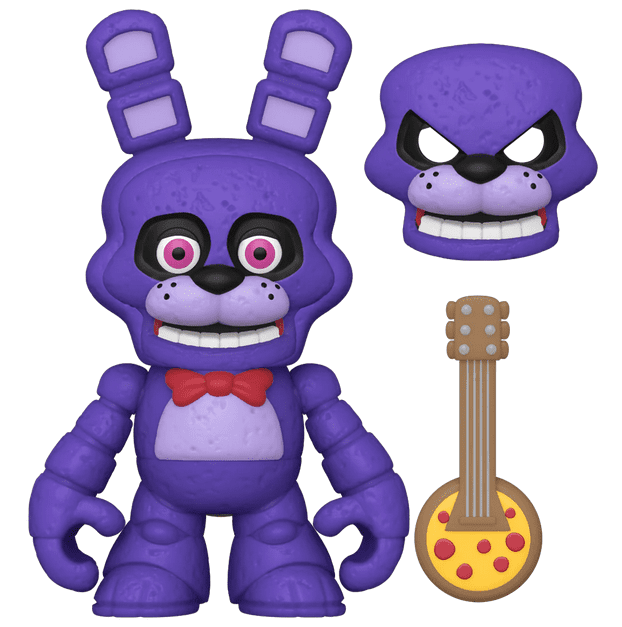 The Snaps series is one of my favorites from the Funko collectibles brand. However, it's relatively new. I don't own any, but I'd love to add a few to my collection. FNAF Snaps Funko Pop is ideal because you want the animatronics to look even more nightmarish by body-swapping the characters.
FNAF Funko Pop Facts
Number: 64920
Version: Snaps Funko
Series: Funko Pop vinyl
Size: 3.9″
FNAF Funko Pop Pros
The Snaps FNAF Funko Pops are a new trend for collectors
You can make Bonnie look as crazy as you desire
You get six snapping pieces to change Bonnie's design
The Snaps Funko Pop range also includes accessories
FNAF Funko Pop Cons
These vinyl figures are more significant than traditional Funko Pops
You'll need to buy two animatronics to mix them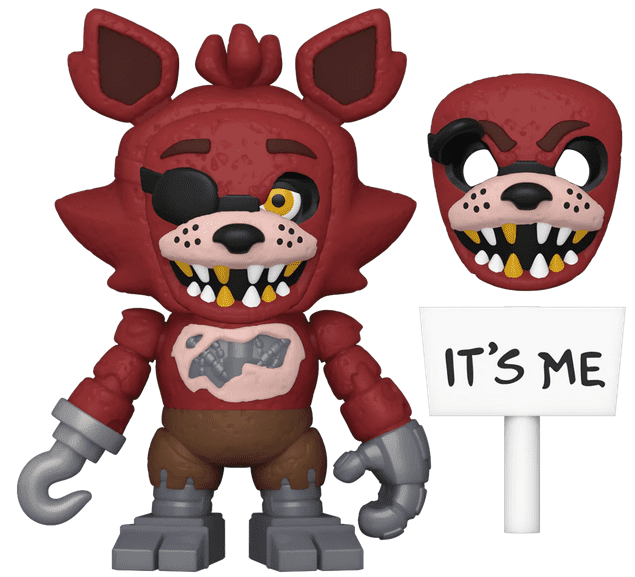 The Funko Snaps FNAF figures include Foxy, a perfect subject for the mix-and-match experiments. However, the two figures differ in size, but the snap pieces fit together, anyway. In addition, you'll notice the Snaps series have different numbers. Don't worry about it because they also run in sequence for collectors.
FNAF Funko Pop Facts
Number: 64921
Version: Snaps Funko
Series: Funko Pop vinyl
Size: 3.5″
FNAF Funko Pop Pros
The Snaps Foxy Funko Pop mixes well with Bonnie
The different sizes don't deter the mixing and matching
The new Snaps Funko Pop figures are fantastic collector's pieces
You get two faceplates and a creepy sign for Foxy
FNAF Funko Pop Cons
The Snap Funko Pop figures are fantastic if you collect a few
This version is slightly smaller than traditional figures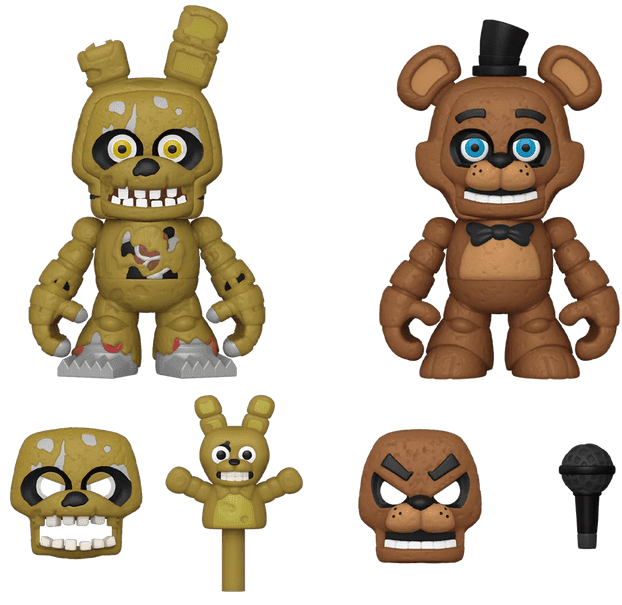 You won't find many Snaps Funko figures because the series is new. However, Funko also released two sets that bring two animatronics to life. Unfortunately, the figures are similar to Foxy, smaller than standard Funko Pops. Meanwhile, they give you Springtrap and Freddy as a beautifully insane combo.
FNAF Funko Pop Facts
Number: 64924
Version: Snaps Funko
Series: Funko Pop vinyl
Size: 3.5″
FNAF Funko Pop Pros
You get the super collectible Springtrap vinyl figure again
Collectors enjoy two figures in a single Snaps Funko pack
Both vinyl figures have swappable faces, bodies, and accessories
Freddy's face looks nightmarish, and Springtrap's eyes devilish
FNAF Funko Pop Cons
The multi-pack includes two more miniature figures
Unfortunately, the Snaps Funko Pops aren't movable beyond the snappy connections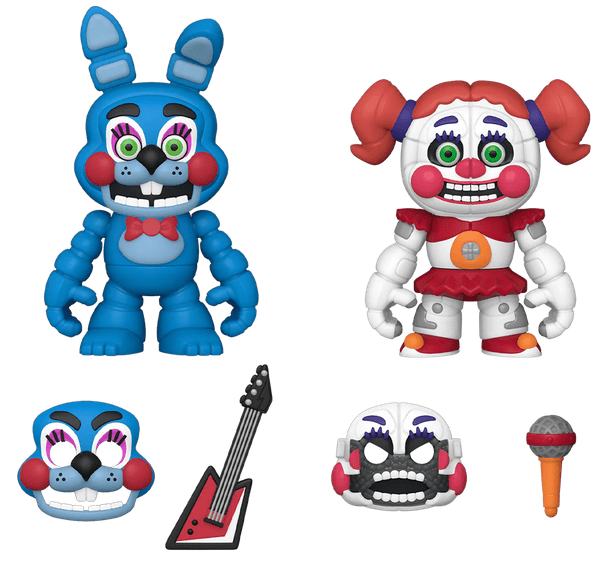 I've seen Baby in a few Funko Pop versions, but you don't find her often anymore. So, this Snaps Funko Pop pack is another welcomed addition for collectors. In addition, nothing is creepier than mixing Baby's head with another animatronic. These two figures look like they're about to rock a collection.
FNAF Funko Pop Facts
Number: 64925
Version: Snaps Funko
Series: Funko Pop vinyl
Size: 3.5″
FNAF Funko Pop Pros
The Snaps collectible figures include two variants
The Baby Funko Pop is unusual and valuable
You'll turn the pack into the creepiest mix-and-match blend
Both vinyl figures come with accessories
FNAF Funko Pop Cons
Unfortunately, the two-pack is smaller than traditional Funko Pop
Only Baby's interchangeable faceplate is creepy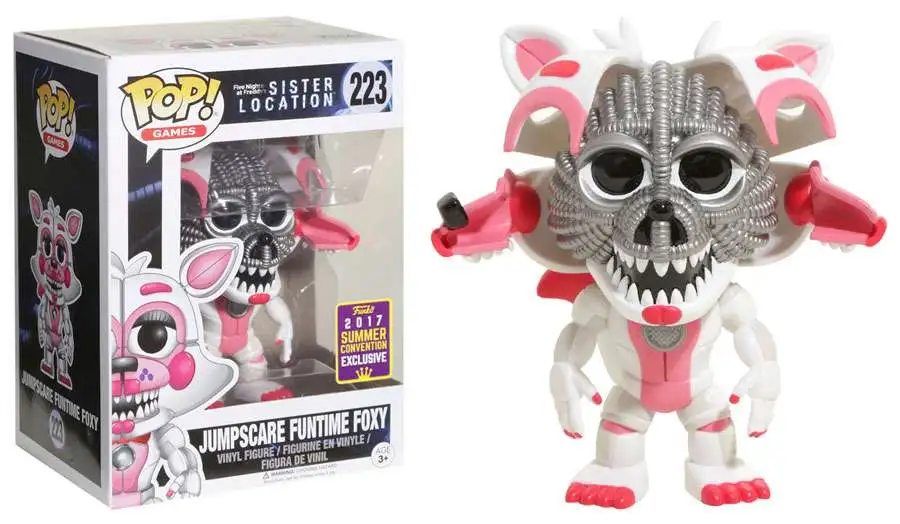 The Summer Exclusive Jumpscare version of Funtime Foxy is a collectible gem. However, the 2016 Jumpscare Golden Freddy is the one you should find if possible. It's ultra-rare and highly collectible. Meanwhile, this Funko Pop earns its place on my list. The Jumpscare Funko Pop range has faceplates that open for gorier designs.
FNAF Funko Pop Facts
Number: 223
Version: Exclusive Jumpscare Funko
Series: Funko Pop vinyl
Size: 3.75″
FNAF Funko Pop Pros
It's a Summer Convention exclusive and unique series
The figure's faceplates open to reveal more horror
The Funtime Foxy figure looks suitable for the animatronic
It might also become rare, like the Golden Freddy version
FNAF Funko Pop Cons
The first time you see the faceplate open will give you nightmares
The moving faceplates feel slightly fragile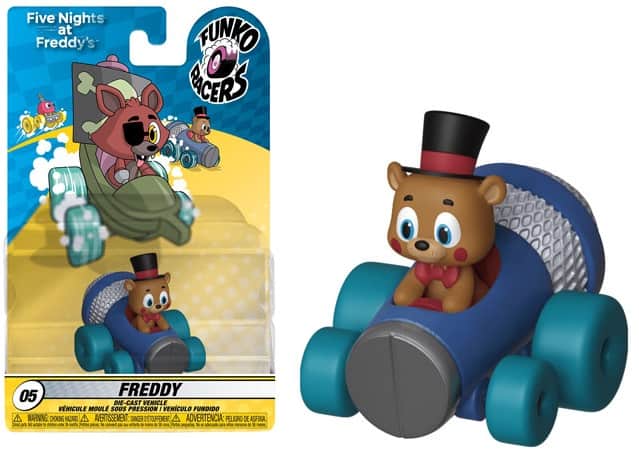 The Super Racers FNAF Funko series is adorable, and rightfully so, because they target younger collectors. My son plays FNAF often and would love to collect these miniature metal figurines. The Super Racers Funko series looks more animated and friendlier for kids. In addition, the wheels move for actual playtime fun.
FNAF Funko Pop Facts
Number: 31364
Version: Super Racers Funko
Series: Funko metal figures
Size: 3.75″
FNAF Funko Pop Pros
The Funko Super Racers series is collectible
This FNAF figure variation is ideal for younger kids
The wheels move, which is unusual for Funko merch
Funtime Freddy rides a massive microphone related to the game
FNAF Funko Pop Cons
Serious collectors don't enjoy cartoon-like animatronic designs
Funtime Freddy looks too happy for his game animatronic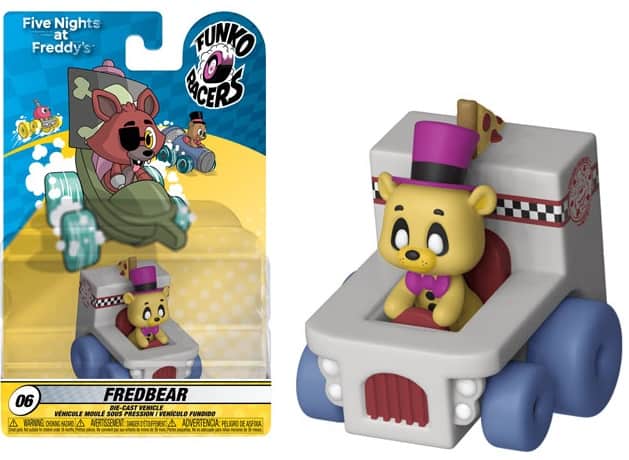 Various Golden Freddy Funko Pop figures have become rare and hard to find. So, this younger collector's gem from the Super Racers Funko series can fill a gap. However, the little bear looks more cartoon-like again. I'll allow this on my list because I'm looking for rare and unusual FNAF Funko Pop figures.
FNAF Funko Pop Facts
Number: 31365
Version: Super Racers Funko
Series: Funko metal figures
Size: 3.75″
FNAF Funko Pop Pros
The Super Racers Funko FNAF figure is collectible for younger fans
The Super Racers Funko series can be unusual pieces for older fans
The wheels turn on this figure, making it a playable choice
Golden Freddy scurries in the cartoon-like pizza van
FNAF Funko Pop Cons
Older fans might not want cartoon-like animatronics
The metallic figures are also unusual, and some collectors might not enjoy them
FAQs
Question: What Are the Funko FNAF Snaps Series Figures?
Question: What Are FNAF Super Racer Funko Pops?
Answer: FNAF is another welcomed addition to the Super Racers family at Funko. The series shows the animatronics in racecars. In addition, the figures are metallic and have movable wheels. For example, the Super Racers FNAF Funtime Freddy Funko Pop can race other animatronics from the FNAF Funko series.
Question: Which FNAF Funko Pops Are Rare?
Best FNAF Funko Pop Guide: Conclusion
The best FNAF Funko Pop is about finding the most unusual types, series, and exclusives because many exist. You'll swim through an ocean of choices if you don't narrow the series you want. I recommended a few top picks, but you can work with the serial numbers to find co-existing FNAF Funko Pops.
In addition, remember to check all the variants from Funko's newest ranges. The brand constantly releases new concepts, and FNAF is a massive target for many of them. However, I recommend starting with the Snaps FNAF Bonnie Funko Pop if you want something new, unique, and collectible.
Alternatively, choose an exclusive FNAF Funko Pop or something with glow-in-the-dark features to stand out. Any unique FNAF Funko Pop starts an incredible collection, and the serial numbers help your direction further. So, pick your best "unique" FNAF Funko Pop. Then, start collecting the range around it.
For more funking collectibles:
Best Avatar Funko Pop Guide – Avid Collectibles
Best Mandalorian Funko Pop Guide – Avid Collectibles
Best My Hero Academia Funko Pop Guide – Avid Collectibles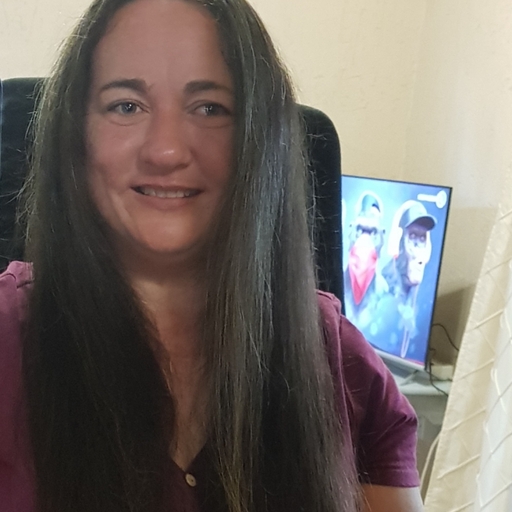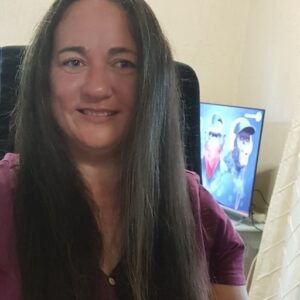 Latest posts by Caroline Lambert
(see all)