How could you not love these ultra-fabulous and artistically handmade Youtooz plushes and vinyl figures?! They are exceptionally well-detailed, and the end product is spectacular. There are a lot of pop culture collectibles out there, but Yootooz might be my favorite.
I love pop culture trinkets and tidbits and LOVE adorable plushies from my favorite shows and online pop culture, like El Gato from the TikTok emoticons or Lord Nermal from the popular skate clothing company RipnDip in California. You can even pick up some random Youtooz, like one of my favorite animals, the capybara!
These little figures and plushes are really awesome in that they are extremely rare, exceptionally well thought out, and beautifully created. You can also read about how Youtooz are made here.
The good news is that they will not bankrupt you unless you choose to go after Youtooz, that have come and gone on reseller sites. Unfortunately, Yootooz only makes each character one time and has limited quantities. So If you want to get them while they're hot, you will need to follow Yootooz on social media or frequently check their website for new releases. They go fast, so hurry!
Bottom Line Upfront
My favorite plushie is El Gato from the kitten meme. He is so sweet and huggable. Even if you'd never heard of the meme, you wouldn't be able to resist this adorable kitten's huge watery eyes that beg you to love him.
My favorite vinyl figure is Roach from The Witcher. Sometimes I think I watch the show primarily to see what goofy stuff Roach will do next. This figure perfectly represents Roach's character in the game and on the show. What the heck is Roach doing dancing on the rooftop!?
Top Picks
I have so many of these YouTooz that I would consider my top picks that it is hard to decide which to discuss! I also ran out of room in this article to discuss even more available YouTooz, like a CatDog figure. Check out their website and see for yourself. It frequently updates with new characters, so stay alert for the next great meme to make its way to the YouTooz studio for creation.
My Criteria for Choosing the Best YouTooz
I selected the best-looking Youtooz.
I try only to list Youtooz that are currently available or available for presale. They won't last long!
I choose the Youtooz that I find most unique.
I list a range of plushies and vinyl figures.
I list a little bit of everything; characters from hit shows, hilarious memes, and adorable plushies.
I do not judge a Youtooz by the price listed. If you want to purchase it, go to the Youtooz website to price check. Many figures run about $30, but the rest can vary.
I list animals and humans, so there's something for everyone.
I pay attention to coloring and stitching and only select the very best quality.
I like to add YouTooz that are a bit out of the norm, like the RipNDip Icecream Truck.
I list only the most popular meme mascots available.
Ultimate YouTooz Guide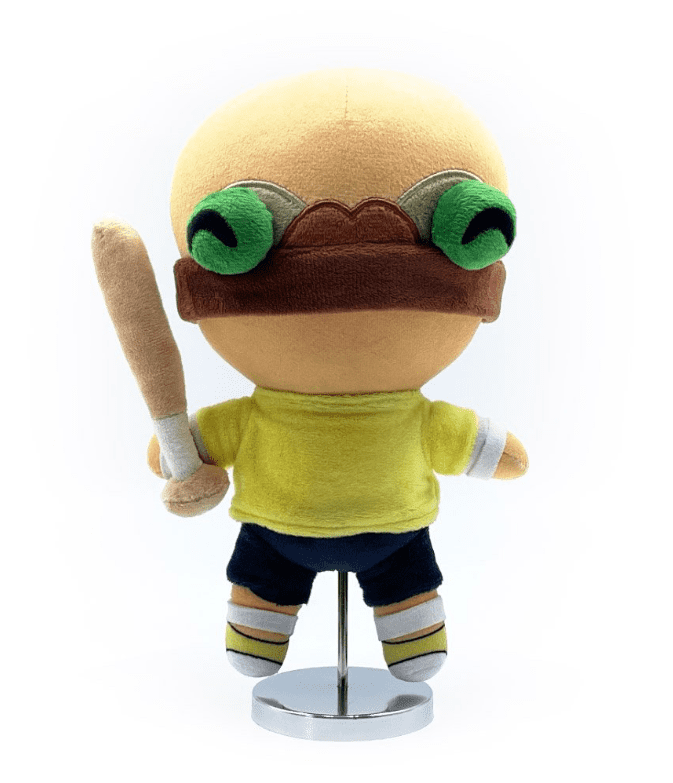 The noble comedian, Poofesure (pronounced "poof-eh-shure"), is also a gaming creator specializing in shooting and sports on Nintendo Wii. He regularly loses his temper. Poofesure is a play on professor, and this fellow is the creator of the elusive Beef Boss! The Beef Boss started out as a Fortnite skin that could be used in Wii sports. The Mii has never looked better than he does as a Youtooz plush. The Beef Boss is looking super fresh.
PREORDER: Released October 11, 2022, and shipping January 1 – 31, 2023
Pros
Adorable detail.
The plush is nine inches tall.
The Beef Boss' eyes look to be bursting with delight and maybe laughter.
The Beef Boss is ready for snuggles and is made of super soft and squishy PP cotton.
The Beef Boss is wearing what appears to be a cool workout outfit.
Cons
The mustache and meaty smile appear slightly too close in color. Maybe it's my computer screen.
The pickles near the Beef Boss' mustache look a bit grey and expired.
This rendition of the Beef Boss isn't exact, though it is cute.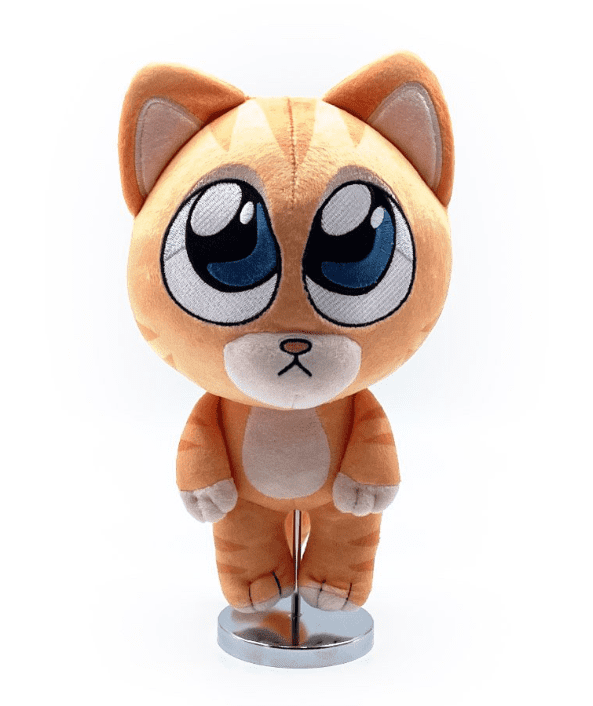 Awwwww. You might recognize El Gato from the TikTok emoticons. This cute little big-eyed, orange tabby kitten is showing up everywhere in the TikTok universe! From printouts to memes, this is one cool cat. You really can't help but want to hug this big-eyed kitty. He's made of super squishy, huggable, sublimatable, and regular Minky material. Just give him whatever he wants, so he'll stop looking at us that way. It's heartbreaking.
PREORDER: Released October 11, 2022, and shipping February 1 – 28, 2023
Pros
This is a very soft and huggable kitten plush.
El Gato, as a plushie, is charming, even if you had no idea who he was in the whole universe.
The artists did a great job in creating El Gato's tear-filled eyes.
Cons
Is it just me, or does El Gato's face look slightly longer than it should?
El Gato needs some whiskers! How will he find his way around in the dark without them?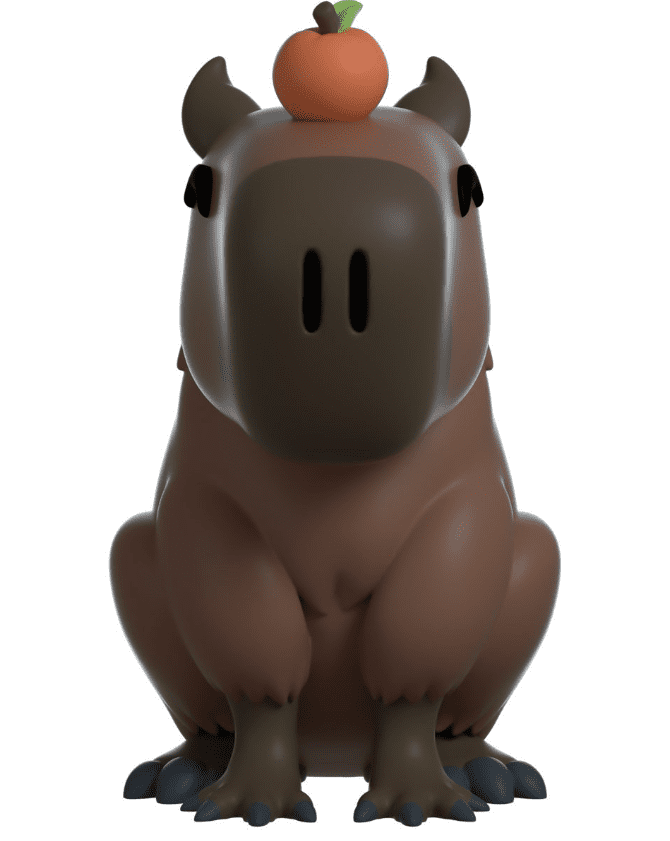 I love these colossal rodent creatures. How could you not? This is an especially cute and sweet version of the Central and South American rodent. This vinyl figure was created by hand all the way down to the yuzu fruit balanced on its head. In real life, these super chill rodents like to hang out in dense jungles and swim in their free time. Life as a capybara looks pretty awesome.
PREORDER: Released October 7, 2022, and shipping February 20 – March 20, 2023
Pros
The size difference between the capybara and the yuzu fruit is on point.
The detail on this chunky-armed little friend is exquisite.
I like the little tufts of hair on the back as this guy sits on his haunches. They really do that.
Cons
How did this capybara get this yuzu fruit that is native to Japan? Maybe he went grocery shopping in Central America?
 Capybaras have funny teeth, and it would have been neat if they had made them sit out of the mouth a bit. They look a bit like guinea pig teeth.

The Feels Guy, also known as Wojak, is hilarious, inappropriate, and kind of reminds me of Pepe the Frog. He's often pretty depressed and all in his feelings, hence the name. I'm sure you've seen many memes with the Feels Guy. He has been around since 2009, when he debuted as Wojak at a party where all he wanted was to go home. It took flight from that meme, and the internet was never the same.
Released September 17, 2021, and available now.
Pros
The detail on the Feels Guy's shirt is excellent. It looks like the shirt is wrinkled in the back from the character sitting down.
All of the Wojak/The Feels Guy memes look like they were quickly sketched on white paper, and this vinyl figure looks the part.
The party hat is a nice throwback to the original meme starring The Feels Guy.
The lines of this figure's forehead look just like they do in the party meme.
Cons
The Feels Man's neck seems to have disappeared.
Where is the Feels Man's nose?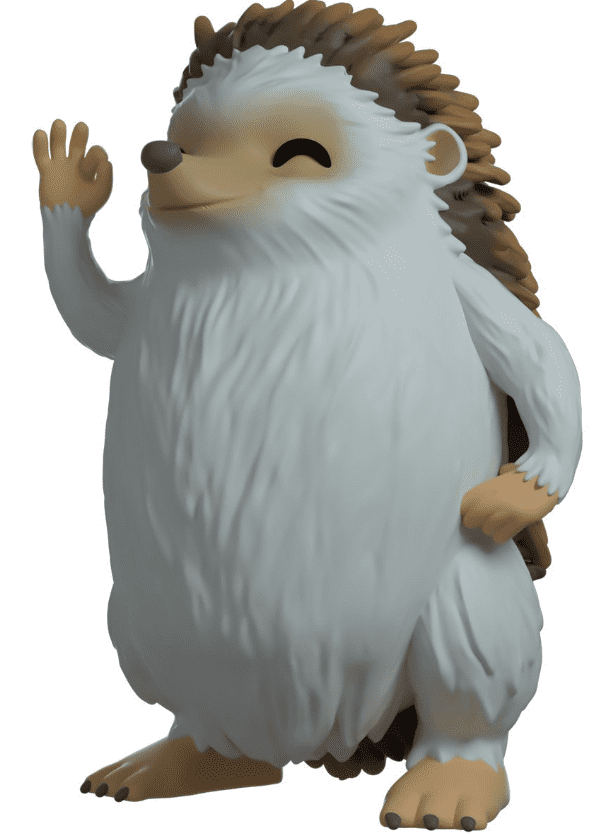 This adorable hedgehog originally came from the video game series of Génesis Seguros advertisements. He is also seen on the confirmation of order emails that one would receive after purchasing a Tesla Y. This spiky guy looks pretty pleased with you and your decision as he says, "Ha ha, Yes." The hedgehog is bending his fingers to make the "OK" symbol. He has a cheeky smile on his face, and he stands with one hand on his hip.
Released September 21, 2021, and is available now.
Pros
This sweet hedgehog has very well-detailed fur and quills.
I feel like the creators of this Youtooz really captured the hedgehog qualities, like; the upturned nose and furry tummy.
This vinyl figure looks like an almost exact replica of the hedgehog in the meme.
Cons
Hedgehog ears are a touch more elongated, but that wouldn't ruin this excellent figure for me.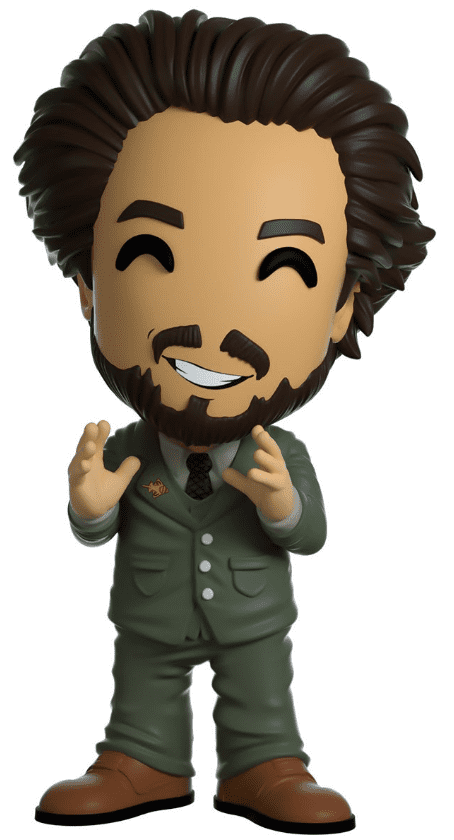 I am a huge fan of Ancient Aliens and Giorgio Touskalos. The episode when Giorgio held his hands up and explained, "Aliens!" became one of the greatest memes of all time. Giorgio has crazy hair and is insanely intense when he goes on and on about aliens. Of course, he's not saying it's aliens, but… ALIENS! His double-walled window box storage case includes pyramids drawings and ancient Egyptian scriptures.
Released September 28, 2021, and available now.
Pros
The creators did a fantastic job making Giorgio's hair look like a mad scientist's, like it does in real life.
The positioning of the hands to fully feel the exclamation, "ALIENS!" is perfectly executed.
This is a man who always looks a little off, a little disheveled, and a little bit nuts. The creators captured that image nicely. Even his suit appears rumpled.
Cons
I am not complaining, but they could have made Giorgio's hair look a bit crazier.
Giorgio's forehead and face should be just slightly more elongated.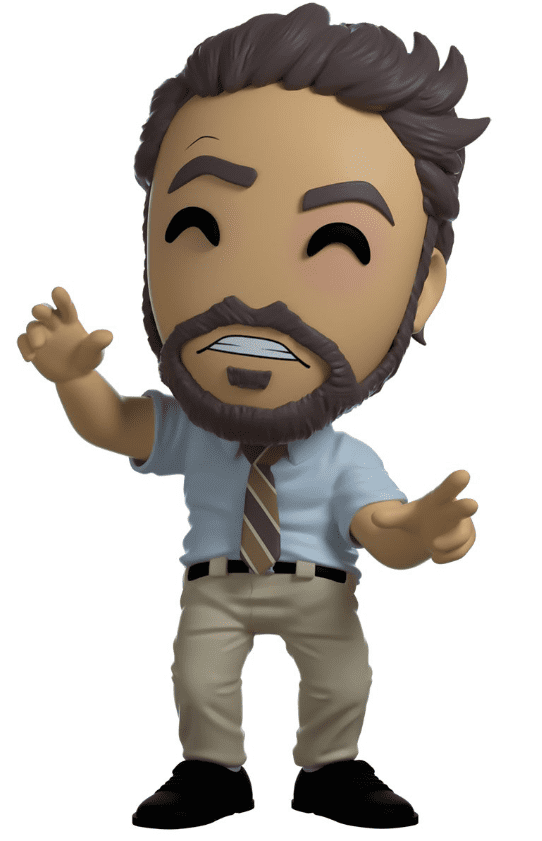 Charlie Kelly is easily one of the greatest characters comedy TV has ever seen. This episode finds Charlie irate in the mailroom with Mack, where they work for a couple of days before being fired since nobody is receiving their mail. This is the beloved and timeless classic known as Pepe Silvia. But is Pepe Silvia a real person, or is it Charlie's illiterate attempt at Pennsylvania? One can only guess. This moment in Its Always Sunny in Philadelphia is the craziest we've ever seen coffee-drunk Charlie, and that says a lot, given his rat-hunting skills.
Released on March 1, 2022, and available now.
Pros
This YouTooz of Charlie Kelly perfectly represents the Pepe Silvia episode, a cult classic.
From the red face of the stressed-out man all the way down to his rumpled clothing, the creators capture Charlie's essence perfectly.
The box this YouTooz comes in is equally perfect. It shows Charlie in the controversial mailroom from this scene in the Pepe Silvia episode and some of Charlie's favorite tools.
Cons
Real Charlie's hair was crazier looking in the episode.
Charlie should have a couple of lit cigarettes in one hand and a cup of spilling coffee in the other hand to represent that moment in the episode entirely.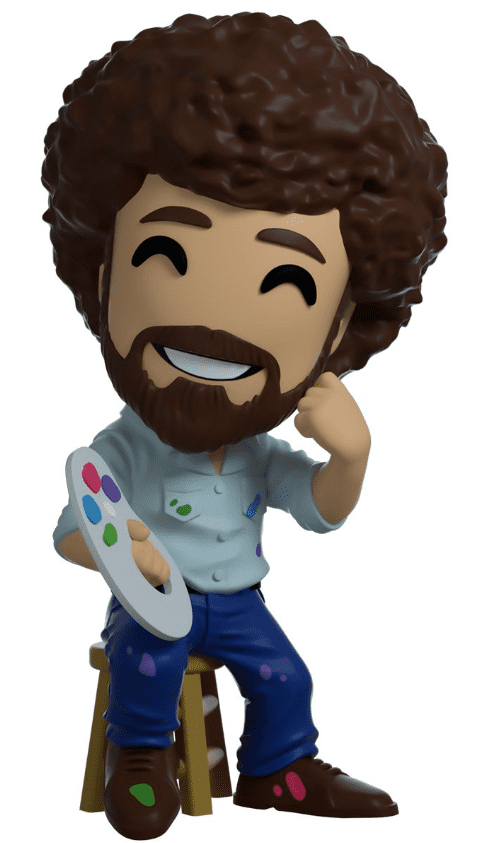 The hero, the legend, the one, and only Bob Ross! Everyone knows that name, and I've never heard a single person speak negatively about good ol' Bob. He was an amazing human and painter. Bob Ross was a lover of animals and would help anyone he could. He was one of the good ones, always making happy little trees and happy accidents. He will forever be remembered for his calm demeanor and fantastic knife-style painting. This Bob Ross YouTooz is just awesome. But, of course, there are other Bob Ross YouTooz available, too!
Released September 30, 2022, and is available now. 
Pros
The creators got the infamous Bob Ross 'fro just right!
The iconic jeans and light blue shirt combo make the creation perfect.
The smile is dead on. Bob Ross always had a great welcoming smile.
Cons
The real Bob Ross had a very fuzzy grey-streaked beard.
It would be cooler if Bob Ross had a palette knife in his hand and a squirrel on his shoulder, as he often did.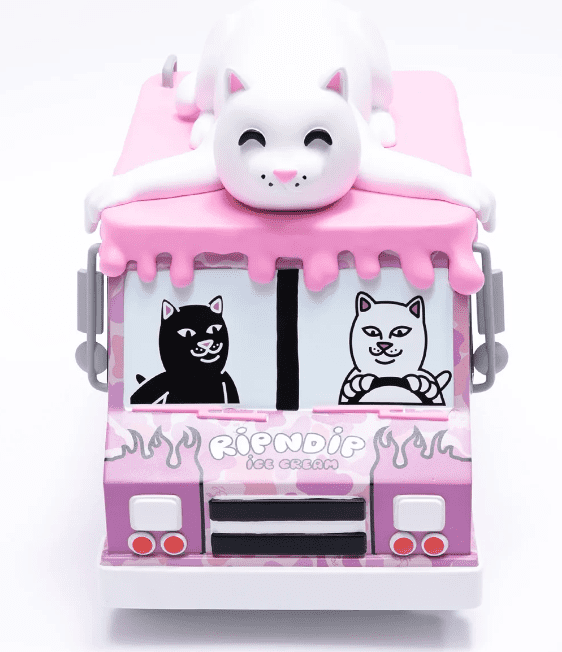 RipNDip is a skate clothing brand based out of California. The mascots are Master Nermal and Jermal, the cool cats. This YouTooz shows them driving the most fabulous ice cream truck around. It's hilarious and utterly fabulous, with pictures of Master Nermal on the outside of the bus doing various things. I seriously love this so much and am placing my order right now!
Released September 8, 2022, and available meow.
Pros
Master Nermal is flipping us the bird while eating ice cream.
The pink camo is cool, but the pink flames are even cooler.
This YouTooz is incredibly cool because the ice cream truck is a foot long!
The giant Nermal splooting on the top of the pink melted ice cream on the truck is a perfect touch to a fantastic vehicle.
Cons
The only con I have this time is the price, but it's probably worth it. I mean, look at it!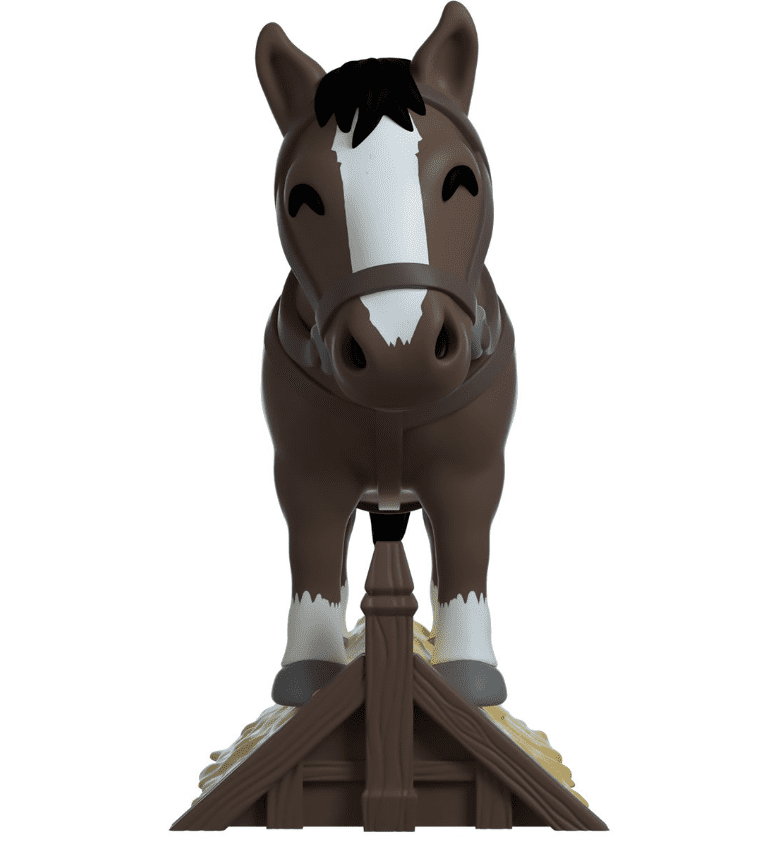 If you've watched The Witcher, you probably have a soft spot for The Witcher's noble mare(s) named Roach. Roach means European fish and not cockroach, in case you were wondering. I know I was! Roach, the mare, is a very clever horse brimming with personality. The Witcher goes through a handful of horses named "Roach" in the show. Each is spirited, loyal, and possibly precisely the same as the original Roach.
PREORDER: Released August 8, 2022, and shipping October 15 – November 15, 2022.
Pros
This YouTooz of Roach the horse is from the game where Roach sometimes ends up, comically, dancing on the roof. Everyone loves Roach.
The white on Roach is portrayed perfectly on this YouTooz.
 I like how Roach has her head tilted like she often does when being whimsical or while judging The Witcher.
Cons
Roach's coat color is a little lighter than the Roach's in the show and game, but since Roach is ever evolving into the next Roach, maybe this one is just a more golden brown.
The bridle is a little bit different than the one in the show.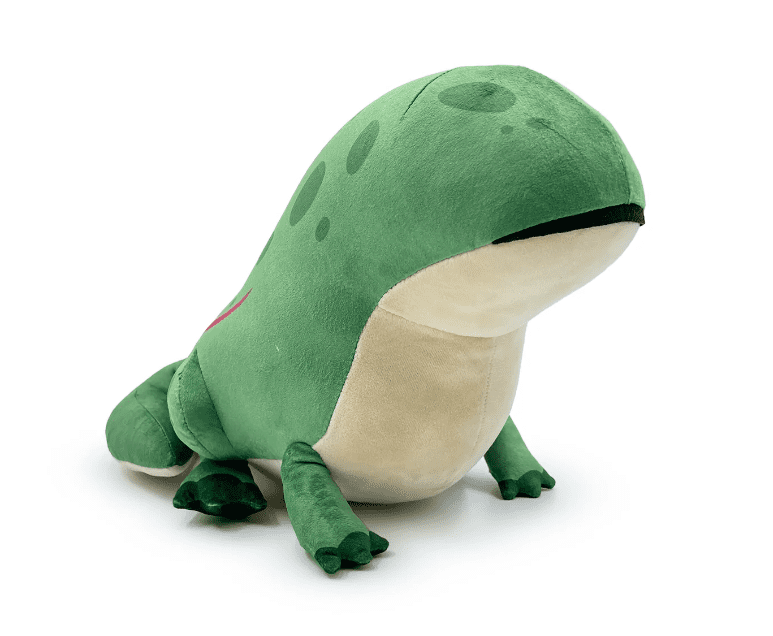 Dart, the baby Demogorgon that Dustin finds in his trash can, is a little more than a slug with razor-sharp teeth and feet. Now, you can hug and snuggle your very own little Dart plushie! This Dart is nine inches long and is filled with personality. The super soft Minky cotton makes for an extra soft snuggle buddy/monster.
PREORDER: Released September 29, 2022, and shipping October 15 – November 15, 2022.
Pros
Dart is pretty cute and snuggly when you see him in this form.
I like the detailed spots on Dart's back.
The creators didn't forget Dart's red stripe!
Cons
It would be pretty cool if Dart had his mouth open so you could see the layers of teeth.
It would also be awesome if Dart had a Three Musketeers wrapper sticking out of his mouth.
FAQ
Question: What is the Most Valuable YouTooz?
Answer: Once YouTooz made a two-foot-tall Pepe the Frog. It sold for $600 retail and since has been listed on the reseller site StockX for $2000!
Question: How Many of Each YouTooz are Made?
Answer: After searching high and low for the answer to this question, I am sorry to tell you that it is a secret.
Question: What was the First YouTube YouTooz? 
Answer: The first YouTube YouTooz made was Ugandan Knuckles, and the video was titled "Dead Meme." The meme was very popular in early 2018.
Question: Do Sold-out YouTooz Come Back?
Answer: Nope, not ever, which is what makes them so unique and rare. You can, of course, find sold-out YouTooz on reseller sites, but you might be paying a fairly hefty price depending on what figure you're hunting.
Question: Where are YouTooz Plushies Made?
Answer: The YouTooz plushies are made in Shenzhen, China, by highly skilled toy makers and engineers.
Question: Are YouTooz Plushies Washable?
Answer: Yes! You can be extra careful by handwashing your plushies or use the washing machine on the gentle cycle with cold water. I like to hang mine to dry and toss them in the dryer for 5 minutes to fluff once they are almost dry.
Question: Is YouTooz an American Company?
Answer: No, YouTooz headquarters is in Vancouver, British Columbia, Canada, and ships worldwide.
Conclusion
I love these adorable figures and plushies! I especially love the plushies because they are so well done and soft. They make a great addition to my plushie collection. I am a considerable meme fan, and finding meme plushies isn't easy! However, with YouTooz, they carry so many famous meme figures, plushies, and YouTube-influenced items that they make it easy to find who you are looking for, but be quick! These limited edition friends go very fast. I recommend getting your butt on that preorder list so you won't scramble to find one once they begin shipping.
If you are too late or find a YouTooz that you cannot live without, you can purchase them sometimes on reseller sites like StockX and eBay. However, you better save your money before looking because the price tag of those YouTooz on the reseller sites can be extremely pricey (think hundreds or thousands).
My top pick was from the hit show, The Witcher. Roach, the horse, is one of my favorite characters ever. I love her quirky personality and hilarious stunts, like dancing on the roof. If you are quick, you can preorder Roach from The Witcher now; you will have it between October 15 and November 15, 2022. Another favorite is the El Gato plushie, which is currently available for preorder and will be shipping to you between February 1 – 28, 2023. Better hurry, though; they do go fast!
Continue reading: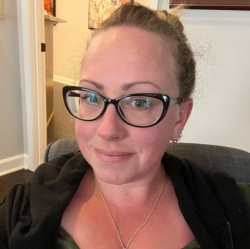 Latest posts by Katie Downey
(see all)