Good Smile Company's Nendoroid series is currently one of the most sought-after toys on the market. The toy line originally started with anime Nendoroids, and as its fame soared, so did its production range. Today, you can find Nendoroids based on various forms of media, namely movies, TV series, games, celebrity personalities, and anime. Among them, a particular category is consistently in demand – Disney Nendoroids.
Since Disney has been a powerhouse in the media and entertainment field for decades, its popularity is a given. At this point, it has claimed a unique and irreplaceable spot in people's hearts, including mine. I even dressed as Disney's Snow White on one occasion to express my love for their fairytale-themed movies.
Since you're reading this, you're just as interested in Disney Nendoroids as me. In that case, you'll enjoy this article about GSC's best Disney Nendoroids. The 15 Nendoroids you'll see here are the ones that thoroughly embody the heart and soul of the characters. From old-school damsels in distress, like Sleeping Beauty's Aurora, to non-human protagonists like Mike Wazowski from Monsters Inc., you'll have a blast reliving the most memorable moments from Disney films.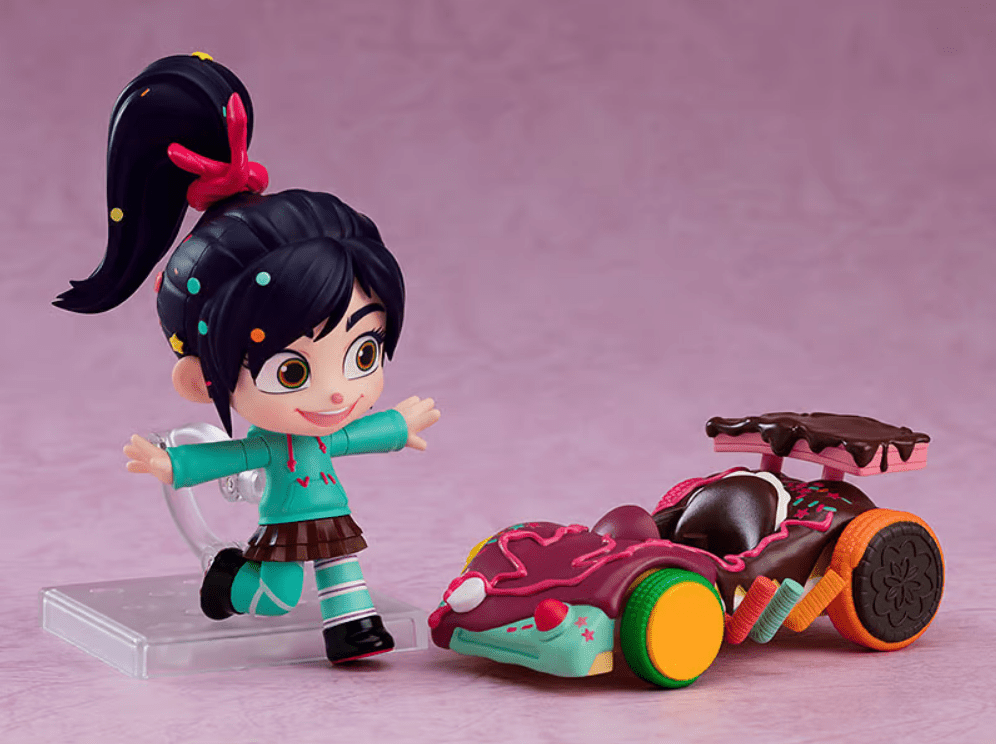 Bottom Line Up Front
I've been steadily buying Nendoroids since 2015, and I'm happy with my purchases. Yet, that doesn't mean I'm blind to the toy line's shortcomings. For this reason, I only included the figures that offer the complete Disney package in this article. You won't find any Nendoroid that looks too bare or will make you question GSC's quality.
Moreover, this guide will point you toward the outstanding Nendoroids in the Disney lineup and clear up any concerns you might have. The items under the Top Picks should also help you choose the appropriate figure when you only want one toy to represent Disney and not an entire collection.
Personally, though, the Aurora Nendoroid from Sleeping Beauty is the best for me because nothing embodies Disney more than the most beautiful Disney princess.
Selecting Magical Nendoroids
The quality of Nendoroids is excellent, and their designs are usually on the mark. Yet I'd be lying if I said every piece deserves an A+. Because aside from the craftsmanship, the contents and design can also increase or decrease a Nendoroid's value. So I'll only be concentrating on the 15 Disney Nendoroids that passed the overall quality check by having these traits:
Comes with meaningful accessories – A common issue with Nendoroids is that some are just too plain and have generic-looking items. For a Disney Nendoroid to stand out, it has to offer more than the figure itself. It has to have the character's unique accessories to make you instantly think of the source material. For instance, Genie can't exist without the lamp, and Pooh can't be Winnie the Pooh without his 'Hunny' pot.
Includes a trademark pose or scene – Disney is known for creating catchy tag lines and scenarios. So a Nendoroid that can deliver the same remarkable vibe or special moment is worth owning.
The design is closer to Disney's style than anime – One of the significant factors of Disney's success is its specific style and character design. Therefore, a valuable Disney Nendoroid should make you think of its story, not any anime.
Top Picks
Best Overall – Nendoroid Vanellope DX
Most Accurate Design – Nendoroid Jack Skellington
Best Package Deal – Nendoroid Ariel
Best Disney Princess – Nendoroid Aurora
Most Comprehensive Representation – Nendoroid Mike & Boo Set DX
The Best Disney Nendoroids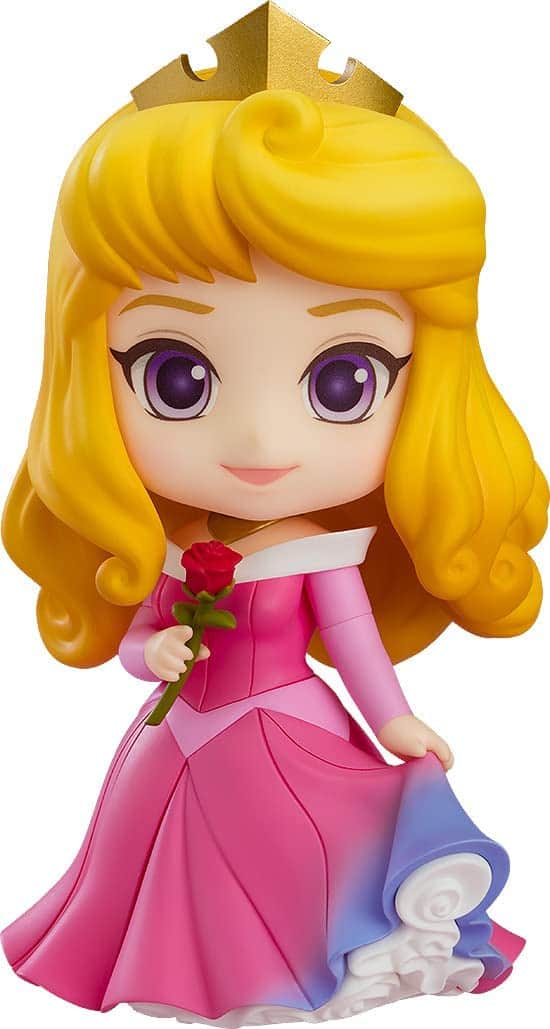 There's no better description for this Nendoroid than the perfect Disney princess. It even makes me want to sing Once Upon a Dream in full costume. That's how mesmerizing this Aurora figure is.
But besides its gorgeous appearance, this Nendoroid also allows you to display the story's two most pivotal scenes. It has all you need when you want Aurora while she pricks her finger or lies in bed as 'Sleeping Beauty.'
Release date: October 2022
Rarity: Low
Pros
This figure comes with a preorder bonus, depending on where you order. You can choose from two beautiful background sheets, and both designs complement Aurora's fairytale princess look
This Nendoroid includes a unique accessory – a bed, as the box's cardboard insert can turn into one
It's the only figure that correctly depicts the color transformation of Aurora's dress
Due to Aurora's hairstyle and outfit, this Nendoroid's shoulders appear more natural than the Belle Nendoroid's
Cons
You can't acquire both of the backdrops unless you order two Nendoroids or buy them separately from a 3rd party seller
This version of Aurora deviates from Disney's 1959 Sleeping Beauty because it has purple eyes, not the original's black eyes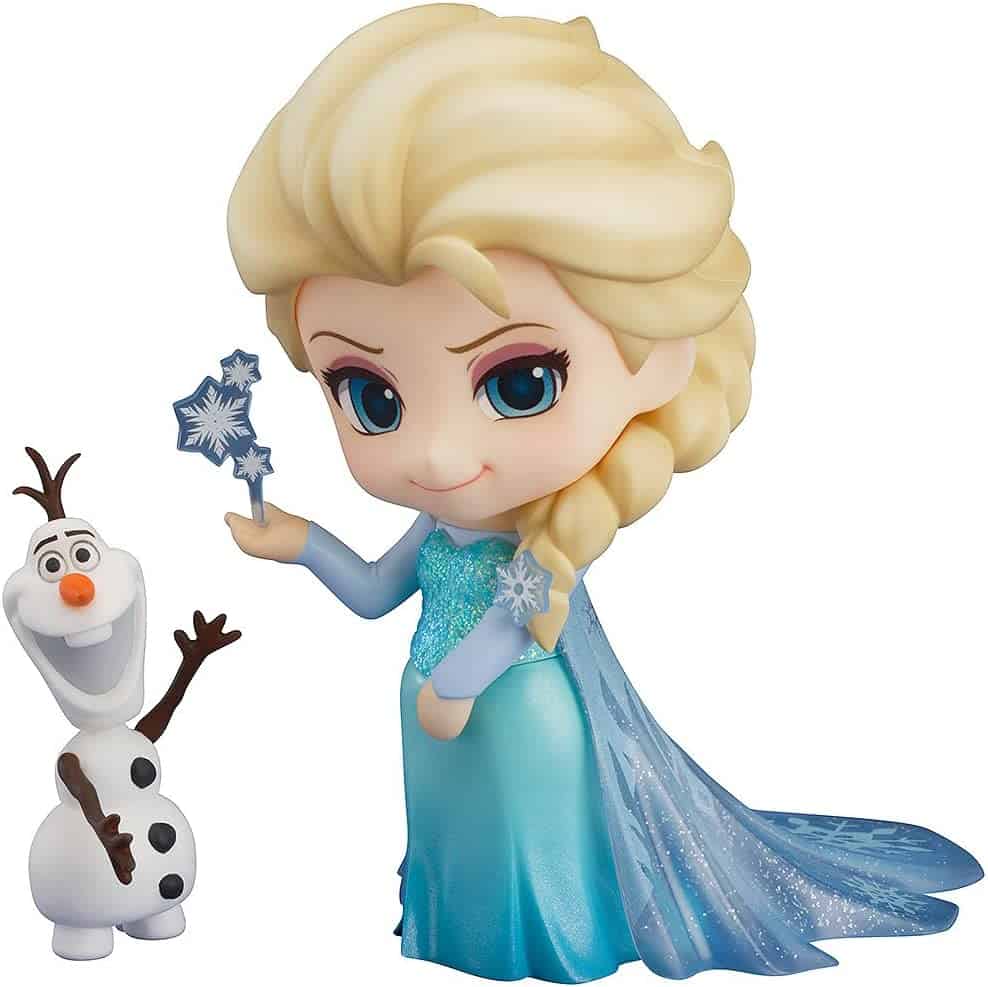 There are three Nendoroid variants of Elsa right now. Yet none of the recent ones can ever take the place of the original. How can they, seeing that this version has Elsa's most famous outfit in the entire Frozen franchise?
It's a tiny replica of the former Queen of Arendelle in her shiny self-made dress that she created while singing Let It Go. Those two crucial details make this a must-have Disney figure that no Disney fan can disregard.
Release dates: 1st release January 2016, 2nd release September 2017, and 3rd release July 2020
Rarity: Low
Pros
It's the only Elsa Nendoroid that includes an Olaf accessory
This version has all of the items that the other two Elsa Nendoroids offer individually, such as the snow effect part and snowflake patterned base
Compared to the Elsa Travel Dress Version, this one has a way bigger base, which gives it a more elegant appearance
You can express more of Elsa's emotions with this variant's faceplates. The Travel Dress version only has two faces, and the Epilogue version's faceplates aren't as diverse
Cons
Elsa has ashy-platinum blonde hair in the official illustrations. Meanwhile, this Nendoroid's hair is a few shades darker, light sandy-golden blonde
The seams between the torso and skirt are too evident, making this seem like a two-piece dress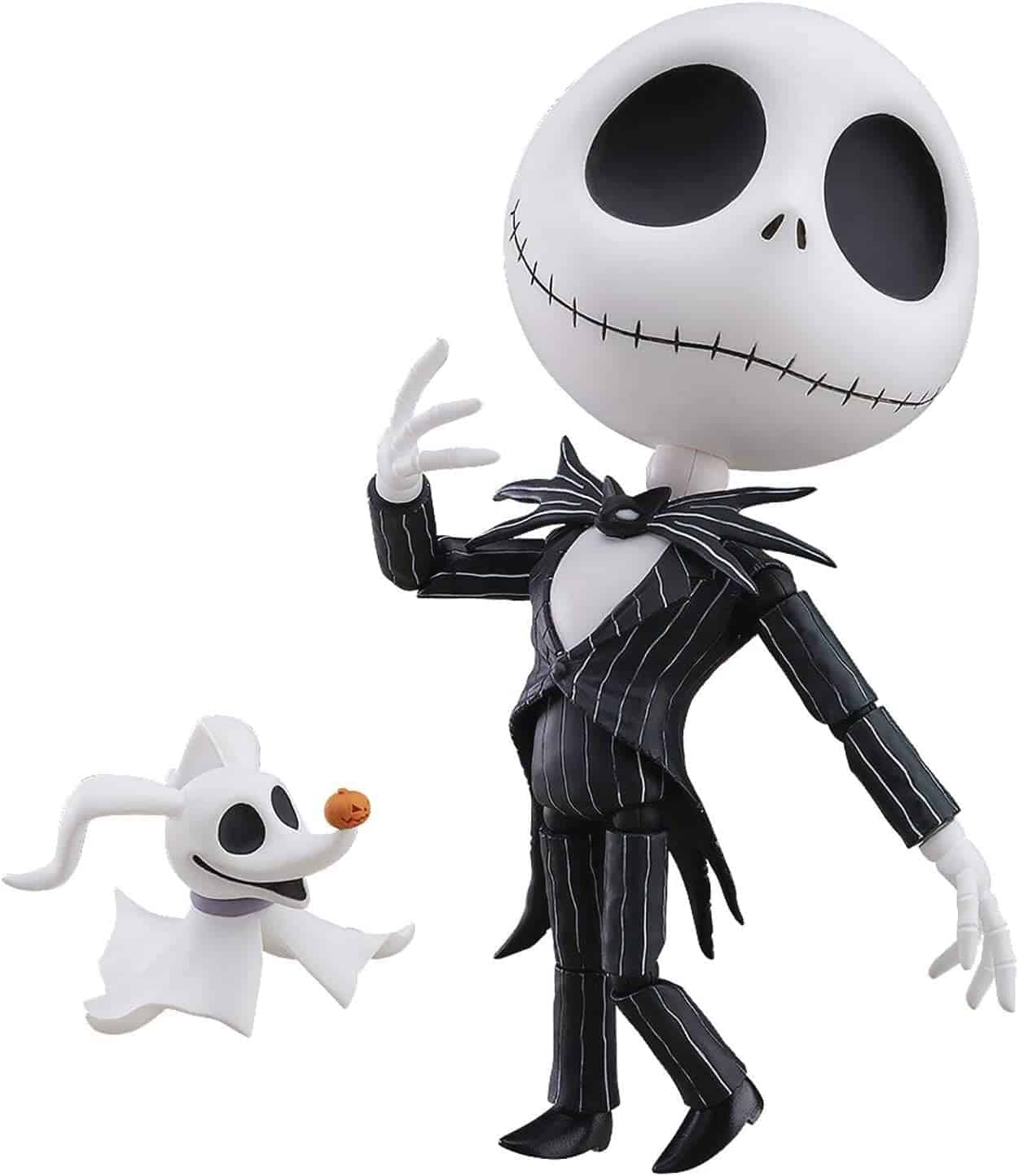 You can't go wrong with this variant when you support Jack as the Pumpkin King and his attempt at being Sandy Claws. After all, this is the lone Jack figure with both Halloween and Christmas accessories.
Also, the pinstripe suit trumps Jack Skellington's Sandy Claws get-up since it's his signature look to this day.
Release date: 1st release May 2019 and 2nd release November 2020
Rarity: Low to Moderate
Pros
Due to all the limbs having ball joints, this Nendoroid's default body parts have full articulation
Unlike the Sandy Claws Nendoroid version, this Jack offers the best of the two Holiday Worlds: Halloween Jack and Santa Jack
The beard accessory consists of felt-like fabric, which is identical to how it looks in the movie
GSC stayed faithful to Jack's original body proportions, so this Nendoroid doesn't have a chibi style. It retained Jack's general appearance, just on a smaller scale
Cons
The black joints on this figure's body are too shiny and obvious when visible. As such, poses that fully reveal them ruin Jack's smooth and seamless look
The eyes and mouth of Zero's pumpkin nose should've been yellow since it's supposed to be glowing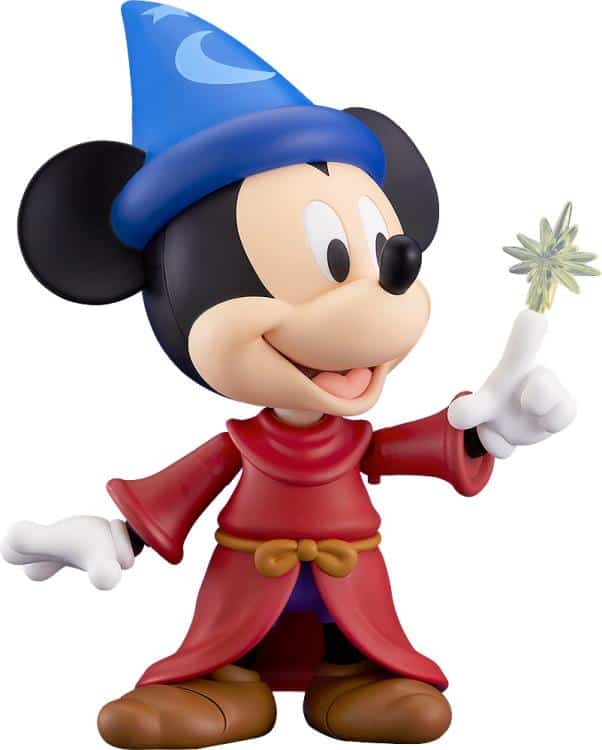 The bright red shorts are the Disney mascot's most well-known outfit. However, there's no denying that Mickey in a red tunic wearing Yen Sid's Sorcerer hat feels more magical. Furthermore, as a Sorcerer's Apprentice, the famous Mouse has a commanding presence that the four other variants lack.
As if the supernatural aspect isn't appealing enough, this figure also has an impressive base that towers over regular-sized Nendoroids.
Release date: June 2021
Rarity: Low
Pros
This figure has a detailed and majestic base that outclasses the bases of most Nendoroids
Both bucket accessories are detachable and are full of splashing water. You don't usually see these details in other Mickey Fantasia figures
You can move the arms of the broom to give the illusion that it's still or in motion
Since this Nendoroid consists of two faceplates and three eye parts, you can enjoy  up to six of Mickey's different facial expressions
Cons
It's not possible to display Mickey without the hat because the ears are attached to it
The location of the arm's seams is unflattering because it ruins the robe's sleek appearance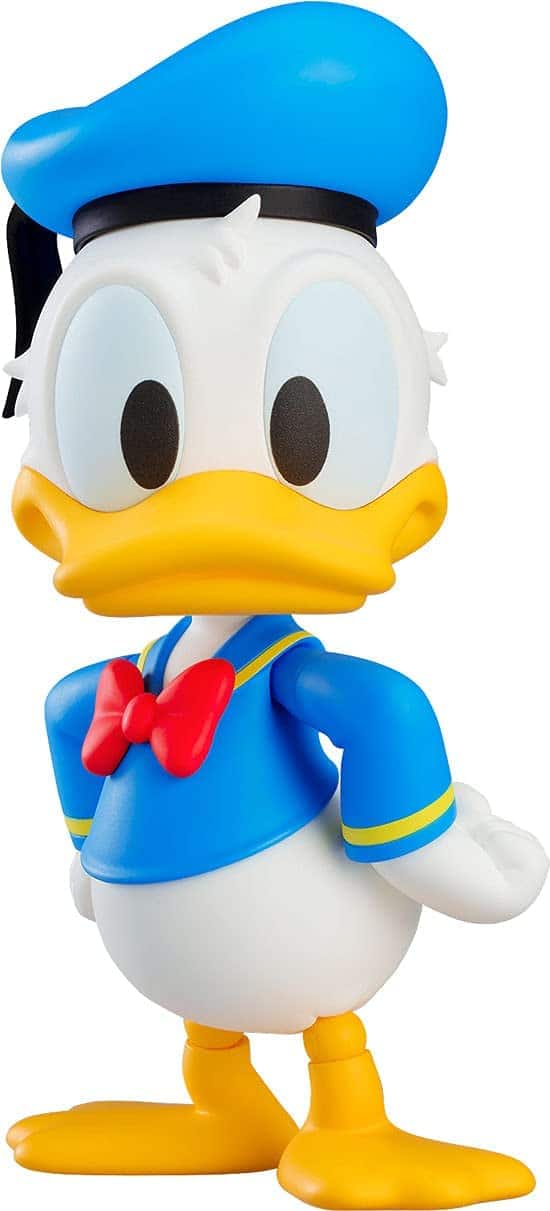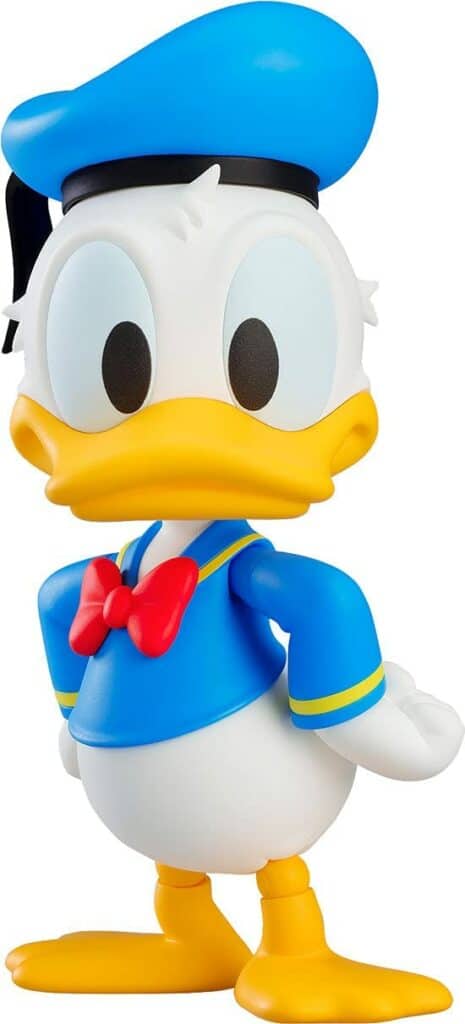 While Donald typically plays second fiddle to Mickey, his Nendoroid form is superb and belongs to the best of the Disney lineup. It's so good that I plan to add it to my figure collection because he's a delightful replica of the grumpy duck.
Regrettably, this figure only has limited accessories. But the funny poses and flawless mold make up for it. Plus, not only did GSC capture his essence to a tee, but it's also the cutest Donald figure I've seen.
Release date: March 2022
Rarity: Low
Pros
Unlike most hat accessories, the blue hat is pinned between the two faceplates to stay in place. It doesn't need a peg or socket to stick to the Nendoroid, meaning you can display the figure with or without the hat
The faceplates consist of two parts, so you can combine the three eye parts and the two bills to form the expression you desire
Donald frequently gets hurt in films and TV series. So it's nice that this figure comes with a pain effect part, a ring of cartoon stars, to recreate many of his slapstick scenes
Cons
It's only possible to display Donald in the stuck-in-a-wall position by attaching it to a metal surface. This pose should've been possible with the base as well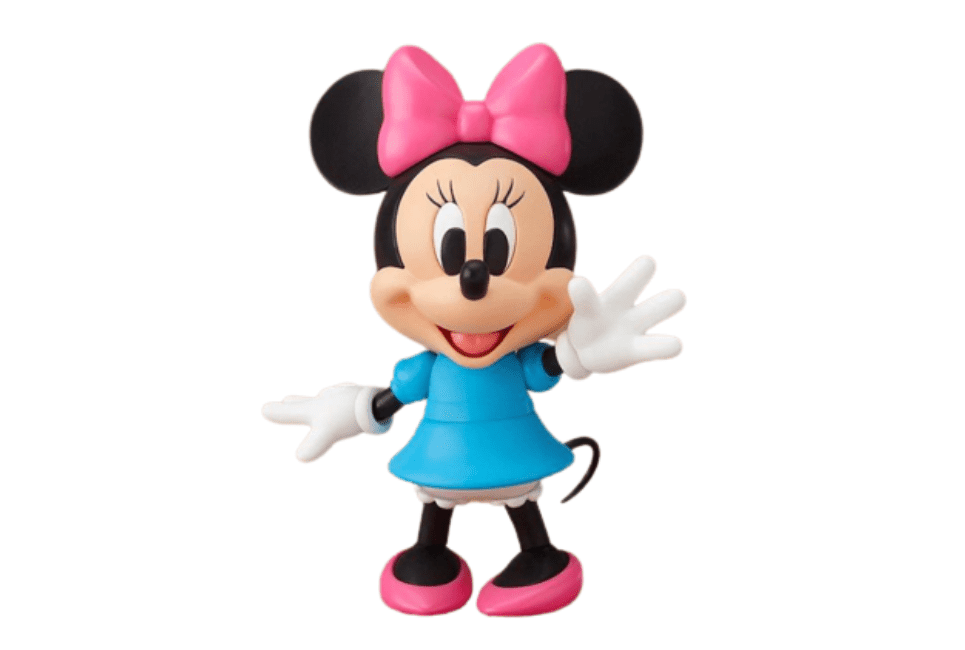 Despite being an old release, it's clear that GSC didn't cut any corners with the production of this Minnie Nendoroid. The figure's sheer number of accessories makes it more valuable than many of the newer Disney Nendoroids. The dresser even has a functioning drawer you can use.
Considering that Nendoroids these days only come with a handful of accessories, this specific Minnie release is a treasure.
Release date: June 2012
Rarity: High
Pros
You'll also get two more Disney characters on top of Minnie when you get this Nendoroid, the chipmunks Chip, and Dale
This Nendoroid has seven accessories (minus the chipmunks and their gear), which exceeds what most Nendoroids usually have. It's even got a believable handmirror and vanity table mirror
The Chip and Dale figures come with their own accessory and stands so you can display them on equal footing with the other Disney Nendoroids
Cons
This figure's cute, but the Minnie Mouse Polka Dot Dress version has a better outfit since it's a newer release
There's a high chance that if you buy a stock of this Nendoroid, it'll be sticky since it's more than ten years old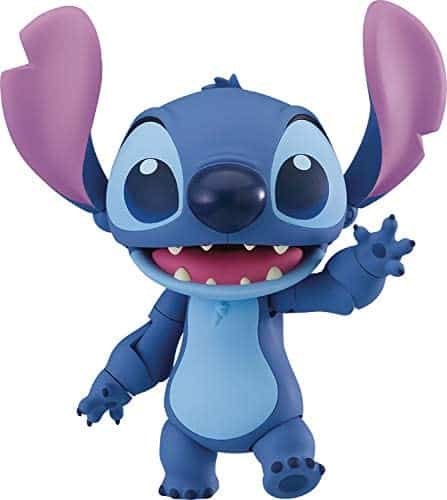 Stitch is adorable in Nendoroid form, and every inch of this version of him was crafted with precision. It feels like I'm looking at a mini Stitch instead of just a PVC toy. Even the accessories are on point with the character.
It's also worth noting that GSC didn't skimp on the accessories for this one. So it has more going for it than most Disney Nendoroids.
Release date: June 2021
Rarity: Moderate to High
Pros
This Nendoroid's default arms are articulated, meaning you can freely pose the figure in various positions without having to replace the limbs anymore
Although the ears have ball joints, they blend well with Stitch's design. They aren't too visible, especially when the ears are upturned
This Nendoroid includes the most meaningful items in the story, Stitch's favorite Ugly Duckling storybook, and Lilo's handmade Scrump doll
This figure's jaw can be adjusted, which allows you to create subtle or apparent differences in Stitch's facial expressions
Cons
This version of Stitch only focuses on his cute 'doggy' side. GSC didn't make any references to his alien form at all
There aren't any faceplates of Stitch's trademark evil-looking expression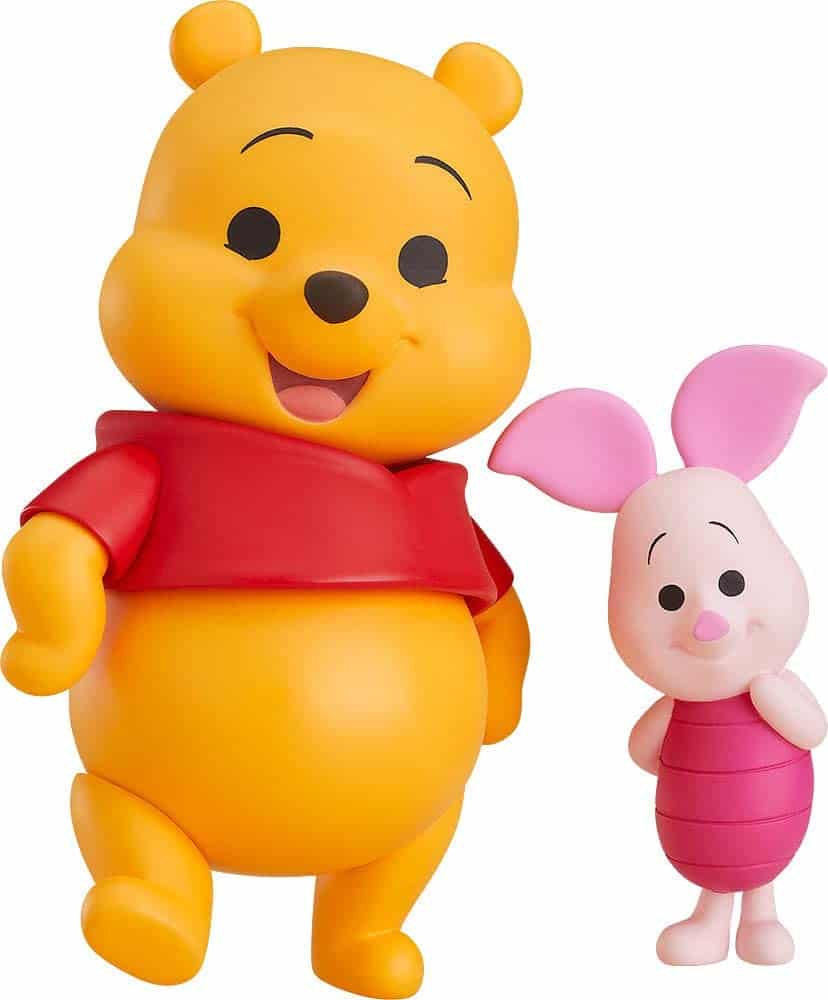 The Hundred Acre Wood's best pals continue to be as close as ever in this set of miniature toys. It's only fitting, though, since Pooh and Piglet are inseparable in their adventures.
I'm honestly a Tigger fan, yet these two tight-knit buddies are so cute that my favoritism can't win against them.
Release date: 1st release May 2019 and 2nd release July 2021
Rarity: Low
Pros
This figure is a perfect duplicate of the characters since their proportions are nearly the same as the original designs
Due to his costume, most of Pooh's seams are as good as invisible. The exposed ones around the legs aren't that noticeable as well
I like the rich and bright colors that GSC used for this set since they make the figures' designs pop out
The Pooh Nendoroid can do multiple poses without relying on the stand since it has a stable weight and shape
Cons
The Piglet figure is essentially just an accessory to Pooh. It doesn't have the same Nendoroid features such as extra body parts or faceplates
Piglet can't equip the red balloon, even though the character holds onto it in the 2011 movie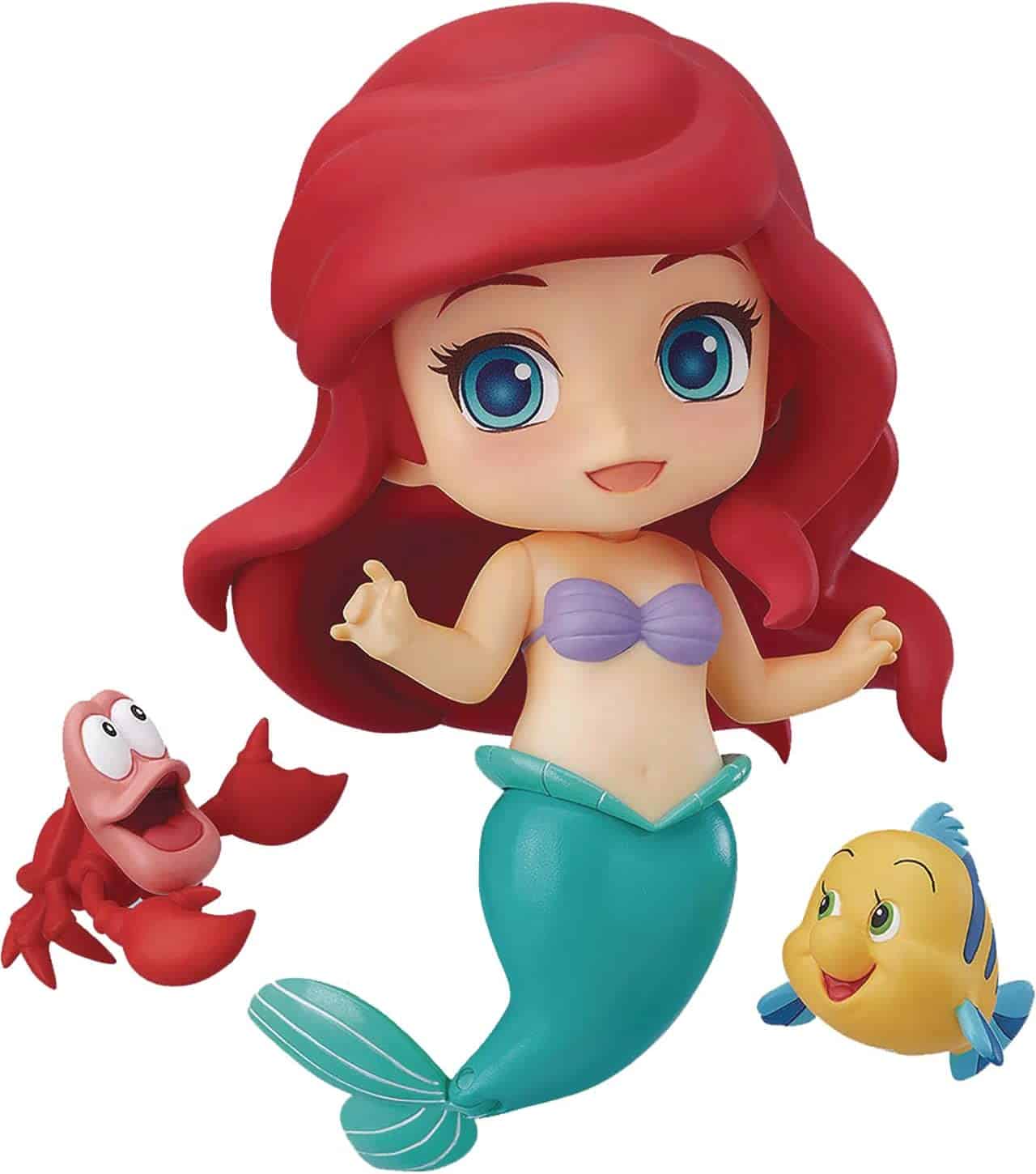 I've never seen another Nendoroid that makes swimming look as enticing. With such an enchanting Ariel figure readily available, you shouldn't hesitate to make this Nendoroid a part of your world and Disney collection.
What's most appealing about this Ariel is the hair. It's pretty and flows in a way that matches the figure's supposed movement, whether floating underwater or sitting on land.
Release date: 1st release March 2018 and 2nd release July 2021
Rarity: Low to Moderate
Pros
I like that the tip of the tail has some articulation to give the illusion that the figure's swimming in a particular direction
Sebastian and Flounder are included in this Nendoroid, making it possible to remake their individual or group scenes with Ariel
This figure comes with an uncommon blue stand and base, which matches Ariel's underwater theme
The box's cardboard insert has a lovely image of the sea that you can set up as this Nendoroid's backdrop. It's a memorable area because it's where Sebastian sings Under the Sea
Cons
Some stocks of this figure may have a spacious gap in between the Nendoroid's two hair pieces
Ariel has bright red eyebrows, yet this Nendoroid's eyebrows are a shade of pinkish red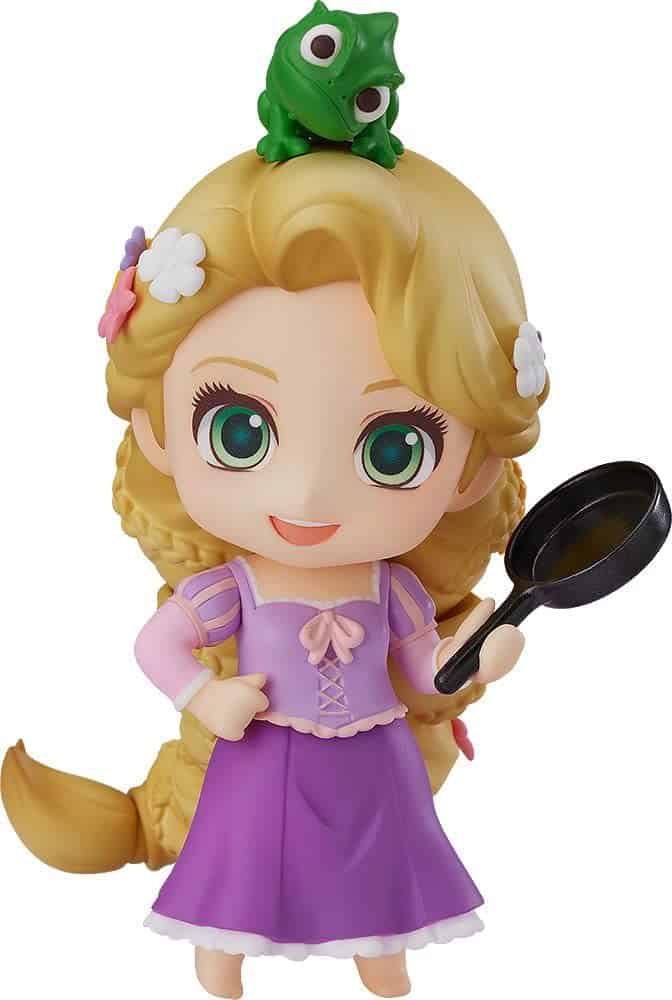 Before Elsa took over the spotlight, fans clamored for Rapunzel. She reigned undisputed for almost four years on TV, radio, and social media sites. So, it's not a shocker that GSC put out all the stops into creating this charming version of the long-haired beauty. Just her hair alone is equivalent to 2-3 accessories.
Release date: 1st release December 2017 and 2nd release January 2021
Rarity: Low
Pros
The figure's hair has some mobility, particularly the tip, since it has a ball joint
I like how the crown secures itself to the figure's head. Instead of using a socket or peg, it's attached through a magnet which also minimizes paint scuffs and transfers
You can mimic scenarios from the film's start to end with this figure. It's because the Nendoroid's five accessories are related to the storyline's important points
This figure has two sockets that you can use. The standard one is on the Nendoroid's back, and the second one is in the middle of the figure's hair
Cons
The Nendoroid's eyebrows are supposed to be brown, not blonde. GSC should've been loyal to the character's original design because this detail has a critical meaning in the story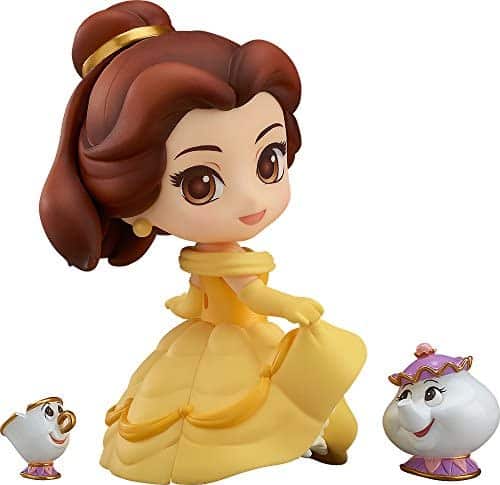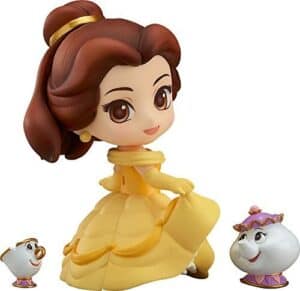 This Nendoroid should be a priority when you want to display one of Disney's timeless love stories. You have all of the old tale's core ingredients here – the pure maiden, her cursed prince, and the movie's symbol of true love.
You'll also score the classic Disney princess, Belle, immortalized in her world-famous yellow ball gown. With so many of the film's highlights in this figure, putting it in your collection should be a no-brainer.
Release date: 1st release October 2017 and 2nd January 2021
Rarity: Moderate
Pros
This Nendoroid is the complete package when you want a figure that captures one of Disney's most romantic scenes. It's all about the two leads' iconic ballroom sequence
It consists of four of the story's most recognizable characters, which is more than what regular Nendoroids ordinarily feature
This figure includes the romantic partner of the heroine as an accessory. It's something that GSC doesn't always do, even with the other Disney Princesses
The uncommon shading done on the figure's hair gives it a textured appearance which emphasizes Belle's distinct hairstyle
Cons
The stained glass image of the castle on the cardboard insert is attractive, but it would've fit the theme better if the illustration was of the dance hall's interior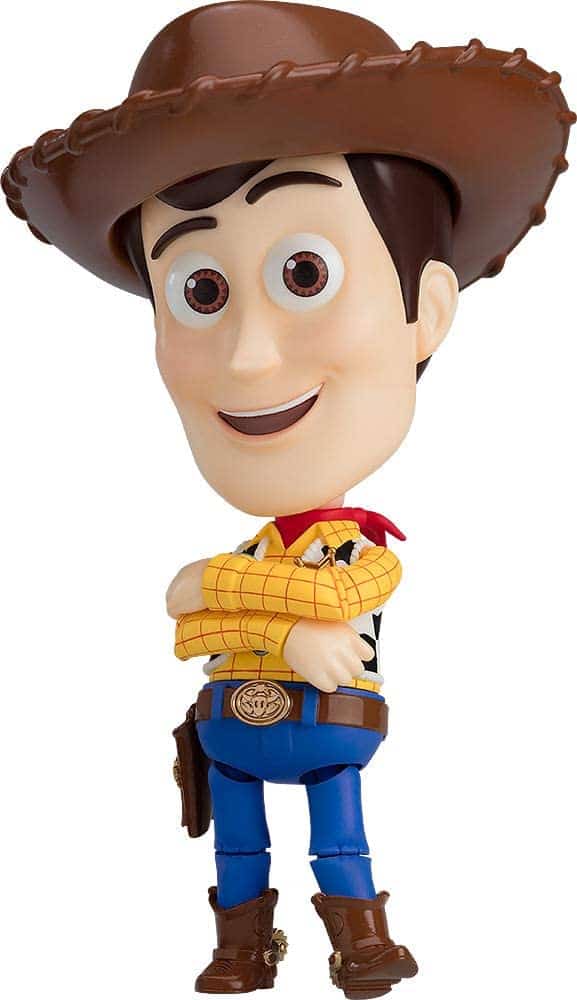 All four Toy Story films are international blockbuster hits that have been melting people's hearts since 1995. If you've enjoyed them like me, how about taking home the toys' beloved Sheriff? He's the best representation of the movie franchise, even more than Buzz Lightyear.
This Woody Nendoroid also offers customization options that other Woody figures lack while having a portable size.
Release date: July 2019
Rarity: Low
Pros
This figure doesn't have a chibi anime style because it follows Woody's original body shape. The toy looks more like a small statue of the character than a Nendoroid
The seams are nearly unnoticeable because they visually merge with Woody's costume and design, giving this Nendoroid a tidy appearance
You can point Woody's gaze in whichever direction you want since this figure has articulated eye parts
Since this DX Nendoroid has three faceplates and three sets of eyes, you can produce up to nine expressions
Cons
The paint finish for the face, hair, and hat accessory is too shiny. It's just supposed to be semi-glossy
It's a top-heavy figure due to the size of the head, so it'll be a bit hard to adjust its poses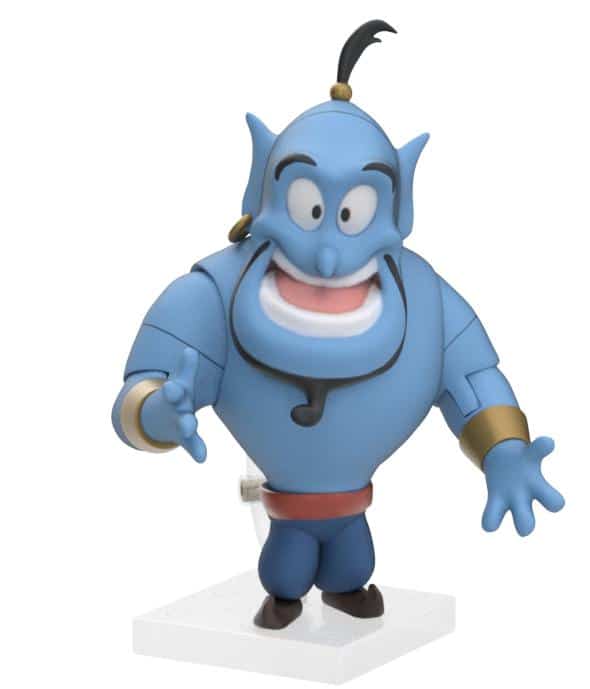 While Aladdin's the main lead, the life of the movie is undoubtedly Genie. He's got a funny and endearing attitude that's still entertaining until now. Hence fans of the bubbly wish-granting being will have fun goofing around with this Nendoroid.
After combing through numerous Genies, I'd also like to point out that this is one of the character's few articulated and good-looking figures.
Release date: July 2019
Rarity: Low
Pros
Because of the figure's buff size and expressive faceplates, this Nendoroid has a strong presence that's true to Genie's vibe
Many people associate Genie with its voice actor, the late Robin Williams, which gives this figure a nostalgic appeal that other Nendoroids don't have
Thanks to the different leg parts, you can display Genie in his two forms: with two legs or a misty lower half. Most Genie figures don't have the same options
It's got one of the most creative backdrops, which is reminiscent of the scene where multiple Genies appear as Aladdin meets him for the first time
Cons
The smoke-like leg part should've had a translucent color similar to what's in the movie
The color of this figure's shoes is incorrect. Genie's shoes aren't brown. They're dark orange in the film and yellow in other official illustrations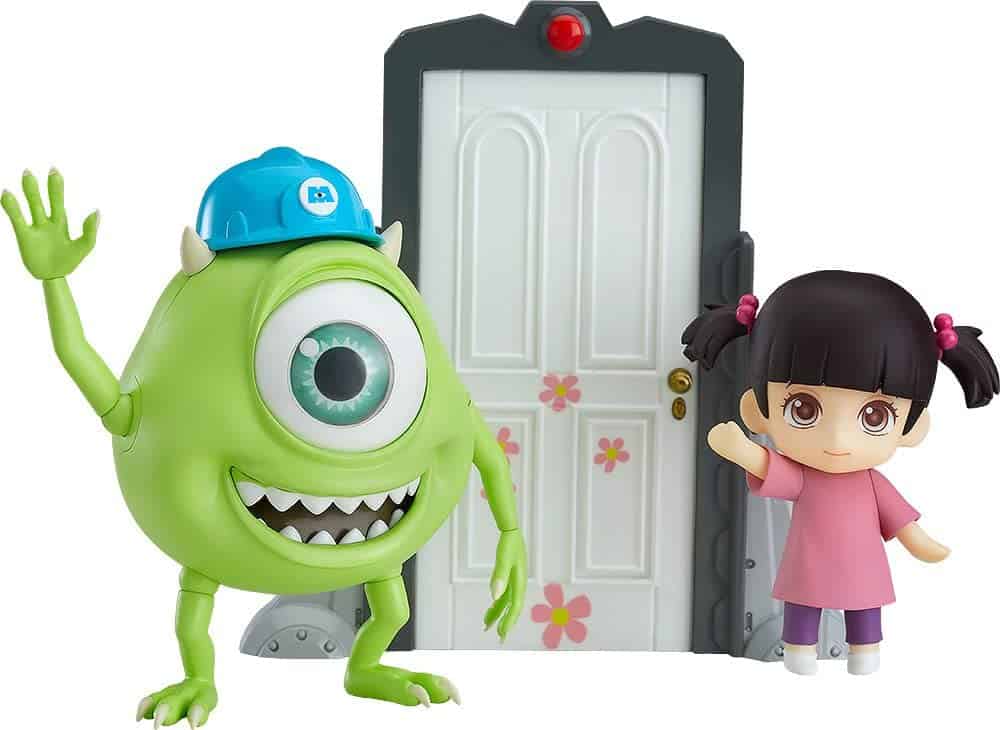 In 2001 Monsters Inc. cemented itself as one of Disney's computer-animated masterpieces when it wowed audiences with tears and laughter. Now, 20 years later, you can bring a precious part of the film to your shelf or collection by purchasing this Mike & Boo Nendoroid DX set.
Fans of the touching comedy film can also complete the central trio by adding the Sulley Nendoroid to these two figures.
Release date: October 2018
Rarity: Low
Pros
GSC gave proper attention to the Mike and Boo figures since they both have alternate faceplates. Ordinarily, only the main Nendoroid gets accessories
I'm happy that the Boo figure is smaller than the Mike Nendoroid because the size difference between them is accurate to the movie
Only the DX version has the items to create the film's most memorable moments: Boo's door and the disinfectant spray that Mike uses on his eye
The Mike figure has a highly detailed and articulated eye that's easy to maneuver
Cons
GSC didn't include a crying faceplate for the Boo figure, even when it's more important to the story than the begging expression
Since the Boo figure has the same design as the Nendoroid Petite figures, it's got limited articulation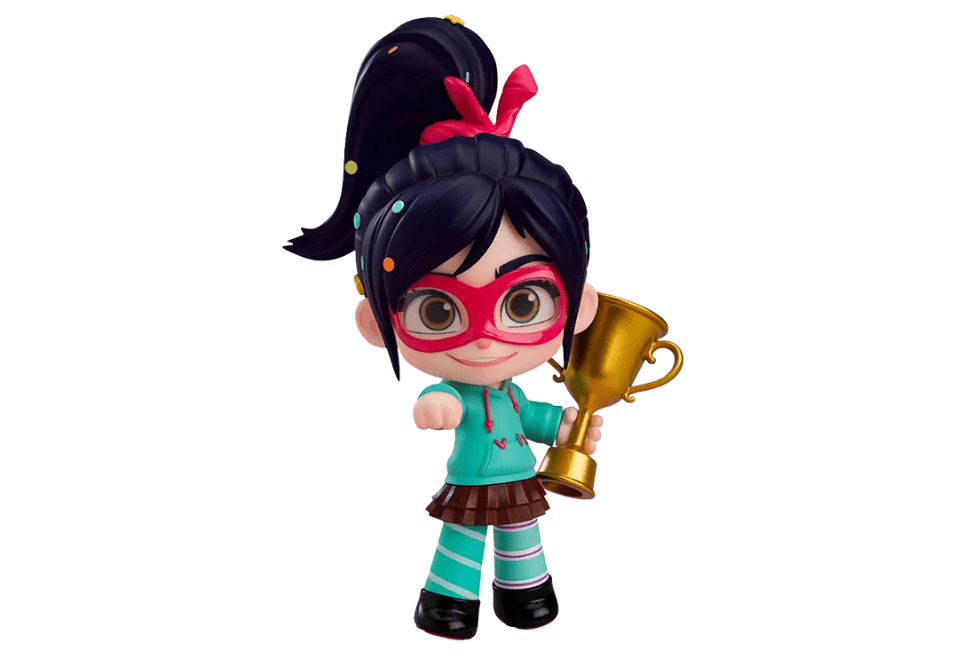 Are you tired of the timid and dainty Disney princesses? Then Vanellope showcasing her full racer glory should be a welcome sight for you. Wreck-It Ralph's badass girl looks fantastic in Nendoroid form and has the same lively vibe as the character.
Of course, the figure's fantastic, but the most seductive part of this DX Nendoroid is the car – Vanellope's trusty Candy Kart.
Release date: June 2021
Rarity: Low
Pros
This DX variant costs more than the standard Vanellope, but it's worth the price. It's because this version has a car accessory, which you rarely see in Nendoroids
It's one of the few customizable Vanellope PVC figures, as most have a static pose that you can't alter in any manner
Since the racing goggles attach to the front hair piece, you can use any faceplate with this Nendoroid
The figure's accessories have meticulous details, which give it a premium appearance. Some examples are the legible inscriptions on the cookie medal and the goggles with actual lenses
Cons
The wheels of the car are in a fixed position, so it's purely for display and can't move
Vanellope's faceplates are missing the rosy cheeks from the movie
Conclusion
Since I grew up watching Disney films, I'm glad many of its magical characters are available as Nendoroids. Sure, there are dozens of other product lines out there, like the Disney Traditions line. But only a few have the same exciting features as GSC's top product. Where else can you get an Ariel figure to do a backflip? Or a Belle toy with multiple faces?
However, not every Nendoroid is flawless. As such, I only covered the ones I would buy for myself. I hate wasting money and always aim to get the best deal, so all 15 figures here passed through a rigorous analysis. Then again, if you have the money to splurge, you may be more willing to go after the rest of the Nendoroids in the Disney lineup.
Regardless of your budget, it would be wisest if you stayed true to your preferences. If you're happy and 100% click with what I've listed, that's great. If you want to use this article as a guide to determine which characters appeal to you, that's still great. What counts is that you're content with your purchases and have fun collecting.

Top Q&A
Question: How Many Disney Nendoroids Are There?
Answer: GSC has produced 49 Disney Nendoroids as of the fourth quarter of 2022. The Disney lineup began in 2012 with the Minnie Mouse Nendoroid, followed by more characters in 2018.
Question: Why Are Disney Nendoroids More Expensive Than Other Nendoroids?
Answer: Neither GSC nor Disney has discussed this topic with the public, but it's likely due to licensing issues. The thing is, Disney holds the rights to all their characters and thus has total control over the licensing fees. Whereas GSC only pays for the rights to manufacture and distribute Nendoroids.
Based on the companies' positions and Nendoroid prices, the rights to produce Disney characters appear to cost GSC more than when acquiring non-Disney characters' licenses.
Question: Which Disney Show or Movie Has The Most Number of Nendoroids?
Answer: The Mickey Mouse Universe characters have the most number of Nendoroids, with 10 Nendoroids. In second place is the Frozen franchise with 6 Nendoroids. And the two titles in third place are Monsters Inc. and Toy Story, each with 4 Nendoroids.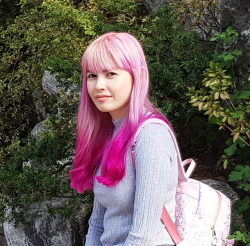 Latest posts by Charissa Fuentes
(see all)