You remember and are likely giggling about the button hammering days if you're reading the Best Mortal Kombat Action Figures Guide. I remember slamming my control buttons for the ultimate combos with Scorpion, Jax, Sub-Zero, and Reptile. Sometimes, I struck them hard enough to need a new control.
Maybe you still slam the buttons. I never stopped playing Mortal Kombat. However, I'm also an avid collector of replicas, model kits, Nendoroids, Funko Pops, and statues. Mortal Kombat action figures are a hobby for numerous reasons. I love the games, collect everything collectible, and help clients find the best of the best.
Let me share my kickass Mortal Kombat action figures, and you'll find one to take the podium on your showcase.
Bottom Line Up Front
I can configure the weirdest collection for you. Still, I'm keeping it simple by selecting action figures for the best Mortal Kombat characters from its inception until now. The top 20 characters will also be highly articulated and come in the best collectible sizes. Additionally, I'll give you a rundown of the most fabulous ideas.
Your collection will be anything but dull, even striking interest in people who don't know the game. One idea will tickle your funny bone if you love the humor in your Mortal Kombat collection. You'll only have to select your best players, and the rest will come through a basic understanding of action figure types.
Have a peek at the best fighters, and feel free to slash the details if I pique your interest.
My Top Mortal Kombat Action Figures at a Glance
My top Mortal Kombat action figures come from a line of fighters popularized over the years so that you find one you love. If there isn't one for the top players, I'll use one of my favorites to replace them. Here's a peek at the best fighters available in action figures:
Best Mortal Kombat Action Figures: The Basics Come First
Would you believe there are over 70 Mortal Kombat fighters? It makes sense to narrow your options a little. But first, let's get Mortal Kombat action figure basics and my wacky ideas that will interest everyone who sees your collection.
The Best Types of Mortal Kombat Action Figures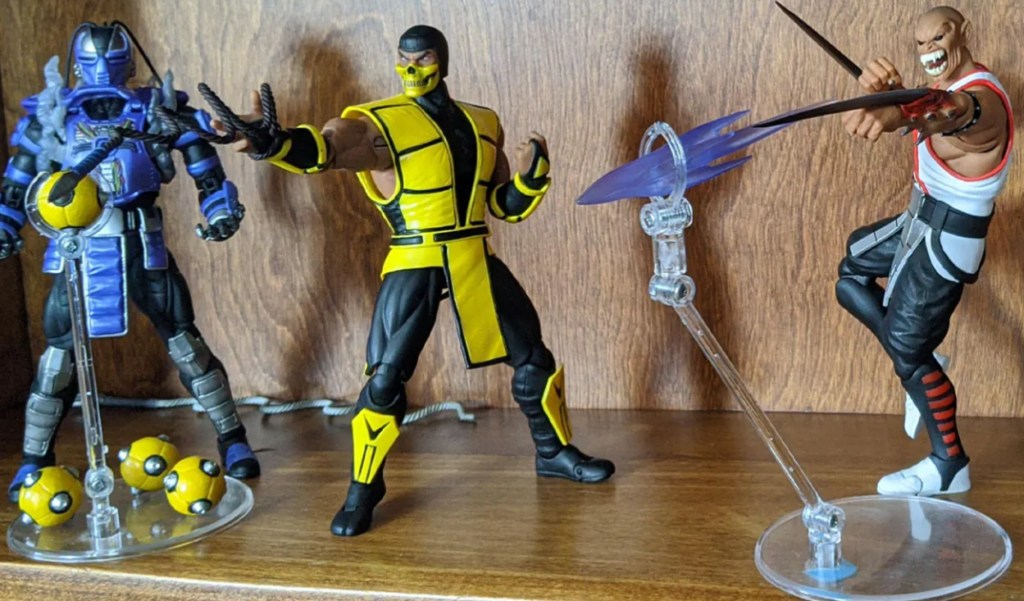 Mortal Kombat has countless action figures because of the enormous fan base. First things first, understand the scale differences of each Mortal Kombat figure you'll find:
A 1:18 scale is 3.75″ tall and ideal for Funko Pops
A 1:16 scale is 4″ tall and uncommon
A 1:15 scale is 5″ tall and not a standard size
A 1:12 scale is 6″ tall and famous for more extensive collections
A 1:10 scale is 7″ tall and standard in more significant collections
A 1:9 scale is 8″ tall and suitable for massive collections
A 1:6 scale is 12″ tall and ideal for medium-sized collections
A 1:4 scale is 18″ tall and acceptable for smaller collections
A 1:3 scale is 24″ tall and way too big
Next, you'll need premium articulation for Mortal Kombat action figures. The points of articulation (POA) matter because you can do more with a premium figure with over 14 POAs.
Slashing Advice
Ask yourself, which players did you love facing against each other? Which fighters tore the realm apart when you played Mortal Kombat? Think about the classics and the new players if you still love hearing "K.O." I still play Mortal Kombat, although I have an affinity for the classic players with kickass combos.
Anyway, I'm asking you because I want to give you a valuable tip as a Mortal Kombat action figure collector. Aim for action figures with high articulation and similar sizes. That way, you can face them against each other in your showcase. Position the players as though they're in a battle. Always tell a story with your collection.
Mortal Kombat action figures make storytelling the simplest but most exciting display method. Would you like to make people laugh? Position Scorpion kicking Noob Saibot where the sun doesn't shine. Have fun with your displays because you can strike an interest in visitors who don't even play the game.
How to Pick Kicking Action Figures
So, do you want the best Mortal Kombat action figures? Then, I recommend using my three-rule system for selecting the optimal action figures:
The action figure must represent one of the top Mortal Kombat characters. I'll use the top 20 list shared by the Watch Mojo fan page. I won't list them by popularity. I simply share some from the top 20 to guarantee a find, and I'll replace the missing picks with my favorites.
The action figure should have a scale between 1:4 and 1:12, translating to between six and 18 inches. Anything smaller or more significant is a waste of a collector's space.
Premium articulation is a must for serious collectors who want to display their action figures in combat style. A figure with 14 or more POAs will win the round.
Best Mortal Kombat Action Figures Guide: Recommended Kickstarters
Are you ready to set the fighters against each other in ridiculous or furious displays? Let's not waste more time then. Allow me to share the scales, POAs, and signature moves of each of the best Mortal Kombat action figures. You'll merely have to start imagining the fantastic shows you can position.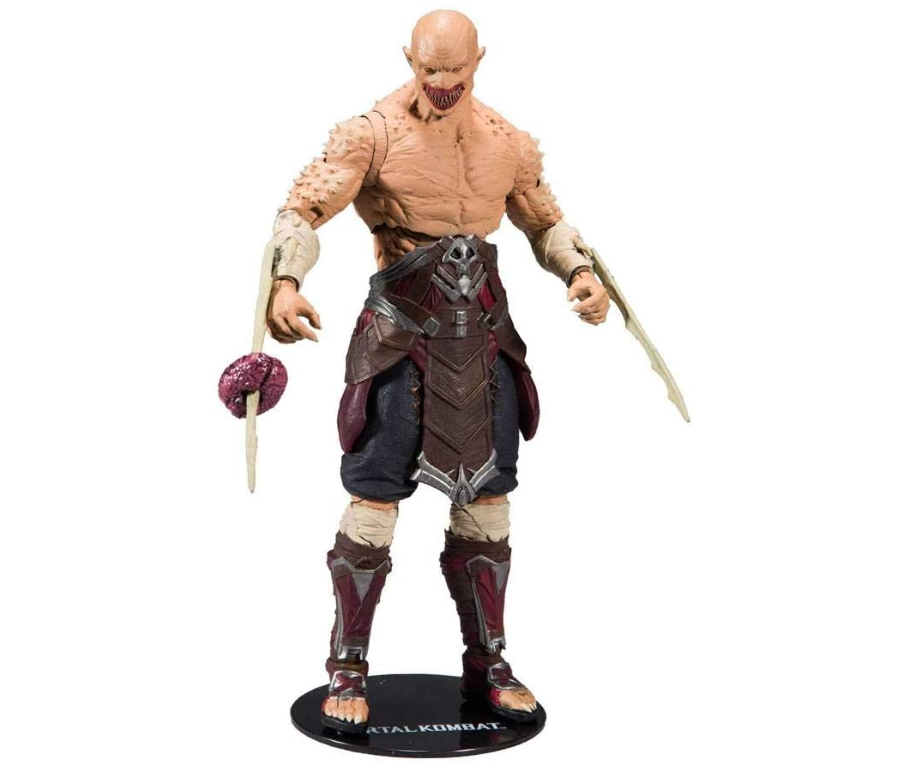 Baraka's not one of my favorite characters, but he undoubtedly has a gruesome style. He looks like a shark crossed with a demonic spirit, and he wields two Tarkatan blades to make minced enemies on the battlefield. His teeth remind me of Freddy Kruger, and he makes for an excellent horror show on the floor.
Features
Signature: Razor Cane
Scale: 1:10
POA: 22
Pros
The Baraka action figure's details are insanely realistic for an affordable choice, with its teeth giving you chills
The Baraka figure's blades carry another chilling accessory to make any fan screech from the potential of this monster
Cons
Baraka isn't the most-loved character from Mortal Kombat, and I wish he had fabric clothing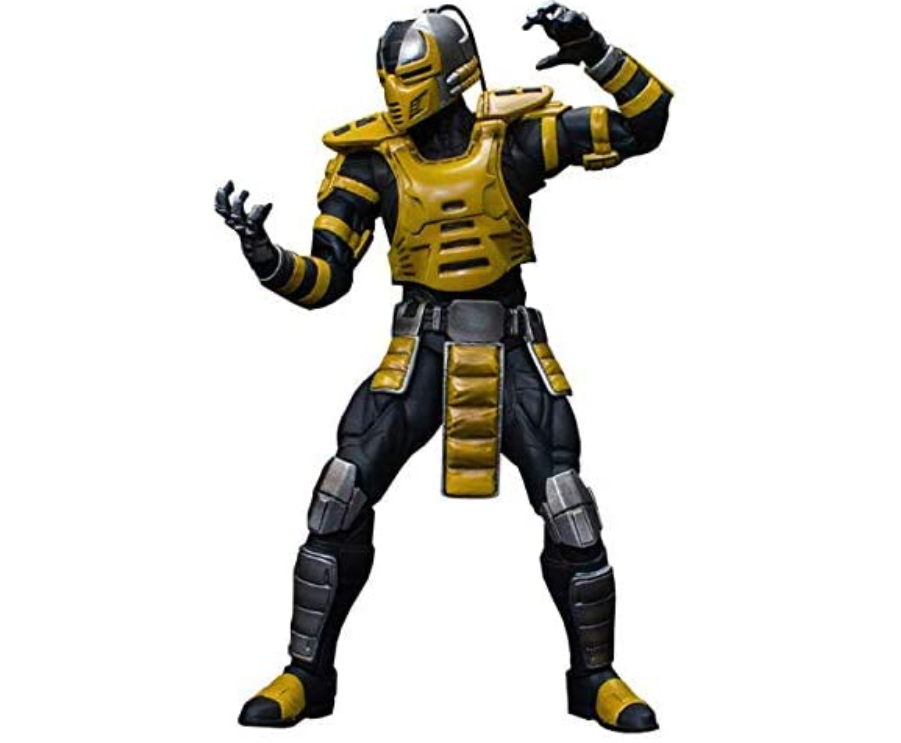 Cyrax looks like an alien who met Boba Fett and had a dangerous baby. He also has the Storm Trooper style with ninja skills. Cyrax is a master of martial arts and weaponry. However, his neverending pursuit of Sub-Zero makes him self-destructive. I had tons of fun fighting with Cyrax because he's swift on his feet.
Features
Signature: Exploding Teleport
Scale: 1:12
POA: 22
Pros
The Cyrax action figure carries his style well and looks like he can position himself for any defense
The Cyrax figure comes with bonus accessories like interchangeable hands, a net, and a bomb (because the self-destructive fighter must keep his reputation)
Cons
Cyrax isn't everyone's cup of tea because he goes against another favorite, Sub-Zero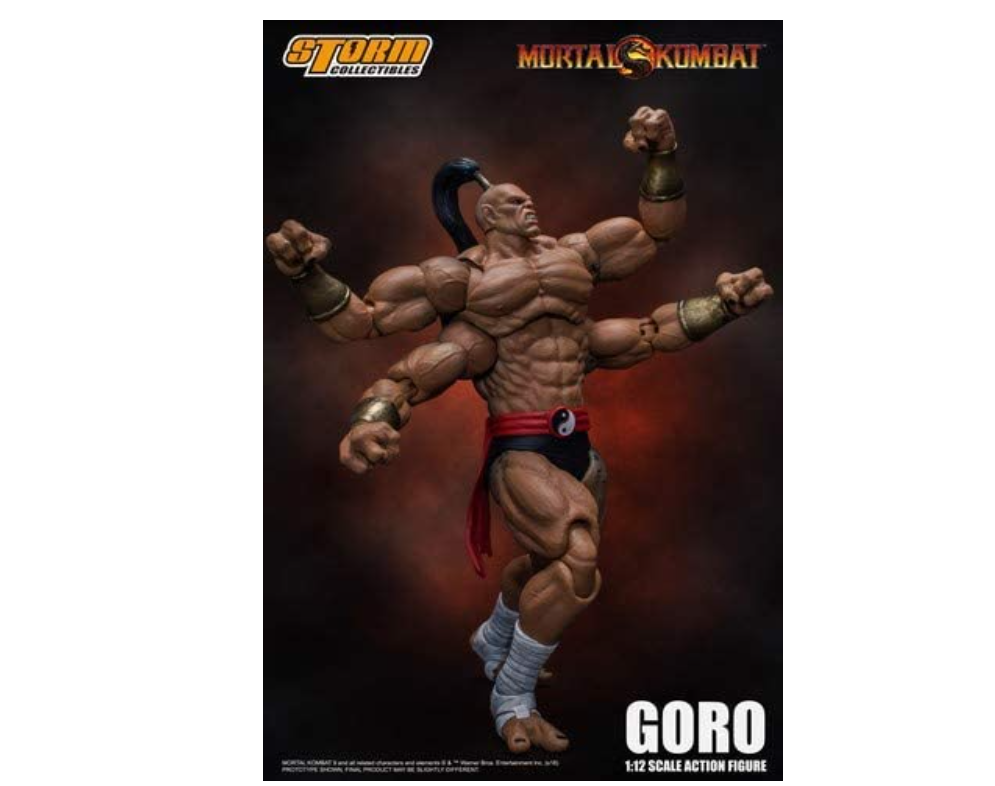 Goro makes me think I'm about to hit the ground before crashing into the pits of hell. His moves are effective and challenging to miss. He has also come a long way because I remember him from the old games. He was a boss and hard to defeat. Goro became a legend when you could use him as a character.
Features
Signature: Shokan Massacre
Scale: 1:12
POA: 24
Pros
I see the red splatter of blood when I see the Goro figure because he has that "meet me in hell" look
The Goro action figure is a premium quality choice with numerous extras, including interchangeable hands, arms, and head sculpts
Cons
It's the most expensive Mortal Kombat action figure you can buy in 2022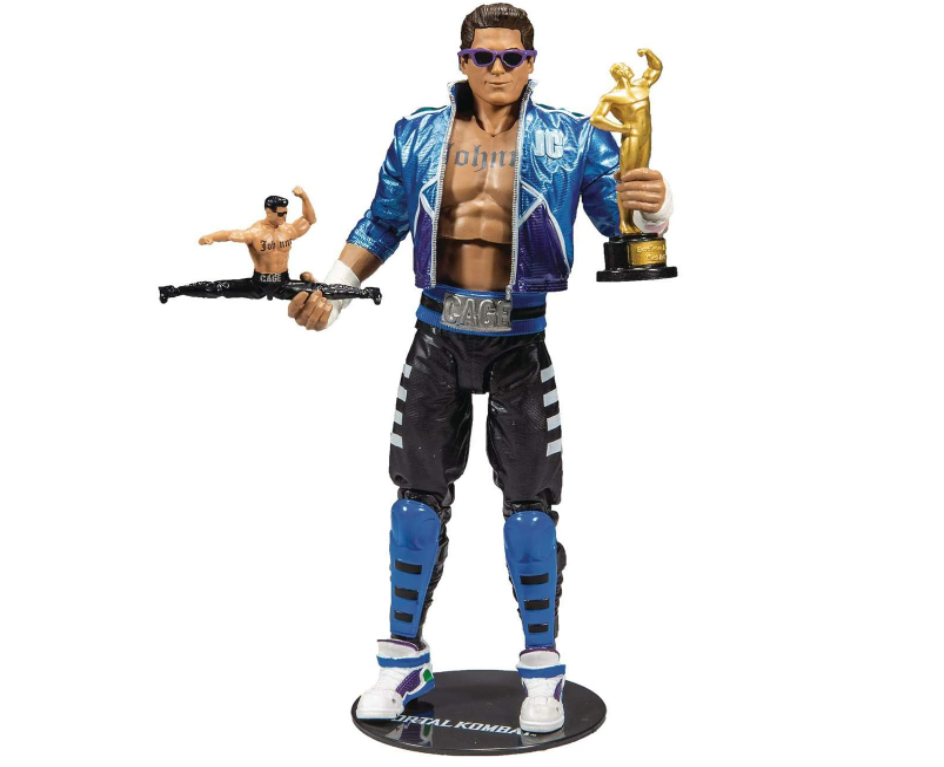 Johnny Cage and Cassie Cage are also legends in Mortal Kombat. I'll only include Johnny because Cassie isn't as famous. Admittedly, Johnny maintains his wrestling style, which doesn't suit every Mortal Kombat fan. I'm not the craziest fan of his, but he has some smash moves. My favorite move makes for a funny display.
Features
Signature: Nut Punch (yip, it's that funny)
Scale: 1:10
POA: 22
Pros
The Johnny Cage action figure has a premium design with extras, including a mini-figure and trophy from his wrestling side
I can see the potential of adding Johnny Cage to your showcase for some good laughs
Cons
I still think of him as a wrestling champ and not a Mortal Kombat fighter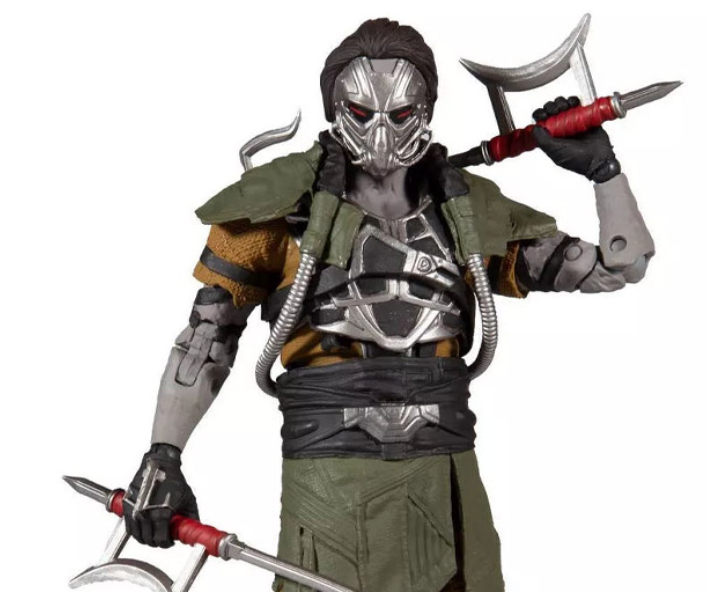 Kabal embraces Jason Vorhees' style again. He has that crazy Texas Chainsaw Massacre aura about him. Combine the psychopath's style with a ninja, and you get Kabal. He's one of my favorites to fight with because he's fast and has excellent combos. His blades also do tremendous damage on the battlefield.
Features
Signature: Buzzsaw
Scale: 1:10
POA: 22
Pros
The Kabal action figure owns his ninja versus Jason Vorhees style, and the modern twist with metallic trimmings suits the fighter
The Kabal figure also comes with extras, including two hook swords and a base
Cons
I wish McFarlane Toys would use fabric clothing to add to the figure's quality and collectibility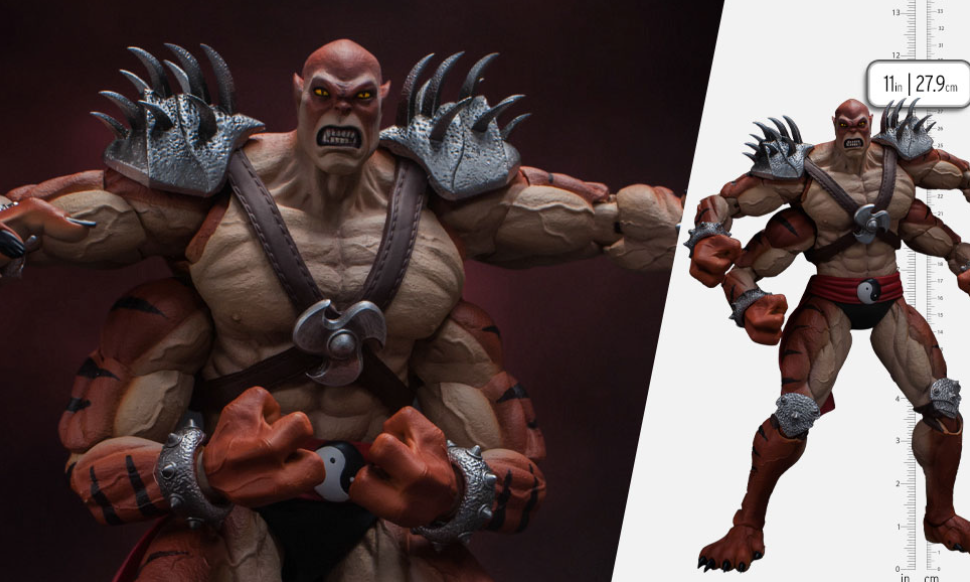 Kintaro is another version of Goro for me. Sure, he has different moves and skills, but he has the same "smash you to the ground" look in his eyes. He also has multiple arms like the Goro figure. Kintaro's face looks more beastly than Goro's, though. He has "evil becomes me" eyes with teeth sharp enough to rip his enemies.
Features
Signature: Shokan Roar
Scale: 1:12
POA: 24
Pros
The Kintaro action figure has intricate details that make his facial features look accurate enough to give his opponents nightmares
The armored Goro look-alike comes with accessories, including iced arms, interchangeable head sculpts, various hands, and a fireball
Cons
Some fans think he looks too much like Goro, but the two beasts are phenomenal in their own ways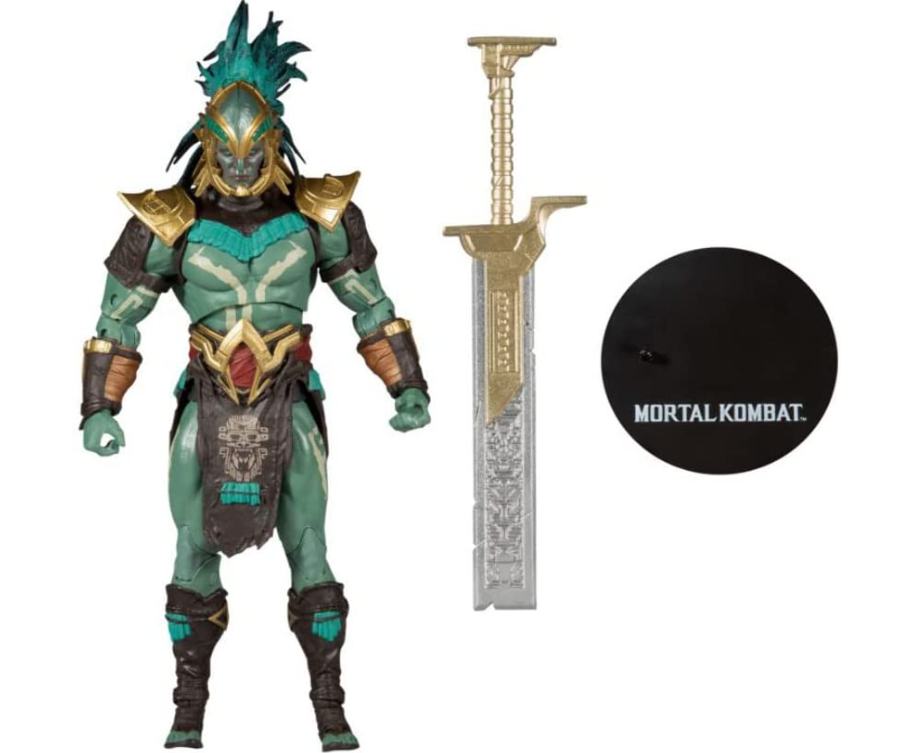 Kotal Kahn looks like an alien gladiator from another realm. He's a god of war to his people and an anti-hero, but he has tremendous fighting skills. Any fighter that causes an earthquake is a contender for my top picks. Kotal isn't the easiest god-like fighter I faced in Mortal Kombat XI. He shakes your boots.
Features
Signature: Xolal Quake
Scale: 1:10
POA: 22
Pros
The Kotal Kahn figure has gorgeous details on his feathery crown and gladiator-style armor
The Kotal action figure looks like a beast ready to defeat his enemies, and he comes with his famous sword
Cons
Again, I wish the figure had fabric clothing for extra depth and collectibility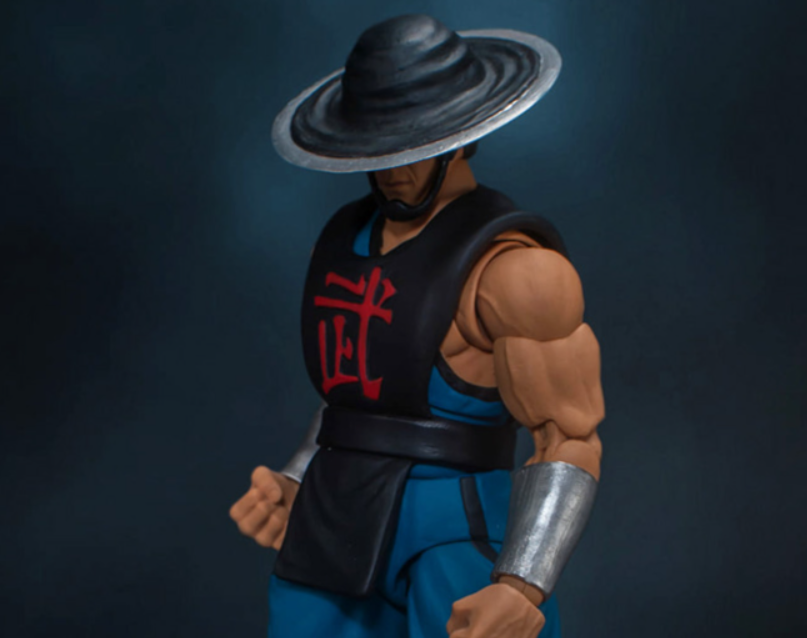 Mortal Kombat introduced me to a world of fighters, and I often think of ninjas and Eastern characters. Kung Lao is a traditional fighter from the East, but he's not a pushover. He's also a classic character from the older Mortal Kombat games. I played with him many times, and he doesn't disappoint when "moving mountains."
Features
Signature: Heavy Mountain
Scale: 1:12
POA: 16
Pros
The Kung Lao action figure has intricate details that make him look real, even though he isn't the most articulated figure
The Kung Lao figure comes with many accessories, including interchangeable head sculpts, five different pairs of hands, a slash effect, and a damaged blood effect
Cons
Kung Lao doesn't have the same articulation as the other Mortal Kombat figures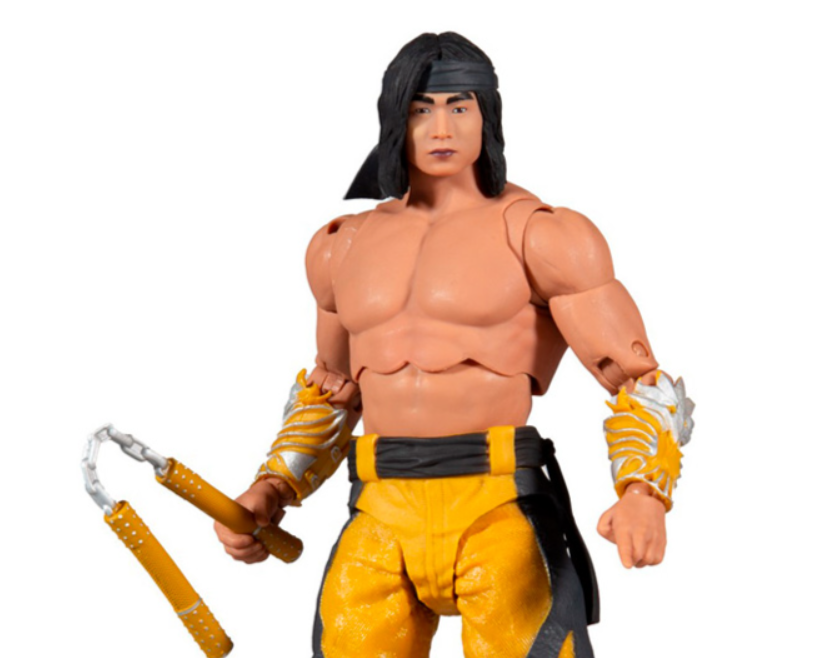 Liu Kang is another Eastern ninja-styled fighter with fantastic skills. He's as swift as a bird. I can see the dragon spirit lingering behind his eyes. It's no wonder he uses many dragon and fiery moves. I also love how Liu Kang sticks to the traditional use of nunchucks instead of swinging around a mace or oversized swords.
Features
Signature: Flying Dragon Kick
Scale: 1:10
POA: 22
Pros
The Liu Kang action figure looks fantastic as a traditional-styled fighter without magical abilities and crazy weapons
The Liu Kang figure has excellent facial details and comes with two pairs of hands and nunchucks
Cons
Some fans prefer the beastly action figures among their collector's pieces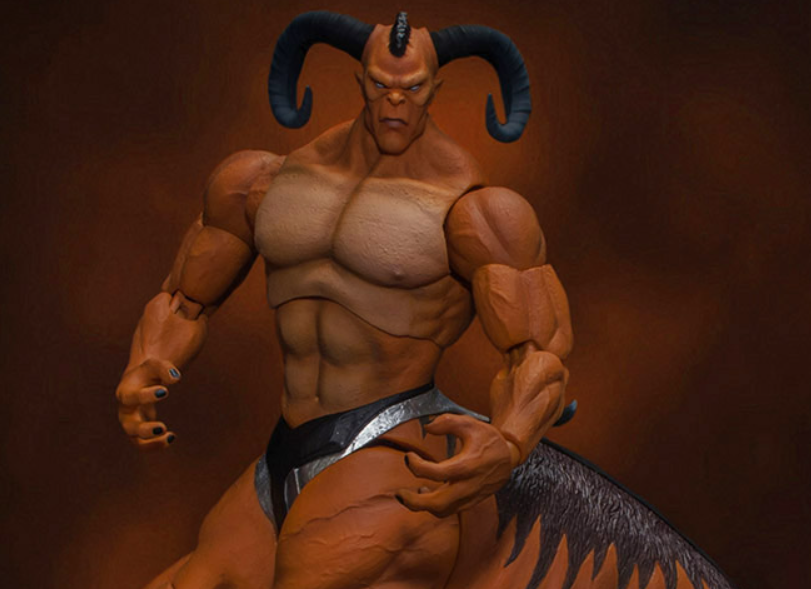 Mortal Kombat fans love the dangerous, evil, and magical characters that bring their A-game to the floor. Motaro is a Centaur from hell, and there's no arguing against it. It almost looks like the creator crossed a Centaur with a scorpion because the hellish beast wasn't enough already.
Features
Signature: Head Rip
Scale: 1:12
POA: 26
Pros
The Motaro action figure looks like he's about to rip your head open, and the details are insanely accurate
The Motaro figure comes with extras, including three pairs of hands, interchangeable head sculpts, a fireball effect, and an articulated skeleton body
Cons
Motaro is better-known as a boss and doesn't appeal to every Mortal Kombat fan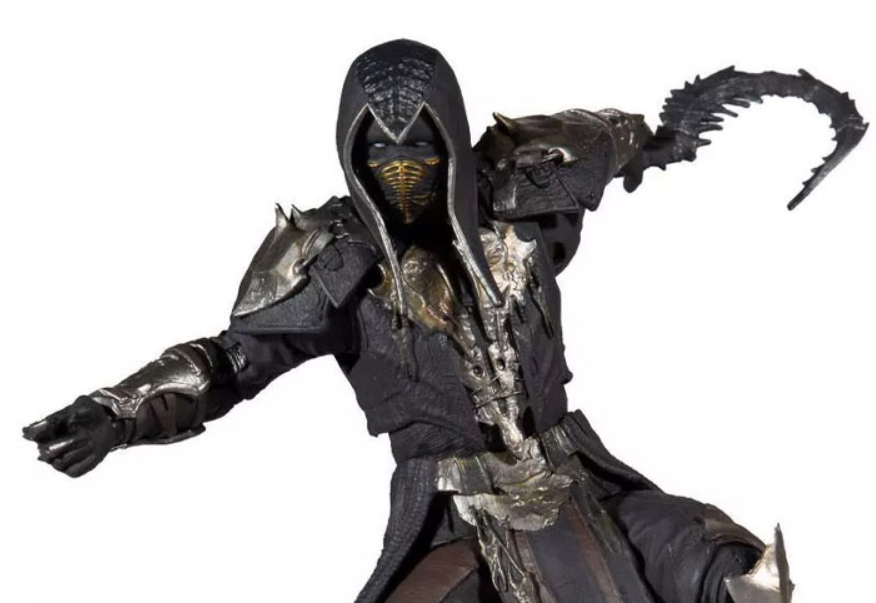 Noob Saibot is also called Bi-Han, and he's the first version of Sub-Zero. He looks like a shadowed figure and comes pretty close to the Grim Reaper. His moves also attack the soul more than the body, making him a deadly fighter. I loved Bi-Han from the earlier versions of Mortal Kombat more than his later versions.
Features
Signature: Shadow Tackle
Scale: 1:10
POA: 22
Pros
The Bi-Han action figure has gorgeous details that make him look like a soul or shadow thief
The Bi-Han figure comes with a sickle sword that makes you think of the Grim Reaper, and he has a trading card and base
Cons
There's a lot of confusion about Noob Saibot's name, which can lead fans to buy the wrong figures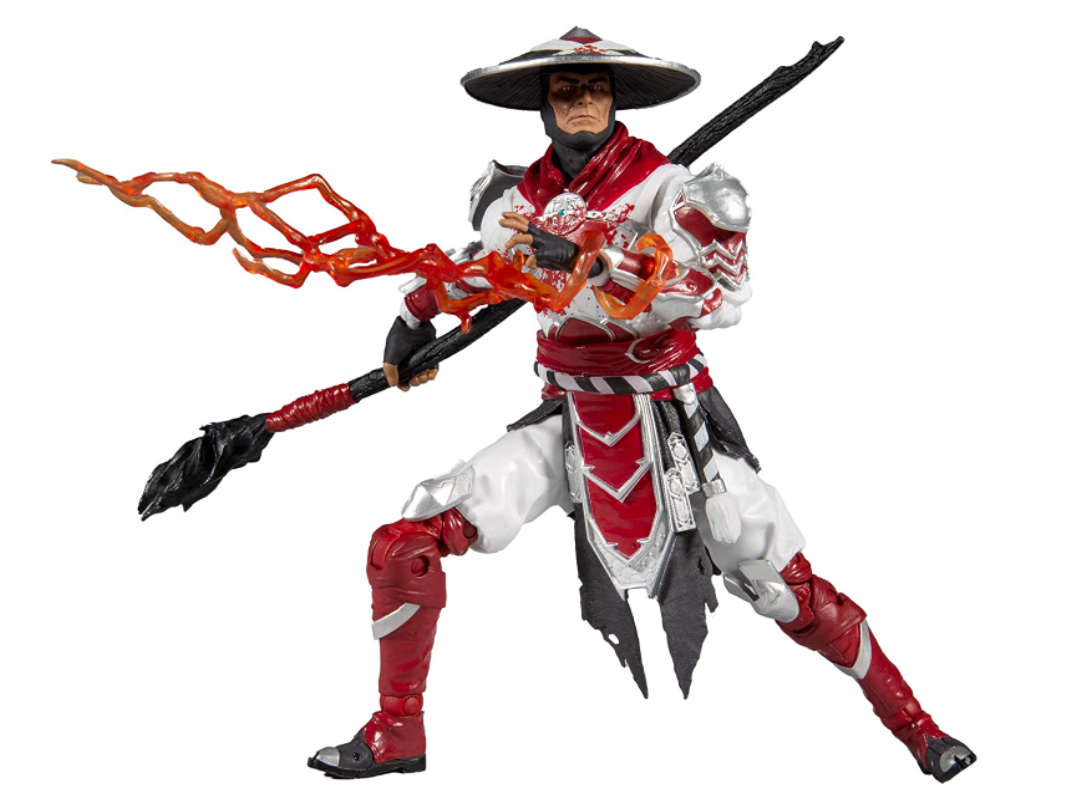 Raiden is as classic as the Mortal Kombat fighters come. Raiden was one of my ultimate choices, and I conquered Goro a few times with this ninja warrior. I used an explosive uppercut with electrocution to end Goro's hellish rein as the second Mortal Kombat boss.
Features
Signature: Torpedo (my favorite moveset)
Scale: 1:10
POA: 22
Pros
The Raiden action figure looks as bloody as the enemies he leaves on the battlefield, which stirs my passions
The Raiden figure's facial features are impressive, and it comes with skin from Mortal Kombat XI if you prefer the modern version
Cons
I wish the Raiden figure looked like he did in the second game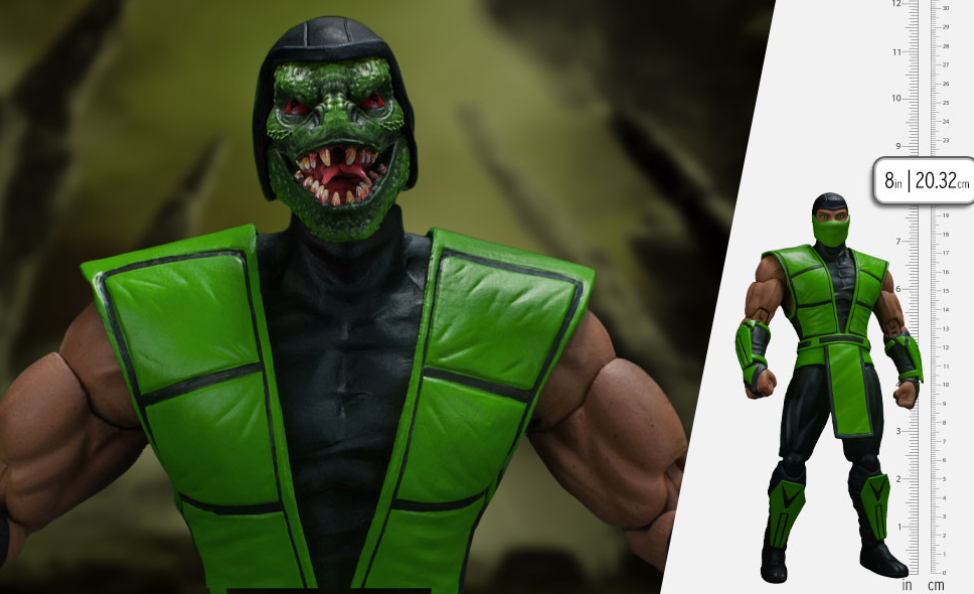 Reptile is a creepy fighter, even though I loved using his skills once in a while. How he moves from side to side creeps me out. He has excellent fighting skills, though. I think many of his moves also turned my stomach, like the acid balls and slime movesets. It doesn't change that he was a favorite for many players.
Features
Signature: Fast Slimeball
Scale: 1:12
POA: 20
Pros
The Reptile action figure has next-level details on his face sculpts, even though he's not super articulated
The Reptile figure comes with multiple extras, including two head sculpts, a black hood, interchangeable hands, an acid spit effect, and a force ball effect
Cons
Reptile continues to freak me out, but I give him credit for being a fantastic fighter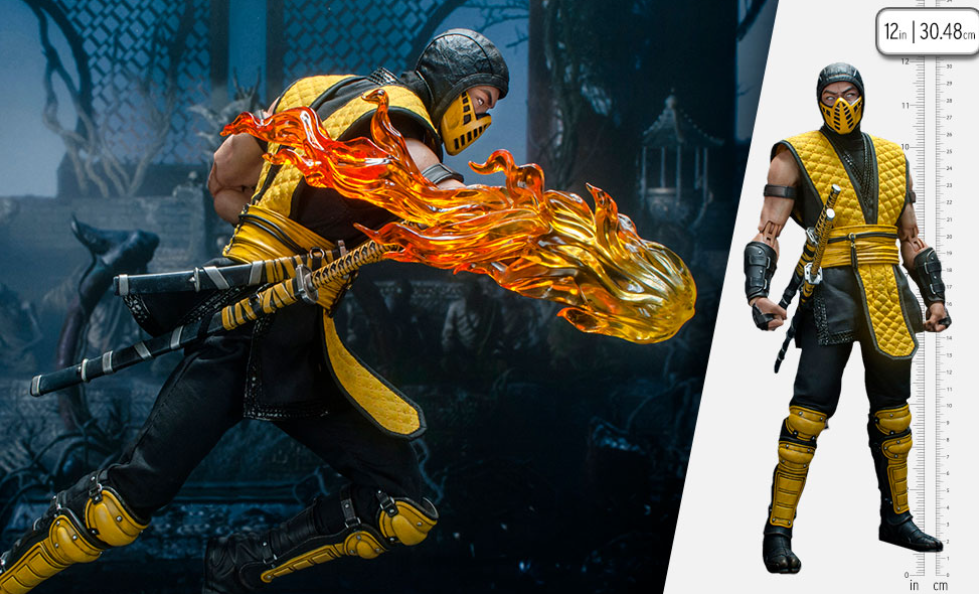 Scorpion also has the weird side-to-side motion when he fights, but he's one of my ultimate favorites. He's a ninja warrior with sharp skills on the battlefield. His eyes contain an essence of mystery. I loved him in the first game, and his signature move was my favorite finishing move in the first installment of Mortal Kombat.
Features
Signature: Stage Fatality
Scale: 1:6
POA: 18
Pros
The Scorpion action figure has fantastic details on his face, hands, and fabric clothing, and he does the character justice
The Scorpion figure also comes with accessories, including swords, sword sheaths, a spear, four pairs of hands, and a hellfire effect
Cons
The figure represents the later version of Scorpion, whereas I love the original one more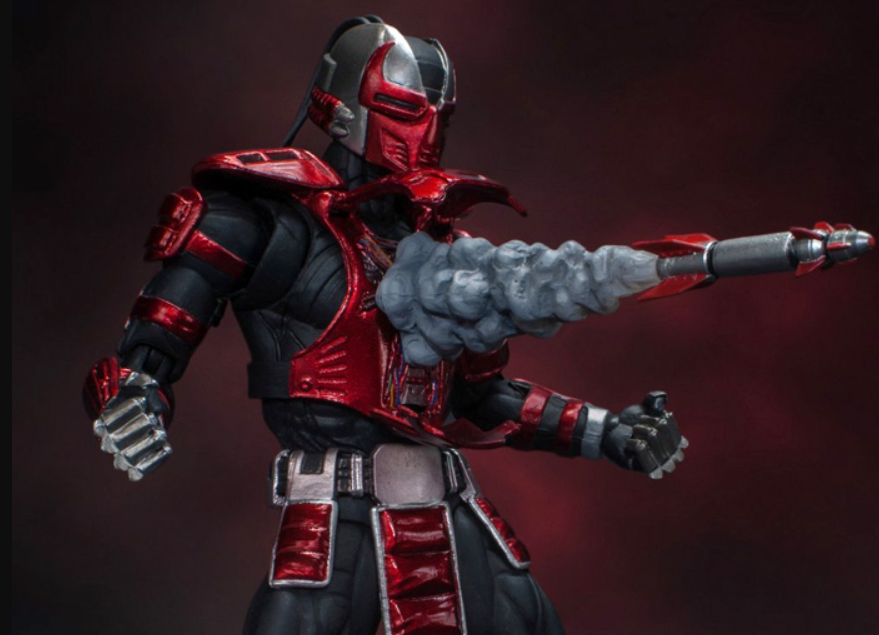 Sektor is a weird character I haven't used much. He looks like a gladiator crossed with a Storm Trooper mashed into a robot. Sektor has crazy skills and features as a favorite for many Mortal Kombat fans. I love how the Homing Missile signature move comes with the action figure as an accessory for optimal fan madness.
Features
Signature: Homing Missile
Scale: 1:12
POA: 18
Pros
The Sektor action figure has excellent details on his suit and headgear, and he undoubtedly matches his Mortal Kombat character
The Sektor figure also comes with accessories, including four pairs of hands, a homing missile, a homing missile effect, and a Sektor's fatality compactor
Cons
Sektor isn't one of my best picks, but I have to give everyone a chance to find their best action figure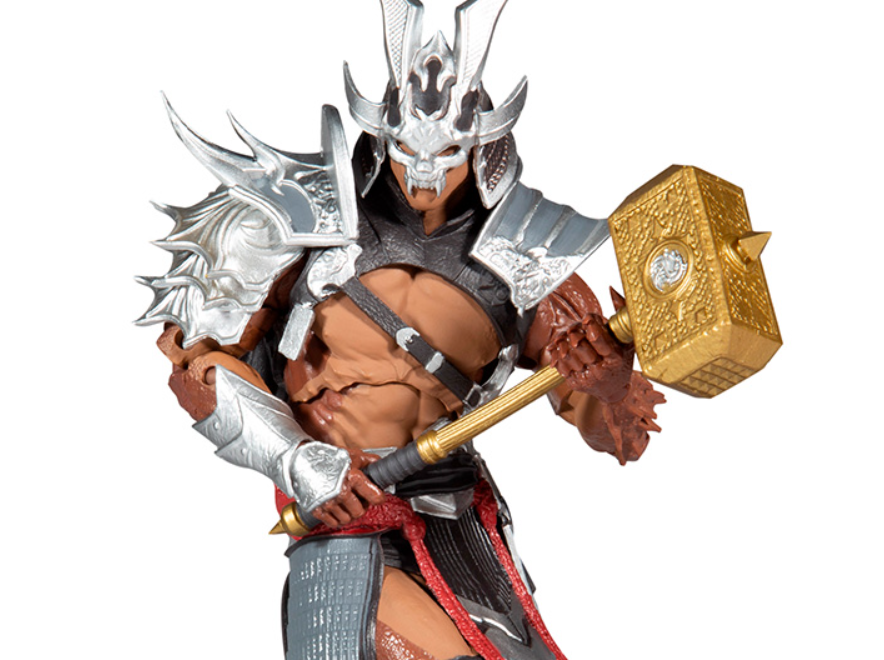 Shao Kahn looks like another demi-god waiting to tear his challengers to the bone. I'm sure you've noticed I have an affinity for the smaller, faster fighters. I've never used Shao Kahn in the games. However, he's a beast, and the monstrous characters look fabulous. They're a bit slow for me. I also love Shao's signature move.
Features
Signature: You Suck
Scale: 1:10
POA: 22
Pros
The Shao Kahn action figure takes a beastly style to the battlefield with intricate details on his face and headgear
The Shao Kahn figure looks like Thor with his hammer, and he seems like a dragon-tamer if one existed on Mortal Kombat
Cons
I wish Shao's clothing were fabric for a collectible boost again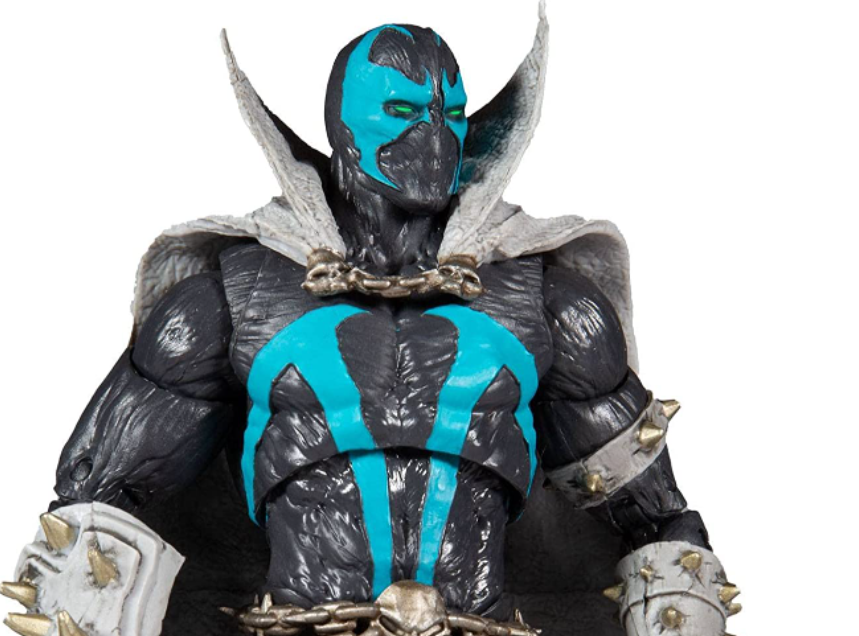 Spawn is one of the most intriguing fighters from Mortal Kombat because he has more versions than anyone else, even though he's a newer character. The idea is that he spawned from hell and brought dangerous skills with him. I love the Lord Covenant version more than the others. He looks like a cold-hearted killer.
Features
Signature: The Eighth Circle of Hell
Scale: 1:10
POA: 22
Pros
The Spawn Lord Covenant action figure comes with excellent details around his face and on the sword
The Spawn figure has a chilling style and comes with accessories, including a blade, collectible packaging, and a base
Cons
McFarlane Toys would do fantastic if they added fabric clothing to their figures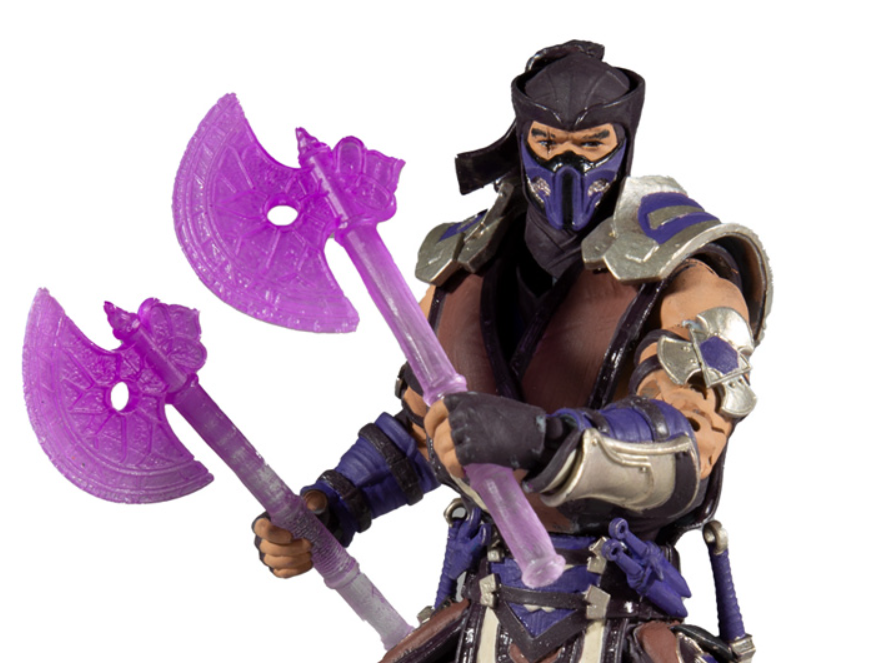 It would be best to learn about Sub-Zero's evolution before playing with him in Mortal Kombat XI. The newer version of Sub-Zero is Bi-Han's younger brother, Kuai Liang. Sub-Zero has also taken many forms over the years, including the skin he wore as Cyber Sub-Zero in the 2011 game. He's a complicated character.
Features
Signature: Chill Out
Scale: 1:10
POA: 22
Pros
The purple version of Sub-Zero action figures comes with ice axes and a frozen head with a spine
The Sub-Zero purple figure has fantastic details matching the newer versions of the character from Kuia Liang's time
Cons
The figure would look incredible if it had fabric clothing and clarity on which Sub-Zero character it represents (at least, I've helped you with the transparency)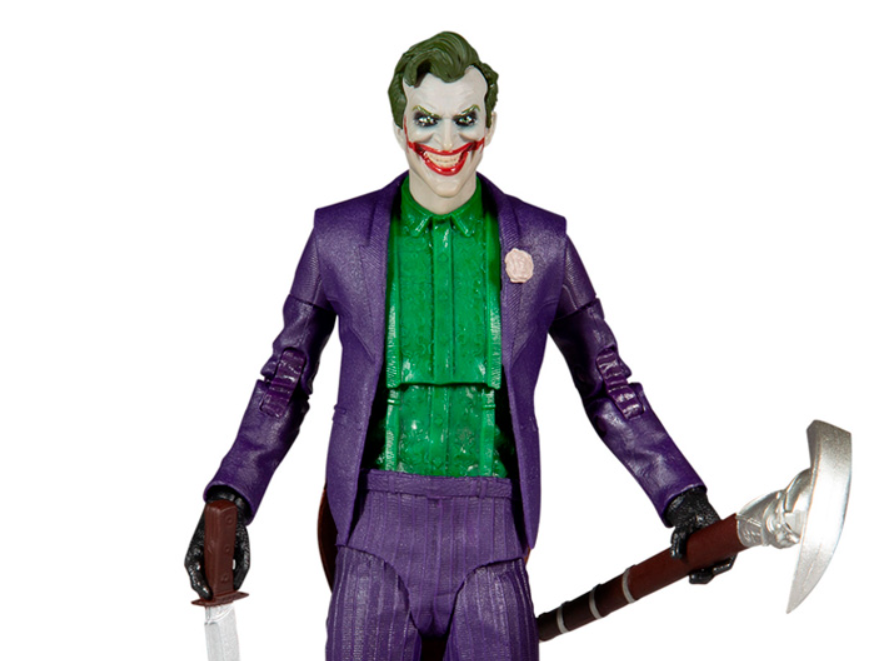 The Joker is a madman from Batman and DC Comics. He enters the battlefield as an unusual fighter in Mortal Kombat XI. His smile can strike his opponents down. I used him a few times, and his fatal blow move is as insane as the character. I understand why people think he's a crazed hatter from the DC universe.
Features
Signature: Smile
Scale: 1:10
POA: 22
Pros
The Joker action figure looks like a madman loose on the battlefield as you'd expect
The Joker figure's face makes you cringe, and it comes with a knife, a cane, and a base
Cons
The Joker isn't an original Mortal Kombat fighter, but he earns his place nonetheless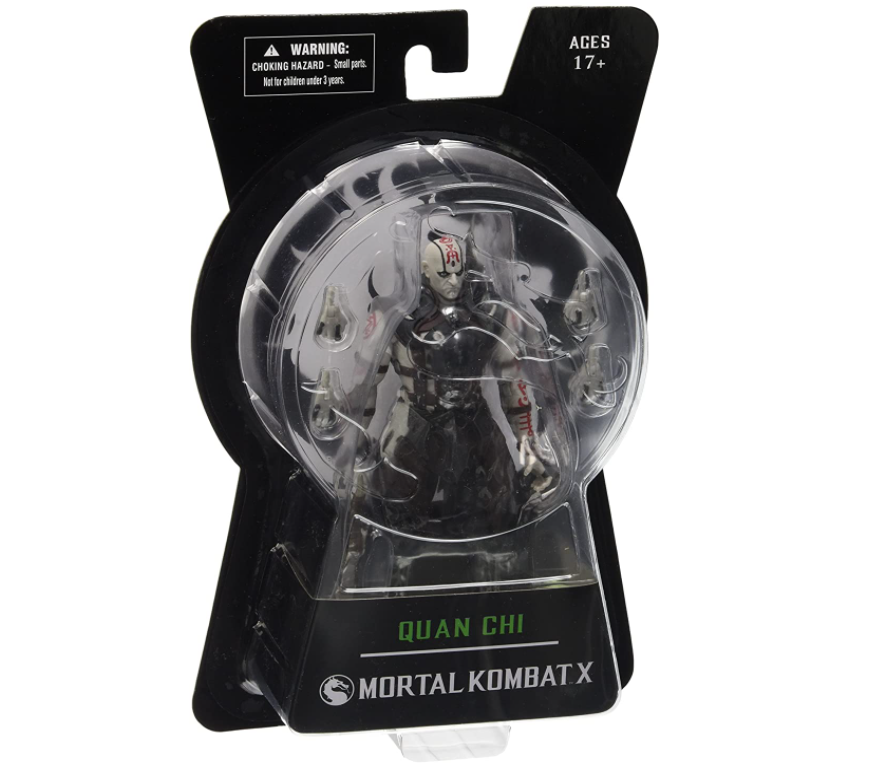 Quan Chi is a lesser-known fighter among the Mortal Kombat characters, but the man has some skills. He reminds me of the guy from the "God of War" games. I like him because of his necromancing abilities. He's capable of using dark magic to defeat his enemies.
Features
Signature: Ground Burst
Scale: 1:12
POA: 17
Pros
The Quan Chi action figure has the demi-god style you want and looks fantastic in its packaging
The Quan Chi figure comes with accessories, including two pairs of hands and a necromancy effect
Cons
I love seeing the figures up close, and this one stays in the packaging, making it impossible to see the features properly
Top Q&A
Question: Which is the Rarest Mortal Kombat Action Figure?
Answer: My favorite Mortal Kombat fighter also lists as one of the top 20. Sadly, I can't find reliable action figures for Jax. You might be lucky to find Jax action figures on eBay. One seller seeks nearly $200 for the rare and collectible Mortal Kombat action figure. Another eBay seller only wants $20, but it's not a premium figure.
Question: Which Mortal Kombat Action Figure is the Most Popular?
Answer: Scorpion, Kabal, and Sub-Zero have various action figures in different versions. They're super popular among Mortal Kombat enthusiasts. Spawn seems to win the popularity contest, though. He has Malefik, Bloody, Commando, Mace, and Lord Covenant versions available. He'd win the fighter's pageant.
Question: Which Mortal Kombat Action Figure Costs the Most?
Best Mortal Kombat Action Figures Guide: Conclusion
Do you imagine your two favorite fighters facing each other? Can you see the potential of each premium action figure's positioning on your showcase? Whether you want them to strike a giggle or show passion in their greatest skills depends on you. I leave the ideas up to you because you can see the opportunities now.
Do you love the ninja-style characters like me? The Best Mortal Kombat Raiden Action Figure facing the Best Mortal Kombat Noob Saibot Action Figure shows every skill they have. You can also face a ninja-style figure against a giant by buying the Best Goro Action Figure and the Best Mortal Kombat Sub-Zero Action Figure.
Are you a crossover fan of DC Comics or WWE? The Best Mortal Kombat Johnny Cage Action Figure and the Best Mortal Kombat The Joker Action Figure will stir your pot. The Best Mortal Kombat Motaro Action Figure appeals to fans with a passion for hellish beasts. Find your duo and step into the fierce collector's realm now.
For more kickass collectibles:
Haikyuu Nendoroid Guide – Avid Collectibles
Best Batman Action Figures Guide – Avid Collectibles
17 Best Naruto Action Figures Guide – Avid Collectibles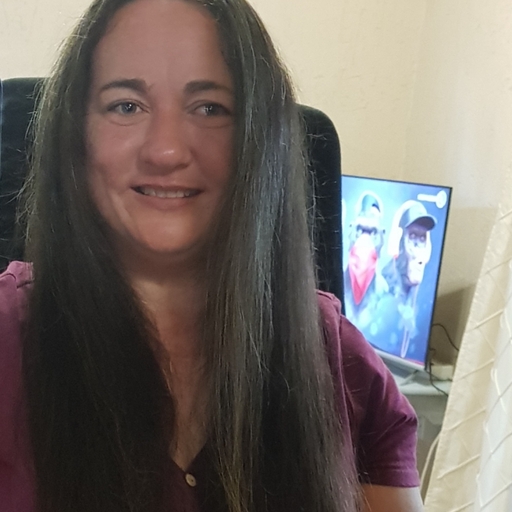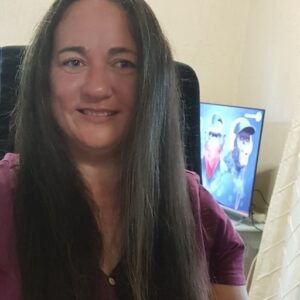 Latest posts by Caroline Lambert
(see all)