Do you know what I like most about Iron Man? Of course, his intelligence is off the charts, but have you seen his sense of humor? It gets me every time. And his creativity is unmatched—did you know the original Iron Man suit designs included rollerblades? 60 mph on those things is not bad if you ask me!
Iron Man has been around since '63. But, it wasn't until his role in the Marvel Cinematic Universe, with Robert Downey Jr. as Tony Stark, that he really blew up. As a billionaire inventor, Stark uses his high-tech suit to take down evil and save the world. He's got more than 50 suits to choose from, each with unique features for different situations. Again, talking about his creativity.
Even though he is very good with the clever invention, why fans fell in love with his character has more to do with his smartass personality, cool technology, and all the epic action (the special effects in the movies are top-notch, making for a wild ride, I must admit).
Iron Man's popularity has spawned a ton of merchandise, from toys to collectibles to cosplay costumes, all of which are big hits with fans. All in all, Iron Man is one of the most recognizable and beloved characters in the Marvel universe, and people just can't get enough of him.
And this is wherethe best Iron Man model kits come into play. Let's explore them!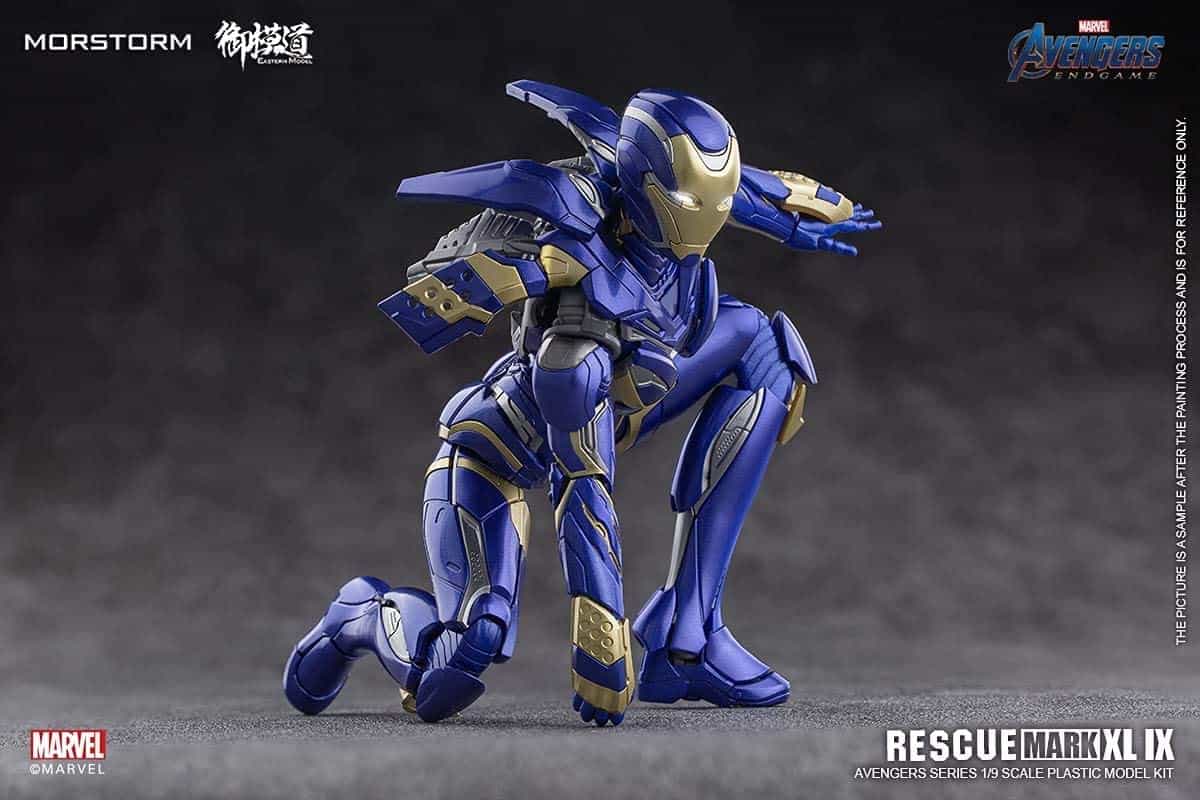 Bottom Line Up Front
Now let's mention some favorites. Maybe not the most obvious pick, but the Metal Earth Marvel Iron Man 3D Metal Model Kit really stole the show for me.
It's definitely not for the faint of heart or beginners, as it requires approximately 10 hours of assembly and prior experience with model building or Metal Earth kits. But, oh boy, is it worth it! If you don't believe me, take one look at it and you'll be convinced!
Another favorite of mine is the Iron Man Eastern Model 1/9 Iron Man Mark 50 Model Kit. This one is more suitable for beginners, and the final product is simply excellent. The added accessories that let you customize your creation, making it truly one of a kind. Also, it is a fantastic option for anyone looking to create a beautiful display piece.
The Best Places to Buy Iron Man Model Kits
Since Iron Man is popular worldwide, you can find his model kits in a lot of different places. These are some of the options where you can pick up your new figure:
What to Look For in Your Next Iron Man Model Kit
When it comes to model kits, you can literally find all kinds of them on the market. So, when shopping for an Iron Man model kit, there are a few things you might want to consider before you're getting the best kit for yourself:
Difficulty level – This is very important when it comes to the model kits. Some kits are easier to put together than others, depending on the level of detail and complexity. If you are new to model building, you might want to start with a simpler kit. I have included beginners as well as more advanced ones on my list.
Quality- When it comes to superhero figures, it's especially important for them to be detailed and painted correctly since their armor is usually complex.
Size – Iron Man model kits can range in size, so please keep in mind where you want to put your new figure once you've built it and for what purpose you are building it.
Building Your Collection, One Iron Man Kit at a Time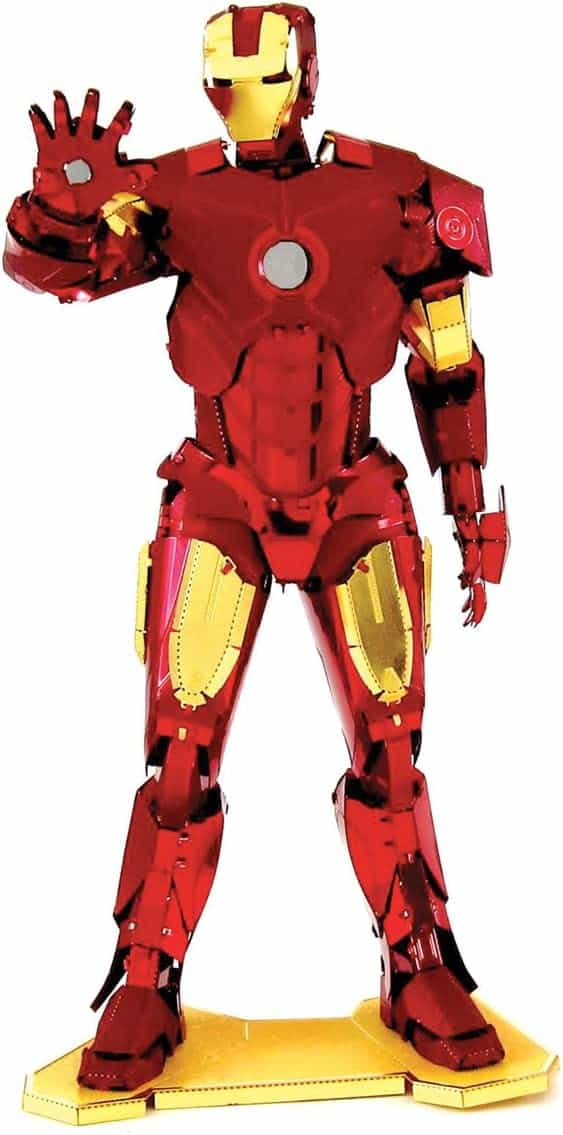 Calling all the pro builders! The Iron Man model kit by Metal Earth is a challenging and time-consuming build, and it's more suitable for advanced builders with prior experience in model building or with Metal Earth kits. The truth is that you have to spend approximately 10 hours assembling the kit, but trust me, it is well worth it—the final result is impressive! That is why this one is at the top of my list, so the patience that you put into it really pays off.
It is also important to mention that some pieces are extremely fragile and easily broken. So yes, just be careful and patient, and you will have a very cool piece to show off to your friends!
In conclusion, the Iron Man model kit is a fantastic build for those who are up for a challenge, but it is not recommended for beginners or those without prior experience.
Pros
Impressive final result
A delight for experienced builders – it is a great option for those seeking a new project
Cons
Not suitable for beginners
Fragile parts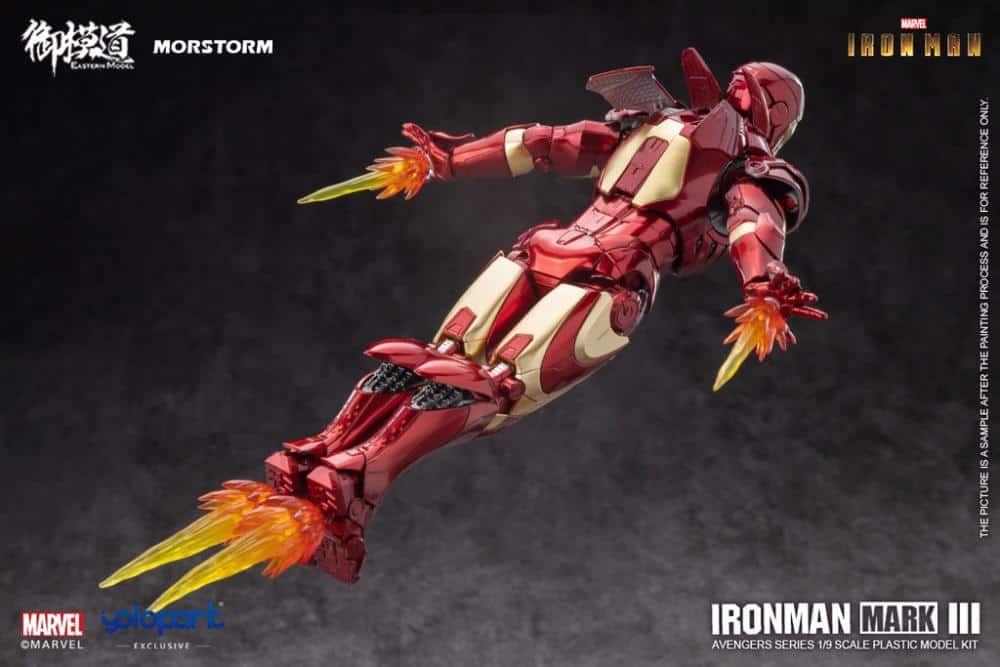 This is a real piece! The first thing you notice when you assemble it is that it is quite hefty (due to the diecast material used). The figure comes with several bits and pieces, including a display base that lights up and has a few hidden features, such as a Mark III nameplate and a flip-up section for the dynamic flight pole. Also, you will find two different versions of a dynamic flight pole and some swappable attachments.
The things that really differentiate this figure are its intricate details and high level of accuracy. It feels solid and looks great, what else should you ask for? Also, I have to highlight the figure's articulation, which has a good range of motion and is highly poseable.
This figure is impressive, and I would recommend it to anyone looking to expand their collection of Iron Man figures; however, I have to mention that some fans are criticizing the pretty low battery life.
Pros
It is hefty and feels solid
High level of accuracy
Cons
It has a limited battery life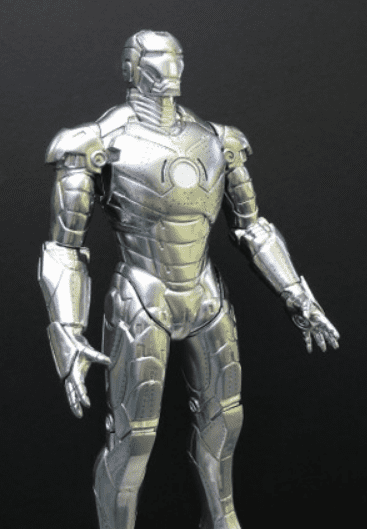 I found something for both beginner and experienced modelers! The design of this kit is well thought out, and the end result is a beautiful display piece.
For beginner modelers, this kit provides a stress-free introduction to the hobby and the ability to create a stunning figure with little difficulty. Experienced modelers, on the other hand, have the opportunity to take their skills to the next level by customizing and adding intricate details to the kit.
Assembly is a breeze, taking only an hour or so for a beginner to complete. The kit is user-friendly, and the design allows for a smooth building process.
The end result is a nice display piece that is both aesthetically pleasing and a source of pride for the builder. The only possible downside is that some modelers have reported that certain parts do not fit together as well as they should, causing difficulties in assembly.
Pros
Suitable for both beginner and experienced modelers
Well-designed kit
Easy and stress-free assembly
Cons
Possible poor fit for some parts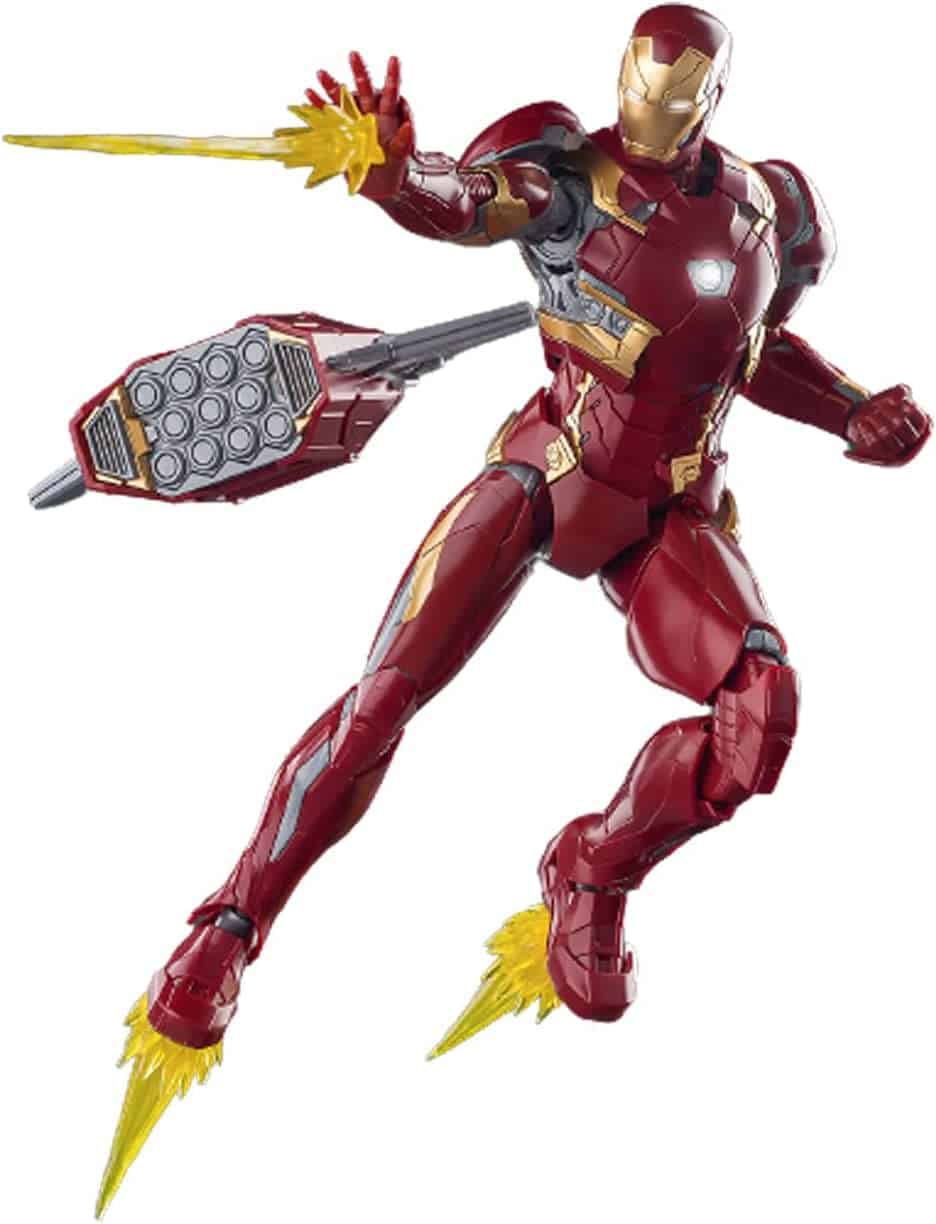 This kit has received a ton of positive feedback from model fans. Why? Because of its top-notch quality and attention to detail! This one is really something. And trust me, when you are finished building, you'll have a true masterpiece that showcases your skills and patience. And this is what this kit is all about: a challenging and rewarding building experience.
Overall, this kit is a great pick for anyone who enjoys a challenge and the satisfaction of creating something beautiful. Just a heads up, the instructions (and the similarity of some parts) could use a little improvement, but the final product is well worth the effort and will make a fantastic addition to your collection.
Pros
High-quality build and attention to detail
The finished product is a beautiful masterpiece
A challenging and rewarding kit
Cons
Instructions could be more clear and descriptive in some areas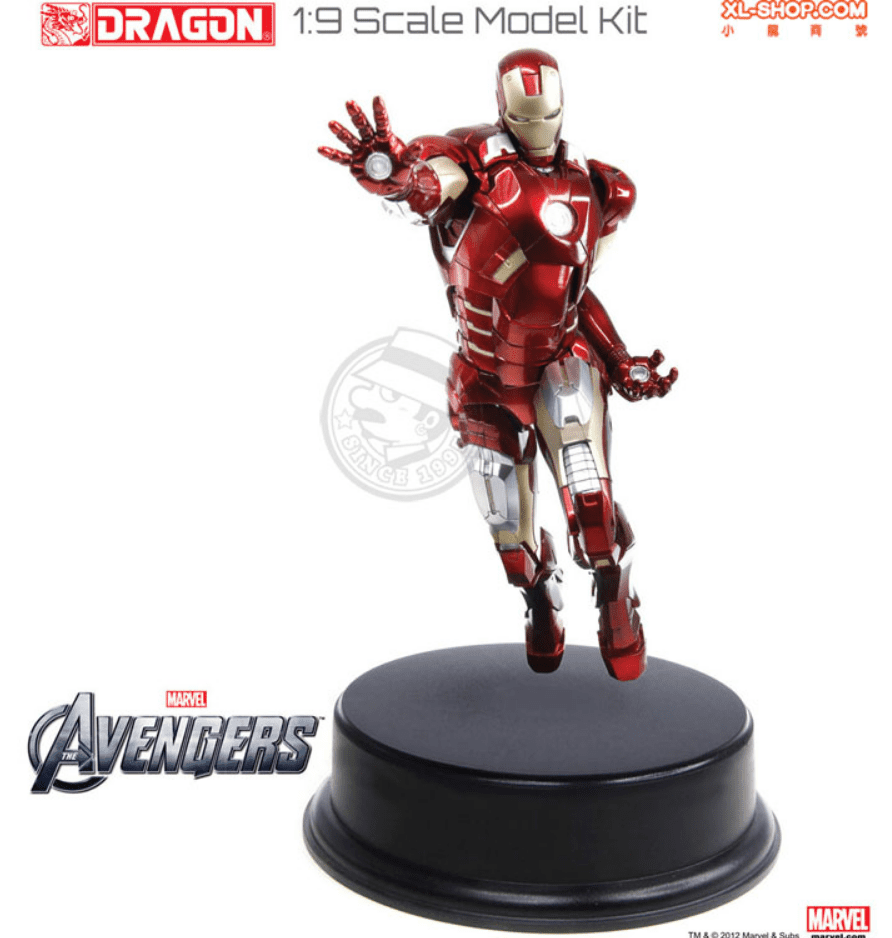 This model kit comes pre-assembled and pre-painted, but you can also find an unpainted version available for those who prefer to paint it themselves.
The paintwork and design of the model kit are really good. Of course, clear instructions for assembly are included, and the model comes in 11 pieces. The silver bits, clear repulsors, and shiny gold and red paint all contribute to the overall look of the final figure. What I find cool is that the figure has some semi-articulation, mostly in the head.
Some people don't find it enough, but it depends on their preferences. Please keep in mind that the hardest part of the assembly is connecting the legs and hips; everything else is relatively straightforward. And I can't help but mention the solid brown base and the nice paintwork. Really nice piece!
Pros
The paint job is well-done
The model kit is pre-assembled and pre-painted, making it easy to use
Cons
Articulation is limited, mostly just in the head, with limited movement options
The hardest part of the assembly is getting the legs to match up with the hips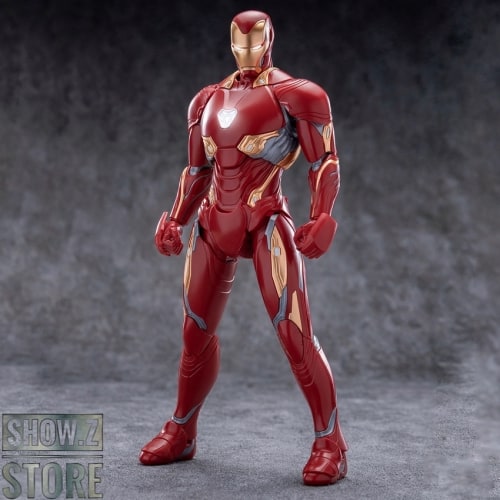 This one is a true gem for modelers of all skill levels. The fit itself and the final product are excellent, and assembling it is so easy it is almost an idiot-proof process. As for the icing on the cake, the kit comes with a lot of accessories that allow you to truly personalize and customize your creation.
One of the standout features of this kit is the attention to detail and sculpt work. It is some of the best seen in a model kit, adding a level of realism to the final product. However, there are a few minor flaws to be aware of. Some of the labels don't gracefully go on, and some parts may be a bit loose, but these are small issues that can easily be addressed.
That being said, the Iron Man Eastern Model 1/9 Mark 50 Model Kit is a wonderful kit that offers a great building experience for modelers of all skill levels, and beginners will especially appreciate it. The attention to detail and quality of the parts make it an excellent option for anyone looking to build a stunning display piece.
Pros
Excellent fit and finish
Almost idiot-proof assembly
Comes with a lot of accessories
Impressive attention to detail and sculpting work
Cons
Some labels may not fit gracefully
Some parts may be a bit loose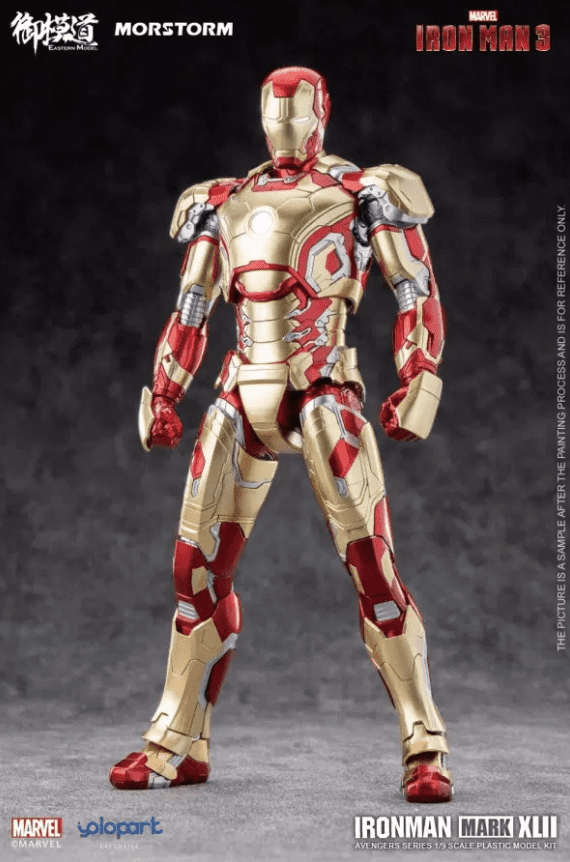 This 1/9 Iron Man from Morstrom is a real treat for any Marvel fan or model kit enthusiast! From the moment you open the box, you are blown away by the level of detail that has gone into each and every piece. It was clear that this kit was made with love and care.
One thing to keep in mind is that the assembly process is a bit of a challenge. But with clear and easy-to-follow instructions, it can all go smoothly. And let me tell you, the time and effort you put into building this kit was worth it.
The finished product looks incredible and is a true representation of the Iron Man Mark 42 suit as seen in the movies. Particularly with those slick curves and that iconic arc reactor!
And here's the thing, even if you're not an Iron Man fan, you will still appreciate the level of detail that has gone into this kit. Whether you're a seasoned model kit builder or just starting out, this kit is a great addition to any collection.
Pros
High level of detail in the kit design
Clear and easy-to-follow instructions
An impressive finished product that accurately represents the Iron Man Mark 42 suit
Cons
The assembly process can be challenging and time-consuming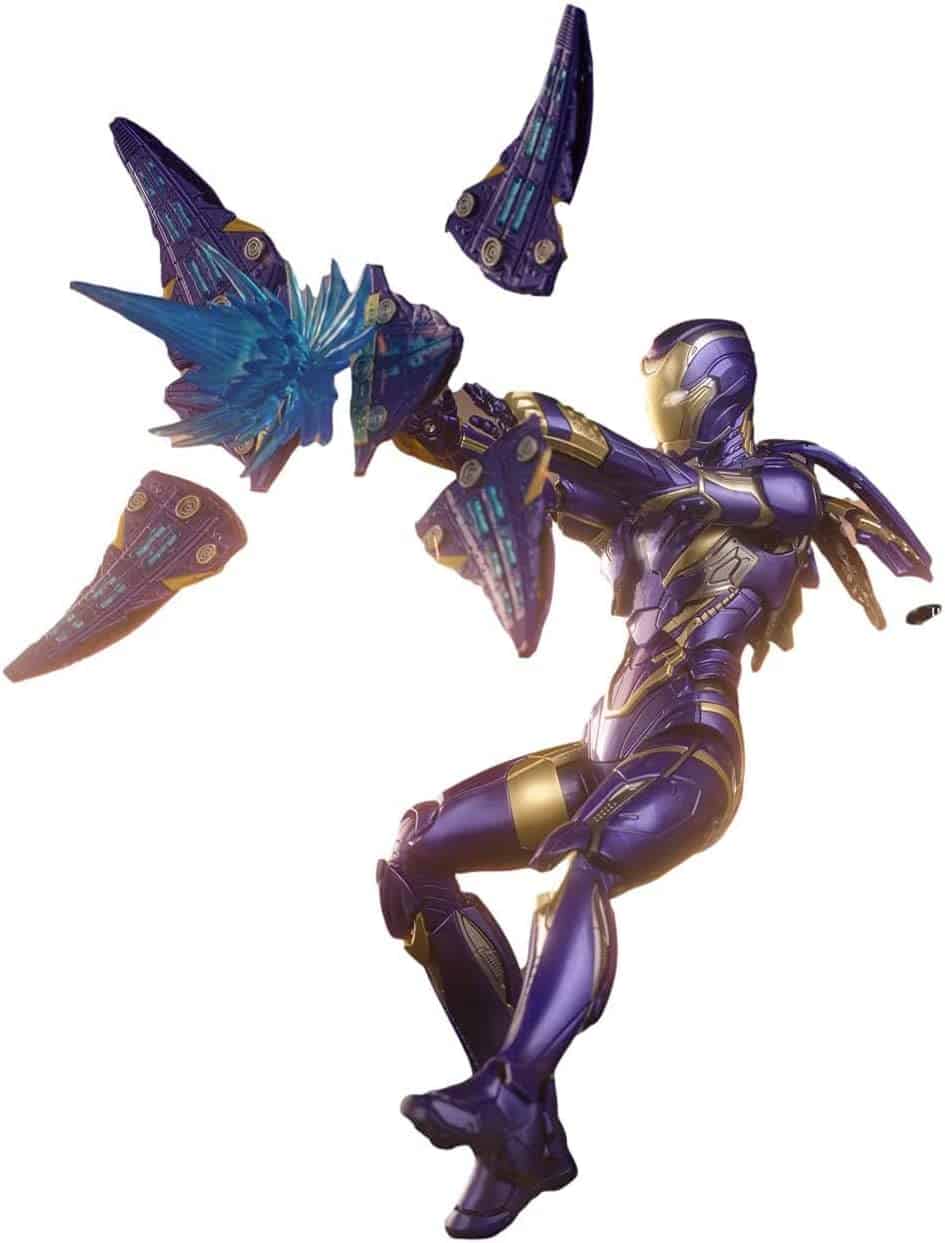 Rescue is coming to play here! So, the model kit for Rescue comes with a significantly smaller amount of accessories compared to the Mark 46 but still comes with a display base and a variety of accessories, such as a metal flight pole and a translucent waist grabber. And it looks amazing!
The display base is consistent with the one included with the Mark 46 and has a black high-gloss surface and a carbon fiber texture in the middle. The metal flight pole is bendy, allowing for aerial poses, and the waist grabber has a mechanism that allows for adjustment and a solid connection.
Rescue also comes with a blasting accessory. The blast effect has multiple moving parts and pieces that can be removed or rearranged to create a variety of blast effects. Now when it comes to the building process, the kit is fully customizable, and you are aware of exactly how the figure is put together and how it moves, making it easy to make changes if desired.
And in the end, it has a beautiful paint finish and a variety of blast effects, which makes it a real must-have for fans of the Avengers franchise.
Pros
Good quality
Easy to assemble
Good accessories
Cons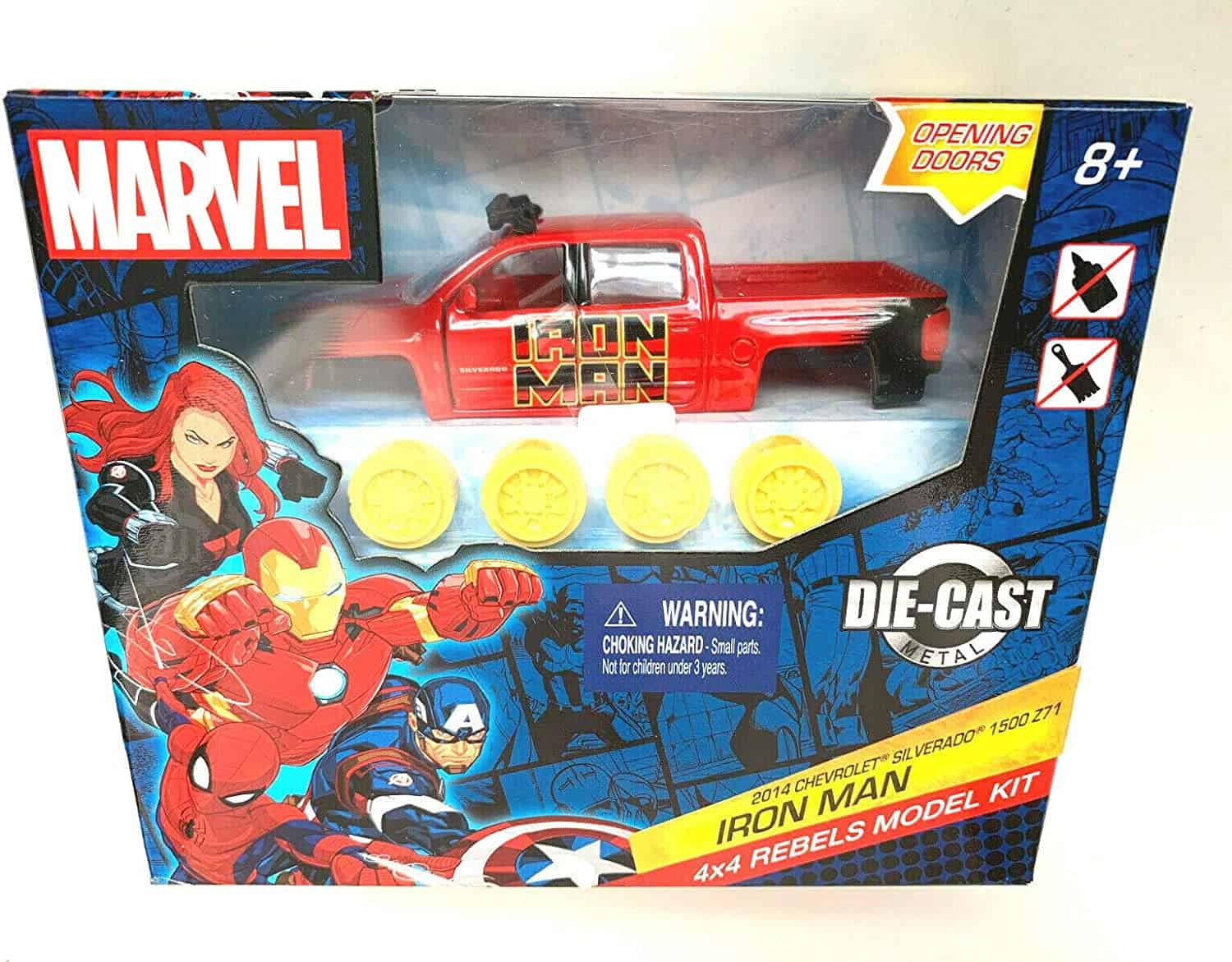 This 4.5″ truck is a great addition to any collection. What makes it a unique and versatile toy is mostly the opening doors and custom off-road wheels. Assembly is pretty easy, with a screwdriver included, so no glue or paint is needed.
The paint job could be better, but the overall quality of the diecast metal more than makes up for it. So, with everything included, the simple assembly, and included accessories, this truck is a great value for the price.
Pros
Opening doors add an extra layer of excitement and playability.
Custom off-road wheels give the truck a unique and rugged look.
Easy assembly with a screwdriver included.
Cons
The paint job could be better.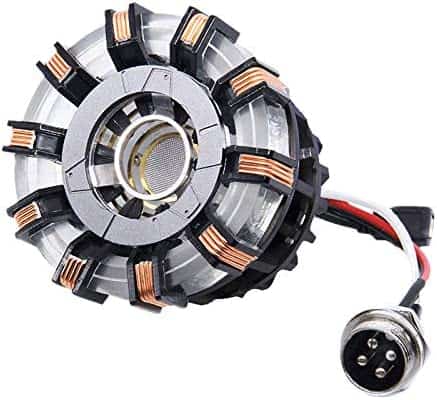 This DIY kit is a great purchase! The quality is great! It takes you around an hour and 45 minutes to complete, and the only thing you'll need is a sharp pair of snips and a little blade, and the parts fit great together! The only complaint is that the 3M adhesive pads were a bit big, but they came out great and look like the ARC reactor from the first film.
The lights consist of several blue and two white LEDs, creating a nice contrast that makes the prop look authentic. Overall, you'll have a blast putting it together, and it is well worth the money. Bottom line – it's easy to assemble, and it looks excellent.
Pros
Easy to assemble with only a few required tools.
Lights create a nice contrast, making the prop look authentic.
Good value for money.
Cons
The 3m adhesive pads are a bit big.
FAQs
Question: How hard are Iron Man model kits to build?
Answer: The difficulty level of building an Iron Man model kit depends on the kit itself and your experience with model building. Some kits are labeled "easy to build" while others may be more challenging. It's usually recommended to start with an easier kit if you are a beginner, and gradually move on to more complex ones.
Question: Can I paint Iron Man model kits after building them?
Answer: Yes, you can paint Iron Man model kits after building them. It's recommended to use acrylic or enamel paints for the best results. Some kits come pre-painted, but others may require additional painting to achieve the desired look.
Question: How long does it take to build an Iron Man model kit?
Answer: The amount of time it takes to build an Iron Man model kit depends on the complexity of the kit and your experience with model building. On average, it can take anywhere from a few hours to several days to complete a kit.
Best Iron Man Model Kits: Take Your Building Skills to the Next Level
Oh, the beauty of the choice. I hope some of those catch your eye. These kits are truly amazing! The attention to detail and quality of the pieces is just stunning, and the ability to assemble and paint the kit makes it all the more personal. Just the way we like it!
I have to say, there are a lot of choices out there, which is great because whether you're just starting out as a hobby or you're a seasoned builder, there's an Iron Man kit that's perfect for you. If you're new to the game, I highly recommend checking out the beginner kits.
They come with clear instructions, and the pieces are pre-painted, so you can just focus on the assembly process. Trust me, even as a beginner, you'll be able to create a fantastic-looking model in no time!
But if you're looking for something a little more challenging, the advanced kits are where you should be at. With more intricate details and a higher number of pieces, these kits will definitely keep you on your toes. It'll take a bit more time and patience, but the end result will be worth it. Imagine a highly detailed Iron Man model that you can be proud to display and say, "I built that myself!"
One thing is for sure, whatever kind of Iron Man model kit you're building, I guarantee it'll be a fun and rewarding experience. So, don't hesitate, make your choice, and let the building begin!
Read More: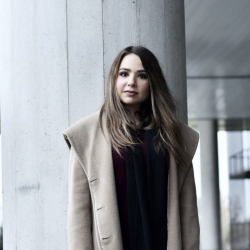 Latest posts by Tena Gasparac
(see all)