Good Smile Company has become a big name in the anime figure industry for the last decade. So when the figure manufacturing powerhouse unveiled its latest toy line, the Pop Up Parade, I, along with many collectors, had high hopes for it.
But is it good enough to beat GSC's number one product in a fair Nendoroids vs Pop Up Parade match? Scratch that; is it even on the same level as Nendoroids?
Because even though GSC has a good track record, it's come up with a dud now and then. I've been keeping tabs on the anime figure community since 2010, which is why I've witnessed many product lines that were phased out. I bet not even half of the current collectors remember or know of the Nendoroid Co-de line.
With that said, the knowledge I've gathered through years of observation and collecting will help decipher if you're better off with the new figure line or the longtime fan favorite. Does the Pop Up Parade dethrone Nendoroids? Is it on par with it? Stick with me till the end of the article to find out!
Bottom Line Up Front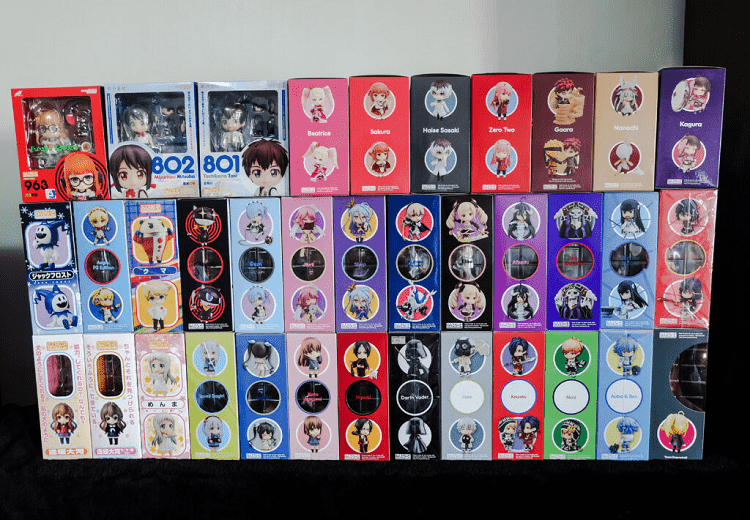 After analyzing and handling both figures with my own hands and eyes, I can confidently confirm one thing. Nendoroids remain GSC's top toy line for their miniature figures. All the features that Pop Up Parade has fall short when compared to what the chibi-styled toys have.
It's because, with Nendoroids, you're more or less guaranteed that you'll get a premier item, regardless of the character. You can be positive that the figure will meet the standard quality check, be it the paint or mold. And most importantly, what you see in the promo photos is what you'll receive.
Moreover, in the instances that there are factory defects, they'll be barely noticeable since their flaws are usually minimal. The same thing can't be said for Pop Up Parade figures, and you'll see what I mean as you progress through this article.
GSC's 3-year-old toy line is promising, though. But from what I've seen, it still has to improve itself in several aspects before it can come close to Nendoroids.
Main Differences Between Nendoroids vs Pop Up Parade
The main differences between Nendoroids vs Pop Up Parade are:
Nendoroids' entire bodies are composed of removable and customizable parts, whereas Pop up Parade figures only have detachable heads and static bodies.
Nendoroids are all 3.9 inches tall, whereas Pop Up Parade figures' size ranges from 6.6 to 15 inches,
Nendoroids' prices vary a lot as they can go as low as $35.99 or as high as $81.99, whereas Pop Up Parade toys generally have fixed prices for their regular, L, and XL figures.
Nendoroids have a standard quality that applies to all their releases, whereas the quality of each Pop Up Parade figure differs per character.
Nendoroids have a limited selection of characters since it mainly produces figures of the main leads, whereas Pop Up Parade offers a broader range of characters in a series.
Nendoroids can use different support stands, whereas Pop Up Parade figures can only be attached to their original bases to remain upright.
Nendoroids have a uniform design for their base, whereas Pop Up Parades have different types of bases.
Decision-Making Factors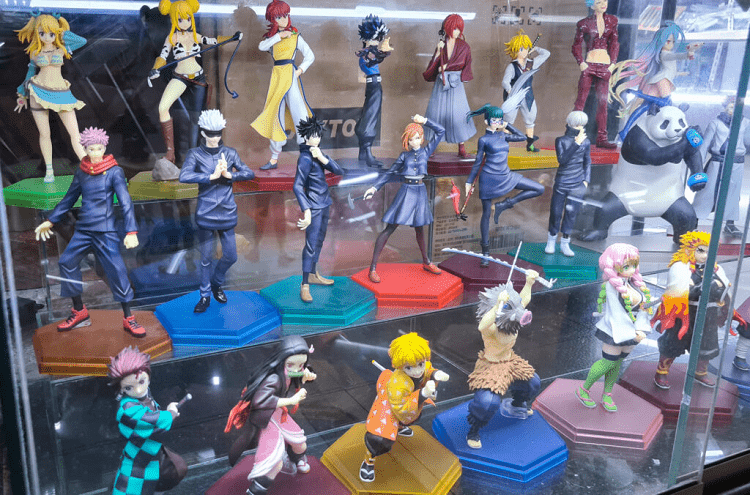 As a writer, I try my hardest to be 100% honest in everything I write. Hence, I made it my mission to get as close as possible to Pop Up Parade figures in my area to provide genuine insight for this article. Because before taking on this topic, I had yet to directly touch any character under the particular toy line.
I didn't have the same problem with Nendoroids since I was already familiar with them. Yet all I've done with Pop Up Parade figures until then was check them out from a comfortable distance.
Fortunately, I could examine them out of the box since a few anime toy stores near me had loads of figures on display.
It took some time and a few trips, but I was able to narrow down vital elements that determined the winner between the two lines. I concentrated on the qualities that make them valuable from a newbie and experienced collector's point of view.
The Sculpt's Faithfulness to the Source Material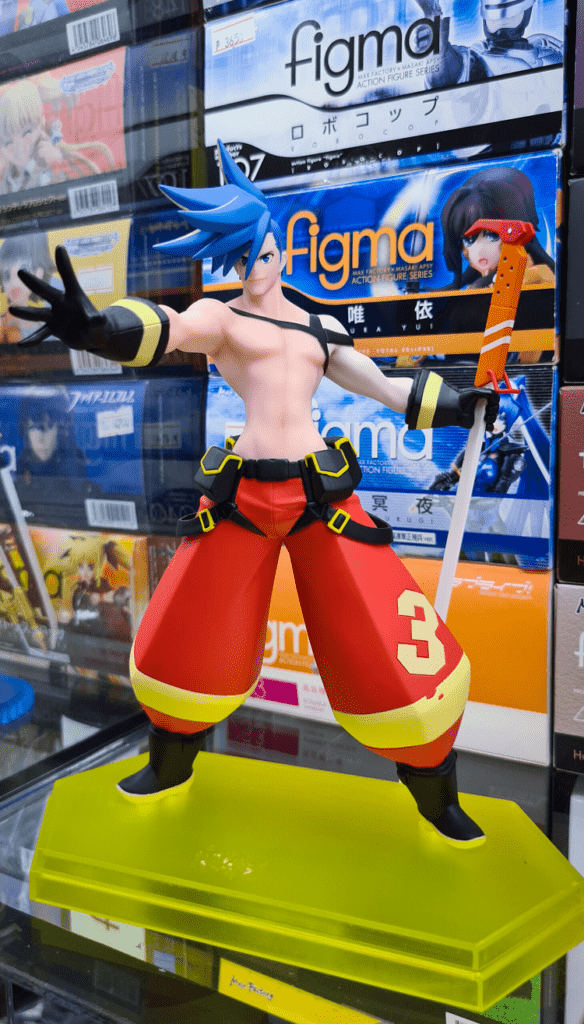 One of the things that I always check when I see a figure is its sculpt. I think of it as the toy's foundation since it affects the item's overall appearance. Because even when the paint style and layout are good, if the sculpt doesn't resemble the source material, then the figure isn't an appealing representation of the character.
A neat and correct mold is also part of what makes a figure valuable. Even someone unfamiliar with the toy scene will be able to tell if the item serves its purpose as a mini replica or comes off as a bootleg copy instead.
Of course, since toys are mass-produced, minor sculpt issues are unavoidable and tolerable, especially when hidden from view. Yet if they're on conspicuous areas (face, chest, legs), they'll make any figure look ugly and cheap.
Since Nendoroids and Pop Up Parade products are both from GSC, you'd think they'd have the same treatment for sculpts. Sadly, the newcomer lags in this category, giving the first win to Nendoroids. A solid proof of the two toys' gap is the Kaguya Nendoroid and Eren Pop Up Parade. Both figures are known to have sculpt defects in the community, yet Kaguya's is more acceptable.
The Nendoroid's cat ear headband doesn't fit correctly and has two glaring seam lines on its head. Despite these flaws, the figure still conveys the character's vibe and appearance, as seen in the anime. However, the Pop Up Parade's problem is Eren's entire face. It doesn't look like Attack on Titan's protagonist from any angle and seems an entirely different character.
The Paint's Cleanliness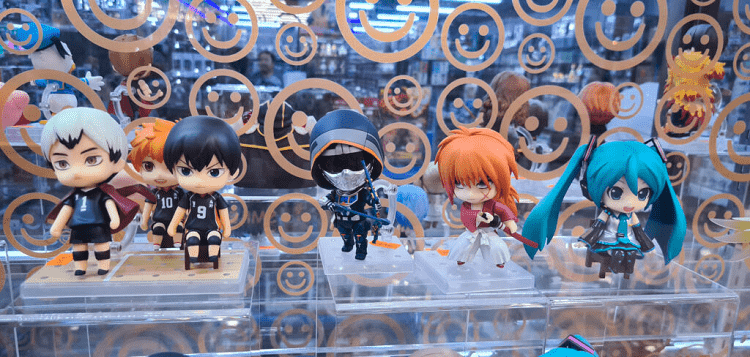 A primary ingredient to a figure's attractiveness is a clean paint job. The more accurate or neat it is, the more refined and well-put-together an item will look. The paint quality is, in a sense, the clothes and makeup of a toy. They need to go with a suitable theme and look like they're professionally done to bring out the flattering features of the character.
For this reason, Nendoroids win this round by a landslide. They strictly follow the actual shades of the character design and only have tiny errors when they have any. The worst I've seen are small paint splotches or smudges since GSC's beloved chibi line never messes up as severely as Pop Up Parade toys.
Like in the case of the Joker Pop Up Parade from the Persona 5 series, the first release in 2020 was alright, but the 2022 rerelease wasn't. The first batch of figures was missing the gold buttons on the coat. The sculpt of the buttons was still there, but they hadn't been painted at all.
Character Line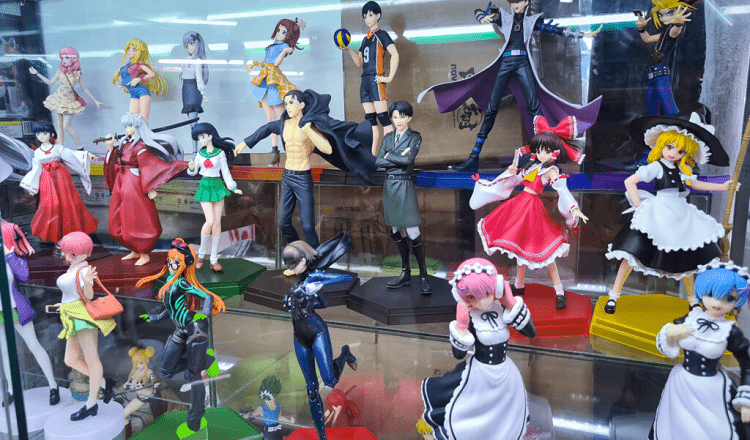 Seeing how many Nendoroids and Pop Up Parade toys are in the market, I initially thought that both lines offer the same range of characters. But after digging around through hundreds of releases, it became apparent that the latter jumps leagues ahead of the chibi figures. They already have over 450 products in three years and release at least a dozen figures monthly.
Plus, not only do they produce popular characters from mainstream titles but from cult faves as well. For example, there's a Mei Misaki Pop Up Parade from the horror anime and manga, Another, which only has ten official figures, including GSC's.
And one more thing that stands out with Pop Up Parade is that the line also highlights the supporting characters. This is why they're releasing all four characters from Bravely Default (one of my favorite 3DS games) when other figure manufacturers would solely focus on Agnes since she's the face of the game.
In contrast, the Nendoroid line plays it safe all the time. Because even though it's been around for 17 years, it's only released 2071 figures. Furthermore, most of their toys are based on the protagonists and only extend to supporting characters when the title is overwhelmingly popular, like Sword Art Online and Genshin Impact.
Affordability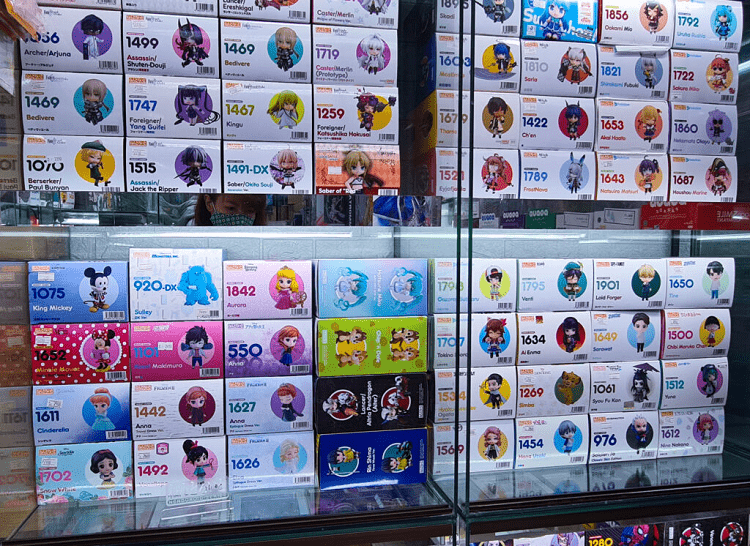 Due to having similar sizes, the petite toy lines' initial prices are roughly in the same range. But if your goal is to stick to a budget-friendly collection, you should go for Pop up Parade figures. You'll never have to go over your budget with this line. The max price per character for the regular size is always $43.99, making it the best choice for your wallet.
As for Nendoroids, they're getting more and more expensive, most notably the exclusive and limited editions. Just last year, I bought the Ryuko Matoi Souvenir Jacket Version for $83. That was already the preorder price in my area and costs double the price of a standard Nendoroid. I don't regret buying it, but I could have gotten at least 2 Pop Up Parades for the same price.
Long Term Value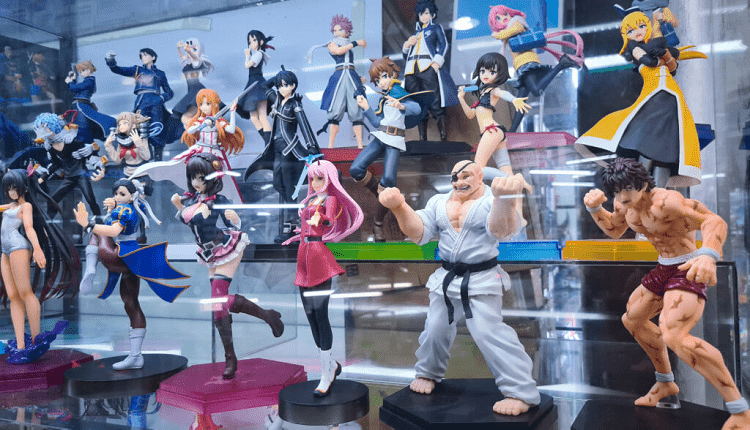 Unlike traditional toys, Pop Up Parade and Nendoroids have much more to offer than simply being playthings. They can serve as exciting decorations or as valuable collection pieces since they're the type of product that retain or increase their worth over time.
Though, if you're thinking of making a profit or want to raise the value of your collection in the future, you have better chances of success with Nendoroids. They're the go-to choice when you want something that'll become more valuable later. They've proven their worth and appeal time and time again with their insane aftermarket prices.
I experienced this myself when I disposed of two rare Nendoroids from my collection. I bought Sawako Kuronuma for $30, then sold it for $83, and got rid of Zero Two for $147, which I preordered for $33.
Pop up Parade figures also increase in value after some time, but so far, the high demand is limited inside Japan. For instance, the Ruby Rose Pop Up Parade figure is going for up to ¥11,000 or $83$ in Japan, yet it's available for $54 or $70 in other countries.
Key Features of Nendoroids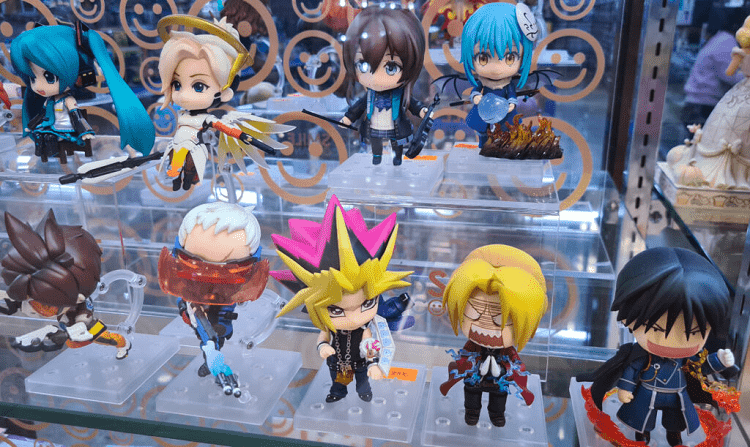 The Nendoroid line is one of the GSC's best products and is also among the most popular anime figures internationally. Thanks to its consistent premium quality releases, it has cemented its top position in the anime figure community. At this point, most, if not all, collectors in the hobby know about it.
Its adorable appearance has become its trademark, along with its high-quality craftsmanship. So it's almost impossible for otakus to see any chibi design and not immediately associate it with Nendoroids these days. Given the miniature toy's fame and credibility, it's a trusted toy line that you won't regret checking out.
Size: 3.9 inches
Typical SRP or preorder price: $38.99 to $85.99
Pros
There's sufficient time to plan for preorders: A Nendoroid usually takes six months to a year to get released after its preorder period is announced. This long time before the releases make it much easier to save money to pay for your toys and organize your orders according to your budget.
You can confidently preorder any character: There's no need to worry about how a Nendoroid's appearance will turn out since the actual toy will look the same as the promo photos. There's minimal to no chance of having problems with their paint and sculpt as well.
You can freely play around with Nendoroids' appearance and poses: Since they're articulated figures, you can display them in various poses and change up any part of them at your will. It's a unique feature that you can only enjoy with Nendoroids.
Portable: Aside from displaying Nendoroids on shelves and cabinets, you can also bring them along with you as an accessory. There are specific bags and pouches made for this purpose called Nendoroid Pouches (which you can buy from GSC or anime specialty shops).
Faulty or damaged parts are replaceable: You can keep your Nendoroids in pristine condition by switching out damaged or dirty parts. It's much cheaper than replacing the entire figure or having it fixed by a professional, which is what you'd need to do to fix static figures.
Cons
Nendoroids from specific licenses are more expensive: Because of license fees, some characters have a higher preorder price than regular Nendoroids. The most notable ones are from Disney and movies (Alien/Predator Series, Kingsman).
The figure's appearance is a variant design of the character: Nendoroids are cute, but they all have the chibi style and not the original appearance of the source material. This may not appeal to those who want the correct body proportions and details of the character.
You have to be mindful of the body parts: It's common for parts of the figure to fall off now and then. You must be careful when this happens, or you might accidentally lose them.
Key Features of Pop Up Parade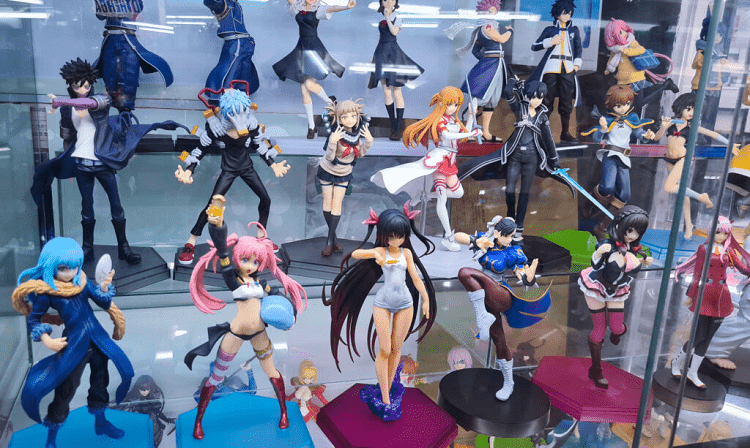 Pop Up Parade is GSC's answer to anime fans with budget restrictions. It provides mini replicas that look nearly as good as scale figures minus the high cost so everyone can experience the joy of collecting. After all, you won't be seeing other toy lines with the same level of quality in the same price range. Because nowadays, even small figures, like Figmas, usually have a preorder price of $50 or more when they're well-made.
As if the friendly price and premium quality aren't enticing enough, the product line also has something Nendoroids don't have. It has design and size variants that give you more display options without straying too far from your budget. As such, Pop-Up Parade items are the ideal figure to collect when you want accessible and affordable toys.
Size: 6.6 to 7 inches for the regular, 9.4 inches for the L, and 15.7 inches for the XL
Typical SRP or preorder price: $35.99 to $43.99 for the standard size, $61.99 to $79.99 for the L, and 182.99 to 227.99 for the XL
Pros
When GSC gets it right, the figure's a real hit: It's common knowledge that Pop Up Parade figures don't all have the same quality. However, the ones that turn out great look like expensive scale figures. A couple of noteworthy pieces are the first release of the Nekopara girls and Goblin Slayer.
Follows the character's original design: Pop Up Parade figures have the correct body proportions of the characters and always go with their most recognizable poses. You won't find any layout, design, or outfit that's not canon or feels out of character.
Produces figures of supporting characters: You can get more characters from this toy line since it releases most of the significant cast from a series. A solid example is the Fire Emblem Three Houses Pop Up Parade lineup. Besides the main leads, Dimitri, Edelgard, and Claude, you can acquire the secondary characters Felix, Bernadetta, and Lysithea for your collection. This is something that you won't usually see done with Nendoroids.
Interesting bases: The bases are color-coordinated with the characters' color scheme, which complements the figures. Some even have unique details that make them more memorable than others. You'll see this with the Guts L figure from the Berserk anime, the Traveler from the Journey game, and the protagonists from the Weathering With You anime movie.
Has a wide range of characters and variants: One of Pop Up Parade's primary advantages over other toy lines is its large and diverse selection pool of figures. It offers various versions of characters and uncommon ones from well-received titles, like Shishio Makoto from Rurouni Kenshin and Kazuma Ikezawa from Summer Wars.
Cons
It has inconsistent quality: What I hate the most about Pop Up Parade is its unpredictability. You'll only know if the product is as good as the promotional photos when it is released. Until then, you're better off not ordering it as it may have poor quality or deviate from the source material, like the Rengoku figure from Demon Slayer.
The larger sizes have better quality: Since the L and XL-sized figures have more polished sculpts and richer colors, they discourage collectors from buying the standard size. This essentially counters the purpose of the toy line as being small and affordable.
The bases have different shapes: Some characters have distracting bases, such as Galo's (Promare) rectangular base and Zero Two's (Darling in the Franxx) round base, which ruins the uniformity when displayed with other figures. This also makes the Pop Up Parade look cheap due to its messy appearance.
Alternative Mini Figures To Try
I'm totally obsessed with Nendoroids and have endless fun with Pop Up Parade figures. They satisfy all my otaku cravings, which is why I immediately recommend them to others. Though if you're still not convinced about buying them even after going through everything I've pointed out, your interests probably align better with different toy lines.
Here are five toy brands that you might enjoy:
Ichiban Kuji by Banpresto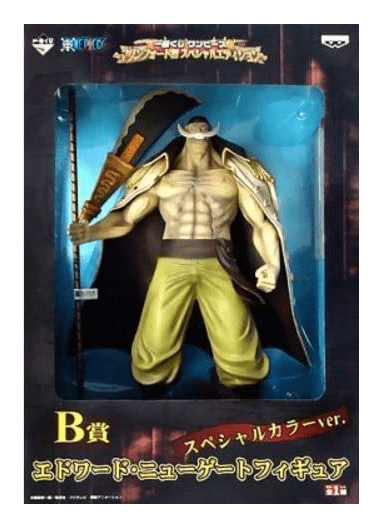 The name Ichiban Kuji means 'the best lottery item.' And seeing how fine the products are under this label among prize figures, it rightfully deserves the name.
Banpresto's popular and inexpensive toy line is similar to scale figures in design and size but differs in paint and sculpt quality. It uses lighter shades and has a bit of a rough mold that shouldn't bother you much since the flaws are often minuscule.
My favorite pieces from this line are the Re: Zero figures, the 1/3 busts, and the Nyanko Mode sets. They look nothing like prize figures and will be a fantastic addition to any collection.
Coreful Figure by Taito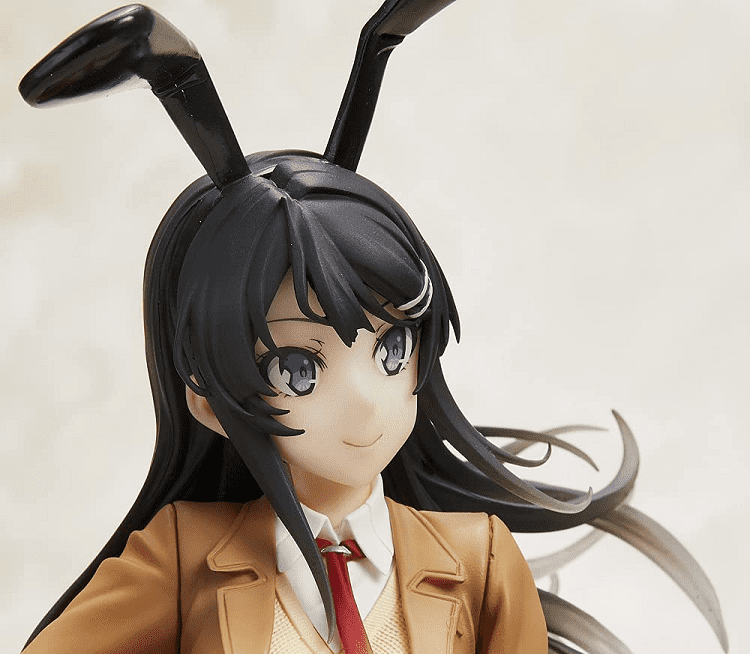 Another prize figure series that's pleasing to the eyes is Taito's Coreful Figure. It just came out in late 2020, but it's shown to be a reliable label since it has designs you would usually only see in scale figures. It also focuses on popular characters, so you're bound to find someone you're interested in. Don't expect to see any guys from the lineup, though, since it's currently devoted to female characters.
Funko Pop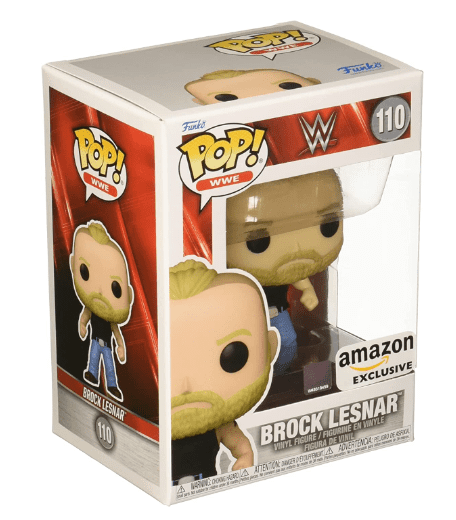 Do you have a wide array of interests beyond games and anime? Maybe you're a cinephile or are into dozens of TV series? Then chances are high that you'll like the Funko Pops. It costs less than Pop Up Parade figures, so you can enjoy more characters without changing your budget.
It's also among the most accessible toys in the market since plenty of stores carry their products. They're also small, even with the box, making them a good choice when you want to save space too.
Q Posket by Banpresto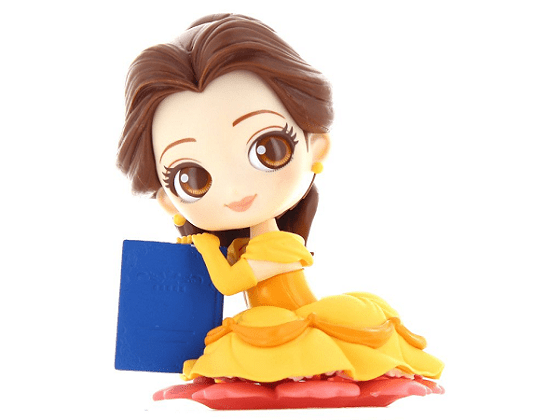 This toy line is perfect for fans like me who have a soft spot for cutesy figures. It has one of the most adorable designs and offers color variations of its characters as well.
Their best selling point is that they have an expansive roster of figures, more than Nendoroids and Pop Up Parade. It has characters from anime, Korean media, Disney, games, and celebrities that you won't ordinarily find from other toy manufacturers.
FAQs
Question: Is GSC's Pop Up Parade Line On The Same Level as Prize Figures?
Answer: Yes, in terms of size, and no for quality and availability. Pop Up Parade toys have a higher value than Prize Figures in general, as it's physically superior in all areas. Not to mention, there are many Prize Figures that you can buy at $13 to $15, while Pop uUp Parade toys never go for lower than $36.
Question: Are Nendoroids and Pop Up Parade Figures Hand-Painted?
Answer: Yes, but only partially. GSC has stated on multiple occasions that the paintwork of Nendoroids and Pop Up Parades are mostly done by hand by professional artists. They did not specify which parts were handpainted, but Nendoroid faces are machine-made. You can watch GSC's step-by-step process on how to create Nendoroids with this GSC Behind the Scenes Video by Crunchyroll.
Question: Does Pop Up Parade Have Rereleases Like Nendoroids?
Answer: Yes. From how GSC has been promoting Pop Up Parades, it's apparent that they follow the same announcement and release style as Nendoroids. As such, you can expect in-demand characters to get frequent rereleases, like Hatsukune Miku and the Nekopara girls, Chocola, and Vanilla.
Conclusion
Even though I had seen many Pop Up Parade figures, I was surprised to discover how polished they were in person.
I got my hands on a Galo Thymos that was on display and could feel it up with my bare hands (with permission). It was slightly heavy and certainly felt and looked different from Prize Figures. There also weren't any concerning defects that turned me off as well.
In spite of their positive traits, though, I couldn't put my complete trust in the toy line.
Because while the Pop Up Parade line is appealing, it lacks the high-level craftsmanship that the chibi-designed figures have, especially for the faces. It's either a hit or miss, and you can only confirm which side it belongs to once the figures are released.
Meanwhile, Nendoroids always turn out exactly how they're promoted. The world-famous product line has nearly perfected every part of its figures' bodies, so it offers quality and assurance from the start. In turn, this makes them the best choice among the two.
Still, Pop Up Parade products are worth trying out. Just remember that it's still in the baby phase and has to sort out dozens of kinks before it can be on the same playing field as Nendoroids.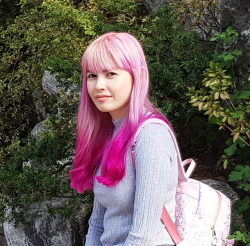 Latest posts by Charissa Fuentes
(see all)