Xenoblade figures open gamers, anime enthusiasts, and Bishõjo fans to a world of beautiful female figurines with mighty weapons. While you enjoy the beauty of these figures, I'll focus on the collectible potentials in the best Xenoblade figures guide. After all, I'm a collector before a gamer or anime enthusiast.
I often wield my mighty sword with battle arts powers to help clients and friends find the best statues, replicas, model kits, Nendoroids, and Funko Pop. So, allow me to wield the same favor for you. My deepest passions (or talent arts?) are to help other collectors and gamers find the top picks in their favorite games.
I call it passion, while some friends call it an obsession. Either way, you're bound to find a collectible figure.
Ultimate Xenoblade Figures: Bottom Line Up Front
Straight off the bat, I haven't played the games. However, my son plays them, and I love the style of characters enough to turn obsessive about finding the most collectible figurines. Will you trust someone with 13 years of pop culture collection experience? If so, welcome the guide that reveals every secret of these figures.
Xenoblade figurines are highly collectible because they come on an odd scale. In addition, the figures are of excellent quality and have immaculate details for tiny figurines. They're eye-catching and worthwhile, two of my favorite things as a game merch collector. But first, let me share the Xenoblade figure that stunned me.
The Xenoblade Chronicles 2 Mythra Hikari Scale Figure is my ultimate pick because she's such a gorgeous character in the games. Her ability to morph into her alternate blade is evident in her figure. However, the details of Mythra's blade stun me the most. Her position also says much more than other Xenoblade figurines.
Furthermore, I have four more collectible Xenoblade figures to share before I reveal their secrets.
More of the Best Xenoblade Figures at a Glance
I'll only wet your collectible taste buds here because there's much more to learn about these top Xenoblade figures. So, glance at my five picks before diving into the facts about their collectible potential, style, and versions.
A Complete Guide to Top Xenoblade Figures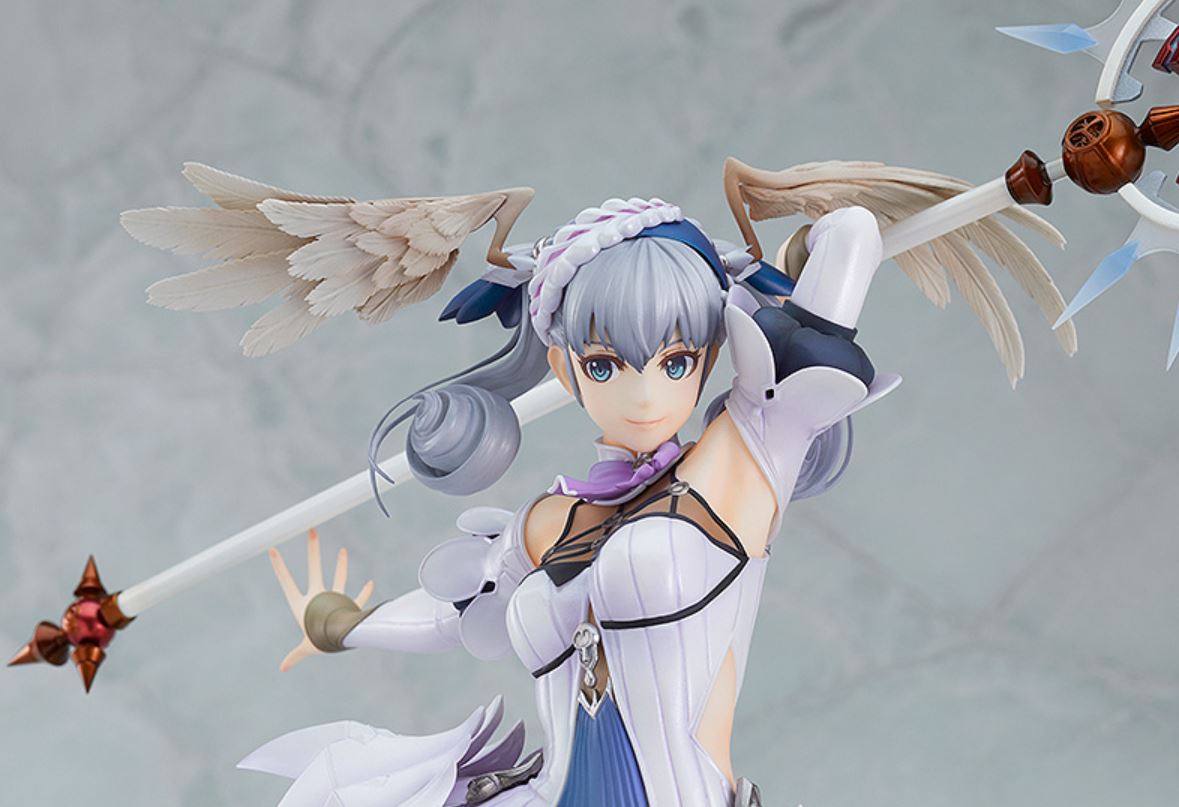 I'm not afraid to say I haven't played a game yet because I'm here as a collector and enthusiast. Besides, my son will correct me where I steer wrong. Meanwhile, I'll share the basics of what makes Xenoblade figures collectible, how you can keep them pristine, and how I chose the best picks.
Xenoblade Chronicles Overview
Xenoblade Chronicles is a brilliant RPG with anime-inspired characters, including Bishõjo-styled girls, a favorite for anime collectors. I agree that Bishõjo-styled anime girls wielding massive swords and other weapons do the trick for anime enthusiasts, collectors, and gamers. I was an avid fan of Zelda and would love to try Xenoblade.
Unfortunately, my son doesn't give me much access to his Nintendo. Nonetheless, Xenoblade Chronicles is an exciting game filled with Eastern-styled adventures in Bionis and Mechonis. Talented and brave women face each other in these scenes, using talent and battle arts to see who comes out on top.
Xenoblade reminds me of Final Fantasy in many ways, and it's on my list of games to play. Meanwhile, I'll use my extensive research, collectible knowledge, and Xenoblade-experienced son to help me select top figures.
Quick Facts About Collectible Xenoblade Figures
Here's a fun fact: Xenoblade figures come on a 1/7 scale, meaning they measure roughly 9.5 inches tall. It's an unusual scale for collectible figurines, but some brands, like Good Smile Company, reinstate the scale. All Xenoblade figures come in the same size. As a result, you'll have a beautiful selection of same-sized figurines.
Furthermore, Xenoblade figures typically have PVC and ABS as their primary materials. Both materials are harder forms of plastic that allow sculptors to refine the details of these figures. For example, the Pyra figure with the alternate form Aegis is a PVC/ABS combo with intricate details on the blade and body.
In addition, Xenoblade figures have beautiful action positions, looking like the blade wielders are striking their enemies. However, collectible figures have no articulation. That's an action figure thing. Moreover, they must measure under 12 inches, which Xenoblade figures do. Collectible Xenoblade figures are also not Xenogears.
Xenogears come from a parallel universe, but they're not the same things. Instead, Xenogears figures look like robots. Meanwhile, Xenoblade figures have two types: Sirens and Blade Morphers, as I call them. The Xenoblade Siren figures look like robotic monsters again. In contrast, the Blade Morphers have the Bishõjo anime style.
Finally, Xenoblade figures and Amiibo Xenoblade figurines are not the same things. Amiibo Xenoblade figures become playable characters on the Nintendo Switch as you can adopt the figure's style and powers. You also get Xenoblade Amiibo cards that do the same thing. However, Amiibo Xenoblade works with Smash Bros.
Tips to Keep Xenoblade Figures Pristine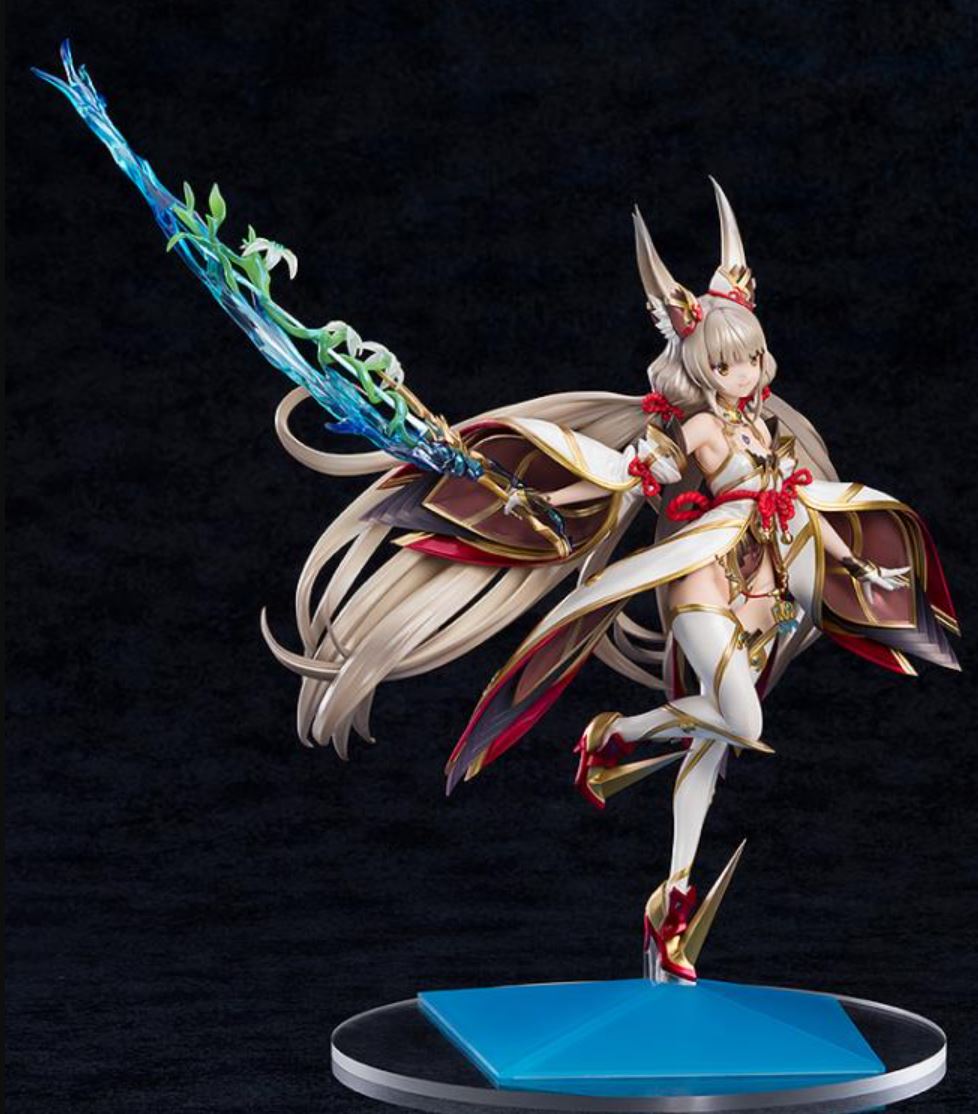 I love keeping my figures in pristine condition, mainly when I collect gorgeous figures with intricate details like the Xenoblade statuettes. So, it would help if I shared some tips on keeping them clean, sparkly, and durable for years to come. My first tip is to clean them monthly. Keep them in closed displays if you can. '
If you can't, ensure you're dusting your figures monthly. I use a simple make-up brush kit with soft bristles to get into every corner and line. You'll have many fine spaces to reach on Xenoblade figures. Dust gathers on figures over time, leaving thick, grimy messes that fade your figurine's color.
In addition, you'll need a model-cleaning kit to blow into corners you can't reach. These brushes are surprisingly harder than make-up brushes. So, don't use the brushes from this kit. Next, you'll need a deeper clean every third month if you can't store figures behind glass. Then, you'll need to follow these steps:
Submerge your Xenoblade figures in lukewarm water for 30 minutes. Don't submerge figures with decals and stickers. However, the Xenoblade figures don't come standard with stickers.
Optional: Use a Q-Tip to apply minimal paint thinner for three seconds to any stains or marks on the figures. Attempt this method on a hidden piece of the figure before putting it on the sculpture's face. Three seconds is as long as stains need. However, skip this step if the figure has no stains.
Use a soft brush to gently rub dish soap into the more delicate corners of each Xenoblade figure. Don't rub hard while using soap and water.
Remove the Xenoblade figures from the water, and place them on paper towels to air dry. Avoid rubbing them or forcing them to dry.
Xenoblade figures might fade with time because they're PVC and ABS models. So, you'll also need tips to restore the faded plastic colors to bring the beauty back. Follow these steps when you notice fading:
Use the lukewarm water cleaning method, and allow the figures to dry properly before moving ahead.
Apply a layer of olive oil gently on the figure's plastic before rubbing it with a soft cloth.
Use a clean, dry cloth to remove the olive oil residue from the Xenoblade figures.
Finally, I have some tips on how to keep your Xenoblade figures pristine in daily practice:
Never handle them without washing your hands because unnoticeable grime transfers quickly.
Don't pick them up daily if you want the wear and tear to be minimal.
Never place them near direct sunlight, or they will fade.
Please keep them in a cool, darker room, away from excessive heat and moisture.
How I Chose the Best Xenoblade Figures
So, I shared the basics of Xenoblade figures to help you identify which ones are collectible. As a result, I have four rules for picking the best Xenoblade figures:
They only include the females with Bishõjo-style anime features
They pose in actionable positions
They can morph into one of the famous blades, or they wield a mighty weapon
They only come from Xenoblade Chronicles games
Best Xenoblade Figures Guide: Five Top Picks
Unfortunately, there aren't many collectible Xenoblade figures yet. However, I'm hoping more will follow from the Good Smile Company because they make gorgeous collectibles. Meanwhile, let's see how each Xenoblade figure can warp your gamer's or collector's mind into a new realm.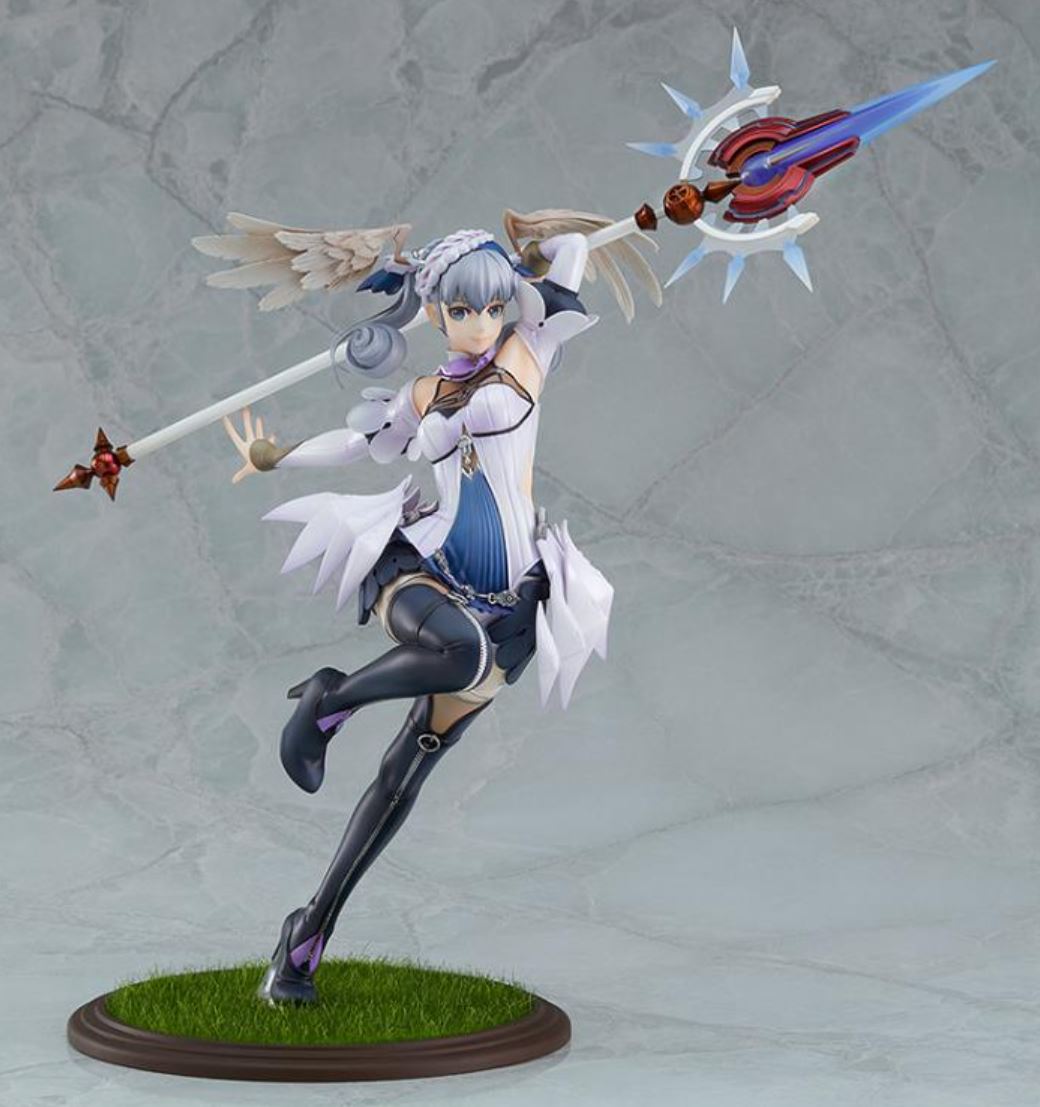 Melia Antiqua is a collectible figure because of her playable character and the details on her figure. Melia is a mage from the High Entia race in the games. She has a weapon called the World Ender, which is more of an elemental staff, suiting her mage persona. In addition, she has a crush on Shulk from the Amiibo figures.
The Xenoblade Melia figure stands slightly taller at nearly 11 inches, but the staff makes her taller. She's still a 1/7 scale figure because she measures 9.5 inches to the top of her head. The details on Melia's Anemones-styled armor are excellent. The feathers on her wings also have beautifully sculpted components.
Xenoblade Melia Antique Figure Facts
Alternate Form: World Ender
Origin: Xenoblade Chronicles 3 and Definitive Edition
Powers: Elemental discharge, summon flair, burst ends, and shadow stitch
Xenoblade Melia Antique Figure Pros
Melia's figure represents the main protagonist of the Future Connected game
The Xenoblade Melia figure has exquisite details
You can see every feather on her wings
Melia's staff is beautifully detailed and hand-painted
She comes with a life-like grass base for added effect
Xenoblade Melia Antique Figure Cons
Her weapon isn't a blade, but it's a magical choice
Melia has a lot of white that gets dirty easily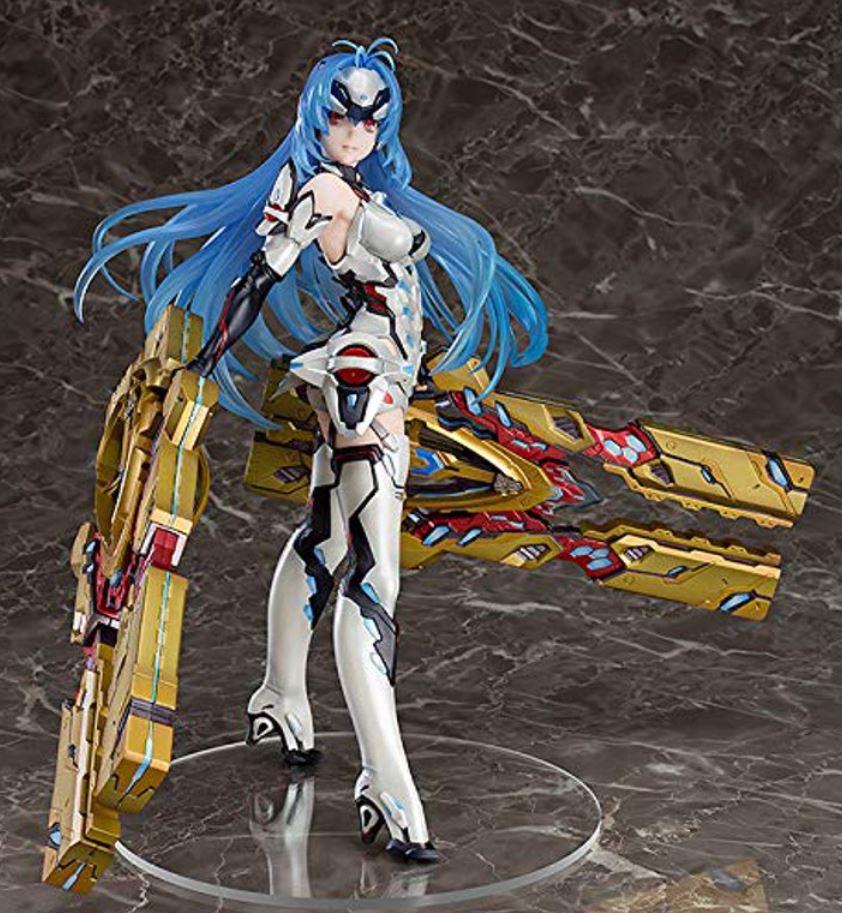 Kosmos is a gorgeous artificial intelligence character from the Xenoblade games, wielding a mighty pair of weapons called the Ether Cannon. She has the power of light behind her, a rare find. However, she grants battle powers to other playable characters like Nia, Zeke, and Rex. As a result, Kosmos is an unusual figure to collect.
Furthermore, the details of this gigantic-styled figure are insane. Kosmos isn't shy of Bishõjo-styled animation in the game or as a figure. The figure's weapons look dangerous and ideal for Xenoblade figure collectors. In addition, Kosmos has beautifully sculpted armor that looks robotic to suit her in-game character.
Xenoblade Kos-Mos Figure Facts
Alternate Form: Ether Cannon
Origin: Xenoblade Chronicles 2 and the Xenosaga series
Powers: Hyperclock, light mastery, recharge boost, and mental arithmetic
Xenoblade Kos-Mos Figure Pros
The Xenoblade Kosmos figure is an unusual but precious collectible
She wields two mighty weapons for added effect
Her armor and details are next-level impressive
The Ether Cannons look similar to Gundam-styled models
Kosmos completes your current Xenoblade collection
Xenoblade Kos-Mos Figure Cons
Kosmos looks like she has articulation, but she doesn't
The figure's action position isn't as noticeable as others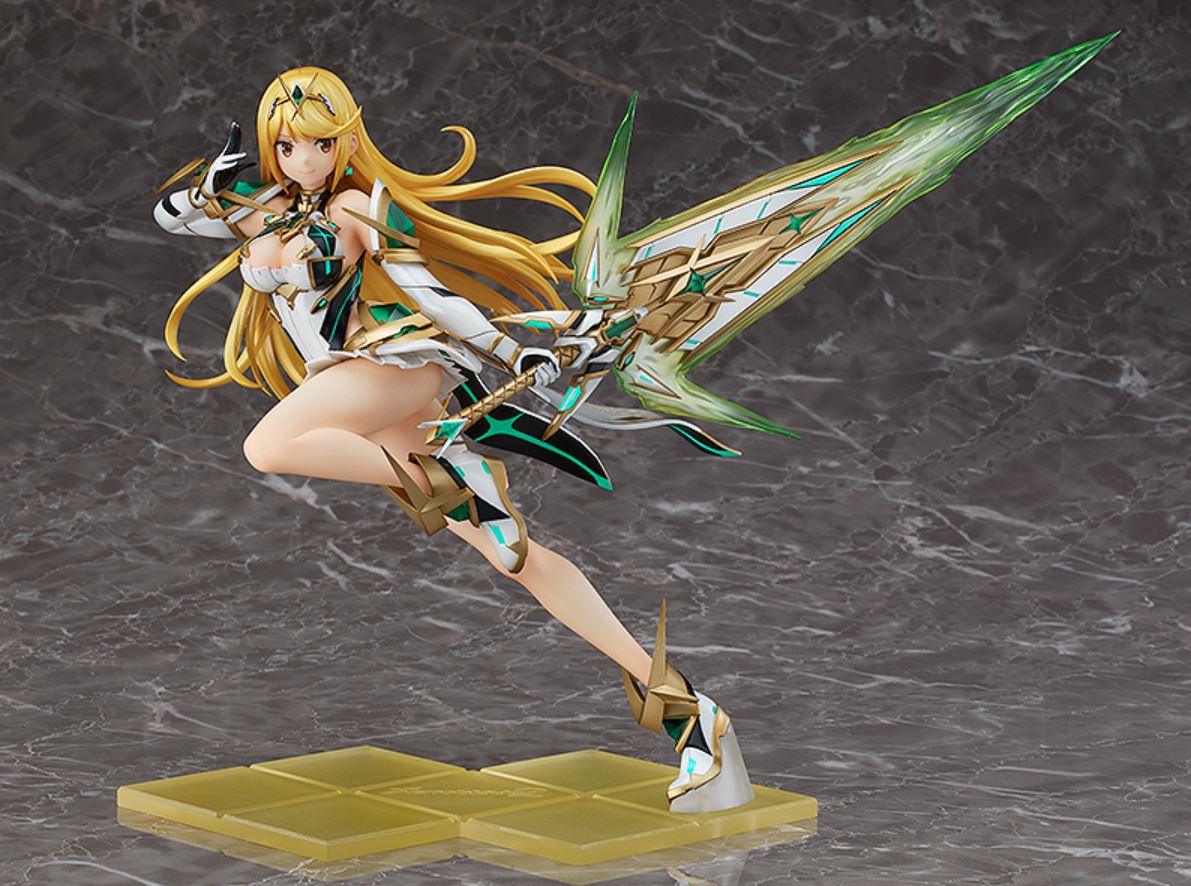 Mythra is a strange playable character in Xenoblade because she can switch places with Pyra, which isn't her alternate form or weapon. Mythra's incredible weapon is Rex's driver, Aegis, a mighty blade with furious powers. Mythra's most impressive powers are her foresight and lightning-speed movements.
However, the Xenoblade Mythra figure is beyond gorgeous. The details beautifully represent the light element, especially with the running green features leaving the blade. In addition, the Xenoblade figure's pose is better than most because it looks like Mythra is challenging you to combat.
Xenoblade Mythra Hikari Figure Facts
Alternate Form: Aegis
Origin: Xenoblade Chronicles 2
Powers: Foresight, lightning speed, light mastery, and focus
Xenoblade Mythra Hikari Figure Pros
The Xenoblade Mythra figure is one of the most collectible choices
The blade's details are insane with the green light elements
Mythra's hand position is perfect for a Bishõjo-styled warrior
She includes a beautiful base that matches a stage
Mythra's hair also looks like she's in action
Xenoblade Mythra Hikari Figure Cons
The Mythra figure is a common collectible among Xenoblade fans
All the white features make her hard to clean again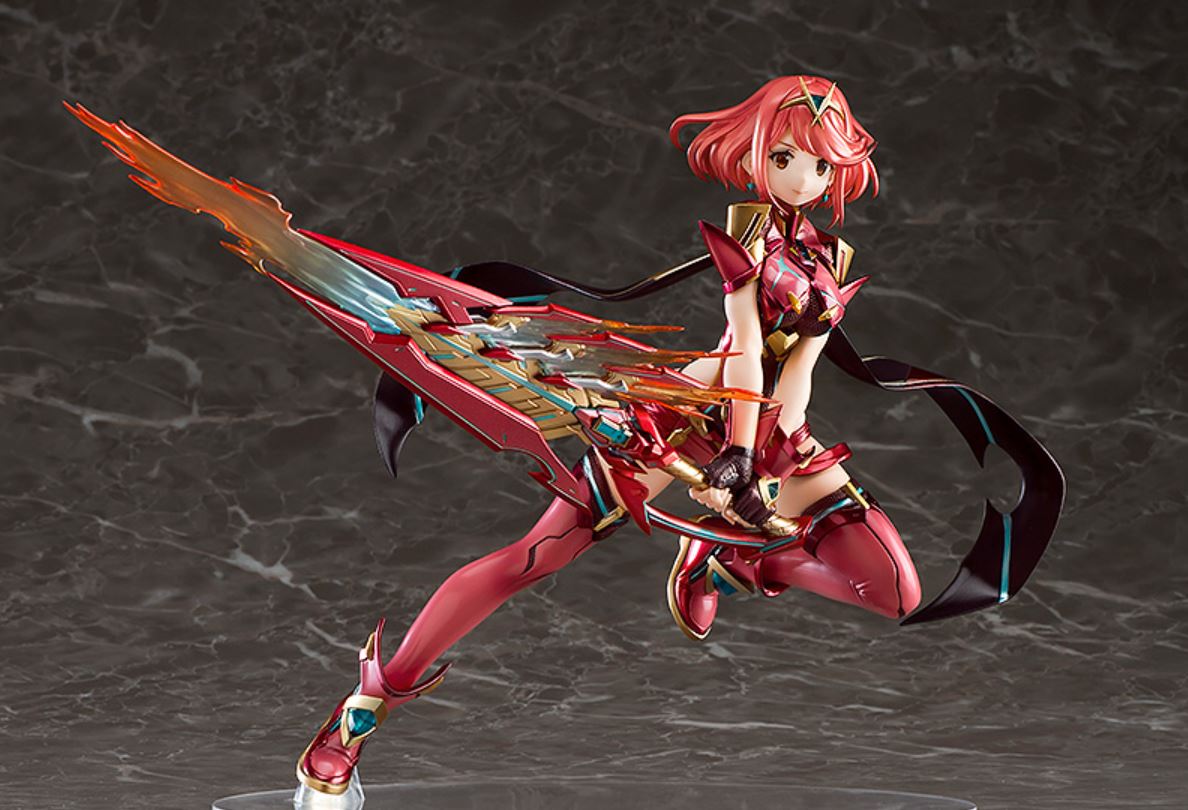 Pyra is Mythra's creation and uses an Aegis elemental sword with firepower. Wielding flames is Pyra's strong point. The game creators undoubtedly hit the target with Pyra's name when you connect it to her powers. Pyra is a pyromaniac in some sense, but she's a good protagonist and the driver for Rex.
Meanwhile, Xenoblade Pyra's figurine is another exquisite display of power, intensity, quality, and blazing heat. Her blade has similar effects to Mythra because you can see the flames shooting from the tip. However, her figure is slightly smaller than the 1/7 scale. However, it fits neatly into the Good Smile Company's unusual scale.
Xenoblade Pyra Homura Figure Facts
Alternate Form: Aegis
Origin: Xenoblade Chronicles 2
Powers: Flame nova, blazing end, fire mastery, and union sword
Xenoblade Pyra Homura Figure Pros
The Xenoblade Pyra figurine is the second most collectible
Pyra's massive sword has incredible details, looking like a flame exiting the end
Pyra's position is another brilliant choice, as she seems ready to slash enemies
Pyra's outfit and cape are immaculate
The figure makes a beautiful display next to Mythra
Xenoblade Pyra Humura Figure Cons
Unfortunately, Pyra's base is plain and has no features
Pyra's cape will be a nightmare to clean properly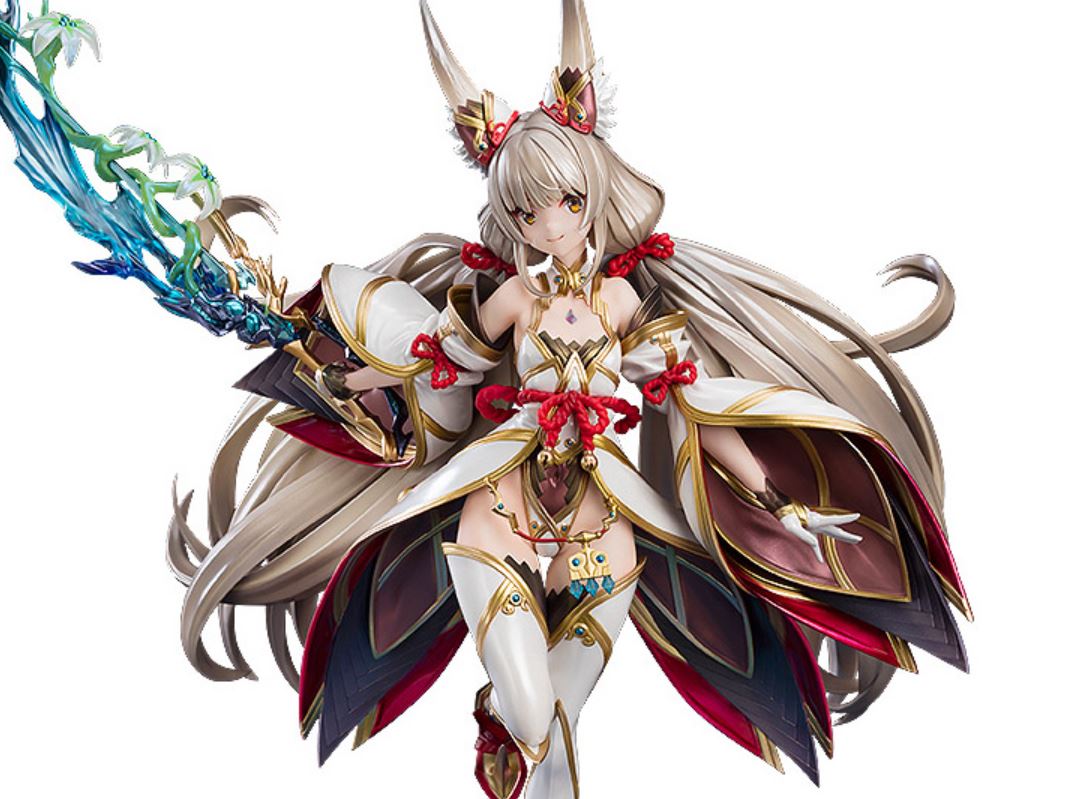 Nia opposes Mythra and Pyra because she seems more like a brutal force beyond nature. You'll think she's a bull in a China store when you look at many of her abilities. Nia is all about slashing, cutting, slicing, dicing, and destroying anything in her path. Her blade looks like something an anime demon would carry.
Meanwhile, Nia is a gorgeous figurine to collect because she has intricately sculpted details to match her in-game character. In addition, Nia's blade has effects that look like elemental charges running from the end. She seems electric in some ways, and her figurine undoubtedly makes the girl look like a Bishõjo queen.
Xenoblade Nia Figure Facts
Alternate Form: Dromarch
Origin: Xenoblade Chronicles 2
Powers: Brutal blade, rhino assault, jaguar slash, and raptor raid
Xenoblade Nia Figure Pros
The Xenoblade Nia figurine is another collectible protagonist
Nia's outfit is more complicated and detailed than others
The Dromarch blade has exquisite details and effects
You can see every strand of hair on Nia's head
She comes with a layered base that improves on Pyra's choice
Xenoblade Nia Figure Cons
The Xenoblade Nia figure exceeds the 1/7 scale in collectible standards
You'll have to wait a while because her pre-order is unavailable (for now)
FAQs
Question: How Many Xenoblade Scale Figures Exist?
Answer: So far, you'll find five Xenoblade figures for the girls who take the form of swords. They look gorgeous in a Bishõjo anime style, but they represent five main antagonists from the Xenoblade Chronicles games. You'll find figures for Nia, Kos-Mos, Mythra Hikari, Pyra Homura, and Melia Antiqua.
Question: Can I Buy a Xenoblade Mio Scale Figure?
Answer: The Good Smile Company is bringing smiles to players of Xenoblade Chronicles 3. The company announced this year that they'd be manufacturing Xenoblade Mio Scale Figures as part of their 1/7 scale Xenoblade statuettes. Keep a close eye on their Twitter account to see when the launch will happen.
Question: What Is the Xenoblade Figma Figure?
Answer: The Good Smile Company also announced that they'd launch a Xenoblade Chronicles 3 Mio Figma Figure this year. I'm excited by the news because the company's Figma figure range is similar to action figures. They include movable models with articulation points. In addition, the brand guarantees quality.
Best Xenoblade Figures Guide: Conclusion
Xenoblade looks like a magical adventure I'm missing. So, I'm considering playing the games now. However, my son helped me understand the characters behind each figure better to ensure I picked the best collectibles. Meanwhile, I know what makes a figurine collectible. So, you'll have five exceptional options.
Ultimately, I love the Xenoblade Chronicles 2 Mythra Hikari Scale Figure because she represents the Bishõjo style of Japanese girls perfectly. In addition, she's the main character with a beautifully detailed sword. I would undoubtedly start my collection with Mythra while excitedly waiting for Mio's arrival.
Nonetheless, you can see Nia's pre-order is unavailable (for now). So, start buying your Xenoblade figurines before they're gone.
For More Collectible Anime Figures
Nendoroid Clothes Guide – Avid Collectibles
Rarest Nendoroids Guide – Avid Collectibles
Best Nendoroids Playsets – Avid Collectibles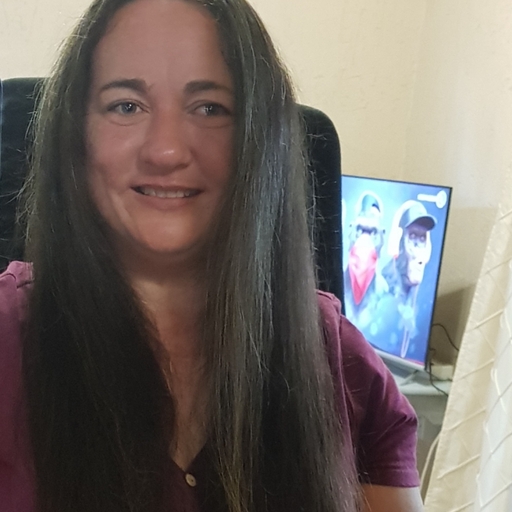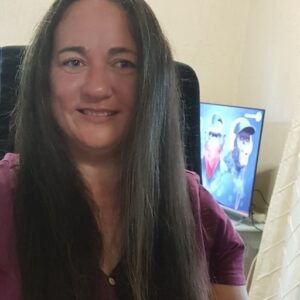 Latest posts by Caroline Lambert
(see all)