"We were on a break" seems to be the most memorable joke from Friends. So, I welcome you to my best Friends Funko Pop guide if you're a lover of collecting outstanding figures. Call me a Phoebe because I'll show you the potential of composing a unique and somewhat eccentric collection.
I've used my Phoebe eccentricity to help fellow collectors find the best statues, replicas, action figures, Nendoroids, and model kits. Collecting unique Funko Pop figures is what Phoebe would do because she always thinks outside of the box. I'm not too sure if I should admit this fact, but I watch the series repeatedly.
I'm obsessed with the struggling New Yorkers, and I welcome you to see how I captured their personalities to form a unique collection.
My Ultimate Friends Funko Pop
I'm as eccentric as Phoebe. However, I picked a different character for the ultimate Friend's Funko Pop because the show seems to center around her. At least, she acts as if the world centers around her until she learns to lose her spoiled ways and adopt adulthood. The winning Friend's vinyl figure is the Rachel Waitress Funko Pop.
The Funko Pop captures Rachel's struggles at the beginning of the series. Some fans believe she grew up. However, her inability to cut ties with a spoiled life says otherwise. Rachel's character has more layers than the others, even my favorite, Phoebe.
She makes an excellent starter for any Friend's Funko Pop collection. Every fan knows her waitressing woes and how she often forgot she was working when her friends showed up. Poor Gunther lets it slide because Rachel has an appeal over the guy. I don't include the Gunther Funko Pop because I'm focused on the main cast.
I'll hone in on a unique collection by picking the top Funko Pop figures for each character's personality. Have a peek at my best choices before learning about why I chose them:
My Top Friends Funko Pop Picks at a Glance
A Complete Guide to the Best Friends Funko Pop
How many laughs have you enjoyed on the show? How many lines do you remember beyond "we were on a break?" Sure, it seems to remain the go-to joke for all seasons. Still, there's much more to learn about Friends and Funko Pop. I'll even share how I included the best Friend's Funko Pop for a uniquely eccentric showcase.
What Makes Friends Funko Pop Famous?
I collect Funko Pop for a reason. The adorable and somewhat eccentric representations of my favorite pop culture characters bring a sense of satisfaction to my collector's heart. The Friends sitcom ran for ten glorious years from 1994 to 2004. Admittedly, I use the sitcom as background noise while working.
The series took some criticism recently, but it paid due respect to anyone they offended. I'm not here to talk politics and whatnot. I'm one of the many unfortunate viewers who never noticed the biased storyline. However, the criticism doesn't take away from the show's popularity.
I can almost read back any line before the actors say it. It's one of the best sitcoms that continues to bring endless laughs with the crazy antics of six New York buddies. In contrast, the Funko Pop brand brings these memories to life for die-hard fans. In addition, the chibi-style figures are durable and ideal for collectors.
Advice for Collecting Friends Funko Pop
Ask yourself a question before getting into my advice. Are you a collector who grabs every pop culture of Funko Pop, or do you want something meaningful? If you want a noteworthy collection, I have advice for Friends Funko Pop. But first, consider how each character has a unique portrayal in the series.
For example, Phoebe is quirky and eccentric. In contrast, Monica is a serious woman with solid determination and competitiveness. In addition, Joey is a goofball obsessed with food and girls. However, Ross is a seemingly head-straight guy who shows constant indecisiveness.
Additionally, Rachel is another indecisive character who plays the role of a pretty and spoiled girl making her way into adulthood. Finally, Chandler is a somewhat quirky character that pertains to a certain level of mystery. You can see the mystery when his friends have no clue what he does for a living.
My point is that each Friend's character has a personality, which you can showcase in your collection. Funko Pop makes many types of vinyl figures, but I'm going with personality for a unique collection. The brand enables me to achieve uniqueness. I want Funko Pop to represent the character's innate nature.
That way, I can showcase my Friend's Funko Pop in hilariously memorable displays. But, remember that I'm a Phoebe. My mind doesn't work in a straight line, and my collections mirror it.
Selecting the Best Friends Funko Pop
My advice already hints at how I'll pick the best Friend's Funko Pop. I want two to three Funko Pop for the six prominent cast members, and they should hint at the character's weird personalities. For example, a Phoebe Funko Pop should show her wild imagination. In contrast, a Ross Funko Pop should show his love for science.
Additionally, I don't like Funko Pop Pins, meaning my best picks must be vinyl figures.
Best Friends Funko Pop Guide: Meet the Dynamic Sitcom Family
Every Friend's cast member has layered personalities, meaning I'll choose different Funko Pop to showcase their personalities the best. However, I'll also share the good and bad of each vinyl figure and my reasoning for the personality match. So, let's hop onto the hilarious Friend's Funko Pop train.
Friends Bossy Monica Geller Funko Pop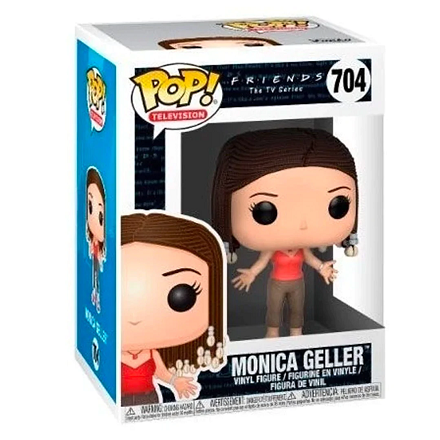 Monica Geller defines what it's like to be a bossy character. She's a control freak with out-of-control antics. I consider this Monica Funko Pop a controlling, domineering style because it looks like she's asking, "what happened here?" Her vinyl arms say it all, and I can imagine her freaking out right after this scene.
Funko Pop Facts
Name: Monica Geller With Braids Funko Pop
Issue No: 704
Size: 3.75″
Monica Funko Pop Pros
The Monica Geller Funko Pop ideally portrays her controlling and neurotic nature because we know her like that
The Funko Pop also reminisces the time when Monica took control of her unruly hair in Barbados because she couldn't stand her frizzy locks (interesting info: I also have curly hair and understand her pain)
Monica Funko Pop Cons
Monica Geller is only known for wearing braids once during the show
Friends Bunny Chandler Bing Funko Pop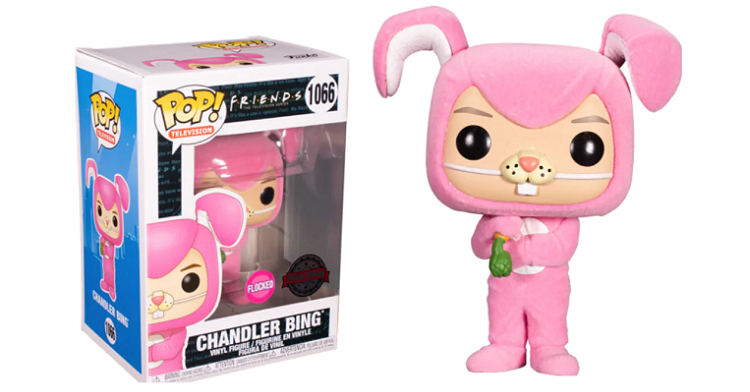 I love seeing Chandler Bing in a bunny costume, even if Monica (the control freak) made him wear it in the eighth season. It appeals to Chandler's personality because he's a shy and quiet type in later seasons. However, he also has a promiscuous nature, especially once he and Monica secretly start dating.
Funko Pop Facts
Name: Chandler Bing as Bunny Funko Pop
Issue No: 1066
Size: 3.75″
Chandler Funko Pop Pros
The Chandler Bing Funko Pop represents an iconic episode and a hidden personality, and it comes as an exclusive flocked version that feels like real bunny fur
I love how this Funko Pop showcases a secret side to Chandler because he's more than a shy guy who tries to fit into everything
Chandler Funko Pop Cons
Some Chandler fans might feel offended by the bunny costume design he hated
Friends Catwoman Monica Geller Funko Pop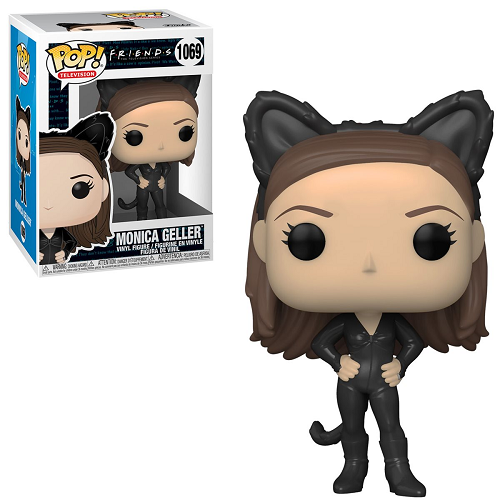 Monica has the same secret as Chandler. She's a promiscuous character who tries to hide her hidden nature because she acts prim and proper. However, she arrives as Catwoman at the same Halloween costume party in season eight. I'm sure Chandler and Monica had a ball once the costumes dropped, if you get it.
Funko Pop Facts
Name: Monica as Catwoman Funko Pop
Issue No: 1069
Size: 3.75″
Monica Funko Pop Pros
The Monica Geller Funko Pop also represents her catty side if you think about it because she takes on the form of a tigress if someone oversteps her boundaries
I love how Monica looks in a Catwoman costume, and the episode was one of my favorites, inspiring Funko Pop to create multiple vinyl figures
Monica Funko Pop Cons
I wish Monica's Funko Pop had the flocked effect for the leather Catwoman costume
Friends Chick Chandler Bing Funko Pop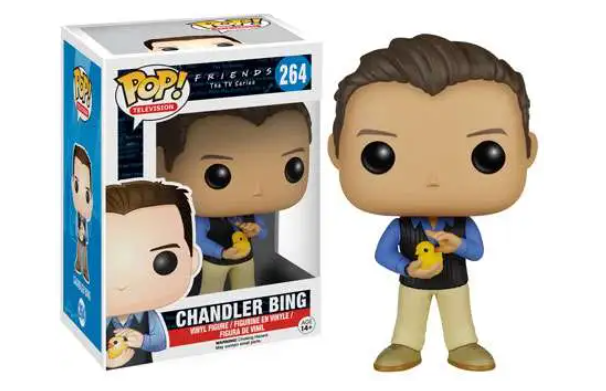 Chandler goes through the motions as the seasons evolve and becomes determined to father a child with Monica. Unfortunately, their dreams nearly get crushed before their beautiful babies arrive.
However, his parental dream likely began with chick and duck when he lived with Joey. It's another side of his nature.
Funko Pop Facts
Issue No: 264
Size: 3.75″
Chandler Funko Pop Pros
The Chandler Bing Funko Pop reminded me of some of the funniest jokes when Joey and Chandler tried being parents to a duck and a chick
I love how Chandler's character evolved from this point in the show, and the Funko Pop engraves his start as an early edition
Chandler Funko Pop Cons
Chandler kind of looks like his geeky self here, but that's his base personality
Friends Cool Guy Chandler Bing Funko Pop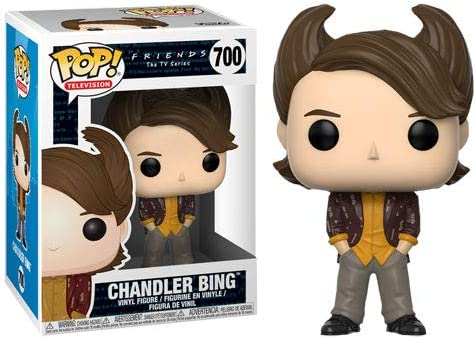 Let's face it; Chandler Bing is a nerd who crunches numbers and tries to impress chicks most of the episodes. None of his friends genuinely care about what he does.
However, Chandler always reaches for stardom among his friends. Deep down, I think he loves attention. Admittedly, he looks fantastic as an 80's version.
Funko Pop Facts
Issue No: 700
Size: 3.75″
Chandler Funko Pop Pros
Honestly, the Chandler Bing 80s Hair Funko Pop represents his iconic fashion style throughout the seasons because he never entered the 90s
I love Chandler's attempt at becoming the "cool guy" in the crowd, whether he ever achieved it or not
Chandler Funko Pop Cons
Chandler's hair (albeit 80s style) doesn't make the Funko Pop look like him at all
Friends Cowboy Joey Tribianni Funko Pop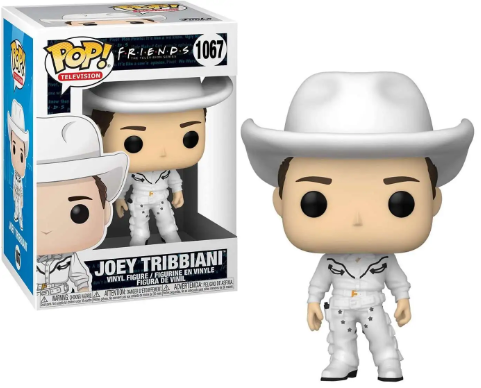 After Phoebe, Joey Tribianni is undoubtedly my favorite character because he's a goofball with a massive heart. He always intends good, even when he unintentionally messes things up.
The cowboy version of Joey represents his acting career in the series and the season two episode where he faces another store cowboy.
Funko Pop Facts
Issue No: 1067
Size: 3.75″
Joey Funko Pop Pros
The Joey Tribianni Funko Pop showcases his acting career more than the costume he wore in season two, which emphasizes his personality and daily habits
I love Joey in any outfit because the eccentric mad man is nearly as entertaining as his female counterpart, and he looks fantastic in the costume
Joey Funko Pop Cons
I wish the Funko Pop were standing in a funny position to showcase his crazy nature
Friends Glamor Queen Rachel Green Funko Pop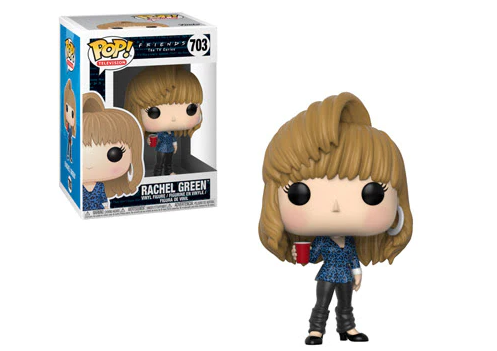 Rachel Green has more Funko Pop figures and pins than any other character from the show. She's popular among fans, and there's nothing wrong with that.
I'm not against Rachel. She comes in as a spoiled brat who learns many hard lessons before earning her glamor and reputation. This figure represents her earnings.
Funko Pop Facts
Issue No: 703
Size: 3.75″
Rachel Funko Pop Pros
The Rachel Green 80s Hair Funko Pop showcases her glamor queen personality and not an episode, and she undoubtedly earned her class and style in later seasons
I love how Rachel's character came back from the spoiled brat I never loved, and the Funko Pop is an excellent salute to her prowess
Rachel Funko Pop Cons
The Rachel Green 80s Hair Funko Pop doesn't represent a famous episode (only her character)
Friends Goofing Around Joey Tribianni Funko Pop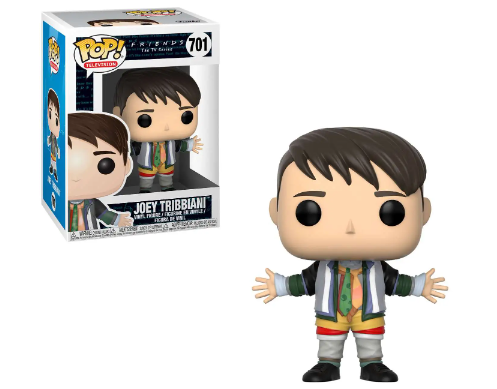 Joey is quite the character in every episode, and I love how he taunts Chandler by wearing all his clothes in season three.
Joey's idea of revenge is as childish as his character's personality. This episode was the best example of his childlike nature. I nearly burst into tears of laughter when he first came through the door.
Funko Pop Facts
Issue No: 701
Size: 3.75″
Joey Funko Pop Pros
The Joey in Chandler's Clothes Funko Pop is my second best from the show because every fan remembers the moment he burst into Monica's apartment
I love that this Funko Pop showcases Joey's childish behavior because he's a goofball by nature, and the details are pretty sick
Joey Funko Pop Cons
I wish Funko Pop added more layers of clothing because Joey was bursting that day
Friends Monkey Ross Geller Funko Pop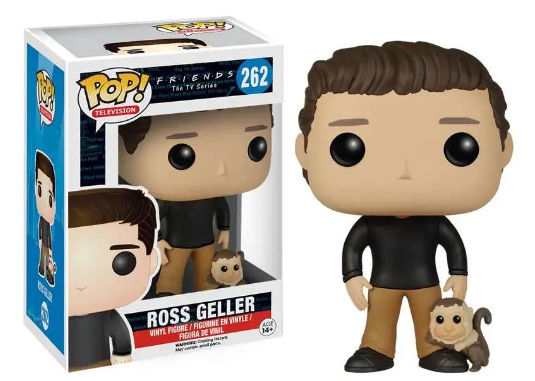 Ross Geller is a dull character in the show and only adds a few laughs. Maybe I don't love him as much as the other characters, but he has a massive fandom.
I have to add a few excellent Funko Pop figures for the paleontologist. I immediately grabbed this Funko Pop because Ross's affinity for the monkey was hilarious.
Funko Pop Facts
Issue No: 262
Size: 3.75″
Ross Funko Pop Pros
The Ross Geller With Monkey Funko Pop is my favorite from the character because his antics with the furball were hilarious
I love how the Funko Pop showcases Ross as a nearly cool guy, even though he has a profoundly nerdy nature underneath the exterior
Ross Funko Pop Cons
Ross Geller's arms look awkward on this Funko Pop
Friends Musical Phoebe Buffay Funko Pop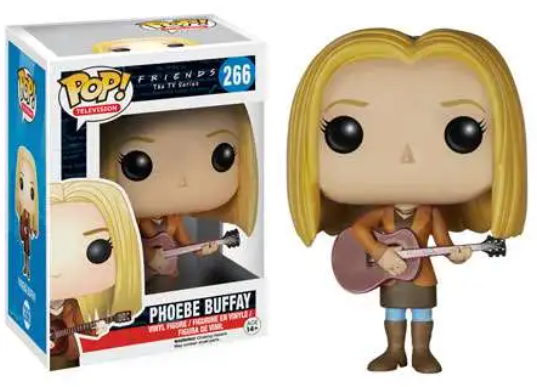 Phoebe has more character than most of the Friend's cast members, on and off the set. However, her eccentric determination and unrivaled imagination attract me the most. Phoebe's famous song "smelly cat" is a ridiculous thing to hear. Yet, she keeps singing it and doesn't take no for an answer.
Funko Pop Facts
Issue No: 266
Size: 3.75″
Phoebe Funko Pop Pros
The Phoebe Buffay With Guitar Funko Pop ideally represents her musical "mistalent" that adds a lot of humor to the show
I love how Phoebe looks relentless with this Funko Pop because her personality has no limits, and she's always allowing her imagination to grab your attention
Phoebe Funko Pop Cons
Phoebe Buffay looks too serious with this Funko Pop, which isn't how she looks in the show
Friends Music Video Phoebe Buffay Funko Pop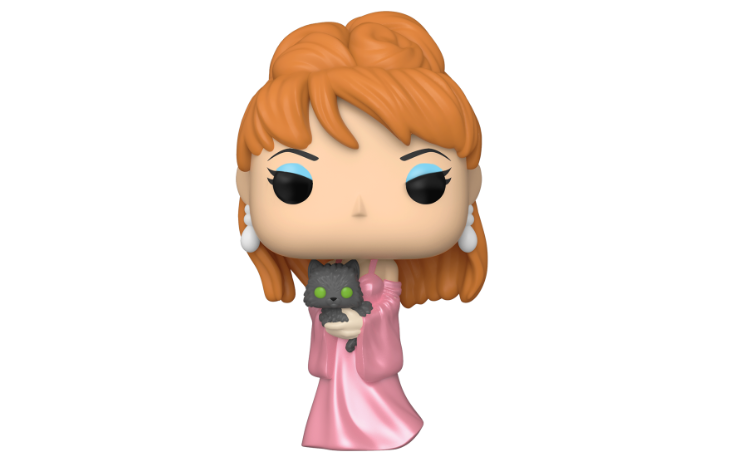 Phoebe is a wild card, but I loved how she didn't want her eccentric song turned into a laughing stock in season two. "Smelly cat" was her signature song, and she took the opportunity to make it big, whether it happened or not. She wouldn't allow people to humiliate her music, and I love that she protects her eccentricity.
Funko Pop Facts
Issue No: 1068
Size: 3.75″
Phoebe Funko Pop Pros
The Phoebe Buffay Music Video Funko Pop is ideal for fans of the character because it showcases how mad she was when they ruined her video
The Funko Pop also perfectly represents the music video, which the brand intended, and Phoebe holds her kitty cat that she calls smelly
Phoebe Funko Pop Cons
Phoebe wasn't much of a princess type, making this Funko Pop stand out like a weird nail in a collection
Friends Neurotic Monica Geller Funko Pop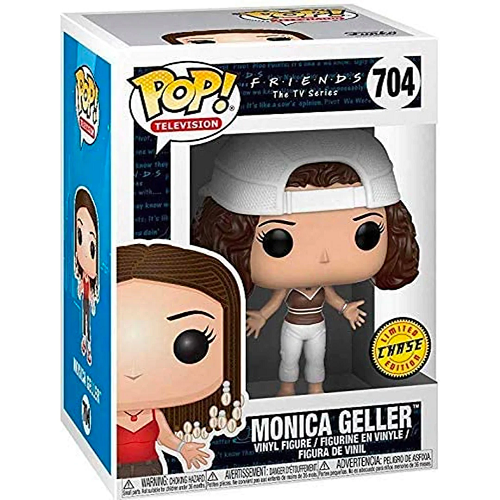 I already said it; Monica is neurotic, whether she tries to keep her apartment clean or micromanage her staff at the restaurant. Of course, neuroticism isn't a good trait in real life, but it's hilarious in sitcoms.
I love this figure because it shows a time when Monica nearly lost all her marbles after she couldn't control her hair on holiday.
Funko Pop Facts
Issue No: 704
Size: 3.75″
Monica Funko Pop Pros
The Monica Geller Funko Pop reminisces an episode where poor Monica faced the greatest challenge of her neurotic nature in Barbados
I love how the Funko Pop opposes Monica's daily nature of keeping everything sleek and neat, and it's a chase model that allows collectors to get braids or frizzy hair
Monica Funko Pop Cons
Unfortunately, you only have a one in six chance of getting the Monica with curly hair Funko Pop
Friends Old-School Ross Geller Funko Pop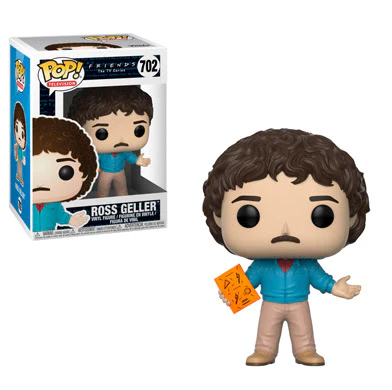 Ross looks like he belongs in the 1980s, making this an ideal Funko Pop for his character. Additionally, the Funko Pop also holds a notepad that makes him look like the nerdy scientist his character portrays.
Of course, none of his friends care about the weird facts he shares randomly, but it doesn't stop the poor guy from trying.
Funko Pop Facts
Issue No: 702
Size: 3.75″
Ross Funko Pop Pros
The Ross Geller 80s Hair Funko Pop With Clipboard undoubtedly showcases the actor's innate nature and nerdy behavior
I love that Funko Pop added Ross Geller's mustache to the figure, and he looks pretty accurate for the nerdy character
Ross Funko Pop Cons
Ross looks like he's telling a story, which might be one of his quirky science facts no one wants to hear
Friends Princess Vanity Rachel Green Funko Pop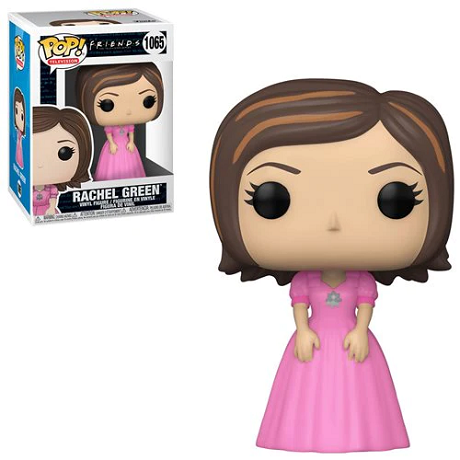 Even when she becomes a waitress, Rachel never loses her princess vanity vibes. In a way, it's inspiring to see someone go from silver spoons to nothing and back to everything.
Although I believe it's super hard to go through that in real life. The show impacts girls who experience the same rollercoaster.
Funko Pop Facts
Issue No: 1065
Size: 3.75″
Rachel Funko Pop Pros
The Rachel Green in Pink Dress Funko Pop showcases her princess vanity vibes personality perfectly, and it's a reminder of a funny episode where the poor woman must wear a hideous dress as a bridesmaid
I imagine Rachel Green's innate nature to be as pretty as the dress, even if she hated it when she had to wear the pink disaster
Rachel Funko Pop Cons
It's not the best Rachel Green Funko Pop because it represents a short stint of an episode
Friends Sputnik Ross Geller Funko Pop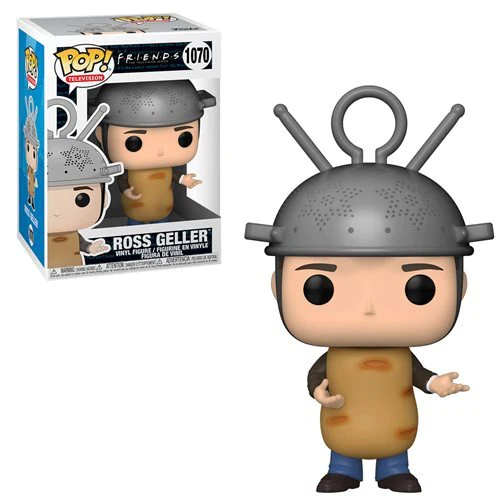 The Ross Geller Sputnik Funko Pop is the best of his character. It's another excellent Funko Pop representing the eighth season Halloween special because Ross shows up as a spud with antennas.
No one gets Ross Geller's nerdy styles, but his friends love him anyway. Additionally, Ross has a vast fandom for the show.
Funko Pop Facts
Issue No: 1070
Size: 3.75″
Ross Funko Pop Pros
Ross Geller as Sputnik Funko Pop is the winning choice for the character because it showcases his science-loving nature with his nerdy personality
I love the Funko Pop figures with costumes from the Halloween party, and Ross Geller's outfit was hilarious because it looked like it came from a dumpster
Ross Funko Pop Cons
Ross Geller's Funko Pop hands always look awkward for some reason, and they look weird here
Friends Superhero Phoebe Buffay Funko Pop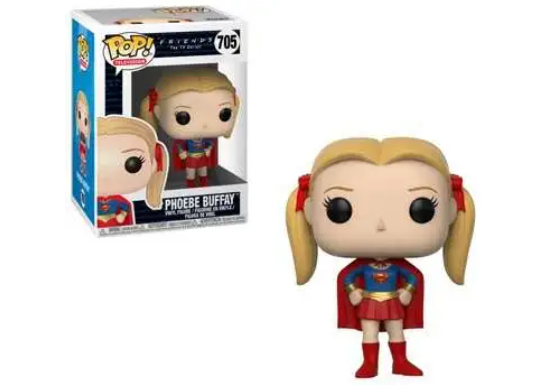 My final salute to the Friend's Funko Pop collection is the Phoebe rendition of the Halloween episode. I love how she dressed as Supergirl because her imagination never limited her passions and determination. She believed in the weirdest things and thought she could be anything possible, even Supergirl.
Funko Pop Facts
Issue No: 705
Size: 3.75″
Phoebe Funko Pop Pros
The Phoebe Buffay as Supergirl Funko Pop is my third choice among the contenders, and she flaunts her personality perfectly as a superhero
The Funko Pop reminisces on a much-loved episode, and Phoebe has her crazed look with wild, imaginative, and childlike innocence in her eyes
Phoebe Funko Pop Cons
Some people might mistake the Funko Pop for Supergirl because Phoebe looks similar
Top Q&As
Question: What is a Funko Pop Pin?
Question: How Many Series of Friend's Funko Pop Exist?
Answer: Every Friend's character has three Funko Pops (some rare and some not) because there were three series. Issue numbers around 200 are the first series, and issue numbers around 700 belong to the second series. Issue numbers over 1000 are the third series. Joey Tribianni's first series Funko Pop, is super rare.
Question: Which is the Rarest Friend's Funko Pop in 2022?
Best Friends Funko Pop Guide: Conclusion
Funko Pop allows you to reminisce on the pop culture you love, and Friends is the best sitcom for the job. Most people have at least heard of Friends, and people like me can repeat every line. So, collecting the Friends Funko Pop vinyl figures in a showcase of personality and memories is the best way to salute the show.
I recommend starting with the Rachel Waitress Funko Pop because everyone who knows the show knows Rachel. Additionally, this Funko Pop encumbers her personality and memory better because she spent seasons as a waitress. The other Funko Pop figures are fantastic but represent small story bits.
Suppose you love Monica Geller. In that case, start with the Bossy Monica Geller Funko Pop because it captures her essence perfectly. On the other hand, should you prefer Joey as a goofball with the weirdest and funniest ideas, then the Goofing Around Joey Tribianni Funko Pop works beautifully.
My favorite Friend's character remains Phoebe, so I'd recommend the Superhero Phoebe Buffay Funko Pop. Ultimately, your choice and beloved character would begin your journey to a unique collection. Then, spring into action, unlike Ross Geller, who took forever to ask Rachel out.
You don't want to miss your best Friend's Funko Pop.
For more collectible Funko Pop: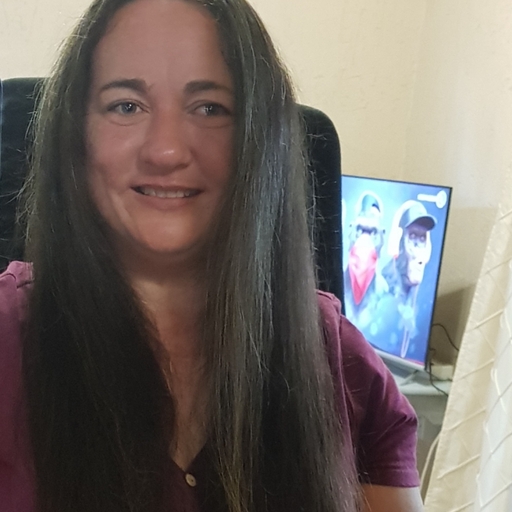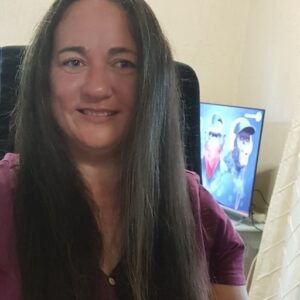 Latest posts by Caroline Lambert
(see all)