If we ignore Phantom Planet, I would argue that Danny Phantom is the best childhood show of my generation. Honestly, I still rewatch it at least once a year, and when I see merch and collectibles in stores can't help but buy them!
Usually, Danny Phantom collectibles aren't hard to get your hands on. They're also generally not expensive. However, this all changes with the Funko Pops. There are three total, each a special edition that you can't find in stores (two you never could.) 
With this guide, you'll learn all about these three Funkos, where to search, how much they're worth, and alternatives for those just wanting to show off the PHANdom!
Bottom Line Up Front 
I'm going to be honest with you. The Funko Pops are very expensive and insanely hard to find. The most accessible and most budget-friendly is Danny. However, if you can splurge, Ember McLain is at the top of my Funko ISO! However, tons of alternatives are included in this guide for my fellow PHANS!
Much More Unique Than The Average Guys 
In a hurry to save the world from the Ghost Zone? Here are quick links to the top Danny Phantom figures!
Looking for bragging rights? This rare Ember McLain.
Love a good villain? This rare Vlad Plasmius. 
Here for the classics? A classic, Danny himself. 
NYCC Danny Phantom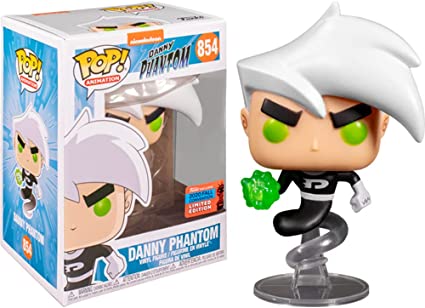 Funko hosts a virtual event for fans celebrating the New York Comic-Con. In 2020 Funko hosts a virtual event for fans celebrating the New York Comic-Con. In 2020 Danny Phantom was featured as an event exclusive. Unfortunately, he was only available at Target, though there was a lottery system in place that allowed you to win Danny without waiting in long virtual lines. However, this lottery was a mess.
Fans couldn't pick what Funko they were in a lottery for, leaving people to get figures they didn't care for, taking these away from the committed fans. We know that these NYCC exclusives are limited in numbers but aren't sure how many precisely exist.
There are two variants of Danny Phantom. The target exclusive's sticker has a blue 2020 Fall Convention, which usually resells for $60-68, making it safe to assume a fair amount of these in circulation.
The second variant was available to those that attended the convention in person. This Danny Phantom's sticker was red and said New York Comic-Con. It's safe to assume there are fewer available as they resell for closer to $110.
Those who could attend the conference in person also could get the figure signed by Butch Hartman and David Kaufman. Unfortunately, these rarely go up for sale, and it's unknown how many exist, but on the rare occurrence that one does pop up online, it usually goes for $230-$300, depending on condition.
Resell sites like eBay are the most accessible place to find Danny for the lowest price. However, he sometimes pops up at local collectors' shops. If you desperately need Danny in your collection, he is on Amazon for $94.
Pros
A must-have for any Danny Phantom fan. 

He's posed in a fun flying position and looks ready for battle. 

Overtime will go up in value. 
Cons
2020 event-exclusive, so you can't easily find this in stores.  

It will get more expensive the longer you wait to buy. 
Ember McLain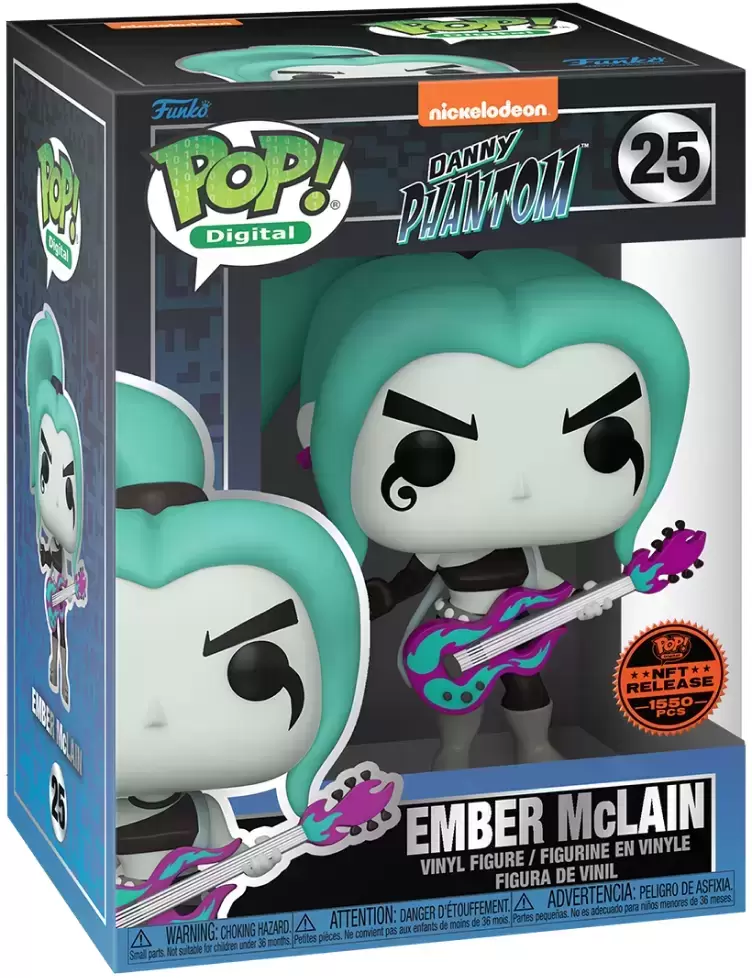 Ember McLain was a part of the first series of NFT Funko collectibles in 2020. Unfortunately, only 1550 of her are available, making her a Legendary funko pop. The community goes back and forth over whether or not all 1550 have been claimed, but the Nickelodeon NFT card packs are entirely sold out.
I've never had the honor to see this Funko in person, as it rarely pops up for sale. Currently, it's going on eBay for around $1000, but it has sold for as low as $450. Unfortunately, these are the only two that have hit the resell market, so their value is pretty up in the air.
Pros
Bragging rights, for real, I'll be jealous. 

I'm obsessed with her colorful design. 

A good investment as it will only grow in value over time. 
Cons
Very hard to get your hands on. There are less than 2000 in existence, and anytime one is open, it increases in rarity. 
Vlad Plasmius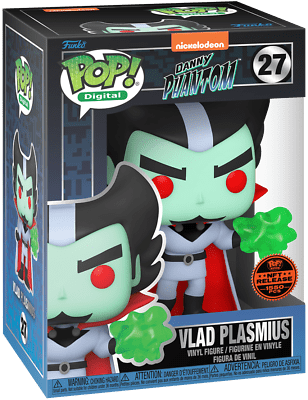 Like Ember, Vlad Plasmius was in the first series NFT 2020 collection. Also, just like Ember, only 1550 are available, and it is unknown how many are claimed. There was a 1.72% chance of getting a Legendary card to claim Vlad, Ember, and two other figures from this series. Vlad ranges between $500 and $1000 and has only popped up a handful of times on eBay so far.
Pros
He also gives bragging rights.

 He has bright red eyes and is positioned using the same attack as Danny's figure. 
Cons
Prices vary so drastically it's hard to know what the product is worth/ if you're getting a good deal. 

We'll likely never know unless Funko releases the stats how many still exist in the wild. 
Custom Funko Pops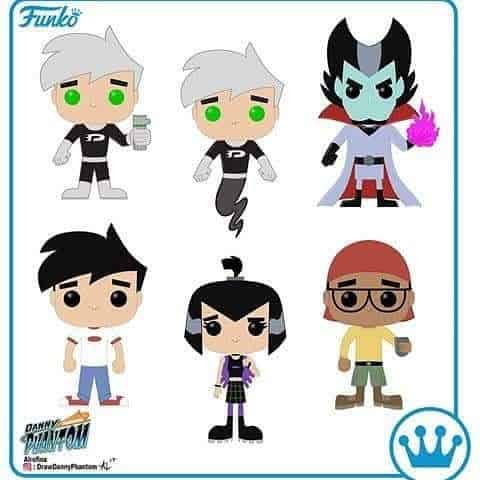 I think it's a missed opportunity that there isn't a Box Ghost Funko Pop, which led me down the rabbit hole of custom Funkos. Custom funko pops exist for those whose fandom doesn't have figures. I personally collect Taylor Swift custom funkos, and the process of searching and working with the artists has always been a positive experience. Fans have even gone as far as to design their own Danny Phantom funkos to use as concept art when working with an artist.
Customs are created by taking a common figure and repainting it to look like the desired product. Most even digitally design box art for the figure to make it fit right into your collection. The best place to fine these artists is through social media like Instagram and Twitter and local artist shops like Etsy.
Look up "custom funko pops" on these sights to find artists with design styles similar to what you're looking for, and message them to inquire about a commission. Depending on the artist and design, the process can take weeks to months.
Pros
One-of-a-kind figures for your collection. 

Most come with custom boxes as well for safe storage.
Cons
The process can take quite a long time and is often much more expensive than retail funkos. 

Quality varies from artist to artist. 
Gonna Catch' Em All
While the world of Danny Phantom funko pops is competitive and hard to find, the merch is still readily available. Some places are even still producing new items for the phans! Below are my favorite places and things in my personal collection!

Boxlunch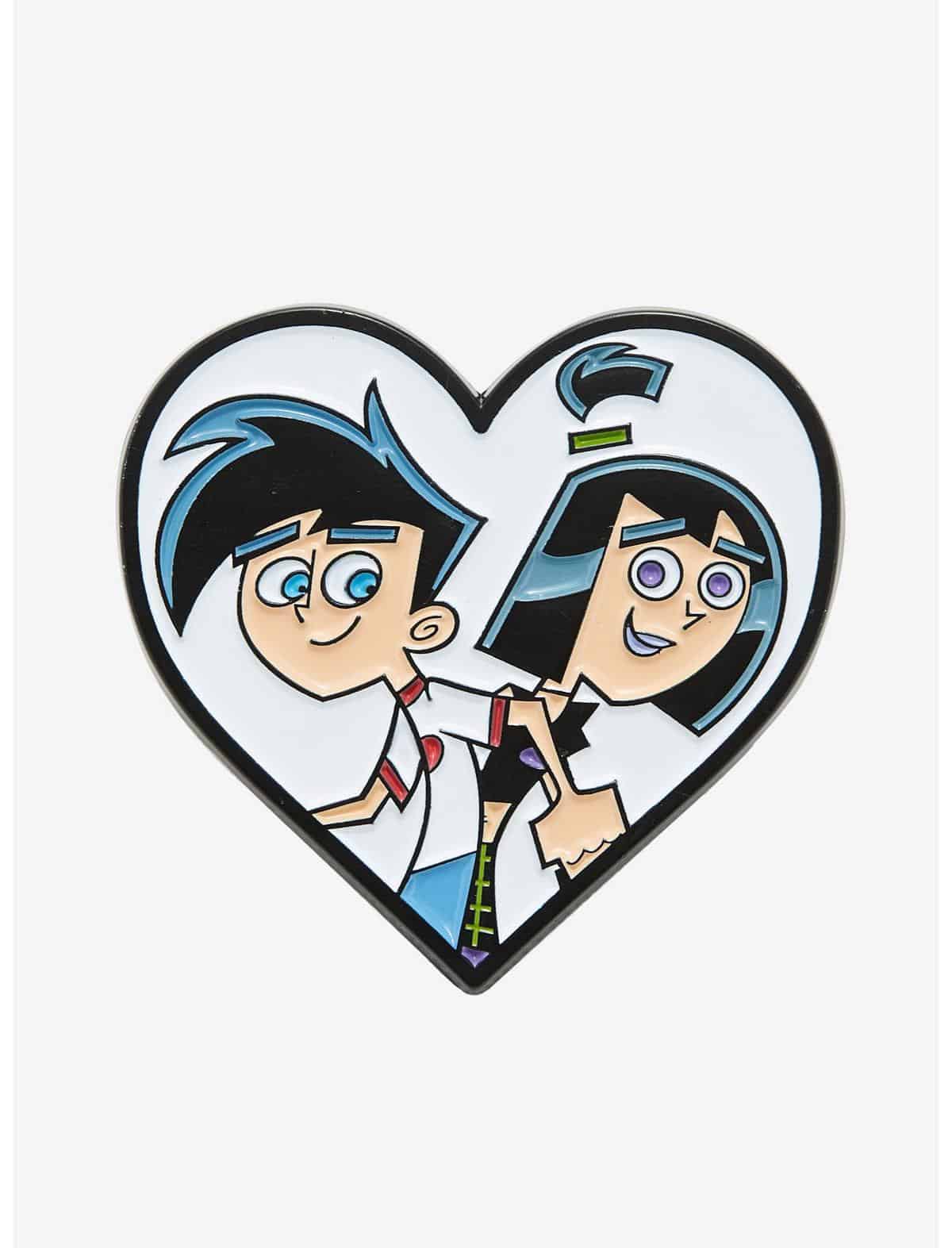 As I'm sure my fellow nerds here know, BoxLunch is a promise land for hundreds of different fandoms. Danny Phantom is no exception. In fact, they still produce new products every now and again!
New items still come out occasionally and can be found online and in stores. However, I often have trouble finding anything besides that t-shirt (y'all know the acid tie-dye one). It's hideous.
My Suggestions
Amazon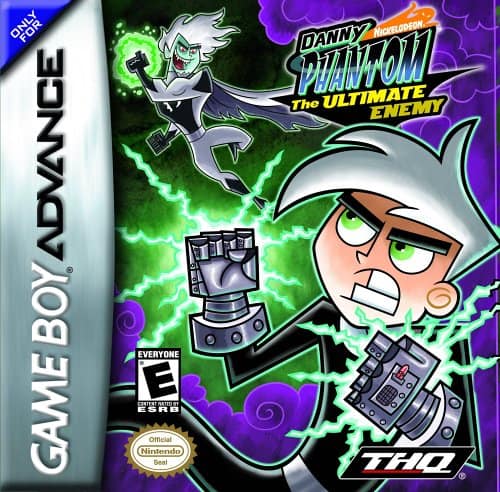 Amazon lacks when it comes to unique options, but it is the quickest and easiest way to get old merch that isn't carried in stores anymore. It's best for simple things like old games, stickers, and pins!
While more rare items sell out quickly, you can usually find official merch that is old/discontinued, such as the Gameboy games.
My Suggestions
Etsy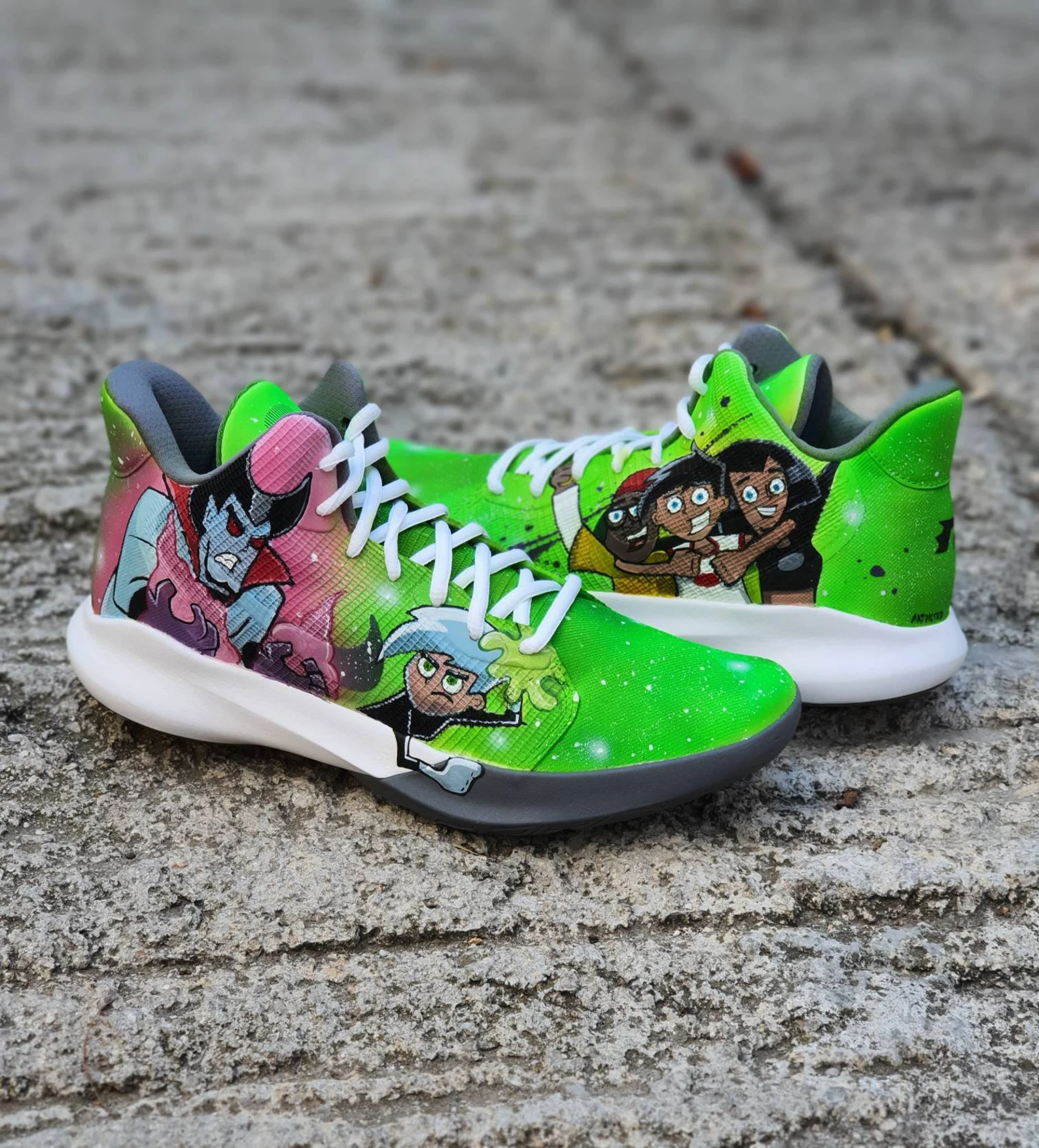 While Etsy is a great place to have custom Funkos made, it is also my favorite place to search for custom merch. I love having something that shows my love for a fandom, but in a unique way that only a few people own. Etsy merch also is usually a lot more subtle and wearable in my everyday life than alternatives.
Etsy has one-of-a-kind merchandise created by die-hard members of the phandom. In addition, this option supports local/up-and-coming artists, some of which are willing to work with you to design your dream merch!
However, inventory often changes as the artist supplies change and the prices vary based on quality and skill level. Shipping and handling also can take up to a few weeks if your item is more complicated to make.
My Suggestions
The Q&As
Question: What is a NFT Funko Pop? 
Answer: Throughout the year, Funko will sell non-fungible tokens (aka NFTS) as virtual cards of popular and, in some cases, special edition figures. If you're lucky, you will be able to win a physical Funko.
Question: How do I get a NFT Funko Pops? 
Answer: Create a Droppp account and be ready with your credit card at the announced time for the next launch.
Question: What are NYCC Funko Pops? 
Answer: NYCC is a virtual con for Funko Pops and a part of the New York Comic-Con. Special edition Funkos are created in limited quantities, and attendees have the opportunity to get these rare figures. They launch at 6 am online and with their shared retailers.
Question: How do I get NYCC Funko Pops? 
Answer: During the event, you will log into the site that sells the figure you're hoping to obtain, and you will be in a virtual waiting room so that the Funkos are sold on a first-come, first-served basis.
Conclusion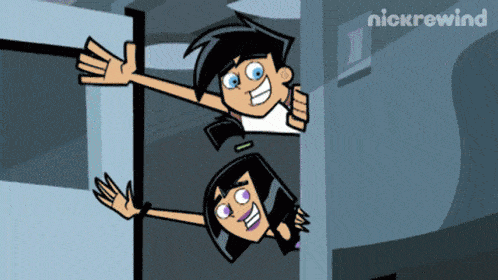 While Danny Phantom Funkos are extremely rare, I think that their popularity and the phan-dom still being active will eventually lead to regularly available Danny Phantom Funkos where we can have the entire gang.
But, until then, you can have fun searching for the scarce ones! But, if you're feeling creative (or impatient, because, same), consider creating custom Funko Pops! Choosing one of the fantastic creators online will allow you to support artists and have a one-of-a-kind figure!
If You Like Danny Phantom, Check Out These Fandoms!
Best Attack on Titan Funko Pop Guide
Best Funko Pop Mystery Box Services 
18 Most Expensive Funko Pops Guide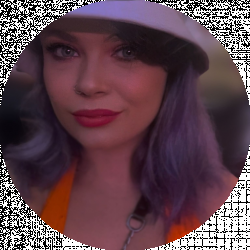 Latest posts by Teryn Greenway
(see all)