Look at you with every Funko Pop figure from every one of your favorite shows! You are one heck of a super fan! But, if you want to be a super duper fan, maybe you can find one of these ultra-rare and quite expensive Pops.
Many of us Funko Pop collectors know that these Pops can come with a hefty price tag when their availability becomes scarce. I'm sure you've seen this a time or two, just like I have with some of the current hit movies and shows. The price of the Stranger Things Funko Pops has gone through the roof.
Have you ever wondered what the rarest and most expensive Funko Pops were? I know I certainly have, and we are about to delve into some of the most elusive Pops ever made! Just knowing they're super rare feels like a shopping challenge to me.
Bottom Line: The Rarest of the Rare
I would have to say the rarest is the Willy Wonka & Oompa Loompa – Golden Ticket #58 Funko Pop released at the San Diego Fundays Comic-Con. Comic-Con Fundays had a Willy Wonka surprise theme that year. A mere 500 Freddy Funko as Willy Wonka Pops and another 400 of Freddy Funko as Oompa Loompa were released that day. Getting back to the Willy Wonka and Oompa Loompa Golden Ticket Pop Duo, only 10 of these babies were produced, and the good people of the San Diego Fundays Comic-Con had a chance of owning one.
They had to find a Golden Ticket inside their special Willy Wonka candy bar, which everyone received upon entrance to Comic-Con in San Diego that year. Only 4 Golden Tickets were included in the massive supply of candy bars. The legend of the other 6 Willy Wonka & Oompa Loompa Golden Ticket Pops suggests they were gifted to Funko Pop employees, but who knows?
Why Did I Choose These Funko Pops?
It certainly isn't easy picking only some Pops to write about when there are so many. So I looked through list after list online and came up with what I hope will be the best, specifically for you super fans!
I chose these specific Pops because they cover a wide variety of interests, and I want to ensure there's something for everyone here.

I like to focus on distinguished and very well-presented Funko Pop figures.

Rare can mean expensive, but I didn't let that hinder my selection in the slightest. If you know, you know.

Some of these Pops are basically obsolete, but I wanted to show you some really cool ones, even if you may only see them in your dreams.

A fair amount of talent goes into creating these little vinyl figures, and I wanted to choose the best ones with the most remarkable detail.

I wanted to include Pops from different time periods and demographics.
Rarest Funko Pop Figures: Meet the Contenders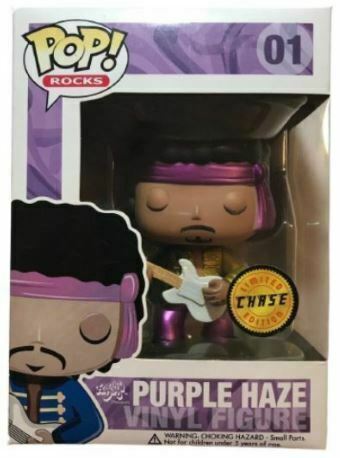 This amazingly detailed and thoroughly loved Jimi Hendrix Pop is estimated to cost close to $4000 currently, and we all know what happens to rare Funko Pop figures; they increase in value over time. This Pop shows our beloved rock legend, Jimi Hendrix, with his eyes closed, playing a massive and beautiful guitar solo that he was immensely famous for before his untimely earth departure in 1970.
He would probably giggle in his grave, knowing this existed. If you ever find one, put it in a safe! I don't see anyone with this Pop thinking of selling it. If you are heartbroken because you cannot find this Pop, check out Jimi kneeling in front of his flaming guitar at the Monterey Pop Festival of 1967 and the other Hendrix versions floating around out there in the great unknown.
Pros
Jimi Hendrix was an extraordinary American musician and clearly deserves his very Finding own Pop.

Jimi looks so serene, locked in this blissful moment with his famous guitar.

That shiny golden jacket makes this Pop magical.
Cons
You probably aren't going to see this in real life.

If you do see it, you probably won't be taking it with you unless you trade your car (and maybe your neighbor's car, too) if the owner of Pop is contemplating selling it.

You probably won't find anyone selling this Pop for less than $3500.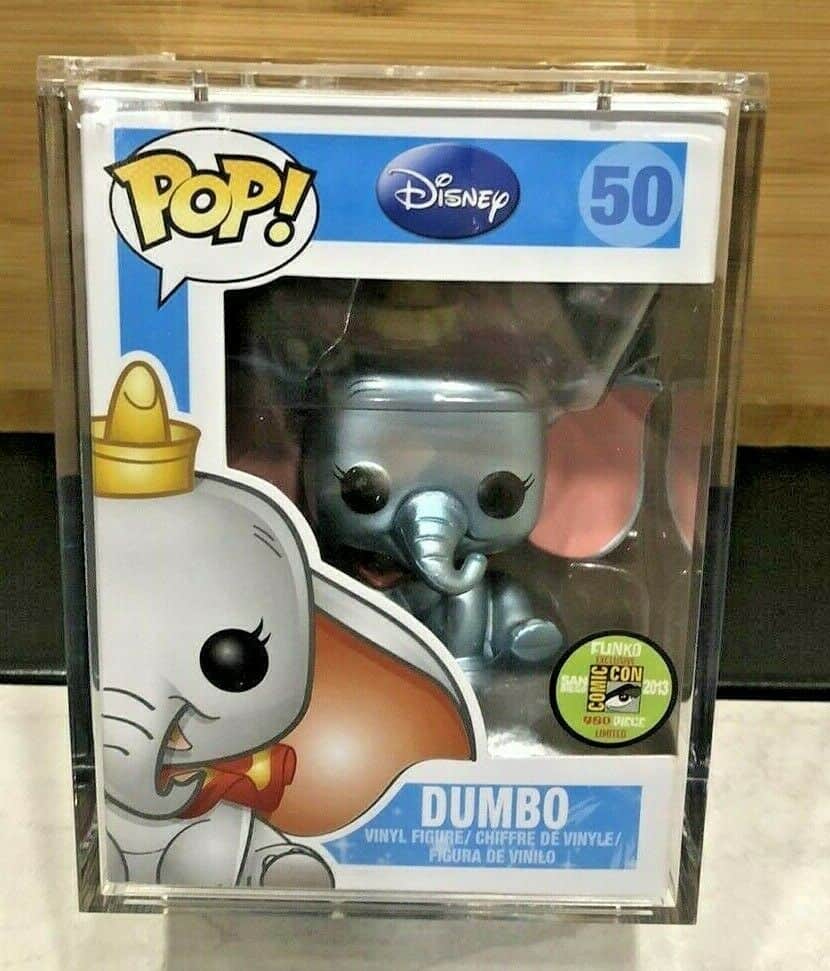 Dumbo was the fourth Disney movie to be released, and it was hugely popular. Now, we have a newer live-action version with a bit of a happier ending, which I was very relieved to find out. Dumbo and his poor mama broke my heart as a child and formed me into the circus-hating person that I am today.
This Pop has the ability to break your heart, just like mine. Unfortunately, it isn't easy to find since, in 2013, only 50 of these rare golden Pops were made. It is worth over $4000, but I found this one on eBay for less than $1000. I'm sure that will likely change fast, so you'd better act quickly! If you love this Pop and Dumbo but cannot find it, check out the other available Dumbo Pops.
Pros
Dumbo is so sweet and lovable; how could you not like this Pop?

A golden elephant is said to be good luck.

If you act fast, you might just be able to find one on eBay!

If you have one of these and fall into hard times, you can sell it for major cash to collectors.
Cons
Generally, this Pop sells for $4000.

The chances of you finding this Pop in perfect shape is probably a distant Funko dream.

Personally, I like the colored version much better. It's much more Dumbo-like.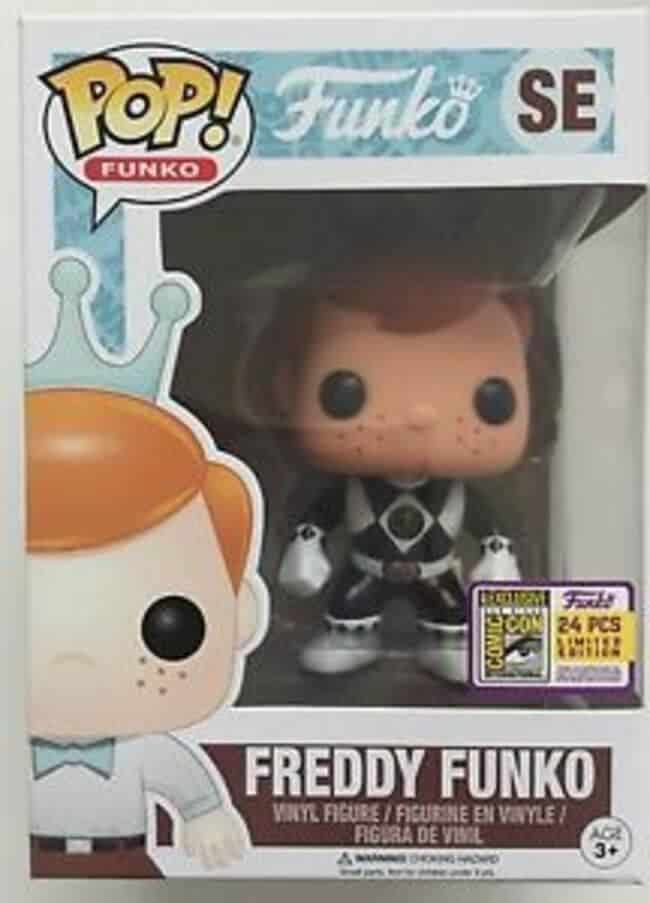 Freddy Funko is the mascot of Funko Pop, and he is always worth a lot of money. I'm genuinely not sure why because I just don't care about Freddy Funko. I like many of the other Pops quite a bit more because they speak to my precious childhood memories.
Freddy Funko is not part of that magic for me, but he just might be that great to you. Freddy Funko dressed as the black Power Ranger doesn't do much for me, either. I was never a Power Rangers fan, so I can't say I understand why this Pop is so unique. Get ready, though, because you will undoubtedly shell out some major moola for this Pop.
Pros
You will have a small fortune in your hands if you choose to sell this Pop.

Freddy's freckles are cute.

If I had to pick a Power Ranger, I would choose the black Power Ranger.
Cons
You may pay $6000 or more for this Freddy Funko Pop, which means you must be a huge fan.

You will likely have a difficult time finding one of these boys anywhere.

I'm not sure your 

Rick & Morty Pops

will not like this guy. Rick will probably try to send him on a multidimensional surfing trip.
Whether you are a Clockwork Orange fan or not, this Pop is valuable. However, it is very rare and said to be worth $14,000. That is a big chunk of change! This Clockwork Orange Pop was in the second set that was released in 2016, and it is said that only 12 of these Pops were made. Half of these Alex DeLarge Pops were given to big-time collectors, and all were signed and numbered by Brian Mariotti, CEO of Funko Pop.
Pros
Wowsers! You are going to be the talk of the town with this fancy boy!

If you are currently an owner of this Pop, you are either very rich or very poor from spending all of your money on it.

This Pop is a lot more fun than the real Alex DeLarge.
Cons
You aren't likely to find one of these Pop. Sorry to disappoint you.

If by some crazy chance you find 1 out of 12 of these Pops, you will have to sell your car and kids to afford it.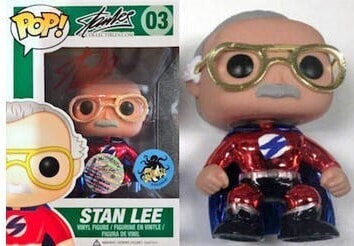 Stan Lee will live forever in our hearts, and his massive collection of films will help us always remember him. Of course, after his death, this Pop became massively expensive and rare. It's so rare you can't find one for sale at all.
If you did find one, the price might make you cry a few superhero tears. The link above suggests that it could sell for over $10,000! You can find #03, the regular Stan Lee Pop, for a very affordable price. It's not super common but much more so than the metallic chase variant. If you are a longtime Stan Lee fan, you can still have this Pop, just probably not the metallic version.
Pros
Stan Lee was one of the most incredible guys ever to create a comic.

This Pop is worth significant money if you can get your hands on one.

Stan Lee looks excellent in a metallic superhero costume.
Cons
It's probably doubtful that you will ever find this chase variant. I'm sorry. I, too, would like to have this little Stan Lee in my life.

If you do happen to have this Pop, watch out and tell no one! Times are tough on everyone's financial situation, and somebody will steal that man for gas money.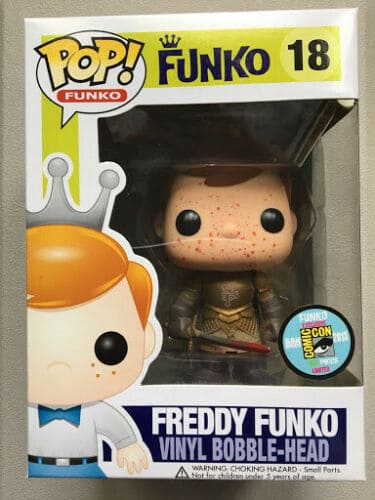 In 2013 when everybody seemed to jump on the Game of Thrones bandwagon, this Freddy Funko Pop was born. Only 12 were created, making this Pop ultra-rare and challenging to find at any price.
By quickly scanning the internet, it looks like this guy could go from $10,000 and up. I still don't understand why this Freddy Funko kid is such a big deal, but if this is your thing, you might have to take out a loan to afford this bloody Freddy. Personally, I'm going to pass on this one.
Pros
If you are a Freddy Funko collector and love GoT, then you need this Pop.

Suppose you happen to stumble upon someone with this Pop at Comicon, narf, and darsh if you know what I mean. You must go underground for a few years until things calm down.

The blood splatters make cute little Freddy boy look even more adorable. Twisted but cute like a pretty pink baseball bat with nails driven through it for extra traction.
Cons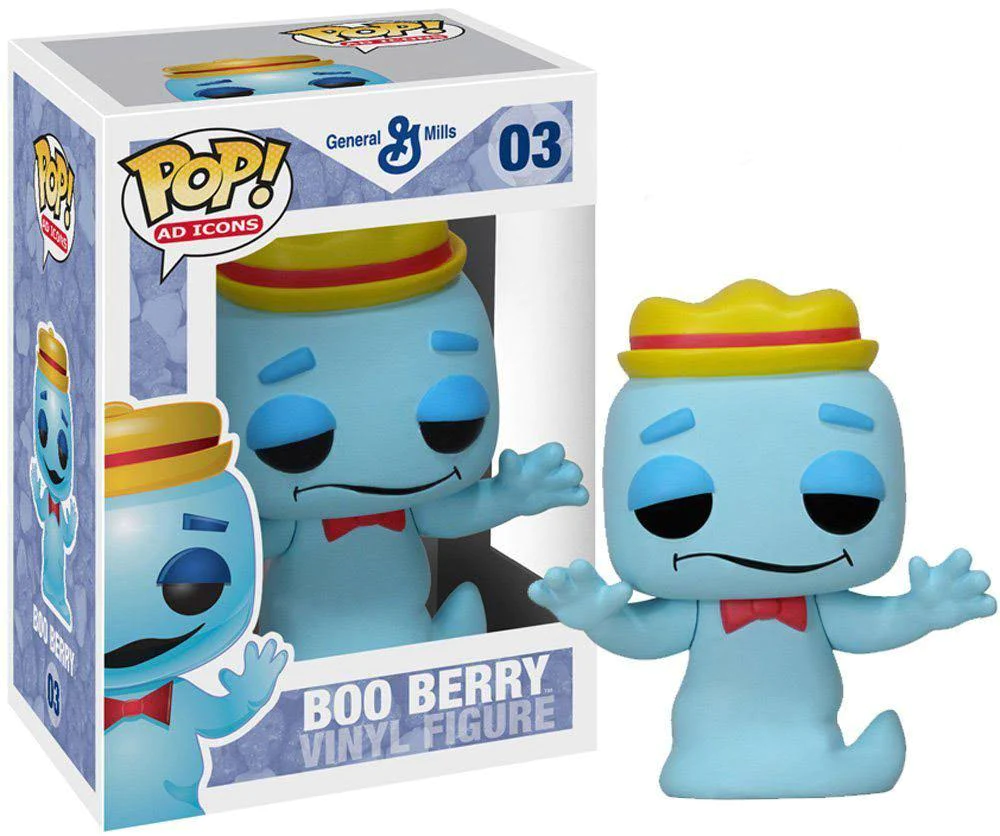 This isn't just a rare chase version of the General Mills Boo Berry ghosty guy but a one out of twenty-four super collectors' item that glows in the dark! Boo Berry cereal has been around forever, boasting its frosted blueberry flavor and frightfully fun marshmallows.
Did you know that Boo Berry cereal was the first blueberry-flavored cereal and made its grand entrance into grocery stores everywhere in December 1973? Boo Berry's goofy expression cracks me up. Mr. Boo Berry looks like he got into the edibles, maybe even more than once! You can also pick up his buddies Count Chocula and Franken Berry. The Ad Icon Collection isn't extensive but does have some childhood favorites in the bunch.
Pros
Boo Berry is the coolest of all the Ad Icons.

If you are the proud owner of this little ghost, you are one out of twenty-four lucky humans.

This Boo Berry friend is currently worth around $8,000.

Boo Berry will keep watch over you at night and freak out any intruders with his spooky, glowing ghostly figure.

If you want a Boo Berry for your collection, you might have some luck finding the 

regular ol' version

. It doesn't glow in the dark, but the coloring is lovely.
Cons
This cereal-loving little ghost is very rare and expensive, covering everyone on this list.

This Boo Berry Pop could scare your pets in the middle of the night.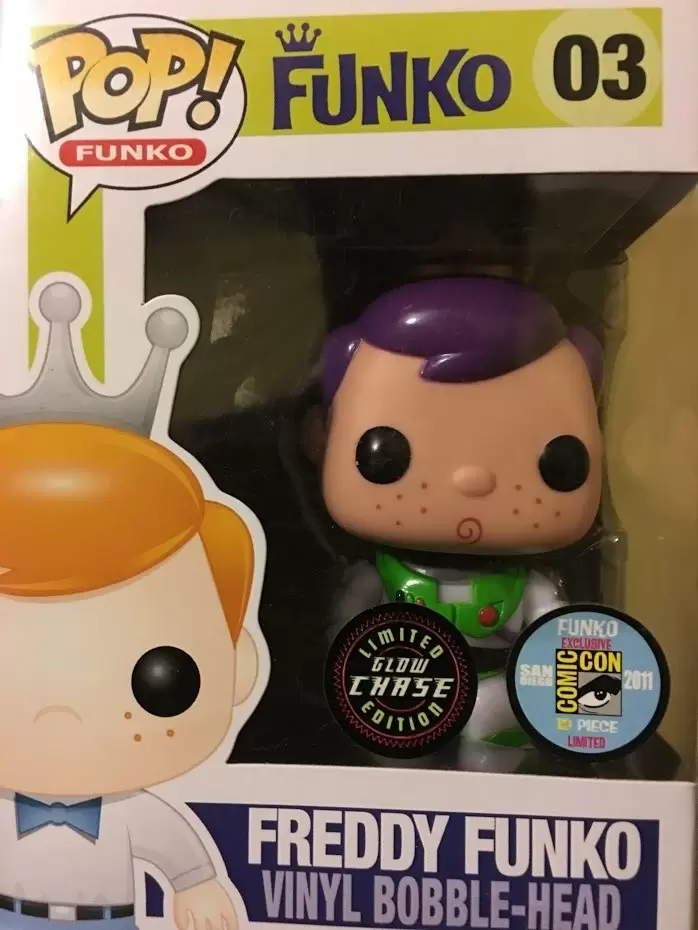 Toy Story and its sequels have been top-rated movies for all ages. This Pop is one of the most valuable Pops you can purchase. Unfortunately, it is next to impossible to find Mr. Lightyear Glow-in-the-Dark. I have been looking for some time now and cannot find it anywhere.
Only 12 of these Pops were made in 2011, and they only released them at Comic-Con San Diego. Again, with the Freddy Funko business, I do not understand why these are worth so much more than the real Buzz Lightyear. If you can find this Pop somewhere in some galaxy, you may become rich upon selling it. The last selling price I saw was around $7,000, which was some time ago.
Pros
You can spend time searching for ways to bring joy to your dog instead of searching for this Pop because it's likely pointless and a waste of time.

If you do, by chance, find this Pop and purchase it with your soul as payment, you might just feel pretty great about yourself for a day or two.
Cons
You aren't going to find this Pop. Please don't cry.

Super expensive, but it doesn't matter since you won't be finding it.

Kids will be mad when they see Buzz Lightyear only to realize it's just some weird fanboy dressed like Buzz.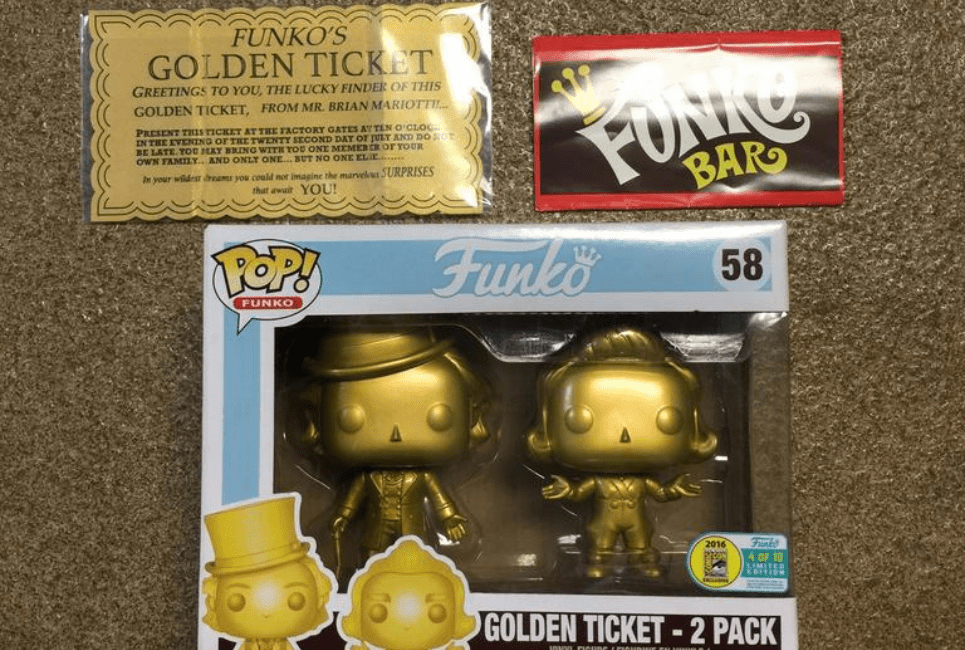 I am a huge Willy Wonka and the Chocolate Factory fan; old and new, I love every version of this timeless classic! Look how fabulous they look, all decked out like the golden ticket. Fans who attended Funko Fundays held at the 2016 San Diego Comicon were all gifted a chocolate bar upon entry.
Four of those magical candy bars contained a golden ticket, meaning you were the winner of one of ten Willy Wonka and Oompa Loompa Pop 2 pack. The other six were given to employees. This Pop combo is the most expensive in the world, boasting a not-so-fun price tag of $100,000! Holy goblins, Batman! One of these Pops sold in May 2022 for that price. You won't find this fancy Pop, but you can learn from this article; it pays off to go to Comic-Con!
Pros
This is a seriously cool and ultra-rare Pop.

If you are the proud owner of one, you are not poor, or at least you won't be if you sell it.

I like the detail done to their clothing.

I agree that this should be a top collector because it is vastly more incredible than the rest.
Cons
It is improbable you will ever even see this Pop in real life.

You can't afford it even if you do happen to see one and it's for sale.

It's gold. It would look much better if it were colored like the movie characters.
FAQ
Question: Who the Heck is Freddy Funko?
Answer: Freddy Funko is the official mascot for Funko Pop. He was born when Funko Pop first started out. Freddy Funko is an all-around good little guy that's a mega fan of everyone. This strange little freckled boy dresses up as everything from Iron Man to Pennywise and enjoys it more than we probably will ever understand.
His Pops are generally released with a unique detail; metallic, glow-in-the-dark, or bobblehead. Freddy Funko's exclusive Pops only seem to be released during special occasions, like the San Diego Comic-Con. He's a special boy that represents all of us mega fans. We each carry a little piece of Freddy in us. Wait, that sounds a little off.
Question: What Makes a Funko Pop Worth so Much Money?
Answer: It's a little complicated because it doesn't exactly mean the sought-after Pop is of a special or unique character. Supply and demand drive the price up just like everything else you throw your credit card at, but these Pops are specifically made to speak to big-time collectors.
Many of these ludicrously priced Pops were made in a tiny batch of 10 or 12. A lot of fans want to collect these super hard-to-find special editions. Chase Varients are also worth a pretty penny because they are rare and just slightly different from the original. The bottom line is that WE drive the cost of these Pops by making them special and reselling them in mint condition.
Someone might just be looking for a Pop that you have and don't care much about. That someone might pay 1000% more than the original price. Then, some of us super fans just want all of the Pops representing a specific show or movie.
Question: Where can you Find One of These Elusive and Uber Special Edition Pops? 
Answer: Don't get your hopes up. I just wanted to put the pessimistic answer out there first. I don't want you to think just because I say you might find one that you actually will. These limited edition Pops are all very tough to find, and most of the time, if you get lucky enough to find one, it will cost you. That being said, let's talk about where you can look. I will keep my fingers and toes crossed for you.
Great Places to Check:
Wrapping Up
My list is relatively short compared to the amount of rare Funko Pops out there. There are some excellent Pops in the mix, and I simply didn't have room for everyone in this article. I know it can be a little depressing seeing all these wonderful rare Pops and then finding out that not only are they not available, but even if they were, you wouldn't be able to afford them.
My best advice to you, my friends, is to go to Comic-Con any chance you get because you never know what just released Pop will show up and come home with you. You might walk away with a Pop that could be worth $100,000 one day! I believe in you if that helps. Wrapping this up just like a Willy Wonka chocolate bar, I hope you all find your Golden Tickets to happiness in the World of Funko Pop.
Continue reading:
18 Most Expensive Funko Pop Guide for Serious Fans
Take a Trip to the Ghost Zone With Me in This Danny Phantom Funko Pop Guide and Other Collectables
Best Friends Funko Pop Guide by Personality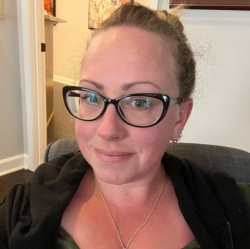 Latest posts by Katie Downey
(see all)