Whether you're a new or long-term otaku, I'm pretty sure that you've heard of Hunter x Hunter. The series has been dubbed one of the greatest shounen masterpieces and has heavily influenced numerous manga and anime, like My Hero Academia and Jujutsu Kaisen.
I've known its lead boys, Gon, Killua, Kurapika, and Leorio since I was a kid. Yet it wasn't until I binged the anime remake a few years ago that I finally understood why it remains such a popular title to this day.
Now with me being an anime toy collector, I had to know what kind of Hunter x Hunter figures existed. I quickly delved into the anime figure community to learn everything about Hunter x Hunter figures.
I saw a lot of toy lines, such as Nendoroids, Figmas, statues, and the like. But out of all them, Funko Pop appealed the most since it had produced more characters than other toy manufacturers.
If you have the same interest in Hunter x Hunter merch, why not try this Best Hunter x Hunter Funko Pop guide? I'm confident that fellow fans of the series will be pleased to display a mini-Killua or Gon at home or the office.
Bottom Line Up Front
Hunter x Hunter is a famous shounen anime with hundreds of likable characters. Yet no matter how unique these supporting or significant characters are, they'll never take the place of the main protagonists, Gon, Killua, Kurapika, and Leorio. Therefore, the Funko Pops of these four boys are the ones that Hunter x Hunter collectors need to have from the series.
When they're not enough, you should consider getting the fan-favorite characters. These are Hisoka, Illumi, Chrollo, Kite, Meruem, Netero, and Pitou.
The other characters are also worth buying, especially if you're a completionist. But I think they're not as valuable as the characters I mentioned above since they don't have much screen time or have impactful roles.
Top Hunter x Hunter Funko Pops at a Glance
To date, Funko has 23 Hunter x Hunter Funko Pops. As is the norm, though, multiple variants of the famous characters make up a good number of them. However, since this guide is about the 'best' Hunter x Hunter Funko Pops, I'll only concentrate on each character's best version.
With that said, here are the best Hunter x Hunter Funko Pops that admirers of the series should have in their collection:
What Makes Them The 'Best?'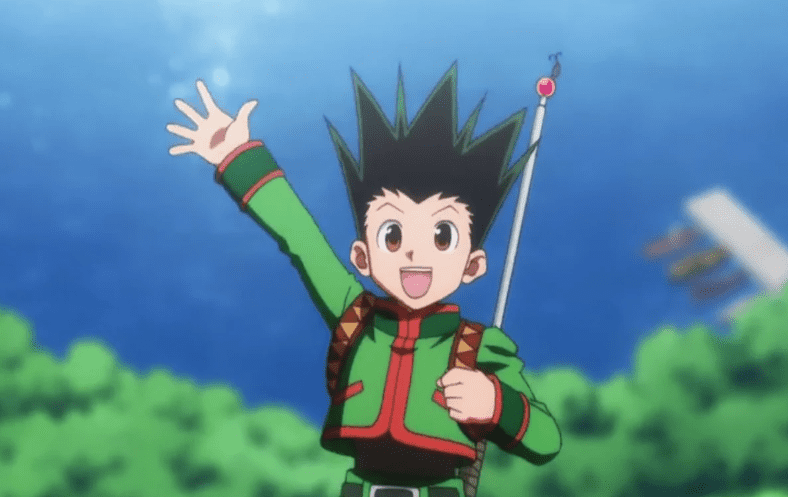 The 15 Funko Pops in this guide are essential pieces for those into Hunter x Hunter. Why? Because they have the following qualities:
Embodies the character's personality – Between character variants, the one closest to the character's actual attitude in the anime or manga wins for me. So a Pop with the standard standing position won't be as attractive against one that's doing the character's trademark pose.
Aesthetically pleasing – The version with the most attractive design or layout naturally trumps the plainer-looking one.
Captures a special moment or look from the source material – The best version of a Funko Pop is the one that brings the character or moment to life.
Best Hunter x Hunter Funko Pop
1. Funko Pop! Animation – Gon Freecss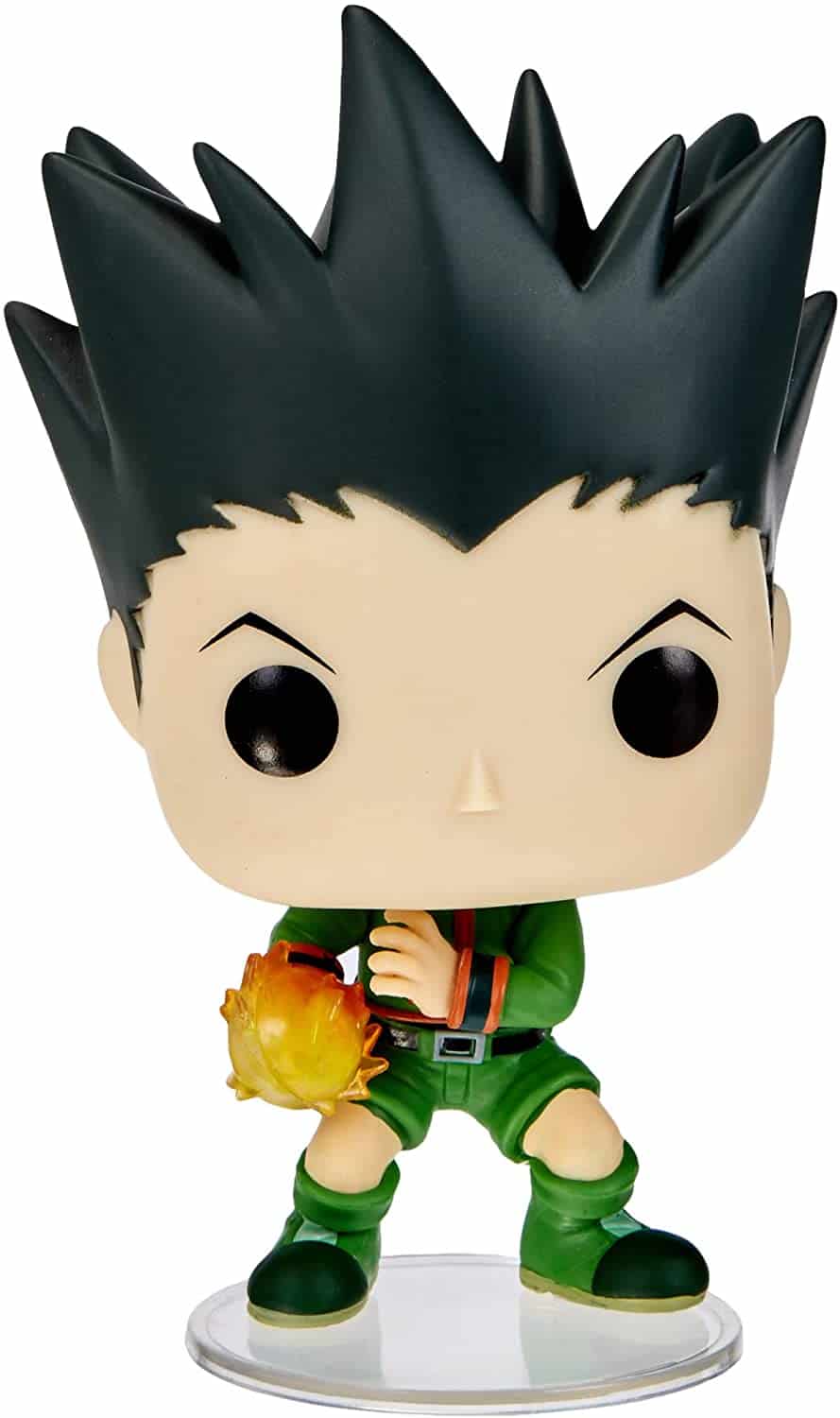 Gon's staple attire throughout the series is his green 2-piece outfit with matching green shoes. For this reason, this common Funko Pop variant of him is more relevant than the Hot Topic Exclusive version, where he wears a white tank top.
Moreover, since Hunter x Hunter has revolved chiefly around Gon's story, this Funko Pop of him should be your first target.
Release date: June 2020
SRP: 12$
Rarity: Low
Pros
This Pop has two of Gon's trademark features from the series. First is his all-green attire, and second is his Jajanken attack
The basis for the entire appearance of this Funko Pop is Gon's Jajanken attack position in the anime. So, you can replay many of Gon's fighting sequences
This figure has a clean and precise sculpt, particularly for the hair. I think it's close to what Gon's hair would look like in 3D
This figure generally has a tidy paint job, so stocks of it only have minimal to no visible paint flaws
Cons
Funko neglected to put the lace on Gon's boots because they're missing from this Funko Pop
2. Funko Pop! Animation – Killua Zoldyck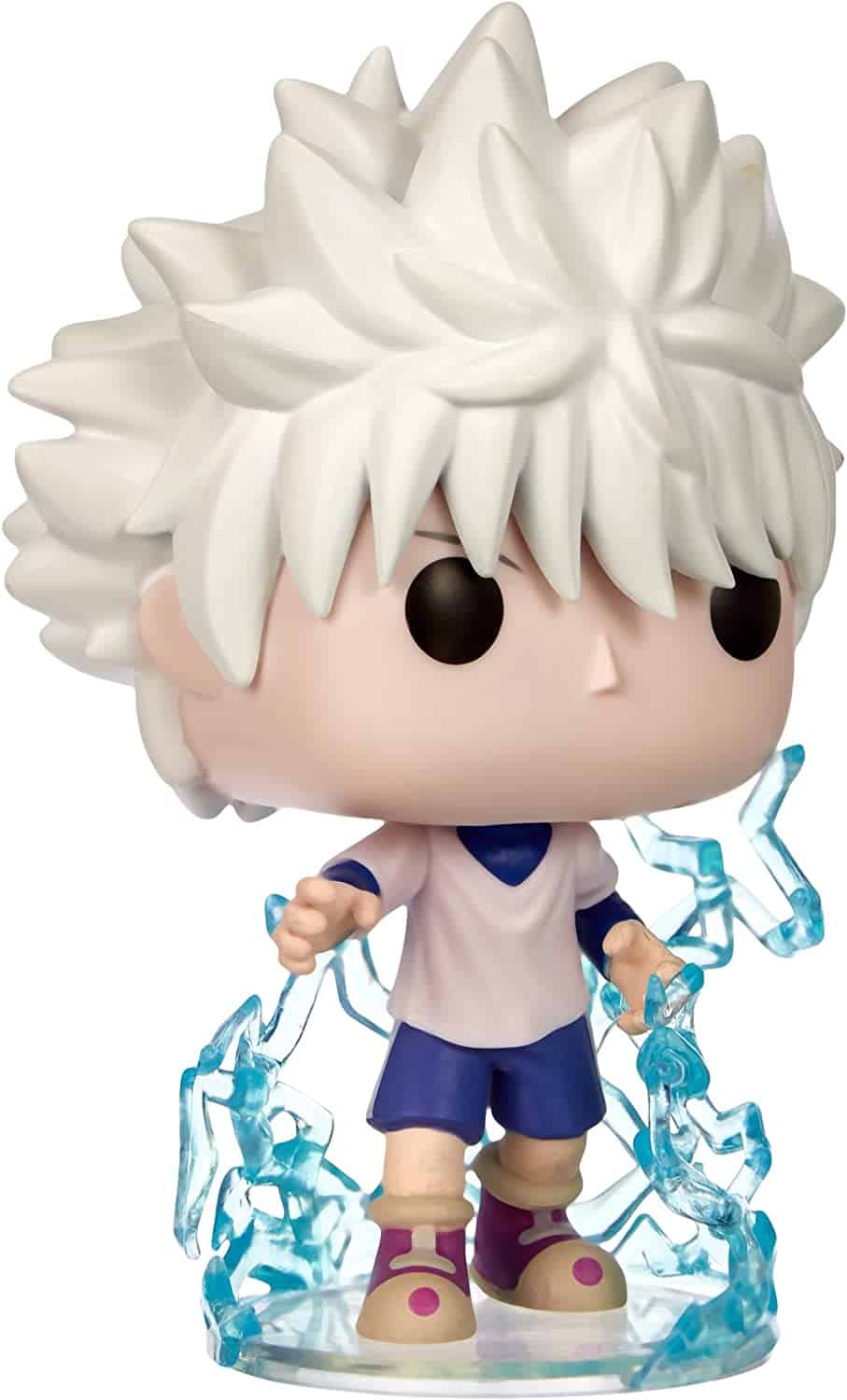 I've seen numerous best friends in anime and manga, but nobody suits the 'ultimate best friend' title more than Killua. From a ruthless assassin prodigy, he turned into a fun-loving, reliable bosom buddy for Gon.
So out of Killua's four Funko Pop variants, the standard version best highlights the 'good' side of him.
Release date: June 2020
SRP: 12$
Rarity: Low
Pros
The electricity effect surrounding this figure looks much better than what the other three Killua Funko Pops have
On top of having the electricity effect, this figure also has Killua's typical cute appearance that's primarily shown in the anime
I'm thrilled that Funko got the right pale and ashy complexion for this figure
Since Killua's hair is so spiky, the seams on the figure's hair aren't visible
Cons
I'm not impressed with how Funko combined the electricity effect with the standard clear base. It would've looked better if the base was part of the electricity effect's mold
3. Funko Pop! Animation – Kurapika FYE Exclusive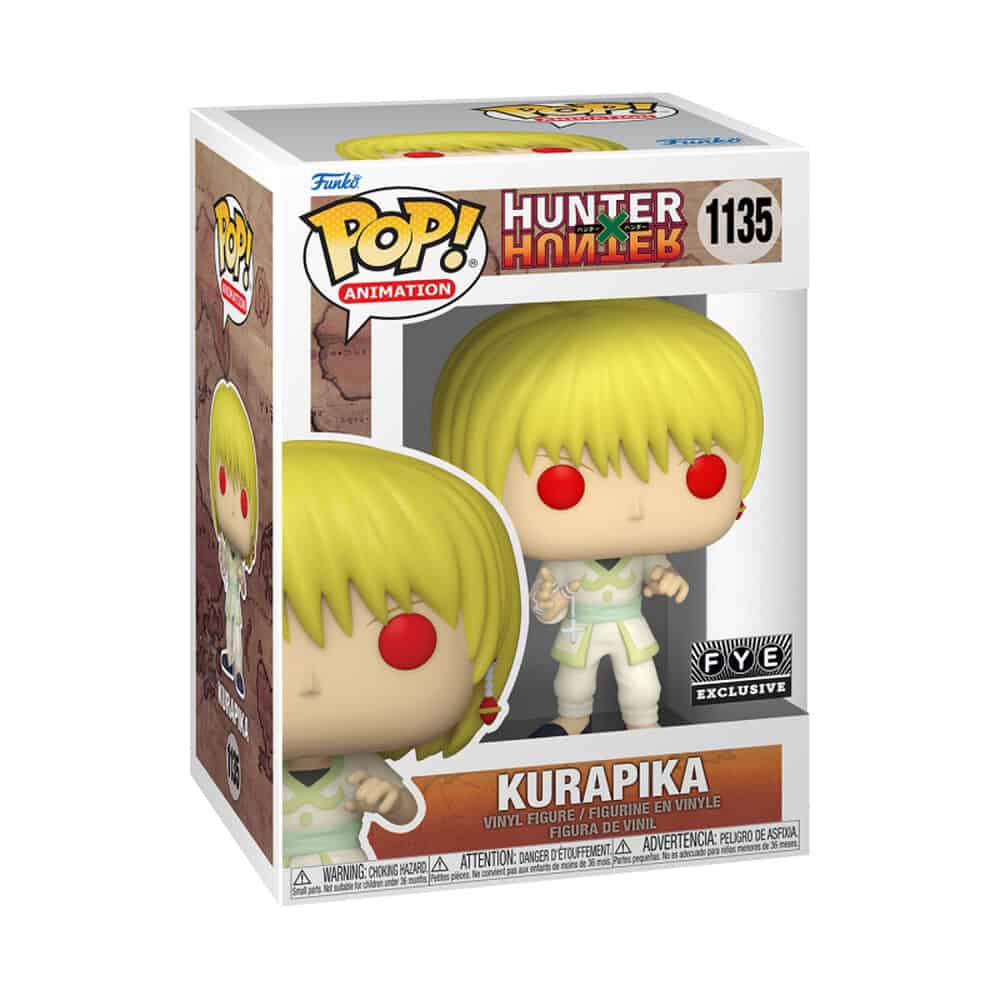 While the standard variant of Kurapika is more well-known, his blue outfit can't beat the Scarlet Eyes of this FYE Exclusive.
Because he's the last member of the Kurta Clan, Kurapika's the only living character in the Hunter x Hunter universe with natural red eyes. As such, this version of him has more significance to the story than the regular variant.
Release date: September 2022
SRP: 15$
Rarity: Low
Pros
This Funko Pop is the only figure of Kurapika with Scarlet Eyes
This figure includes two of Kurapika's signature traits from the anime and manga: the chains on his right hand and the activated Scarlet Eyes
Although Kurapika's blue tabard is more recognizable, this white and green outfit appeared in a crucial arc of the anime. It's what Kurapika wears when he fights and eventually kills Uvogin in episode 47 of the 2011 remake
I'm glad that this figure features Kurapika's elaborate-looking Holy Chain, which has healing powers
Cons
This figure's hair isn't right because it's flat. The hair should be a bit fluffy, like Kurapika's character design in the anime and manga
4. Funko Pop! Animation – Leorio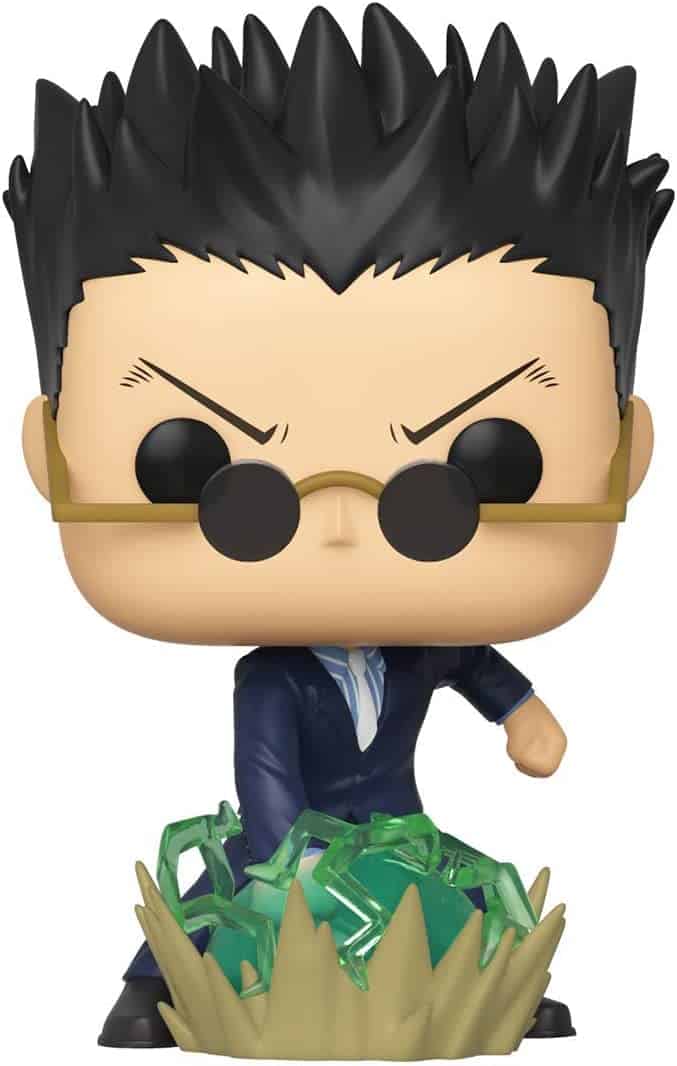 Leorio's not my cup of tea, but I must admit that he's an irreplaceable part of Hunter x Hunter. Despite being one of the physically weakest Hunters, he's got the smarts and charisma to keep up with the rest of the guys.
More than that, he tends to be the voice of reason in the group, which helps the boys stay grounded. Due to this, Leorio is crucial to completing any Hunter x Hunter Funko Pop collection.
Release date: March 2020
SRP: 12$
Rarity: Low
Pros
This Funko Pop is from a funny scene in which Leorio impulsively uses his Remote Punch attack on Ging in the remake's episode 140
I like how well-made the shades of this figure are. They don't look cheap or sloppy
The details and paint quality of this figure are neat and have minimal flaws, especially the sideburns and eyebrows
The energy orb and the impact effect of Leorio's Remote Punch look identical to the one in the anime
Cons
In some stocks, the skin color of this figure's left fist is too yellow. It doesn't match the color of the face at all
5. Funko Pop! Animation – Hisoka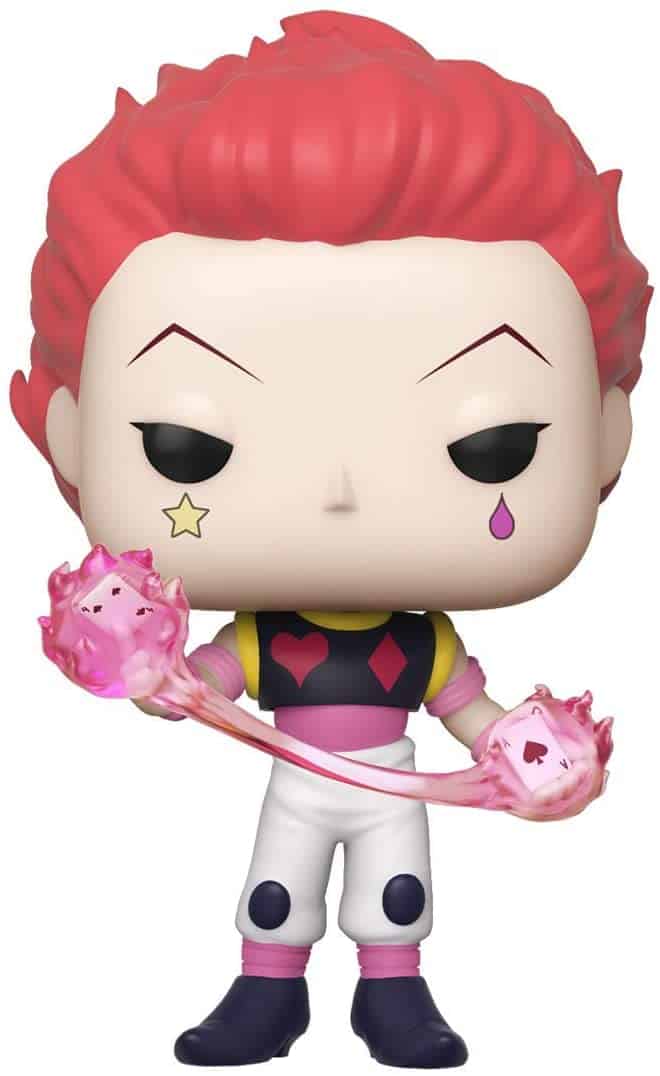 In spite of Hisoka's cruelty and demented nature, the red-haired clown is one of the series' most popular characters. I guess his evil deeds fade away quickly due to his handsome face and fascinating personality.
He's so high in demand that this standard version of him was released just a few months after the first wave of Hunter x Hunter Funko Pops.
Release date: June 2020
SRP: 12$
Rarity: Low
Pros
This version of Hisoka follows his character's slitted eye shape, which gives this figure a more engaging face than the regular Funko Pops
I agree with the bright and vibrant colors that Funko used on this figure, as they're true to Hisoka's design in the anime
Funko did an excellent job replicating Hisoka's Bungee Gum technique in this Funko Pop. They effectively translated the color and texture of the aura from 2D to 3D
This figure looks just as skinny and tall as the Hisoka in the anime
Cons
The dark circular patches on the figure's knees aren't even when they're supposed to be
6. Funko Pop! Animation – Illumi Zoldyck Toy Stop Exclusive L.A. Comic Con 2021 Show Exclusive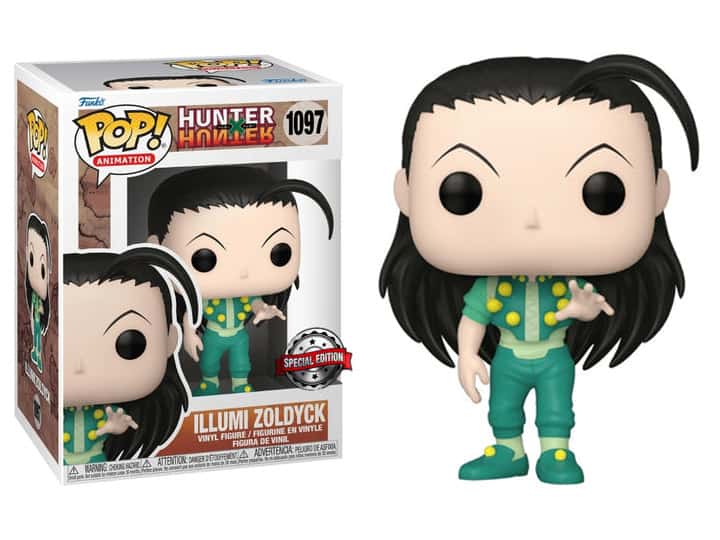 Aside from being a terrifying assassin, Illumi is also a controlling and merciless big brother to Killua. None of these things deter his fanbase, though, as he's one of the crowd favorites in the Hunter x Hunter world.
I've also got a weak spot for this manipulative devil and am glad that Funko released such an attractive Funko Pop of him.
Release date: February 2022
SRP: 29.99$
Rarity: Low
Pros
The model for this figure is the confrontation scene from episode 20 of the 2011 remake, wherein Illumi forces Killua to give up on the Hunter Exam
This figure has a good sculpt, and even the wrinkles on the shirt and pants are realistic
The layering of the mold for the clothes looks natural, specifically the vest and waistband
From the hairstyle down to the shoes, Funko got every detail of  the 2011 version of Illumi right
Cons
Some stocks of this figure may have messy paint along the hairline
7. Funko Pop! Animation – Alluka Zoldyck Hot Topic Exclusive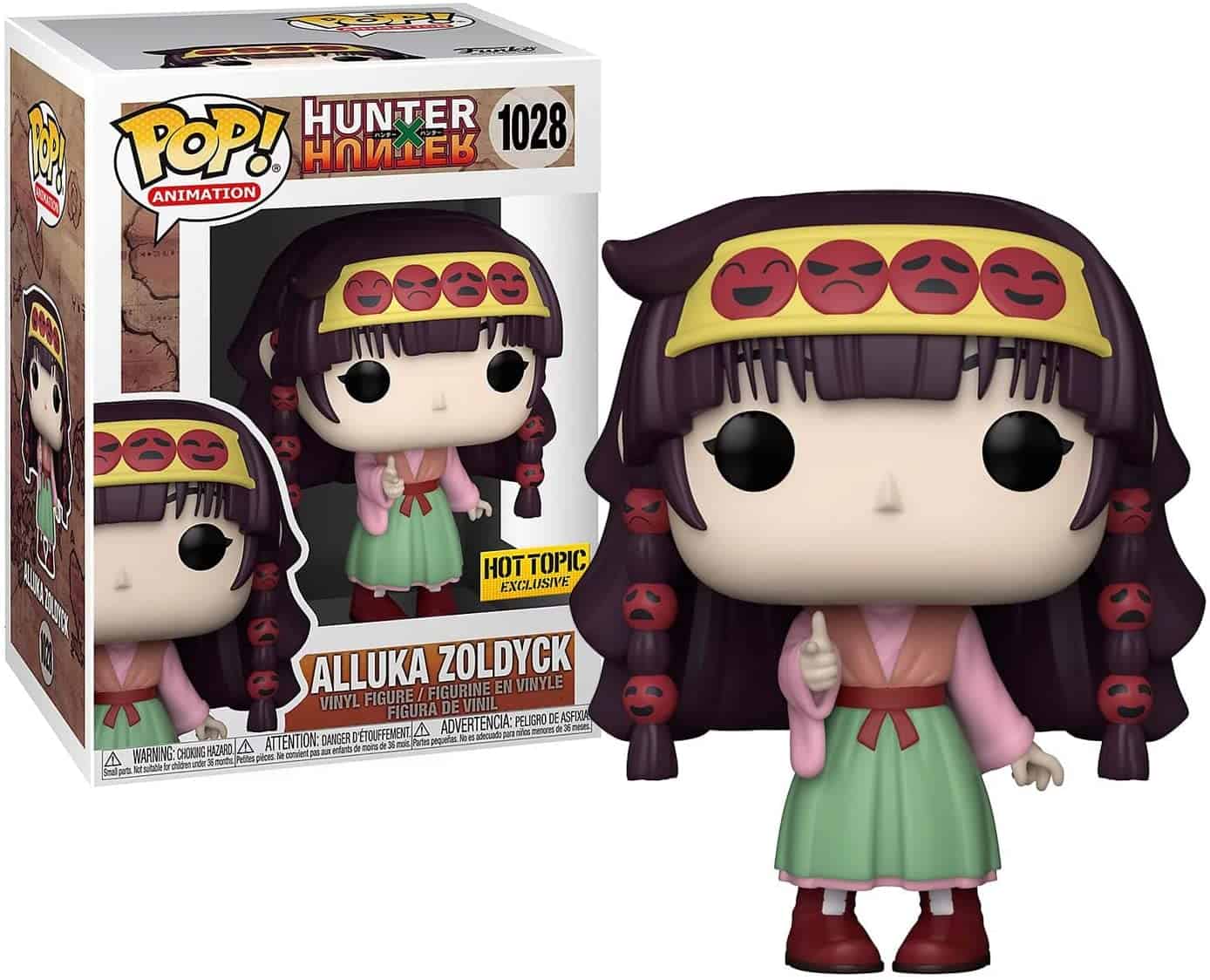 On the surface, Alluka seems like your everyday ordinary young girl since she's the only Zoldyck who didn't undergo assassin training. But, once she switches to 'Nanika' mode, she becomes one of the most fearsome characters in Hunter x Hunter.
So if you're into the extremely special Zoldyck, you won't have to think twice about taking this exclusive Funko Pop of her home.
Release date: December 2021
SRP: 12.50$
Rarity: Low
Pros
This figure appears to be well put together. It doesn't have any visible seams and has a smooth sculpt
The cutesy pose of this figure fits Alluka's charming and easygoing personality in the anime
Funko carefully replicated the 2D details of Alluka's 2011 character design into 3D with this figure
This version of Alluka has long and upturned lashes, giving this figure a sweet and feminine appearance
Cons
Some stocks may have yellow paint excess or bleeding from the headband
8. Funko Pop! Animation – Alluka Zoldyck Chase Limited Edition Hot Topic Exclusive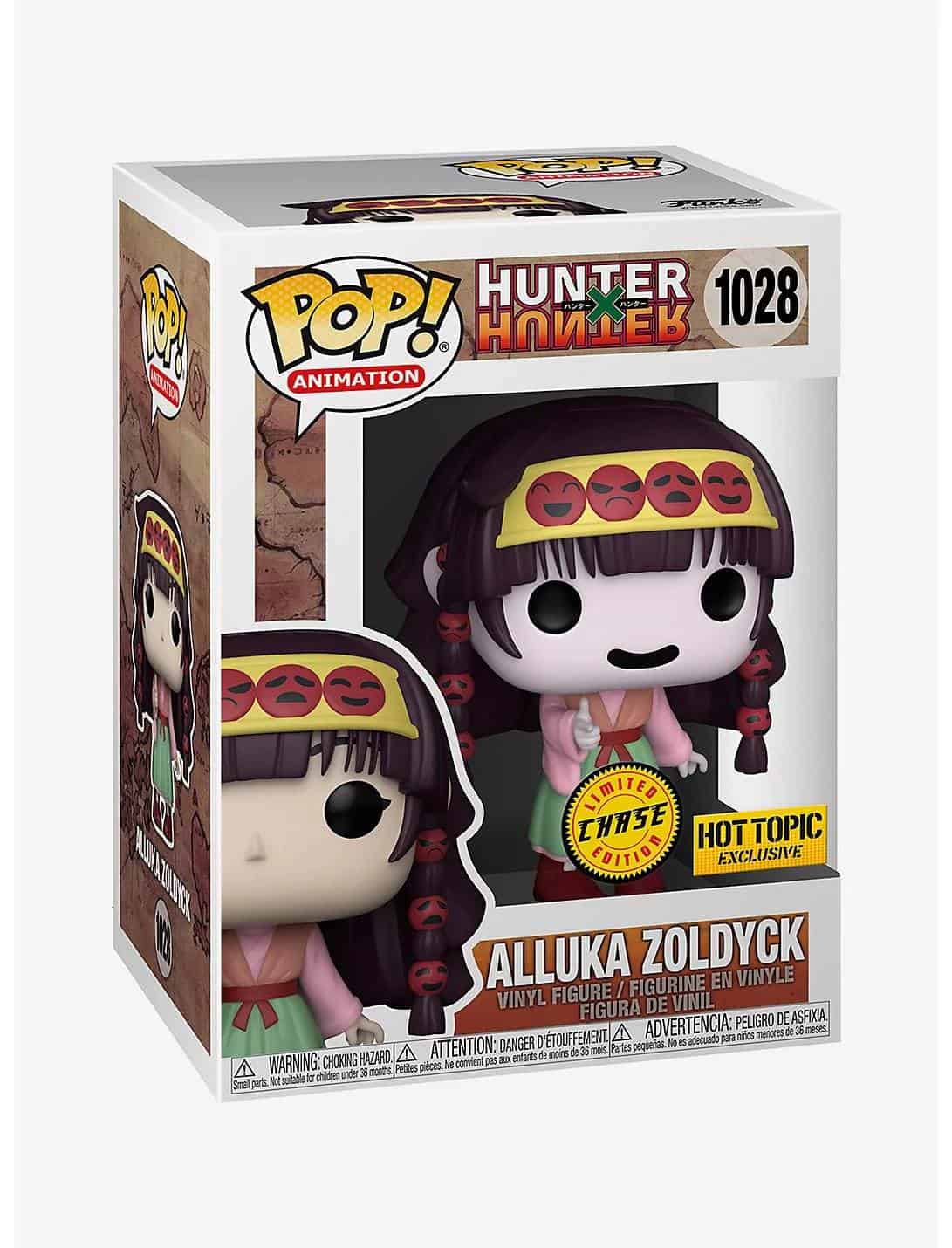 Technically, this Funko Pop should have the name 'Nanika' since it's a totally different character from Alluka. Because even though the two share the same body, Nanika is a Dark Continent entity who inhabited the youngest Zoldyck's body soon after she was born.
Nanika is unquestionably a deadly but cute being. I find her endearing since she's basically an all-powerful child who wants her big brother Killua's love.
Release date: December 2021
SRP: 12.50$
Rarity: High
Pros
The overall skin color of this figure is consistent. Its face and hands have the same pale and gray complexion that Nanika has in the anime
Since Funko replicated all of Nanika's facial features from the anime, this is one of the few Funko Pops that has a mouth
This figure stands by itself, and you can display it on any level surface
Because this is a rare and sought-after Funko Pop, owning it will give you a feeling of prestige
Cons
This figure would've been more appealing if the eyes were much bigger
9. Funko Pop! Animation – Chrollo Chalice Collectibles Exclusive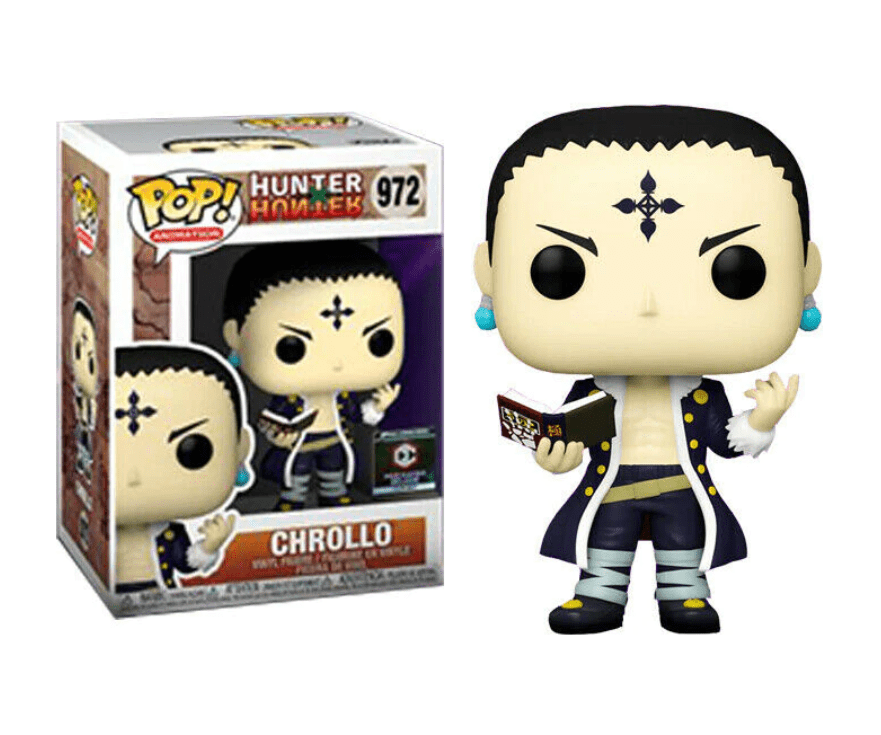 As the head of the Phantom Troupe or Spider, Chrollo is an immensely talented and vicious individual. He has no empathy for any living being except the other group members.
He's just as evil as Hisoka, but in my eyes, he's one of the most attractive characters in the series. I'd take this Pop of him over the murderous clown on any day.
Release date: September 2021
SRP: 20$
Rarity: Low
Pros
This version of Chrollo comes with the Bandit's Secret book. It's a critical accessory because it's where he stores all the Nen abilities that he stole from other people
I've got to give props to Funko for this figure. It's absolutely gorgeous from head to toe. It's a perfect mini-duplicate of Chrollo's character illustration from the 2011 version
This figure's paint and mold quality are remarkable. Even the abs and coat trimmings are defined
The fluttering cloak gives this figure a sense of movement. It's similar to how Chrollo looks in the anime when he's about to attack
Cons
The cross tattoo on this figure's forehead isn't in the center of many stocks
10. Funko Pop! Animation – Netero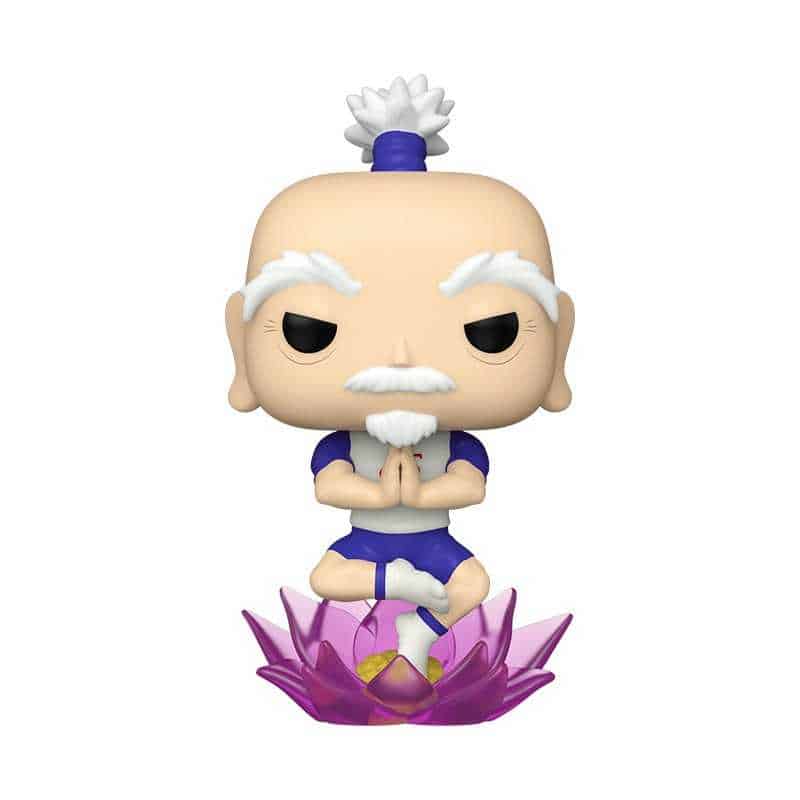 The former Hunter Association Chairman Netero initially didn't spark any interest in me. I thought he was just another forgettable ojiisan or grandpa in an anime. But boy, my perception of him drastically changed during Hunter x Hunter's Chimera Ant arc.
After his explosive battle with Meruem, he became one of the most badass characters in the series. So I'm positive tons of people are psyched to have this figure of him by Funko.
Release date: August 2022
SRP: 11.99$
Rarity: Low
Pros
Like most Funko Pops, this figure doesn't have a mouth. But the beard and mustache give it the illusion of having one, making its face more expressive than average Pops
Instead of Netero's usual kimono, this version of him is wearing his lucky heart shirt, which he dons for serious fights
This figure's pose and lotus flower base are from episode 125 of the remake. It's when Netero begins his one-on-one fight with Meruem
Funko stayed loyal to Netero's original muscular design in the anime
Cons
The pistil of the lotus base isn't accurate and looks like pancake batter
11. Funko Pop! Animation – Bisky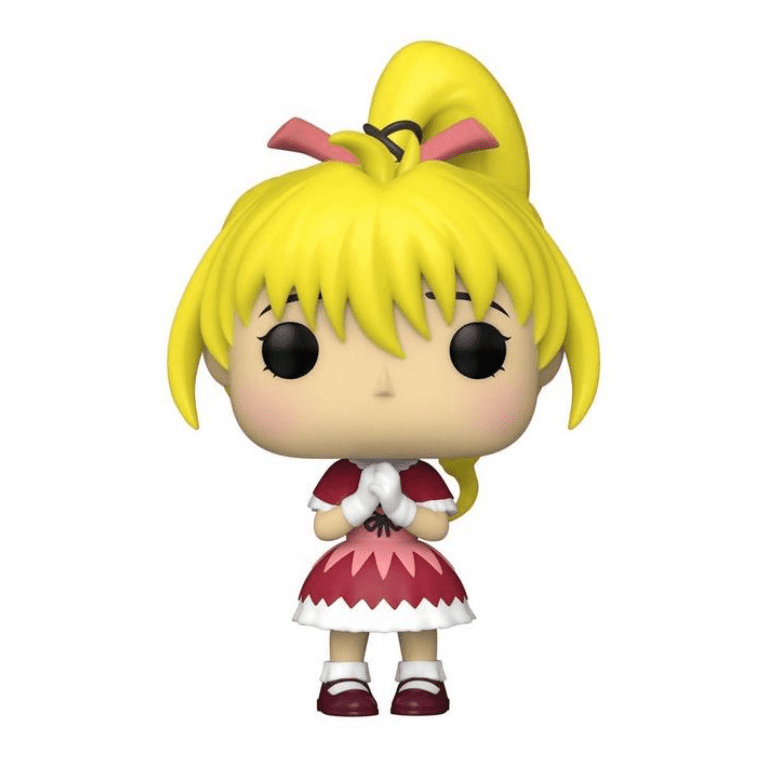 On the outside, it seems that Bisky is just a petite and lovely little girl. In reality, she has a surprisingly beastly side that's hard to ignore. She's an unforgettable Hunter x Hunter character that you might want on your shelf.
Besides her misleading appearance, she's also one of the leads for the Greed Island arc. She served as Gon and Killua's second mentor in honing their Nen skills.
Release date: August 2022
SRP: 11.99$
Rarity: Low
Pros
This figure has upturned eyelashes that most Pops don't have and highlights Bisky's girlish side
Funko did well in going with this pose since it's Bisky's go-to move whenever she wants to be cutesy and use her feminine charms
I consider this Funko Pop a must for those who like the Greed Island arc
This Funko Pop is one of the cutest Bisky figures and is spot on with the character design of the 2011 version
Cons
There's a chance that the skin tone of this Funko pop will be yellowish, not peach-toned like in the anime
12. Funko Pop! Animation – Kite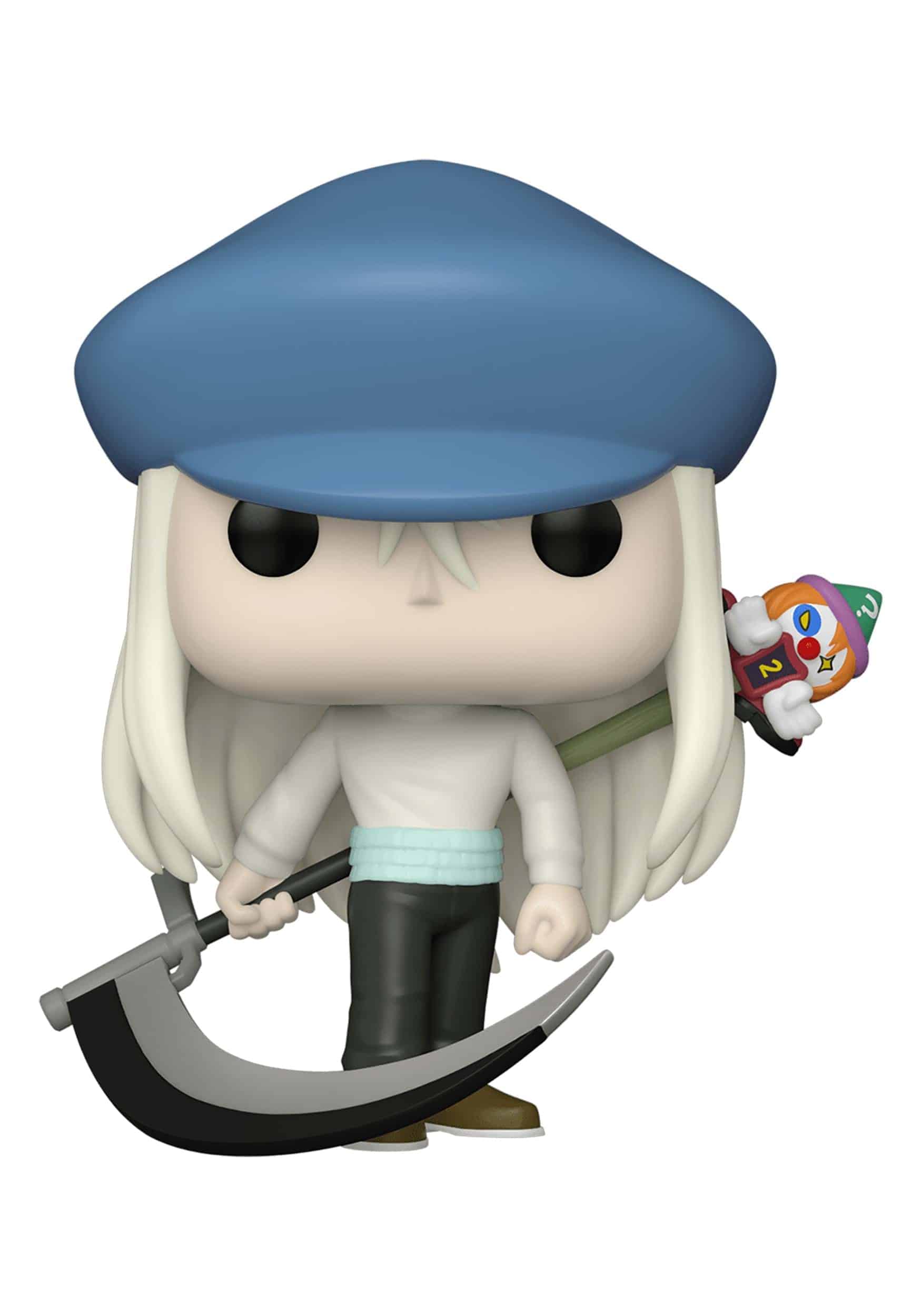 Kite was only present for a short time in the Chimera Ant arc. Nevertheless, he profoundly influenced Hunter x Hunter's story and permanently altered many characters' lives.
I'm ecstatic that Funko Pop produced this figure of Kite as it symbolizes one of the series' best storylines. I highly recommend this Kite Funko Pop to anyone who loves the series.
Release date: November 2022
SRP: 11.99$
Rarity: Low
Pros
This figure features Kite's lethal weapon from the anime. It's the scythe that he used in episode 83 to wipe out a whole Chimera Ant division with just a single swing
This Funko Pop is a well-made chibi version of Kite since Funko fully recreated his character design
I'm relieved that Funko got Kite's correct hair length since they sometimes don't follow the actual length from the source material
Kite's Nen ability, Crazy Slots, is a detailed part of this figure
Cons
This version of Kite's scythe is lacking and deviates from what was in the anime. The scythe should've been way longer
13. Funko Pop! Animation – Meruem Chalice Collectibles Exclusive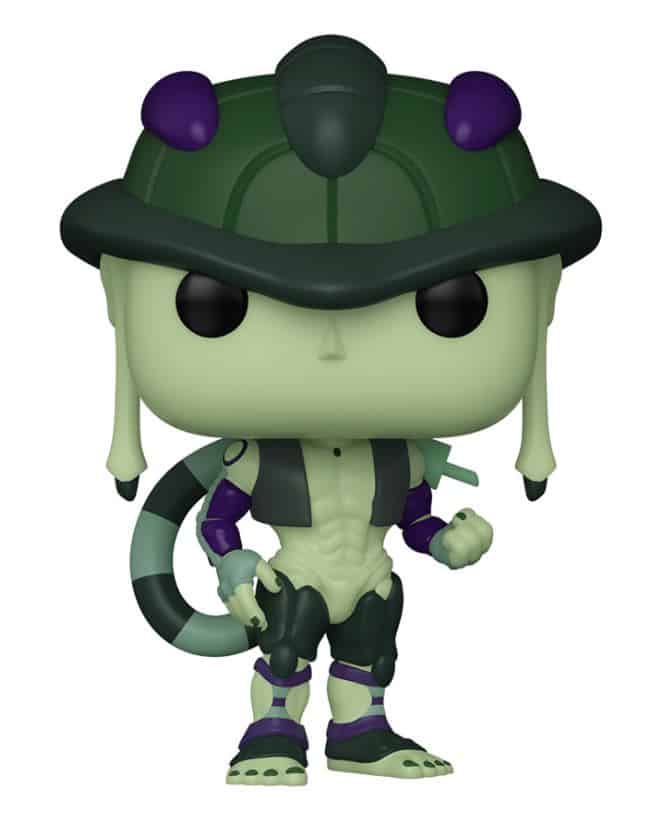 The sinister Chimera Ant King is arguably the strongest character in the Hunter x Hunter anime so far. Before his demise, Meruem was easily killing and eating any living creature that stood in his way.
Considering how much of a threat he was, it's more or less a given that every Hunter x Hunter collector should have this figure of him.
Release date: January 2023
SRP: 20$
Rarity: Low
Pros
This Funko Pop is a highly detailed version of Meruem since it's faithful to his intricate design
Since Meruem has a vivid and rich color scheme, it's safe to expect that the colors will be close to what's in the anime
Funko closely followed Meruem's body proportions in the anime, as this figure's legs are thick and beefy
Based on the photos, this figure will have a well-sculpted body similar to the Chrollo Funko Pop
Cons
I would've preferred it if the tail was in full view instead of being behind the figure
14. Funko Pop! Animation – Komugi Glow in the Dark Chase Limited Edition Hot Topic Exclusive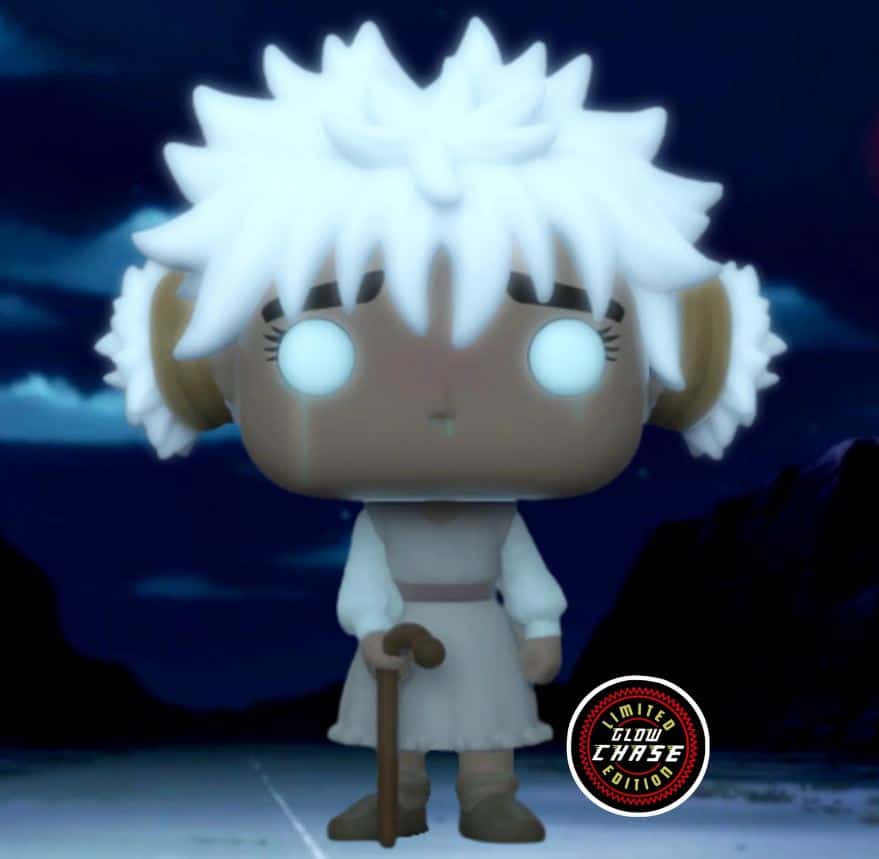 Komugi's the weakest person in this article. All she's good for is Gungi and nothing else. She doesn't even have any offensive or defensive capabilities. Regardless of Komugi's limitations, she belongs to the top memorable characters in the series.
It's primarily because her relationship with Meruem is the sole 'love story' in Hunter x Hunter. If you liked what she brought to the table like me, you'd be happy to pair this figure with the Meruem Funko Pop.
Release date: June 2022
SRP: 12.90$
Rarity: High
Pros
Komugi easily cries in the anime. Hence this version of her with tears and snot has more bearing than the regular version
The face of this version shows more emotions than the common variant because of the eyebrow's shape and tears
This figure has a clean paint job and has minor to no issues with the mold
This version is more faithful to the official art since it's how Komugi looks like whenever she played Gungi with Meruem
Cons
Many stocks of this figure are defective since they don't glow in the dark
15. Funko Pop! Animation – Meruem VS. Komugi Anime Moments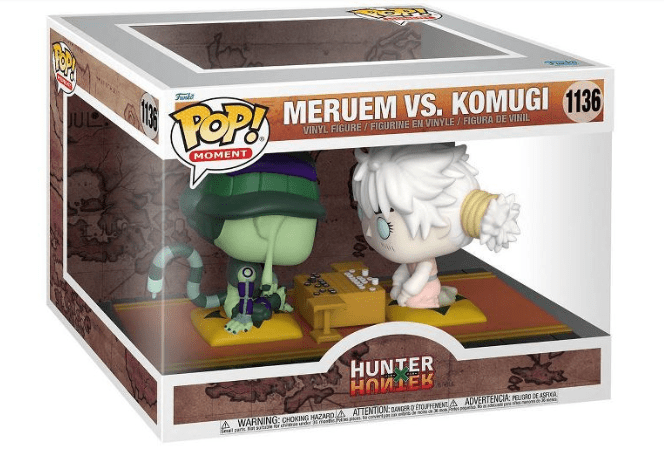 Gungi had a massive role in connecting Meruem and Komugi on various levels. In light of its importance, this Anime Moment Funko Pop modeled after their match is a definite hit for fans.
This scene is a great way to enjoy the Chimera Ant Arc in 3D since it repeatedly appears throughout the storyline.
Release date: October 2022
SRP: 34.99$
Rarity: Low
Pros
Since this consists of Meruem and Komugi Funko Pops, it's a good alternative if you don't want to buy them individually
This figure comes with a background that you can use. It's the world map of Hunter x Hunter
This figure consists of everything needed to recreate many of Meruem and Komugi's scenes, such as the Gungi board, and cushions
This figure is a great piece to display since it's a meaningful scene from the Chimera Ant Arc
Cons
It seems like this version of Komugi has a clean face, which is contrary to the anime. It's because snot is constantly dripping down her nose whenever she plays with Meruem
16. Funko Pop! Animation – Pitou Funko Shop Exclusive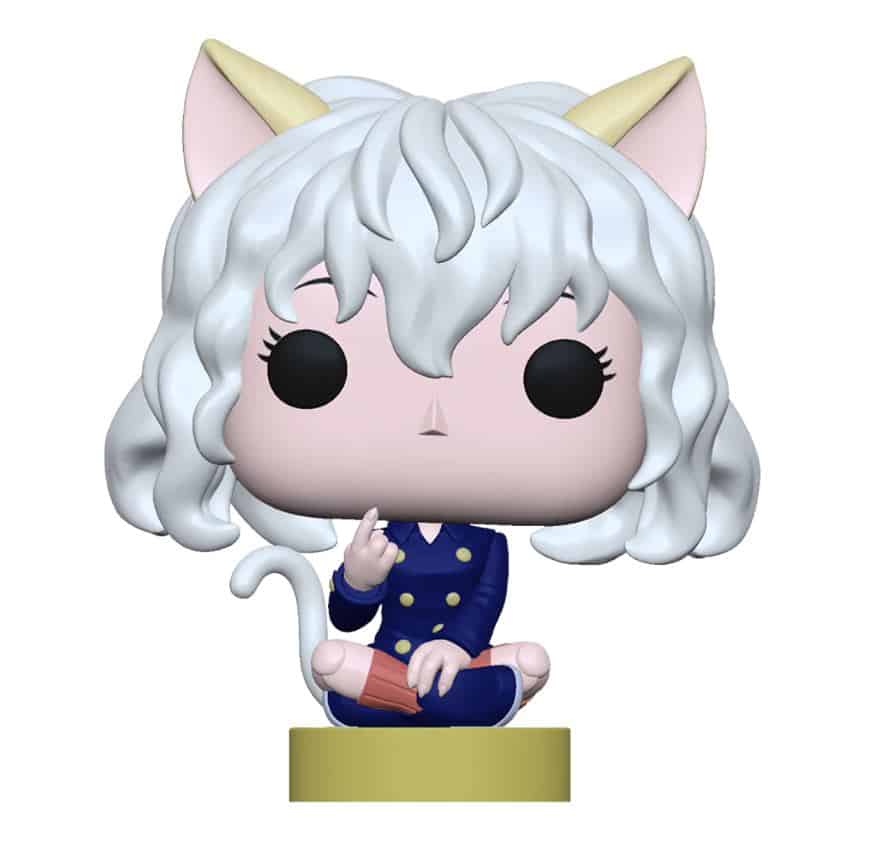 Due to her cat-like appearance and Gon's hatred, Pitou's the most famous among the Chimera Ant King's Royal Guards. She's also one of the primary villains of the Chimera Ant Arc and appears in nearly every episode.
Given her pivotal role in the series, she's a Funko Pop that should have a place in your Hunter x Hunter collection.
Release date: Q4 2022
SRP: 15$
Rarity: Low
Pros
This figure has a solid yellow base designed after the pinnacle of the Royal Palace of East Gorteau. It's where Pitou oversees the Palace in the anime
This figure has a playful pose. It's Pitou's exact position in episode 108 when she says, "I can't leave my post"
The arched eyebrows of this figure give it a more lively face than regular Pops
This Funko Pop is the only licensed and decent figure of Pitou
Cons
This figure's tail should be much longer. Official illustrations show that it goes past Pitou's head when it's upright
Possible New Characters in The Hunter x Hunter Funko Pop Line
Funko seems to have picked up the Hunter x Hunter Funko Pop series again! Seeing that they released 6 Hunter x Hunter Pops in 2020, 2 in 2021, and a whopping 15 in 2022 – the odds are high they'll be making more Pops from the series in the coming months.
If you think about the characters they've produced, it's only been 16. And trust me, that number isn't even close to how many the fans want to see in Pop form. The prominent characters from earlier arcs haven't even been covered yet.
With such a large pool of characters to choose from, here are the ones that may get a Funko Pop version in the future:
Zoldyck Family Members – Silva, Zeno, Kalluto, and Milluki
Phantom Troupe Members – Pakunoda, Machi Komacine, Uvogin, Feitan Portor, Shizuku Murasaki, Phinks Magcub, Nobunaga Hazama, Shalnark, and Bonolenov Ndongo
Heavens Arena Characters – Wing, Zushi, Gido, and Riehlvelt
Chimera Ant Arc Characters – Shaiapouf, Menthuthuyoupi, Kite, Colt, Knuckle, Morel, Knov, and Palm
13th Hunter Chairman Election Arc Characters – Cheadle, Pariston, Ging, Canary, and Gotoh
There are more, but I feel that Funko might prioritize these characters.
Conclusion
I have one tip for you. Now is the time to start if you're thinking of collecting Hunter x Hunter Funko Pops. Because, unlike the Naruto Funko Pop line that's been available for 6-7 years, the Hunter x Hunter line is just beginning.
Only a handful of characters are pricey, and none have been retired. This means it'll be a cinch for most folks to complete the entire Hunter x Hunter collection.
And even if buying all 23 Funko Pops isn't what you want, you'll still have an easy time going after the pieces that catch your interest. What's vital at this point is to get moving on your collection. Don't wait for that standard Funko Pop to turn rare.
Top Q&A
Question: How Many Hunter x Hunter Funko Pops Are Available?
Answer: Right now, Funko has produced a total of 23 Hunter x Hunter Funko Pops.
Gon Freecss
Gon Freecss Hot Topic Exclusive Version
Killua Zoldyck
Killua Zoldyck AAA Anime Exclusive
Killua Zoldyck Glow in the Dark Limited Chase Edition AAA Anime Exclusive
Killua Zoldyck Box Lunch Exclusive
Kurapika
Kurapika FYE Exclusive
Leorio
Hisoka
Hisoka Diamond Collection Hot Topic Exclusive
Illumi Zoldyck Toy Stop Exclusive L.A. Comic Con 2021 Show Exclusive
Alluka Zoldyck Hot Topic Exclusive
Alluka Zoldyck Chase Limited Edition Hot Topic Exclusive
Chrollo Chalice Collectibles Exclusive
Netero
Bisky
Kite
Meruem Chalice Collectibles Exclusive
Meruem VS Komugi Anime Moments
Komugi
Komugi Glow in the Dark Chase Limited Edition Hot Topic Exclusive
Pitou Funko Shop Exclusive
Question: Which Hunter x Hunter Funko Pops Are Hard To Acquire?
Answer: Only two Hunter x Hunter Funko Pops are considered rare at this time. They are:
Funko Pop! Animation Alluka Chase Limited Edition Hot Topic Exclusive – 150$ or more
Funko Pop! Animation Komugi Glow in the Dark Chase Limited Edition Hot Topic Exclusive – 120$
Question: Who Are The Top Popular Hunter x Hunter Characters?
Answer: The number one most popular Hunter x Hunter character is Killua Zoldyck, as over 88,000 people have voted for him on MyAnimelist. Second is Hisoka, with 34,000 votes, and Kurapika in third place with 21,000 votes.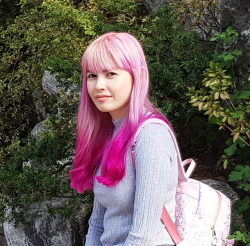 Latest posts by Charissa Fuentes
(see all)